https://rmsothebys.com/en/home/lots/ad19
9PM, November 30th, 2019
YAS MARINA CIRCUIT, YAS ISLAND, ABU DHABI, UNITED ARAB EMIRATES
RM Sothebys have been the leaders in the classic car auction market for a decade now and have recently started to develop some exotic options with Essen a recent highlight. Formula 1 was sold by Bernie Ecclestone to a venture capital company and they have looked far and wide for pathways to business growth. It shouldn't surprise that when Formula 1 looked to host an auction they turned to RM Sothebys to offer a super boutique auction as part of their year ending Abu Dhabi GP. RM have selected just forty automobiles for offering and they cover a bit of ground although just four are pre 1990 and none are pre war, probably in keeping with the desires of the likely audience while 21 are estimated at more than $1 million US$.
Ferrari began to develop their winning team in the mid 1990s with the dream team of de Montezemolo, Todt, Brawn and Schumacher all hired and the lengthy development phase underway. Schumacher took his first crown with Ferrari in 2000 and the all conquering F2001 was even more dominant, Schumy winning eleven of the seventeen races. For 2002 the dream-team fully revised the F2001 into the F2002 with a new chassis and engine. RM are offering chassis #219, a car that Schumacher took to victory at the Imola GP, Spanish GP and Austrian GP before Barrichello drove it twice later in the season. This fine Ferrari GP car was sold to Japan after its tenure with the works team ended and has since passed to the vendor. Ferrari's Corse Clienti are going to rebuild the engine and transmission for #219s buyer as part of the sale and it remains a magnificent example of Ferrari's pinnacle era. RM have given this car a $5.5 – 7.5 million estimate and this is totally market correct and certainly par with Senna's McLaren MP4 f1 and the Schumacher Ferrari that sold at Sothebys a couple of years back. Any buyer can choose to have the ultimate art piece or to fund a ferociously expensive Corse Clienti race program but either way will get the undisputed best F1 car of the era.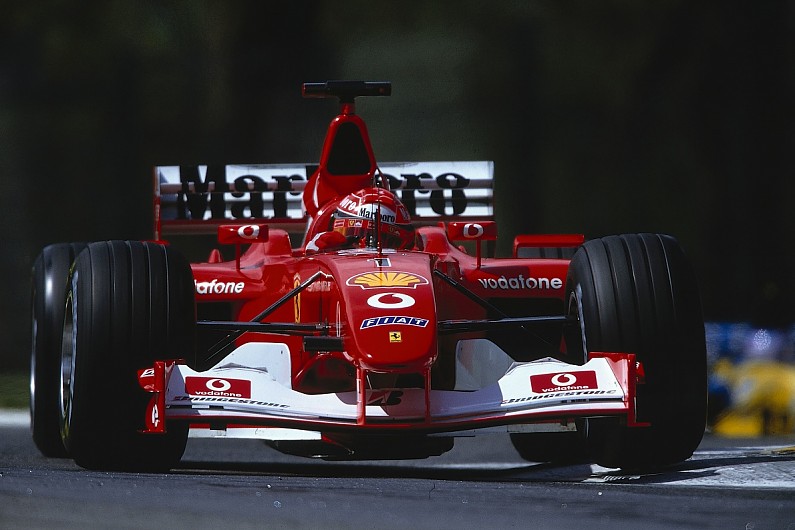 Pagani was with Koenigsegg and McLaren the only truly successful modern supercar producers of the dozens who have tried to supply the market with millionaires toys although they have been singularly successful where even Koenigsegg hasn't. Largely thanks to the Zonda's jet like styling and total customisation along with a particular type of Italian boutique style that harkens back to Lamborghini's early years the Zonda has remained in production even after the Huayra became available. Based on a carbon fibre tub the cars structure is little altered regardless of whether it is in coupe or spider form and open topped versions of the Zonda have been on offer since the early 2000s. The final series of the Zonda are the 760 with its engine tuned for 750bhp and less than 1300kg providing startling performance with just 10 examples to be built. Plenty of hypercars are hypothesised as being worth x millions and Facebook is full of teenage boys debating that the new xyz is worth pick a number millions but it would seem that Pagani's are truly the top of the pack with even the cheapest Huayra around the $2 million mark and prices rapidly going up from there. As a unique Zonda it perhaps answers why RM are estimating it at $4.5 – 5.5 million and could indeed be worth that but don't buy it knowing it will be a or the final Zonda because several final Zondas have come and gone over the past decade. Stunning car though.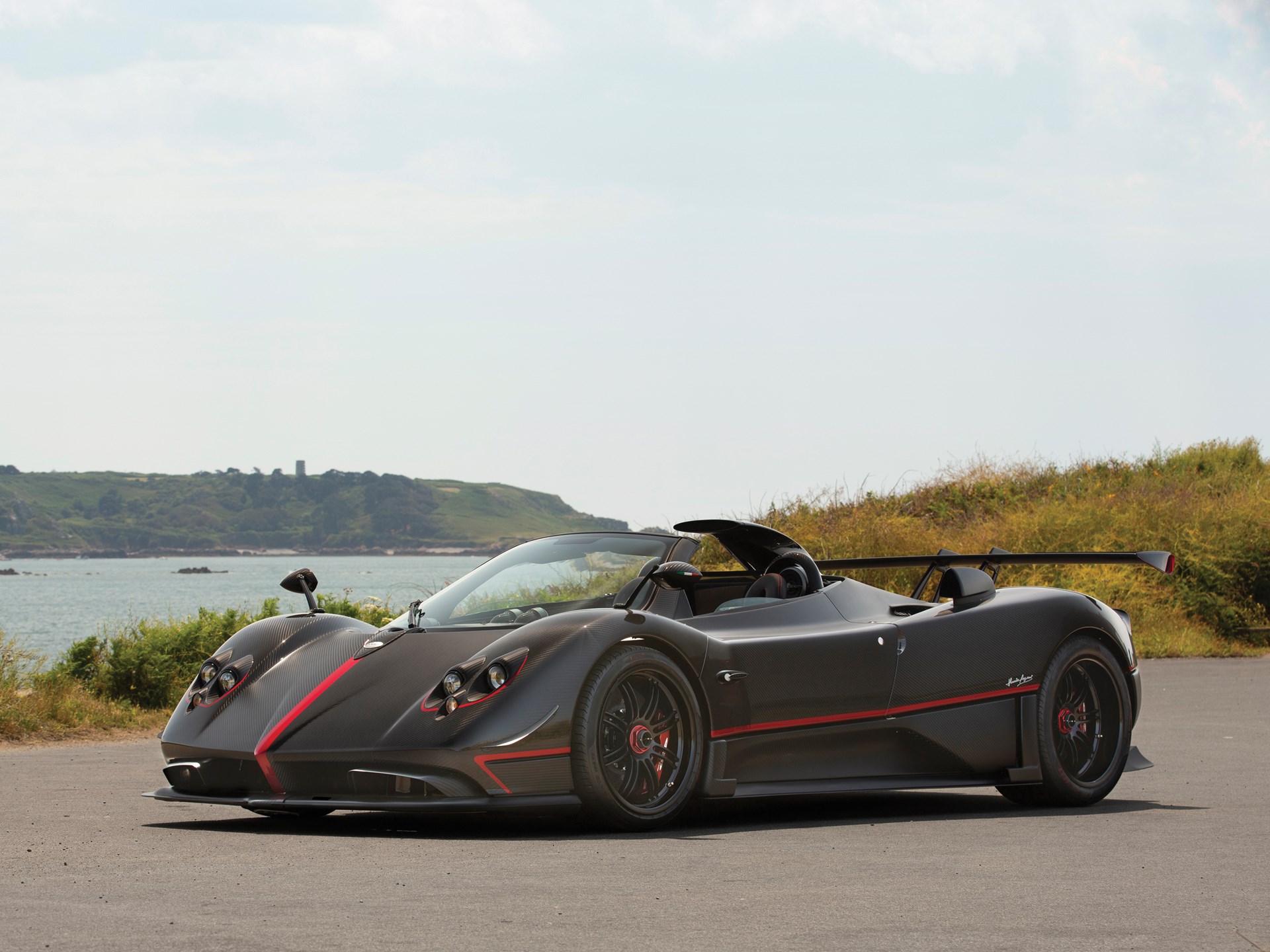 Ferrari began to make supercars back in 1984 when they developed the 288GTO for a stillborn Group B putsch. By the 1990s they had further developed the first of innumerable small run variants with the 348 series and since then have created racing, road racing and other special editions to help sell cars. The early 2000s 599 saw Ferrari breach yet another new edition, the special track only V12 Ferrari with the 599XX and have since created the Enzo FXX and various related Maserati MC12s and with the new La Ferrari they launched the FXX K. The FXX types are part of a corse clienti circus where they race in official Ferrari trackday events worldwide but most are merely collected and gather dust in their owners garages. Just 40 FXX Ks were built and RM are offering the first to come to public sale, Ferrari strictly regulating the tenure of ownership to try and stop the flipping that used to bedevil the market. Offered with just 250km of use over half a decade this car is ripe for either further display or track days and either way the $4 – 4.5 million estimate is market correct and only slightly more than standard La Ferrari's were selling for just a year ago.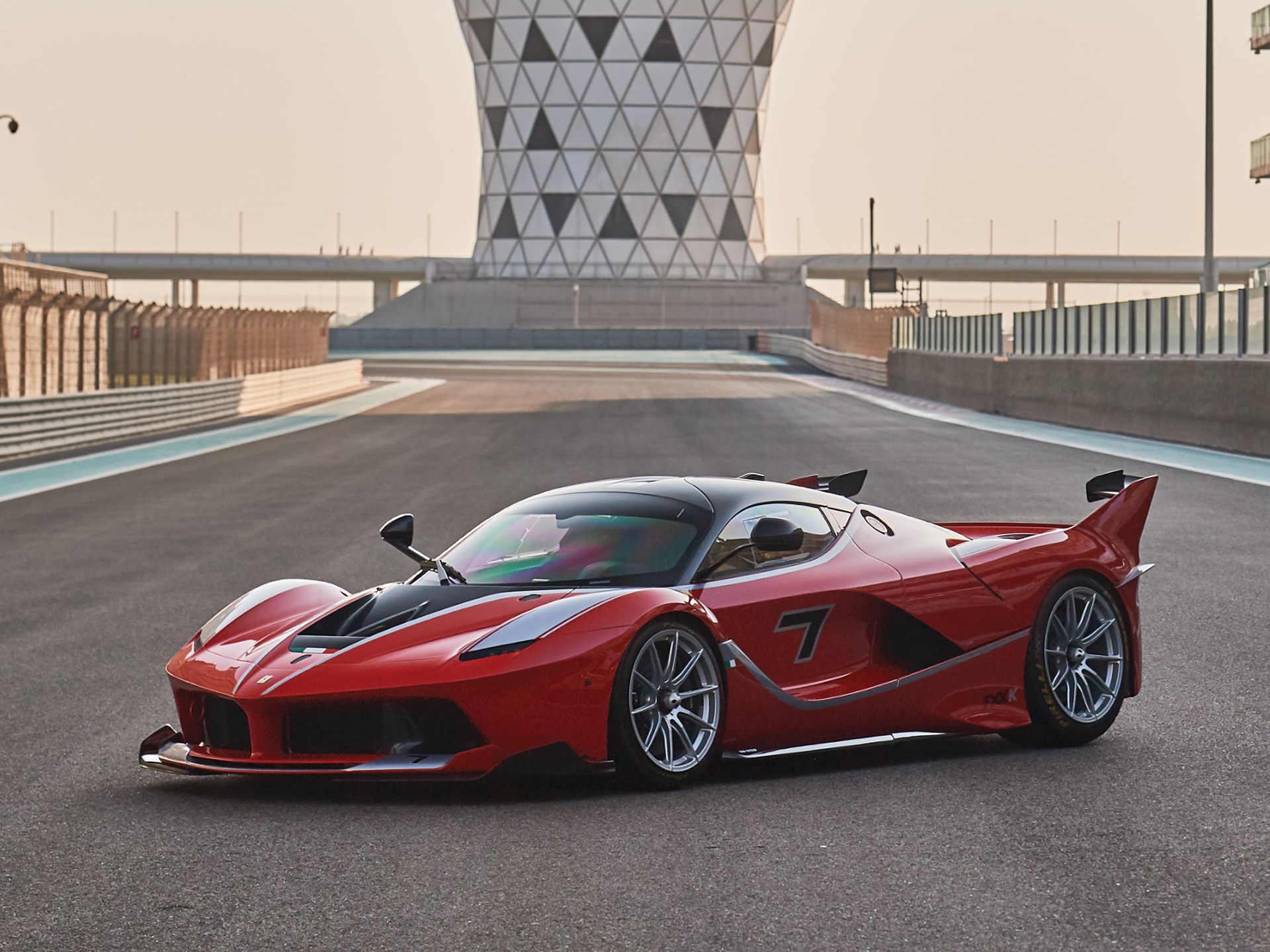 Ferrari's Enzo bought a new level of style and performance to the market and spawned several models not least the Maserati MC12 which was launched two years later. Maserati built the MC12 based on the Enzo's platform with radically revised bodywork and built fifty examples to homologate the ultra successful MC12 GT1. This particular example has covered just 1950km since delivery to Hong Kong and is said to be very well kept. These used to be in the mid one million range but an example fetched $3 million at the Duemilla Route sale and caused vendors to ponder although more recently sales have been around the $2.5 million mark and surely its only value at the low end of RMs $2.6 – 3.5 mil. estimate range.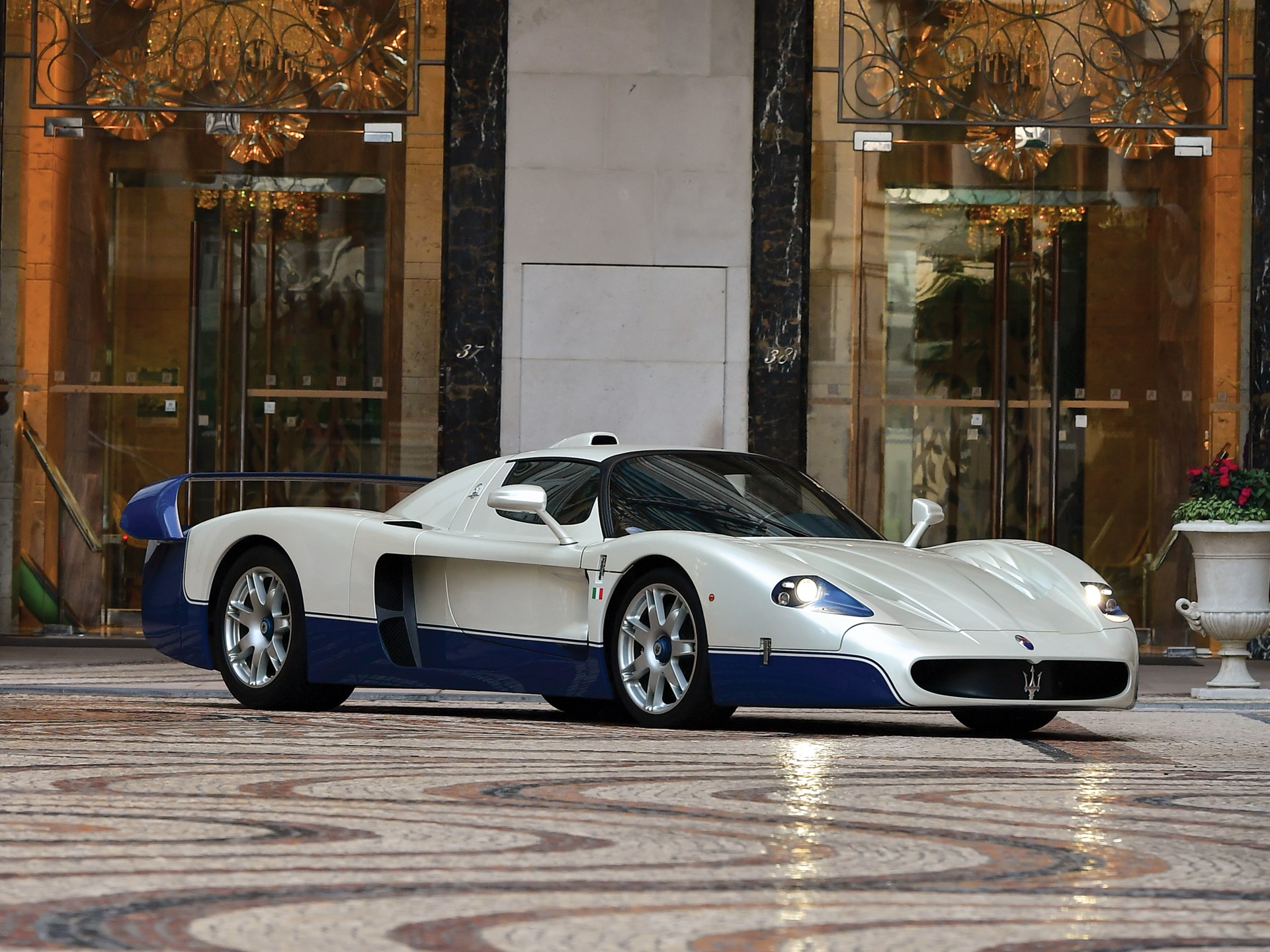 Mercedes-Benz partnered with McLaren to launch a new type of supercar in the early 2000s, the GT style SLR being the result. Several special editions followed with the 722, 722S and Roadsters just some, perhaps the most audacious was the SLR 'Stirling Moss" edition with heavily revised bodywork that pays homage to the 300SLR that won the Mille Miglia in 1955. Just 75 examples were built and this one was delivered to Germany where it has seen just 500km of use from new and comes with a complete service history. Two of these cars have fetched mid two's over the past few years while others have stalled and I personally do not understand why a mere derivative of a $250k sportscar can be worth $2.55 – 2.75 million but I am sure it appeals to some people.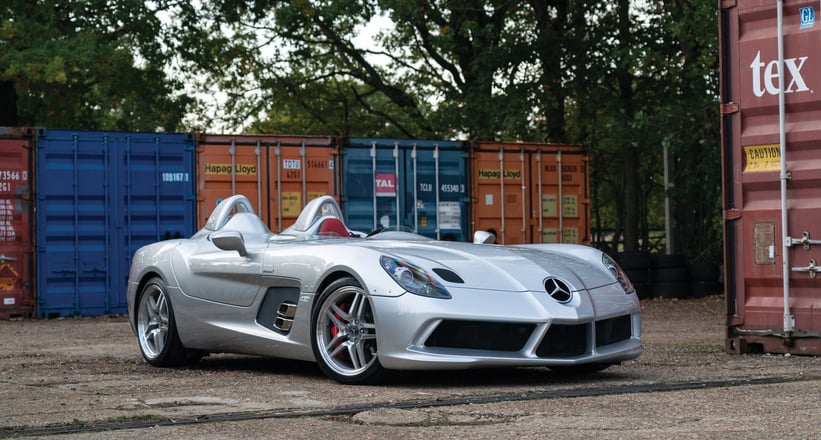 McLaren were the second of the three hybrid hypercars to be launched in the early 2010s and they used a variant of their v8 engine with its twin turbochargers and an electric e-motor to offer 900bhp and startling performance in a very stylish package. Two years after the standard P1 roadcar was launched, McLaren announced a small run of P1 GTRs would be built with 1000bhp on tap and lightweight competition spec, just five for road use, the rest specified for track use. RMs McLaren was delivered via Bruce Canepa to the US consigner and is offered as new with delivery mileage at $2.2 – 2.4 million. I have no doubt the estimate reflects the cost of purchase but noting that this car has effectively no potential for use beyond track days one has to wonder what value it should have. Perhaps $1.5 seems reasonable, perhaps, I personally cannot see it being worth much more.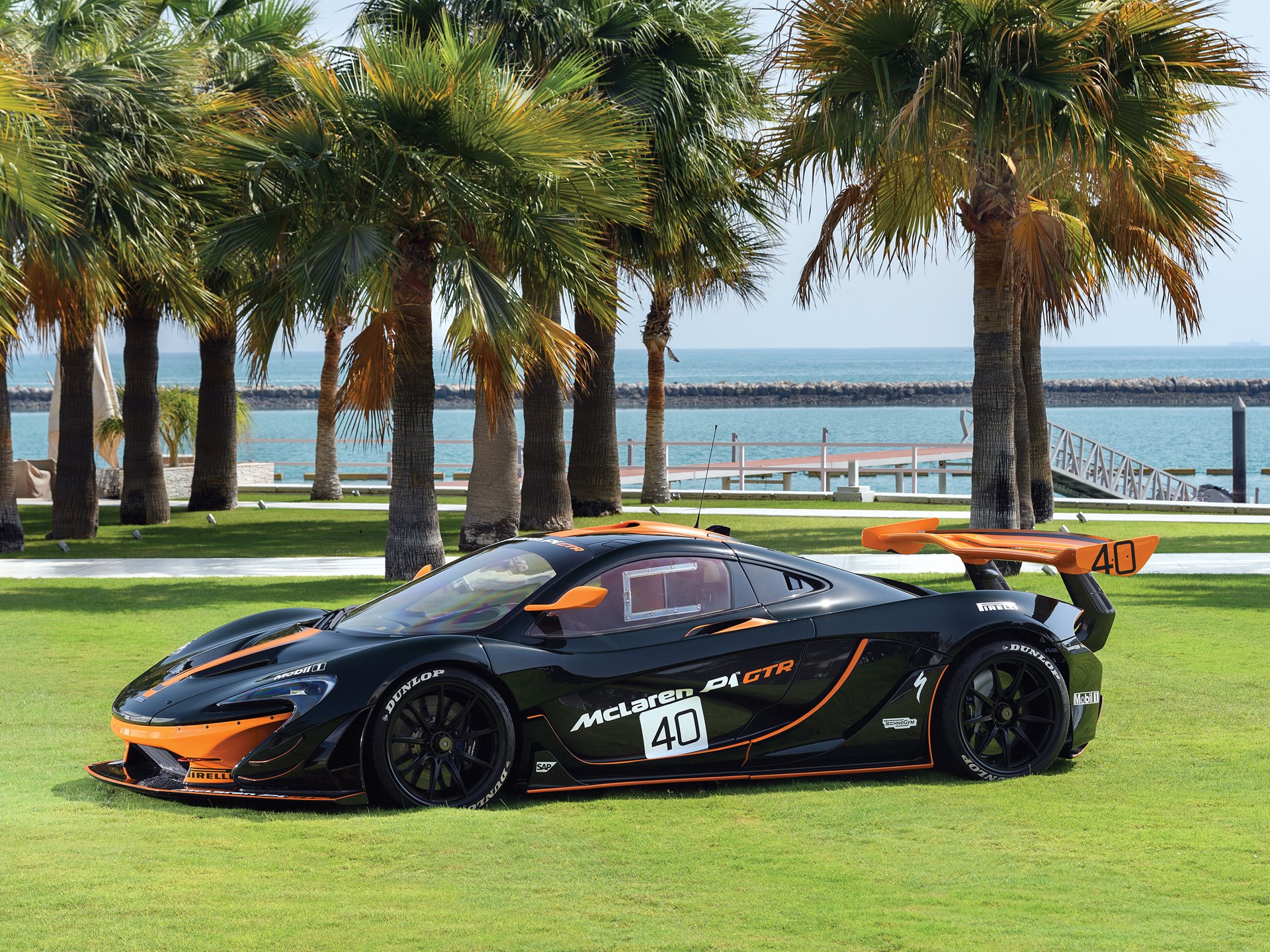 Koenigsegg were the second of the modern supercar manufacturers to take off following Pagani but offering ever more outrageous hypercars with ridiculous amounts of power and when a CCR took the world record for fastest road car it was proof of their abilities. The Agera was launched in 2010 and uses twin turbos to offer 1000 – 1200bhp depending on fuel, surely more than enough for any driver. Built in Blue and eventually delivered to the USA where it has covered just 4500 miles from new, this is one of just 18 Agera Rs in existence. Its unclear exactly how much Koenigseggs are worth and the market for them is thin indeed but a One:1 fetched $5 million at Bonhams recently so there is value at the $2 – 2.5 million estimate.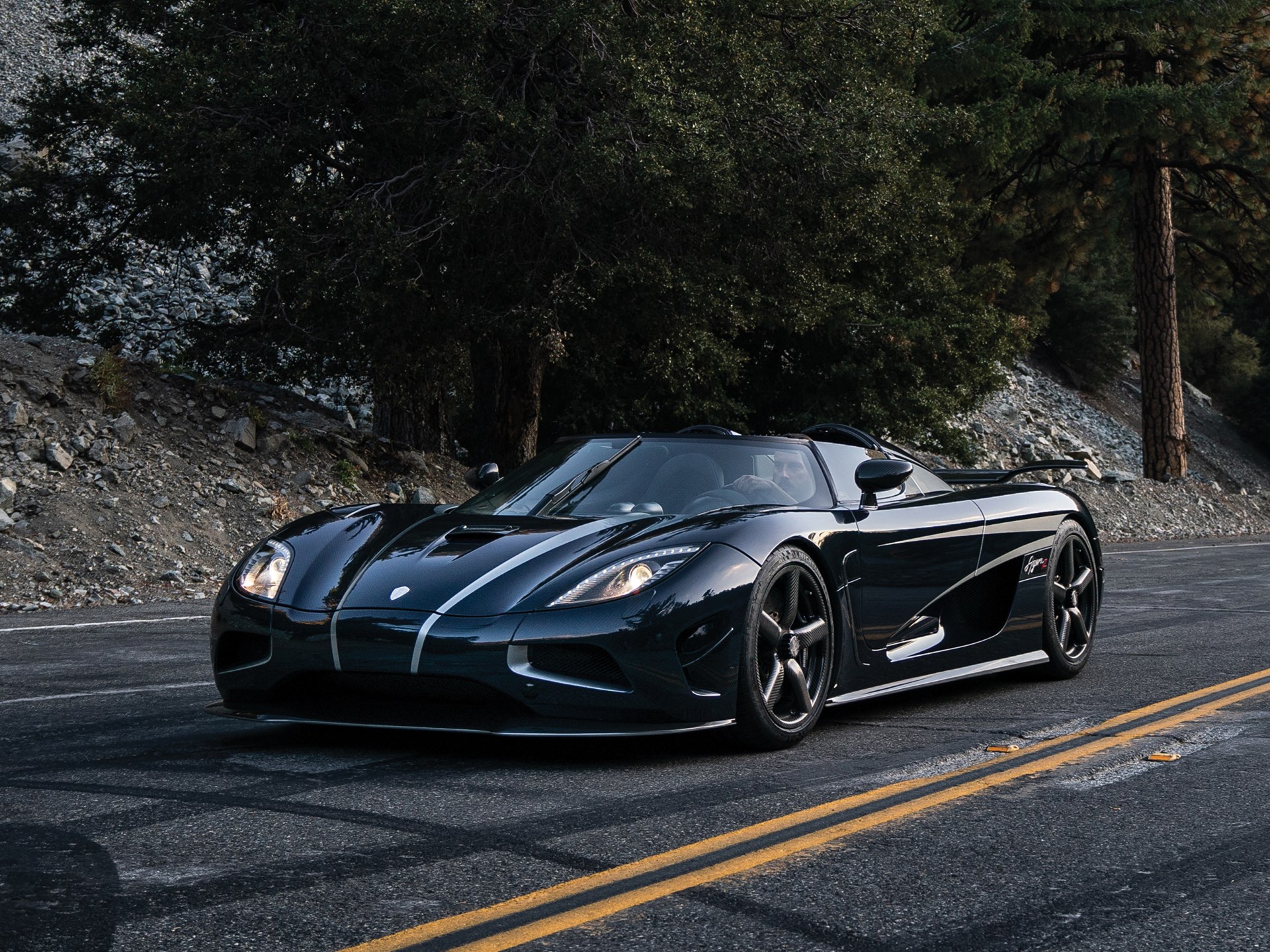 Ferrari had reached a point with the 312T5 where they needed to totally revitalise their racing efforts and decided to build an all new twin turbo 1.5 litre V6 ala Renault and raced this in a barely altered 312T5 chassis. Villeneuve had plenty of success winning twice but the car was uncompetitive as a whole and Harvey Postlethwaite was hired to develop an all new aluminium composite chassis. The new 126C2 was an instant improvement and proved to be one of the fastest cars on the grid although Pironi stole a win from Villeneuve and the controversy continued when Villeneuve died in practice at Zolder. Worse was to come when Pironi crashed at the German GP and broke both his legs, finishing his career as a pilote. Patrick Tambay and Mario Andretti finished the season for Ferrari and despite having the fastest car, Ferrari had to settle for the constructors championship. Just one of these C2s remains and it was used by Tambay to win the German GP in 1982 before being passed on to Jacques Setton in France who was followed by two further owners and it was restored by Modena Motorsport to trackable condition. The 126C2 has everything for success and the $2 – 2.5 million estimate seems reasonable, try and find another.
Other highlights include
1956 Mercedes-Benz 300SL Gullwing – Est. $1.4 – 1.8 mil.
1965 Ferrari 275GTS – Est. $1.6 – 1.8 mil.
1990 Ferrari F40 – Est. $1.5 – 1.75 mil.
1992 Benetton B192 – Est. $825k – 1.1 mil.
1993 Porsche 911 Singer – Est. $800k – 1 mil.
1996 Zagato Raptor P06 – Est. $1 – 1.4 mil.
2001 Lamborghini Diablo VT 6.0 SE – Est. $550 – 750k
2006 Lamborghini Concept S – Est. $1.3 – 1.6 mil.
2011 Aston Martin One-77 – Est. $1.5 – 2 mil.
2015 Jaguar C-X75 – Est. $800k – 1.2 mil.
2015 Porsche 918 Spider – Est. $1 – 1.25 mil.
2015 Mercedes-Benz G63 AMG – Est. $800k – 1 mil.
2019 McLaren Senna GTR – Est. $1.5 – 1.75 mil.
RESULTS
RMs inaugural sale in conjunction with the final Grand Prix of 2019 was a smashing success with $31.269 million worth of cars sold. Just 23 of the 40 lots on offer found new homes but were topped by the unique 2017 Pagani Zonda which sold for 24% more than its strong estimate at $6.812 million. Other big sellers included the 2002 Ferrari F2002 at $6.643 mil. and 2015 Ferrari FXX K at $4.281 mil., both mid estimate results. Further down the foodchain, the 1982 Ferrari 126C2 F1 fetched $2.144 mil., the 1956 Mercedes-Benz 300SL Gullwing $1.581 mil and the 2011 Aston Martin One-77 at $1.441 (-4%). Failures included the 1965 Ferrari 275GTS at a reported high bid of $1.5 mil., 2010 Mercedes-Benz SLR McLaren 'Stirling Moss' at $2.15 mil., 2005 Maserati MC12 at $2.4 mil., 2016 McLaren P1 GTR at $2.05 mil. and 2019 McLaren Senna GTR at $1.15 mil. Despite the failures this was a super successful sale and augurs well for a 2020 return with the only question whether a sophomore effort can come near this one.
Key – Year – Make – Model – Chassis # – Estimate US$ low > High – N/R = No reserve
302 1902 Peugeot Bebe 2 seat 5133L 1/11/2019 £60,000 £80,000 Not Sold Not Sold Not Sold N/A
303 1904 Phoenix 4.5HP Tricar 165 £27,000 £35,000 £31,050 €36,101 $40,213 Mid
304 1902 Bartholomew 3.5HP High Wheeled Spindler 1 £28,000 £36,000 £19,500 €22,672 $25,255 -30%
305 1901 Panhard-Levassor 7HP Rothschild Rear Entrance Tonneau 3010 £200,000 £250,000 £442,750 €514,778 $573,411 77%
306 1899 Star Benz 3.5HP Vis-a-Vis N/A £70,000 £90,000 N/R £138,000 €160,450 $178,725 53%
307 1900 MMC 6HP Charette Rear Entrance Tonneau 290 £220,000 £260,000 £224,250 €260,732 $290,429 Mid
308 1904 De Dion Bouton Model Y 6HP 2 seat 308 £55,000 £65,000 £57,500 €66,854 $74,469 Mid
309 1899 Peugeot 2.25 HP Tricycle 290 £40,000 £50,000 £69,000 €80,225 $89,363 38%
310 1899 Bruneau Quadrilette Torpedo 1004 £35,000 £45,000 £41,400 €48,135 $53,618 Mid
311 1903 Oldsmobile Model R Curved Dash Runabout 16150 £38,000 £42,000 £37,950 €44,124 $49,150 -2%
312 1899 Star 3.5HP Vis-a-vis N/A £70,000 £80,000 £94,300 €109,641 $122,129 18%
314 1903 Stevens-Duryea 7HP Model L Stanhope 317 £50,000 £60,000 £43,700 €50,809 $56,596 -13%
315 1901 Renault 4.5HP Rear Entrance Tonneau 22 £85,000 £95,000 Not Sold Not Sold Not Sold N/A
316 1900 Locomobile Type 2 Spindle Seat Runabout 29 £35,000 £45,000 Not Sold Not Sold Not Sold N/A
All information is copyright Auto Auctions Monthly except images which are copyright of Artcurial, Bonhams, Gooding & co., Mecum, RM/ Sothebys, Russo & Steele and Worldwide Auctioneers. All figures are US$ and gross unless specifically stated. All figures are accurate in the home currency for the sale, any figures in other currencies are calculated based on the exchange rate for the date of sale accessed from FxTop.com. Percentages as given are calculated as the % below low estimate or above estimate as noted. All information given for recreational use only and cannot be personally guaranteed for accuracy by the author.