7pm, September 20th & 12pm, September 21st, 2019
https://rmsothebys.com/en/auctions/pg19#/collapse-1-PG19-A
Monteira, Alcácer do Sal, Portugal 7580-320
The Sáragga Collection calls the small, picturesque town of Alcácer do Sal home, just minutes from the seaside region of Comporta, which has quickly become one of the most fashionable and stylish resorts in Europe. The region offers the perfect setting for a warm weekend away in Portugal this autumn, with a number of luxury hotels and restaurants nearby, and just an hour's drive from Lisbon International Airport. The Sáragga Collection reflects the discerning and eclectic personal tastes of its owner, with many cars combining broad desirability with strong Portuguese provenance and history. As a life-long collector and passionate enthusiast for all things automotive, Mr. Sáragga started over 30 years ago with a small grouping of rare Mercedes-Benz models. Now, the collection has grown to over 130 cars to include pre-war greats, a number of exclusive Porsche models, American classics of all eras, and some rare and diminutive microcar gems.
RMs key marquee lot is a 1931 Bentley 8 Litre Tourer, one of the 100 8 litre's made by W.O. Bentleys eponymous firm. The final true Bentley, the 8 Litre was planned as the ultimate luxury Bentley and featured the longest chassis fitted to any Bentley and formed the top level of a range that began with the 4.5 Litre and had the Speed Six sports model in the middle. Production didn't commence until a year after the great depression began and sales proved very slow with half of all production sold by the receivers. YR5094 was typically built with Limousine coachwork by Thrupp and Maberly and sold to Singapore. It was later converted to short chassis Le Mans Tourer replica form although it was later returned to 12 foot chassis form and restored by the Vintage Workshop in 2002. Rebodied to Vanden Plas Tourer form, this 8 litre is a relatively attractive car in great condition but lacks originality. RM have given it a €700 – 800k ($770 – 880k) estimate and its relative merits are unlikely to be worth any more than that.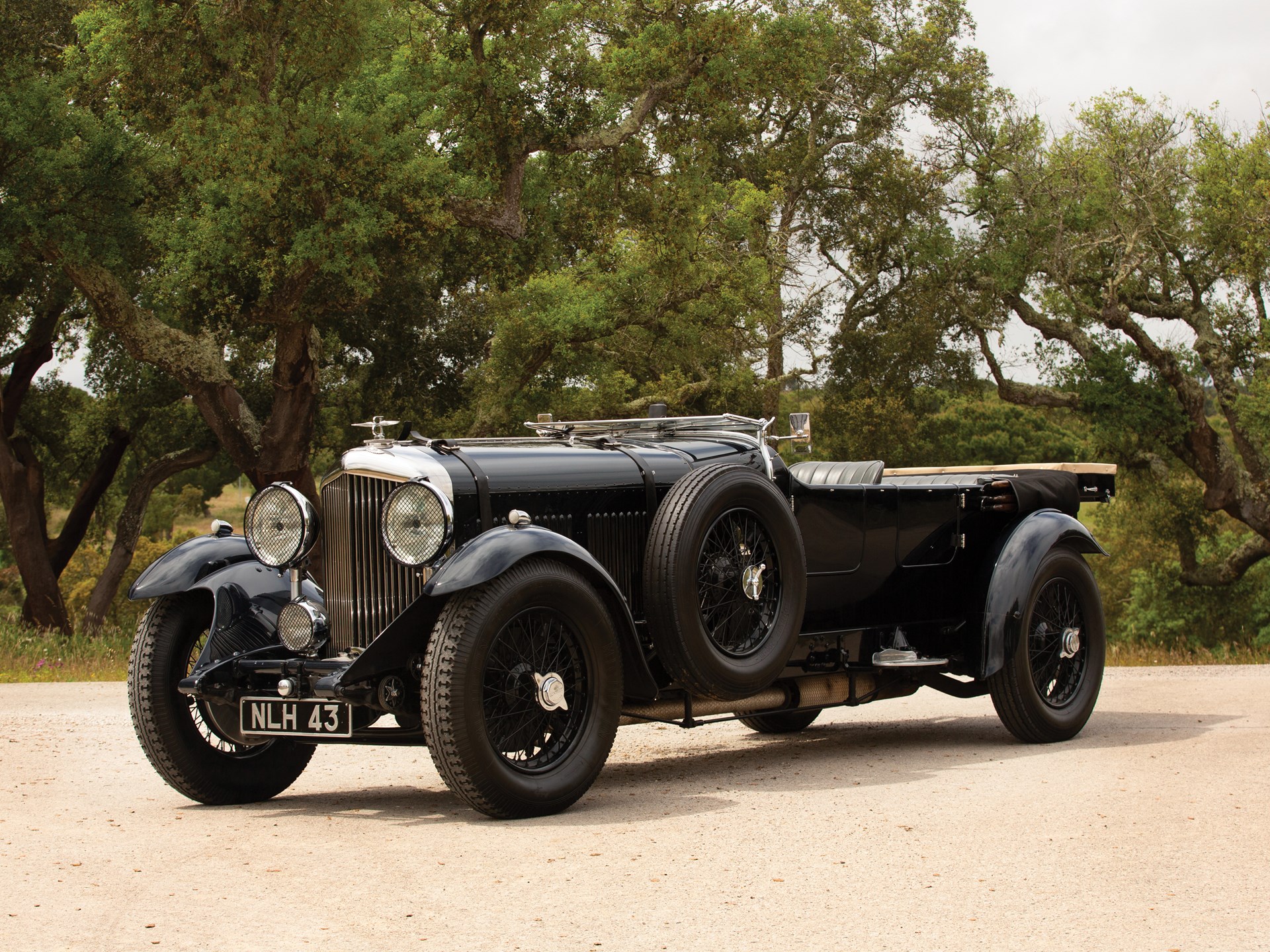 RMs second marquee lot is the 1973 Porsche 911 Carrera RS 2.7 Touring which is one of the third series cars produced in mid 1973 and a Portuguese car from new. One of just five Carrera RS sold new in Signal Orange with Black leatherette it was later raced and rallied before a 2012 restoration. Carrera RS have been selling pretty poorly recently having neared the magic million mark in 2015 and the €450 – 550k ($495 – 605k) estimate is potentially even a touch high in the current market at the high estimate although the low estimate is market correct.
A 1939 Delahaye 135M Chapron Cabriolet also stars and is a fine example of the production variant of the famed 135. Launched into the market in 1934 with its 3.5 litre six the 135 would eventually be offered in race, road and crossover forms and be both successful on track, winning Le Mans in 1938 and with the most outrageously flamboyant Figoni et Falaschi coachwork, on the road. The 135M offered the standard 3557cc engine with one, two or three carbs to give between 90 and 115 bhp and was generally the home to more sedate coachwork. The Chapron bodied 135Ms were among the most common examples of the type and while lovely, very reliable vintage cars, they are not the spectacular examples that fetch the big prices. RM are asking €400 – 450k ($440 – 495k) and even this price is probably on the high side, perhaps value at the low estimate.
The final marquee lot is the 1955 WD Denzel 1300 made by Wolfgang Denzel in Austria on either Volkswagen or spec built chassis. This particular car was built on the spec built chassis and fitted with the upgraded Volkswagen engine and lightweight alloy racing body. Originally delivered to Antonio Guedes Heredia and raced widely in Portugal this WD Denzel was restored in 2012 and represents one of the ultimate racing periods. Not particularly fast but very stylish and legible for any and every event, RM have offered a €380 – 450k ($418 – 495k) estimate which is fine for what ccan be done with it but very expensive for a VW engined special. Take your pick but its likely a bit too expensive.
Mid century highlights are:
1947 HRG Aerodynamic by Fox and Nicholl – Est. €180 – 250k ($198 – 275k), a genuine racing HRG, raced widely. Presents well despite older restoration. Market correct at the low estimate.
1951 Simca 8 Sport Cabriolet – Est. €80 – 100k ($88 – 110k), a fun little Simca 8 Cabriolet, wonderful condition. Expensive by $10 – 20k.
1966 Mercedes-Benz 600 Sedan by Chapron – Est. €300 – 400k ($330 – 440k), a unique 600 with custom Chapron bodywork. Gifted to a Portuguese gent and stored. Market correct.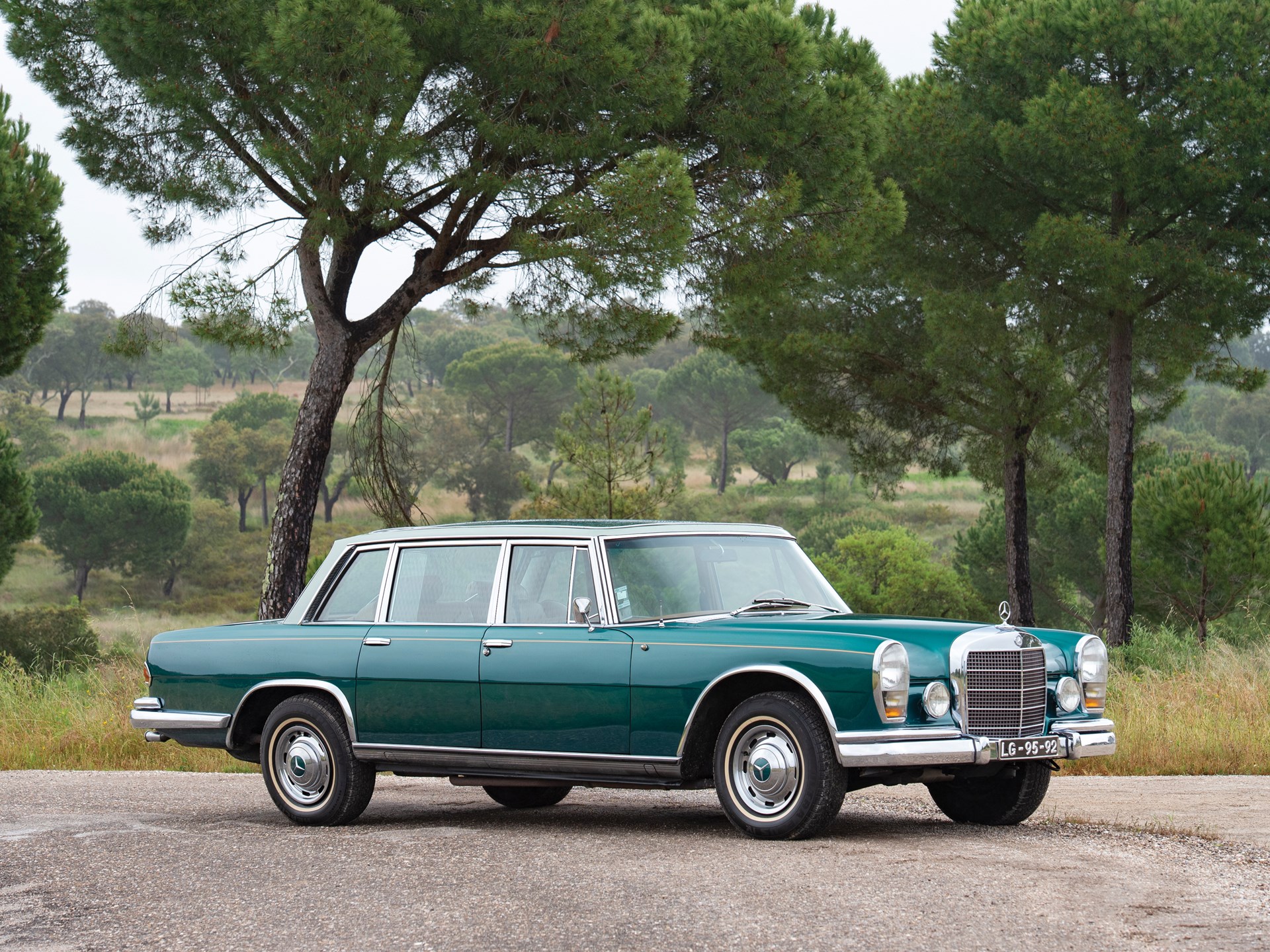 Modern collectible highlights are:
2002 Ferrari 575M Maranello – Est. €90 – 120k ($99 – 132k), low mileage 575 in great colours, whats not to like. Market correct.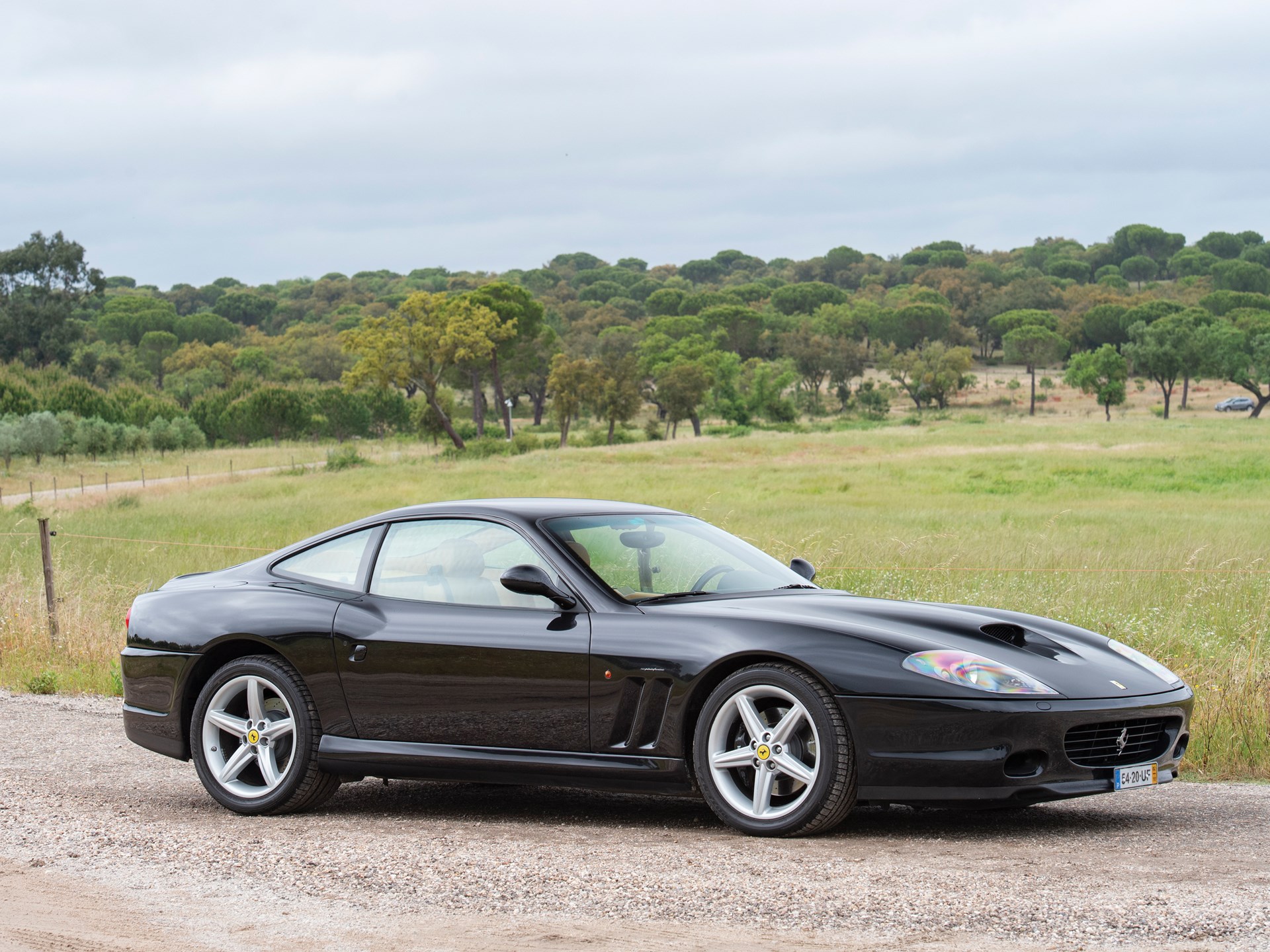 Affordable classic highlights are:
1920 Rochet-Schneider Type 16500 – Est. €50 – 70k ($55 – 77k), a rare early 4 cylinder Rochet-Schneider. The full vintage experience at a price thats both cheap enough and yet entirely market correct.
1950 Austin A90 Atlantic Coupe – Est. €20 – 30k ($22 – 33k), a cool post art-deco design on a basic Austin chassis. Restored 20 years ago. A touch expensive.
1951 DB Type HBR Cabriolet – Est. €70 – 90k ($77 – 99k), ex da Silva racing DB Type HBR, restored and highly eligible. All the money though.
1953 Rolls-Royce Silver Wraith Saloon – Est. €40 – 60k ($44 – 66k), a very common Hooper Saloon, ex Brussels Show, lovely car. Arguably a touch expensive.
1958 Peugeot 403 Cabriolet – Est. €20 – 30k ($22 – 33k), a very reliable but fun little cabriolet. Expensive still even at this money.
1962 Trojan 200 – Est. €15 – 20k ($16 – 22k), a rare microcar in lovely colours. Rare enough. Market correct.
2005 Porsche 911/996 Turbo S Cabriolet – Est. €40 – 50k ($44 – 55k), US new car, lovely spec. Great car. All the money though.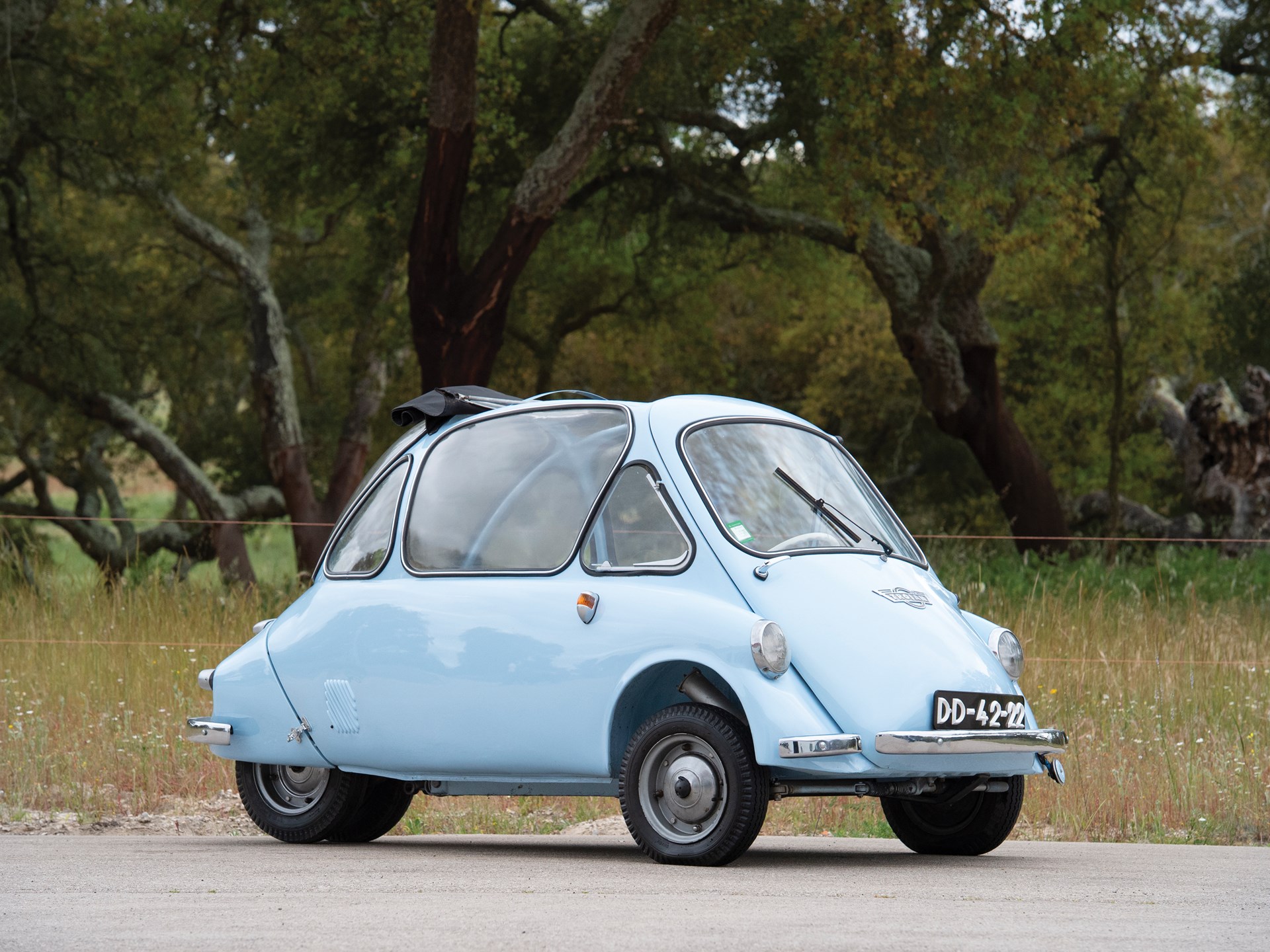 Results
RM sold the Saragga collection entirely at No Reserve so its no surprise that all 124 lots sold although two of the results aren't displayed on their website. The total gross was a decent $11,240,039 with the top sale a 1931 Bentley 8 Litre at $750,040, a decent result although 3% below estimate. The top sellers were the 1972 Alpine A110 1300 at €195k ($216k) or 144% above high estimate, 1925 Amilcar CGS €100,050 ($110k) (+100%), 1969 Triumph TR6Pi at €38k ($42k) (+90%), 1971 Lotus 69 at €55k ($61k) (+84%) and 1973 Porsche 911 Carrera RS 2.7 Touring at €602k ($664k) (+10%). Poor sellers were headed by the 1960 Bentley S2 Continental Flying Spur at €69k ($76k) (-47%), 1920 Rochet-Schneider Type 16500 at €28k ($30k) (-45%), 1947 Jaguar Mark VI Saloon at €23k ($25k) (-42%), 1947 Packard Eight Custom Super Clipper at €18k ($20k) (-38%), 1939 Delahaye 135M Chapron Cabriolet at €331k ($365k) (-17%) and 1955 WD Denzel 1300 at €314 ($347) (-17%). Elsewhere, high sales included the 1956 Lancia Aurelia B24S Cabriolet B24S at €231k ($255k), 1992 Porsche 911/964 Carrera RS at €241k ($266k) and 1966 Mercedes-Benz 600 Sedan by Chapron at €342k ($378k). In all a good if unspectacular sale with some good sales.
Key – Year/Make/Model/Chassis # – Estimate Low – High – (CHF) – (US$) – N/R = No reserve – Result (CHF) – (US$) – +/- % result versus estimate
101 1969 Fiat 500L 110F 2066078 € 10,000 € 15,000 N/R €14,950 $16,490 Mid This 500 L has been extensively restored, and it is highly original in every detail, retaining the aforementioned correct black skai interior, carpeting, and bumper guards. A Portuguese registration in the file shows a first registration date of May 1969, implying that it has been in Portugal from new. With its iconic presence and fantastic usability, this 500 L is still a charming and iconic automobile and contemporary icon.
102 1966 Autobianchi Bianchina Eden Roc 110FB/5 007700 € 15,000 € 25,000 N/R €23,000 $25,369 Mid Offered here is a third series 'Eden Roc' Cabriolet. Beautifully restored and highly correct, its red-over-black colour scheme is the perfect complement to the car's playful personality. A previous Portuguese registration document on file shows that the car has been in Portugal since at least 1997. Both fun and practical to use regularly in warmer climates, this Bianchina Cabriolet is still a tasteful choice for any car enthusiast today
103 1958 Peugeot 403 Cabriolet 2145301 * € 20,000 € 30,000 N/R €46,000 $50,738 53% Renowned for its solid construction and supreme reliability, by the time production ended, more than a million cars were built. Despite the large build numbers, the two-door cabriolet version was produced in limited quantities, with just over 2,000 made. This cabriolet is a fine example, with a well-patinated interior and exterior, wearing its years well.
104 1962 Trojan 200 311198 * € 15,000 € 20,000 N/R €21,850 $24,101 9% This Trojan 200 is a rare, three-wheeled, left-hand-drive version with metric instrumentation, apparently intended for export to the Continent. Presented in a lovely light-blue-over-black-leather colour scheme, this is an interesting, seldom-seen microcar.
105 2003 Porsche 911/996 Turbo Cabriolet WP0ZZZ99Z4S670310 € 40,000 € 50,000 N/R €63,250 $69,765 26% What makes this 996-generation Porsche 911 Turbo Cabriolet stand out from the crowd is its interesting assortment of options. Finished in Black over a beige leather interior, it boasts the optional Tiptronic transmission, as well as carbon ceramic brakes. Additionally, it was originally outfitted with numerous interior options, creating a more luxurious ambiance, including numerous trim pieces finished in Light Burr Maple. Interestingly, a number of these trim pieces have been replaced with either black or beige trim, yet some remain. It was delivered new through Porsche's headquarters in Stuttgart in October of 2003. The accompanying warranty manual lists Porsche in Stuttgart as the first owner, and curiously, its first recorded service was at Porsche Zentrum Karlsruhe in 2005 at 8,686 km. Arriving in Portugal by 2014, the car presents wonderfully throughout—remarkable, considering its mileage of just under 133,400 km. For someone looking for a unique 996 Turbo, this surely fits the bill.
106 1955 Ford Thunderbird P5FH179204 € 30,000 € 40,000 €48,875 $53,909 22% Standard equipment included power steering, brakes, windows, and four-way seating, as well as an optional radio, heater, and choice of three-speed manual transmission or Ford-O-Matic automatic transmission. Ford produced a total of 16,155 T-birds in 1955. This example was born Raven Black over a Black and White leather interior and is equipped with the optional radio, heater, and automatic transmission. Now finished in Peacock Blue, this would be the perfect American car for European touring.
107 1954 Triumph TR2 TS1642 € 20,000 € 30,000 N/R €29,900 $32,980 Mid More than 8,600 were sold throughout the production run, which ended in September 1955. Resplendent in white with a contrasting black interior, this car will serve as a perfect driver, having been enjoyed but well cared for. Fitted with period wide whitewall tires, it will make for quite the statement on the road.
108 1973 Mini 1000 XA2S1-N-90946-S € 5,000 € 10,000 N/R €4,600 $5,074 -8% Its simple and timeless design is reflected in this 1973 Mini 1000 (Mk II), presented in what can only be described as a 1970s period-correct colour. While this Mini 1000 could be set for a life as a garage queen, it would be best put to use on the road, where it would undoubtedly offer a huge amount of fun.
109 1936 Austin Seven 241114 € 10,000 € 20,000 N/R €20,700 $22,832 3% While this two-seater sports model is now more than 80 years old, it is presented in stunning condition, reminiscent of a car a fraction of its age. An original UK buff logbook accompanies the car, listing a Charles Rondel as the earliest recorded owner in 1950, along with more recent MoT certificates and service invoices detailing mechanical and cosmetic work carried out in recent years. As Sevens go, this represents a fantastic ownership prospect.
110 1926 Citroen B14 Manessius Sedan 174248 € 10,000 € 15,000 N/R €8,050 $8,879 -20% The B14 chassis number 174248 was shipped to Portugal and first registered on 22 September 1926 to Auto Viacar do Minho in Braga. On 15 May 1936, the car was acquired by an M. Costa da Silva of Largo Carvão in Figueira da Foz. Costa da Silva kept the car for thirty years, possibly until his death. On 10 May 1966, it was transferred by José da Silva, possibly his son, to Antonio Ferreira of Baiona. On 8 November 1985, it was registered to a new owner before entering into the Sáragga Collection. This lovely B14 presents substantially complete and original. It is a rare opportunity to acquire a seldom-seen, special-bodied survivor.
111 1970 Porsche 914/6 914 043 1931 € 60,000 € 80,000 N/R €69,000 $76,107 Mid Delivered new through Glöckler in Stuttgart on 12 May 1970, this very attractive 914/6 has been restored in its original and quite rare Metallic Blue paint complemented by black leatherette. Its original 14-inch wheels have been uprated with 15-inch Fuchs alloys. It is supplied with a correct spare wheel, jack, and toolkit.
112 1967 Fiat Dino Spider 135AS0000813 € 60,000 € 80,000 N/R €103,500 $114,161 29% Presented here is an attractive 2.0-litre Dino Spider, finished in Bleu Francia with black skai interior. The car underwent a thorough mechanical overhaul, replacing the filters, suspension bushings, and cooling components in 2017, as documented by accompanying invoices. Ready to use and enjoy, this represents a fantastic opportunity to own one of the best 1960s Italian sports cars.
113 1912 Ford Model T Torpedo Runabout 113979 € 20,000 € 30,000 N/R €43,700 $48,201 46% This car is the Torpedo Runabout, which alone continued into 1912. It has been restored in dark blue, the standard colour prior to the adoption of black paint in 1913. It is very clean and nicely detailed, the cockpit upholstered in correct diamond-buttoned black leather. A right-hand-drive car, it was likely supplied by Ford in Britain. The brass lighting is of genuine Ford-script E&J manufacture. Although the Torpedo Runabout was second in production only to the touring body in 1912, good examples are extremely hard to find.
114 1969 MG MGC GT GCD1L/4136G € 20,000 € 30,000 N/R €29,900 $32,980 Mid The 1969 MG C GT offered here, handsomely finished in grey with contrasting black upholstery, boasts a very clean engine bay and is accompanied by its original Portuguese paperwork confirming that the car was delivered new to Portugal. The MG C is a fine-handling car and can show its MG B sibling a clean pair of heels.
115 1951 Volkswagen Beetle Split Window 1-0252830 € 40,000 € 60,000 N/R €32,200 $35,517 -20% This desirable and early 1951 'Split-Window' example is well restored and correct in many details, featuring the original 'crotch coolers' and the correct cloth interior. Ready to drive and enjoy, this pop icon is ready to take on the road.
116 1961 Facel Vega F2 Cabriolet F2 A102 € 40,000 € 60,000 N/R €70,150 $77,375 17% Its small car, the Facellia, was launched at the Paris Auto Show in October 1959. An updated version, the F2, was first shown at Geneva in March 1961, addressing deficiencies of the earlier cars. This is one of just two prototypes and 679 production cabriolets built between March 1960 and June 1962. Power is supplied by a 1,646 cc twin-cam four-cylinder engine backed up by a Pont-a-Mousson four-speed manual gearbox. Disc brakes provide stopping power. Presented in red paint over black leather, this is a charming automobile and a brilliant alternative to a Mercedes-Benz 190 SL or an Alfa Romeo Giulietta Spider.
117 1911 De Tamble Model G Roadster 3086 € 50,000 € 60,000 N/R €74,750 $82,449 25% Among the 36 hp four-cylinder cars was the Model G two-passenger runabout, of which this car is a wonderful example. A handsome brass car, it boasts acetylene headlamps with a running-board-mounted generator, oil side lamps, bulb horn, and dual rear-mounted spare wheels. Very tidy throughout in light grey paintwork with black roof and details, it is upholstered in buttoned black leather and fitted with a generous trunk behind the exposed fuel tank.
118 1990 BMW M3 Convertible WBSBB05090EB86163 € 60,000 € 90,000 N/R €64,400 $71,033 Mid Built in May of 1990, it presents wonderfully throughout, benefitting from recently renewed brakes, exhaust system, and a new soft top in the correct factory material. Since new, the car remained in Spain until its purchase by Mr. Sáragga, who is believed to be the third private owner. BMW's E30 M3 is considered to be one of the best driver's cars of the 1980s, and this convertible example is already a modern classic in every sense, ready to be enjoyed by its next owner.
119 1986 Porsche 911 3.2 Carrera Cabriolet WP0ZZZ91ZGS152264 € 30,000 € 40,000 N/R €52,900 $58,349 32% Imported into Portugal in February of 1998, this cabriolet has remained here ever since. It is finished in Black with a matching black convertible top and black Fuchs wheels. The interior is trimmed in grey leather and has been upgraded with a modern Pioneer stereo with CD player. Currently showing just under 111,000 km on its odometer, the car presents quite well considering its higher mileage and would make for a wonderful regular driver during the warmer months of the year.
120 1973 BMW 2002 Tii 2733536 € 25,000 € 35,000 N/R €39,100 $43,127 12% Built for the 1973 model year, this is a charming example of its breed, finished in silver paintwork over a black interior and fitted with twin driving lamps. Nineteen seventy-three brought about a handful of changes for the 2002, which included revised taillights and front kidney grilles. Reliable, easy to maintain, and fun to drive, the 2002 Tii is revered by enthusiasts as one of BMW's all-time greats. This example would be a great first-time classic car for someone looking to get into the hobby.
121 1953 Rolls-Royce Silver Wraith Saloon LWVH15 * € 40,000 € 60,000 N/R €69,000 $76,107 15% The Silver Wraith offered here was bodied by Hooper in the touring limousine style, and a copy of its original build sheet details its specification, including a speedometer in MPH, medium- and long-wave radio, sealed-beam headlights, and an additional cushion for the driver's seat. Listed as the 'Ex–Brussels Show Car' on its chassis card provided by the Rolls-Royce Foundation, this Wraith was delivered to its first US-based owner in 1953, a Mr Blevins Davis of Independence, Missouri. Further US ownership history, including owners in New York, Illinois, and Jamaica before making its way to Portugal, is detailed in accompanying documentation from the Rolls-Royce Foundation. An eminently usable classic Rolls-Royce, the Wraith oozes style and grace now, as it did when new more than 60 years ago.
122 1986 Ferrari 328GTB 65651 € 70,000 € 90,000 N/R €86,825 $95,768 Mid This 328 GTB is particularly desirable for its Rosso Corsa over Beige leather colour scheme. First delivered to Belgium in July of 1986 through Garage Francorchamps, it is a pre-ABS-era car and therefore boasts the elegant concave five-spoke Daytona-style wheels. It presents in fine condition throughout and is accompanied for sale by its original service book and manuals—a fine and useable addition to any collection.
123 1933 Fiat 508 Balilla Coupe 508-033359 € 15,000 € 25,000 N/R €16,675 $18,393 Mid When the model production stopped in 1937, around 40,000 had been made, making the Balilla a success in its own right. This charming example appears to have been fully restored and presents well throughout. It is a fascinating and charming piece of automotive history which is ready to take on the roads of today.
124 1959 Vespa 400 10355 € 20,000 € 30,000 N/R €18,400 $20,295 -8% Rear-engined, the microcar had room in the rear for luggage or two small children. The pretty little coupe with a rollback roof compared favourably with the stylish Autobianchi Bianchina, apart from its smaller two-stroke motor. The shell was a monocoque, with a unique and advanced strut suspension. This example appears to have been fully restored in the past and is presented in a beautiful blue with period-correct cream-coloured wheels.
125 1956 Lancia Aurelia B24S Cabriolet B24S 1187 € 220,000 € 280,000 N/R €231,125 $254,931 Mid The present example, Aurelia Convertible B24S-1187, is the sixth produced of the updated series. Initially registered in Bologna, Italy, its history is known since its re-registration there in 1961. In 1968, chassis number 1187 changed hands and was registered in Ferrara, where it remained with one owner until 1984 and the most recent previous custodian from the early 1990s. In that ownership the car was subjected to a comprehensive restoration. It presents beautifully in light blue set off by a black hood and beige leather interior. Purchased by Mr. Sáragga in 2018, it is accompanied by its Italian registration documents and an ASI certificate. An icon of Italian motoring since its inception, the Aurelia B24S famously featured in the classic 1962 film Il Sorpasso, ensuring its place in cinematic as well as automotive history. With the driving dynamics of a car a decade newer, this B24S Convertible is ready to reward its next owner on both the road and the display field.
126 1996 Porsche 911/993 Carrera 4S WP0ZZZ99ZTS314812 € 80,000 € 100,000 N/R €88,550 $97,671 Mid Originally finished in Black paint over a matching Black full-leather interior, this 993-generation Porsche 911 Carrera 4S Coupé was originally outfitted with a sunroof, Becker radio with six-disc CD changer, and pleated leather front and rear seats. Sold new through Porsche Lisbon in May of 1996, the car has called Portugal home ever since. Its accompanying service book shows regular service throughout its life by Porsche dealerships in both Lisbon and Porto and confirms its current mileage of just under 99,100 km from new. The car presents well throughout and is a lovely example of its breed. Now classified by many enthusiasts as a modern-day collectible, these cars offer the perfect balance between the original, air-cooled 911 ethos and modern practicality.
127 1949 Allard K1 71KLH886 € 60,000 € 80,000 N/R Unknown Unknown N/A The first Allard sports car was the K1, which was a two-seater on a box-section frame with transverse leaf springs. Chassis 71KLH 886, on offer here, is equipped with a 3.6-litre Ford flathead V-8 as it would have been in period. According to the Allard Club, it was completed as a left-hand-drive chassis on 16 December 1948 and marked for export to Portugal. In the late 1940s, Allard experienced a series of body worker strikes, and this car was sold as a chassis, engine, and completed body up to the bulkhead. Its rear bodywork was then completed by the buyer. In this case the style somewhat resembles an M-Type. Once in Portugal much of the history is unknown; however, at some point the vehicle was switched to right-hand drive. The dash was likely altered at the same time, along with the addition of the unusual column shift. An entirely unique car, Portuguese from new, this Allard is one of a kind.
128 1988 Ferrari 208GTS Turbo 77926 € 50,000 € 70,000 N/R €72,450 $79,912 3% This example was delivered to its first owner in Porto in August 1988. It is accompanied by its extremely rare three-piece luggage set and a richly documented service history, which includes its original owner's manuals and previous Portuguese registrations, chronicling the car's fastidious upkeep from new and confirming that it retains its original engine and that the odometer reading of under 40,000 km is genuine. It presents in splendid original condition in quintessential Rosso Corsa over Nero interior with Rosso carpets. It would be difficult to find a more attractive example.
129 1988 Porsche 911 Turbo Cabriolet WP0EB0931JS070139 € 80,000 € 120,000 N/R €82,800 $91,328 Mid This US-specification G-Series 911 Turbo Cabriolet was first delivered to Mr Richard Scharer, who took delivery through Haywood-Clark Porsche in Midlothian, Virginia, in April of 1988. It is noteworthy for its elegant specification of Diamond Blue over Navy Blue leather, as well as having the later 3.3-litre engine, which increased power to 282 bhp and 377 nm of torque. Equipped with a Blaupunkt Reno SQR 46 radio, self-locking differential, and an alarm system, it is accompanied by its original service book and a Porsche Certificate of Authenticity from Porsche Iberica, confirming its specifications.
130 1932 Ford Model 18 Coupe 18-90138 € 25,000 € 35,000 N/R €25,300 $27,906 Mid This Model 18 Coupé is the deluxe model, with roll-down rear window, rumble seat, side-mounted spare tyre, and a rear-mounted truck rack with trunk. An older restoration, it is handsome in cream with black mouldings. The 18-inch wire-spoke wheels are painted in body colour and are mounted with whitewall tyres. Of the more than 250,000 Fords built for 1932, barely 20,000 were deluxe V-8 coupés. This is a very nice example.
131 1964 Porsche 356C 1600SC Coupe 218621 € 80,000 € 110,000 N/R €108,100 $119,234 Mid This example was completed on 4 June 1964 and shipped to Porsche's Lisbon importer. Its first owner, Sr José Gonçalves Martins, took delivery in December 1964. When new, this SC wore Signal Red paint with a black leatherette interior and was equipped with Continental 165-15 radial tires, a rear camber-compensating spring, and a Blaupunkt Stuttgart radio with two speakers and an antenna. Presently refinished in silver, this driver-condition 356 SC retains its black interior and is a charming example of a late 356.
132 1962 Jaguar E-Type Series I 3.8 Roadster 877116 € 110,000 € 130,000 N/R €140,300 $154,751 8% Finished in its original colours of Opalescent Grey over a contrasting black leather interior and hood, this E-Type left the Coventry factory on 16 April 1962 and was delivered that same month to H Blogg in the Netherlands. It is described as having a body and interior with a nice patina, completely free of any rust. A Getrag five-speed manual gearbox has been installed for more comfortable roadway cruising, along with Avon tyres on Dunlop racing wheels for greater sporting potential. The car's history file retains its original Dutch registration, as well as more recent German registrations, invoices, and a Jaguar Daimler Heritage Trust certificate. A previous owner overhauled the brakes in 2013, fitting the car with aircraft-type hoses, a new clutch in 2014, and updated electronics in 2016, including an electric fan for enhanced cooling. Furthermore, the engine was rebuilt by another previous owner in 2005. An ideal example to drive and enjoy—ownership of a Series I E-Type Roadster is a dream of many enthusiasts, and this example would not disappoint.
133 1950 Jaguar XK120 Roadster 660509 € 80,000 € 100,000 N/R €94,300 $104,013 Mid Completed in December 1950 in Suede Green over a matching interior, this Jaguar XK 120 Roadster was built to RHD specifications for its home market and sold to its first owner via the Midland Autocar company in 1951. Mentioned in a 1977 letter to the XK Bulletin, the then owner, Chris Bowles of New Maldon, Surrey, had changed the exterior colour to its present colours, Old English White over a red interior. At some point it was converted from right-hand drive to left-hand drive, with the addition of a new engine cylinder head, likely a C-Type specification from a later model. Already a car which cannot be described as lacking in performance, the C-Type head makes this XK 120 Roadster even more usable and enjoyable, and this would be an ideal example for vintage events or just to drive and enjoy.
134 1934 Mercedes-Benz 170 Cabriolet C 111367 € 35,000 € 45,000 N/R €46,000 $50,738 2% Documentation from the Automόvel Club de Portugal states that this example was first registered in Portugal when new in September of 1934. Finished in green with black fenders and a matching black interior and complemented with dual rear-mounted spares, this charming pre-war Mercedes-Benz would be a thrill to drive and enjoy.
135 1969 Mercedes-Benz 280SL 113.044.10.012917 € 80,000 € 100,000 N/R €140,300 $154,751 40% A total of 23,885 280 SLs (including 8,047 for the 1969 model year) were produced during the model run, making it the most popular of all the roadsters built to date. Tastefully finished in dark blue metallic over a tan interior, this US-specification example was equipped with a four-speed manual transmission when new, but has now been fitted with a five-speed manual transmission. A wonderful driver-quality example that presents nicely throughout, a 280 SL is a car that never goes out of style and is just as lovely to behold today as the day it was announced over fifty years ago.
136 1922 McLaughlan 22-49 Master Six Tourer CP5254 € 30,000 € 50,000 N/R €26,450 $29,174 -12% This 1922 McLaughlin 22-49 Tourer is a Buick in all but name; it has the same 3.9-litre overhead-valve six-cylinder engine and drivetrain. Folding jump seats in the rear result in seating for seven upholstered in black leather. The car presents well in deep blue, a frequent Buick choice, over black wings. A cream coach line provides visual accent.
137 1963 Willys Interlagos Coupe 3-3135-0013 € 25,000 € 35,000 N/R €35,650 $39,322 2% The first of these new cars were seen at the São Paulo Car Show in November of 1961, and these Brazil-built cars were made in three separate body styles: berlinette, cabriolet, and coupé, as offered here today. Dubbed the Willys Interlagos, this example is finished in a fetching and seldom-seen colour scheme of yellow over a white leather interior. A rare sight anywhere, this Brazilian-built French sports car offers a unique opportunity to acquire one of the lesser-known Alpine models.
138 1964 Citroen 2CV Sahara 30001 € 80,000 € 100,000 N/R €71,300 $78,644 -11% This example is fitted with its correct 'AW' engines and is believed to have been assembled at Citroën's factory in Portugal at Mangualde, where 2CV production commenced in 1961. Offered here is a beautifully restored 2CV 4×4, fresh and ready for its next adventure.
139 1961 Jaguar E-Type Series I 3.8 Coupe 885083 € 140,000 € 160,000 N/R €161,000 $177,583 Mid The car has been restored to its original colour scheme of Opalescent Grey over a Carmine Red leather interior, and importantly, the car retains its original engine with matching-numbers head and block. The restoration was completed over a period of five years using genuine Jaguar parts whenever possible. A true highlight of Mr. Sáragga's collection, this is an extraordinary opportunity to purchase an important example of an early E-Type, beautifully restored in its stunning original factory colours.
140 1920 Rochet-Schneider Type 16500 16902 * € 50,000 € 70,000 N/R €27,600 $30,443 -45% While Rochet-Schneider built both four- and six-cylinder models, this example is powered by a four-cylinder engine and is fitted with rear-mounted dual spare tires. Its lovely brass radiator and trim pieces, along with a wooden cowl, are quite typical of the cars of the earlier Brass Era, and it would be an interesting addition to any collection of French automobiles.
141 1950 Austin A90 Atlantic Coupe 70587 * € 20,000 € 30,000 N/R €21,850 $24,101 Mid This sports saloon was supplied new to Lisbon and is accompanied by its original registration documents. It has remained in Portugal ever since and retains its original number plate. Restored roughly 20 years ago in silver paint with a black leatherette-covered roof, it has matching grey leather upholstery piped in red. The engine compartment is tidy and correctly detailed. Other features include flush-mounted trafficators, a heater, and the standard hydraulic power windows. Of 7,981 Atlantics built through 1952, only about 350 found homes in the United States. As a result, a good number, like this one, were sold in Continental Europe; however, few are available today with a known history from new.
142 1947 Peugeot 202 BH Cabriolet 1000445 € 20,000 € 25,000 N/R €32,200 $35,517 29% The Peugeot 202 is relatively easy to use and maintain due to the availability of parts and the simplicity in its engineering, making a compelling ownership proposition. This example is offered in excellent condition and is accompanied by some previous Portuguese registration documents. A late-run example benefitting from improvements throughout the model's life and full of Gallic flair, this 202 BH Cabriolet would make a fun addition to any collection.
143 2002 Ferrari 575M Maranello 129713 * € 90,000 € 120,000 N/R €120,750 $133,187 1% This particular 575M was delivered to its first owner in Lisbon in October of 2002. Finished in Nero Daytona over a beige interior with Nero carpets and outfitted with the optional F1-style gearbox, it has spent its entire life in Portugal's warm, dry climate and presents in fine condition. Accompanied by its original service manual, the odometer currently shows just under 21,300 km from new. This would be an excellent car for a special occasion or a continental jaunt, as Ferrari would have intended.
144 2001 BMW Z8 WBAEJ11070AF78811 € 150,000 € 180,000 N/R €165,600 $182,657 Mid Built in February of 2001, this Z8 was originally finished in Topaz Blue Metallic over a Black leather interior and is one of only 138 examples finished in Topaz Blue. Built to European specifications, it was sold new the following month, yet early history of the car is not known. However, the Z8 was imported to Portugal by at least 2011 and is accompanied by a number of service invoices dating from 2011 to 2016. In 2011 the original engine was replaced by BMW Santogal of Lisbon at 155,067 km. Since then the car has been regularly maintained by them, and it has accumulated roughly 6,000 km since. Importantly, the car is accompanied by its original hardtop. Considering its higher mileage, the car presents very well both inside and out and would be the perfect acquisition for someone looking to drive their Z8 on a regular basis. Higher-mileage Z8s are seldom seen, and this example warrants consideration from the individual who wants to enjoy this Z8 as its engineers intended—on the open road.
145 1971 Porsche 911E Coupe 911 120 0664 € 60,000 € 70,000 N/R €69,000 $76,107 Mid This 911 E coupe left the factory equipped with an electric sunroof and power-assisted windows. It has been fitted with air-conditioning and a stereo entertainment system. Its original engine was replaced at some point with a series-correct unit. Porsche's legendary four-wheel disc brakes, hidden behind its familiar 15-inch-diameter Fuchs light-alloy wheels, are capable of nearly 1 g of stopping power. Refinished in its original Silver Metallic paint and trimmed with a serviceable black leatherette interior, this desirable E coupe is an ideal driver's example and a great entry point into the world of 1970s Porsche 911s.
146 1953 Bristol 401 Saloon 1269 € 30,000 € 40,000 N/R €34,500 $38,054 Mid This 1953 car is one of the last 401s produced, and it looks as futuristic and elegant now as when delivered 66 years ago. With Portuguese registration documents showing that the Bristol was delivered new to Portugal and has remained here since, this is a top-class automobile waiting for a discerning buyer.
147 1951 Jowett Jupiter Convertible E1 SA 74R € 30,000 € 50,000 N/R €28,750 $31,711 -4% Restored in bright green, the car is upholstered in beige leather, complemented by a varnished wood instrument panel. As befits a sports model, it is fitted with a 5,500 rpm rev counter. A bench seat allows three passengers, enabled by a column-mounted gear change. Charming and seldom seen, this Jupiter Sports would prove a conversation piece wherever it goes.
148 1951 DB Type HBR Cabriolet 768 * € 70,000 € 90,000 N/R €121,900 $134,456 35% This particular example of their popular HBR model was delivered new to Portuguese amateur driver José Emídio da Silva, who used it to considerable effect in the eclectic blend of regularity rallies, racing, hill climbing, and rallying events which prevailed in Portugal in the early 1950s. In the 1951 Vila do Conde Circuito da Primavera, da Silva secured a fine 5th place overall (and 1st in Class) against more powerful opposition, including a Ferrari 166 MM and an Allard J2. The following year, da Silva won the production-car race at the same circuit, as well as his class in the Portuguese Hill Climb Championship. At Porto in June 1953, the combination secured 4th place overall and another class win, although they enjoyed less success at the intimidating Monsanto Park circuit in Lisbon one month later, failing to finish. Chassis 768 participated in the Rali Internacional a Lisboa of May 1952 (although it retired from the event) and is also known to have competed in the 1954 Volta a Portugal, although regrettably the result on this occasion is not known. After being forgotten in a Portuguese car collection for some decades, the car was immaculately restored and is now ready for immediate enjoyment in the plethora of historic and retrospective events for which it is eminently suited.
149 1965 Austin-Healey 3000 Mark III BJ8 HBJ8L/30880 € 40,000 € 60,000 N/R €69,000 $76,107 15% As was the case with most British sports cars, the cost to meet US safety and emission requirements sealed the fate of the car, relegating it to the history books for the 1968 model year. Delivered new to the Netherlands in November of 1965, this car was built to European-delivery specifications and originally finished in Colorado Red with a black interior and matching black soft top. It is important to note that at some point the car's original engine was replaced with an engine of the correct type. Presently wearing a striking two-tone livery of blue and silver over a blue leather interior, this example is fitted with the ubiquitous chrome wire wheels and will serve perfectly for an owner looking to drive and enjoy one of the most beloved British automobiles ever built.
150 1977 Porsche 911 Carrera 3.0 911 760 0506 € 60,000 € 80,000 N/R €63,250 $69,765 Mid Manufactured for the German market in November of 1976, this 911 Carrera 3.0 left Porsche's facilities and was delivered new the following month to its first owner in Hahn, Fellbach. Finished in Grand Prix White over Black leatherette with pinstripe velour inlays, it was equipped with 'Porsche' script in black on both doors, a five-speed manual transmission, speakers in the doors, a radio antenna, and a sunroof. Although the car's early history is not known, by 2008 it was registered in Spain and moved to the UK thereafter, remaining there until 2017, when it was exported to Portugal. It is also worth noting that at some point, the original engine was replaced with a different engine of the correct type. Of the 3,687 Carrera 3.0s built, only 896 were built-in left-hand drive for the 1977 model year, making this an exceptionally rare car that would be welcome in any Porsche collection.
151 1967 Maserati Mistral 4.0 Coupe AM109A1*1522 € 100,000 € 150,000 N/R €103,500 $114,161 Mid According to information provided by Maserati Classiche, the Mistral Coupé presented here, bearing chassis number 1522, was outfitted by the factory with the desirable 4.0-litre engine mated to a manual gearbox. It was finished in Verde Bosco with a White leather interior. It left the assembly line on 2 December 1967 and would initially remain in its native Italy, shipped to a client in Sant'Elpidio a Mare, a small town near Italy's Adriatic coast in the province of Fermo. A previous California registration on file shows that by the mid-1980s the car had made its way to Sacramento, where it was owned by Brent Speckert. Remaining with him for nearly thirty years, the car was sold to Mark S Paulo of Cascais and shipped back across the Atlantic to Portugal. Two years ago it was purchased by Mr. Sáragga and was immediately sent out to be restored. With restoration work concluding in June 2019, it is finally ready to be enjoyed.
152 1960 Porsche 356B Roadster 86875 € 120,000 € 160,000 N/R €151,800 $167,435 Mid Completed 20 October 1959, this US-specification 356 B Drauz Roadster was finished in Silver Metallic over Black leatherette. It was shipped to Inter Continental Motors in San Antonio, Texas, and thence to its first owner. With the introduction of the restyled 356 B in 1960, the one-year-only 1959 'Convertible D' built by Karosserie Drauz was renamed the Roadster. This example was one of only 560 Drauz 'single-grille' roadsters built that year. At some unknown point in this car's life, its original 60 hp Normal engine was replaced with a 1600 Super from 1961, which delivered a more satisfying 75 horsepower. A subsequent owner eventually brought this car to California, and it was then exported to England, where it was completely refurbished in the 1980s. Its owners have used it extensively for both touring and concours events, and it has been featured in many publications. This roadster is now painted a period-correct Ruby Red with black upholstery and grey carpets, and fitted with a black canvas folding top, boot, and tonneau cover, CoCo mats, a wood-rimmed steering wheel, and chrome wheels and hubcaps. A thrilling car to drive and enjoy.
153 1934 Bentley 3.5 Litre Arnold Sports Saloon B119BL € 50,000 € 70,000 N/R €63,250 $69,765 Mid Chassis number B119 BL was delivered to its first owner, A Rigg, in August 1934. Still wearing its original charming four-door sports saloon body, it features era-correct British Racing Green paintwork, with a re-trimmed interior in befitting tan leather. The handsome walnut instrument panel is highlighted by the large and legible speedometer and tachometer. In recent years, as documented sale prices validate, the Derby Bentley has come into great favour by all collectors, not just British car enthusiasts. Few pre-war cars carry more graceful coachwork, nor offer more fun behind the wheel, than the Derby Bentley.
154 1934 Rolls-Royce 20/25HP Rippon Saloon GXB5 € 25,000 € 35,000 N/R €36,800 $40,590 5% In 1564, coachbuilder Rippon built a coach for HM Queen Elizabeth I, yet centuries later they began fitting bodies for Rolls-Royce cars like the GXB5. Delivered new in July 1933, it is still wearing its original sportsman's saloon body finished in a lush Velvet Green following a recently completed restoration. Owners of these delightful cars soon discover they are charming and easy to drive and are reliable performers. Those who know buy the small-horsepower cars for the sheer enjoyment of refined vintage motoring and recognize that few pre-war cars will give such honest service and long life as the 20/25.
155 1962 Mercedes-Benz 190SL 121.040.10.025764 € 100,000 € 120,000 N/R €143,750 $158,556 20% Restored to a high standard, this four-speed 190 SL is finished in Dove Grey with a contrasting red convertible top and interior highlighted by Mercedes-Benz's characteristic ivory steering wheel and shift knob. Under-hood detailing is excellent and shows evidence of very little use and road wear. Brightwork appears to be nicely done and in excellent condition, too. Overall, an excellent example of Mercedes-Benz's popular 190 SL.
156 1926 Derby 9HP Sports 14470 € 20,000 € 30,000 N/R €40,250 $44,396 34% Restored in white with black wings and a matching black interior, this Derby boasts an overt sporting style with rudimentary wings. It has seating for two with a longitudinally offset configuration compensating for the narrow cockpit. Tight and tidy, it looks ready for adventure, its 1,094 cc Chapuis-Dornier power plant taking pride of place in the compact engine compartment. The car is a very nice example of this seldom-seen French marque.
157 1933 BSA TW33-10 F6170 € 20,000 € 30,000 N/R €17,250 $19,027 -14% This BSA three-wheeler is emblematic of the genre, restored in green with black front wings. The upholstery might be described as olive green, neither contrasting nor harmonizing with the body colour. The engine compartment is tidy, but not excessively detailed. An electric fan has been fitted, potentially helpful in low-speed trialing. A resident of Portugal since at least 1996, this would be a charming addition to any pre-war collection.
158 1960 Chevrolet Corvette Convertible AB0087S104149 € 60,000 € 80,000 N/R €88,550 $97,671 11% This example is finished in Roman Red with White coves, matching red interior, period-correct wide whitewall tyres, and a four-speed manual transmission. It is one of 10,261 Corvettes produced at GM's St Louis, Missouri, facility for 1960. At some point, the car lost its original chassis number tag, a common problem for 1960 Corvettes, and was issued a new VIN (in accordance with its original chassis number, 00867S104149) by the Government of Alberta Ministry of Transportation in Canada. Exported to Europe and subsequently registered in Portugal in 2004, this is a quintessential example of 'America's sports car'.
159 1937 Hudson Deluxe Eight Convertible Brougham 27112 € 40,000 € 60,000 N/R €34,500 $38,054 -14% The car offered is the eight-cylinder version, Model 74. An older restoration, it presents well in green, with the paint exhibiting a good shine. The interior is upholstered in tan vinyl. The head bolts and casting markings have been highlighted in an interesting fashion. Equipped with metric instrumentation, it was likely delivered new in Europe. Seldom seen on this side of the Atlantic, it exudes charm throughout.
160 1969 Triumph TR6Pi CP29153L0 € 15,000 € 20,000 N/R €37,950 $41,859 90% The Pi nomenclature denotes petrol injection (or fuel injection, as compared to carburetors) sold in the European market only. A total of 13,703 were built, including this example finished in charming Damson Red with black top and light tan interior. It has been upgraded with Minilite wheels and a Blaupunkt in-dash CD player for modern cruising. The car presents nicely, and it would surely be a perfect fit for someone looking to acquire their first classic car.
162 1993 Ferrari 512TR 97018 € 100,000 € 130,000 N/R €147,200 $162,362 13% This example has covered just 35,000 km since being delivered to its first owner, a resident of Gibraltar, through Viauto Automovels e Accessorios in Porto in June of 1993. The accompanying service book shows servicing at regular intervals through 2001 in Lisbon, and it is believed that the car has remained in Portugal ever since. A service tag present in the doorjamb indicates that the last service was carried out in October of 2017. It presents in good, usable condition. Its Rosso Corsa paintwork retains a deep shine, whilst the Cuoio leather interior shows very minimal wear. The engine bay is as impressive today as it was in 1993 and is indicative of the care that has been bestowed upon it.
163 1951 Simca 8 Sport Cabriolet 902034 * € 80,000 € 100,000 N/R €69,000 $76,107 -14% Soon, Simca-Sports were giving Delahayes and Talbots four times their price, a serious run for the money at French concours events. Today, chassis number 902034 presents in wonderful condition, having spent the majority of its life in its native France as evidenced by a previous road-tax certificate present on its windshield. It represents a rare opportunity to acquire an elegant 1950s cabriolet, eligible for many classic events.
164 1931 Bentley 8 Litre Tourer YR5094 * € 700,000 € 800,000 N/R €680,000 $750,040 -3% Of the 100 8-Litre Bentleys built, YR5094 is the eleventh-to-last constructed. It was first delivered May 1931, wearing Thrupp and Maberly limousine coachwork, to Eu Tong Sen in Singapore, who often was accompanied by his lady friends—lending the car the moniker of 'the harem saloon'. During WWII it was safely stored in a mine, before returning to the UK around 1950, where Peter Quinn, the next owner, removed the original body. Its next owner was Peter Morley, who shortened the chassis to a 30-inch wheelbase and fitted a stylish two-seater body suited to the vintage racing events he participated in. The next owner, Mr Posnett, dismantled the car and returned the chassis to its original length of 12 feet. Still dismantled, it was purchased by John Cobbing in 2002, who had it restored by Bentley specialists the Vintage Workshop. The engine was completely rebuilt, including the one-shot lubrication system, clutch, carburetors, Auto-Vac, exhaust system, radiator, gearbox, 3.2:1 differential, suspension, and steering. Everything was either replaced, restored, or inspected and re-fitted to as close to as-new condition as possible. It was then re-bodied as a Vanden Plas–style four-seater, two-door tourer. The fresh Midnight Blue paint finish enhances its lines, especially those iconic Gurney-Nutting–style helmet wings, and an era-correct original Lagonda luggage trunk was fitted over the gas tank. The interior was impeccably retrimmed using grey hides. The polished walnut instrument panel is complete with authentic black beveled speedometer, tachometer, voltage amp meter, Bosch ignition switch, ARIC oil pressure gauge, and correct switch for battery, battery/magneto, and magneto selections. Few pre-war marques experienced as many coachwork and engine swaps as the W. O. Bentley cars, but YR5094 hides no secrets, as documented by its accompanying history file. Most 8-Litre Bentleys, like this example, were originally fitted with formal closed bodies that were eventually replaced with more sporting open tourers. The practice of replacing saloon and limousine bodies started in the 1930s, when owners began to move from the back seat to the front. Noted motor car enthusiast David E Davis Jr was quoted in Forbes, 1991, as saying, 'What is the highest tribute one can pay a noble, inspired million-dollar classic automobile? Simple, old boy, drive the bloody thing.' With its exceptional provenance, wonderful condition, and rare production, this 8-Litre open tourer represents Bentley's most masterful creations. As 2019 is the 100th Jubilee Anniversary of Bentley Motors, it is certain to be welcomed to all celebrations of the marque.
165 2003 Ferrari 456M GTA 128773 € 60,000 € 80,000 N/R €74,750 $82,449 Mid This 456M boasts an elegant colour scheme of Grigio Titanio over Cuoio leather interior with matching carpets and is accompanied by its owner's manuals, toolkit, and service books. It was delivered new in 2003 in Portugal, where it has resided since, making it one of the last examples produced. 456Ms are rightly now enjoying the recognition they deserve as a fantastic way to cover ground, and this late example is no exception.
166 1932 Alvis 12/50 TJ Boattail Speedster 14543 € 20,000 € 30,000 N/R €28,750 $31,711 Mid According to records in Peter Hull's The Vintage Alvis, this car was first registered in England in June of 1932 wearing saloon coachwork. At some point it was rebodied with its present boat-tail body with a novel fold-out dickie. It bears the emblem of Ratcliffe Brothers of Frinton-on-Sea, Essex, known also to have bodied at least one Triumph. The iconic Alvis hare mascot by A E Lejeune stands proudly on the radiator cap.
167 1950 Mercury Eight Sedan 50ABX10141M € 20,000 € 30,000 N/R €12,650 $13,953 -37% This classic example is powered by Ford's ubiquitous flathead 110 hp V-8, which is shifted via a three-speed manual transmission. Finished in a lovely shade of blue, it is highlighted by whitewall tyres and a contrasting blue-and-ivory knit interior. One of 132,082 four-door sports sedans built for 1950, it is as attractive an automobile today as when it rolled off the line in 1950.
168 1960 Alfa Romeo 2000 Spider AR10204*00868 € 80,000 € 110,000 N/R €80,500 $88,792 Mid Residing in Portugal since at least 1981, this lovely spider has just recently completed a cosmetic restoration, including a repaint in the present dark green metallic, along with a new tan leather interior. Roughly 3,400 spiders were built between 1958 and 1961. Their twin-cam inline engines breathed a little better, thanks to a pair of Solex side-draft carburetors that bumped power output to 113 hp. A fully synchronized five-speed manual transmission sent power rearward to a solid axle and drum brakes. Embodying la dolce vita at its best, an Alfa Romeo Spider is a must-have in any collection.
169 2000 Bentley Arnage Red Label Saloon SCBLC32E1YCX04624 € 25,000 € 35,000 N/R €55,200 $60,886 58% Interestingly, this Arnage Red Label appears to have been delivered new to a Portuguese owner, but was done so via H.R. Owen, Bentley's distributor in London, in March of 2000, according to its accompanying service manual. Subsequent service stamps show that it remained in Lisbon since at least 2002, serviced regularly by Bentley Lisboa. Its charming colour combination of grey over two-tone cream-and-red leather adds a touch of character to an otherwise stately automobile.
170 1965 Ford Mustang Convertible 5F08T366918 € 30,000 € 40,000 N/R €46,000 $50,738 15% Accompanied by its original Dutch title, this example was delivered new on 11 February 1965 and remained with its first owner until 1976. The car was exported to Germany in 1979 and remained there until 2006, when it was shipped to Portugal. Painted Wimbledon White over a red bucket-seat-equipped interior, a 120 bhp, 200 cc inline six-cylinder engine powers this example, equipped with the optional styled-steel wheels and power top. It begs for continued European touring.
171 1925 Amilcar CGS 16615 € 40,000 € 50,000 N/R €100,050 $110,355 100% Striking in blue and silver, with tan leather upholstery, this Amilcar CGS is in very good overall condition. It is presently fitted with an earlier-type engine from a CC/CS rated at 5 hp, produced from 1922–1925. According to previous registrations on file, it was first registered in Portugal in 1973. An electric fan has been fitted to the radiator, no doubt to preclude overheating in hot weather.
172 1939 Delahaye 135M Chapron Cabriolet 60139 * € 400,000 € 450,000 N/R €331,250 $365,369 -17% The special order for chassis number 60139 was placed by Tristão Guedes de Queiroz, Second Marquess of Foz, as a gift for his wife, Mariana Brandão de Melo Magalhães, on the happy occasion of the birth of their daughter in May 1939. When first delivered to Lisbon, the car was displayed for some days at the Delahaye dealership there. A promotional photo was taken, which is included in the accompanying history file, along with its Chapron build sheet and original correspondence that documents the costly specification the body was built to, as well as the many particular demands that were made, including the special Rouge Ponceau and Gris Irizé colour combination, torpille front fenders, and semi-integrated continental spare. The Queiroz family sold the car in the mid-1950s, and in 1971 it was purchased by Antonio Carvalho. By this time it had been repainted black and was in well-maintained driving condition. A frame-off restoration was commissioned in the 1980s, where it was returned to its original colour scheme. Carvalho sold the car to Michel Poncin in 1996, and it has resided in the Sáragga Collection for the last few years. Today this exquisite and rare Delahaye presents beautifully and will be a welcome entry in international concours events. It is a French 'grande routiére' in the classic manner that will be an elegant focal point in any collection, as well as on the show field.
173 1970 Alfa Romeo Giulia GT1300 Junior AR1232554 € 25,000 € 35,000 N/R €34,500 $38,054 Mid This particular example is from the last year of production of the famous 'Scalino' body variant, with a distinctive, slightly raised front bonnet. Fully restored some years ago and finished in stunning colours, it would surely be a thrill to drive and enjoy.
174 1972 Alpine A110 1300 262 € 60,000 € 80,000 N/R €195,500 $215,637 144% This example has been in Portugal for the last ten years and is presented in wonderful condition throughout, thanks to a previous restoration. It is offered in mild rally-prep specification, including three-point harnesses, additional Cibie headlamps, and larger tyres. It is ready to be driven and enjoyed, allowing its driver to live the experience of driving a true rally legend for the road.
175 2008 Aston Martin DB9 LM SCFAD01A48GA10621 € 70,000 € 90,000 N/R €103,500 $114,161 15% Celebrating the DBR9's class victory at the 2007 24 Hours of Le Mans, the Aston Martin DB9 LM featured numerous Le Mans–inspired features differentiating it from its siblings. These special DB9s all boasted the Touchtronic 2 transmission and Sports Package as standard, along with Sarthe Silver paintwork, 19″ alloy wheels, red brake calipers, and clear tail lights. Inside, the Le Mans circuit in red stitching appears on the centre armrest, along with red-painted facia and door trim. It is believed that fewer than 70 were constructed. The 20th car built, this example was delivered to Aston Martin's distributor in Porto in May of 2008. Its original service book shows regular maintenance at that same dealer, with the last service showing at 13,610 km in March of 2016. Regularly enjoyed by Mr Sáragga, this rare DB9 would be a welcome addition to any collection of Aston Martins or modern supercars.
176 2010 Porsche 911/997 GT3 RS WP0ZZZ99ZBS780073 € 150,000 € 180,000 N/R €174,800 $192,804 Mid Delivered new to its first owner through Porsche Zentrum Koblenz in May of 2010, this 997.2-generation GT3 RS is finished in Grey with Guards Red accents and a black interior. It sports numerous options including a red-painted roll cage, seat belts including racing harnesses, and lightweight carbon-fibre-backed bucket seats trimmed in Alcantara. Imported to Portugal in 2014, the car has remained there ever since. According to its accompanying service manual, the GT3 RS was last serviced at Centro Porsche Leira at 14,570 km in April of 2017, and it has travelled less than 500 km since. Heralded as amongst the best of the GT3 RS range of 911s, the 997.2-generation cars introduced a host of welcome changes to the model and have proven to be excellent on both the road and track, firmly establishing themselves as modern-day collectibles worthy of sitting alongside the likes of a 1973 911 Carrera RS 2.7 or a 964 generation Carrera RS, as this example has in the Sáragga Collection. Presented in wonderful condition throughout, this example is ready for whatever its next owner has in store.
177 1947 HRG Aerodynamic by Fox and Nicholl L/W98 * € 180,000 € 250,000 N/R €165,600 $182,657 -8% One such gentleman was Simon Knudsen Hansen, a 27-year-old ship chandler of Norwegian descent who imported L/W98 to Lisbon. Hansen set about competing in events throughout Portugal, particularly the 1948, 1949, and 1950 editions of Rallye Internacional a Lisboa, his best result being 5th overall and a class win in 1949. Further class victories were achieved at the 1949 Rali Nacional de Miramar, 1949 Rali de Viseu, and 1949 Quilómetro de Arranque de Esposende. Competing through 1951, Knudsen replaced the original 1.5-litre engine for a 2.5-litre Lea Francis engine. This more powerful engine helped the HRG to a class victory and an 8th overall finish at the Falperra International Hill Climb, near Braga. The car's final event was a hill climb at Gradil in 1951, where it finished 5th in Class. In 1989, the HRG was discovered by João Mendes de Almeida, who embarked on a full rebuild including sourcing a correct 1,500 cc engine. The quality of this restoration is such that after thirty years this HRG still presents very well, mainly requiring its next enthusiastic custodian to enjoy it on the open road. Highly eligible and a significant piece of Portuguese competition history, it is not known whether this rare HRG had left Portugal since 1947, which presents a wonderful opportunity for Portuguese and other collectors alike.
178 1967 Matra Djet V 10508 € 30,000 € 40,000 N/R €36,800 $40,590 Mid This Matra Djet V5 is one of the last produced, and it is offered here in a very attractive classic French Blue livery. Clube de Automόveis Clássicos da Madeira documents show that the car has been in Portugal since at least 2002, and it would be a thrilling addition to any collection.
179 1983 Sado 550 31-117 83 € 5,000 € 10,000 N/R €6,900 $7,611 Mid Of the roughly five hundred Sado 550s built, this example falls within the first series of production, characterized by its flat windscreen. This example presents brilliantly throughout, with its odometer showing just under 2,300 km, which is believed to be original. Popular when new yet seldom seen today, this Sado 550 would be a fun addition to any collection of microcars.
180 1928 Peugeot 172M Berline 195654 € 10,000 € 20,000 N/R €10,925 $12,050 Mid Supplied new by Chalas Frères of Clermont-Ferrand, in the Auvergne-Rhône-Alpes region, this tidy Peugeot 172M Berline is finished in gloss black, accented with crimson wings. The tan cloth upholstery is appropriate for a closed car; seating is cozy for four but not crowded.
181 1965 Jaguar S-Type 3.8 Saloon 1B774422DN € 20,000 € 25,000 N/R €36,800 $40,590 47% This S-Type boasts the desirable 3.8-Litre engine, along with a four-speed manual transmission, making for the perfect driver's S-Type. Furthermore, it is finished in the quintessential colour scheme of dark green over a sumptuous tan leather interior, perfect for a sporting yet stately British automobile. Updates were made throughout the car's production run, and those present on this car include a larger servo and an all-synchromesh four-speed manual gearbox, which were both incorporated into production in October of 1964. With the engine made famous in Jaguar's XK150 and E-Types but offering space for four passengers and their luggage, the S-Type 3.8-Litre Saloon offers the perfect mix of performance and practicality.
182 1946 Armstrong Siddeley 16 Hurricane DHC C161252 € 20,000 € 30,000 N/R €17,250 $19,027 -14% This Hurricane was supplied new to Armstrong Siddeley's distributor in Lisbon finished in Fawn with a Brown interior. Although the car's history is not known, at some point it was converted to RHD specifications. It has been selectively freshened in tan, with harmonising brown leather upholstery and matching carpet. Overall, it is a nice example of a seldom-seen British marque, sure to draw attention wherever it is seen.
183 1989 Porsche 911 Speedster WP0EB0911KS173612 € 130,000 € 180,000 N/R €140,300 $154,751 Mid Finished in Guards Red with Beige leather and beige carpets, this US-specification example has been driven less than 32,500 miles from new. According to the accompanying Carfax, the car was delivered new to Illinois before later moving to California in the mid 1990s, where it remained until 2017 prior to being exported to Portugal. Presented in fine original condition with gleaming paintwork and an immaculate interior, it is a testament to the care and attention bestowed on it by its previous owners.
184 2005 Porsche 911/996 Turbo S Cabriolet WP0CB29985S675336 * € 40,000 € 50,000 N/R €69,000 $76,107 38% This US-specification example was delivered new to Florida and boasts a variety of seldom-seen options, including the Tiptronic transmission, satellite navigation, and carbon-fibre trim on the steering wheel, dashboard, centre console, and sport seats. Passing through subsequent owners in California, New Mexico, and Pennsylvania, according to the accompanying Carfax report, the car was imported to Europe almost four years ago, and the odometer reading of under 74,800 km (46,478 miles) is genuine. Without a doubt the most exciting cabriolet of the 996 generation, this would be a thrilling car for both a 911 aficionado or first-time Porsche owner.
185 1966 Mercedes-Benz 600 Sedan by Chapron 100.012.12.000787 * € 300,000 € 400,000 N/R €342,500 $377,778 Mid Amongst the 2,677 Mercedes-Benz 600s built, and being the 293rd built in 1966, this example stands proud as being truly unique, reputedly laying claim to the distinction of the most expensive road car built in 1966. It was built for an eccentric Armenian oil magnate named Nubar Gulbenkian (son of Calouste Gulbenkian), who initially approached Mercedes-Benz about building his 600 with a full glass roof. When Mercedes-Benz did not approve his outlandish request, Gulbenkian instead ordered a standard 600 limousine through a French dealer under a false name, taking matters into his own hands. Upon delivery, it was sent to Parisian coachbuilder Henri Chapron for modifications including the aforementioned glass roof. So that its owner could look at the stars, the rear seat was made to fold into a double bed. Door panels are fitted with hand-held mirrors, and deflector frames of glass were designed with the sole purpose of regulating the flow of fresh air to create minimal turbulence. Special tobacco pipe holders are fitted, as well as a minibar between the seats. The owner kept tabs on his driver with both a speedometer and fuel gauge fitted to the rear compartment. And, atypical of 600s, there is no wood lining the interior; in its place, sumptuous leather throughout. This was a man obsessed with the details. Upon Gulbenkian's passing in 1972, he left the car in his will to the Portuguese gardener of his house in Cannes. After taking possession of the car, its new owner shipped it home to Portugal and left it in storage, and there it stayed for the next 30 years. Upon finally moving to its next custodian, the car allegedly needed only minimal servicing and a cleaning to bring it back to usable condition. Passing through the collection of José Mira, under whose ownership it was featured in a Petrolicious article, the car was only recently acquired by Mr Sáragga and remains in wonderful condition today. Every Mercedes-Benz 600 is a special car, but this example is undoubtedly more special than most and warrants serious consideration from any Mercedes-Benz aficionado.
186 1961 Messerschmitt KR201 Roadster 76534 € 25,000 € 35,000 N/R €29,900 $32,980 Mid First registered in Portugal in 1969, according to the old-style registration, this KR201 has been carefully stored in Mr Sáragga's pristine, climate-controlled garage. Beautifully presented, this bubble car is without a doubt one of the coolest and rarest minicars around.
187 1954 Sunbeam Alpine Mark I Roadster A3014190LRO € 30,000 € 40,000 N/R €64,400 $71,033 61% With such limited numbers remaining, this Sunbeam Alpine Mk1 is increasingly rare. In the spirit of the successful rally cars, this Alpine boasts a leather strap over its long bonnet and Halda timing gear in the cockpit. It is beautifully prepared and ready to take on the next stage of any number of rallies for which it is eligible.
188 1955 WD Denzel 1300 DK32 * € 380,000 € 450,000 N/R €314,375 $346,756 -17% Founded by engineer Wolfgang Denzel, WD Denzel's early cars used VW chassis. However, in 1952 the new 1300 Sport model was introduced, using a bespoke twin box-section chassis and lightweight aluminium body, but retaining VW running gear. It proved competitive against contemporary Porsche and VW race opposition, and remarkably one finished 12th overall in the 1954 Sebring 12 Hours—Denzel's first recorded international race! A chance meeting between Portuguese aristocrat Antonio Guedes Herédia and Wolfgang Denzel ultimately led to the establishment of Auto Portuguesa, the Lisbon-based Denzel importer. The first 1300 Sport was delivered to Auto Portuguesa in July 1953, and chassis DK32 arrived in 1954. Registered to Herédia himself, it was entered in a handful of races and rallies, its competition high point being 2nd overall and 1st in Class in the Rallye a San Pedro de Moel in August 1956. In early 1959 Herédia returned the car to the Denzel factory in Vienna for modification. The original body was replaced with a later style unit (as fitted to cars from 1957 onwards), whilst the original 1,500 cc engine was replaced with a 1,300 cc Super Sport unit, thereby benefitting from a small power increase. In addition, the car was fitted with an optional hardtop and an oil cooler to aid engine cooling. DK32 returned to Portugal in early 1960, although curiously Herédia appears to have only competed in one further race with it, at the Circuito de Vila do Conde in July 1960. Having qualified 10th in the GT race, he retired early on, this marking his (and the car's) final competitive event. Herédia retained the car until 1988, when it was purchased by Vasco da Silva e Sa, who in turn sold the car to Cypriano Flores in the early 1990s. Carlos Cruz purchased the car in original yet tired condition in 2012 and immediately commissioned renowned Lisboan classic car restorer Joao Teves Costa to carry out a full restoration. Upon completion, the car was shown at the prestigious 2014 Cascais Concours d'Elegance, and it is this condition in which the car is presented today. In short, this represents a rare opportunity to acquire an immaculate example of this highly unusual, charismatic, and historically significant small-capacity racing sports car.
189 1969 Porsche 911T 119 120 603 € 70,000 € 90,000 N/R €79,350 $87,523 Mid This well-optioned example appears to have benefitted from a comprehensive restoration, finished in its original Polo Red with fresh Black leatherette. It was first sold in the US, equipped with a five-speed transmission, 'Comfort Group' options package, tinted glass, Blaupunkt radio, white under-bumper fog lights, and Michelin tyres. It now wears 15-inch Fuchs alloy wheels. Metric instruments were fitted on its return to Europe. It also features stainless rocker trim, headrests, bumper guards, and floor mats.
190 1931 Pierce-Arrow Model B125 Roadster 2025418 € 140,000 € 180,000 N/R €158,125 $174,412 Mid This Model B125 Roadster bears all the iconic hallmarks of the marque: wing-mounted headlamps, triple-barrel taillamps, and archer radiator mascot. The 'autumn colour' paint scheme is reminiscent of that era when automakers were emerging from solid hues of black, blue, and grey. Dual side-mount spares allow for a rear-mounted trunk, while the dickie seat accommodates a further two passengers. The car is generally well presented and has benefitted from a full restoration, with tan leather upholstery and beige canvas hood. The engine compartment is very clean and is correctly detailed. The terms 'sporting' and 'Pierce-Arrow' are seldom used in the same sentence, but this car belies the apparent contradiction.
191 1991 Porsche 911/964 Turbo WP0ZZZ96ZMS471413 € 80,000 € 110,000 N/R €115,000 $126,845 5% This 964-generation Porsche 911 Turbo was first delivered in August 1991 via Hahn Sportwagen, in Fellbach, Germany. Finished in special-order Black Pearl over a black leather interior, the car was equipped with heated seats, limited-slip differential, and a sunroof. According to the accompanying service manual and a previous Portuguese registration, the 911 Turbo remained in Germany until late 1996 before being imported to Portugal, where it has remained ever since. The car's most recent service took place in March 2017 in Lisbon, and it has been driven just 600 km since, with total mileage showing under 126,000 km from new. Marketed as the fastest-accelerating production car when new in 1991, thirty years later the 911 Turbo is still a thrill to drive and enjoy in all regards, and this example won't disappoint.
192 1972 Porsche 911T 911 250 0449 € 50,000 € 70,000 N/R €79,350 $87,523 13% Delivered new to Portugal in October of 1971, it was finished in Aubergine (4040) over a black leather interior. Still retaining its original engine, the car was equipped with optional alloy wheels, Koni shocks, tinted glass all around, headrests, and a Blaupunkt multi-band radio. Presently, the attractive black bodywork is complemented by red leather upholstery. The 911 T gave terrific value for the price and is widely considered a performance bargain. This would be a wonderful car to drive and enjoy.
193 2017 Aston Martin V8 Vantage AMR SCFEKBDL7JGC21754 € 100,000 € 130,000 N/R €138,000 $152,214 6% In addition to its stunning colour scheme, this AMR boasts the desirable 'AMR Aero Kit', which boasts a front splitter with dive plains, side sills, and a fixed rear spoiler, and the optional automated sequential manual paddle-shift gearbox. Delivered new to its first owner in December 2017, Malcolm Sandford residing in Estoril, the AMR was acquired by Mr Sáragga approximately one year later—as such, the car remains in virtually as-new condition both inside and out. Last serviced by Aston Martin Portugal in Lisbon in November of 2018, it has been driven less than 100 km since. Ready to be driven and enjoyed, this stunning V8 Vantage AMR will surely excite its new owner on the road, track, or both!
194 1939 BMW 327 Coupe 73149 € 120,000 € 150,000 N/R €90,850 $100,208 -24% According to information provided by BMW Group Classic, chassis 73149 was delivered with a cabriolet body; however, at some point in the car's life an original coupé body was fitted. Documentation accompanying the car shows that it was imported to Portugal in 2008. Presently restored in a two-tone green colour scheme over a tan leather interior, this is a charming example of one of BMW's most celebrated pre-war automobiles.
195 1967 Porsche 911S 308048S € 150,000 € 180,000 N/R €157,550 $173,778 Mid According to its factory Kardex, chassis no. 308081S was completed 4 April 1967, leaving the factory-painted Silbermetall (96024) over Black leatherette with charcoal carpets. This car was ordered with numerous options, including a sunroof, tinted Catacolor glass all around, a Webasto gas heater, an outside thermometer with Celsius dashboard readout, a rear screen wiper, a Blaupunkt Frankfurt multi-band radio package that included a speaker and antenna, Dunlop tyres, and additional shoulder safety belts. Upon completion, it was shipped to Lisbon and thence to Luanda, Angola, and its first registered owner, Sr Jose M Ferriero Badello. The car has been resprayed Black, which is nicely set off by its 4.5-inch Fuchs alloy wheels. It is fitted with correct fog lamps. While the black leatherette interior and basket-weave dash trim show some wear commensurate with their age, this is a very usable early 911 S ready to be enjoyed.
196 1955 Jaguar XK140 Roadster A810868 € 80,000 € 100,000 N/R €106,375 $117,332 6% Differentiated from its C-Type-head-equipped brethren by the 'A' in its chassis number, this Jaguar XK 140 SE boasts the crankshaft dampener, wire wheels, dual exhaust, twin fog lamps, and windshield washers as delivered by the factory in the SE (or 'M' for North American specification) package. Presently, it sports an attractive blue-over-red colour scheme from an older restoration and is an ideal driver-quality car. Undoubtedly the most desirable body style for the XK 140, this is a charming Jaguar that has everything one could want in a British sports car—sophistication, performance, and timeless style.
197 1973 Porsche 911 Carrera RS 2.7 Touring 911 360 1463 * € 450,000 € 550,000 N/R €602,375 $664,420 10% Presented here is a beautifully restored, late third-series example of Porsche's 911 Carrera RS 2.7 Touring. Chassis number 911360463 was sold new in June of 1973 to António Bastos of Lisbon. It is one of just five delivered in special-order Signal Orange (1414) with a black leatherette interior. A Porsche Certificate of Authenticity notes that this M472 RS was factory-equipped with an electric sunroof, headrests, tinted glass, and a Blaupunkt stereo with an electric antenna. Sr Bastos sent his RS to Angola, at that time a Portuguese territory, but returned it to the mainland in 1975 still in his ownership. It then passed through a series of local owners whose names are listed in a detailed survey carried out in 2015 by Jürgen Barth and recorded in documentation accompanying the file. Importantly, with its fifth owner, Antόnio Joaquim Pόvoas Diegues of Porto, the car participated in the 1979 Rally Portugal Vinho do Porto, wearing race number 24. At the 20th anniversary of Estoril in 1992, this RS finished 1st in Group 4, driven by Antonio Sinóes do Paco, who owned it from 1992 to 1994. Based on accompanying documents, this RS underwent a full restoration circa 2012 and has been driven fewer than 3,000 km since. Shortly thereafter, it was featured in a book titled 50 Years of Porsche in Portugal, highlighting Porsche's history in Portugal through interesting Portuguese Porsches and their owners, and a copy of the book accompanies the car. Boasting a known ownership history from new, as well as its original engine and gearbox (rare for a Carrera RS 2.7), and one of only five touring models finished in Signal Orange, this is a fascinating example of what is perhaps Porsche's most iconic 911. It would be welcome in any collection and is ready to be enjoyed by its next custodian.
198 1960 Bentley S2 Continental Flying Spur BC129AR € 130,000 € 160,000 N/R €69,000 $76,107 -47% The Bentley S2 Continental Flying Spur offered here was completed by the factory in September of 1960 and built as a right-hand-drive example. It is noted as being delivered to the UK market and purchased new by H Stenhouse. At some point, the car's front end was revised to have a quad-headlight nose from the later S3 Continental. Bentley themselves converted some S2s to have S3-style noses in-house, although it is not known if this car's conversion was done by Bentley. Previous UK MoT's from the 1980s and 1990s accompany the car's history file, and the S2 has remained in Portugal for at least the past five years. More recently, the car has just received some cosmetic work, which included a repaint in its present dark blue. Still considered stately and attractive nearly six decades after leaving the factory, this Bentley S2 would impress wherever it goes.
199 1966 Porsche 912 353569 € 40,000 € 50,000 N/R €75,900 $83,718 52% Built in the summer of 1966, this Porsche 912 was originally earmarked for the Portuguese market and delivered new to its first owner in Lisbon. It was finished in black paint over a brown leather interior. Furthermore, the car was outfitted with the rare and desirable five-speed manual gearbox, a Blaupunkt Frankfurt radio with loudspeaker and antenna, and a sunroof, amongst other options. Today the car is finished in black paint with a beige interior and still retains its original engine. The odometer shows 2,660 km, presumably since the completion of the car's most recent restoration. Offered by Porsche as their entry-level alternative to the 911, although the 912 was fitted with the 356's 1.6-litre four-cylinder engine, its reduced weight still made the car a thrill to drive. With just over 30,000 examples produced between 1965 and 1968, it is a much rarer car when compared to the 911 and is a must-have for any Porsche enthusiast.
200 1947 Packard Eight Custom Super Clipper 2150-2736 € 30,000 € 40,000 N/R €18,400 $20,295 -38% A largely original car, it shows considerable patina throughout. The black paint polishes up well, and the brightwork is very presentable. The passenger compartment is upholstered in tan cloth, which shows little wear. Jump seats for two bring seating to seven overall. The division partition has crank-down glass. Black leather seating in the chauffeur's compartment appears original and very well patinated. The instrumentation is metric, indicating European delivery, the odometer showing slightly more than 67,000 km. A regal Packard from the immediate post-war era, this would garner attention in any collection of American classics on either side of the Atlantic.
201 1992 Porsche 911/964 Carrera RS WP0ZZZ96ZNS490994 € 200,000 € 250,000 N/R €241,250 $266,099 Mid Built for its native German market, this 911 Carrera RS was delivered new through Porsche Zentrum Wiesbaden in January of 1992, resplendent in its current and seldom-seen shade of Rubystone Red. There it would remain with its original owner until it was sold to the second owner, an Austrian Porsche collector in long pursuit of a totally original Carrera RS, in May of 2015 at 46,340 km. Over the course of the next three years, the car was driven only 800 kilometres, ensuring that its exceptional and highly original condition was retained. In 2018 the Carrera RS was acquired by Mr Sáragga, and since then the car has accumulated less than 200 km and is showing just 47,200 km from new. Its Rubystone Red paintwork still shines brightly, and the matching interior presents beautifully throughout, in accordance with its exceptionally low mileage. The spiritual successor to Porsche's iconic 1973 911 Carrera RS 2.7, the 964-generation Carrera RSs are truly exceptional cars to drive in every regard. Low-mileage, unmolested examples are becoming increasingly difficult to find, and as such, this example is one to be cherished.
202 1934 Singer Nine Sports 4 seat 61745 € 25,000 € 40,000 N/R €23,000 $25,369 -8% The Singer Nine proved a challenge for competition MGs, with its 972 cc overhead-cam four-cylinder engine and hydraulic braking standard from 1933, and1934 brought about elongated front fenders. Built in saloon, sports tourer, and two-seat sports-car form, the Nine courted a wide constituency. According to its British registration number, AYU 78, this Singer Nine Sports Four Seater was first registered in London in May 1934. Invoices in the history file show that the car remained in the UK from 1977–2006 before immigrating to Portugal in 2009, where it has remained ever since. Authentically restored in black with red upholstery, this would be a perfect first pre-war for the enthusiast looking to take friends and family along for the ride.
203 1937 Citroen Traction 11BL 363636 € 15,000 € 20,000 N/R €18,400 $20,295 Mid This car, the 11CV, was launched in 1935 as a larger-capacity and longer and wider version of the initial 7CV. In the coming years the model would benefit from numerous upgrades and mechanical improvements, including rack-and-pinion steering and a conventional boot lid, culminating in 1937 with the most desirable variant, the 11 BL. This attractive example of this significant pre-war car comes from long-term Portuguese ownership.
204 1933 Hudson Essex Terraplane Model K Convertible Coupe 369269 € 20,000 € 30,000 N/R €28,750 $31,711 Mid This convertible coupe was part of the Model K six-cylinder line. Accompanying documentation shows that this example was delivered new to Portugal and retains its original engine. Previously white, the yellow paint is nicely contrasted with black leather upholstery and matching canvas hood. The dickie seat and fold-out windscreen were standard. Terraplanes enjoyed a certain vogue through 1938, by which time the models had been fully integrated into the Hudson catalogue and the model name was discontinued. This is a very charming example of a well-loved automobile.
205 1972 Porsche 911E Targa 911 221 0856 € 70,000 € 100,000 N/R €75,900 $83,718 Mid While the early history of this 1972 model is unknown, its original engine has been replaced by another from a 1973 E and at some point was resprayed a pleasing light blue. It is equipped with a Blaupunkt radio and Fuchs light-alloy wheels. It is supplied with several repair invoices dating to 2014 and would be a charming addition to the garage of any Porsche enthusiast.
206 1947 Jaguar Mark VI Saloon 610845 € 40,000 € 50,000 N/R €23,000 $25,369 -42% According to its Jaguar Heritage Trust production record certificate, this right-hand-drive 3½-litre saloon was completed on 24 January 1947 and dispatched on 31 March to Madeira Supply Company, the distributor in Funchal, Madeira. Its first owner and early history were not recorded. Presently finished in red with a biscuit leather interior, its older restoration presents well. It is an excellent example of the Classic Era Jaguars.
207 1929 Packard 640 Custom Eight Club Sedan 174550 € 30,000 € 50,000 N/R €35,650 $39,322 Mid This Series 640 Custom Eight Club Sedan was delivered on 25 June 1929 by the Packard Motor Car Company of Boston. A high-quality restoration, it is painted black over green, with black wings, black mouldings, and a triple ivory pinstripe. The interior is finished in grey pinstripe cloth and is excellent in every way. The odometer shows fewer than 75,000 miles, and the engine bay is clean and correctly detailed. The five-passenger close-coupled body sits nicely between the axles on the 140.5-inch wheelbase, offering great comfort and leaving room for an exterior trunk and spare tyre at the rear. A pair of Trippe driving lights illuminate the way in front. Handsome is as handsome does, and Packard's motto, 'Ask the Man Who Owns One', would yield a resounding endorsement for this car.
208 1957 Bentley S1 Saloon B285EK € 40,000 € 60,000 N/R €39,100 $43,127 -2% According to its original build sheet, B285EK was specified in Black Pearl Valspar with a single deep red line, red hide with red piping, a fawn headcloth, and a maroon carpet. However, it appears that this was changed to Shell Grey over Black Pearl Valspar on the build sheet. Required by its first owner on 1 September 1957, this imposing car surely didn't disappoint. Now more than 60 years old, the car retains many original features, including the supplying dealer plate of W M Couper Ltd and what is very likely its original interior. This stunning S1 Saloon demands to be used and is far from ready for retirement.
209 1998 Porsche 911/993 Carrera 4 Cabriolet WP0ZZZ99ZWS330066 € 60,000 € 80,000 N/R €74,750 $82,449 Mid Delivered new through Porsche Centro Estoril in September of 1997, this Porsche 911 Carrera 4 Cabriolet is finished in Arctic Silver Metallic over a Black leather interior and matching soft top. Optional extras include a Becker CR-21 radio with cassette player and 18-inch hollow-spoke wheels. Its last service is recorded as being undertaken in December of 2015 at approximately 63,316 km with Porsche Centro Estoril, and the car has accumulated less than 1,500 km since. The car is accompanied by a set of owner's manuals, which includes a replacement service book. The 911 Carrera 4 Cabriolet offers the best of both worlds: the practicality and additional traction offered with four-wheel drive, and the open-top excitement of a convertible. Should you be in the market for an air-cooled 911 convertible to use on a regular basis, it is difficult to do much better.
210 1980 Maserati Quattroporte AM330/49*0184 € 20,000 € 30,000 N/R €16,100 $17,758 -20% According to information provided by Maserati Classiche, this Quattroporte III was built in October of 1979 and originally finished in Marrone Metalizzato over a Cuoio Naturale interior. Delivered new to Italy, an accompanying previous Portuguese registration shows that it was imported to Portugal by at least 1992. At some point its original ZF manual gearbox was replaced for an automatic, and the car was repainted black. Powered by Maserati's potent 4.9-litre V-8, which traces its origins back to the 450S sports prototype, it represents a rare opportunity to acquire the ultimate Maserati of the 1980s.
211 2007 Fiat Panda 4×4 ZFA16900001724076 € 5,000 € 10,000 N/R €8,050 $8,879 Mid The Panda Cross 4×4 was similar to the Climbing model, as it boasted a higher ground clearance and larger wheels. However, the 4×4 Cross also offered a lockable differential, as well as different side cladding. This example is finished in dark green with beige cladding and boasts a two-tone black-and-beige interior, as well as a five-speed manual gearbox. It is presented today having travelled 46,500 km from new and presents well throughout.
212 1971 Lotus 69 7169/28FF € 20,000 € 30,000 N/R €55,200 $60,886 84% Driven by accomplished Portuguese Lotus specialist Ernesto Neves under the Team Palma banner, this Lotus 69 competed extensively on the domestic circuit throughout 1972, with wins at Rampa da Pena, Monsanto Park, Vila do Conde, and Estoril. Intriguingly, the car was also sent to England to compete in the 1972 Formula Ford World Final at Brands Hatch, which was supporting the Non-World Championship F1/F5000 John Player Challenge Trophy race. After qualifying 18th, Neves finished an impressive 7th overall. After remaining in storage for some 30 years, 28FF was immaculately restored by Portuguese restoration specialists American Dream of Caldas da Rainha, near Lisbon. The car retains its original chassis and body and is fitted with a Kent engine with side-draft Weber carburetors. This would surely be a thrill to drive and enjoy on the track.
213 1967 Ford Mustang Coupe 7T01T213560 € 20,000 € 30,000 N/R €25,300 $27,906 Mid The Mustang Coupé was the most popular Mustang for 1967 with 356,271 produced. Born with an inline-six, under the hood of this silver example with black vinyl roof lies a modified Ford V-8 coupled to a four-speed manual transmission. Outside, it is fitted with the stylish Ford wire wheel covers adding to its sporty appearance. This is the epitome of American muscle.
214 1949 Cadillac 62 Convertible 496252237 € 40,000 € 60,000 N/R €52,900 $58,349 Mid Nicely restored in its original colour of Fiesta Ivory, this Cadillac convertible has a black canvas hood and tan leather upholstery, having originally been trimmed in green leather. Equipped with Hydra-Matic transmission, it was supplied new with push-button radio, automatic heater, reversing lamps, and full wheel discs. Other equipment includes a driver's-door spotlight. The car was ordered by the Cadillac distributor in Newark, New Jersey, for a dealer in Montclair, to whom it was shipped on 20 June 1949. With 8,000 built, the Series 62 convertible was second only to the four-door sedan in sales. They seldom appear today, so this car represents an uncommon opportunity.
215 2003 Ferrari 360 Spider 131136 € 70,000 € 90,000 N/R €77,050 $84,986 Mid This example was first delivered to Switzerland in 2003 and is finished in the traditional combination of Rosso Corsa over Nero. It is accompanied by its toolkit and manuals, and whilst it has covered 74,500 km, it has also been looked after throughout its life as evidenced by a healthily documented service history. A mid-engined, convertible, naturally aspirated Ferrari—the ultimate toy.
216 1963 Lancia Flaminia 2.8 3C Spider 826.134 1074 € 120,000 € 170,000 N/R €132,250 $145,872 Mid The car presented here, chassis number 826.134-1074, is finished in Argento Auteuil Metallic over red leather and is equipped with a period Becker Mexico AM/FM stereo. With triple Weber double-downdraft carburetors in 2.8 3C form, giving 150 bhp, the GT Convertible is a grand tourer built for covering long distances in comfort and style. Residing in Portugal since 2006, this would be an excellent choice for someone looking to enjoy the thrills of open-top motoring in quintessential Italian style.
217 1974 Porsche 911S 2.7 Targa 911 431 0601 € 70,000 € 90,000 N/R €71,300 $78,644 Mid The accompanying Certificate of Authenticity for this G-Series 1974 Porsche 911 S Targa indicates that it was originally delivered to Halifax, Nova Scotia, Canada, in January of 1974, factory-optioned with stabilizer bars, a folding Targa roof panel, a Phillips stereo cassette player, an engine compartment lamp, leather-wrapped sport steering wheel, tinted glass, and interval windshield wipers. Interestingly, it was originally painted Emerald Green Metallic and had a black interior with Shetland wool-twill seat inserts. While this 911 S Targa retains its original engine and five-speed manual transmission, its early history is unknown. It has been refinished an attractive Silver Metallic, and the interior has been retrimmed in black leather. Versatile, reliable, and brilliant to drive in every regard, this would make the perfect weekend or warm-weather driver for someone looking for their first Porsche.
218 1952 Mercedes-Benz 300 Sedan 186.011.02098/52 € 50,000 € 80,000 N/R €34,500 $38,054 -31% First introduced at the Frankfurt Auto Show in September 1951, the stately Type 300 was the first Mercedes-Benz model aimed squarely at the export market. Yet it remained a Mercedes-Benz which called for a good measure of traditionalism despite the abundance of chrome which grew greater with succeeding versions. It was intended as a large formal luxury saloon for rich businessmen and heads of state; it was even adopted by the federal German government as their official car during the 1950s. Pilot builds began in April 1951 with actual customer car production beginning in November of that year. The 300 remained in production until March 1954, when it was supplanted by the 300b variant. For the 1952 model year, 1,776 were produced—the second-highest annual number during the model's 11-year run. Wearing black over a sumptuous tan cloth interior, this is a quintessentially stately example.
219 1936 Auburn 654 Phaeton Sedan 654 7217H € 50,000 € 80,000 N/R Unknown Unknown N/A The very rare 1936 Model 654 offered here is an original Portuguese-delivery example, sold new by the Vacuum Oil Company, Auburn importers in Lisbon. Having received recent restoration work, it is finished in a charming period colour similar to the Auburn Cigarette Cream, with brown upholstery and a black fabric top. Much of the interior hardware and finishes appear original, including the dashboard with its metric gauges. Undoubtedly one of very few Auburns supplied to Portugal and of fewer still to remain there, this is a fascinating American antique and should be highly rewarding to own.
220 1959 Jaguar XK150 3.8 Coupe S836481BW € 60,000 € 70,000 N/R €55,200 $60,886 -8% In the case of the FHC, the improvements made for a wonderful grand tourer, as exciting to look at as it was to drive for extended periods. In 1959 Jaguar further enhanced the XK 150 by introducing the 3.8-litre engine, replacing the existing 3.4-litre, bringing total output to 220 horsepower. This 1959 XK 150 FHC epitomises 1950s British style, with its white exterior over handsome red leather interior and dashboard-mounted automatic transmission. Notably, these are the car's current and original colours, and it retains its original engine and transmission. The XK 150 was the last of the line for the XK cars, and every Jaguar enthusiast should own one.
221 1950 Bentley Mark VI Saloon B511FU € 20,000 € 30,000 N/R €25,300 $27,906 Mid First delivered in March of 1950, this Mark VI boasts its original saloon coachwork and was originally finished painted black, but now wears attractive, two-tone black-and-silver paintwork over a grey leather interior. Delivered new to its native England, its first owner was noted as being Arthur Croft of Crofts (Engineers) Ltd of Bradford. Mr Croft grew his family business into one of the largest manufacturers of power transmission equipment in the world. Three years after taking delivery, he was knighted for his accomplishments in business. Passing through an owner in the US before being exported to Portugal, its older restoration presents well throughout. Stately, luxurious, and beautifully appointed, these cars are some of Bentley's most well-regarded post-war automobiles, and it is easy to see why.
222 1952 Alvis TA21 DHC 24454 € 20,000 € 30,000 N/R €24,150 $26,637 Mid According to the Alvis Heritage Database, this TA21 Drophead was dispatched to its first owner on 7 January 1952. While its early history is not known in detail, it is believed that this TA21 Drophead had just three owners between 1968 and 1993. At some point in its life, the original engine was replaced with one from a later TC21/100 model. In excellent mechanical and cosmetic order, this TA21 Drophead is an appealing slice of English motoring history.
223 1962 Mercedes-Benz 300D 189.010.10.003064 € 50,000 € 80,000 N/R €46,000 $50,738 -8% Overall production ceased in March 1962, making it the last of the separate chassis Mercedes-Benzes to be built. In total, just 3,077 300 d's were built from 1957 to 1962, including just 45 in 1962. Photocopies of its original Portuguese registration show that this car was delivered new to Portugal in 1962 and still retains its original engine. Finished in black over a grey interior, this 300 d is both charming and stately.
224 1938 Talbot 3 Litre 8577 € 20,000 € 30,000 N/R €27,600 $30,443 Mid Only 12 tourer-bodied examples were ever completed, and only four are known to survive today. Chassis 8577 was bodied as a tourer by well-renowned coachbuilders Whittingham & Mitchel of Putney and delivered new to Rootes Export Division on 29 July 1938, indicating that it is possible that the car was delivered new to Portugal. Today this car is a rare survivor of immediate pre-war British car production and is eminently usable today, thanks to the quality of the original design.
225 1933 Morris Minor 2 seater 31073 € 10,000 € 15,000 N/R €12,650 $13,953 Mid It is thought that more than 86,000 Morris Minors were built between 1928 and 1934, and the car offered here is among the rarest of these petite cars, the two-seaters, which accounted for just 10% of those delivered. Offered with extensive original paperwork, this two-seater is presented in excellent condition. Accompanying documentation indicates that the car was delivered to Portugal new and has remained there for its entire life. Perhaps unsurprisingly for a car of its age, its engine has been replaced with one of the correct type and benefits from a very clean engine bay, with its excellent overall presentation belying its advanced years. Full of character and with charm to spare, this Morris Minor two-seater would mark an excellent entry point to the collector car hobby.
226 1972 Mercedes-Benz 450SL 107.044.12.004335 € 20,000 € 30,000 N/R €42,700 $47,098 42% Finished in Dark Olive over a green Tex interior, this example comes complete with the factory hardtop and has resided in Portugal since 2008. It features an automatic transmission, Vivi AM-FM cassette radio, and Mercedes-Benz signature factory alloy wheels. Having finally attained collectible status in the market, an R107 450 SL in such a unique colour scheme is a truly rare find.
227 1925 Hotchkiss AM Tourer 8900 € 20,000 € 25,000 N/R €18,400 $20,295 -8% This Hotchkiss AM model five-passenger tourer has previously undergone a full restoration, though not to concours standards. It presents well in cream body over black wings. The upholstery is done in black pleated leather. The hood is black canvas and appears to have been recovered as part of the restoration. The crossed cannon barrels on the car's badge bespeak its heritage, but it's the Bugatti flavour of the horseshoe Moreux radiator that makes it truly endearing.
All information is copyright Auto Auctions Monthly except images which are copyright of Artcurial, Bonhams, Gooding & co., Mecum, RM/ Sothebys, Russo & Steele and Worldwide Auctioneers. All figures are US$ and gross unless specifically stated. All figures are accurate in the home currency for the sale, any figures in other currencies are calculated based on the exchange rate for the date of sale accessed from FxTop.com. Percentages as given are calculated as the % below low estimate or above estimate as noted. All information given for recreational use only and cannot be personally guaranteed for accuracy by the author.