VILLA ERBA, CERNOBBIO (COMO), ITALY
18:00, May 25th 2019
https://rmsothebys.com/en/auctions/ve19
RM/ Sotheby's first expansion saw them partner with Ferrari Classiche to offer three sales at Maranello in the late 2000s before Classiche demands saw the sale fold. Where the Maranello sales were single marque, always a hard row to hoe, their replacement would widen its appeal and to suit, RM decided to host sales in conjunction with the biennial Monaco Historic GP and in alternate years in conjunction with the Villa d'Este concours. The first two of these sales were absolute blockbusters and the follow up sales weren't bad either although further sales have been marred by a lack of true marquee consignments and some rather dull lots.
Date – Sold/offered/% – Gross (US$) – Top sale (US$)
2011 23/32 (72%) $32,126,602 $4,755,408 1955 Ferrari 375MM
2013 32/40 (80%) $35,519,120 $12,812,000 1953 Ferrari 340/375MM
2015 30/36 (83%) $28,296,722 $7,502,208 1952 Ferrari 212 Export
2017 28/52 (54%) $28,718,700 $3,761,856 1937 Talbot-Lago T150C
2019 30/54 (55%) $21,955,690 $4,158,767 1954 Ferrari 500 Mondial
RM have managed to obtain consignment of three fine 1950s sports racers to headline their 2019 Villa Erba sale, the first a 1954 Ferrari 500 Mondial at €4.25 – 4.75 mil. ($4.76 – 5.32 mil.). The 2 litre category was extremely popular throughout Europe and especially in Italy where Ferrari was one of many producers of suitable cars and the 500 Mondial was there second 2 litre after the 166MM/53 and merged the 500 F2 engine and the 166MM/53 chassis. This particular example was the 12th of the 13 Series I cars with Pininfarina coachwork and was shipped to the USA with a 735 engine fitted for Tony Parravano. Parravano came from nowhere to own and run dozens of Ferraris and Maseratis and was given a quasi Mafia reputation before disappearing in 1960. After a brief racing career, this example was sold to Mexico and had only ever had three owners before it was sold at RM Monterey in '17 for $3.85 million, Classiche certified but not restored, the market hasn't moved thus making that figure relevant still. Indeed all 500 Mondial seem to be $4 – 5 million regardless of the usual variations in quality, history and provenance, what is interesting is that the vendor is asking $4.76 – 5.32 million which I think is roughly a million to high and RM will have to work really hard to get this away.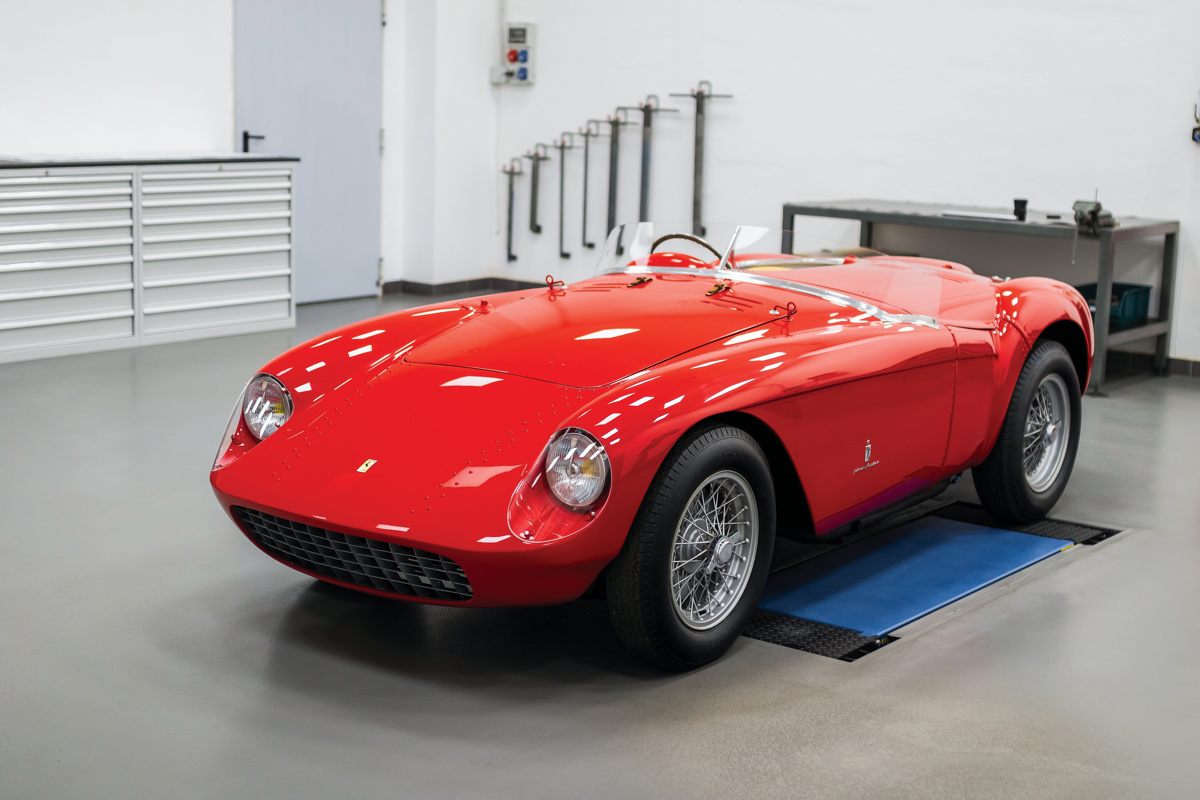 The second 1950s classic is a 1957 Porsche 550A, estimated at €3.4 – 3.8 mil. ($3.8 – 4.25 mil.). Porsche built the original 550, in RS form, with a very basic 356 derived platform and had immense success from 1953 before launching a 1954 update and then in 1956 launched the 550A which was improved yet further. This example was sold to Preben Andersen in Denmark where it was raced with success before it was sold to an English expat in Kenya who raced the car before it passed through various African ownerships and was raced in various exotic locales. Eventually rescued by an Italian collector in 1978, the 550A would pass to France in 2011 and be restored to factory correct standards. 550s range in value from the low 3s to low 5s depending on provenance and race history and this example might have excellent provenance but really has nothing in the way of race history. That said its still a 550A, still going to be invited anywhere and both market priced and good buying.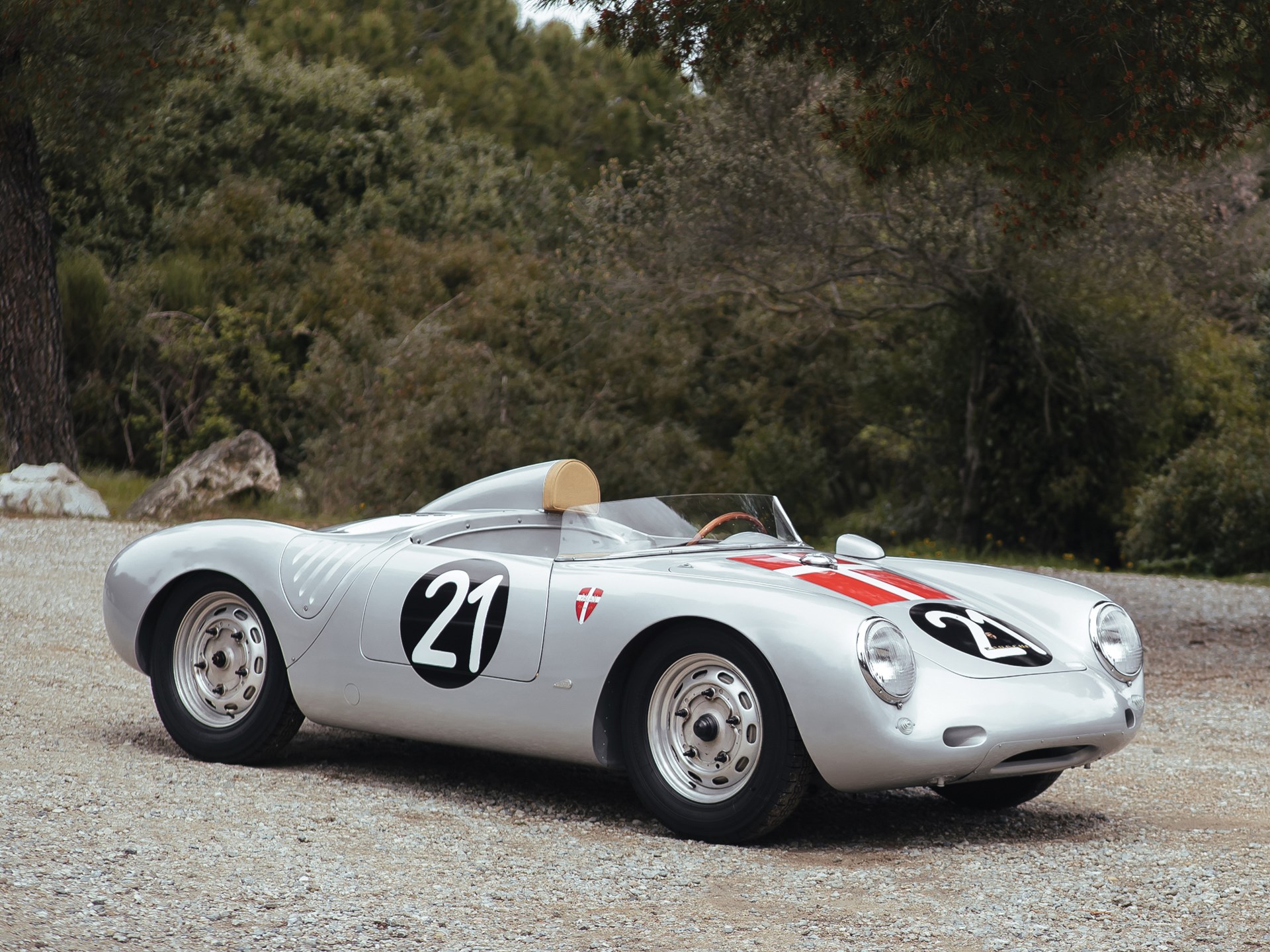 The third of these fine cars is one of the 20 1955 Maserati A6G/54 Zagato Berlinetta, estimated at €3 – 3.5 mil. ($3.36 – 3.92 mil.). Maserati had already produced several series of road going GT and racing A6Gs when they launched the A6G/54 or A6G/2000 that bridged both camps to offer a road racer, ideal for the Mille Miglia or really anywhere there was a 2 litre race category. This particular example was the 1st Zagato Coupe and is believed to have been used by Maserati for testing, through 1955 before it was used by Buffa/ Munaron in the Rallye des Sestriere before Moss/ Jenks used it as their Mille Miglia test car and indeed Bellini/ Carosio raced it in the actual MM and they finished 117th. Like most Italian cars this A6G/2000 passed to the USA in 1960s and stayed there until the 1980s when it was restored by Trevor Stokes with mostly new bodywork. Recently refreshed this is a very good but not great Zagato Coupe and the pricing reflects that, fitting somewhere in the bottom of the $3.5 – 5 million price guide for this model. It will never have its original body again but then it is still the same as any other Zagato Coupe so maybe it doesn't matter, will be interesting to watch.
Pre war highlights include:
1924 Isotta – Fraschini Tipo 8A Sala Landaulette – Est. €400 – 550k ($448 – 616k), a unique car with extraordinary provenance but the low estimate is enough, let alone the high.
1931 Bugatti Type 50 Cabriolet – Est. €1.4 – 1.8 mil ($1.57 – 2.02 mil.), a very rare Bugatti with factory coachwork designed by Jean Bugatti, Pebble Beach class winning restoration and 1 of just 2 survivors with this coachwork. Slightly above market for the type.
1931 Aston Martin 1.5 Litre International LM5 €1 – 1.4 mil. ($1.12 – 1.57 mil.), 1 of the handful of cars built by Bertelli for the works race team in 1931, raced at Brooklands, Le Mans and the RAC Tourist Trophy where it won its class. Aston Martins third ownership change saw Prideaux-Brune inject capital and he purchased this car and it was raced at Brooklands before the works fitted a 2/4 seat body. After 50 years with a single owner, this Aston remains one of the ultimate pre war examples and despite being underpowered is absolutely worth the estimate.
1933 Hispano-Suiza T56 Bis Fiol Berline – Est. €390 – 450k ($437 – 504k), The T56 was one of the last Hispano's and although not the world leader the H6 was, still quite something. Fitted with rather stylish Saloon coachwork, this car is presence personified. Despite being absolutely adorable, this is expensive for a T56.
1936 Delahaye 135S – Est. €1 – 1.3 mil. ($1.12 – 1.456 mil.), long before the Figoni 135s there was the Competition Court which was a pure racing car designed for the then de rigeur French GP series which was actually run for sportscars as the German Silver Arrows were unbeatable. This example was one of the Lucy Schell team cars and was widely raced before passing to Joseph Paul who had it rebodied with aerodynamic coachwork by Chappes. A long term owner had the car rebodied by Hebmuller in 1952 and it eventually bounced around Europe until the 1990s when it was restored with new coachwork to its 1939 form. While certainly a little hurt by its various travails, this is still a Delahaye 135 Competition Court with a proper race history and highly usable in both concours and race meets. Other examples with similar histories have hit the million and I think this is market correct at the low estimate.
Mid century highlights include:
1948 Delahaye 135M Hebmueller Coupe – Est. €250 – 350k ($280 – 392k), most postwar 135s are not particularly desirable but this example was rebodied in very sharp style in the late 1940s. Fitted to a non matching but proper 135M chassis, this car would need some leap of faith to believe that it will be acceptable at major concours where it would star. With the needs noted this seems market priced, if genuine and original it would be worth twice this.
1952 Lancia Aurelia B52 Coupe by Vignale – Est. €325 – 375k ($364 – 420k), one of two Aurelia's with beautiful Vignale bodywork. Rare and very modern for the period, now restored to perfection and market priced.
1955 Fiat 8V Zagato Coupe – Est. €1.6 – 1.8 mil. ($1.79 – 2.01 mil.), one of approx. 20 Zagato Coupes built to this design, Italian history through the 1980s when it passed to a very long term owner and only in the last few years did it change hands and was restored with its original engine. Ideal for every concours and race event and quite beautiful but quite expensive for the type, probably value at $1.25 – 1.5 mil.
1955 Pegaso Z-102 Touring Berlinetta – Est. €550 – 700k ($616 – 784k), a very advanced Ricart design made in tiny quantities, gorgeous Touring coachwork in great colours. Restored post 2007, market priced for the type.
1958 Riva Tritone Via €350 – 450k ($392 – 504k), one of a pair of Riva's built for a relative of Prince Rainier of Monaco and soon gifted to the Prince and used by him and his wife Princess Grace. Restored in recent years, this Riva is collectible in the extreme and for someone who wants old school glamour there can't be anything better than this on Lake Como or the Cote d'Azur. Expensive but find another.
1961 Maserati 3500GT Spider – Est. €625 – 700k ($700 – 784k), originally delivered in Oro Kelso (Metallic Gold) and well cared for before a full restoration in '00. A fine example, these were nearing 1 million just a couple of years ago but have settled to where this is the going rate for a great car, just needs examining to ensure the condition is actually as claimed.
1963 Mercedes-Benz 300SL Roadster – Est. €1.4 – 1.6 mil. ($1.57 – 1.79 mil.), highly desirable with disc brakes and alloy engine. Otherwise just another Roadster and this is market correct all day long.
1965 Aston Martin DB5 Short Chassis Volante – Est. €1.3 – 1.5 mil. ($1.456 – 1.68 mil.), 1 of just 30 examples of these cars which bridged the DB5 and DB6, making it the rarest of the DB4/5/6 other than the Zagato, restored in the late 1990s to a very high standard and still said to be in beautiful condition. Market correct at the low estimate.
1967 Ferrari 330GTC Zagato – Est. €425 – 475k ($476 – 532k), another Chinetti special, built on a crashed 330GTC chassis in 1972, a very unusual car, the value will be entirely dependant on whether one finds the coachwork attractive or not. Personally I prefer the standard 330GTC.
1973 Porsche 911 Carrera RS 2.7 Touring – Est. €475 – 525k ($532 – 588k), a standard Touring spec. 2.7 RS, part restored in the early '00s and after a sale to the UK restored at very high expense. Said to be sublime, this is great buying for what is claimed to be a condition 1 example.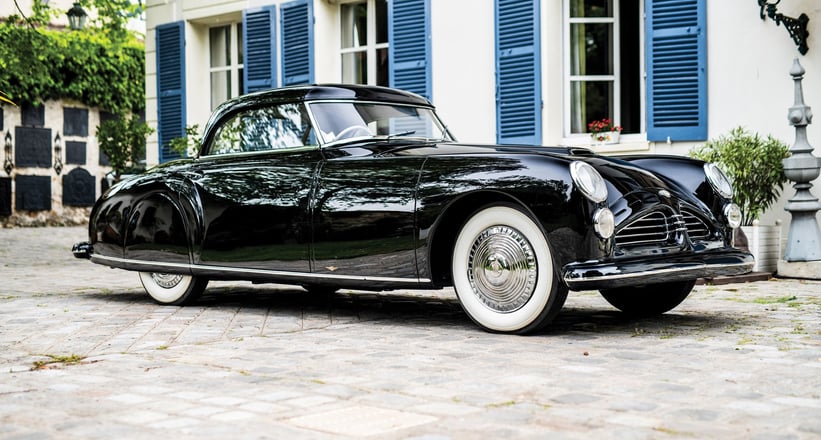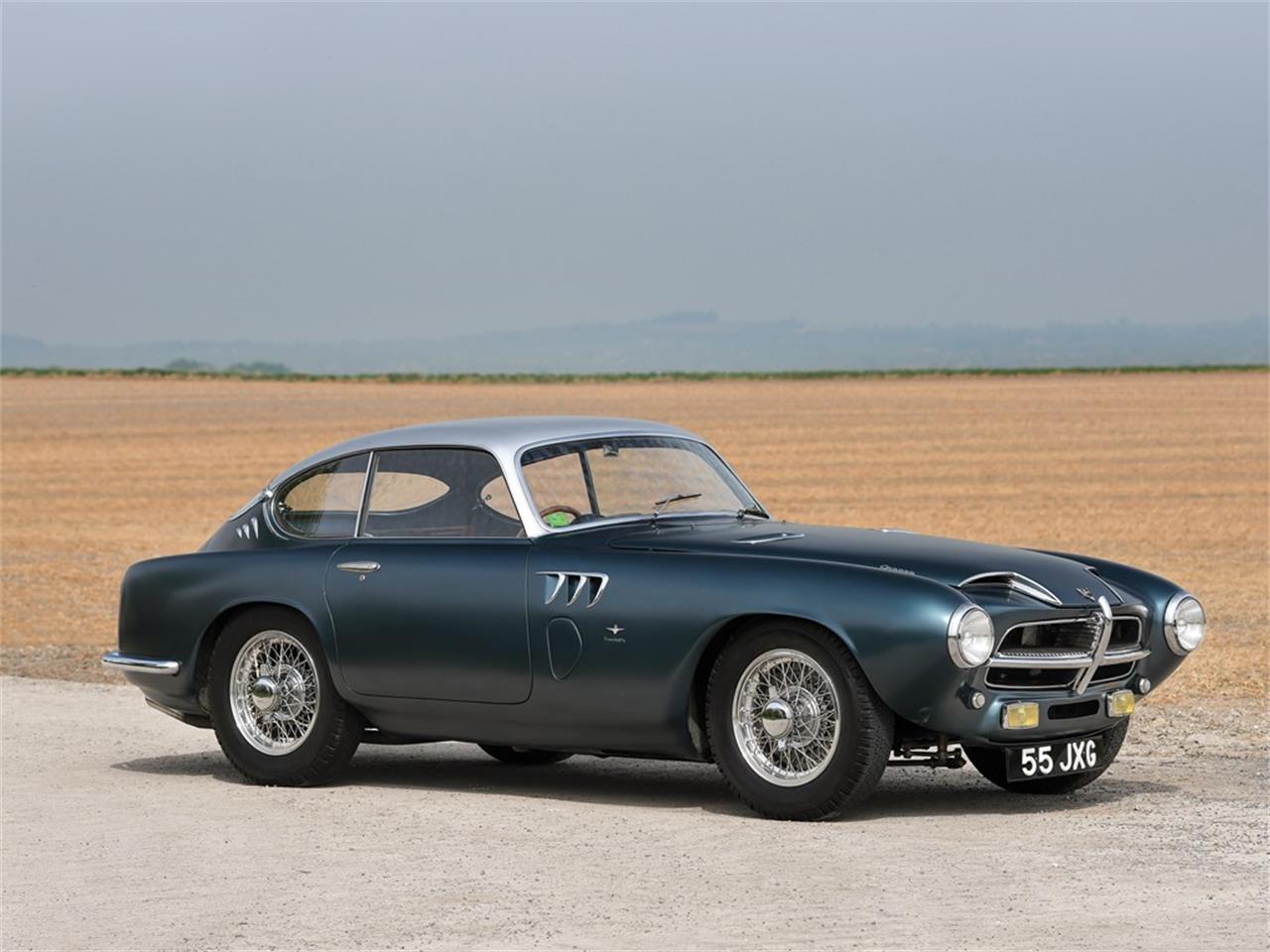 Modern classic highlights include:
2009 McLaren SLR McLaren 'Stirling Moss' – Est. €1.85 – 2.2 mil. ($2.07 – 2.46 mil.), like new and very well maintained. Standard SLRs are sub $500k cars but for whatever reason this is market correct, while it might be rare, its still a whopping amount for what isn't that special.
2012 Aston Martin V12 Zagato #1 – Est. €650 – 700k ($728 – 784k), 1 of just 65 Zagato Coupes built in the early '10s. Again like new and much rarer than the current Zagato, of which roughly 200 will be made, market priced.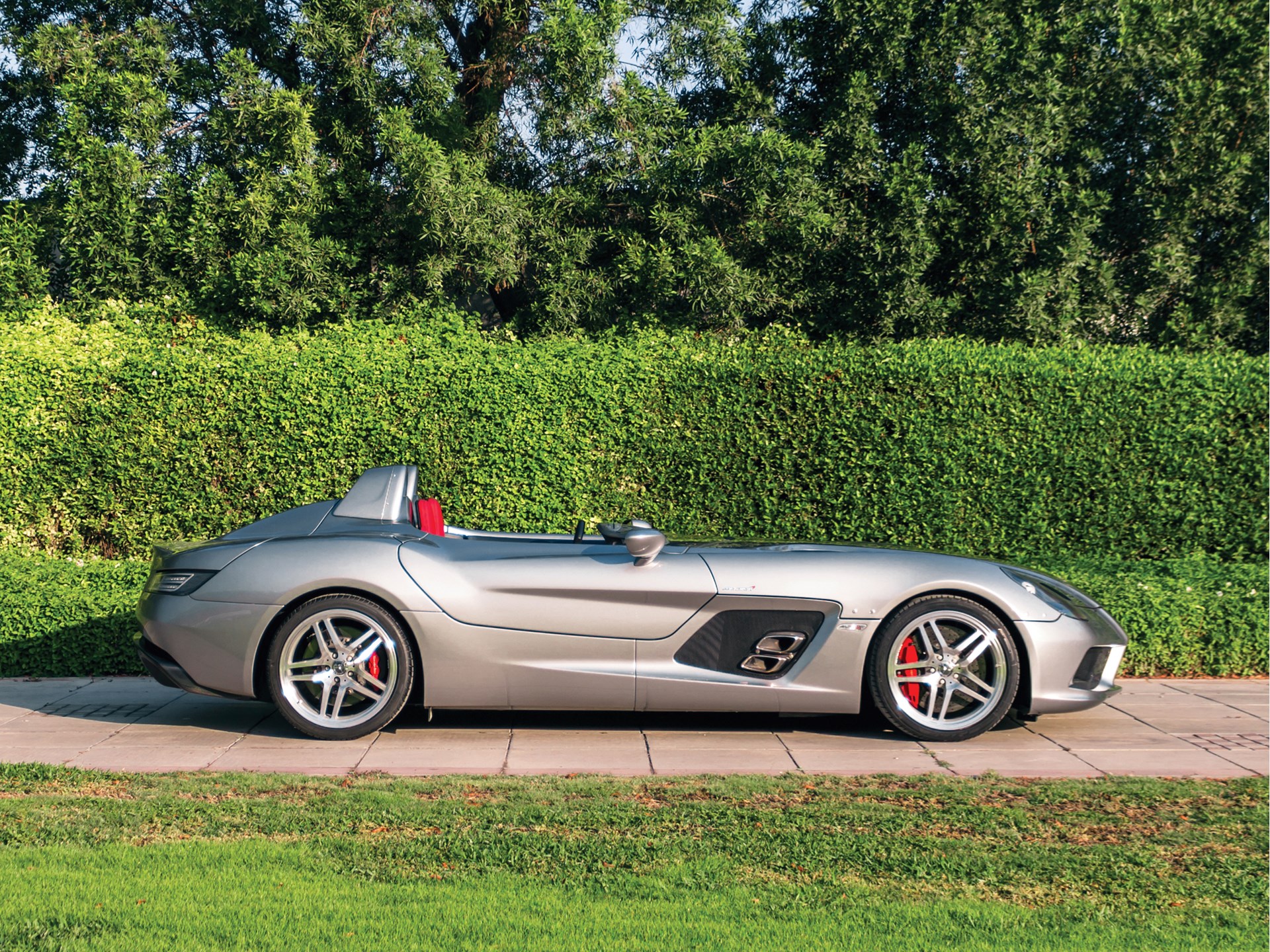 RM have managed to secure an excellent selection of collectors cars with a high chance of selling although that is essentially the easy work, the hard job being working deals between vendors and buyers. If anyone can do it, its RM and this sale will be one to watch.
Results
RMs return to Villa Erba was really a case of two steps forward and two steps back with some excellent results and plenty that were just meh. The 1954 Ferrari 500 Mondial lead the way with a $4.159 million result as part of a $21.956 million total gross which was some way below 2017s $28.7 million turnover although the sell-through rate remained a stubborn 55%, pretty much equal to 2017s 54%.
The Mondial may have been the top seller but the price was actually 14% below its low estimate, the actually well sold lots were lead by the 1965 Aston Martin DB5 Volante at €1.805 mil ($2.019 mil.) (17% over estimate) and the 2010 Porsche 911/997 Sport Classic at €320k ($358k) (+16%). Mid estimate sellers were the 2016 Ferrari F12tdf at €792k ($887k), 1931 Bugatti Type 50 Cabriolet at €1.411 mil. ($1.579 mil.) and 1955 Fiat 8V Zagato Coupe at € 1.771 mil. ($1.981 mil.)
A few cars were tough sells, notably the 2019 Aston Martin Vanquish Zagato Shooting Brake at €511k ($572k) (-21%) although this was the first of these sold in a good long while, 1958 Riva Tritone Via at €330k ($369k) (-6%) and 1957 Porsche 550A at €3.38 mil. ($3.78 mil.) (-1%). Finally and most topically there were multiple no sales lead by the 1955 Maserati A6G/54 at a reported high bid of €2.78 million, 2009 McLaren SLR McLaren 'Stirling Moss' at €1.5mil., 1963 Mercedes-Benz 300SL Roadster at €1.28 mil., 2015 McLaren P1 at €1.3 mil. and 1931 Aston Martin 1.5 Litre at €850k, many of these bids being close enough to question just how genuine they were.
This was not the blockbuster of previous years and the sale was often a little hard going but it remained steady with a decent result and in the current climate must have satisfied RM/ Sotheby's. Roll on 2021.
Key – Lot #/ Year/ Make/ Model/ Chassis #/ Estimate (US$) low – high/ Estimate (EURO) low – high/ N/R = no reserve/ description
110 1957 Liuzzi Lido Runabout "Sois Sage III" FLZCR941F957 €40,000 €60,000 N/R $44,800 $67,200 The "Sois Sage II", one of only five known surviving Lidos, was originally owned and raced by successful motorboat racer Roger Brunet. These boats were originally fitted with BPM engines which, depending on specification, offered between 125 and 250 bhp. Even in a relatively pedestrian specification, Liuzzi's were capable of speeds nearing 100 km/h. Bearing his famous #11, Roger won the Paris 6 Hours, held on the Seine itself, which led to clinching the 1957 Class II European Championship. Following its retirement from competition, the boat was used as a recreation water-ski boat and removed from the water. It was later discovered in a barn in 1975. Treated to a through restoration, its original BPM motor was replaced with a 289-cu. in. Chrysler V-8 said to produce 260 bhp. Purchased by the consignor in 2006, a restoration was commissioned with Rejuvenation Woodworks in Florida and the work was completed in 2010. The boat is accompanied by a trailer as well as a history file including photos of the restoration and a frame photo of Sois Sage II winning the Paris 6 Hours. Beautifully preserved and seldom used since, this is a spectacular boat with fascinating history.
111 1958 Cadillac Eldorado Biarritz 58E017174 €125,000 €160,000 N/R $140,000 $179,200 This car was purchased by the consignor from Jerome Tain of Tarzana, California, in 1982. During Tain's ownership, the car remained in storage in California for 20 years. A copy of Tain's 1982 California registration is included. Upon purchase by the consignor, it was imported to Germany and has been driven just 5,500 km since that time. While in his possession, the consignor rebuilt the brakes and restored the electric motor for the convertible top Presently finished in Black over red leather, Cadillac factory build records show that this Biarritz was built on 26 November 1957, finished in Gleneagles Green over Green Cape Buffalo leather and was equipped with the optional Autronic Eye, E-Z-Eye Glass in addition to the all the standard Cadillac features – power steering, brakes, windows, seat and top; radio with rear seat speaker; leather upholstery; and Sabre wheels. Seldom seen in Europe, a 1958 Eldorado Biarritz is perhaps the perfect car for the enthusiast looking to indulge in 1950s Americana.
112 1980 Renault 5 Turbo VF1822000B0000564 €110,000 €130,000 N/R $123,200 $145,600 This fantastic example is note-worthy for being a series 1 example, of which fewer than 600 were produced. It boasts a fascinating ownership history, having remained in the hands of one French family for a majority of its life. Specified in beautiful Blue Olympe with its suitably eye-catching art-deco matching interior (unique to series 1 cars), it presents in fine original condition. As offered by the consignor, the car is believed to be have only three caretakers since new. It is accompanied by a copy of its original French title, complete toolkit and original radio. This may well be one of the finest series 1 cars in existence and any collector with a penchant for French cars, rally cars or extremely fun toys ought to give it serious consideration.
114 2018 Alfa Romeo Mole Costruzione Artigianale 001 ZAR9600000M090943 €150,000 €200,000 $168,000 $224,000 Introduced to the public at the Salone Parco del Valentino in 2018 and at the Geneva International Motor Show in 2019, the Mole Costruzione Artigianale 001 quickly gained worldwide acclaim for its stunning looks. With the Alfa Romeo 4C belonging to the past, the Mole Costruzione Artigianale 001 would sit proudly amongst any collection of Alfa Romeos or coachbuilt Italian automobiles.
115 1965 ASA 1000GT Coupe 01126 €125,000 €175,000 $140,000 $196,000 This ASA 1000 GT was delivered new to Germany and has enjoyed just four owners from new. It has been restored to concours condition from 2008 to 2014 to specialists in Lugano, Switzerland, for a cost totalling CHF 112,400. Chassis no. 00126 has been subjected to some modifications such as an oil cooler, long-range auxiliary lighting, a Tripmaster and a flexible map light in the cabin. It comes with its three keys and the official plaque which commemorates the ASA's team participation at the 1965 Milan-San Remo. The current owner has driven the ASA alongside his 250-series Ferrari and comments that 'the ASA is a proper little rocket compared to my Ferrari. Although horsepower is 40% of the V-12 and the weight of the car represents about 60%, it feels quite light and sporty, helped by its short wheelbase, very direct steering and the surefooted feel of the amazing chassis. The engine's character is completely different from the V-12: make sure to keep revs well above 3,000 rpm (after properly warming-up), and you're in for an amazing treat!' Furthermore, the interior is brilliantly designed and surprisingly roomy, with a wood-rimmed wheel and a gorgeous dashboard lined with an array of green-lit Jaeger instruments. The harmony of the profile compares favourably with contemporary Bertone cars, such as the Iso Grifo. As one of only 90 1000 GTs built, this immaculate example is a proper Italian sports car and one of the first examples of Giugiaro's automotive design. The car has been maintained meticulously in the Netherlands and comes complete with all documentation and invoices, plus an Italian book dedicated to this very special 'Ferrarina'.
119 1959 Fiat Abarth 750GT Coupe 100556881 €100,000 €120,000 $112,000 $134,400 This desirable 1959 example is fitted with the rare and desirable Mille Miglia engine, which was equipped from the factory with a lightweight crankshaft. With a known history since 1977, this Abarth is believed to have raced in period in the U.S. when new. According to the accompanying U.S. title that comes with it, the first known owner is Mr Huges Vincent of New York, who later sold the car to Alan Grossman of Willits, California, who kept the car until 2014, when he sold it to a collector from the Netherlands. Acquired by the consignor in 2015, noted Italian Abarth connoisseur Luciano Bertolero, a full nut-and-bolt restoration using only original parts was undertaken with select specialists in Turin. It is hereby presented in concours-ready condition and comes with its history file, including the aforementioned U.S. title, restoration photos, as well as an Abarth Classiche Certificate of Authenticity. This is truly an exciting opportunity to acquire a piece of Zagato history during the marque's 100 anniversary! 120 2019 Aston Martin Vanquish Zagato Shooting Brake SCFNMCUZXKGJ54490 €650,000 €850,000 N/R $728,000 $952,000 Red and Black. Coming from this exclusive edition, the model is being offered as one of the first examples. Developed in the "Q" department for special vehicles, the Vanquish Shooting Brake has continued the collaboration between Aston Martin and the Italian coachbuilder that began in 1960 with the DB4 GT Zagato, and revived with David's Brown's tradition of building Shooting Brakes. In commissioning Radford to modify his personal DB5 to a brake to accommodate his guns, dogs and luggage, the British industrialist created an icon of luxury automobiles. Aston Martin entrapped Zagato with the production of some exceptional 325 Vanquish bodies. This was divided into 28 Speedsters, 99 coupes, 99 flying cabriolets and 99 brakes. The last in the series, The Shooting Brake is certainly the most original and the most keenly anticipated. Highly elegant, its profile is a eulogy to the Grand Tourer, its design is characteristic of Zagato, all curves and broken lines. Presented in Lava Red, a color accentuating the spectacular body shape, this Vanquish Shooting Brake is also brimming with technology. It has a chassis made of aluminum, carbon fiber and magnesium. The V 12 engine, with close to 600 bhp, allows thundering acceleration with 1 to 100 in 3.5 speed and over 310 km / h. Its sporting spec includes 8-speed transmission, carbon ceramic disc brakes, 19-inch wheels with high performance Pirelli P-Zero tires, and carbon fiber roof.Ultra sporty, for example with a luxurious leather interior, in Obsidian Black, with Herringbone carbon trim, With this last Vanquish Zagato Shooting Brake, Aston Martin has produced the ultimate expression of an exceptional supercar. Our example is undoubtedly the only one on the market and available immediately, an exclusive opportunity not to be missed. This lot is sold VAT excluded. The United States of America, providing it holds a VAT, providing it holds a VAT, and it can be transported to its country of residence. The supplier will be reimbursed to any buyer of the EU, providing he can give evidence of this exportation, such as exporting papers. RM Villa Erba '18 not sold 850k+ EURO 121 1966 Lancia Flaminia 2.8 Litre 3C Coupe 826.232 002028 €230,000 €280,000 N/R $257,600 $313,600 1 of 150, restored '08-'10 122 1987 Aston Martin V8 Vantage Zagato SCFCV81Z0HTL20053 €300,000 €375,000 $336,000 $420,000 Equipped with Aston Martin' 5.3-litre 'V580X' Vantage V-8 engine, chassis number 20053 shows off Zagato's clever design – stripping back the weighty bulk of the standard V8 Vantage, the coachbuilder still managed to maintain the model's signature macho look. By shortening the chassis, removing two seats, gutting unnecessary trim and gadgets, and most importantly, crafting the body out of aluminum, this Zagato is 10 percent lighter than its Vantage inspiration. One of 14 left-hand drive examples fitted with a manual transmission and one of only six coupés finished in subtle Javelin Grey, this example underwent a recent recommissioning in November 2018 to ensure that it runs smoothly. Having been detailed prior to sale, the V8 Vantage Zagato looks as stunning as it did when it left the factory. One of Aston Martin's greatest driving cars, this V8 Vantage Zagato is perfect for celebrating the coachbuilder's centenary this summer. 123 1990 Ferrari 348TB Zagato Elaborazione 83560 €180,000 €220,000 $201,600 $246,400 Adding to its overall allure, this 348 TB Zagato Elaborazione has been in the stewardship of just one careful owner from new. Having covered just 19,500 km, it presents in fine original condition. Having been the prototype show car on the Zagato stand at the 1991 Geneva International Motor Show, it is arguably the most desirable example of its kind. Furthermore, the car has also been exhibited at the Ferrari Gallery in Maranello and at the 2004 Villa d'Este Concorso d'Eleganza. Incredibly rare and unique and from a time when true coachbuilt automobiles were few and far between, this 348 would be a significant addition to any collection, especially one with an interest in the work of Carrozzeria Zagato. 124 2012 Aston Martin V12 Zagato #1 SCFEBBGF7CGS31111 €650,000 €700,000 $728,000 $784,000 Each of the 65 road-going cars built was individually designed and hand-built for their respective owners. That said, this example stands out from the rest. This car was delivered new to Switzerland to its owner, a VIP customer of Aston Martin, and was the first V12 Zagato built. Built to European specifications, it boasts a plethora of custom touches executed by Aston Martin's 'Q' division, responsible for handling such bespoke features. The beautiful Alloro Green paintwork is complemented by the two-tone Sahara Tan and Arctic Blue leather interior with a unique Zagato motif and contrasting red stitching throughout, even on the headliner. Further red-coloured details can be found on the bespoke Aston Martin badges on the boot and tail. Since delivery, the limited-edition Aston Martin has accumulated a mere 275 km and is presented in as-new condition, including its original owners' manuals. As the first of its kind, this V12 Zagato would highlight any world-class collection of Aston Martins or modern supercars. 125 1955 Fiat 8V Zagato Coupe 106000076 €1,600,000 €1,800,000 $1,792,000 $2,016,000 This mid-production iteration of Fiat's most celebrated post-war sportscar boasts an early life of gentle use, free of period competition, and a recent sympathetic restoration, resulting in a splendid example. Dispatched by Fiat to Zagato in early May 1954, chassis no. 000076 was painted emerald green and is authentically finished in that colour today. As demonstrated by a file of period registrations with the Automobile Club d'Italia, the 8V received a certificate of origin in early August 1955 and was licensed five days later to an address in Turin in the name of the Societa Nazionale Olii Minerali, a national energy company based in Turin. The car has remained in Italy ever since, passing through a modest chain of documented owners residing in cities from Rome to Padova. Although there is no evidence that the 8V Zagato was raced in period, by the 1970s the car was enjoying use in vintage competition events, including the 1976 Bressanone Sant' Andrea; the 1977 Coppa Città di Varano Trofeo Caschi; and the 1978 Coppa Velocita at Monza. The Fiat passed to Gianfranco Pittarel by the mid-1980s, and he retained possession for approximately 30 years, running the Mille Miglia Storico no less than eight times, and presenting the car at the 2013 Zagato celebration sponsored by Chopard. Recently acquired by the consignor, the Fiat has since been reunited with its original engine and has been treated to a full restoration, including a new two-tone interior and a refinish in the original factory colour of emerald green. This sensational coachbuilt Fiat has accrued less than 500 km since restoration, and it continues to be eligible for the world's finest touring and exhibitive events, including the Mille Miglia Storica and the Villa d'Este Concorso d'Eleganza. Chassis no. 000076 is an exquisite example of one of Zagato's most brilliant creations, offering a crowning complement to any collection.
126 1967 Ferrari 330GTC Zagato 10659 €425,000 €475,000 $476,000 $532,000 Originally delivered to the U.S. as a standard 330 GTC to noted Ferrari importer Luigi Chinetti in 1967, chassis number 10659 was delivered to its first owner, Gerald L. Buhrman, of Ann Arbor, Michigan. It then passed to its second owner, Robert Kennedy of Cambridge, Massachusetts. In 1972, Kennedy incurred minor damage to the front of the car and brought it back to Chinetti for repairs. Chinetti used this opportunity to return the car to Italy and fit it with unique coachwork by Carrozzeria Zagato, who involved both Carrozzeria Carlo Marazzi and M. Gastone Crepaldi S.a.S in the project. A photograph in the history file shows chassis number 10659 as it arrived in Italy, just before the Pininfarina body was removed, showcasing the minor damage. The Zagato coachwork is striking and is defined by its angular lines and targa-style roof, and reminiscent in some ways to Michelotti's Daytona NART Spiders, yet with a character all its own. In 1974, it was exhibited at the Geneva International Motor Show on the Zagato stand. Afterwards, the car was featured in Quattroroute magazine, on behalf of its U.S.-based owner, the aforementioned Mr. Kennedy, who previously owned the car and liked it so much, he bought it back from Chinetti and kept it until the 1990s. The 330 GTC was shown at the Pebble Beach Concours d'Elegance in 1996 and has been featured in a number of books and articles, such as Antoine Prunet's The Ferrari Legend: The Road Cars, and Ferrari by Zagato by Michele Marchiano. Chassis number 10659 remained as part of the prestigious Schermerhorn Collection for many years. During Mr. Schermerhorn's stewardship, it was FIVA certified in Holland in 2004 and invited to take part in the Concorso d'Eleganza Villa d'Este. It was then purchased by the current German collector ten years ago, and has recently been serviced by Modena Motorsport in Langenfeld, Germany. The only extant 330 GTC clothed by Zagato and one of only a handful of Zagato-bodied Ferraris, this would make a stunning addition to any collection, and it would surely be welcomed at the world's most exclusive concours events, as it has been in the past.
127 1955 Maserati A6G/54 Zagato Berlinetta 2102 €3,000,000 €3,500,000 $3,360,000 $3,920,000 In the hierarchy of Maserati's A6G/2000, chassis number 2102 stands proud as the second car of its series, following chassis number 2101 (with spyder coachwork by Zagato), and the very first A6G/2000 bodied by Zagato as a berlinetta. According to Walter Bäumer's tome on the model, Maserati A6G/2000 Zagato, 2102 was delivered to Zagato's facilities in December 1954 and was completed on 8 March 1955. Finished in red with black seats, the car is easily identifiable in period photos, boasting a front grille with a large trident surrounded by chrome trim. It is also identifiable by its single front and rear bumpers without air outlets, typical of the first series cars. Likely used by Maserati for testing in 1955, chassis number 2102's first race was at the 7th Rallye des Sestriere in February 1956 with Attilio Buffa and Gino Munaron, wearing race number 56. It faired well through the early stages of the event, finishing 1st on stages at Imola and 2nd at the Modena Autodromo, but was forced to retire due to gearbox problems. The next month, it raced again at the Trofeo Torricelle with Giseppe Musso, brother of Maserati factory racing driver Luigi Musso. After a very rainy race, Musso finished 10th in class. One week later, chassis number 2102's next event was a Monza, but unfortunately neither driver nor result are known. Afterwards, the A6G/2000 was catapulted onto a far bigger stage when it was used by Maserati as a practice car for the Mille Miglia. It was tested by several drivers including the legendary pair of Sir Stirling Moss and Denis Jenkinson. Fresh from their record-breaking win with Mercedes-Benz the year before, Moss and Jenkinson drove the car extensively, and Jenkinson's thoughts on it were chronicled in the June 1956 issue of Motorsport magazine: Everything about it was pure racing car, the steering being light and positive…gear changing was great fun…There was quite a lot of exhaust noise…while the smoothness of the six-cylinder engine impressed me enormously…I handed the car over the Moss…without exceeding 5,500 rpm (98 mph), we soon discovered we were averaging a higher speed round the course than we had done in practice last year with a 300 SL Mercedes-Benz…the little Maserati was so much more manageable. After Moss and Jenkinson finished practicing with the car, it was noted that a new engine, gearbox, and rear axle were fitted in preparation for the main event. There, 2102 wore race number 318 and was piloted by Arnaldo Bellini with journalist Nicolo Carosio, as co-driver. The pair finished in 117th overall and 25th in class in a race plagued by heavy rain. After the Mille Miglia, the car remained at Maserati's facilities in Modena for at least a year, where it was modified with air outlets in both fenders and repainted. It was sold from the factory in February 1959 to Carlo Peroglio of Turin, the first private owner. At some point in the early 1960s, the Maserati made its way to the United States. There, its first noted owner was a Mr. G. Fisher, who sold the car to a Dr. John Fisher of Frontenac, Missouri. From there, the car passed to an owner in Japan, and made its was to Dutch dealers Rudy Pas and Marcel Roks, who commissioned a restoration with Trevor Stokes in England. Stokes found the bodywork to be beyond repair and a new body was made at that time, whilst retaining the original roof. In March of 1998, chassis number 2102 was acquired by its current German collector. Looking to improve upon Stokes' restoration, the car was sent to Maserati specialist Herbi Allemann of Switzerland for further restoration work. Invoices from the work completed total to 84,000 CHF. Maserati's A6G/2000 chassis and drivetrain proved to be an excellent underpinning for one of Zagato's most memorable creations. This is clearly evidenced by Denis Jenkinson's own remarks on this very car. Eligible for countless international concours and driving events, including the Mille Miglia, this would be an exciting addition to any collection of coachbuilt Italian racing cars.
132 1961 Maserati 3500GT Spider AM1011333 €625,000 €700,000 $700,000 $784,000 Chassis number AM101 1333 was completed on September 8, 1961 and is reportedly the 173rd built of a total production of 242. It was collected by its first owner, John Daniel Campbell of Lincoln, Nebraska, at the factory. It was originally finished in metallic gold (the only example of its kind) with beige leather upholstery and was also factory fitted with a colour-matching hard top, Borrani spoke wheels, radio, safety belts, twin external view mirrors and bumper guards. Mr. Campbell used the car for a tour of Europe and the first maintenance service was recorded in the original service book by an authorized Maserati distributor in Zurich, Switzerland. Shipped home to Nebraska thereafter, Campbell kept the car until 1969, when it was sold to his brother-in-law, Richard Reinhard. By the early 2000s it was imported back to Italy by Mr. Roberto Giorni; in an original but tired condition it deserved a full restoration and this was carried out by the well-respected Officina Tralli in Bomporto, near Modena. During this restoration the mechanical components were completely overhauled, the beige leather upholstery was re-done by a specialist trimmer in Lombardy and the car re-painted in Verde Bosco, one of the most attractive period-correct Maserati colours. Registered in Italy after the restoration, it was later exported to Germany with a new owner, who re-sold it to the current owner in 2012. Respected Maserati historian Adolfo Orsi inspected the car in October of 2012. A copy of his detailed report is included in the file, concluding that "aesthetically the car presents very well and mechanically runs very properly". A 3500 GT Spyder will always be regarded as one of the finest early 60s Grand Tourers and this highly attractive example with the rare combination of ZF 5-speed gearbox, Weber carburettors, front disc brakes, Borrani wheels and hardtop would make a very fine addition to any collection. 133 1937 Alfa Romeo 6C2500 Touring Berlinetta 813897 €300,000 €400,000 $336,000 $448,000 This late-production 6C 2300 B Pescara benefits from an exclusive chain of just three caretakers, including fifty-five years with the family of the original owner. According to previous registration records, chassis number 813897 was issued a certificate of origin in late November 1937, and was registered the following month to the first owner, Pietro du Filippo De Cordova of Rome. The De Cordovas were an aristocratic Spanish family that had moved to Sicily, and in 1938 Pietro transferred the car's registration to their Palermo address. The De Cordova family retained possession of the car through 1992, during which time the car was never comprehensively restored, albeit for a single repaint. By late 1992, the Alfa Romeo passed to Pietro Speciale of Bagheria, and was deregistered from road use. Seldom used over the following 20 years, it was acquired by the consignor several years ago. Believed to retain numerous original parts and components, it has undergone no major restorative work, albeit for a recent, pre-sale service and inspection at a marque specialist in Modena. It is an ideal candidate for the preservation class at any concours event, where it would surely be warmly received. 134 1958 Riva Tritone Via 300557/ 62 €350,000 €450,000 $392,000 $504,000 In early 1958, Carlo Riva received a special order for a pair of Tritones from a wealthy Milanese textile industrialist, Mr Gianoglio. A close relative of H.S.H. Prince Rainier III, the reigning prince of Monaco, Mr. Gianoglio wished to bestow the prince with a Tritone, as a show of his admiration and gratitude. Thus, hull no. 62, Via, was born. Via, adorned with red and white stripes, in the livery of the Principality, was powered by two Chris-Craft MCL, 5.5-litre, six-cylinder engines, each capable of 175 hp at 3,400 rpm and both equipped with the automatic diverter dubbed the 'Chris-O-Matic', which was launched at a time when the pushbutton automatic transmission fascinated the American auto industry. Via proved to provide great fun for the young family that formed after his marriage in 1956 to Princess Grace. A frequent sight in the waters surrounding the Principality, Via served as the prince's flagship in keeping with naval etiquette and protocol, flying both the flag of Monaco and the personal flag of the prince. Prince Rainier III eventually replaced his Tritone with a smaller Riva Junior, used for short trips and water-skiing with Princess Grace and their children. Yet, Via would continue to remain in its home port, always maintained by Riva in Monaco under the long-term custodianship of its second owner. Several years ago, after deciding to restore the faded craft to its original condition, a previous owner entrusted Via to a renowned Dutch specialist. An exemplary restoration of several years was then undertaken, returning the Tritone to its original specification, including both original engines, which were completely rebuilt and refurbished. The latest technology enabled the famous Chris-O-Matic transmission to be rebuilt with added reliability. In 2014, the beautifully restored craft was purchased by its current owner and has returned to its home port of Monaco, where it has been regularly looked after by Monaco Boat Service and remains ready to use and enjoy at a moment's notice. Today, Riva is still a symbol of wealth and glamor, and there is perhaps no more glamorous Riva than Via, which continues to embody the spirit of Prince Rainier III and the stunning Princess Grace. 135 1965 Aston Martin DB5 Short Chassis Volante DBVC/2335/L €1,300,000 €1,500,000 $1,456,000 $1,680,000 Originally produced in Fiesta Red, this Short-Chassis is now presented in the subtly beautiful dark blue. The late 1990s saw chassis number DBVC/2335/L undergo a restoration with Roos Engineering in Bern, Switzerland, one of Aston Martin's dedicated Heritage Specialists. This work was commissioned by its current owner, a German-based collector. It now presents beautifully and fitted with its matching hardtop is even suited for the cooler months, and is noted to retain its original engine. A interesting interim model from a high point in Aston Martin's history, Short-Chassis are highly sought after by collectors not only for their rarity, but their sporting good looks. Offered from over twenty-five years of single ownership, it goes without saying that an opportunity to purchase a Short-Chassis should not be overlooked, and this example checks all the right boxes. 136 1973 Alfa Romeo GTA 1300 Junior Stradale AR776142 €225,000 €265,000 $252,000 $296,800 Bianco and Verde over Nero. Chassis no. AR 776142 was completed on 23 November 1973 and finished in Biancospino. Subsequently delivered on 29 November to AutoBecker in Germany, it remained unsold until 1979, when it was sold to another German dealer. Its first private owner acquired the car and imported it to Japan in 1983 and registered it two years later under registration '68 33'. He kept the car for 39 years before it was purchased by the consignor and restored in 2018 to factory Stradale specification. Its current mileage of 52,000 km is believed to be original. One of the most desirable Alfa Romeos ever built, it is ready to participate in some of the finest events in Europe. via RM Paris '19 sold $300k 137 1931 Bugatti Type 50 Cabriolet 50-123 €1,400,000 €1,800,000 $1,568,000 $2,016,000 According to the combined research of marque experts David Sewell and Pierre-Yves Laugier, including numerous factory records, chassis 50123 was ordered new in early 1931 by Andre Derain, one of France's most celebrated 20th century painters. Widely recognised along with Henry Matisse as the co-founder of Fauvism, Derain associated with fellow artists like George Braque and Pablo Picasso. Despite the factory's attempt to sell him a torpedo-style body, the painter insisted on roadster coachwork painted black with a yellow stripe, and he further requested separate front seats and a rear luggage compartment. By 1935, the Bugatti passed to brewery owner Jean Trivier, who returned the car to Alsace for service. Two years later the Type 50 was imported to England by Jack Lemon Burton, who used it as personal car until the outbreak of World War II. Around 1942 Burton sold the original engine to American collector Eli Richardson, although after the war the owner sourced a different Type 50 motor (number 18, from chassis 50134). Very few Type 50s have their original engines as most were swapped due to problems. Acquired by early 1954 by John Erskine-Hall of South Kensington, the Bugatti may have been owned briefly by the American tire manufacturer Ann Klein before being purchased in the late '50s by John Caperton of Louisville, Kentucky. An article in the July 1958 issue of Road & Track describes Mr. Caperton's restoration of the car, which included tuning the engine to specifications of the contemporaneous Type 54 Grand Prix racecar, and thereby developing close to 300 hp; Road & Track recorded a remarkable 0-60 mph time of 8.0 seconds! By 1962, the Type 50 was owned by John Hoggatt of Indianapolis, and following his passing the car was sold in 1970 to David Schiff of New York. The roadster remained with Mr. Schiff through at least 1988, during which time it was maintained by marque specialist Don Lefferts, including an engine rebuild in 1983. Purchased in August 1997 by New Jersey collector Oscar David, the Bugatti was sold to the esteemed Henry Petronis circa 2003, and it won a class award at the 2010 Pebble Beach Concours d'Elegance. Since being acquired by the consignor the Type 50 has received additional restoration measures, and the owner has bolstered the car's documentation by sourcing numerous factory records, including the original bill of sale to Mr. Derain and correspondence between he and Ettore Bugatti. Believed to be one of two surviving Type 50 roadsters and the sole example retaining its original Jean Bugatti-designed coachwork, this unique Type 50 would make a stunning addition to any collection. It claims the extraordinary provenance of ownership by Fauvist icon Andre Derain and boasts known ownership throughout its life. Ideal for spirited drives or presentation at premium concours d'elegance, this important roadster beckons Bugatti enthusiasts worldwide. 138 2009 McLaren SLR McLaren 'Stirling Moss' WDD1999761M900066 €1,850,000 €2,200,000 $2,072,000 $2,464,000 This fantastic Sterling Moss edition left the factory in December 2009 as a European-specification example delivered to Luxemburg. Since then, it has covered just under 8,400 km from new. It has had a total of two owners and presents in pristine condition, specified in the special-order colour of Antimony Grey Crystal over a spartan, yet luxurious interior of black leather, enhanced with Silver Arrow 300 SL red trims and accents. It is truly breath-taking in its appearance. Like all cars of this type, it has benefitted from being regularly exercised and enjoyed during its life and is notable for its participation in the 2012 Mercedes-Benz 1000 Miglia challenge. Naturally, it has always been looked after by Mercedes-Benz and it will be offered fully serviced and with numerous accessories including goggles in their original bags, hats, tonneau covers, and service manuals; ready for its next owner to enjoy to the full. Acquisition opportunities of cars like the SLR Stirling Moss are rare and the visceral driving experience it offers is unique. Equally stunning as a stationary piece of art as it is enthralling as a hyper-car, it would make a wonderful addition to even the finest collections or indeed the ultimate weekend toy. 139 1948 Alfa Romeo 6C2500SS Touring Berlinetta 915697 €650,000 €750,000 $728,000 $840,000 Chassis number 915.697 was completed by Alfa Romeo on 9 November 1948 and was delivered to its first owner in Buenos Aires. Dr. Antonio Mario Savino was the Argentinian Minister of Industry and Trade and recevied his car on 25 January 1949. The car remained in Argentina the following years in the hands of three subsequent owners. In 1988, it was exported in Italy and acquired by its first Italian owner, Bruno Torazzi of Cavriana. As the car retained its original alloy bodywork, engine, and gearbox, he began a restoration in 1992 but otherwise remained in storage and unfinished until 2004. Mr.Torazzi then sent the Alfa Romeo to master restorer Dino Cognolato of the famous Carrozzeria Nova Rinascente shop in Padua, who took two years to return the car to concours-ready condition. Autofficina Omega took care of all the matching mechanical components, restoring them to a high standard. Subsequently, the Alfa Romeo was sold to a Dutch collector in 2008 who registered it in the Netherlands on March 4. Over the course of the next eight years, chassis 915.697 saw extensive use on continental trips to Italy and Germany to take part in many concours events, winning its class at the Masterpieces & Style Concours at Schloss Dyck in 2016. In 2016, chassis number 915.697 was acquired by the consignor, who was awarded Best of Show at the Zoute Concours d'Elegance in 2018. Highly original throughout and retaining its gorgeous original aluminium coachwork by Touring Superleggera, this 6C 2500 SS is indeed a show-stopper. The immaculate restoration and the high level of originality have proven it to be a concours winner and a fantastic driver and one of the most exciting and gorgeous Alfa Romeos ever created.
140 1957 Porsche 550A 550-0121 €3,400,000 €3,800,000 $3,808,000 $4,256,000 Chassis number 0121 is the 15th car built, and benefits from a well-documented life, including fascinating period racing history and a recent four-year restoration. After finishing assembly in late March 1957, the 550A was sold to Danish racing patron Preben Andersen (principal of the Scuderia Palan) as the only example earmarked for Denmark. With Denmark's flag painted across the hood, the Porsche was piloted by local racing legend Julius Voigt-Nielsen, and he triumphed in his first outing at the Roskilde Ring in late April. He earned two more victories in June and August, and two 3rd-place finishes to end the season. In late 1958, the 550A was sold to John Manussis, a British racing driver residing in Kenya who won the East African Safari Rally several times, often employing Lucille Cardwell as his navigator. Following an unrelated accident that left Manussis unable to drive, Cardwell took the wheel alone and she twice roared to victory at the Nakuru Park Motor Circuit in December 1961. By early 1962, the Porsche passed into the possession of Mrs. Cardwell and her husband, William J. Cardwell, and they continued to campaign the car from their home in Tanzania. Later in the decade, the spyder was sold to Gordon Crow, a dealer in Nairobi, and he repainted the car blue and entered numerous local events. During his ownership, the 550A was seen in 1969 by Porsche engineer and soon to be factory driver, Jürgen Barth. In 1978, the Porsche was acquired by Italian collector, a Brescia resident, Giuseppe Freschi. He retained possession for 31 years while entering the spyder in the Mille Miglia several times, driving the event as recently as 2010. In 2011, the 550A was acquired by Pierre Asso of France, but he only briefly kept the car before selling it to its current custodian, who was impressed by the spyder's originality and completeness. In 2012, the consignor commissioned a specialist to conduct a comprehensive four-year restoration, and every attempt was made to utilize correct factory tools and techniques where necessary. Completed in 2016, the impressive refurbishment returned the car to its original factory appearance in every detail. Following a post-restoration inspection, Jürgen Barth declared, "550A-0121 is perfect in its original form, and all technical aspects are like it was in 1957." Having accrued just 100 kilometers since restoration, this breathtaking Porsche is ideal for participation in significant touring events like the Mille Miglia or the Le Mans Classic. It benefits from a well-documented ownership chain that is recounted in two private reports by highly regarded Porsche experts Jürgen Barth and Andrew Hosking. Equally poised for the concours field, the beautifully presented spyder would make a crowning addition to most any sporting collection, beckoning Stuttgart enthusiasts worldwide.
141 1957 Porsche 356A 1600 Speedster 83142 €325,000 €375,000 $364,000 $420,000 Presented here is a very attractive Porsche 356 A Speedster that has been expertly restored to its original cosmetic and mechanical specification. Its factory Kardex reveals that it was completed 4 January 1957 and then shipped to American importer Hoffman Motors in New York City. As such, it was originally equipped with U.S.-specification bumpers and over-riders. While its earliest ownership history is unknown, there is a 2006 registration issued to Edward and Sylvia Ing of Honolulu, Hawaii. Mr. Ing placed the car into storage the same year, but it appears to have been subsequently purchased in fairly complete but unrestored condition by European Collectibles of Costa Mesa, California. In 2009, the car was sold as a project to Kurt Leimer of Zurich, Switzerland. The new owner commissioned a full restoration by Porsche specialist and former racing driver Tiziano Serratini in Bologna, Italy. The chassis tub was stripped to bare metal and any corroded components were repaired or replaced, as necessary. The body shell was then repainted its original Speedster Red and the interior reupholstered in correct black leatherette. The mechanical repairs were carried out by noted Porsche technician Karl Hloch at his shop in Schorndorf, Germany. The original 60 PS 'Normal' engine and four-speed transmission were overhauled to factory standard. The interior and original aluminum-shelled bucket seats – unique to the Speedster – were reupholstered and the instruments and controls refurbished. The brakes and electrical system were properly rebuilt. The restoration was completed in 2018, after which this little 'bathtub' passed into the ownership of the consignor, as well a Swiss resident. This lovely 1957 Speedster, one of just 590 built for 1957, is supplied with a current FIVA passport, a file of repair and restoration invoices covering the years 2010-2018, along with numerous restoration photographs. Due to their relative scarcity, Speedsters are eagerly sought-after by collectors; here is an opportunity not to be missed.
142 2015 McLaren P1 SBM12ABB6FW000357 €1,100,000 €1,300,000 $1,232,000 $1,456,000 This McLaren P1 was delivered new in Supernova Silver with the desirable Stealth Pack including visible carbon fibre throughout the car and contrasting McLaren Orange brake callipers. One of the last P1s produced, this car was destined to be converted into a P1 GTR by Lanzante. However, the project never proceeded, and it has remained in storage at there ever since. Recently, it has been subject of a full service by McLaren Birmingham and during this a battery check was carried out, confirming it to be in excellent condition. The McLaren P1 is poised to become a future classic, rarer than both of its contemporary rivals, the LaFerrari and Porsche 918, and will remain a high point in McLaren's storied history. It is a vehicle that combines the very best technology, developed and pioneered by McLaren in Formula 1, crafting the most exciting, dynamic, and technologically advanced car on the planet. Presented today in virtually 'as-new' condition with only 191 miles shown on the odometer at time of cataloguing, this stunning McLaren P1 is a fantastic opportunity to own one of the greatest hypercars of the current generation.
143 1931 Aston Martin 1.5 Litre International LM5 €1,000,000 €1,400,000 $1,120,000 $1,568,000 Chassis number LM5, the first of the 1931 Works cars, is one of the most highly developed Internationals ever built by A.C. Bertelli. For the first time, the whole team was fitted with nearly identical bodies, equipped with lowered radiators, large cowled scuttles, door-less cutaway sides, and round sloping tails. The Renwick and Bertelli 1.5-litre overhead camshaft four-cylinder engine with dry sump ensured that the Internationals reached speeds in excess of 90 mph. LM5 performed admirably during it debut at the Brooklands Double 12 driven by 'Bentley Boy' Clive Gallop and L. Cushman; Sir Malcolm Campbell drove it in practice, but switched to a Mercedes SS. Taking into accordance the terrible mist and rain decreasing visibility, LM5 suffered punctures but was able to secure 2nd in class, behind LM6. The team appeared at that years Le Mans; however, after 126 laps LM5 was forced to retire along with all but six of the entrants. LM5's greatest success came when C.M. Harvey drove LM5 at August's RAC Tourist Trophy, finishing 14th overall and 1st in class. With the successes of LM6 and LM7 included, the 1931 season had been the best yet – good enough for Bertelli to find financial backing with in Lance Prideaux-Brune and ensure continued production. Post-season, LM5 was to be Prideaux-Brune's personal vehicle, raced by C. M. "Dick" Anthony at venues such as Brooklands. At Prideaux-Brune's request, it was fitted with a 2/4-seater body as noted on the accompanying build record. Many of the ex-Works Aston Martins were converted to 2/4 form upon retirement to help sell them. It was in this form that LM5 competed in the 1933 RAC Rally. After passing through two private owners, Mr. Roland Hirons purchased the Aston for £185. Incredibly, Mr. Hirons kept LM5 virtually unchanged for over 50 years, at which point he sold it to David Acon who immediately brought the car to pre-war Aston Martin specialists Ecurie-Bertelli. Upon inspection, Ecurie Bertelli found LM5 to be in need of a comprehensive mechanical restoration. Experts in their trade, they kept LM5 as original as possible – even replacing the unique lightweight Electron engine casing with correct factory parts handed down over the decades. An entire engine rebuild was performed, and new gearbox bearings were installed. LM5 was found to have a worn drive axle, as such a new gear was made by David Brown Engineering. Currently owned and cared for by a prominent Aston Martin enthusiast, LM5 still carries much of its original beauty. Extraordinarily original from its 1932 form, LM5's patina exudes charm and charisma, something lost by so many cars during restoration; its condition would make it an ideal candidate for preservation class at concours events. In addition, LM5 is accompanied by a wonderful history file including the original Instruction Manual. One of the cars that raced to save the marque, this 1.5-litre International is an incredibly special piece of Aston Martin history, and without a doubt one of the best Bertelli-era Aston Martin's extant. Equally stunning at speed or on display, LM5 is sure to provide endless joy for its next owner.
144 1924 Isotta – Fraschini Tipo 8A Sala Landaulette 655 €400,000 €550,000 N/R $448,000 $616,000 Royal blue over black leather. 110bhp 7370cc I8. Three speed manual. Sala bodied and used for demonstration and training. Never sold, stored until 2016. Absolutely original, new tires the only change. via RM Scottsdale '17 $434k to vendor & offered at RM Amelia '19 not sold $450 – 650k
145 1965 Alfa Romeo GTA AR613295 €250,000 €300,000 N/R $280,000 $336,000 Originally constructed as a road-going "stradale" version, a letter on file from FCA Heritage confirms that chassis AR 613295 was manufactured on June 7, 1965 and finished in Hawthorne white with a black interior. It was sold shortly after to So.F.A.R France and first registered in on 5 January 1966. By 1996, the Alfa Romeo was in the ownership of Dominique Bouhours, who is thought to be the third owner of the car, having owned the GTA since the early 1980s. At this time, he had brought it to a speciality garage with the intention of taking on a full restoration. Though he kept the Alfa in stradale configuration, Bouhours did have it repainted the more sporting and traditional colour of red. In April of 2000, Michel Kahn purchased the car and undertook a more extensive restoration, in preparation of racing and rallying. He entrusted the job to none other than Tony Rotondi, former head of Conrero Alfa Romeo. The appropriate safety and performance equipment was fitted to the GTA, with careful attention to retaining as many original components were possible. Importantly, the car retains its original engine and transmission, as well as its original aluminium body panels, having never been subject to any accidents or corrosion during its life in France, where it remained until only recently. The car was repainted in its current livery of Midnight Blue with white stripes, to reflect it's new rally-prepared specification. Restoration invoices totalling €85,000 are on file, in addition to its detailed history file dating back to the 1960s. Since the restoration, AR 613295 has competed in several Tour Auto rallies with successive owners. Most recently the GTA spent the summer of 2018 being prepared by Triniane Racing – including a rebuild of the engine, gearbox, and rear axle – for the 2019 historic racing season without consideration for time or cost. It remains ready for competition as a truly exceptional example of its breed.
146 1936 Delahaye 135S 46810 €1,000,000 €1,300,000 $1,120,000 $1,456,000 This Delahaye 135 S Compétition Court, bearing chassis number 46810, was purchased in November 1935 by Lucy Schell, the Irish-American racecar driver. Mrs. Schell spent most of her life in France running "L'Ecurie Bleu" with her husband Laury during the second half of the 1930s. Chassis number 46810 was then subsequently sold to the Marseille driver René Carrière who kept the car as part of Schell's L'Ecurie Bleu. The Delahaye 135 S race cars made their first appearance at the 3 Hours of Marseille on the May 23, 1936. The car was also entered in the 1936 Le Mans 24 Hours, which was unfortunately cancelled due to strikes in France. It took part in the Comminges Grand Prix on August 9, 1936, amongst other races later that year, including at the Tourist-Trophy in Belfast and the Donington Grand Prix. Later, Delahaye's management entrusted Laury and Lucy Schell to run manage their cars and racing team, with the factory's technical assistance under the banner of L'Ecurie Bleu. To compete in the 1936 racing season, the three cars officially entered by L'Ecurie Bleu were given the nickname "Blue Buzz", because of their sky-blue color and the muffled sound of their engine which reminded them of a flying drone, with the subject car being known as "Blue Buzz II". At the beginning of the 1939 season, Joseph Paul created L'Ecurie Francia and had three 135 S rebodied by the Chappes Frères, with notably more aerodynamic front panels, which included this car. Eugène Chaboud would be the last owner to race the Delahaye in period prior to the outbreak of WWII in 1939, and he competed at a number of locations including Pau, Montlhéry, and the 24 Hours of Le Mans. In October of 1940, Chaboud sold the car to a Monsieur Grivillet, who owned the car for an incredible thirty years, selling it in 1970. During Grivillet's ownership, the car was rebodied by Carrosserie Hebmüller in 1952. Passing to Jacques Vincent in 1973, the car was exported to Belgium where it remained with two subsequent owners, the second being Martin Braquet-Arens, who kept the car from 1979-1991. Sold to an owner in the Netherlands in 1991, it was returned to its native France several years later when purchased by the consignor, a collector of rare Delahayes. A new body was created by Carrosserie Bonnefoy with aluminum coachwork identical to the car's lost 1939 body through studying numerous period photos. Furthermore, the car is noted to retain its original engine, exceptionally rare for a racing car of this era. The engine had been removed for the car for some time but was eventually reunited with its original chassis. It is accompanied by a large history file which includes numerous period photos. The current owner states that this car wants for nothing and only asks to be driven on great racetracks. It remains eligible for many significant concours and vintage racing events and would be a thrilling addition to any collection.
147 1960 Jaguar XK150 3.8 Roadster S832171DN €290,000 €340,000 $324,800 $380,800 Red over Black leather. 35th of 36 examples. SE spec incl. Laycock de Normanville overdrive, US delivery, later with Alan Cruce, restored. Unknown registration. RM Monaco '18 Not sold 290 – 340k EURO
148 1954 Ferrari 500 Mondial 0448MD €4,250,000 €4,750,000 $4,760,000 $5,320,000 Rosso Corsa over Beige leather. 12th of 13 Pinin Farina Spiders. RHD. Anthony "Tony" Parravano, USA, fitted with a 735 engine. Willow Springs '55 Drake 4th, Palm Springs '55 Kessler DNF, Santa Barbara '55 DNF, Willow Springs '56 Pat O'Connor 3rd, Javier Valesquez, Mexico '60 (2), Carrera Presidential '62 Corte 4th, Robert N. Dusek, USA '72 (3), unnamed '00 (4), via RM Monterey '17 sold $3.85 mil. to vendor (5). Cosmetic resto by Classiche '18. Beautiful car, eligible for anything.
149 1967 Lamborghini 400GT 1285 €425,000 €475,000 $476,000 $532,000 Azzurro Mettallizzato over Nero leather. unnamed, Netherlands (1), later taken to France. Stored for 25 years through '16. 1 owner and 62,000km from new. Mechanically excellent and totally original. EU registered. via RM Paris '18 sold $627k
150 1973 Porsche 911 Carrera RS 2.7 Touring 911 360 1564 €475,000 €525,000 $532,000 $588,000 Amongst the very last of Porsche's Carrera RS 2.7s produced, chassis no. 1564 is specifically the 27th-from-last example built, completed in the final month of production. Delivered new through Porsche distributor Gottfried Schultz in Ratingen-Lintorf, it left the factory in Grand Prix White with blue Carrera script and Fuchs wheels over black leatherette with corduroy seat inserts. The only factory options listed were an electric sunroof, power antenna, and a radio speaker. Accompanied by its original German Fahrzeugbrief, chassis no. 1564 spent almost all its life in its native Germany. Around 2004, the car received a modest restoration and was subsequently acquired by racing driver Frank Kawalek circa 2007. Purchased by the consignor and shipped to the UK in early 2015, he drove the car for several months but sought to correct a few issues. In his own words, the consignor "decided to get it sorted out, and before I knew it, I'd embarked on a quest to create the ultimate RS." The marque specialists at SportWagen and Jas began a no-expense-spared restoration that included a bare-metal stripping of the tub. The paint was painstakingly removed by hand to minimize harm to the sheet metal and fiberglass. Mounting the tub on a Celette alignment bench, SportWagen addressed several areas where internal rust was found, including the sills, door skins, the front trunk floor pan and suspension cross-members. After meticulous fitting and adjustment of the doors and panel gaps, a show-quality respray in its original colours was applied. Their attention to factory-perfect detail included flat-black overspray around the seat runners and in the front fender air vents, exactly as had been done at the factory. A new interior was crafted by award-winning upholsterer Neil Tadman, and the instruments were sent to California for refurbishment by Palo Alto Speedometer. A correct RS-type steering wheel was sourced. The wide light-alloy Fuchs wheels were refinished by Biagio Chrzanowski at Vert-Ego with correct brushed-finish rims and blue centres. The drivetrain was overhauled to factory specification by Steve Winter. This car retains its original aluminium-alloy engine case, an upgrade provided to all late-production RSs. It is estimated that some 1,500 man-hours were invested in its restoration, all chronicled by numerous photographs and invoices. Soon after completion, this Carrera RS was featured in the January 2017 issue of Classic and Sports Car magazine, detailing its restoration and showcasing the car's sublime condition.
151 1933 Hispano-Suiza T56 Bis Fiol Berline 16814 €390,000 €450,000 $436,800 $504,000 T56 Bis chassis no. 34-16814 was delivered in 1933 to Baltasar Fiol in Barcelona, one of the most highly regarded Spanish coachbuilders, who habitually clothed fine chassis such as Rolls-Royce, Cadillac, Packard and of course Hispano-Suiza. Founded in 1914, Fiol bodies often had stylish, almost playful beltlines, greenhouse and fender treatments that gave the large carrosseries fitted to long-wheelbase luxury chassis a sporting, elegant and supple beauty. T56 Bis chassis no. 34-16814 is a masterclass example of Fiol's rare ability to turn what could easily have been a heavy-looking pillarless sedan into an extraordinary and graceful Berline de Voyage with exquisite proportions. Unfortunately, the early history of chassis no. 34-16814, which is presumed to have spent the majority of its life in Spain, is not known. The current owner purchased the car in 2012 from a Yolana Alonso Paez of Bilbao. It was then sensitively restored in the Czech Republic from 2014 to 2019. The engine is said to have been in perfect running condition prior to the restoration, so that was not touched, as well as the interior, which retains most of its lovely original leather, instruments, carpet and wood. The car has not been shown anywhere since and is a rare opportunity to acquire a unique automobile with impressive presence on the show field and on the road.
152 1933 Horch 750 Offener Tourenwagen 75450 €300,000 €400,000 $336,000 $448,000 The Offener Tourenwagen was primarily used by the highest-ranking officers. Due to their quality and reliability, these cars were used through the Second World War and many did not survive the conflict. Not so for chassis no. 75450. After the surrender of the German army, the car remained in the former Czechoslovakia. In 1945, local authorities assigned the car to the fire department in the town of Senice and later in Litovel. Sometime around 1965, a certain Mr. Východský purchased the Horch from the fire department. The purchase price was CZK 3,000 with an alleged CZK 1,500 remaining unpaid. He brought the car to his hometown of Luhačovice and placed it under a tarp in his garden where it became part of his legendary collection of partially disassembled barn finds. In 1993, Východský landed in financial difficulties, and after more than two-and-a-half years of protracted negotiations, the current owner succeeded in purchasing chassis no. 750450, who commissioned a lengthy restoration. The chassis, suspension and drivetrain were meticulously restored, while the engine was done by the famous Mercedes restorer Reifen Wagner in Landshut, Germany. The wooden structure and the sheet metal of the body were restored with a focus on retaining as much of the original as possible. The interior was renovated according to original patterns, as was the top and window frames, and a new original specification wiring loom was fabricated. After 20 years, the restoration was completed in 2017, and has seen little use since. It is believed that chassis no. 75450 is the only surviving Horch 750 Offener Tourenwagen. As such, it is an unrepeatable opportunity to acquire a superb piece of German engineering.
153 1962 Ferrari 250 GTE 3723GT €320,000 €400,000 $358,400 $448,000 Delivered new through Franco Britannic Autos Limited, Ferrari's distributor in Paris, the first owner of 3723 GT was Henry Roussel, who took delivery on August 8, 1962. He did not keep it long as it was sold seven months later to another Parisian, pharmaceuticals executive Pierre Fabre. Although it cannot be confirmed, it is rumored that the car belonged next to Ibrahim Richard Btesh, better known by his stage name Richard Anthony, who apparently loaned it to his friend Claude François, the pop star and composer of 'My Way'. This rumoured ownership chain continues with France Gall, another French singer. By March 1969, the car was noted as being in Dijon, and in 1974 it was sold to an owner who kept the car until 2006. Later, the Ferrari found its way back to the music industry when it was purchased by the founding member of Jamiroquai, Jay Kay, an avid sports car collector. Today, it is presented in its desirable and original colour scheme of Nero over Beige, and has been granted Ferrari Classiche certification, confirming that it retains its original engine and gearbox. A fine example and maintained by Joe Macari Performance Cars, this elegant 250 GTE is ready to be enjoyed by its next owner, musically inclined or otherwise. via Artcurial Retromobile '11 sold $250k
154 2000 Aston Martin Vantage V600 Le Mans SCFDAM2S4XBL70260 €400,000 €450,000 $448,000 $504,000 All V600 Le Mans were originally equipped with the V590 engine before returning to the factory to be re-engineered and upgraded by Aston Martin Works to the impressive V600 specification of 600 hp and 600 lb. ft. of torque. Vantage Le Mans specification also included the Driving Dynamics modification with the up-rated brakes and suspension mechanisms and hollow magnesium Dymag wheels. Several years after its release, a driving test by Classic & Sport Car found the Vantage Le Mans performance to be suitably impressive, with a 0-60 mph sprint of just 3.9 seconds. Interestingly, the V600 Le Mans was also the very last truly coach-built Aston Martin with every part of the car built in-house and hand finished. Finished in the rare Cannock Black over Forest Green leather, chassis number 70260 is one of just 22 left-hand drive Vantage Le Mans built. An Aston Martin for the true enthusiast, this coupe is perfect for any owner who is seeking the perfect marriage of power, speed, and luxury.
155 2016 Ferrari F12tdf 214162 €750,000 €850,000 $840,000 $952,000 This F12tdf is a two-owner example. It was originally delivered in 2016 and has covered just 6,000 km from new. It benefits from a particularly elegant specification of Argento Nürburgring over Grigio Alcantara with navy accents, as well as carbon fibre trims, a yellow tachometer, and wheels finished in Nero. It presents in immaculate condition commensurate with its age, mileage, and pedigree. Naturally aspirated, low production number, V-12 front-engined Ferraris have always been sought after and the F12tdf is one of the last of a rare breed. This example would be well received in any collection.
156 1955 Pegaso Z-102 Touring Berlinetta 0102-153-0167 €550,000 €700,000 $616,000 $784,000 This wonderful example, chassis number 67, is a rare Series II example benefitting from having the largest-displacement 3.2-litre engine. Delivered new with Superleggera coachwork by Touring (the same entirely original body that it carries today), this Z-102 was registered NA 11-095 with its first owner, a wealthy associate of Franco and the owner of Urra SAE in Pamplona. By the early 1960s, the Pegaso had passed to its second owner, Alejandro Espino of Palencia, a racing driver who raced it on the 1961 Rally RACE, the Spanish equivalent of the Mille Miglia, before using it again on the 1962 editions of Rally de San Antolin and Rally de la Toja. By the early 1990s, it was owned Dr F. Aguilera Novo of Pamplona who showed it at Barcelona's Auto Retro in 1993. Moving into the current ownership of Douglas Blain in 2007, chassis 67 has been restored and maintained with little regard to expense. The restoration was carried out by the Light Car Company, well-known for looking after important Ferraris, who completely rebuilt the drivetrain with particular attention paid to the complex steering linkage and transaxle. The full engine rebuild was entrusted to Formhalls who replaced the crankshaft and other internals and rebuilt all the ancillaries. The cosmetic aspects were tended to by the Light Car Company as well, who took particular care in preserving the beautiful patina of the original interior whilst restoring the exterior, making sure that this very original Pegaso has the authentic feel and appearance of a 64-year-old car with an appropriate bare-metal repaint in the original colour scheme. The current owner, Douglas Blain, is better known as the co-founder and founding editor of Car magazine during the period which brought journalists such as LJK Setright to the fore; he also founded the Spitalfields Trust credited with preserving this historic area of London, and is now publisher of The Automobile. His experience of driving many of the world's great cars, coupled with his discerning taste, brought him to Pegaso ownership, and his eye for detail has only helped make this Pegaso Z-102, one of the best examples in existence. During his ownership, he has shown this Pegaso by invitation at both the Heveningham Concours and Goodwood Cartier Style et Luxe as well as at the special exhibition Pegaso: The Forgotten Marque, at Autoworld, Brussels in 2018. This Pegaso would make an ideal concours entrant for the next owner and is eligible for the most prestigious racing events. This stunning masterpiece of '50s design is as thrilling to drive as it is to look at and is ready to be enjoyed by its next owner. An extremely rare example of one of the great early post-war sports-racing cars, this highly original Pegaso is an opportunity not to be missed, a car that could rightfully reside in any of the world's great collections.
157 1948 Delahaye 135M Hebmueller Coupe 800870 €250,000 €350,000 $280,000 $392,000 In October of 1940, Eugène Chaboud, the talented French racing driver, handed over his Delahaye 135 S Compétition Court (chassis number 46810) racing car to a Mr. Grivelet, an important wine merchant living in Paris. It was subsequently re-registered in Paris under the number 3760 RN, where it would remain for the duration of Second World War. After the conclusion of hostilities, Mr. Grivelet decided to rebody his Delahaye. It was common at the time to use a high performance Delahaye chassis and drivetrain as a basis create new coachwork designed by one of the many great coachbuilders of the time. This testifies of the passion and exquisite taste of Mr. Grivelet, who commissioned the artisans at Hebmüller to build a majestic and unique 2-3 seater coupe with a sunroof and retractable rear window. A renowned coachbuilder in Wülfrath, Germany, Hebmüller were famous for important works on Mercedes-Benz 540 K, BMW 328, Packard in the pre-war era, and were also well known for their design of specific Volkswagen Beetle cabriolets. Enjoying his prized possession for many years, Mr. Grivelet finally sold this coupe in 1970. Passing to Jacques Vincent in 1973, the car was exported to Belgium where it remained with two subsequent owners, the second being Martin Braquet-Arens, who kept the car from 1979-1991. Sold to an owner in the Netherlands in 1991, it was returned to its native France several years later when purchased by the consignor, a collector of rare Delahayes, in 2011. At that time, the bodywork is removed from the chassis and placed into storage. Six years later, the consignor decided embarked on a light restoration of the body and fitted it to a perfectly restored 1948 Delahaye 135 M chassis and drivetrain, (chassis no. 800870).Delahaye's 135 M engines have proven themselves for many years to be reliable powerplants, providing ample flexibility and responsiveness. This particular car combines the prestige of the Delahaye name with the unique coachwork from Hebmüller.
158 1963 Mercedes-Benz 300SL Roadster 198.042.10.003135 €1,400,000 €1,600,000 $1,568,000 $1,792,000 Fire Engine Red (DB534) over Black leather. Disc brake, alloy engine. US delivery, 3 owners from new, via HK Engineering to Jean-Claude Biver, France '11, 61,000 miles from new. via RM Paris '12 sold $1.405 mil.
159 1970 Maserati Ghibli 4.7 Spider AM115/S*1179 €500,000 €600,000 $560,000 $672,000 Chassis no. 1179 is one of the very desirable 125 factory-built spyders. According to information obtained from the Maserati factory, it was manufactured in September 1970 with the 4.7-litre engine, finished in Giallo over a black leather interior, and fitted with an automatic transmission. The car was delivered new to United States, in the Chicago, Illinois area. This well-kept Maserati is showing just over 35,000 miles on the U.S. specification odometer, but an inspection shows great authenticity throughout. A sticker on the door reflects a service just a few hundred miles ago from noted Maserati Candini in Modena, an indication that this Ghibli has received excellent care. The Maserati was purchased by the consignor in 2015, with its two most recent custodians residing in Italy. With the immediate previous owner, the car was sent to Cremonini in Modena for a complete engine rebuild and some minor bodywork. While the factory information lists the car as originally delivered with an automatic transmission, a five-speed manual gearbox is presently installed, marking a desirable upgrade for sporty driving in true Maserati fashion. The Ghibli Spyder is widely considered to be one of the finest open grand touring cars Maserati has ever constructed, fashioned in the great Italian tradition of poise, elegance and power
160 2006 Ferrari 575M Superamerica 146053 €280,000 €360,000 $313,600 $403,200 The 575 Superamerica offered here was delivered on the 24th of January 2006 by Ineco Auto in Padova, Italy. It was finished in Argento Nurburgring over Grey Leather with contrasting silver stitching, a highly attractive and desirable combination. It was fitted with the highly desirable HGTC package which includes a sportier suspension set up, sports exhaust, red brake calipers and the superb CCM Carbon Composite Material brake discs, providing a driving experience which matches its stunning good looks. Now showing just 27,500 km, this UK-registered example has just received a major service, including new cam belts and tires, and is ready to be enjoyed by its next owner.
161 1966 Ferrari 330GTC 8773 €495,000 €600,000 $554,400 $672,000 The left hand drive example offered here is the tenth production example to leave the assembly line. It left Maranello in 1966 finished in Grigio Argento over Nero Franzi and was fitted with metric instrumentation and Campagnolo alloy wheels. Distributed to Parauto Snc. in Genova, Italy, the car was sold to its first registered owner, Snr. Bianchi of Imperia with registration IM 54159. Snr. Bianchi owned the car until April 1968 when it was sold to an American based in Pennsylvania. By 1977, the car had found its way to New York in the care of Mr. Robert Culver, who would care for the car for more than 30 years. After nearly 20 years in storage, Mr. Culver reportedly enjoyed the car on the road from 1996 until 2008, during which time the car made appearances in two American films, American Gangster and School for Scoundrels. In 2008, Mr. Culver commissioned Berlinetta Motorcars in New York to complete a complete restoration of this Ferrari. The new set of Borrani wire wheels were added at this time. Acquired by its last custodian in 2016, this 330 GTC has received a fresh full restoration down to bare metal with new trim by Tappezzeria Luppi in Connolly (VM 8500) Black leather and an extra set in Connolly (VM 3171) Red, as well as her extra set of Borrani wire wheels. This Ferrari 330 GTC is UK registered, matching numbers and beautifully finished with an astonishing attention to detail. It will make an ideal addition to any Ferrari collection and is perfectly suited to appearances at shows and tours around the world.
162 1962 Jaguar E-Type Series I 3.8 Roadster 877481 €190,000 €250,000 $212,800 $280,000 In 1962, Albert Smith of New York purchased this Jaguar E-Type to drive and enjoy, though most certainly not his primary means of transportation. His many vacations included trips to Europe with his E-Type, which he and his wife used to tour the continent. Mr. Smith stayed at the finest hotels during his lengthy trips, commemorating each visit with decals he acquired from each hotel. These were carefully affixed to the inside of the boot lid, and there they remain to this day. Mr. Smith took great care of his Jaguar, yet it has never been fully restored, as evidenced by its overwhelmingly original condition throughout, down to the factory applied Opalescent Dark Blue paint and red leather interior. In 2014, this E-Type was acquired from Mr. Smith by its current owner. Understanding the significance of such an original car, the current owner wisely chose to restore only the mechanical aspects of the car, including the 3.8-litre engine, four-speed gearbox, rear axle, brakes, and suspension. Everything was done to a high standard, but with a sensitivity to maintaining the original appearance and patina. This sensitivity to originality is illustrated by how the original blue top has been preserved with a new soft top cleverly sewn underneath the original, in order to keep the car waterproof without compromising its charming patina. This is arguably the finest example of an unrestored Series 1 E-Type in existence, presenting an extraordinarily rare opportunity to own a Jaguar of such history, character, and lovely original patina that is seldom seen.
163 1959 Aston Martin DB4 DB4/192/L €450,000 €550,000 $504,000 $616,000 Chassis DB4/192/L is a rare factory left-hand drive model, delivered new to Mr Wertheimer in Washington, D.C. While the car then spent its early life on the West Coast, it would come to live on both coasts, subsequently being registered in Connecticut and New Jersey, and also being a part of a well-known collection in California, before being sold to a large collection overseas. At the time of its sale in 2007 the car was believed to have covered only 26,000 miles from new. Currently presented in the classically beautiful colour combination of California Sage Green over Olive Green leather with light green carpeting, this Series I DB4 is perfect for anyone looking to own a "time-warp" example of what many consider to be the "Golden Years" of Aston Martin.
164 2010 Porsche 911/997 Sport Classic WP0ZZZ99ZAS794134 €275,000 €295,000 $308,000 $330,400 This example is number 40 of the 250, and like every Sport Classic, it is instantly recognisable with its iconic ducktail spoiler, inspired by the 1973 911 Carrera RS 2.7, Fuchs-style alloy wheels, Zagato-esque concave roof and unique Sport Classic Grey paintwork with a pair of subtle grey stipes. Suffice it to say that it does not take an aficionado to detect that a Sport Classic is not an ordinary 911. However, it is in less ostensible details where the engineering pedigree of the Sport Classic reveals itself, whether it be the unique combination of the wider Carrera 4S bodyshell with rear-wheel drive or the standard fitment of the 997.2 Sport Chassis pack, Power Pack and carbon ceramic brakes. Even the six-speed manual gearbox received a short-shift kit to produce a more rewarding action. To enhance the retro credentials further, Porsche also tuned the Sport Classic's exhaust and intake to evoke aural memories of the 1970s, whilst on the inside Espresso leather was combined with woven grey and brown inserts for the unique seats and door-cards. Even the gear lever, instrument dials and steering wheel were tailored for the car, all in the pursuit of exclusivity and creating the ultimate driver experience. Having covered just over 6,000 km from new, this example presents in exceptional condition throughout. The 997.2 is already regarded as one of the finest naturally aspirated 911s, and the Sport Classic stands out as one of the best iterations of the class. Already highly collectible, it would make for an extremely fine addition to any collection.
165 1959 Ferrari 250GT Pininfarina Coupe 1533GT €420,000 €540,000 $470,400 $604,800 This "PF coupé" was the seventh second series example produced and delivered new to Giacomo Cuoghi, who resided in Modena, not far from Ferrari's own facilities. In February 1967, ownership passed to Andreoli Vittoria, who then sold 1533 GT to Tom Meade a little over two years later. Meade quickly sold it on to Rip Martin of Los Angeles on 2 July 1969, noting that it was now fitted with the present and correct-type engine (internal number 648F, an original spare engine) and it was promptly exported. By 2006, it was with William Senyak as a restoration project. It was exported to England via Tom Shaughnessy in 2012. Soon after arriving in England a comprehensive restoration was performed by GTB Restorations. Finished elegantly in Blue Notte (Dark Blue) with interior trimmed in supple Connolly hides of tan leather, this fastidiously restored 250 GT is stunning in every detail. Along with the cosmetic restoration, all the mechanicals were fully rebuilt, including the correct-type engine. The superb quality of this classic Ferrari has been rewarded with invitations to several classic car shows including the 2017 Warren Concours d'Elegance in England, where it garnered a class win. In addition, the restoration was featured in the February 2018 issue of Classic Cars magazine. The PF coupé is a grand touring machine in the greatest Italian tradition. More at home cruising the coastline of the South of France than rocketing down the Mulsanne Straight, these cars were built for the individual that respected Ferrari's racing pedigree yet wanted something more civilized and comfortable than its racing counterparts. Chassis 1533 GT fits this description perfectly.
166 2008 Mercedes SLR McLaren Roadster WDD1994761M001407 €300,000 €350,000 $336,000 $392,000 The car offered here is a pristine example of the rare roadster variant. Like the coupé, the SLR roadster has the same thrusting hood, massive side vents, and taut tail-end that includes a rear diffuser and active airbrake. The example offered, finished in desirable black over red leather, and acquired from a Spanish Mercedes-Benz collector, the consignor is believed to be the third owner. The SLR has seen just 18,624 km from new and remains in exceptional condition throughout. It has most recently benefited from a major service completed in March of this year. It represents the perfect opportunity to own a modern Mercedes-Benz supercar that is steeped in competition history.
167 1965 Shelby Cobra 427 CSX3110 €700,000 €1,100,000 $784,000 $1,232,000 The 427 Cobra presented here is amongst the earliest road-going 427 Cobras produced, just the 10th street chassis produced (with the first being CSX 3101). Chassis no. CSX 3110 was finished in Rangoon Red over a Black leather interior. Its production started in December of 1965 and was finished in January of 1966. Interestingly, this is believed to be the first 427 Cobra by chassis number to be fitted with the desirable Kelsey-Hayes 7.5" aluminium 'Sunburst' wheels. According to the SAAC World Registry of Cobras and GT40s, the car was billed to the Marshall Motor Company of Mayfield Heights, Ohio. However, its first owner and early ownership history is unknown. The car first emerged in Florida in the mid-1970s. At that time, Pat Conroy purchased CSX 3110 in Florida as a wreck for $10,000. At the time, the car had damage to its left side and front and had been given a rebuilt vehicle VIN by the Florida Department of Motor Vehicles but was eventually retitled as CSX 3110. The car was noted as retaining its wide front and rear fenders, trademarks of early 427s, and was allegedly showing 10,000 miles on its odometer. Conroy brought the Cobra home to Pennsylvania and sought to restore CSX 3110 to its former glory but over the years, he never found the time. As a result, the car sat in his garage and was purchased as a project by Sandy Sadtler, also of Pennsylvania, in 1987. With Sadtler, the car was finally restored to its original specification and colour scheme. The Cobra remained with him 25 years and in 2002 was sold to Henri-Louis Maunoir of Geneva, Switzerland, who was a former president of the Cobra Club Switzerland. Purchased by the current owner, a Swiss collector and racing driver, in October of 2006, the car remains in excellent condition and is ready to be enjoyed by its next owner. Truly a performance car icon, Shelby's Cobra took the best of British engineering, added American horsepower and made a car that could outrun anything on the road in its day. Any collector of post-war sports cars needs to have a Cobra in their garage, and CSX 3110 would surely be brilliant to drive and enjoy on the open road.
168 1930 Cadillac V16 Roadster Replica 700697 €400,000 €500,000 $448,000 $560,000 The example offered here was originally delivered with a seven-passenger sedan body by the Stockell Motor Car Company of Nashville, Tennessee. In 1986, the restored chassis, engine, and drivetrain were acquired from Ed Perkins of Guilford, Connecticut, by Marc S. Ohm of St. Louis, Missouri, a well-known and respected collector and restorer of Full Classics. In recent correspondence, Mr. Ohm noted that the car was complete save for a body, and fully finished to the point where he was able to drive the chassis into his trailer! Over the next four years, Mr. Ohm proceeded to build a beautiful and fully correct new roadster body around the original bulkhead and bonnet, finished to exacting standards of authenticity, and presented in a rich graphite grey and black combination, with red striping and interior. Following completion of the work the car was shown at several Classic Car Club of America events, including the 1993 Cadillac-LaSalle Experience, where it received the Gilmore Award, and the Missouri Grand Classic that same year. Mr. Ohm and his family also enjoyed driving it on several touring events over the years, demonstrating its fine performance. In 1997, Mr. Ohm sold his roadster to Lawrence Smith of Wichita, Kansas, in whose collection it was maintained for several years before being acquired by Gaetano Rastelli and exported to Italy where it was used in events around Brescia. Acquired from him by the current owner, it has recently received some recommissioning, including being fitted with new tyres, a new convertible top, and some engine work. One of the very few V-16s in Italy, it was the subject of a cover feature in the January 2007 issue of Ruoteclassiche magazine, and its restoration remains well-preserved and presents very attractively, testament to the original quality of the work. In the last few months, the car has been recommissioned and fitted with new whitewall tyres and a new hood. This would be an exciting purchase and a thrilling car to either drive or show.
169 1952 Lancia Aurelia B52 Coupe by Vignale B52 1015 €325,000 €375,000 $364,000 $420,000 This special Aurelia was completed on 24 March 1952 and shipped to Vignale, where it received this beautiful Michelotti-designed body. Chassis number 1015 incorporates horizontal wing vents with a chrome strip that ends in a slight haunch ahead of the rear wheel arches and culminate in subtle, raked fins. Single headlights with driving lights flank a simple 'egg-crate' grille, alongside elegant bumpers with depressed centers and tapered ends. This grille treatment was shared with another Vignale-bodied B52 (chassis 1026), as well as a Ferrari 212 Inter coupé built by Vignale in 1952. It is believed that the car was owned by Gina Lollobrigida, who sent Alfredo Vignale a signed photograph, dated 7 June 1953, and inscribed it to "il più bravo carrozziere d'Italia". It is also thought that the car appeared in the 1953 film La Provinciale. Sometime thereafter, the Lancia was acquired in Geneva by a Mr. Dovaz, a young Parisien who quietly accumulated and number of interesting automobiles. He stored them on a farm in Villemarchal from 1964 to 1983 when he moved them to a friend's Chateau in Bagat-en-Quercy. In 1989, about two dozen cars, including B52-1015, were transferred to a private museum in Sarlat, where they remained before the collection was dispersed. The Lancias were sold to Giorgio Schon and in 2002, Paul V.J. Koot purchased this car, in unrestored condition, as documented in Ard op de Weegh's book The Fate of the Sleeping Beauties. From 2004-2005, the Aurelia was comprehensively restored by Carrozzeria Granturismo Milano. At that time, the car received a desirable 'Nardi conversion', which consisted of a special intake manifold with twin-carburetors, special camshaft and pistons, all of which were available in period. To accommodate the new induction system, a bonnet scoop was added. The car also received special, period-correct Borrani wire wheels, the original, restored wheels also remain with the car. Following restoration, ownership was transferred to Norbert Heijke in July 2006, who kept the car until April 2013. During this time, the car was shown on a number of occasions, receiving awards at the 2006 Concours d'Elegance at Paleis Het Loo, the 2012 Classic Days Schloss Dyck, and was named Best of Show – Coupé at the 2012 Essen Motor Show. It passed through two subsequent owners before being acquired by the consignor in January 2015. The Lancia was then shown at the Essen Motor Show in December 2018, where it was again awarded Best of Show.
170 1959 Maserati 3500GT Coupe AM101 600 €180,000 €220,000 $201,600 $246,400 According to Maserati Classiche, this 3500 GT was originally finished in Grigio Topo over a white interior. Built on September 24, 1959, the car was delivered new to Paris through Jean Thépenier's distributorship. With the Paris Motor Show days away, the car is believed to have been retained for display at the show. It is thought to have suffered slight damage prior to the show but was repaired in time to be presented. After the salon, the Maserati was purchased by a Mr. Gadala from Cannes on October 27. Interestingly, Maserati's internal notes show that the car returned to the factory in March 1963 for a repair to the frame, though the extent of the work is not known. Gadala kept the Maserati until 1975, selling it to Jean Pierre Cornu, who upgraded it with an original five-speed ZF gearbox. Cornu sold the Maserati in 1982 to Gerard Bourdillon, the third owner who eventually sold it to the consignor in 1992. In 2016, the current owner commissioned a full mechanical restoration with Maserati specialist Franco Tralli. A full repaint was done by Carrozzeria Franchini in Modena, where it was refinished in a lighter grey paint and fitted with an attractive contrasting dark blue hardtop. The interior was also refinished in dark blue to match. Impeccably restored and having resided for 60 years in the Côte d'Azur, this Maserati represents a great opportunity to acquire a landmark Italian gran turismo.
171 2004 Maserati Trofeo Light Coupe 4 €180,000 €200,000 $201,600 $224,000 The Trofeo Light was only produced in a quantity of 10. This example, chassis number 04, was used by Girogio Cipollo and co-driver Bruno Corradi in the 2004 Italian GT Championship, entered in the GT2 class. As verified in Maserati's racing book il libro delle Corse, the Trofeo Light performed well, placing 1st in class at both Magione, Pergusa, and Vallelunga. Chassis 04 was the highest finishing Trofeo Light in class, with a final point total of 214, just below Autorlando Sport SRL's Porsche 911. In 2005, chassis 04 was entered at Misano, placing 2nd in class.As presented chassis number 04 would make a wonderful addition to any collection of racing Maserati or could be serviced and put back on the track where the throaty roar of its side exhaust pipes would surely stir the crowd once more.

All information is copyright Auto Auctions Monthly except images which are copyright of Artcurial, Bonhams, Gooding & co., Mecum, RM/ Sothebys, Russo & Steele and Worldwide Auctioneers. All figures are US$ and gross unless specifically stated. All figures are accurate in the home currency for the sale, any figures in other currencies are calculated based on the exchange rate for the date of sale accessed from FxTop.com. Percentages as given are calculated as the % below low estimate or above estimate as noted. All information given for recreational use only and cannot be personally guaranteed for accuracy by the author.