11am, March 9th, 2018
Racquet Park, Omni Amelia Island Plantation
6800 First Coast Hwy
Amelia Island, FL 32034
Dave Gooding left Christies and founded his eponymous firm to take over as the official Pebble Beach auction partner and after trial sales at Palm Beach and the Chandler Collection broadened their offerings with a Scottsdale sale in 2009 and finally to three with their first Amelia sale in 2010. From the very beginning the sale was centered around both great pre-war and the best 1950s and 60s Ferrari's and Porsche's. The most successful examples of Goodings Amelia sale are always built on offering private collections, 2012s Drendel collection of Porsche Turbo's boosting results to $36 million with multiple records and the Jerry Seinfeld collection sell off in 2016 combining with a California to hit nearly $59 million.  The 2017 sale was highlighted by offering a Jaguar XKSS although the revelation that it had a replacement engine meant it failed to meet even its lowered estimate and the total dropped to $30.5 million. 2018 saw Gooding host a lesser sale with the high sale, a 1966 Ferrari 275GTB fetching just $2.53 mil, and a gross sale total of $35.937 million.
Date – sold/offered/% – Gross sale total (US$) – High sale (US$)
12/03/2010 57/71 (80%) $16,112,050 $2,750,000 1931 Voisin C-25
11/03/2011 67/84 (80%) $17,879,550 $1,870,000 1951 Ferrari 212 Export
9/03/2012 70/77 (91%) $36,057,800 $4,400,000 1973 Porsche 917/30
8/03/2013 69/71 (97%) $28,163,500 $2,750,000 1928 Bentley 4.5 Litre
7/03/2014 78/88 (89%) $30,953,450 $3,630,000 1968 Porsche 907
13/03/2015 76/87 (87%) $26,967,150 $3,300,000 1967 Ferrari 275GTB/4
11/03/2016 68/79 (86%) $58,807,150 $17,160,000 1961 Ferrari 250GT California SWB
10/03/2017 69/88 (78%) $30,568,700 $5,665,000 1998 Porsche 911GT1
9/03/2018 83/88 (94%) $35,937,000.00 $2,530,000.00 1966 Ferrari 275GTB
8/3/2019 78/91 (86%) $22,047,980 1930 Packard 734 Speedster
Gooding marquee lots for Amelia in 2019 are a brace of Porsches and a Packard 734. The Porsche 935 was derived from the 911 Carrera RSR Turbo that was raced successfully in 1974 and from its inception in 1976 was just about unbeatable. Various German Porsche experts such as Joest and Kremer among others began to improve and create their own 935s using genuine 911 parts and various official 935 bits and pieces although many were significantly different. The works stopped racing the 935 after 1978 when they had raced the Moby Dick 935/78 in full 800bhp form with absolute dominance but still offered the 935/79 which was essentially based on the works 935/78 for customer use. The 935/79 on offer was delivered to Otis Chandler in Los Angeles for racing although other than a single unsuccessful run at the 1979 LA Times GP, the 935 was never raced. During periods with two collectors, this 935 was very well maintained and the latest owner had it restored at great expense. While this 935 might lack the fabulous race history of some of its brethren, the lack of use has ensured a purity many lack and the condition and potential for use ensure this particular 935 is highly desirable and worth the $2.5 – 3 mil. estimate.
The 2015 Porsche 918 Weissach Spider from the Jan Koum collection is on offer at $1.8 – 2 mil. 1 of just 294 examples built, this 918 had covered less than 40 miles from new. While the Weissach 918 is the one to have and carries a premium over the standard 918, the recent sales patterns have shown $1.5 – 1.6 million and this estimate is high indeed. The third marquee lot is something totally different, one of nine 1930 Packard 734 Speedster Phaetons known to exist. This example was original supplied to McLure Halley, the well known sportscar collector and survived in excellent condition before a Stone Barn restoration in the mid 2000s and an appearance in the 2006 Pebble Beach concours. Only one of the Speedster Phaetons have been sold since 2011 and that was for $2 million so I would expect this example will sell for around the same amount and Gooding estimate it at $1.7 – 2 mil.
---
Mid century highlights are:
1949 Delahaye 135M Guillore Cabriolet – Est. $500 – 600k. Not in the same league as the pre war Delahayes, this is still a fabulous car in lovely condition. Recently restored by Alan Taylor at huge cost. Highly worthwhile of what is a relatively high estimate for the type.
1950 Kurtis Sportscar – Est. $275 – 350k. Just 16 examples of the Kurtis roadcar were built and two are on offer at Amelia Island. This example does seem a little on the expensive side but if you like the style, it would be worth the estimate.
1955 Lancia Aurelia B24S Spider America – Est. $1.3 – 1.6 mil. A proper Spider America in beautifully restored condition. A wonderful car and value at the low estimate.
1957 AC Ace Bristol – Est. $300 – 350k. A very nice AC Ace that was raced when new at Thompson and Lime Rock. Excellent example that is original, well preserved and ideal for any use. Market correct.
1960 Ferrari 250GT Pininfarina Coupe – Est. $350 – 450k. A lovely, original example of the PF Coupe. Will require an expensive restoration but the estimate allows enough room for that to be completed and still come out ahead.
1961 OSCA 1600GT – Est. $350 – 500k. 1 of 30 examples extant. A high quality OSCA, unknown history, market correct at the low estimate.
1962 Maserati 3500GT Vignale Spider – Est. $550 – 650k. A French Spider, delivered in Bianco. Restored 30 years ago, redone inside and out since and the estimate is appropriate for that condition. Very good buying at the low estimate.
1963 Ferrari 250GT Lusso – Est. $1.3 – 1.6 mil. A very original Lusso that has been restored many many years ago and while highly useful, may require another restoration in years to come. As such nothing more than the low bid is value.
1965 Ferrari 275GTS – Est. $1.3 – 1.6 mil. A lovely, matching numbers 275GTS in original condition, a decent driver, value at the low estimate.
1973 Porsche 911 Carrera RS 2.7 Touring – Est. $600 – 800k. A lovely Carrera RS, restored by Rainbow Autowerks to a high level many years ago. Value at the low estimate.
1973 Porsche 911 Carrera RS 2.7 Lightweight – Est. $1 – 1.2 mil. A proper genuine Lightweight RS, restored by Rennsport in New Orleans a decade ago. Ready for anything, market correct.
1974 BMW 2002 Turbo – Est. $120 – 150k. 1 of 615 in this livery. Restored at some point and all complete. Market correct.
1974 Ferrari 246GTS – Est. $275 – 350k. A very original, one owner 246GTS. Lovely patina, a great driver and fully documented.

Modern collectible highlights are:
1981 Porsche 924 Carrera GTS Clubsport – Est. $250 – 300k. 1 of just 406 built for Group 4 homologation. 1 of 15 in this spec. Mechanically restored. Market correct.
1984 Audi Quattro Sport – Est. $450 – 525k. 1 of 200 built for Group B rally homologation. US car from new, well maintained, low mileage example. Market correct.
1987 Porsche 962C – Est. $1 – 1.25 mil. Kremer built Leyton House racer, ran Le Mans in '87 and '88. Build using a Thompson carbon fibre chassis and top spec. Unused for nearly three decades which might explain the low estimate.
1993 Porsche 911/964 Carrera RS 3.8 – Est. $1.2 – 1.5 mil. 1 of just 12 in Speed Yellow. Excellent car, low mileage, excellent example. Market correct.
2018 Porsche 911/991 GT2 RS Weissach – Est. $400 – 500k. Offered in essentially new condition with just 120 miles from new. Very high spec. Potential future classic so possibly market priced.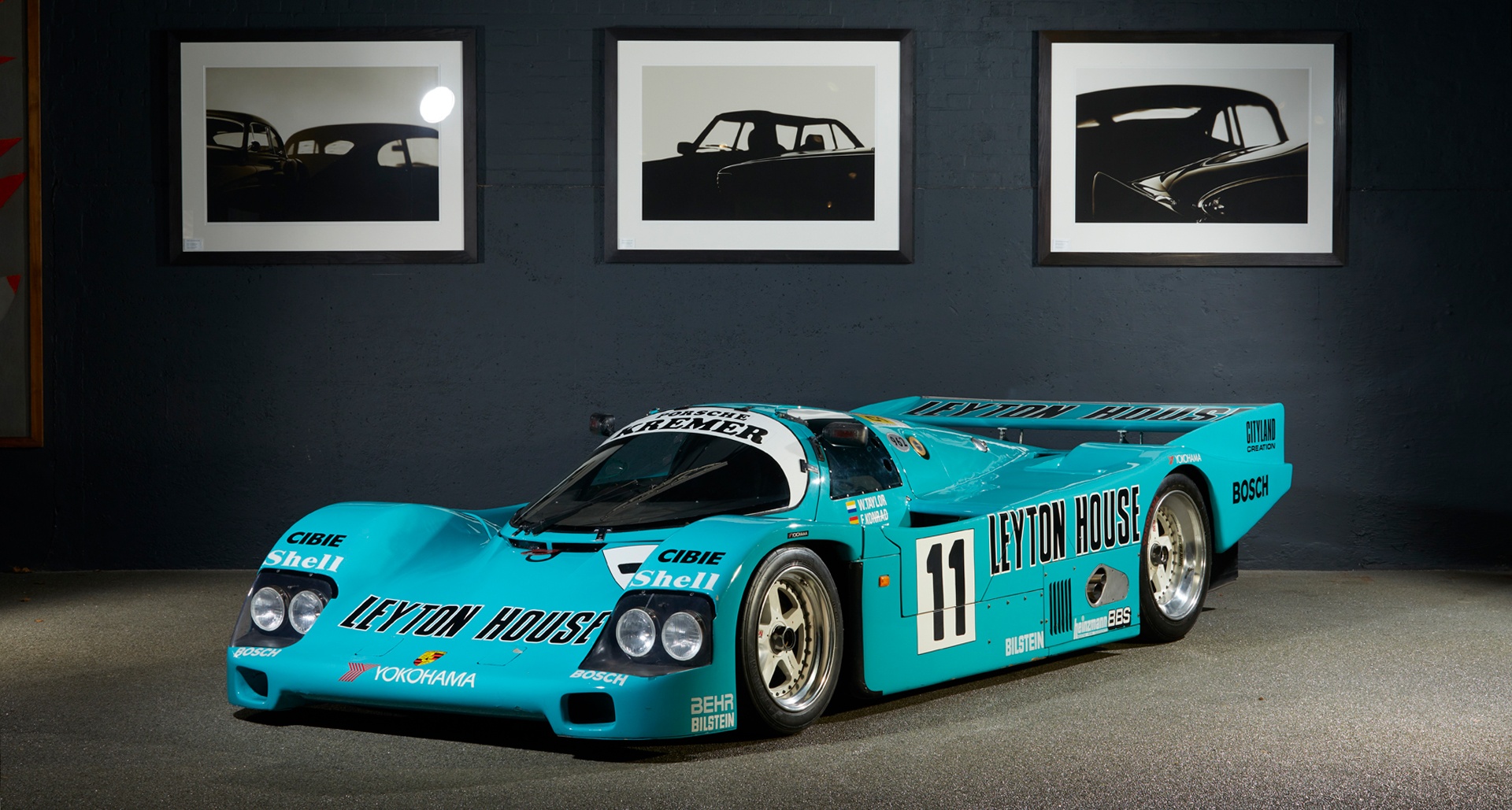 Gooding are offering a set of collectibles with a narrower focus in 2019, its almost like they have personally handpicked them and the selection is all the better for that.
Results
Gooding returned to Amelia Island where they have had an enviable amount of success over the years and offered a good if not great selection of fine collectors cars with mixed results like elsewhere during the week. Total sales dropped to $22.048 million (from 2018s $35.94 mil.) and the sell through rate from 94 to 86%. 
Goodings marketing centered around the Porsche 935/79 which failed to sell at a high bid of $2 million against a $2.55 – 3 mil. estimate leaving the 1930 Packard 734 Speedster Phaeton as the well deserved top sale at $1.765 million. High sales were lead by the 1973 Volkswagen Type 181 Thing at $53,760 and 1949 Fiat 500B Topolino at $61,600 (both 54% over estimate) while low sales included the 1915 Packard 1-35 Twin Six 7 pass Touring at $32,480 (67% below estimate), 1964 Rolls-Royce Silver Cloud III Saloon at $47,600 (-52%) and the 2015 Porsche 918 Wessaich Spider at $1.49 mil (-17%).
Two of the cars were both good buying and well sold, the 1987 Porsche 962C at $1.022 mil. and the 1965 Ferrari 275GTS at $1.325 mil. Other than the 935, the two most important no sales were the 1973 Porsche 911 Carrera RS 2.7 Lightweight which failed at a high bid of $800k and the 1955 Lancia Aurelia B24S Spider America at $1.1 mil. Gooding did relatively well to sell 78 cars and fetched $22 million, especially without any true marque lot on offer and will have plenty to ponder in the five months between now and Monterey.
---
Key – Lot # – Year – Make – Model – Chassis/ VIN – Est US$ – Low/High – N.R = No Reserve – Results US$ & EURO – % gross sale US$ +/- high or low estimate.
1 1967 S.C.A.F. Ferrari 330P2 childs car 97 $30,000 $40,000 N/R Not sold Not sold N/A Red over Blue. Rarely seen in the US, the five-eighths-scale Ferrari 330 P2 child's car was authorized by Ferrari and originally developed to be driven by children attending the 24 Hours of Le Mans on a small track on the grounds of Circuit de la Sarthe. Constructed of a lithe fiberglass body over a tubular frame, this diminutive racer is powered by a single-cylinder four-stroke engine, and boasts rack and pinion steering and rear drum brakes. Offered with an instruction manual and an absolutely charming shipping crate, this scale P2 would be an enchanting addition to any Ferrari collection.
2 1949 Fiat 500B Topolino 137801 $30,000 $40,000 N/R $61,600 €54,892 54% Burgundy over Tan. In 2016, the current owner, a Ferrari expert and restoration specialist, imported this Topolino from Italy. As chassis 137801 had previously been only cosmetically restored, the owner enlisted restoration expert Greg Jones to perform a meticulous overhaul with attention to correct mechanical components, refined interior details, high-quality finishes, and minor updates. In 2017, this 500 B won First in Class at the Renaissance car show in Mississippi. One of the earliest pioneers of small-car design, this charming, beautifully restored Topolino is primed for enjoyable driving and delightful vintage events.
3 1971 Cadillac Sedan de Ville 683491Q216650 $20,000 $30,000 N/R $13,440 €11,976 -33% Cypress Green Metallic over Dark Jade. Produced at Cadillac's Detroit assembly plant and resplendent in factory specified Cypress Green Metallic paint over Dark Jade upholstery, this Cadillac Sedan DeVille is offered from a major private collection, where it has benefited from limited use. As expected from Cadillac, standard features and options include climate-control air-conditioning, auto-dimming headlamps, cruise control, power-assisted brakes and steering, power-operated door locks and windows, three-speed windshield wipers, and a dash-mounted clock. A modern stereo head unit is currently fitted, but an original General Motors AM/FM radio is included, along with an extra set of keys, owner's manual, and miscellaneous items. In fine original condition and highly attractive throughout, this 1971 Cadillac Sedan DeVille is quite rare today and will provide an enjoyable experience while easily attracting admirers wherever it appears.
4 1989 Porsche 930 Cabriolet WP0EB0930KS070599 $175,000 $225,000 N/R $207,200 €184,637 Mid Guards Red over Champagne leather. This Guards Red Turbo Cabriolet was delivered with a full leather Champagne interior and a black power top. Options included a sport steering wheel with elevated hub, Monterey radio, locking differential, and shorter gearshift lever. The Porsche's original owner cherished this superlative example before selling it to the current owner in 2007, and the 930 retains stunning paint and gorgeous interior, while displaying just under 3,500 miles at the time of cataloguing. The consignor, an ardent Porsche collector, has made ongoing preservation a top priority. In 2017, the car received a new ignition control unit, fuel accumulator, battery, and fresh oil. Accompanying the sale are a jack, tool kit, manual, CARFAX Vehicle History Report, and service records. This celebrated icon of performance history is an exceptional two-owner example that has been cared for by knowledgeable enthusiasts. Porsche engineering, design excellence, and exemplary preservation beautifully converge in this rare and stunning 930 Cabriolet.
5 2014 Shelby GT500 Convertible 1ZVBP8KZ1E5209656 $40,000 $50,000 N/R $58,240 €51,898 16% Triple Black. Carrying an MSRP of $69,545 according to its window sticker, this all-black 2014 Ford Shelby GT500 was completed in February 2013 and sold to the consignor by Packey Webb Ford of Downers Grove, Illinois. Standard features include a supercharged 5.8-liter V-8 engine and six-speed manual gearbox; plus lightweight aluminum hood with air extractor; Le Mans top and rocker stripes; 19″ and 20″alloy wheels; quad-tipped rear exhaust outlets; HID projector headlamps; Brembo vented ABS disc brakes; electric power-assisted steering; SVT-tuned suspension; power locks, mirrors, and windows; carbon fiber driveshaft; and a universal garage-door opener. Options include the electronics package with navigation, low-gloss black stripes, Shelby manual leather Recaro seats, Shaker Pro audio, and a Shelby cover. Carefully stored and showing less than 200 miles at the time of cataloguing, this Shelby is accompanied by factory books and original sale paperwork, and is poised to embark on a thrilling adventure with its next owner.
6 1991 Mercedes-Benz 560SEC WDBCA45E5MA565963 $80,000 $100,000 N/R $78,400 €69,863 -2% Blackberry Pearl over Cream leather. This beautiful late-production example of Stuttgart's handsome four-seat coupe is one of very few to be finished in rare Blackberry Pearl Metallic (DB 481U) paint and trimmed in cream beige leather. It was reportedly purchased new by Pamela O'Brien-Kimmet of Florida before being sold in the 2000s to New Jersey resident Kirk Yegarian, who installed an upgraded Becker radio with a CD player. The SEC passed briefly to a third owner in 2017, and now, under its current ownership, it displays less than 8,000 total miles. Accompanied by a tool kit, owner's manuals, warranty booklet, and service invoices, this beguiling and extremely clean 560 SEC benefits from mild use – less than 300 miles per year, on average – resulting in a pristine and well-maintained example that should appeal to any Mercedes-Benz enthusiast.
7 1982 Ferrari 512BBi 40731 $275,000 $350,000 Not sold Not sold N/A Rosso Ferrari over Nero and Grigio Stoffa. Finished in traditional Rosso Ferrari with black rocker panels, this 512 BBi was originally retailed through official French Ferrari dealer Charles Pozzi SA in April 1982. Notably, this example features an interior trimmed in black leather with gray stoffa (cloth) seat and door-panel inserts, as well as a period Pioneer radio and equalizer. Like many European-delivery Boxers, this car was subsequently exported to the US and meticulously preserved in the care of Ferrari collectors. Today, the 512 BBi is beautifully presented in all respects and is accurately detailed down to the correct metric Michelin TRX tires. Showing just over 5,000 miles on the odometer, and accompanied by its original tool kit, Ferrari Classiche Red Book, and invoices for a January 2019 belt service, this attractive Berlinetta Boxer would make a compelling addition to any collection of Italian supercars.
8 1988 BMW M3 WBSAK0305J2195473 $90,000 $120,000 N/R $95,200 €84,833 Mid Henna Red over Black leather. This lovely early example was completed on May 4, 1987, finished in the highly desirable shade of Hennarot (Henna Red), one of the rarest of E30 M3 colors, as it was available only for about the first six months of production. The consignor, Enthusiast Auto Group, one of the country's foremost BMW experts, acquired the car in 2018 and, after inspection, states that it retains all of its original body panels. As one of less than 200 Hennarot examples believed produced for the North American market, it is even rarer with its black leather interior. The M3 previously spent time in the collection of IndyCar driver Graham Rahal and recently received a comprehensive service by the Enthusiast Auto Group, with meticulous work to both the mechanical and cosmetic elements of the car. Minute items such as hose clamps and fasteners were replaced with genuine BMW parts in order to make this car factory-correct and functional. Offered with a CARFAX Vehicle History Report, books, tools, jack, and detailed receipts, this car represents an outstanding example of BMW's legendary high-performance E30 M3.
9 1971 Mercedes-Benz 280SE 3.5 Cabriolet 111.027.12.002577 $275,000 $350,000 Not sold Not sold N/A White over Green leather. This outstanding Mercedes-Benz 280 SE 3.5 Cabriolet presents in largely original condition. It has not been comprehensively restored; rather, it has been meticulously maintained and preserved throughout its life. Finished in white (DB 50) and green leather upholstery, the Cabriolet was purchased new by Dr. Austin O'Malley of Massachusetts. The O'Malley family enjoyed it on weekends and at their Cape Cod vacation home until, via a broker, it was acquired by the consignor in 2003, when this Cabriolet had 63,217 miles. Just over 5,000 miles have been added since. According to the consignor, the 280 SE 3.5 retains its original Roser leather interior upholstery and carpeting. A large file of receipts and photographs reveals respectful and dutiful maintenance and sympathetic refurbishment. In 2015, the engine bay and chassis were finely detailed by Jim Cosgrove of OldTimer Restoration in Massachusetts, and in October 2018, the Cabriolet earned AACA National Senior Award honors. Accompanying the sale are the original spare tire, tool kit, convertible-top boot, manuals, and service and maintenance records. Clearly benefiting from the loving care of just two owners from new, this award-winning 280 SE 3.5 Cabriolet embodies the original character of the last hand-built Mercedes-Benz model.
10 1974 Porsche 914 2.0 4742919674 $50,000 $70,000 N/R $64,960 €57,886 Mid Delphi Green Metallic over Black and Tartan. Development of the Porsche 914 was steered by Ferdinand Piëch, grandson of Ferdinand Porsche and the executive responsible for Porsche's legendary 917. Presented in its originally specified and rare color, this 914 has appeared in books and magazines and garnered prestigious concours awards, including recognition at the highest level in 1995, when it won a coveted Porsche Club of America Manhattan Circle Trophy, the club's premier concours honor at the time. The same year, the 914 was featured in Porsche Panorama magazine and, in 2006, it was the cover car for Brian Long's definitive history of the 914. The consignor, a longtime Porsche expert and author who has known the car since the 1990s, believes the 914's current mileage of just under 13,000 to be original. He states that only minimal, as-needed restoration work has been done, and the car retains many correct and hard-to-find parts. Documentation includes a concours judging sheet as well as maintenance records dating to 1990, including those for mechanical work performed to bring the car out of storage in 2012 after it had been parked since 1995. Today, this 914 is offered with an owner's manual, Porsche COA, tool kit, spare tire, jack, and its California pink slip and California blue plate. Trophies and ribbons are included, as well as copies of images from the 1995 Manhattan Circle. This is an excellent opportunity to acquire a highly awarded and very attractive 914.
11 1974 Ferrari 246GTS 07824 $275,000 $350,000 $302,000 €269,114 Mid Rosso over Nero and Rosso leather. via Precision Motors to Richard Owen, TX, USA (1), never sold. Ferrari retailer in Dallas. Upon seeing it on display, the owner's wife inquired and secured a 246 Dino brochure, later saying to her husband the words every enthusiast dreams of hearing: "Your birthday present is at the Ferrari dealer." Initially daunted by the $18,000 price, the couple persevered and purchased the alluring Dino on June 12, 1974, and it has remained in the same ownership since. During the past 45 years, the car has been consistently serviced by Ferrari or Dino specialists and used sparingly – about 1,000 miles per year, on average – by its single dedicated owner. In 1976, the car incurred minor damage to an area above the grille and was fully repainted in its original Ferrari red. Today, the original coachwork and chrome trim proudly remain, displaying years of respectful use. The interior retains its gently faded mouse hair dashboard material, as well as its original steering wheel, instruments, and other features, all of which acquired their patina through time and enjoyment. In 2012, the seats were reupholstered and upgraded to the Daytona style, and are complemented by the original red carpeting. Upon unlocking the latch levers, the engine compartment and trunk appear tidy, just as the front storage area reveals an OEM Michelin XWX spare tire on its Cromodora wheel. Having traveled 46,062 miles as of cataloguing, as documented in numerous maintenance invoices, this remarkable Dino was most recently serviced, in mid-2018, by Norwood Auto Italia in Dallas, with work including carburetor adjustment, a new battery, new fuel pump, column switch repair, and brake flush. Accompanying the car are a multitude of original items, including owner's manuals in their leather pouch, warranty card (featuring the consignor's name), owner's service booklet, chassis service manual abstract, spare parts catalogue, tool roll, jack kit, spare keys and original fob, and a selection of spare parts. In addition, there is a copy of the Manufacturer's Statement of Origin. Decades of documented mileage and maintenance, as well as desirable options, make this late-production Dino 246 GTS among the best available: suited to enjoy, show, or drive, just as its sole owner has so lovingly done since he first guided it home.
12 1992 Mercedes-Benz 500E WDBEA36E8NB701595 $70,000 $90,000 N/R $84,000 €74,853 Mid Black Pearl over Grey leather. This 500 E presents as an immaculate survivor. The first owner, Ms. Shelton of Pennsylvania, bought it from Mercedes-Benz of Fort Washington on April 27, 1992, and drove it just over 1,200 miles a year on average before selling it at the end of 2017. At the time of cataloguing, it displayed only 31,177 miles. The leather-trimmed interior features climate control, dual air bags, heated leather seats by Recaro, an electric sunroof, and Blaupunkt stereo. Accompanying the sale are maintenance receipts spanning two decades from the original owner, plus manuals, tools, and the original window sticker. Fine examples of the 500 E are among the most envied and exclusive European cars of the era, making this offering an opportunity not to be missed.
13 1961 OSCA 1600GT 006 $350,000 $500,000 $489,000 €435,751 Mid Rosso over Nero leather. Sr. Mercurelli, Italy (1), Cavallaro Carlo Alberto (2), Bellancanto S.p.a. – Fabrizio Violati, Italy (3), Mario Alberto Addis (4), Don Polak, TN, USA (5), Steve Patti, TX (6), vendor '12 (7). 1 of 60 produced, 30 that still exist. Also fitted was a handmade reproduction wiring harness from Italy, an oil cooler, and mechanically restored gauges. The interior was retrimmed with evocative diamond-quilted upholstery and competition-style lightweight bucket seats inspired by the Alfa SZ. Today, the OSCA still wears original cast-magnesium Amadori wheels. Mr. Patti assembled extensive photos of 006's restoration to serve as a photobase resource for the model.
14 1973 Volkswagen Type 181 Thing 1832346599 $25,000 $35,000 N/R $53,760 €47,906 54% Pumpkin Orange over Black. An exceptional Thing, this collector-owned example from 1973 is eye-catching in its Pumpkin Orange finish, complemented by a black convertible top as well as a rare, complete set of side curtains for weather protection as required, and bright hubcaps. The purposeful interior compartment is correct and attractive to match; at the rear, the peppy, air-cooled 1.6- liter flat-four engine and surrounding engine bay are nicely detailed and properly equipped. A complete fluid service was performed during late 2017, including the braking system. Ready for enjoyment by a lucky new owner, this 1973 Volkswagen Thing will certainly continue to enchant all who experience it.
15 2008 Alfa Romeo 8C Competizione ZARJA181280038707 $300,000 $350,000 $357,000 €318,125 2% Rosso over Nero leather. As noted on the window sticker, this 8C Competizione was specified in Red Metallic paint with black leather upholstery, and its options included an Impianto Bose Premium GT sound system, full carbon kit, fitted luggage, GPS navigation, leather headliner, and the classic Marchio Sportivo on the front fenders. Retailed through Maserati of Troy in Michigan, this Alfa Romeo remained with its original owner until 2018, when it was sold to the consignor. Today, the car remains in excellent, show-quality condition, having been driven less than 400 miles from new. In keeping with its overall presentation, this 8C comes with its special-ordered fitted luggage as well as its original window sticker, owner's manuals, keys, and other factory accessories. With its limited-production status and ultra-low mileage, this 8C Competizione presents as the ultimate expression of modern Italian engineering melded with the nostalgia of Alfa Romeo's prewar preeminence.
16 1974 BMW 2002 Turbo 4290558 $120,000 $150,000 N/R $112,000 €99,804 -7% Polaris Silver over Black. This beautiful Turbo is one of only 615 Polaris Silver examples produced by BMW. It was formerly owned by German BMW and Alpina racer Dieter Hegels, who raced BMW 2002s, 3.0 CSLs, and various Alpinas, and was the winner of the 1970 German Circuit Master Championship, the predecessor to today's DTM. After Hegels had owned this 2002 for several years, he and his team of BMW experts performed a comprehensive restoration. The mechanicals were attended to and motor sports graphics and beautiful paint were applied with care. It should be noted that, according to a letter from the restorer, although a correct type engine is fitted, it is not believed to be the original unit for this car. A BMW Classic Vehicle Certificate, owner's manual, jack, tool kit, and car cover accompany the sale. Offering brilliant handling and astonishing performance, and draped in iconic motor sports livery, this BMW 2002 Turbo presents the next fortunate owner a highly desirable combination of rarity, captivating historic importance, and an attractive restoration.
17 1915 Packard 1-35 Twin Six 7 pass Touring 81407 $100,000 $130,000 N/R $32,480 €28,943 -67% Rusty Metal over leather. Upon the introduction of the Twin Six in 1915, Henry Joy, president of Packard Motor Car Co., proclaimed it to be "the greatest piece of machinery that ever went upon the highways." Packard's well-established engineering prowess surely appealed to this vehicle's first owner, Andrew Kramer, who was an inventor and founder of the Columbian Steel Tank Company of Kansas City. In 1917, the Twin Six was damaged in a fall as it was being hoisted to the second floor of a paint and trim shop. Mr. Kramer had the Packard factory rebuild the car, which was completed using a second-series Twin Six engine. This stately automobile was soon pressed into service escorting VIPs around the Columbian Steel Tank Co. factory grounds, which it did for many years. In 1951, Kansas City was struck by the infamous Black Friday Flood. Water and mud inundated the factory grounds – including the Packard, as shown in photos in the car's history file. The Twin Six was subsequently cleaned by the Kramer family, and then was sold, circa 1963, to Packard enthusiast and collector Bradley Skinner. Mr. Skinner later installed a correct first-series V-12 engine, which it retains today. No longer in running condition, this remarkable Packard will require refurbishment before use. This Twin Six is a rare unrestored survivor from one of the most celebrated marques in automotive history.
18 1997 Porsche 911/993 Turbo S WP0AC299XVS375852 $425,000 $475,000 $423,000 €376,938 -1% Arctic Silver Metallic over Black and Grey leather. This example presents in attractive Arctic Silver Metallic paint. The interior is trimmed in two-tone black and gray leather, with an exclusive carbon fiber package, comprised of inserts on the dashboard, door panels, emergency brake, and shift-knob. Formerly held in the private collection of a renowned Texas-based Porsche enthusiast, this outstanding 993 Turbo S was acquired by the consignor in late 2018. It has been meticulously maintained throughout its life, as is evident from the superb condition of the paint and interior. This exquisite example is outfitted with an electric sunroof, rear windshield wiper, cruise control, AM/FM/CD player with an eight-speaker sound system, air-conditioning, aluminum doorsills, and yellow brake calipers – many of the trappings one might expect on a luxury tourer. That said, with its magnificent 3.6-liter Type M64/605 engine and six-speed manual transaxle facilitating dynamic acceleration tempered by all-wheel-drive handling on specially finished alloy wheels, the Porsche 993 Turbo S is as suited to the Nürburgring as the city streets of Stuttgart. Serviced less than 300 miles ago and reported by the consignor to be in excellent mechanical condition, this Turbo S wears a 3M clear protection bra and new tires and is accompanied by books, Porsche Certificate of Authenticity, receipts, jack, tire inflator, tool kit, and an extra Porsche key. This Porsche 993 represents the ultimate development of the air-cooled Turbo, with performance similar to the 959 supercar. As one of only 176 exported to the US, this example is rare and in pristine condition with less than 11,400 miles on the odometer, and it is the ideal companion for the Porsche lover with a taste for track-induced adrenaline.
19 1987 BMW M6 WBAEE140XH2560659 $60,000 $80,000 N/R $67,200 €59,882 Mid Red over Black leather. This 1987 BMW M6 is a striking, well-maintained, and beautifully preserved example with just under 38,000 miles at time of cataloguing. It was sold new on January 21, 1988, by BMW dealer Wide World of Cars in Spring Valley, New York. The majority of its mileage was accumulated by 1994 as progressively documented in the service booklet, with the last stamped entry confirming a BMW dealer inspection performed at 34,502 miles on March 4, 1994. The M6 passed through another New York-based owner to the consignor in 2015, who had it serviced and maintained by an authorized BMW dealer, with receipts on file. Accompanied by books and tools, this 1987 BMW M6 is handsomely presented throughout and marks a great opportunity as one of the most sought-after and satisfying of all BMW performance models.
20 1954 Alfa Romeo 1900C SS Touring Coupe AR1900*01678* ? ? Not sold Not sold N/A Società per il Commercio dei Prodotti Alfa Romeo, CH (1), unknown, Carlo Vögele '90, unknown '98, Christoph Bode, Germany '03, Ian Wade, UK '04, Southwood Car Company '15, vendor. At the time of Mr. Vögele's purchase, the SS had been parked for almost 20 years, and he commissioned Carrozzeria Lopane in Milan to conduct an extensive restoration, including a repaint in red (as documented by a specially prepared photo binder).The dealer commissioned a mechanical freshening by B & F Touring Garage in Germany that included a rebuild of the carburetors and attention to the brakes. The vendor entrusted Rizza Classic in Rome with the car to perform a full cosmetic restoration in the original factory paint color. The interior was re-trimmed in a two-tone scheme of tan and cream leather, and a new set of correct wire wheels was fitted. Accompanied by an owner's manual, jack, and tool kit, this authentically restored Alfa Romeo is documented with former registrations, restoration photos and invoices, copious paperwork in German, and a vehicle history by Southwood. The 1900C has been minimally used since the recent freshening, and retains a correct tipo 1308 engine, the desirable component that fueled numerous podium finishes during the mid-1950s Italian Sports Car Championships. Eligible for major touring events and ideal for concours presentation, this elegant Alfa Romeo would make a distinguished addition to any collection.
21 2018 Porsche 911/991 GT2 RS Weissach WP0AE2A9XJS185159 $400,000 $500,000 N/R $357,000 €318,125 -11% White and Black over Black leather and alcantara. Offered from the private collection of the original owner, this stunning 991-series Porsche 911 GT2 RS was completed on April 20, 2018, and today shows less than 120 miles. Complete with the factory-issued books and manuals, plus commemorative document box, window sticker, and Porsche Production Specifications certificate, it features the $18,000 Weissach Package. Gorgeous in white with black accents over black leather/Alcantara upholstery including Platinum Grey stitching, this example is further equipped with an impressive array of 18 other factory options. Among them are the Front Axle Lift System, a larger fuel tank (23.7 gallons), and aluminum pedals and footrest. A limited run of just 1,000 examples of the GT2 RS is envisioned by Porsche, making this a singular opportunity to acquire an instant classic.
22 1957 AC Ace Bristol BEX274 $300,000 $350,000 Not sold Not sold N/A White over Red leather. via AC Imports to Gerald Henry Lehrer, MD, USA (1), raced at Thompson and Lime Rock in '57, unknown, Elmer Wilcox, NY '74, vendor. Recently discovered after two decades of static storage, this Ace Bristol presents in well-kept and largely original order. Not only does the car still retain its matching-numbers engine and factory data tag, its beautifully patinated red leather interior and carpeting remain intact. The chassis and bodywork appear to be well preserved and quite presentable, and although the car has not been run and will require mechanical recommissioning, it could certainly be maintained and enjoyed in its charming, as-found condition. Not only are Aces among the most beautiful sports cars of their time, they are especially endearing to drive. A Bristol is an ideal companion on tours such as the California Mille or the Colorado Grand, and in historic racing they are always competitive, sought-after entries. This particular example, with its period-competition pedigree and long-term ownership, is all the more appealing.
23 1991 BMW Type M3 Cabriolet WBSBB05080EB86431 $70,000 $90,000 N/R $92,400 €82,338 3% Black over Black. This example is one of only 476 built in the final year of E30 M3 convertible production. Assembled at the factory with the most potent engine available – the 215 bhp S-14 twin cam – this M3 was sold new in Germany, where it remained throughout the 1990s under the care of two meticulous enthusiasts before it was sold to the current owner in North America. In 2016, five new tires were installed, the brake fluid flushed, differential fluid replaced, coolant system serviced, and the alternator drive belt replaced. Accompanying the car are manuals, tools, factory leather pouch, matching M wallet, gloves, wheel spanner, and previous German ownership paperwork. This M3 convertible is a wonderfully presented example poised to deliver driving pleasure to anyone who enjoys the rare combination of performance, exclusivity, and open-air thrills.
24 1973 Porsche 911 Carrera RS 2.7 Lightweight 911 360 0196 $1,000,000 $1,200,000 Not sold Not sold N/A Grand Prix White and Green over Black. Original Owner (1), unknown, Thomas Reichel '80s, Bob Jordan, IL, USA '91, David Mohlman, FL '03, vendor '03. According to a copy of the Bill of Sale on file, the consignor acquired the M471 Lightweight in May 2003 from noted Porsche collector and dealer David Mohlman. Shortly thereafter, he commissioned RennSport Racing of New Orleans to restore this example to its factory-correct livery and specification. During 2004 and 2005, the Porsche was disassembled down to the bare body shell, the front and rear fenders were returned to their factory-original Carrera RS "narrow" configuration, and the mechanical systems were rebuilt and restored. The potent flat-six engine was rebuilt to its factory-correct 2.7-liter displacement, the gearbox was rebuilt, and proper brakes were installed. Grand Prix White Glasurit paint was used to refinish the exterior of the car, accented by factory-specified Green "Carrera" lettering and matching wheels, which were expertly restored and correctly refinished by noted expert Harvey Weidman. Currently riding on period-correct Pirelli CN36 radial tires, the Carrera RS retains correct bucket seats, lightweight door panels, and Glaverbel lightweight glass. Extensive photographs document the restoration work performed by RennSport Racing and reflect the fanatical attention to detail applied to the Carrera's systems and components. Only test and sorting miles have been covered since the restoration was completed, followed by fastidious, climate-controlled garage storage and care in the consignor's collection of incredible Porsches. Not previously publicly exhibited, this exceedingly charismatic 1973 Porsche 911 Carrera RS 2.7 M471 Lightweight offers the compelling opportunity to preserve, show, or enjoy this legendary performer.
25 1965 Jaguar E-Type Series I 4.2 Roadster 1E11252 $150,000 $200,000 N/R $109,200 €97,309 -27% Pale Primrose and Fawn and Black over Beige leather. In 1965, Charles Lee Becker, president of Handy Andy, a grocery store chain based in San Antonio, Texas, celebrated his success by ordering a new E-Type Roadster. Completed on July 7, his car was finished in Pale Primrose Yellow with beige upholstery, a Fawn soft top, and a black hardtop. Mr. Becker collected his E-Type in Coventry and enjoyed it for five years, driving the car almost 30,000 miles. In November 1970, he sold the Jaguar to Harold Richardson, a fellow San Antonian who served as the E-Type's faithful custodian for the next 34 years. Mr. Richardson kept a detailed logbook dating from 1970 through 1984, when the E-Type was parked with just 40,737 miles. The car remained in storage until his passing in 2004, whereupon it was sold to the consignor, a collector with a passion for unrestored sports cars. In his care, the Jaguar was returned to running order and has benefited from sparing use. Today, the car possesses the unmistakable characteristics of a well-kept, unrestored E-Type. The chassis, engine, and body numbers match the accompanying Jaguar Daimler Heritage Trust Certificate, and the consignor reports that the car retains most of its factory paint finish, as well as its original soft top, Triplex glass, Girling shock absorbers, stickers, and chalk marks. The sale includes the tool kit, jack, and owner's manual, as well as Mr. Richardson's logbook. A three-owner, low-mileage Series I E-Type is an incredibly rare find – one worthy of serious consideration.
26 1965 Ferrari 275GTS 06805 $1,300,000 $1,600,000 $1,325,000 €1,180,717 Mid Rosso Cina over Nero leather. Displayed at the Brussels Motor Show, via Luigi Chinetti to Donald Andrews, FL, USA (1), J. Peter Martin '69 (2), Ronald Martin '84 (3), unnamed, Japan '01 (4), unnamed, MD, USA (5), vendor (6). The Ferrari has benefited from sparing use in recent years, and today it shows less than 48,500 miles on the odometer, a figure the consignor believes represents the original mileage. Retaining its matching-numbers engine (no. 06805, internal no. 116/64) and presented in its attractive factory color scheme, the 275 GTS is in impressive condition throughout and accompanied by a history report by Marcel Massini.
27 1983 Porsche 911SC WP0AA0918DS121463 $60,000 $80,000 N/R $81,200 €72,358 1% Light Bronze Metallic over Brown leather. This exceptionally well-maintained and preserved Porsche 911 SC was purchased new by Dr. Foster Thomas of Pittsburgh, Pennsylvania, on March 16, 1983. In addition to the car's numerous standard features, options included Light Bronze Metallic paint, a sunroof, genuine leather interior, a Blaupunkt Monterey digital cassette radio, upgraded battery, limited-slip differential, forged alloy wheels with anti-theft device, as well as front and rear spoilers. The consignor, a prominent Midwest-based collector, purchased the Porsche in early 2015 and treated it to regular maintenance and service work. Today, the car remains in pristine, near-showroom condition in all respects. As offered, this outstanding 1983 Porsche 911 SC includes the window sticker, booklets in their factory pouch, service receipts from new, an extra key, a tool roll, an air compressor, a spare wheel and tire, roadside jack, and gloves. Showing less than 8,350 miles at the time of cataloguing, this time capsule 911 SC certainly is one of the finest available and should be an exciting find for discerning Porsche collectors.
28 1950 Kurtis Sportscar KB016 $275,000 $350,000 $263,200 €234,539 -4% Burgundy over Black. This Kurtis Sports Car is the last of the 16 built by Frank Kurtis in California and is believed to be the only one in existence with the original brass firewall Kurtis VIN plate. It was purchased new by IndyCar team owner Jack Hinkle, who loaned the Kurtis to Hollywood for the movie Johnny Dark, with Tony Curtis. In 1995, Steve Gilkey became this car's fourth owner, and he commissioned Arlen Kurtis, Frank's son, to perform an extensive, concours-standard restoration. The work included stripping the body to bare aluminum and refinishing it; powder-coating the frame and suspension; and re-chroming the bumpers. The consignor acquired the car in 2017 from Mr. Gilkey and offers it with restoration records and a copy of Automobile Quarterly signed by Arlen Kurtis. Highly prized for its heritage and provenance, this Kurtis Sports Car offers a unique snapshot of automotive history.
29 1989 Porsche 911 Carrera Speedster WP0EB0912KS173229 $225,000 $275,000 N/R $187,600 €167,172 -17% Guards Red over Beige leather. This 1989 Porsche 911 Carrera Speedster is finished in Guards Red over a beige leather interior. According to its window sticker, options included air-conditioning, left and right sport seats, a rear storage compartment, a raised hub steering wheel, alarm system, black velour luggage compartment, and Blaupunkt Charleston cassette radio. Registering just 9,439 miles on the odometer at the time of cataloguing, the Speedster underwent a comprehensive service, including a new fuel pump, injectors, filters, belts, new tires, and an alignment, in January 2019. Service records dating to 1991 are included with the sale, along with this Carrera's corresponding books, tools, spare, jack, and a Porsche Certificate of Authenticity. Purchased by The Brumos Collection in 2004, this one-year-only, commemorative Speedster retains all the hallmarks of a well-kept example, and presents in a well-preserved state throughout. A head-turning addition to any Porsche collection, this exceptional Carrera Speedster merits your close scrutiny.
30 1962 Maserati 3500GT Vignale Spider AM101*1449 $550,000 $650,000 N/R Not sold Not sold N/A Bianco Le Touquet over Nero leather. Completed in mid-December 1962, the Spider was upholstered with black Connolly leather and painted in Bianco Le Touquet, a shade of white sharing a name with a coastal resort town in Northern France. This car is believed to be one of eight examples finished in the striking color scheme. Early ownership specifics of this Maserati are currently unknown but, in 1985, it was acquired by a marque specialist firm in Auburn, Washington, Maserati Information Exchange. Under MIE's purview, chassis 1449 was not initially slated for restoration, and the original engine was utilized in a different car. In 1988, however, the model's escalating popularity prompted MIE to complete a full restoration. A freshly rebuilt, carbureted 3500 GT engine (no. AM101.103) was installed; proper trim and body pieces were fitted as needed; and the coachwork was repainted in Rosso, as depicted in an accompanying 1997 poster of the car. When the restoration was completed in early 1989, the Maserati reportedly displayed approximately 37,500 km. That March, the Spider was sold to Japanese collector Hiroaki Fukushima and, upon importation, it was put on static display for the next 28 years. Under the consignor's stewardship, the 3500 GT has been freshened with mechanical service as needed, and a high-quality refinish in the original color scheme of Bianco Le Touquet over black leather. Further, new wire wheels have been mounted, and the brightwork has been refinished. Believed to have accrued just over 500 km over the past 30 years, and showing just over 38,000 km when catalogued, this elegant and sporting 3500 GT Spider presents beautifully throughout. Its lithe open coachwork makes it an ideal choice for spirited driving events as well as presentation at local concours d'elegance.
31 1972 Porsche 911 2.4S 911 230 0686 $250,000 $300,000 $218,400 €194,618 -13% Silver Metallic over Black leatherette. Kermit Fox Jr., TX, USA (1), unknown, Michael Jansen '89, David Mohlman, CA '00, Lee Wilson '02, Scott Seeman, WA '08, vendor. According to its Certificate of Authenticity, this 1972 911 2.4 S left Porsche's factory finished in Silver Metallic paint over a black leatherette interior. A US-specification vehicle, optional equipment included a limited-slip differential, stabilizer bars, KONI shocks, tinted glass, and antenna. One of only 1,750 high-performance S coupes built for 1972, this 911 S was purchased new in Texas, where it resided with its first two enthusiast owners and was upgraded to 2.7-liter RS engine specification early in its life using its original, matching-numbers case. Acquired by noted Porsche collector David Mohlman in September 2000, this car was stripped to bare metal and repainted in its original hue. Additionally, desirable factory sport seats trimmed in black leather and wider 7″ x 15″ Fuchs wheels were sourced and installed. After two additional interim custodians, this 911 S passed into current collector ownership via well-known Porsche racer and specialist Dirk Layer. In 2015, Rare Drive Inc., the award-winning restoration firm in New Hampshire, was entrusted to perform extensive refurbishment work. During the yearlong process, a concours-standard bare-metal repaint was done in original Silver Metallic and the original transmission was rebuilt, while other mechanical, braking, and suspension components were restored or replaced where needed. Supplied with books, tools, Porsche Certificate of Authenticity, and an extensive file of documentation dating to the early 1980s, this well-loved and well-maintained 911 S in attractive colors with RS engine upgrades presents in excellent condition throughout. Combining classic looks with superb performance, this example deserves serious consideration by any Porsche enthusiast or collector.
32 2005 Ferrari 575 Superamerica 145381 $325,000 $375,000 N/R $280,000 €249,510 -14% Nero over Nero leather. This Ferrari 575 Superamerica, completed in November 2005, was sold new to Jerry Conrad by Ferrari & Maserati of Orange County, California. In addition to its signature dual-purpose roof, this Superamerica was further equipped with the F1 paddle-shifted six-speed automatic transmission, Scuderia shields at each front fender, black Daytona-style seats with red accents, and the highly desirable Handling GTC package. This package included 19″ alloy BBS wheels with performance tires, composite ceramic Brembo brakes, red-painted brake calipers, improved engine intake tracts, a free-flow exhaust, and a sport-tuned suspension. The consignor acquired the 575 in 2016 and has had it comprehensively maintained and professionally serviced in his private collection. Service records dating to 2012 remain with the car, showing that the Ferrari received a 15,000-mile major service in January 2016 at 8,828 miles, including the replacement of the timing belts. Just over 245 miles have been traveled since this service work, with 9,073 miles indicated at time of cataloguing. The 575 Superamerica is accompanied by books in their factory leather folio, plus an emergency top cover (with shipping labels and storage bag included), tools in their leather case, an air compressor, and a spare key. A stylistic and technical tour de force on all levels, the 575 Superamerica stands as a true convertible supercar that is nonetheless eminently capable of daily use and enjoyment as desired.
33 1930 Packard 734 Speedster Phaeton 184-084 $1,700,000 $2,000,000 $1,765,000 €1,572,804 Mid Dark Green over Tan leather. 1 of 9 original survivors. A. McClure Halley, NY (1), Leo Pavelle '34 (2), Ralph Stein, CT '42 (3), unknown, John Putch, LA '48, William Carney, KS '67, William Dale, WI '71, Barry Hon, CA '77, David Clark '80, Peter Bogren, MA '81, Vincent Barletta, NH '87, Tom Hollfelder, CA '89, Otis Chandler '01, vendor '04. The consignor then entrusted the Packard to the experts at Stone Barn Automobile Restoration in Vienna, New Jersey, for a complete show-quality restoration. Refinished in a rich dark green, highlighted by tan leather upholstery and equipped with period Woodlite headlamps, the Packard made its post-restoration debut at the 2006 Pebble Beach Concours d'Elegance®, where it captured First in Class C-1, American Classic Open 1925–1931. Since its win at Pebble Beach, the Speedster has earned several other prestigious trophies, including the Breitling Award for Timeless Beauty at the 2007 Amelia Island Concours d'Elegance and First in Class at the 2009 Kirkland Concours d'Elegance. Maintained in the consignor's private collection since, the Packard remains in exceptional condition and has been regularly exercised to ensure good mechanical operation.
34 1987 Ferrari 328GTS 71899 $90,000 $120,000 N/R $75,600 €67,368 -16% Rosso Corsa over Crema leather. The North American-specification 328 GTS offered here was completed in May 1987 and sold new through Bob Sharp Ferrari of Danbury, Connecticut, on July 11, 1987. Its excellent Rosso Corsa paintwork is in fine condition, and believed by the consignor to be original. The GTS is equipped with air-conditioning, power windows, and audio entertainment. Showing just 19,900 miles at the time of cataloguing, its preserved interior upholstery, undercarriage, and stowage compartments all remain tidy and presentable. The consignor undertook a belt service in January 2019, and fitted a new set of Pirelli P Zero tires. All electronics, lights, and safety equipment are reported to be in working order, including the clock and auxiliaries. Included with the sale are the original owner's manual, tool roll, jack, and bulb/fuse container. A well-maintained example benefiting from sparing use, this pampered 328 GTS represents an opportunity to acquire one of the most-respected modern V-8 models from Maranello.
35 1949 Delahaye 135M Guillore Cabriolet 801221 $500,000 $600,000 $475,000 €423,276 -14% Registered to Parisian agent (1), unknown, Tissage Marignan/Tissus Jersey, France '55, Robert André Angue '59, Dealer, Monte Carlo, Monaco '59, Brooks Stevens, WI, USA '60, Richard Adatto, WA '82, Ken Behring, CA '92, vendor '14. Registered with the Parisian number 4213 RQ7, this example was likely retained by a sales agent in Paris until being sold in early 1955 to a family with fabric and weaving factories in the city. The family would retain the Delahaye until 1959, when it was sold to a garage owner in the commune of Èze, on the Mediterranean near Nice. From there the Delahaye was sold to a dealer in Monaco in 1959. In turn, the dealer passed it to the legendary automotive designer Brooks Stevens, who acquired it for his private museum collection. It can be seen on the collection list in a brochure for the museum from 1960. Doubtless, Stevens appreciated the design of the car, which offered the spirit most prized in a coachbuilt French car without the excesses found in many. Richard Adatto, a noted French custom car historian, purchased this 135M from Stevens in the early 1980s and performed a restoration, after which the car was displayed at the 1984 Pebble Beach Concours d'Elegance®, winning First in Class. The 135M also earned a CCCA Senior designation in 1985, and that same year the French car historian ran the Delahaye in the Rally Monte Carlo Classique, a tribute to the prewar exploits of the model. Mr. Adatto sold this Delahaye in the early 1990s to the distinguished collection of Ken Behring in California. The current owner purchased the Delahaye from Behring's collection in January 2014. With its restoration still presenting very well, the car won First in Class at the 2017 Arizona Concours d'Elegance. Later that year it participated in the Going to the Sun Rally, based in Montana. A photo-documented comprehensive new restoration was begun in 2017 by respected expert Alan Taylor of Escondido, California. Taylor's team spent more than 2,500 hours bringing back to the Delahaye some important details that had been lost in the previous work, most notably its distinctive side belt molding, which re-established its original paint division line. New interior leather and lucite controls, fitted luggage, a new soft top, gleaming underhood finishes, and restoration of the body panels brought a new level of presentation to the car. Invited to the 2018 Pebble Beach Concours d'Elegance®, the Delahaye was very well received. This Delahaye, among the finest of its kind, stands poised to be shown at concours or to provide its next owner with a comfortable, fast, capable entry into almost any international event, from the Rally Monte Carlo Classique to the Colorado Grand.
36 1994 Porsche 911/964 Turbo 3.6 WP0AC2962RS480445 $250,000 $325,000 N/R $263,200 €234,539 Mid Black over Black leather. According to a recent CARFAX Vehicle History Report, this stunning example's first owner, an Ontario, Canada, resident, purchased the Turbo on March 30, 1994. It was then sold under Porsche's pre-owned program and delivered to the next owner in April 1996. In March 2002, according to the CARFAX, it had accumulated 34,216 km (21,260 miles) and, by February 2004, the Turbo was located in British Columbia, remaining there until 2012, when the consignor acquired it. After its import to the US, the Turbo received the care of an authorized Porsche dealer, where the original metric speedometer/odometer was exchanged for one appropriately calibrated in US units at 22,848 miles (36,841 km). Only an additional 306 miles have been traveled for a total of just 23,154 at the time of cataloguing. Finished in its gorgeous all-black livery, this Porsche 964 Turbo 3.6 is further equipped with desirable features and options including air-conditioning, a Porsche digital CD stereo unit, power-adjustable heated front seats, power window lifts, sunroof, rectangular fog lamps, Turbo S front spoiler lip, and very rare engine-cooling side inlets. Included are service receipts and books/ manuals, plus an air compressor, tool roll, and spare wheel/tire. As offered, this Porsche legend stands ready to excite the senses with its visceral driving experience and aggressive good looks.
37 1970 Citroen DS21 Decapotable 00FA0662 $300,000 $400,000 $263,200 €234,539 -12% Red over Tan leather. Chassis 00FA0662, a rare fuel-injected model, was shipped by Citroën to Chapron on October 14, 1969. The chassis was given Chapron cabriolet d'usine order number 9346 and was finished in Swan White with red leather. Delivery to Citroën took place on November 25. As the car was to be exported to Canada, a heating system capable of withstanding severe frost was installed. This DS21 was purchased new at Carrier Motors in Montreal in 1971. The first owner used it regularly before putting it in storage for a number of years. In 1988, Arnold Korne of the province of Ontario bought chassis 00FA0662 from its original owner. Mr. Korne recommissioned the Citroën and performed a partial restoration. In 2011, he embarked on a six-year rotisserie restoration to original specifications. Original Citroën factory parts were used, and great pains were taken to achieve authenticity in the smallest details. The livery was changed to Metallic Red offset by tasteful tan leather, and the top was replaced. The mechanicals were refurbished, and the DS21 has been driven sparingly since completion of the work. The specification and high-quality restoration of this iconic model provide a rare combination. The offering of this Citroën DS21 presents a seldom seen opportunity to add a seminal French icon to any collection.
38 1995 Porsche 968 WP0AA296XSS820310 $40,000 $60,000 N/R $40,320 €35,929 Mid Polar Silver Metallic over Grey leather. This 1995 Porsche 968 was supplied new to Bob Carlson, whose 24-year tenure at Porsche included overseeing all public relations for the company during a golden era in motor sports. The 968 was finished in Polar Silver Metallic over a gray leather interior, and came equipped with a sunroof and Tiptronic automatic transmission that offered the driver the ability to shift the gears manually. Purchased by The Brumos Collection in 2006, this car has traveled less than 15,000 miles from new and impresses with original finishes throughout. In preparation for the sale, a service including timing belt replacement was performed by Porsche Jacksonville in January 2019. The Porsche also recently received new tires and an alignment. Offering sprite performance and handling, this 968 comes with its manuals, tools, original window sticker, spare, jack, and documentation. One of just 259 built for the 1995 model year and among the last five examples produced for the US, this well-presented, low-mileage 968 deserves your serious consideration.
39 1960 Ferrari 250GT Pininfarina Coupe 2081GT $350,000 $450,000 $335,000 €298,521 -4% Blu Sera over Ivorio leather. Sergio Radici, Italy (1), unknown, Richard Poppe, WA '65, William Takas, NY '84, John Bungay, CA '87, Stephen Barney, NC '90, Paul Gilpatrick, CO '94, vendor '03. As indicated by several original purchase documents, including a dealer note from M.G. Crepaldi in Milan, a SEFAC purchase contract, a factory delivery note, and a provisional contract signed by Enzo Ferrari, this 250 GT was delivered new in September 1960 to owner Sergio Radici of Bergamo, Italy. Exported to the US by the mid-1960s, the Ferrari reportedly was acquired in 1965 by Richard Poppe of Seattle, and he retained possession for nearly 20 years before selling the coupe in 1984 to William Takas of New York City. After passing to John Bungay of Sacramento, in 1987, the 250 GT was purchased by the respected dealer Stephen Barney of Summerfield, North Carolina, in 1990, and then sold four years later to Paul Gilpatrick of Denver, an active Ferrari collector who later became an FCA president. Acquired from Mr. Gilpatrick by the consignor in 2003, this unrestored 250 GT retains its original matching-numbers engine and original white upholstery, offering a striking visual contrast with the dark blue exterior finish. It should be noted that the passenger-side rocker panel has recently been partially repaired after damage was sustained during an autocross outing. The consignor went to great lengths to source the car's original sales paperwork, and it is noteworthy that he acquired a document signed by Enzo Ferrari. Being the last example produced, and offering such a desirable original color scheme, this 250 GT is an ideal candidate for a comprehensive concours-quality restoration. It is quite literally the ultimate Pinin Farina Coupe, and can be enjoyed in its current unrestored condition or renewed to a potentially showstopping state.
40 1955 Mercedes-Benz 220 Cabriolet A 220.187.12.5500031 $140,000 $180,000 N/R $95,200 €84,833 -32% White Grey over Dark Blue leather. The 220 Cabriolet A offered here reportedly was purchased new from Mercedes-Benz of Hollywood, California, and was used as a wedding gift to a young couple from the bride's parents. Offered with a set of fitted luggage, the Cabriolet was built in the strikingly elegant color combination of white gray with a Dark Blue leather interior. As the freeways of Los Angeles grew ever busier in the 1960s, the 220 was parked for about two decades before being sold to a dentist in the San Diego area. After 22 years in his care, it passed to its third owner in 2008 and was recently acquired by the consignor in largely original condition, a testament to its life in temperate Southern California. With its interior remaining largely original, this desirable example displayed just under 80,000 miles at the time of cataloguing. Rare, coveted, and expensive when new, the Cabriolet A models from late in W187 Series production are prized by collectors today, and this black-plate California car stands ready to impress as a preservation-class show entry or faithful weekend driver.
41 1992 Porsche 911/964 Carrera RS WP0ZZZ96ZNS491789 $425,000 $475,000 N/R $390,000 €347,532 -8% Blossom Yellow over Black leather. Roberto Zorzi, Italy (1), unnamed, Germany (2), Jan Koum, USA (3). According to factory records, this Carrera RS was completed on May 15, 1992, specified for Italian delivery and prepared in lightweight trim – without optional air-conditioning or power windows. Most notably, this RS was finished in Blossom Yellow (Bluetengelb), a sensational paint-to-sample color shared with the famous RUF CTR2 Yellowbird. Once completed, the Carrera RS was delivered to its first owner, Roberto Zorzi of Padova, Italy. An unusually meticulous owner, Mr. Zorzi drove the Porsche on rare occasions, maintained it in superb condition, and always stored the car in a special way – under a car cover with foam placed between the body and opening panels to facilitate air circulation. Similarly, the doors were not completely closed (so as not to compress the rubber gaskets) and paper tissues were placed in the intake and exhaust pipe to protect the engine from humidity. He even had two stickers made for the car, to remind passengers to close the doors carefully and avoid contact with the doorsills. The RS remained in Mr. Zorzi's fanatical care for over two decades, during which time various parties approached him with offers to purchase the car. Among the car's many suitors was a German Porsche specialist. After making approaches over a three-year period, he was finally able to reach a deal for the RS on behalf of a client. When Jan Koum was looking for an exceptional 964 RS in a special color, he learned of this unique Blossom Yellow example and purchased it from the second owner. The Porsche has been a fixture in Mr. Koum's collection since and remains in outstanding condition throughout, showing less than 25,000 km (15,530 miles) at the time of cataloguing. Consistent with its well-preserved condition, the car is offered with its tool roll, roadside accessories, and leather folio containing the Italian-language owner's manual, warranty book, rare RS supplement, and service directory. Also included is a history file containing Italian registration records, a copy of the factory build sheet, Porsche Certificate of Authenticity, and other relevant documentation. A pristine, low-mileage specimen with a documented three-owner provenance, this magnificent Blossom Yellow RS is an exceptionally rare and desirable Porsche.
42 1993 Porsche 911/964 Carrera RS 3.8 WP0ZZZ96ZPS497078 $1,200,000 $1,500,000 N/R $1,132,500 €1,009,179 -6% Speed Yelllow over Black leathette and Grey. via Mizwa Motors to Shin Okamoto, Japan (1), via Prescott Kelly to Jan Koum (2). This particular RS 3.8 is one of 12 examples painted Speed Yellow (code X4) and one of just two ordered with bucket seats painted black, trimmed in black leatherette with contrasting tri-tone gray panels. Special equipment included a 40/40 locking differential, H4 headlights, and reduced radio preparation. Notably, this RS was specified without an ECE regulations sticker or identification plate. As documented in the definitive book Porsche 964 Carrera RS 3.8, this car was sold new through Mizwa Motors of Tokyo and delivered to its first owner on September 7, 1993. The Porsche's original purchaser was Shin Okamoto, a noted Japanese collector of important contemporary supercars, with a stable including a McLaren F1 and Ferrari F50 GT. The RS 3.8 remained in Japanese ownership until 2017, when marque specialist Prescott Kelly discovered it and brokered its sale to Jan Koum. Today, the RS 3.8 remains in magnificent condition, retaining its original paint finish and upholstery. Carefully maintained and detailed since joining The Jan Koum Collection, the car makes a strong impression in all respects, and at the time of cataloguing, the odometer displayed just over 15,420 km (approximately 9,580 miles). Consistent with its highquality presentation, this car is offered with a tool roll, roadside accessories, and owner's handbooks. It is also accompanied by a file of documentation that includes a Porsche Certificate of Authenticity, copy of the factory build record, and a German-language edition of Porsche 964 Carrera RS 3.8 bearing this car's serial number (078). One of only 55 examples built by Porsche's racing department, the 964 Carrera RS 3.8 is among the most collectible and sought-after of the legendary Rennsport models. Very rarely do these Porsches trade hands. The appearance of this exceptional Speed Yellow example at public auction is an opportunity not to be missed.
43 1995 Porsche 911/993 Carrera RS WP0ZZZ99ZTS390074 $325,000 $375,000 N/R $302,000 €269,114 -7% Speed Yellow over Black leather. via Porsche Zentrum to unnamed, Germany (1), Jan Koum '17 (2). Completed on May 22, 1995, this Speed Yellow Carrera RS was specified for German delivery and ideally equipped for road use with power windows, sport seats, air-conditioning, Blaupunkt Düsseldorf radio, and the standard front and rear spoiler package. The original owner, who purchased the car through Porsche Zentrum Nürnberg, custom-ordered his RS with several rare Exclusive Department features. Included among the option list were stainless steel oval tailpipes, RS-logo door-entry guards, aluminum-look shift knob, and instrument dials with chromed bezels. Just three examples of the 993 RS were so equipped, and this car carried an original purchase price of DM 161,400. The Carrera RS remained in the care of German owners until 2017, when Jan Koum acquired it for his growing Porsche collection and imported it into the US under the NHTSA's Show or Display exemption. Today, the car remains in excellent original and unmodified condition with the odometer displaying just 54,550 km (33,895 miles) at the time of cataloguing. In keeping with its impressive overall presentation, this 993 RS is offered with its handbook folio, original tool roll, roadside accessories, German ownership/registration documents, paperwork related to the car's importation under the Show or Display exemption, service records, a copy of the factory build records, and a Porsche Certificate of Authenticity. As the last air-cooled Rennsport model, the 993 Carrera RS will maintain an important place in Porsche history and is increasingly appreciated by forward-thinking collectors. High-quality specimens are in scarce supply, making this attractive, highly optioned, and well-preserved example all the more appealing. For the Porsche enthusiast looking to experience the ultimate evolution of the old-school, dual-purpose 911, we encourage a closer look at this brilliant Speed Yellow RS.
44 2008 Porsche 911/997 GT3 RS 3.6 WP0AC29998S792268 $250,000 $300,000 N/R $179,200 €159,686 -28% Grey and RS Green over Black leather. Unnamed, USA (1), Jan Koum (2). This 2008 Porsche 997.1 GT3 RS was delivered new to its first owner through Jim Ellis Porsche of Atlanta in December 2007. One of 53 examples finished in extra-cost RS Green for North America, this GT3 RS was specified with no graphics or stripes and a black full-leather interior with contrasting green trim. Well-equipped from the factory, the car's notable options include PCCB, bi-xenon headlamps, Chrono Package Plus, Porsche Communication Management with navigation, Interior Carbon package, and a host of other Exclusive Department enhancements in carbon fiber and Alcantara that brought the MSRP to $156,820. Displaying less than 12,500 miles on the odometer at the time of cataloguing, this RS is offered with its Porsche Certificate of Authenticity, books, window sticker, and a CARFAX Vehicle History Report that notes regular authorizeddealer servicing and no history of accidents or damage. Limited production, exclusive options, and an eye-catching, rare color make this example a great choice for a Porsche collection or for the enthusiast who craves driving one of the most visceral 911s ever.
45 2010 Porsche 911/997 GT3 RS 3.8 WP0AC2A95AS783763 $180,000 $220,000 N/R $190,400 €169,667 Mid Private Collection, NC, USA (1), unnamed, MD '14 (2), Jan Koum (3). Gray Black over Black leather. This Porsche 997 GT3 RS was sold new through Porsche of Annapolis in Maryland in May 2010, finished in extra-cost Gray Black paint over a black full leather interior, and offset by contrasting Guards Red graphics and wheels. This GT3 RS was specified with several desirable options including the Porsche Carbon Ceramic Brakes, front-axle lift system, dynamic cornering lights, Sport Chrono Package Plus, carbon package, and PCM 3.0 with navigation. Presenting in excellent condition throughout and displaying just over 5,500 miles on its odometer, this GT3 RS 3.8 is accompanied by books, tools, and keys. In addition, a CARFAX Vehicle History Report, which accompanies the sale, notes a history of Porsche dealership servicing and maintenance. With virtually all 612 units of North American production sold out before the first example was completed, this car's desirability was surpassed only by its performance. An exceptional example from the distinguished Jan Koum Collection, this little-used GT3 RS 3.8 makes for an incredible opportunity for any Porsche collector or track-day enthusiast.
46 2011 Porsche 911/997 GT3 RS 4.0 WP0AF2A99BS785718 $550,000 $625,000 N/R $582,500 €519,070 Mid White and Grey over Red and Black leather. Steve Bowers, AZ, USA (1), Jan Koum (2). The 997 GT3 RS 4.0 offered here is one of 158 earmarked for the North American market. It was delivered new in March 2012 to Bob Moore Porsche-Audi in Oklahoma City and sold to its first owner, Steve Bowers of Arizona. Finished in Carrara White, this RS was trimmed in contrasting black and red leather and Alcantara, and outfitted with numerous additional options including Porsche's ceramic composite brakes, Sport Chrono Package Plus, PCM 3.0 with extended navigation, Sirius XM Radio, and adaptive sport seats with an MSRP of $203,595. Maintained by the current owner's in-house Porsche technician and showing little signs of use, this GT3 RS 4.0 displays less than 160 miles on its odometer and is accompanied by its books, keys, and a CARFAX Vehicle History Report. Capable of providing truly exceptional performance on and off the track, this example will undoubtedly please the most discerning of collectors.
47 2011 Porsche 911/997 GT2 RS WP0AE2A93BS778105 $550,000 $650,000 N/R $445,000 €396,543 -9% Carrara White over Black leather. Private Collection, AL, USA (1), Jan Koum '15 (2). The 997 GT2 RS offered here is the 376th of only 500 produced in total and one of a mere 142 exported into the US by Porsche. Completed by the factory in December 2010, this example is painted Carrara White over a black leather and Alcantara interior with yellow stitching to visually tie in to the car's Porsche Ceramic Composite Brake calipers. This example is believed to be one of only 16 built for the US with carbon fiber front fenders, which reduced weight by an additional 20 pounds. Other options contributing to a $272,740 MSRP included adaptive sport seats, interior carbon package, Porsche communication management system with navigation, XM radio, clear taillights, and lightweight lithium-ion battery. Maintained by a Porsche factory-trained technician within Mr. Koum's private collection, this limited-edition 997 GT2 RS registers less than 500 miles since new and presents immaculately throughout. Accompanied by books, keys, and CARFAX Vehicle History Report, this GT2 RS offers the opportunity to own one of Porsche's most hard-core 911 models that utilizes a manual transmission.
48 2015 Porsche 918 Wessaich Spider WP0CA2A12FS800292 $1,800,000 $2,000,000 N/R $1,490,000 €1,327,749 -17% Liquid Metal Chrome Blue over Onyx Black leather. Jan Koum, USA (1). This 918 Spyder Weissach is one of just 294 allocated for the US and was sold new to Jan Koum in July 2015 through Carlsen Porsche in Redwood City, California. Fitted with the Weissach package, this 918 is one of just seven such equipped models finished in Liquid Metal Chrome Blue – a highly vibrant $64,000 paint option that gives the surface the appearance of liquid metal – over an Onyx Black leather interior with Acid Green piping. Also specified with the front-axle lift system, lightweight bucket seats, and Burmester Surround Sound system, this example has had just one owner from new and displayed less than 40 miles on the odometer at the time of cataloguing. Maintained in Mr. Koum's collection from new, the 918 has had its recall campaigns completed by Carlsen Porsche. Accompanied by delivery accessories including its window sticker, books, keys, covers, battery charging kit, and CARFAX Vehicle History Report, this Porsche 918 Weissach mixes supercar capability and efficiency into a singular entity. Remaining in pristine, showroom-quality condition throughout, this remarkable Weissach package-equipped 918 offers an uncommon opportunity for the collector to purchase a delivery-mileage landmark Porsche.
49 2016 Porsche Cayman GT4 WP0AC2A85GK191909 $140,000 $180,000 N/R $117,600 €104,794 -16% Signal Yellow over Black leather. This 2016 Porsche Cayman GT4 was supplied new in Zuffenhausen through Porsche's factory delivery program in April 2016. Finished in paint-to-sample Signal Yellow over black leather with Racing Yellow stitching, this GT4 was ordered with the track in mind and specified without air-conditioning or radio. Other equipment highlights include Porsche Ceramic Composite Brakes, larger 16.9-gallon fuel tank, lightweight battery, Sport Chrono package, fire extinguisher, and interior upgrades in Alcantara, aluminum, and leather for a total MSRP of $117,190. With less than 500 miles on its odometer, this GT4 presents in pristine condition throughout and is offered with books, tools, keys, and original accessories. Produced for one year only, and in limited numbers, the sale of this sensationally capable GT4 should not be overlooked.
50 2016 Porsche 911R WP0AF2A92GS195285 $350,000 $450,000 N/R $313,000 €278,916 -11% White over Black leather. Jan Koum '17 (1). One of just 991 built worldwide, this 2016 Porsche 911 R was delivered new to Jan Koum through Carlsen Porsche in Redwood City, California, in February 2017, and has since been maintained within his private collection by his in-house Porsche factory-trained technician. Finished in white and accented by red stripes and a Porsche logo, with a black leather interior replete with GT Silver stitching, this example strongly evokes the livery of the R press car displayed on Porsche's stand at the 2016 Geneva Auto Show. Ordered without a radio, this car's window sticker nevertheless lists 33 options, including an extended-range 23.9-gallon fuel tank, single-mass flywheel with reinforced clutch, Sport Chrono package, LED headlights in black with Porsche Dynamic Light System, fire extinguisher, and a bevy of other interior leather and stitching extras for a total MSRP of $213,935. With less than 20 miles on its odometer at the time of cataloguing, this 911 R still has its labels and shipping tags in their factory plastic protective coatings. A similar factory-fresh example of the highly exclusive 911 R may never be found again.
51 1968 Porsche 911 2.0L 11810504 $140,000 $180,000 N/R $84,000 €74,853 -40% Burgundy Red over Brown leatherette. One of 720 Porsche 911 2.0 L coupes built in Zuffenhausen for the non-US market in 1968, this car was delivered to Auto Hamer Porsche of Montreal on May 7, and was soon after transported to Charles Elliott Trudeau, a 46-year-old Harvard-trained architect and younger brother of Pierre Trudeau, then the Canadian prime minister. This 911 L wore a rare color combination: Burgundy Red over brown leatherette with corduroy inserts. The rear deck lid featured a Porsche badge, added by Charles Trudeau early in his ownership. Mr. Trudeau also opted for a Sportomatic, the state-of-the-art, clutch-free transmission developed by Porsche in 1967. With vented chrome wheels and the same front brake calipers as a top-of-the-line 911 S, Mr. Trudeau's 911 L was ideally suited for Saint-Sauveur, Quebec, the scenic village where the architect lived until 1994. Shortly before his passing in July of that year, Mr. Trudeau transferred the 911 L to his neighbors, Annie Jenoure and Ross MacDonald. They kept the Porsche garaged in Saint-Sauveur until 2015, when it was acquired by the current consignors. A three-year restoration followed, with Montreal-based experts Richard and Nick Grenon devoting 3,000 hours to the process. Factory-trained technician Arnold Faas rebuilt the flat-six engine. Restoration photographs, the original maintenance record book, and a Certificate of Authenticity are included. Offering classic short-wheelbase design and a distinguished Canadian pedigree, this Porsche 911 L represents a rare opportunity.
52 1955 Abarth 207A 001 $400,000 $500,000 $362,500 €323,026 -9% Blu and Bianco over Bianco. John Bentley, NY, USA (1), Sebring 12 Hours '55 #80 Bentley/ McGee Disq, Max Goldman Jr. '56 (2), unknown, George Simmons '80s, Courtney Whitlock, MO, unnamed '10, vendor. In 1986, the 207/A returned to the track, taking part in historic races with both George Simmons and later Courtney Whitlock. Jim Proffit restored the car for Mr. Whitlock before it attended numerous historic motor sports and concours events between 2004 and 2010. The next owner had Epifani Restorations of Berkeley, California, perform an exhaustive restoration of the mechanical systems including rebuilding the engine, transmission, brakes, and differential while applying a finished aesthetic in keeping with the car's historical presence. The current owner, a noted East Coast collector with a passion for coachbuilt Italian sports cars, has since conducted a cosmetic restoration that has returned the beautiful Abarth to its original splendor. Since this work was carried out, the 207/A has been shown on rare occasions and has successfully completed the 2018 Colorado Grand, a 1,000-mile tour through the Rocky Mountains. Thoroughly prepared, historically significant, and undeniably beautiful, this first 207/A electrified the world of sports car racing when new, and now offers a rare opportunity as an exciting event entrant in prestigious races, tours, and concours worldwide. A magnificent testament to Carlo Abarth's genius, and a brilliant example of 1950s Italian design, this marvelous automobile is a thoroughbred sports car sure to appeal to the connoisseu
53 1986 Porsche 930 WP0JB0930GS050228 $180,000 $240,000 N/R $168,000 €149,706 -7% Blue Metallic over Navy Blue leather. The example presented here has been carefully preserved and driven less than 6,200 miles since it was delivered in 1986. Finished in Iris Blue Metallic, a rare and elegant choice for the wide-body Turbo, this Porsche features a beautiful, contrasting Navy Blue leather interior with heated sport seats. The consignor reports that the car remains in pristine, original condition and that it is accompanied by its original owner's manual, stamped warranty and maintenance book, tool kit, tire inflator, and optional Blaupunkt radio/cassette player. Noteworthy for its attractive color scheme, exceptionally low mileage, and striking originality, this Porsche 930 is the perfect ambassador for the revered 911 bloodline.
54 1932 Lincoln KB Coupe KB1303 $250,000 $350,000 Not sold Not sold N/A Dover Gray over Gray wool and Black leather. Unknown, Tom Paley, NY '50s, Thomas Welles, CT '65, Gerald Lettieri '85, Robert and Jack McGowan '86, Joseph "Jack" Burrone '90, vendor '06. This example features the rumble-seat configuration, affording accommodations for two additional passengers. The build sheet indicates a ship date of March 16, 1932, and while its original owner is unknown, during the 1950s, the car was owned by Tom Paley of Rockland County, New York. After a series of other owners, Joseph "Jack" Burrone of Branford, Connecticut acquired this Lincoln in 1990 and entrusted Spero Klapes with its restoration in the late 1990s. Favoring authenticity and attention to detail, the multiyear restoration finally was completed in 2004. Mr. Burrone parted with the car in 2006, and its current owner, a longtime Lincoln aficionado, has shown and toured with this KB Coupe for over a decade, consistently garnering awards validating the quality of its restoration. At its maiden judged event in March 2007, it scored 99.25 points and a First Place in CCCA judging, earning senior badge no. 2786, followed by a class win at the Amelia Island Concours d'Elegance that same weekend. Its touring prowess was demonstrated in 2008 during an 1,100-mile tour through Montana, where it was recognized with the Crossett Award, presented to the best classic car that successfully completed its first CCCA tour. One year later, it won Best of Show and long-distance honors at the 2009 Lincoln Owners Club National Meet. Subsequent CCCA wins followed in 2010 and 2014, in which the Lincoln never scored less than 99.25 points. In 2013, this KB was one of a select number of motorcars curated for the Lincoln Custom Coachwork V-12 featured classes at the Pebble Beach Concours d'Elegance®. This coupe is finished in Dover Gray accented with a black leather top. Inside, gray wool fabric complements the paintwork with the rumble seat upholstered in black leather. Accessories include side-mount mirrors, and the car is accompanied by its tool kit. Just five 1932 KB Judkins coupes are currently known to the Lincoln Owners Club and the CCCA. This Lincoln's next owner can seek to continue its long string of victories on the show field or enjoy it on journeys along the open road.
55 1973 BMW 2002Tii 2763507 $50,000 $75,000 N/R $60,480 €53,894 Mid Blue over Tan leather. This 1973 BMW 2002 tii is a very attractive example, equipped with desirable features and options including a five-speed manual gearbox, air-conditioning, Becker Europa AM/FM radio, and manually operated sunroof. Handsome in its blue over tan livery, this 2002 tii was beautifully restored in previous ownership and earned AACA national first-prize honors in 2011. The tii clearly benefits from the care of the current owner, who acquired the BMW in January 2015 from a fellow collector in North Carolina. The BMW is accompanied by service records issued by a BMW dealer documenting the work performed to the intake and cooling systems in 2015 and 2016. Wonderfully presented, this 2002 tii is simply a desirable example of one of BMW's best.
56 1967 Porsche 911S 2.0 306627S $250,000 $300,000 $225,000 €200,499 -10% Guards Red over Black. via Porsche Manhattan to Gerry Goldsmith, NY, USA (1), vendor '15 (2). As documented by the original sales invoice and copy of the factory Kardex, this 911 S was first sold to Gerry Goldsmith, a resident of Bellerose, New York. His new car, which carried a sticker price of $7,343.50, was appropriately equipped for driving in New York City, with options such as a Blaupunkt radio, front and rear bumper guards, side-view mirror, three-point safety belts, and a dealer-installed Mark V air-conditioning system. According to Mrs. Goldsmith, their young son had begged her husband to purchase the 911 S, and it came to be considered a member of their family. Remarkably, the car remained in their care for 48 years, during which time it was driven approximately 76,000 miles and always meticulously maintained. Finally, in 2015, the consignor, a New York-based collector with a passion for unrestored cars, was able to purchase the Porsche from its original owners. In consignor's care, the car has enjoyed minimal use and presents today in superb, unrestored condition. Not only does this car still retain its distinctive as-delivered features, the consignor reports that it wears most of its factory-applied Polo Red paint finish and still has its original KONI shock absorbers. Consistent with its exceptional condition, this car is accompanied by its original sales invoice and 911 S brochure from Porsche Cars of Manhattan Inc., as well as the tool kit, owner's manual, service book, and Blaupunkt radio pamphlets. This extraordinary first-year 911 S, with its fascinating history, desirable options, and two-owner provenance, is an exciting find that is sure to attract interest from Porsche enthusiasts the world over.
57 1970 Mercedes-Benz 300SEL 6.3 WDB10901812003870 $100,000 $120,000 N/R $72,800 €64,873 -27% Tunis Beige Metallic over Tan leather. On January 8, 1970, this 300 SEL was delivered in a unique livery of Tunis Beige Metallic over tan leather to its first owner, a casino mogul in Las Vegas. It is believed the car remained in the dry Nevada desert for more than 30 years, driven sparingly to local golf courses. The sedan was eventually acquired by a collector on the East Coast, who had it regularly inspected and serviced; it registered only 22,000 miles by 2003. After a spell in Germany, it entered its current ownership in 2014, and although it has received new paint and minor selective interior work, this superb 6.3 remains unrestored and exceptionally well preserved. Presented with a copy of its factory build sheet, manuals, a DVD of photographs, and original keys, this 1970 Mercedes-Benz is a superb ambassador for the fastest and most desirable four-door car of its era.
58 1979 Porsche 935 930 990 0027 $2,550,000 $3,000,000 Not sold Not sold N/A Sunoco Blue over Race. 1 of 17 customer '79 935s. via Volkswagen of America to Otis Chandler, CA, USA (1), Los Angeles Times GP '79 #10 Chandler/ Thomas DNF, Dennis Aase '93 (2), David and Karen Hall, OR '94 (3), vendor '96 (4). As noted on the original invoice, dated March 15, 1979, the new 935 cost a staggering $134,963.10, including shipping expenditures such as air freight, adjustable stabilizer, and air jacks. As soon as the 935 arrived in California, it was sent to Riverside Raceway for a test session with Chandler and John Thomas, a close friend and fellow racer. During this outing, Gene Babow of the PCA took photos of the new car and interviewed the crew for an article titled "A Close Look at the 935/79," published in the May 1979 issue of Porsche Panorama. In the article, Thomas reported that Chandler's new Porsche "handles better than the 1978 935. There is no understeer; the front track has been increased 1 1/2″. It's far better than I can handle it." He was also impressed by the car's outstanding brakes, stating: "On the back straightaway at Riverside, you go past the #3 marker, past the #2 marker, hold your breath and then brake. The car just slows down, now." On April 22, 1979, the 935 took part in its first and only competition outing – the inaugural Los Angeles Times Grand Prix of Endurance, also known as the 6 Hours of Riverside. For this race, which counted toward the IMSA Winston GT Championship and FIA World Challenge for Endurance Drivers, a variety of 935s were entered in the GTX class by the top American teams: Brumos, Dick Barbour, Interscope, JLP, Swap Shop, and Whittington Brothers. Chandler entered the 935 under his own name and shared driving duties with Thomas. Wearing race no. 10, and sporting San Miguel Beer sponsorship, the blue 935 got off to a strong start and ran as high as 3rd Place before the engine let go, forcing an early retirement. After the Los Angeles Times Grand Prix, Chandler sent his 935 to the famed ANDIAL workshop in Costa Mesa, California, where a new three-liter, twin-turbo engine was built for the car. This was a common practice at the time, as the twin-turbo configuration was more reliable, improved the torque curve, and was better suited to most circuits. Once this work was carried out, the 935 returned to Chandler, who would occasionally take it out for demonstration runs at POC and PCA events during the 1980s. In 1990, Chandler once again sent the 935 to ANDIAL for servicing. In a letter to Dieter Inzenhofer, one of the firm's founding members, Chandler confirmed his limited use of the car: "It's been several years since I have driven it hard at Riverside, but it has very few miles on it since you installed the engine 11 years ago after the IMSA race." The 935 remained in Chandler's collection until November 1993, when it was sold to well-known racer and Porsche specialist Dennis Aase of Anaheim, California. Aase kept the car for a brief period, selling it the following year to David and Karen Hall of Portland, Oregon. The current caretaker, a longtime Porsche enthusiast and vintage racer, purchased the 935 from the Halls in December 1996, and it has been a centerpiece of his collection since. Early on in the consignor's ownership, the Porsche was campaigned in two HSR vintage races, the more notable being the 935 Challenge at Daytona in 2000, when David Murry drove the car to victory. Following these events, the 935 underwent a sympathetic restoration, with a great effort made to preserve original details wherever possible. Although the Porsche has not been actively raced since this work was completed, the consignor reports that the car has been regularly run and maintained without regard to expense. Today, chassis 990 0027 is beautifully presented in all respects and looks magnificent in its distinctive Vintage Racing Blue livery. The Porsche still retains the three-liter engine built by ANDIAL in 1980, which has been fitted with a single KKK turbocharger to give the car a more accurate, as-raced appearance. Included with the sale is an impressive file of documentation that includes the original 1979 invoice from Volkswagen of America Inc. to Otis Chandler, receipts for the work performed at ANDIAL in 1980 and 1990, a copy of the May 1979 issue of Porsche Panorama, as well as correspondence, Bills of Sale, and photographs. Over the past four decades, historians and collectors have come to regard the 935 as one of the all-time great racing Porsches. In various permutations, 935s were competitive for nine seasons, capturing outright victories at Le Mans, Daytona, and Sebring, and were crucial to Porsche's victories each year from 1976 to 1979 in the FIA World Championship for Makes. Today, these cars are highly collectible and eligible for the best historic racing events, including the Le Mans Classic and Rennsport Reunion. Rare, historically significant, and visually impressive, 935s are also increasingly sought after by organizers of leading concours and marque gatherings.
59 1999 Pontiac Firebird Trans Am 30th Anniversary Edition 2G2FV22G1X2223923 $30,000 $35,000 N/R $36,960 €32,935 23% White over White leather. This Firebird Trans Am was delivered new to Neil Norton Pontiac-Cadillac in Peoria, Illinois. A badge affixed near the stereo identifies this car as number 1,079 of 1,600 produced. Factory options include the desirable six-speed manual gearbox, electronic traction control, and custom bucket seats with adjustable lumbar supports. Understood to be a two-owner car from new, it benefits from a recent fluid service and climate-controlled indoor storage, remaining highly attractive throughout. Showing a mere 2,700 miles at the time of cataloguing and accompanied by a window sticker, factory manuals, and rear cargo mat, this highly equipped Firebird Trans Am 30th Anniversary Special Edition marks the peak of American performance and sporting flair during the late 1990s.
60 1958 Cadillac Eldorado Brougham 58P000610 $180,000 $220,000 $196,000 €174,657 Mid Black and Grey over Beige leather. Eager to reaffirm that it truly represented "The Standard of the World," Cadillac designed and built a limited number of tremendously expensive, extraordinarily beautiful cars, bestowed with every conceivable luxury item General Motors could conjure. This Eldorado Brougham was completed on October 23, 1957, with body no. 402, one of 304 constructed for the 1958 model year. Delivered to Quebec, this is reportedly one of only two Broughams sold new to Canada. This brushed stainless steel topped flagship was the recipient of a comprehensive, show-quality restoration in the 2000s that included a rebuild of its numerous mechanical systems. The factory air suspension, missing from most Broughams today, remains and operates superbly, as does the factory air-conditioning. Illustrating the attention to detail the current owner has paid to this very special Cadillac, he acquired and fitted a set of correct tires specially made by Coker, matching the unique design used exclusively on the Brougham. Accompanying this car are the rare and valuable factory vanity items, including a comb and mirror, ladies compact and powder puff, lipstick holder, Arpège perfume bottle with atomizer, memo book and pencil, tissue dispenser, and a set of six shot glasses with magnetic bases. This exceptional Eldorado Brougham, among the finest of its kind, was awarded Best of Show in 2010 at the Cadillac & La Salle Club Southern California Meet, and is ideally suited for both driving pleasure and concours exhibition.
61 2005 Ford GT 1FAFP90S85Y401421 $250,000 $300,000 $240,800 €214,579 -4% White and Blue over Black leather. This well-maintained example of Ford's commemorative supercar benefits from just one owner and a life of careful use, resulting in a pristine car that should strike the fancy of any marque enthusiast. An accompanying Ford Certificate of Origin is dated June 3, 2005, and this car is one of 2,009 examples built that year, accounting for just under half the total GT production.James K. Dobbs III and two friends ordered this Ford GT new from Dobbs Ford in Memphis, Tennessee. Later, sole ownership of the GT was transferred to Dobbs Motorsports. The car has been serviced regularly, and also received new air bags in August 2018 as part of a factory recall. Finished in beautiful white with blue stripes, evocative of Ford's factory racing colors from the GT40, the GT has been used occasionally for pleasurable jaunts, including participation in the Copperstate 1000. The car is accompanied by owner's manuals and a dealer brochure, and is documented with the Ford Certificate of Origin, a dealer invoice, and service invoices. Displaying 3,676 miles at the time of cataloguing, this superb Ford GT benefits from low mileage and long-term care by a single-enthusiast owner. Inspired by Le Mans, this supercar would beautifully complement any sporting collection.
62 1964 Alfa Romeo Giulia Sprint Speciale AR381013 $110,000 $130,000 N/R $123,200 €109,784 Mid Rosso over Nero leather. This well-maintained example of the desirable Alfa Romeo Giulia Sprint Speciale benefits from consistent care over the past four decades, as well as prior ownership by a highly respected collector. According to a former owner's notes, chassis 381013 completed factory assembly in May 1964, finished in red paint. One month later, the car was reportedly sold by Rezzaghi Motors in San Francisco to Dunstan Gross. In November 1969, the Giulia was acquired by Peter Sarar of Lompoc, California, and during his ownership a lengthy service file began. The car was sold in 1984 to Guy Webster of nearby Ojai, and according to a note in the file, it won a second-place award at the Santa Barbara Concours d'Elegance. By 1985 the Giulia was purchased by Harry Borde of Placerville, California, who lightly restored it over the following four years. By July 1991, the Sprint Speciale was owned by noted collector Dwight "Dyke" Ridgley of Decatur, Illinois, and he undertook further freshening measures, prompting an invitation for display at the 1993 Meadow Brook Concours d'Elegance. A year later, the car was an award winner at the 1994 Alfa Romeo Meet in Peoria. Sold to James K. Dobbs III in April 1999, the Giulia has continued to receive regular attention as needed, including a repaint in 2008. This nicely presented Sprint Speciale is documented with service invoices dating to 1970, offering the next caretaker a solid example ideal for display or driving enjoyment.
63 1984 Audi Quattro Sport WAUZZZ85ZEA905033 $450,000 $525,000 $434,000 €386,740 -4% Red over Black leather. Robert Fergus, FL, USA (1), Corwin Fergus, WA '98 (2), vendor '01 (3). This beautifully maintained Sport Quattro was purchased out of Europe by Robert "Bob" Fergus of Columbus, Ohio. Mr. Fergus – a respected pilot and racing privateer who was one of the first and most influential VW-Porsche distributors in the Ohio/Kentucky region – amassed both planes and racing sports cars in Ohio and Florida over several decades, boasting a collection that included a Jaguar C-Type, a Ford GT40, a Ferrari Testa Rossa, and two Bugattis. But the Sport Quattro was clearly one of Mr. Fergus' favorite cars, as he regularly showed it off during hot laps at a track near his Florida home. James K. Dobbs III admired the Audi there several times, and Mr. Fergus occasionally tried to sell him the car. The Quattro passed to Mr. Fergus' son in 1998, and Mr. Dobbs acquired the car in July 2001. A substantial maintenance record shows that the Audi benefited from regular mechanical attention from that point forward, including major belt services in 2001 and 2007. In early 2002, the brakes were freshened with new pads and calipers, and the wheels were powder coated. Then, in 2007, the car was prepped for road rally use, and the air conditioner received a new compressor and lines. This Sport Quattro's story was recounted in a full feature article in the June 2016 issue of Grassroots Motorsports, in which writer Tom Suddard exclaimed, "The acceleration was completely bonkers…Wheelspin was nonexistent…The reward? Truly ludicrous speeds…The Audi dances on its soft, rally-tuned suspension in the most pleasurable of ways. It feels alive, electric.…" Offered with service invoices, this well-maintained Sport Quattro benefits from minimal use by three known caretakers, and displayed 25,329 miles at the time of cataloguing. It is a perfect acquisition for any Group B enthusiast or marque collector, enjoyable as a display-worthy testament to Audi's motor sports triumphs.
64 1959 Fiat 600 Jolly 608059 $70,000 $90,000 N/R $123,200 €109,784 37% Light Blue over Beige. This beautifully restored Jolly reportedly was gifted new from the Fiat factory to a Chrysler engineer, named Knecht, who had been working with Fiat in Italy. Mr. Knecht returned to the US and settled on Harsens Island in Michigan, and the Fiat was used minimally around that area. After passing to Mr. Knecht's brother, a resident of Birmingham, Michigan, the Fiat was purchased in 1975 by the O'Brien family of Boyne City, Michigan. The O'Briens retained possession of the car for nearly 40 years, eventually commissioning a refurbishment by nearby Hafner Restoration Services from 2010 to 2011, as documented by accompanying invoices. James K. Dobbs III acquired the 600 from Mr. O'Brien in August 2012, at which point the odometer displayed 4,068 km. Since then, the Jolly has been optimally maintained, including the mounting of new whitewall tires in 2014, and driven just over 100 km since purchase. Charming with its painted dash and wicker upholstery, this minimally used Fiat would make a fantastic complement to any collection and would be ideal for enthusiasts of coachbuilt Italian cars.
65 1984 Porsche 911 SC/RS WP0ZZZ91ZES100505 $500,000 $700,000 $687,000 €612,191 Mid Rothmans over race. via Porsche AG to David Richards Autosports, UK (1), Private Collector, Japan (2), James K. Dobbs III (3), According to an accompanying letter by marque expert Prescott Kelly, who himself bought four of the surplus DRA 911 SC/RS models after their racing careers were over, this 911 was built by DRA utilizing a 1984 Porsche factory replacement tub, numbered 004 0035. The rigors of rally competition are believed by Kelly to have required the replacement of several SC/RS tubs, including on this car. Kelly also believes that this was likely one of two cars that contributed to the history of "car number 6," an internal designation denoted by the small "6" decal in the rear window. As it sits, this 911 features all of the special and fascinating build details that are unique to the DRA/Rothmans cars and shows very clear signs of use in rally competition. It is powered by a three-liter SC/RS engine, numbered 63E09022, which corresponds to factory records included with the car as an engine that was used in competition by the Rothmans rally team. Following the end of their racing service in 1987, the DRA/Rothmans 911s were superfluous, and this example was later owned by a Japanese collector. Acquired in March 2003 by James K. Dobbs III, the Porsche had since been associated with a VIN that corresponds to a 1984 RHD Carrera 3.2, a process that may have happened to register the car for road use in Japan or been done in the UK during its racing days. Now titled using this VIN, the 911 has since benefited from an extensive bout of sympathetic restoration measures, as demonstrated by several invoices in the car's file. In 2003, the car was sent to Pat Williams German Auto in Memphis, Tennessee, where it received thorough mechanical refurbishment including an engine rebuild and attention to the fuel, plumbing, electrical, braking, and suspension systems. Williams also replaced the racing transaxle with a rebuilt standard 915 gearbox, which offered ratios better suited to street use. The original transaxle, along with five spare wheels with slick racing tires, accompany the sale. This powerful 911 SC/RS is a rare and important piece of Porsche motor sports history as a contributor to the manufacturer's successful rally campaign. The 911 is documented with the letter from Prescott Kelly and maintenance invoices under Mr. Dobbs' ownership, as well as copies of factory documentation of the rally campaign. This extremely rare and special 911 would make a stunning acquisition for any marque enthusiast.
66 1965 BMW 1800TI/SA Sports Saloon 995197 $125,000 $175,000 N/R $78,400 €69,863 -37% Silver race over Black and Burgundy. Believed to be the 197th example built, chassis 995197 was delivered in June 1965 to Hoffman Motors in New York, as recorded in an accompanying factory heritage certificate. The BMW was reportedly acquired circa 1970 by Tim Wright of Pennsylvania, who parked the car for approximately 20 years. In 1995, Arthur Porter of Colorado Springs, Colorado, acquired the Ti/SA, undertaking a full restoration that included a unique paint livery by automotive artist Dennis Simon, commemorating BMW's important prewar competition victories. Mr. Porter entered the 1800 in numerous events before selling the car in 2002 to James K. Dobbs III. The car then ran at Road America in 2009, and participated in Brian Redman's Targa Sixty Six at Palm Beach International Raceway. Significantly, this authentically presented Ti/SA retains many of the special features that were applied to the model, including its seats, "TISA"-badged cylinder head, proper Weber carburetors, and quick-ratio steering box, among others. An alluring opportunity, this car offers marque enthusiasts an important racing BMW ideal for further track use or event display.
67 1973 Porsche 911 Carrera RS 2.7 Touring 911 360 1510 $600,000 $800,000 Not sold Not sold N/A Grand Prix White over Black leather. Unknown, Susan Miller, NJ, USA, David Mohlman, FL '97, Michael Bruno, NY '99, J. Tucker Morse, SC '02, vendor '11. The name of the first owner is currently unknown, but according to a note from a subsequent owner in the car's file, chassis 1510 is believed to have been purchased new by a resident of southern Italy who kept the car for close to 10 years. In the early 1980s, the Porsche was imported to the US by Susan Miller, the proprietor of Rainbow Autowerks, a specialty garage in Pleasantville, New Jersey. Ms. Miller set about a comprehensive restoration that, according to her notes, included the rebuild of the Type 911/83 engine with new pistons, liners, and fuel injectors, and an overhaul of the gearbox. An oil cooler from a Turbo model was installed, the hardware was replated, new anodized trim was fitted, leather sport seats were added, and the body was treated to a bare-metal refinish in proper Glasurit paint. The restored 911 was then entered in numerous PCA shows from Baltimore to New York, usually earning a class win. Circa 1997, Ms. Miller sold the Carrera RS to respected Porsche collector David Mohlman of Miami, and he sold the car in late 1999 to Michael Bruno of Rye, New York. Invoices suggest Mr. Bruno continued to carefully attend to the car, including the installation of new carpeting, before selling the 911 in 2002 to J. Tucker Morse of Charleston, who frequently serviced it at Autometrics, a local specialty house. After purchasing the Porsche from Mr. Morse in June 2011, James K. Dobbs III continued the car's consistent care by addressing many trim elements and commissioning Pat Williams German Auto in Memphis, Tennessee, to rebuild the engine, the shifter, and the fuel-injection system in early 2012. Afterward, the Carrera RS was entered in the 2012 New England 1000 rally. This outstanding example of Porsche's celebrated homologation special is ideal for entry in PCA driving events and exhibitions. It would make a superlative addition to any sporting collection, inviting the consideration of Stuttgart enthusiasts worldwide.
68 1977 Ferrari 308GTB Vetroresina 19739 $160,000 $180,000 N/R $109,760 €97,808 -31% Argento Auteil over Nero leather. Only 2,897 examples of the 308 GTB were built between 1975 and 1980, and it is believed that a mere 808 were early fiberglass variants. This 308 GTB Vetroresina is finished in the desirable original shade of Argento Auteil, and wears correct Michelin XWX tires on Cromodora five-spoke, 14″ alloy wheels. Displaying 18,925 km (11,759 miles) at the time of cataloguing, the black leather seats display appropriate patina, and the dashboard and interior are in beautiful condition. Currently with its third owner, chassis 19739 presents in a wonderful state of preservation. Offered today with the tool roll and a leather document case containing the owner's manual, warranty card, and service book, this silver 308 GTB Vetroresina is exceptionally original – and as an early fiberglass example, it is highly sought-after and collectible.
69 1987 Porsche 962C CK6-87 $1,000,000 $1,250,000 $1,022,500 €911,157 Mid Blue Leyton House Race livery over Race. Kremer Porsche, Germany (1), Le Mans 24 Hours '87 #11 Fouche/ Konrad/ Taylor 4th, Le Mans 24 Hours '88 #11 Fouche/ Nissen/ Grohs 8th, Tony O'Neill, UK '98 (2), Henry Pearman, UK '02 (3), Current Owner '07 (4), For the 1987 season, Kremer purchased a 962 from Porsche, chassis 962-118, that it would use for sprint races. For the team's efforts at the 24 Hours of Le Mans, another 962 was built by Kremer itself, utilizing a new Thompsonbuilt aluminum honeycomb tub, which was renowned for its rigidity and lightness as compared to Porsche's factory tubs, which were made of aluminum sheet. That car, offered here, was built to later "C" specification and would become a dedicated weapon that was optimized for Le Mans and would race there for the team in 1987 and 1988, its only competitive outings. Sponsorship for the car was provided by a Japanese real estate consortium, Leyton House, which itself was a fascinating and iconic brand in motor sport circles. In a not-too-uncommon practice, this car raced with the chassis plate of 962-118 in period, and was later renumbered CK6-87 by Kremer. For the 1987 24 Hours of Le Mans, George Fouché, Franz Konrad, and Wayne Taylor drove this 962C to a 4th Overall finish. In 1988, Fouché, Kris Nissen, and Harald Grohs placed 8th Overall. Both of these respectable finishes at the world's most difficult sports car endurance race showcase the incredible abilities of the Kremer Racing team and this 962C. Chassis CK6-87 would remain in Kremer Racing's collection until it was very reluctantly sold to UK-based collector Tony O'Neill. Correspondence in the car's fascinating history file document the sale, which included a Leyton House Crew fire suit and team jacket, which had been worn by Erwin Kremer, along with an original spare longtail bodywork section that had been used at Le Mans. In 2002, the 962C was sold to Henry Pearman, where it became part of the largest collection of Group C cars in the world. Mr. Pearman sold the 962C to the current owner in 2007, after which the car was mechanically refurbished and run at the 2008 Goodwood Festival of Speed. In static storage since, this 962C carries all the period-correct hallmarks of a machine that was only raced twice and has remained in loving specialist care since new. A buyer should expect to undertake race preparation measures before use. Incredibly original, well-documented, and resplendent in its searing Leyton House livery, this Kremer Porsche 962C evokes the period as well as any in existence. These legendary sports racing machines redefined the racing landscape and conquered all challengers for more than a decade. Such domination is embodied in this amazing example, which promises a rewarding experience whether used for static display or returned Chassis CK6-87 receives attention from to the racetrack.
70 1965 Shelby Cobra 427 R CSX4007R $200,000 $300,000 N/R $212,800 €189,628 Mid Blue and White over Black. As reflected in the registry, this example, numbered CSX4007R, is one of just two – the other being CSX4001R – built to "R" competition specification, and it is accompanied by a copy of the MSO issued by Shelby Automobiles. Sold new in 2004 to Bill Anderson's HRE Motorcars of Freeport, New York, CSX4007R was completed there for customer David Ciardullo. This Cobra was fitted with an aluminum-head 427 Ford V-8 engine built by NASCAR legend Ernie Elliott that offered an estimated 700 hp and featured rare carbon fiber bodywork. During his ownership, Mr. Ciardullo drove the car on the street and at Virginia International Raceway. In 2016, this example was acquired by the consignor, who has driven it sparingly, had it professionally serviced, and kept it in his private collection. Equipped with the finest components available and melding vintage style with contemporary performance, CSX4007R is a modern American classic benefiting from the unmistakable ingenuity of Carroll Shelby.
71 1955 Lancia Aurelia B24S Spider America B24S 1170 $1,300,000 $1,600,000 Not sold Not sold N/A Dark Blu over Cognac leather. Unknown, Ken Wyatt, UK '81, Robert Heisey, FL, USA '85, Pierre Mellinger, Poland '14, Current Owner. This beautifully presented mid-production example of Lancia's timeless Spider benefits from almost two decades of storage, followed by an extensive, bare-metal, rotisserie restoration to show standards that concluded in early 2019. According to its Lancia Certificate of Origin, chassis 1170 completed assembly in late October 1955, equipped with engine no. 1229, which remains in the Spider today. Subsequent research by the consignor reveals that chassis 1170 was the sole example finished in Alacio Verde (Light Green) over a Natural Tan leather interior. Additionally, stampings on the steering box, transaxle, and body shell match the data on the certificate of origin. According to the consignor, this B24S is long rumored to have been ordered new by a US Air Force officer stationed in Rome, which would explain the unique combination of European-specification features (lighting and an open-style glove box) with instruments in English. The car reportedly remained in Italy for several decades before being acquired in 1981 by Ken Wyatt, the personal assistant to the bass player of The Who, John Entwistle. As Mr. Entwistle's cars were generally registered in Mr. Wyatt's name, it is possible that this Lancia actually belonged to the famed musician. Refinished in red with black upholstery, the Spider was exported to the UK with the British registration "WYA 8." In late 1982, the engine was rebuilt by Weylock Automobiles in Surrey, and the Lancia was sold in spring 1985 to Paradise Garage in London. The Aurelia was purchased in July of that year by Robert Heisey, an American seed specialist working in Parma, Italy. Shortly thereafter, Mr. Heisey returned to the US, relocating his family to Florida. The Spider America was driven for a few years in the Sunshine State before the family moved to Gilroy, California, where the car was reportedly domiciled in storage for approximately 25 years. In August 2014, while exhibiting the charming patina of a garage find, the largely original and unaltered Aurelia was sold to Pierre Mellinger of Warsaw, Poland. Mr. Mellinger initially shipped the B24S to the UK before commissioning GPS Classic S.r.L. in Soragna, Italy, to freshen the car as needed for event use. The Spider was then entered in a variety of European tours and exhibitions over the next few years. By early 2018, the Lancia was acquired by the Southern California-based consignor. Under his care, the Spider underwent a substantial, photodocumented restoration by the respected Alan Taylor of Escondido, including a premium refinish of the coachwork in Dark Blue and an interior re-trim in Cognac leather. Upon disassembly, a photographic inventory of the Lancia's numerous original number stampings was performed, including the rarely seen Pinin Farina logo stampings hidden within the body structure. A photo gallery of these stampings is available for review. Further work included restoration of the engine bay, undercarriage, and hardware to a high level of detail. Mechanical elements were also addressed, ensuring this Spider is as well suited for touring events as concours d'elegance. Offered with its certificate of origin, a rare factory brochure, and hundreds of restoration photos that underscore the full extent of the work, both mechanically and cosmetically, this exquisite B24S benefits from the care of just three dedicated owners over the last 34 years. A true rarity, Spider Americas are eligible for countless motoring events worldwide and ideal for presentation at most any concours d'elegance. A masterpiece of design in both style and engineering, the Spider America may comfortably take its place in the ranks of the greatest sports cars of all time. via Gooding Pebble Beach '14 $880k.
72 2005 Ferrari 575M 140877 $140,000 $180,000 N/R $128,800 €114,775 -8% Nero over Nero Daytona leather. This Nero Daytona 2005 Ferrari 575M was sold new by Michigan's Cauley Ferrari and equipped with the rare and desirable Handling GTC package, which included 19″ alloy BBS wheels with performance tires, composite ceramic Brembo brakes, red-painted brake calipers, improved engine intake tracts, and a sport-tuned suspension. Since acquisition by the consignor in early 2014, this example has enjoyed exceptional care and maintenance, including a 36-month/30,000-mile major service that was performed in April 2014 at 10,865 miles, during which, among other details, the timing belts were replaced. At the time of cataloguing the Ferrari showed less than 12,000 miles. It is accompanied by service records and features black upholstery and Ferrari's F1 gearbox, plus a Becker stereo and six-disc CD changer. Accompanying the sale are manuals in their leather pouch, air compressor, electronic battery charger, and tool kit. Striking in its great livery, and coming from a prestigious collection, this 2005 Ferrari 575M clearly offers immense opportunity.
73 1981 Porsche 924 Carrera GTS Clubsport WP0ZZZ93ZBS710053 $250,000 $300,000 $162,400 €144,716 -35% Guards Red over Black race. To homologate the 924 for Group 4 competition, Porsche produced 406 units of the 924 Carrera GT. The 924 GTS, a more powerful and even rarer variant, was distinguished by a stripped interior, Perspex headlamp covers, a repositioned intercooler, and 930 Turbo brakes. In GTS Clubsport trim, of which just 15 were made, the engine's output rose to 270 hp and the cars received a thinner-gauge shell, Plexiglas windows, aluminum roll cage, 935 seats, and a fire extinguisher. This particular Clubsport was originally a Porsche press vehicle, according to a 1997 letter on file from Jürgen Barth, who was then Porsche's customer racing coordinator. This example was then acquired directly from the factory by Porsche privateer racing team owner Bruce Leven, according to the consignor's conversation with Leven's mechanic, who also related that an adjustable boost knob from Porsche's 935 was installed at Leven's request. The Clubsport was later owned by Alan Friedman, the founder of PCA Club Racing, who campaigned it at Sebring, Watkins Glen, Lime Rock, and Road Atlanta. In current ownership, marque specialist ROCS Motorsports in New Jersey has completed significant mechanical work since 2015, at a cost of over $40,000. The consignor states that today the Clubsport presents in largely original condition, displaying the patina of its racing career. This is a wonderful opportunity to acquire an extremely rare and interesting Porsche, and a model that rarely comes to market.
74 2015 BMW M5 30 Jahre WBSFV9C52FD594205 $150,000 $200,000 $120,400 €107,289 -20% Frozen Dark Silver Metallic over Black leather. This highly tuned variant produced 32 hp more than BMW's standard M5, and 17 hp over a similarly equipped Competition Package M5. Further refinements were made to the anniversary car's M-Dynamic mode and M-specific Servotronic feature. According to BMW, the improvements rocketed the car from 0–60 mph in 3.7 seconds. These special-edition cars came finished in the BMW Individual shade of Frozen Dark Silver Metallic and are visually distinguished by "30 Jahre M5" exterior badging and sill plates. Its 20″ alloy wheels, tailpipes, side vents, and iconic kidney grille are offset in striking black chrome. More than just a commemorative edition, the 30 Jahre is a high-performance bookend to three decades of BMW's legendary M5 series. The example here is presented in outstanding condition with its optional Bang & Olufsen sound system, M carbon ceramic brakes, books, accessories, and original window sticker. Showing just 520 miles at the time of cataloguing, this recently serviced example requires no lottery to own – and is one of the most exclusive BMWs of its era.
75 2018 BMW M760i xDrive 40 Jahre WBA7H6C55JG614890 $150,000 $175,000 N/R $137,200 €122,260 -9% Frozen Silver Metallic over Smoke White and Black leather. This example was ordered with the range-topping 6.6-liter V-12 M760i engine and specified in magnificent Frozen Silver Metallic paint. The interior is über-opulent with Merino leather in Smoke White with black inserts and custom-tailored leather pillows. Front and rear seats are heated and ventilated, and the headliner is matching Smoke White Alcantara, while the dashboard is Piano Black lacquer. Loaded to the extreme, this celebratory edition comes with a roof embedded with LED lights, remote-control parking, Bowers & Wilkins sound system, surround-view cameras, ambiance lighting and air package, integral active steering, heads-up display – practically every quality option currently available in the luxury sedan market, and some that aren't. Barely broken in with less than 2,250 miles, this 40 Jahre is in exceptional condition and represents the pinnacle of BMW's luxury offerings. The anniversary edition represents an exciting opportunity to acquire a rare and superlative Bavarian masterpiece.
76 1963 Ferrari 250GT Lusso 5127GT $1,300,000 $1,600,000 $1,226,000 €1,092,497 -6% Rosso over Nero leather. via Crepaldi to unnamed, Italy (1), Unknown, Bill Ziegenbein, MI, USA '89, Charles Zwolsman, Netherlands '91, Fritz Kroymans '01, Tom Price, CA, USA '10, Private Collection, CT '10s, vendor. Regarded as an automotive great from the outset, the Lusso has always been a desirable Ferrari. Marque historians have carefully traced the whereabouts of these cars over the past decades; the vast majority of examples are accounted for, generally residing in major collections or long-term ownership. The history of this car, chassis 5127 GT, can be traced to October 1963, when it was completed at the Ferrari factory. According to the research of Ferrari historian Marcel Massini, this Lusso, the 128th example built, was originally finished in the rare and attractive color scheme of Grigio Fumo (Smoke Gray, Italver 18944) with black Connolly leather upholstery. Upon completion, the new Lusso was delivered to M. Gastone Crepaldi S.a.s., the official Ferrari dealer in Milan, and it is believed that 5127 GT remained in Italy for several years before being exported to the US. While little is known of 5127 GT's earliest provenance, by 1989, the Ferrari had been acquired by Bill Ziegenbein, proprietor of Prestige Motors in Madison Heights, Michigan. The following year, Coys of Kensington sold the Lusso at a London auction and, by 1991, it was being advertised for sale by a Los Angeles-based car dealer. In September 1993, 5127 GT was among a group of classic cars seized by Interpol and the Dutch government from broker Charles Zwolsman. These cars were eventually sold, by order of the Dutch government, at the Domeinen Auction, held in the Netherlands during July 2001. It was there that 5127 GT was purchased by noted Ferrari collector Fritz Kroymans. The Lusso remained in Mr. Kroymans' ownership for the next decade, during which time it was displayed at the 2009 Amsterdam International Motor Show (AutoRAI). The Lusso once again returned to the US when it was sold to Tom Price of Larkspur, California, and it has since been kept in the care of two East Coast collectors. Today, the car presents in serviceable, driver-quality condition, featuring an older restoration in red paint with black leather upholstery. Significantly, the Ferrari retains its matching-numbers engine (5127) with its corresponding internal number (1644/62E), as well as its original riveted data tag. As presented, this Lusso would be an ideal car for a multitude of Ferrari Club of America gatherings, driving events, and tours. Given its attractive factory-supplied color scheme and Italian-delivery specification, it could also serve as an ideal foundation for a comprehensive show-quality restoration and would look sensational in its original Grigio Fumo. Whatever the future holds for 5127 GT, it will certainly remain among the most iconic and sought-after Ferraris of the 1960s and one of the all-time great European GT cars. For collectors who have always wanted to add a Ferrari 250 GT Lusso to their stable, the appearance of this car at auction represents an exciting opportunity that should not be overlooked.
77 1974 BMW 2002 tii 2781157 $40,000 $50,000 N/R $56,000 €49,902 12% Orange over Black. Accompanied by an impressive document file containing service and parts receipts, correspondence, photographs, and prior owner history, this 1974 BMW 2002 tii is a very well-maintained example with known provenance dating to the early 1980s. According to the document file, this 2002 tii was lovingly maintained and selectively restored as required during its lifetime, and it remains in the stunning shade of Inka Orange. Acquired circa 2013 by the current owner, a dedicated BMW enthusiast, the 2002 was further serviced and sorted by an authorized BMW dealer. The $20,000 worth of drivetrain work included a valve job, fresh gaskets, fresh fluids, and a rebuild of the injection pump. Equipped with Mahle alloy wheels, a four-speed gearbox, Nardi wood-rimmed steering wheel, and Blaupunkt radio, this 2002 includes a jack, owner's manual, and service documents, and stands ready for continued enjoyment.
78 1973 Porsche 911S 2.4 911 330 1135 $180,000 $220,000 N/R $196,000 €174,657 Mid Gold Metallic over Tan leatherette. This 1973 Porsche 911 2.4 S is finished in uncommon Gold Metallic over a tan leatherette interior. Completed by the factory in April 1973, this example was specified with US equipment, a heated rear window, wheelwell moldings, manual antenna, loudspeaker, electric sunroof, and desirable sport seats. Displaying less than 72,000 miles on its odometer, this S has reportedly had five owners and is accompanied by service records dating to 1973. With a numbers-matching engine per its Porsche Certificate of Authenticity, this 911 presents in very original condition throughout, with the exception of its re-dyed front seats and a single bare-metal respray in its original color. Offered with books, tools, jack, and spare, this 2.4 S should be seriously considered by any 911 enthusiast or collector.
79 2004 Porsche 911/996 GT3 RS WP0ZZZ99Z4S691474 $275,000 $350,000 Not sold Not sold N/A Grand Prix White over Black. This 2004 Porsche 996 GT3 RS is one of 682 examples built. Never offered in the US, this car was delivered new in Japan, where it remained until early 2018, accruing less than 11,000 miles. Finished in Grand Prix White with red graphics and wheels, this RS is equipped with the Clubsport package, which is composed of a half-roll-cage, six-point harnesses for the fixed-back Recaro driver's seat, a fire extinguisher, and a single-mass flywheel that enabled the engine to spin to redline more freely. Maintained in very original condition and accompanied by books, tools, documentation, and original exhaust components, this GT3 RS Clubsport was made EPA- and DOT-compliant by G&K Automotive in Southern California under current ownership. The GT3 RS is seldom offered for sale in the US, and many believe it produces a more raw and connected driving experience than later models. This example provides the rare chance to purchase one of the most visceral Porsches ever produced.
80 1989 Mercedes-Benz 560SL WDBBA48D1KA101449 $45,000 $55,000 N/R $49,280 €43,914 Mid White over Dark Blue leather. Complemented by both hard and soft tops, this 1989 Mercedes-Benz 560 SL handsomely marks the final- and lowest-production year for the R107. A former California vehicle with mileage and maintenance progressively recorded on the corresponding CARFAX report, this 560 SL was acquired by the consignor in January 2013 and now shows just 22,015 miles at time of cataloguing. Handsomely finished in white with dark blue upholstery, this 560 SL features air-conditioning and a Becker Grand Prix AM/FM cassette stereo unit with power antenna. In addition, two top tools, a tool roll, roadside jack, a spare alloy wheel and tire with instruction card attached, and spare keys accompany the sale. A wonderful example of an unqualified design benchmark, this 1989 Mercedes-Benz 560 SL is a compelling find, worthy of continued enjoyment and appreciation.
81 1964 Shelby Cobra 289 CSX2210 $800,000 $900,000 N/R $714,500 €636,696 -11% Blue over Black. via Joe Brown Ford to John M. Winemiller, KY (1), Jake Winemiller '70s (2), Harry Campbell, MO '83 (3), vendor (4). As documented by the Shelby Registry, as well as a copy of the factory invoice, this 289 Cobra, chassis CSX2210, was shipped from AC to Los Angeles aboard the SS Pacific Fortune on November 14, 1963. The Cobra stayed at Shelby American's facility in Los Angeles, where it may have been used as a factory demonstrator, before being sold to dealer Joe Brown Ford in Louisville, Kentucky, on May 15, 1964. Originally finished in red with a black interior, it was equipped with "Class A" accessories, which included chrome wheels and a radio with antenna. By March 1965, the Cobra had been purchased by Louisville resident John M. Winemiller, who started enjoying the car immediately by competing in local autocrosses. Mr. Winemiller became acquainted with notable Cobra racer Don Roberts, who, according to a subsequent owner's write-up that accompanies the sale, had purchased a number of surplus XE-specification racing engines from Carroll Shelby and Lew Spencer's Hi-Performance Motors after the shop's closing in 1967. These engines featured a special block casting with four-bolt main bearing caps and a windage tray, and were developed by Ford for use in GT40s and endurance-racing sedans. Roberts reportedly rebuilt one of these extremely rare engines for CSX2210 and installed it with a GT40-style intake and Weber carburetors, the setup that remains in the car to this day. The Shelby would go to Mr. Winemiller's son Jake after his father's passing in the early 1970s. By 1983, Harry Campbell of Grain Valley, Missouri, had bought the Cobra from Jake Winemiller. In 1985, Mr. Campbell delivered the Shelby to esteemed Cobra restoration expert Bill Murray of Longmont, Colorado. As documented by accompanying receipts and photos, CSX2210 was given a ground-up, no-expensespared restoration to cut-back-door, FIA specification. The original bodywork was repaired as necessary, while FIA fender flares and a hood scoop were fabricated and installed. The suspension was re-bushed, the engine rebuilt, and the finished car painted Dark Blue with traditional white racing stripes. This beautiful work still presents extremely well today, a testament to the care taken at the time by Murray. Mr. Campbell would go on to cherish his Cobra for an additional 33 years before selling it to the consignor. The Cobra has been selectively upgraded over time to fit the intended use and tastes of its fastidious caretakers, the two families who cherished the car for over 50 years. Now, tastefully presented with its desirable FIA-specification bodywork and extremely rare competition-derived engine, this Cobra stands out among its peers with its unique substance and focus. Enthusiasm for the Shelby Cobra continues unabated today and is a testament to the alluring qualities bestowed upon it by Shelby American. Drivers unacquainted with these wonderful cars are often immediately impressed not only by the sheer performance available, but also by their enjoyable overall capabilities. Suitable for use on the road and at track events, this undeniably charismatic 289 Cobra offers an attractive opportunity to own a car that is much more than the sum of its parts, and to experience the American legend firsthand.
82 1986 Mercedes-Benz 420SEL WDBCA35D3GA218427 $40,000 $50,000 N/R $29,120 €25,949 -27% Dark Blue over Palomino leather. This example was purchased new by its first owner, who retained it until 2018, when it was acquired by the consignor. The SEL was originally delivered in a Dark Blue finish over Palomino interior, the same as it wears now. Today, in unrestored, original condition and showing less than 19,000 miles, this car is beautifully preserved. It is accompanied by its pristine factory tool kit, owner's manuals, and first-aid kit, and the accessories include the various factory hangtags. The period-correct Becker radio is operational, and the spare tire bears its factory markings. The rarity of an automobile over 30 years old having mileage this low as well as being in superb original condition renders this 420 SEL an exceptional opportunity for any serious Mercedes-Benz collector.
83 2004 Porsche Carrera GT WP0CA29894L001182 $650,000 $750,000 $687,000 €612,191 Mid GT Silver over Dark Grey leather. via Auto Palace Porsche to unnamed, PA, USA (1), C.J. Wilson, CA (2), vendor (3). This beautiful Carrera GT was purchased new from Auto Palace Porsche in Pittsburgh. Finished in GT Silver with a Dark Grey leather interior, the Carrera GT's option list includes the XT (wider) seats, air-conditioning, Bose audio system, and the very desirable matching luggage set. According to an accompanying CARFAX Vehicle History Report, it was held by its original owner and serviced regularly by Auto Palace until 2018, when it was sold to former major league pitcher and noted Porsche collector C.J. Wilson. Under Mr. Wilson's care, this exotic Carrera GT benefited from a no-expense-spared major service by Porsche Fresno that cost more than $40,000. That work, done in December 2018 at 4,098 miles, included a new set of Michelin Pilot Super Sport tires and a new clutch. The consignor recently purchased the Porsche from Mr. Wilson, and it showed less than 4,400 miles at the time of cataloguing. With its compelling combination of low mileage and well-kept condition, this 2004 Porsche Carrera GT would make a fine choice for anyone who appreciates an important chapter in Porsche's road car history and wants to experience one of its purest expressions of performance.
84 1995 Ferrari F355 Challenge 104321 $150,000 $200,000 N/R $154,000 €137,230 Mid Red Tommy Hilfinger race livery over Black. Originally retailed by The Collection in Miami, this lovely example was purchased and driven by famed Ferrari collector Lawrence Stroll in the Ferrari Challenge series during 1997 and 1998, including at the historic circuits of Sebring and Lime Rock. After briefly passing to a second Miami-based owner, the Ferrari was purchased circa 2004 by a private collector in New England, who held the car for over 10 years. During his ownership, the Ferrari was stolen but recovered just over four months later, parked in a warehouse not far from where it had gone missing, and in unaltered condition. The current owner acquired the Challenge in 2015, and has since reupholstered the seats, renewed the vinyl appliqués to the original racing livery, mounted street tires, and conducted a major engine-out service. The F355 displayed less than 12,000 miles at the time of cataloguing and retains its original factory Challenge equipment, including the roll cage, rear wing, Speedline magnesium wheels, and OMP carbon fiber seats. This Ferrari F355 Challenge is a rare example, exceptional with its low mileage and charismatic original livery, and ready for enjoyment.
85 1974 Ford Limited Country Squire Station Wagon 4J76S162122 $30,000 $40,000 N/R $45,920 €40,920 15% Green Glow and Wood over Green. While the bulk of LTDs performed yeoman service, unceremoniously hauling families and their belongings, this wonderfully original 1974 Ford LTD Country Squire Station Wagon is a beautifully preserved, virtual time capsule. Purchased new from Titus-Will Ford Sales of Tacoma, Washington, on August 26, 1974, by Leonard and Vinnie Julson, the LTD remained in their care until it was sold from their estate in 2015 to the consignor, an enthusiastic and astute collector. Finished in Green Glow paint accented by faux wood-grain panels and gleaming brightwork, the LTD is very well equipped with a 400 V-8 engine, automatic transmission, AM radio, airconditioning, power door locks, rooftop luggage rack, and more. Accompanied by the original purchase paperwork, this 1974 Ford LTD Country Squire is a startling benchmark of originality, certain to captivate any child of the 1970s.
86 1958 Porsche 356A Speedster 83828 $300,000 $400,000 Not sold Not sold N/A Meissen Blue over Red. Charles L. Arnett, Germany (1), Todd D. Ritter, FL '58 (2?), Wallace Davis '58 (3?), vendor '96. Chassis 83828 is one of 1,131 T-2 356 A Speedster examples, production of which began in early 1957. While its Kardex lists scant information, this example was delivered to first owner Charles L. Arnett of Berlin and then sold to Todd D. Ritter of Jacksonville, Florida. Retained by Mr. Ritter for a short time, the Speedster was acquired by fellow Jacksonville resident Wallace Davis in May 1958. Mr. Davis would keep the Speedster until February 1996, when it was acquired by its current enthusiast owner. Under the consignor's auspices, a restoration of the Speedster commenced in 1997 and was completed the following year. The car was disassembled and found to be largely original with properly date-coded wheels, fuel tank, and gauges. Brightwork was replated or replaced and a new top was fitted. A replacement Type 616/1 engine was sourced and rebuilt with larger 1,720 cc pistons and cylinders, a 1965 356 C camshaft, and 912 crankshaft and rods. The original Zenith 32 NDIX carburetors were retained. Making this car more enjoyable to drive, it produces an estimated 75 bhp instead of the original unit's 60 bhp. In the current owner's care for more than two decades, this Speedster has been enjoyed, driven, and exhibited at numerous concours events, including the Porsche 356 Registry's East Coast Holiday (1999, 2016), 2015 Lake Mirror Classic (Sponsors Award), and 2017 Werks Reunion Amelia Island. Recently repainted and re-trimmed in what are believed to be its original colors – Meissen Blue over red – this iconic 356 A Speedster is poised for spirited touring and further showings.
87 1949 Hudson Commodore 8 Convertible Brougham 49458715 $100,000 $150,000 N/R $51,520 €45,910 -48% Cornish Cream and Black over Burgundy. This top-of-the-line Convertible Brougham is one of only 595 examples built by Hudson in 1949. First sold from Beach Hudson in Daytona, Florida, to a doctor for his wife, the convertible was ordered with many desirable options, including, but not limited to, a power convertible top, power windows, driver's-side spotlight, and Hudson radio. Most recently, this stunning example has been fully restored in Cornish Cream with a burgundy interior and black convertible top. The paint, chrome, and brightwork have all been expertly finished, and the leather interior is exquisite. Stately in appearance and impressive in its performance, this Hudson Commodore Eight is a highly desirable automobile worthy of any prestigious collection.
88 1964 Rolls-Royce Silver Cloud III Saloon LSEV 175 $100,000 $120,000 N/R $47,600 €42,417 -52% Masons Black over Black leather. The Silver Cloud III offered here, chassis LSEV 175, was built to US specifications and equipped from the Crewe factory with optional power windows, air-conditioning, and a radio with electric aerial. Delivered to its first owner in Tampa, Florida, on October 16, 1963, this Rolls-Royce possesses a well-documented history and has traveled relatively few miles since a superior cosmetic restoration was carried out. Finished in its original factory color, Mason's Black, with a pale gray coachline, and now with an elegant black leather interior and refinished burled wood veneer trim, the result is a Silver Cloud III that drives and presents as luxuriously as ever. Special features include burled walnut twin picnic trays for rear passengers, a sliding veneered map tray for driver and front passenger, a lockable glove box, and an open cubby box within easy reach of the driver. Consistently maintained, well-presented, and accompanied by documents from the Rolls-Royce Owners' Club, it will be welcomed into many car clubs, as well as a variety of concours and tour events. It's a fine, honest example of one of the very best models Rolls-Royce ever produced, in beautiful condition, desirably optioned, and ready for its fortunate new owner. via Gooding Pebble Beach '16 sold $104k.
89 1977 Toyota FJ40 Land Cruiser FJ40 246810 $60,000 $80,000 N/R $67,200 €59,882 Mid Olive Green over Black. This FJ40 received a meticulous frame-off rotisserie restoration in 2018, starting with a well-preserved, lifelong Arizona specimen. The body and exterior components were then media-blasted to bare metal and repaired as necessary, and hardware was yellow zinc electroplated. The engine was rebuilt, and mechanical and electrical items were refurbished. A six-page restoration summary, and over 70 photos, accompany the truck at auction. While NOS parts were used wherever possible to maintain the FJ40's originality, the truck also features a restored dealer-option Warn M8274 8,000-pound winch. Revered for its utilitarian simplicity and its durability, the FJ40 Land Cruiser maintains a devout following of owners, collectors, and off-road enthusiasts. This handsome and carefully restored example will surely turn heads and kick up dust wherever the road takes it.
90 1958 Porsche Diesel Junior 108K K3666 $30,000 $50,000 N/R $40,320 €35,929 Mid Red tractor. The history of this lovely Porsche-Diesel Junior 108K has been researched by a previous owner, a German Porsche collector, and is documented by the accompanying original registration booklet. According to his research, this 108K was delivered new on July 25, 1958, to Dr. Friedrich Bering, an engineer and third-generation owner of a paper factory and surrounding lands in Warburg, Germany. The tractor was used by Dr. Bering until 1964, when it was sold to August Rolf, a farmer in nearby Natingen. Six years later, the Junior 108K was acquired by Mr. Funfsinn, a butcher in Salchendorf, a village near Siegen in the south of Germany. The butcher used and properly maintained the tractor on his cattle farm for 37 years. The 108K was acquired in 2007 by a discriminating German Porsche collector who appreciated its well-preserved condition and fitment of factory options, including the Type 104 hydraulic lift, rare front fenders, and full instrumentation. He decided to restore the 108K, entrusting it to a German tractor expert who stripped the Porsche to its bare frame. The engine was rebuilt, including new gaskets and bearings, and the starter was overhauled. The chassis and body were repainted, and new wiring and tires were installed. In 2018, this outstanding example was acquired by an American Porsche collector and mechanic with an affinity for Porsche tractors, and this Junior 108K now awaits its next caretaker.
91 1973 BMW Bavaria 3.0S 3105537 $35,000 $45,000 N/R $29,120 €25,949 -17% Verona Red over Black. This example may well be one of the most original Bavarias in existence. According to the consignor, this BMW wears its original Verona Red paint and shows less than 18,000 miles. Manufactured on March 27, 1973, and sold new on July 6, 1973, this car features its original Sekurit glass, date-coded wheels, jack, spare tire, and optional tool kit. The original owner's manual and sales invoice complete this evocative package. In July 2018, a major service included replacing the water pump along with a full flush of the cooling system, valve adjustment, and ignition system tune-up. Both the clutch and brake hydraulic systems were rebuilt and flushed, and fuel and oil filters changed. The BMW Bavaria offered here is a rare opportunity to acquire a seldom-seen sports sedan that displays decades of careful stewardship.
---
All information is copyright Auto Auctions Monthly except images which are copyright of Artcurial, Bonhams, Gooding & co., Mecum, RM/ Sothebys, Russo & Steele and Worldwide Auctioneers. All figures are US$ and gross unless specifically stated. All figures are accurate in the home currency for the sale, any figures in other currencies are calculated based on the exchange rate for the date of sale accessed from FxTop.com. Percentages as given are calculated as the % below low estimate or above estimate as noted. All information given for recreational use only and cannot be personally guaranteed for accuracy by the author.