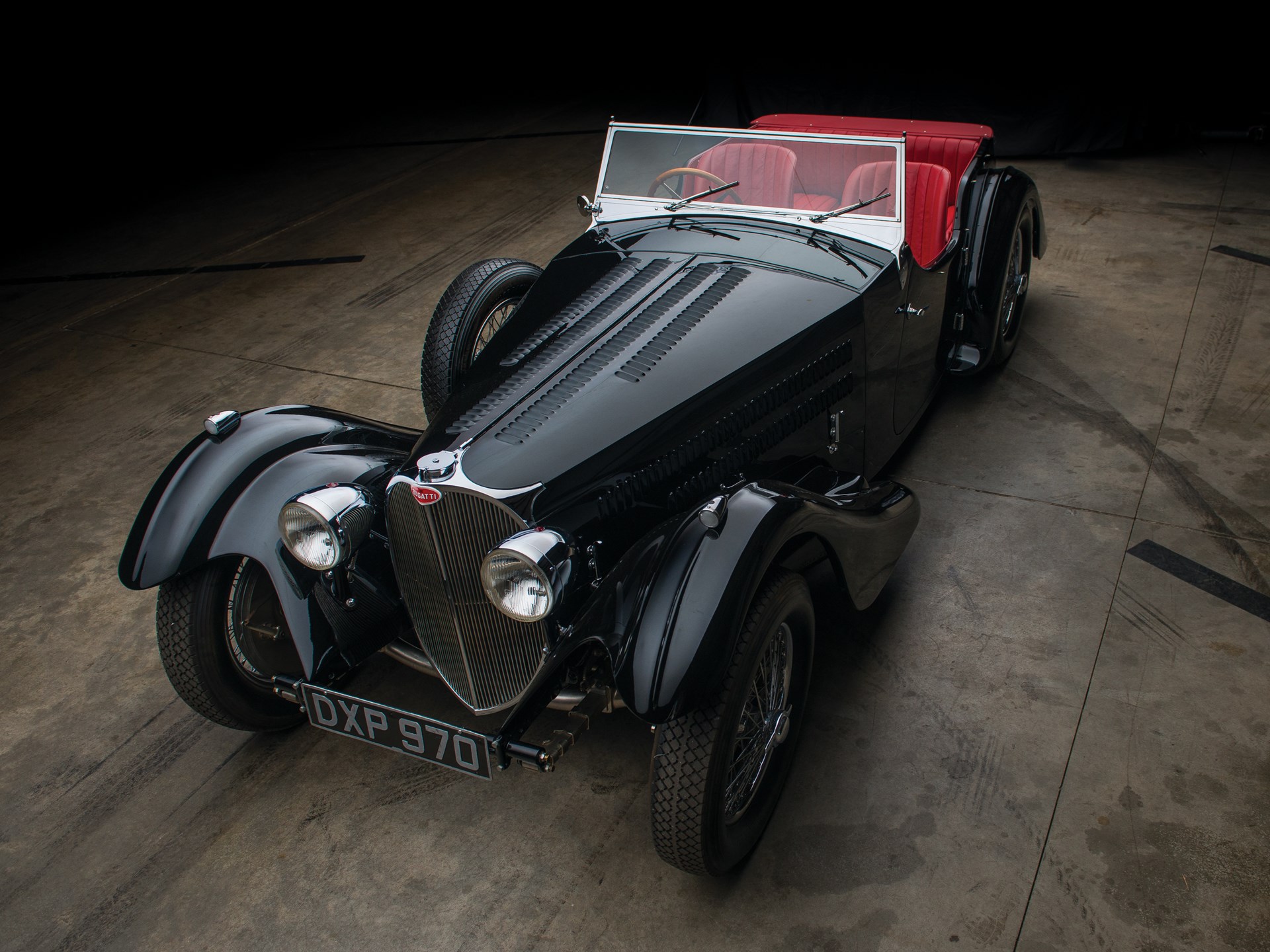 https://rmsothebys.com/en/home/lots/am19
5PM March 8th & 11AM March 9th 2019
The Ritz-Carlton
4750 Amelia Island Parkway
Amelia Island, Florida
32034
RM Sotheby's Auctions was founded by Rob Myers in Canada and after taking over the Monterey Auction they began to hold sales at Amelia Island back in 1999. Now in its 20th year the RM sale goes from strength to strength with average totals shifting from the teens to the $30 – 50 million range and in 2017 hitting a record $71 million although the last noted was based on a two day sale including a full days sale of the Orin Smith collection. 2018 saw revenues drop back with just $26.6 million worth of cars sold and the top sale a paltry $2.2 million although 2019 looks to have turned that around with plenty of lots around the $1.5 – 4 million mark.
Date – sold/offered/% – Gross Total (US$) – High sale (US$)
2007 90/102 (88%) $19,573,920 $1,650,000 1932 Packard 906
2008 95/105 (90%) $16,653,250 $2,640,000 1931 Duesenberg Model J
2009 90/107 (84%) $12,749,400 $1,072,500 1930 Duesenberg Model J
2010 95/110 (86%) $18,834,000 $1,705,000 1930 Duesenberg Model J
2011 91/97 (94%) $24,297,000 $4,290,000 1952 Ferrari 340 Mexico
2012 102/116 (88%) $22,297,000 $2,240,000 1929 Cord L-29
2013 81/88 (92%) $26,854,600 $4,510,000 1935 Duesenberg SJ
2014 88/91 (97%) $35,947,500 $6,600,000 1937 Delahaye 135M Figoni
2015 98/101 (97%) $59,876,000 $6,380,000 1960 Ferrari 400SA
2016 81/92 (88%) $38,313,000 $4,400,000 1962 Ferrari 400SA
2017 143/159 (90%) $70,936,810 $7,700,000 1937 Bugatti Type 57S
2018 86/102 (84%) $26,625,120 $2,205,000 1966 Ferrari 275GTB
2019 117/141 (83%) $38,272,140 $2,205,000 1965 Ferrari 275GTB
RM return to Amelia Island for their 2019 sale where they have stolen a march on the other sales with day 1 offering modern classics and day 2 proper classics worthy of the show field and are offering the two most expensive cars of the weekend. The first of their marquee lots is the 1937 Bugatti Type 57SC Corsica Tourer estimated at $6 – 7.5 mil. Jean Bugatti had become the heart of the Molsheim firm and where Ettore was loathe to change, Jean had a youthful zest for innovation thus the 1934 development of independent front suspension which was to be fitted to a Bugatti for the first time in the Type 57. While Ettore vetoed the IFS arrangement, falling sales and too many models saw a rationalisation that left the Type 57 as the only model offered to clients from 1935, with coachwork ranging from the sporty Atalante, the open topped Aravis and the staid Galibier and Ventoux offered by the works appointed coachbuilders. The 3.3 litre straight eight engine was available in both 135bhp and 160bhp supercharged formats.
The Type 57 was very much a quick road car and no racer but the order for two cars to lightweight TT spec with Duralumin coachwork lead to Jean Bugatti considering the competition potential for the type. With the engine and much of the engineering close to the Type 59 Grand Prix car, it was soon redeveloped with an underslung chassis and competition parts to create the Type 57S. This new sporty car was intended to be built as both a racing car and a very expensive, very fast road car and was available with the engine in 180bhp non supercharged form or 200+ in supercharged SC form. Bugatti offered the 57S with standard coachwork from either the works, Gangloff or several other chosen coachbuilders with the Atalante Coupe the most popular while the Atlantic was easily one of the most beautiful cars ever built. Further, to enable much lower import duties, the 57S was available chassis only, for the purchaser to fit whatever coachwork they wanted.
RMs car on offer, 57-512 was one such car, delivered to Col. Sorel in the UK where it was sent to Corsica for unique coachwork to be fitted, one of no less than eight cars to have passed through Corsica's hands. Later fitted with a supercharger, #512 was eventually exported to the UK in 1950 where it later got rebodied to create a proper race car although the Corsica coachwork was retained.  John North purchased #512 in 1960 and sold the coachwork which eventually ended up with Ray Jones who built a new car around it so there were two #512s until 1998 although North retained the original chassis the entire time and when the Ray Jones car came up for sale he purchased it and had it restored to its original form. Stated to retain its original chassis, engine, gearbox and coachwork, this Type 57SC is one of the ultimate cars ever built, worthy competition to the contemporary Mercedes and Alfa Romeo.
As with other great cars, the value is almost entirely based on the beauty of the coachwork with an Atlantic perhaps worth $75 million or more and a Gangloff Cabriolet maybe $30 million. The Corsica coachwork fitted to #512 is not in the same league and is more accurately referred to the Vanden Plas Cabriolet at Bonhams Amelia in '16 which fetched $9 million and the Van Vooren Cabriolet which fetched $7.7 mil. at RM Amelia in '17. Adding the previous and well stated issues with provenance and mechanical purity, the $6 – 7.5 million estimate seems bang on and indeed it would be good buying since it includes joining a very exclusive club, invites to every concours. Like the 8C2.9 this is a surprisingly modern vehicle and will delight any buyer.
RMs other marquee lot is a very rare Shelby Cobra 427 Competition. Its a well known story that Carroll Shelby got AC cars to build him the Ace based Cobra which were finished in Los Angeles before going on to certain infamy. Ford themselves were already developing 427 cui engines for use in Nascar and they were quickly adapted for the Shelby run GT40 race program. Shelby soon shoehorned one of the 427 cui engines into a Cobra although the evil handling ensured Mark II 427 development and production had to wait until 1965 when the first series of 427s were built including just 19 competition spec cars. SCCA classification put the Cobra 427 up against full prototypes and where the 289 and Daytona were successful, the Cobra 427 never really tore up the tracks.
After a fairly inconspicuous early history in the USA, CSX3006 was sold to The Checkered Flag who converted it to RHD and raced it at various British events. Bondurant, Piper and Irwin all raced the Cobra and had some success including wins at Brands Hatch in the Ilford 500. Lengthy stints with various collectors ensued and while it was restored in both its original LHD and later RHD forms, it remains that this is a very rare example of the 427 cui Competition, retaining its original aluminium bodywork and ready for any use. While 289 Competition cars are around $1.5 – 2 million and not crazy rare, these 427 Cobra's are much rarer although not as successful and as such I can see why RM have given a $3 – 4 million estimate, personally there is value at the low estimate but I think $4 million will be too rich.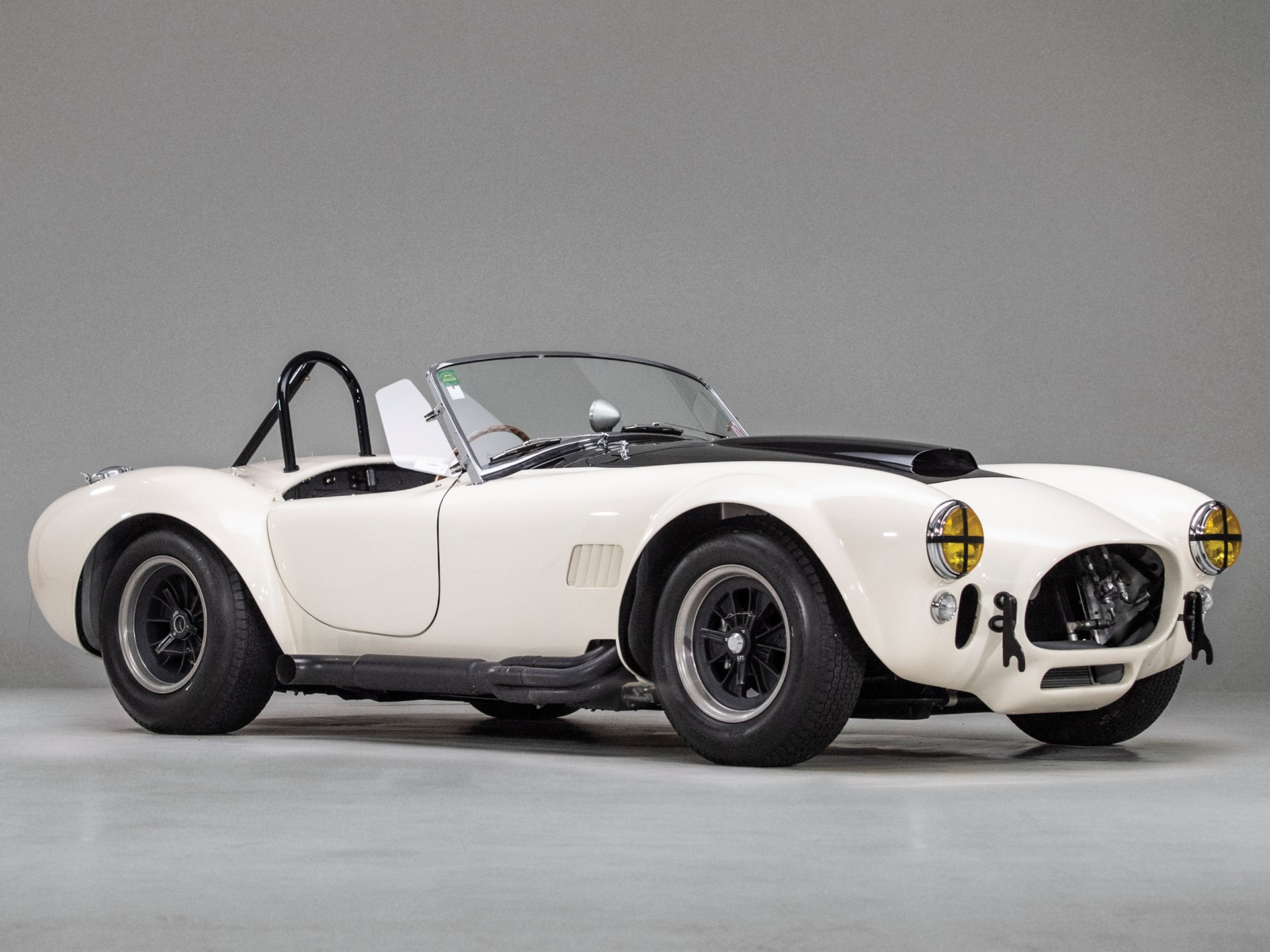 ---
Pre war highlights are
1907 Stoddard-Dayton Model K Runabout Est. $150 – 180k. 1 of 3 survivors of the type, restored from a bare frame and various authentic parts. Market correct price.
1909 Delaunay-Belleville Type IA6 Brewster Victoria – Est. $250 – 350k. Lovely, authentic French classic, one of just 185 built and far fewer remain. Market correct.
1919 Kissel 6-45 Speedster – Est. $150 – 175k. The oldest of just 37 known to survive. Restored by DL George and a lot of car for the money. Market correct.
1924 Isotta – Fraschini Tipo 8A Sala Landaulette – Est. $450 – 650k. A one owner Isotta, very low mileage and absolutely original, pretty staid as it is. Market correct at the low estimate.
1926 Hispano-Suiza H6B Chapron Cabriolet Le Dandy – Est. $1.3 – 1.6 mil. The Hispano H6B is one of the greatest chassis ever made and fitted with rare and gorgeous Chapron coachwork, well worth the estimate even at what might be record territory. A sure fire Pebble Beach star.
1927 Bentley 6.5 Litre T.H. Gill All Weather Tourer – Est. $650 – 750k. A true grand Bentley with fairly staid but very effective coachwork. Ran through Bonhams Simeone in late 2018 and failed to reach $800k, good buying at this estimate.
1930 Duesenberg Model J Le Baron Dual Cowl Phaeton – Est. $1.6 – 2 mil. 1 of 18 sweep panel phaetons, replacement engine fitted 70 years ago, others genuine, restored by Fran Roxas and now nicely patinated. Duesy's aren't the red hot sellers of years gone by but they are good steady bankable assets. This example is a very good car and worthy of close inspection, value at a little below the low estimate, perhaps $1.5 mil, otherwise expensive.
1931 Rolls-Royce Phantom II Henley Roadster – Est. $225 – 325k. A non original but still reasonably authentic Henley Roadster since A – the coachwork is the real deal and B – it was fitted in the 1950s. Despite the connotations of replacement bodywork, cheap at this level compared to $900k+ for the real deal.
1932 Stutz DV-32 Rollston Convertible Victoria – Est. $750k – 1 mil. A genuine DV-32 with outstanding coachwork, kind of like a Duesy, restored in the early '00s, concours award winner since. Very good buying.
1933 Chrysler CL Imperial Le Baron Dual Windshield Phaeton – Est. $400 – 475k. Incredibly sleek design, one of 17 survivors of the 50 built, history convoluted, body, engine and chassis all original Imperial equipment but not born together. Recent maintenance by Stone Barn so despite a decades old restoration, its still appealing and a former Pebble Beach winner but seems expensive for the issues.
1933 Bugatti Type 51 – Est. $1.25 – 1.6 mil. Chassis #51-153 is said to be Dreyfus works car in '33 and very successful with it. That said the 1960s American owner was a client of Raymond Jones and the car already had a Type 35 chassis which was swapped for an unnumbered (possibly new) chassis, as was the engine and all major parts which survive in another car that is in the UK. While the Type 51s at Gooding Pebble '18 and Artcurial Retromobile '19 are $3.5 million cars, this one lacks any proper tie to the original #51-153 except the chassis # so this is probably all the money and then some, hell you could buy a Pur Sang for $250k and call it #51-199 and it would be to all intents and purposes the same. Indeed the #1 reason to support buying this is it will be accepted everywhere AND you can race and modify it without fear for its history.
1934 Rolls-Royce Phantom II Continental Barker Saloon – Est. $350 – 450k. A very glamorous FHC Rolls on the sporty Continental chassis, would have been expensive when new and still screams luxury. Restored decades ago, the car still presents well and would be good buying at the market correct estimate.
1934 Packard Twelve Individual Custom Convertible Sedan – Est. $1.25 – 1.5 mil. 1 of 10 custom Packards with this coachwork, restored by Stone Barn at huge cost within the last two decades, Pebble Beach award winner since. Both market correct and good buying.
1935 Auburn Eight Custom Speedster – Est. $500 – 650k. A proper original Speedster, unique without supercharger. Authentic although may need restoring at some point. As such, market correct.
1936 Hispano-Suiza K6 Van Vooren Berline – Est. $200 – 250k. A lovely, proper Hispano with formal coachwork. Built with both great quality and cost, this example is a former Pebble Beach award winner and requires some detailing, as such this is market correct.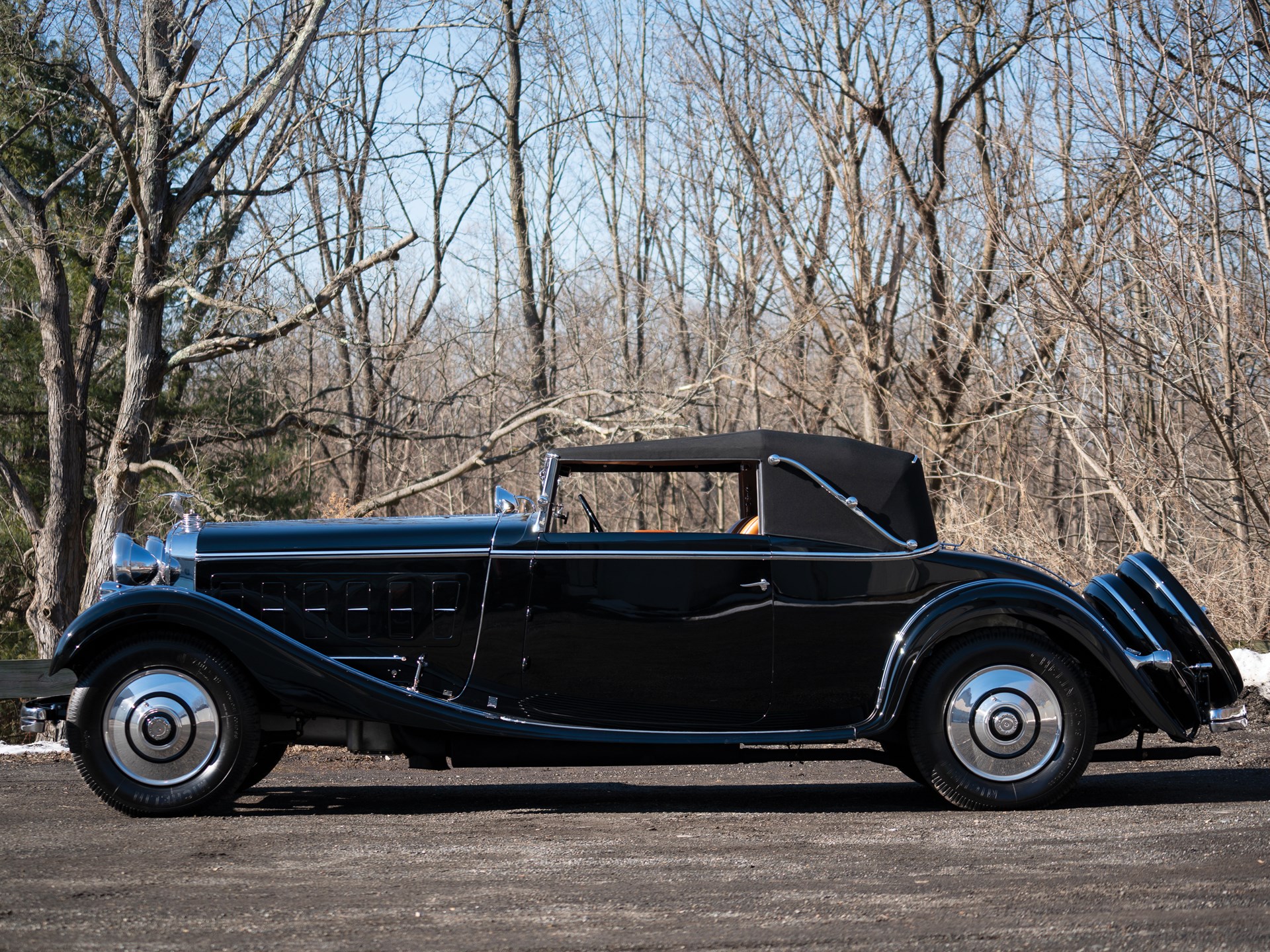 ---
Mid century highlights are:
1949 Maserati A6G1500 Coupe – Est. $800 – 950k. Maseratis original road car was only loosely racey although this one did have the triple carb set up. Raced in the early 1950s before heading to the US, this example has since been restored at huge cost and if the A6G appeals, this is the one to have. Market correct.
1955 Porsche 356 Speedster – Est. $225 – 250k. A beautifully restored speedster with a non original engine. Lots of fun and much cheaper than the quality would suggest. Good buying.
1956 Mercedes-Benz 300SL Gullwing – Est. $1.2 – 1.4 mil. Restored by Rudi Koniczek in the late '00s in non original Strawberry Red, otherwise all correct. Exceptional quality so worth the market correct estimate.
1959 Mercedes-Benz 300SL Roadster – Est. $1.2 – 1.4 mil. Restored by Brian Andersons Classic Europeanand Automotive Restorations in the 2010s, concours award winner. Complete with hardtop. Market correct considering the expensive restoration.
1960 Ferrari 250GT Cabriolet Series II – Est. $1.15 – 1.3 mil. Restored at huge cost in Italy since '14. Now without fault. Market correct.
1962 Porsche 356B Super 90 Roadster – Est. $375 – 475k. A gorgeous Roadster in Black over Red. Offered by Alex Dearborn so very high quality and subtly modded to boot. A little expensive but still a fabulous little Porsche.
1964 Maserati 3500GTi Vignale Spider – Est. $700 – 900k. A Spanish Maserati in ideal spec. Restored at huge cost in the early '00s and well maintained since with a cosmetic restoration in 2015. Vignale Spiders have been soft of late and this is now market correct.
1965 Aston Martin DB5 Vantage Convertible – Est. $1.4 – 1.6 mil. 1 of 7 Vantage spec Convertibles. Restored at great cost and converted to LHD. Concours award winner and worthy of inspection. Only the best Astons fetch the big bucks and the jury is out on this one. Would be worth checking out and possibly a low ball bid.
1965 Ferrari 275GTB – Est. $2.2 – 2.4 mil. Gorgeous car in Silver over Black. Recently restored by MPI to stunning condition. These used to be $2.5 – 3.5 but have been soft recently and this is a car with no needs at all so great buying. Someone please use it as its meant to be used.
1966 Shelby Cobra 427 – Est. $1.75 – 2.1 mil. 2nd to last 427, not the competition car above but still just 1880 miles from new. Restored by Mike McCluskey in recent times and nothing lacking. Market pricing.
1978 Porsche 911 gProgramm Est. $225 – 275k. People go gaga for Singers and this is another shop that restores old 911s into something completely different. Very sexy and highly usable, its impossible to say whether this is value or not BUT its a hell of a lot cheaper than a Singer.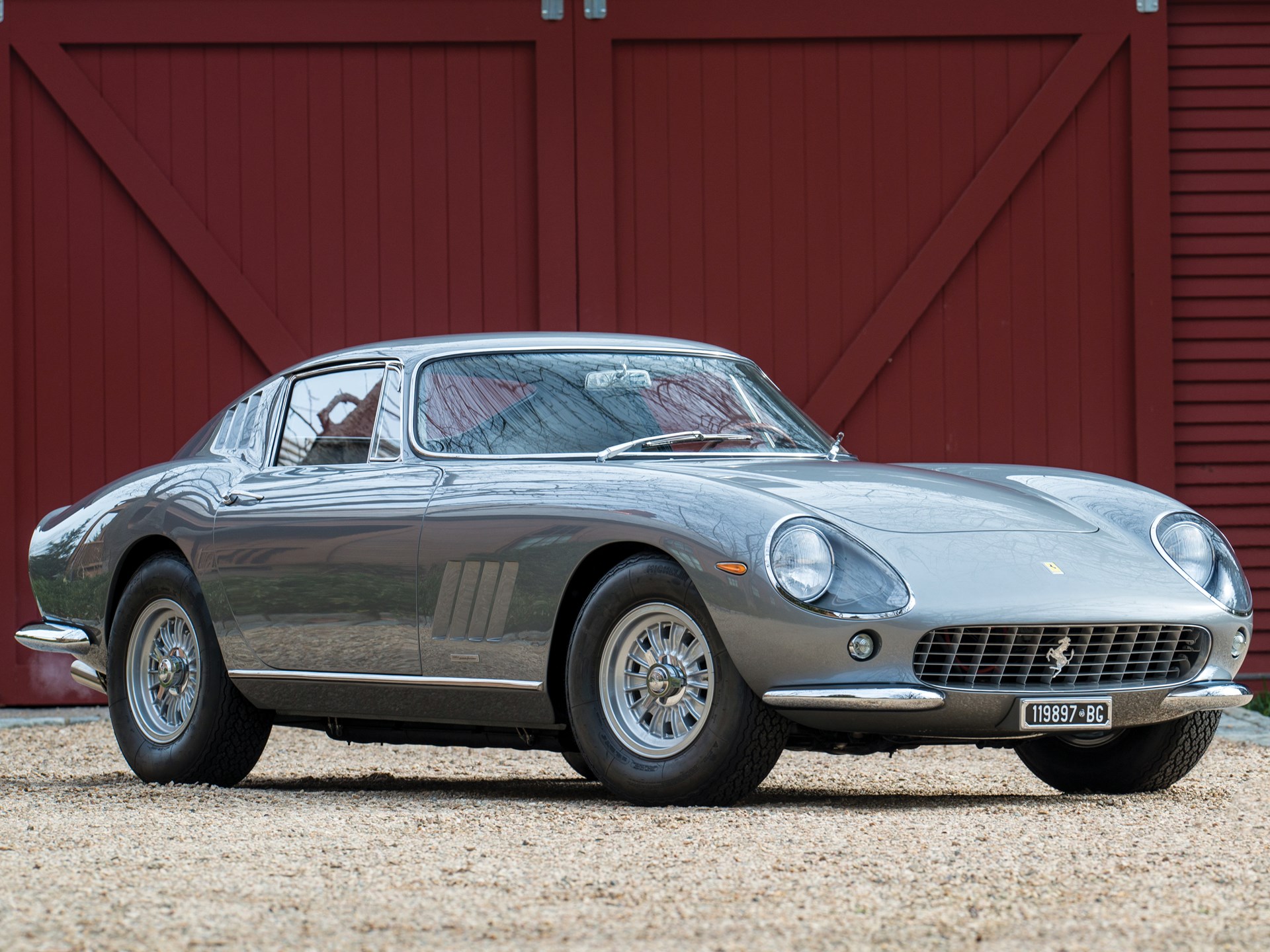 Modern highlights are:
1985 De Tomaso Pantera GT5 – Est. $150 – 200k The final series of the Pantera had been warmed over and fitted with a bodykit. A good example in great nick, good buying.
1990 BMW M3 – Est. $100 – 150k. The BMW M3 is one of the three European homologation specials that really resurrected the fast saloon. Showing just 28,000 miles from new and well maintained, a stint in Japan does it no favours BUT low mileage M3s are rare and this is market correct.
1990 Toyota HF89 – Est. $900k – 1.2 mil. A stunning Toyota IMSA race car with 700bhp, although 900 was possible, built by Dan Gurneys AAR Eagle. Canepa restored to vintage race spec at a cost of $800k so ready to go. Both expensive for what it is and cheap for what it can do.
1991 RUF CR4 Black Devil – $220 – 260k. A unique Japanese RUF in Satin Black hence the name, 92,000km from new but claimed to be almost totally original.
1994 Toyota Supra Targa top – Est. $100 – 120k. A US spec Supra in near new and largely original condition. Original Supra' have been red hot since the relaunch and while this is a lot of money, I wouldn't bet against it selling.
2005 Maserati MC12 Corsa – Est. $1.6 – 2 mil. The MC12 Corsa can trace its heritage back through the MC12 to the Enzo which it was based on. This is one of just 12 made and no doubt a highly competent track day machine or a fabulous jewel for the garage. Hard to say but I would pick the estimate as market correct even at what is a fiendishly expensive estimate.
2009 Mercedes-Benz SLR McLaren 722S Roadster McLaren Edition – Est. $800k – 1 mil. 1 of 25 722S Roadsters in the USA, the sole McLaren edition, either crazy expensive compared to a standard SLR or cheap compared to a Stirling Moss edition. Likely market correct.
2013 Lotus T125 – Est. $400 – 600k A stillborn attempt by Lotus to create an F1 for the everyman. One of just a handful ever built. Expensive but go find another, comes with a large spares package. Again likely market correct.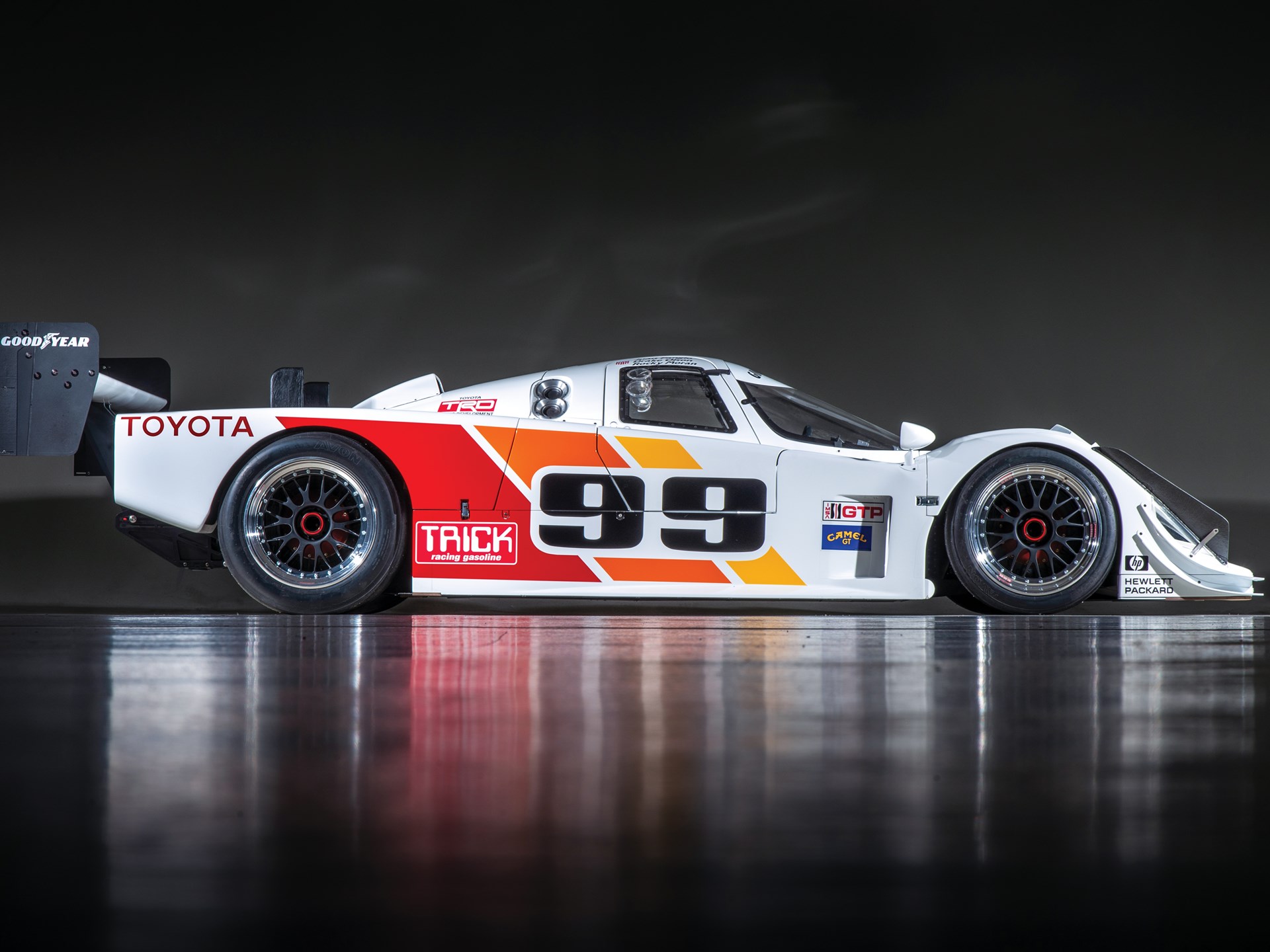 Affordable classics:
1911 Napier 15HP Victoria Est. $40 – 60k. A low powered British classic with rather elaborate coachwork. Cheap enough but god only know what you would actually do with it.
1953 Glasspar G2 – Est. $65 – 95k. A rare American V8 powered kit car, a highly original example that has been restored to a high level. Market priced.
1953 Jaguar XK120 – Est. $80 – 100k. A lovely XK120 in the gorgeous shade of Bronze. All correct and highly original, this would make a superb tour car. Market correct.
1961 Bedford CA Dormobile Campervan – Est. $60 – 80k. A very weird Bedford campervan and quite magnificent. Ideal for the collector of unique vehicles. Restored many years ago and ready to go. Expensive but hard to imagine where you would find another.
1965 Sunbeam Tiger – Est. $80 – 100k. A stunningly restored Tiger with the high powered Shelby derived Ford 289 engine. A great alternative to a Corvette or Cobra. Market correct although cheap for the condition.
1988 Porsche 928S4 – Est. $55 – 65k. US delivered 928S4. Quite cool and very low miles. Ideal for the collector that thinks 911s are passe. A touch expensive.
1988 Porsche 924S – Est. $15 – 20k. The unloved 924 in uprated S spec and like new condition. A lovely example and an ideal first classic. Cheap and expensive.
1995 Lotus Esprit S4 – $65 – 75k. Very rare late production S4. Just 1,000 miles from new. A cool alternative classic that is collectible. A little expensive.

Results
Like the other two Amelia Island auctions, RM Sothebys did well to overcome a bearish market and actually sell some high end cars. The total gross jumped to $38.27 million from last years $26.6 million although this required offering 141 cars compared to 2016s 102 and while it was a whack off the $71 million result in 2017 it was still the fourth best result which is no small feat in todays market. The failure of the Bugatti at a $5.7 million high bid against a $6 – 7.5 mil estimate left the Ferrari 275GTB leading the way for the second consecutive year with a $2.205 million sale, this time a 1966 example rather than 1965 and a market correct amount for a good car.  
Elsewhere top sales were the 1911 Napier 15HP Victoria at $157k (161% over high estimate), 1931 Rolls-Royce Phantom II Henley at $566k (74%), 1968 Mercedes-Benz 280SL at $168k (53%) and 1965 Sunbeam Tiger at $151k (51%). Mid estimate sellers included the 1930 Duesenberg Model J at $1.65 mil., 1966 Shelby Cobra 427 at $1.792 mil., 2010 Bugatti Veyron Sang Noir at $1.5 mil., 2015 McLaren P1 at $1.49 mil., 1926 Hispano Suiza H6B at $1.352 mil., 1934 Packard Twelve Individual Custom Convertible Sedan at $1.325 mil., 1992 Ferrari F40 at $1.017 mil. and 2017 Ferrari F12tdf at $967k.
Low sales included the 1933 Rolls-Royce Phantom II Windovers Sedanca de Ville at $84k (52% below low estimate), 1942 Willys MB Jeep at $16k (-46%), 
1934 Rolls-Royce Phantom II Continental Barker Saloon at $190k (-46%), 1933 Bugatti Type 51 at $758k (-39%) and 2015 Porsche 918 Spider at $1.187 mil., (-5%). No sales were the 2005 Maserati MC12 Corsa at a $1.35 mil. high bid, 1965 Aston Martin DB5 Vantage Convertible at $1.15 mil., 1960 Ferrari 250GT Cabriolet Series II at $1.05 mil., 1956 Mercedes-Benz 300SL Gullwing at $1.15 mil, 1965 Shelby Cobra 427 Competition at $2.75 mil. and 1959 Mercedes-Benz 300SL Roadster at $975k. 
Overall RM Sothebys did well but the sheer amount of money left on the table from six no sales in the million dollar range alone shows that more work will be needed to get sellers on board with the new market realities. If anyone can do the hard work needed and keep the market rolling along its RM Sothebys and best of luck to them.
---
Key – Lot # – Year – Make – Model – Chassis/ VIN – Est US$ – Low/High – N.R = No Reserve – Results US$ & EURO – % gross sale US$ +/- high or low estimate
101 1993 Mazda RX7 JM1FD3316P0209466 $40,000 $45,000 N/R $50,400 €44,912 12% Red over Black. According to its original service manual, this RX-7 was delivered new to Robert Schoon of Holland, Michigan, in March 1993. What makes this RX-7 so desirable is that it remained in Schoon's ownership until it was purchased by its current owner and exported to Switzerland in 2017. Presented today in beautifully original condition, the car has travelled less than 600 miles over the course of the last seven years, according to accompanying service invoices. Prior to, the car accumulated under 4,500 miles from 1997–2012, as Mr. Schoon undoubtedly realized that his prized RX-7 was quickly earning collector car status.
102 1996 Nissan 300ZX JN1CZ24D2TX580541 $30,000 $40,000 N/R $53,200 €47,407 33% Ultra Red over Black leather. Finished in Ultra Red over a Black leather interior, this 1996 300 ZX Twin Turbo is undoubtedly one of the most original and low-mileage examples in existence. As listed on its original window sticker, it was delivered after final assembly in Los Angeles, California, to Streater-Smith Nissan of Conroe, Texas. Curiously, the car's original Texas title shows that it was first issued to Neil H. Miller of The Woodlands in February 1999 with only 25 miles on its odometer, some three years after the car was built, listing the previous owner as Streater-Smith Nissan.
103 1988 Porsche 928S4 WP0JB0928JS861449 $55,000 $65,000 N/R $67,200 €59,882 3% Guards Red over Champagne leather. According to the accompanying service manual, this 928 S4 was delivered new to Frank and JoAnn Quillen of Newark, Delaware, through Price Porsche of New Castle, Delaware, in June 1988. Its original window sticker shows that the car was ordered in Guards Red over Champagne leather with a five-speed manual transmission, sunroof, heated driver's seat with lumbar support, a limited-slip differential, alarm, and 928 S4 designation on the trunk lid. By 2001, the car had moved to Florida and remained there until 2015. Passing through an owner in San Francisco, the car was acquired by the current owner in 2017 and subsequently imported to Switzerland. Currently, the car presents in wonderful condition throughout, reflective of its odometer showing just 10,005 miles at the time of cataloguing.
104 1986 Mercedes-Benz 560SL WDBBA48D9GA043548 $60,000 $80,000 N/R $53,760 €47,906 -10% Black over Beige leather. According to the accompanying CARFAX report, this 560 SL was first sold in Illinois in 1986 and remained there for the majority of its life. It was under the care of one careful owner, Jack Nagy of Darien, Illinois, as noted on a copy of the original invoice which accompanies the sale. Delivered new as it appears today, in Black with a Beige interior, Nagy appears to have owned the car until 2015 when it was purchased by Harold Bond of Wheaton. Its current owner, believed to be the third, bought the car from Bond, having only been driven 9,298 miles, and subsequently imported the 560 SL to Switzerland. Since, the car has been driven less than 100 miles and remains in brilliant condition throughout. In addition to the original invoice, a number of service invoices are included in the car's history file, confirming its mileage as original.
105 1989 Mercedes-Benz 560SEC 6 litre Wide body Coupe WDB1260451A527048 $120,000 $140,000 N/R $179,200 €159,686 28% Double Black. While not much is known about the history of this example, the current owner purchased the car in Japan in 2017, where it is believed to have been delivered new. Subsequently imported to Switzerland, it joined a number of other pre-merger AMG creations. It presents well in its sinister black on black color scheme, beautifully contrasted inside with wood trim and an upgraded stereo and navigation system affixed in front of the passenger seat.
106 1994 Toyota Supra Targa top JT2JA82J3R0022442 $100,000 $120,000 N/R $173,600 €154,696 45% Black over Cream. According to the accompanying CARFAX report, this Supra Twin Turbo Targa was sold new in Illinois and remained there for at least two years, accumulating nearly 6,000 miles. It was subsequently imported to Switzerland approximately one year ago. Presently, the odometer is currently showing 11,200 miles, which is believed original. It remains in brilliant and largely original condition throughout.
107 1995 Porsche 928GTS WP0AA292XSS820093 $80,000 $100,000 N/R $89,600 €79,843 Mid Black over Grey leather. Delivered to its first owner through Champion Porsche in Pompano Beach, Florida, in June 1995, this 928 GTS exists as an interesting subset of 928 production. Only 406 928 GTS models were sold new to the U.S. and of those, just 77 were built for the 1995 model year. Furthermore, only 47, including the example offered here, were equipped with an automatic transmission. Finished in Black with a grey leather interior, it remained in Florida until 2000 before moving north to Pennsylvania in 2002. The car then made its way to New York until it was purchased by the current owner and exported to Switzerland in 2016.
108 1994 BMW 850CSi WBSEG9327RCD00029 $150,000 $200,000 $184,800 €164,677 Mid Bright Red over Black Nappa leather. An early example built in November 1993 and delivered new to Florida, this 850 CSi spent much of its life in the Sunshine State. Early stamps in its service book note services at Germain BMW of Naples, and its accompanying CARFAX suggests that this car resided on the state's Gulf Coast. Finished in Bright Red over a Black Nappa leather interior, this example has travelled less than 11,000 miles from new. Purchased by the current owner in 2016 and subsequently exported to Switzerland, this would undoubtedly be a thrilling addition to any collection of modern BMWs.
109 2005 Acura NSX JH4NA21605S000060 $100,000 $120,000 N/R $128,800 €114,775 7% New Formula Red over Black leather. According to the accompanying CARFAX report, this NSX was originally delivered to Acura de San Juan of Puerto Rico in 2005 prior to being sold in the contiguous 48 states the following year. Finished in New Formula Red over a black leather interior and fitted with a manual transmission, the car has travelled less than 9,200 miles from new, with the vast majority of those being accrued in the U.S., prior to its purchase by the current owner and subsequent importation from California to Switzerland in 2017. As such, the car presents in wonderful condition throughout.
110 2004 Ferrari 575M 134699 $250,000 $300,000 $263,200 €234,539 Mid Argento Nurburgring over Nero leather. Offered here is what is perhaps the ideal driver's Ferrari 575M Maranello. Finished in Argento Nürburgring, keen eyes will note that this car does not boast the ubiquitous Scuderia shields fitted to the front fenders. Inside, the interior is trimmed in black leather interior and fitted with the optional carbon-fiber sport seats, an exceptionally rare option, in addition to the already rare six-speed manual transmission. Furthermore, the car is also fitted with the Fiorano Handling Package, which includes a re-mapped suspension (with lowered, stiffer springs, adjusted camber and toe, and a stabilizer bar), upgraded Pagid brake pads, and a more performance-oriented power-steering governing chip. Delivered new through Miller Motorcars of Greenwich, Connecticut, a previous Massachusetts title on file shows that the car was purchased by Theodore E. Shasta Jr. of Harvard, Massachusetts, in August of 2006 at 1,635 miles. He would go on to keep the car for the following 10 years, and it was subsequently purchased by the current owner and imported to Switzerland in early 2017 at 7,673 miles. Prior to this, the car received a major service in September of 2016 at Boston Sportscar, which included replacing the timing belts. Only 246 examples were equipped with a six-speed manual transmission, and it can be certain that only a handful of these were fitted with the Fiorano Handling Package and sport seats. Optioned as such, this example beautifully treads the line between a sports car and grand tourer, perhaps the best of both worlds, and recalling the great dual-purpose 250 GT and 275 GTB models of Ferrari's storied past. Perfect for inclusion in the world's best collection of modern Ferraris, it would be a brilliant example to preserve as one of the last analog front-engined, twelve-cylinder Ferraris ever built.
111 1988 Porsche 924S WP0AA0923JN451174 $15,000 $20,000 N/R $21,280 €18,963 6% India Red over Black. This 1988 924 S represents the final iteration of the 924 series and has more horsepower than the previous year 924 S cars, and as such, the most refined and sought after of the breed. With less than 19,000 original miles on the odometer, this completely original Porsche has had the very best of care its entire life, as evidenced by its documented service history and exceptional overall condition. Attractively finished in India Red over black "Porsche" script interior and optioned with air conditioning, electric windows, and a Blaupunkt radio, five-speed transmission and removeable roof panel, this superb unrestored original example presents a unique opportunity to acquire one of the very best Porsche 924 S cars available.
112 1990 BMW M3 WBSAK0318LAE34003 $100,000 $150,000 N/R $98,000 €87,328 -2% Diamond Black over Black leather. The 1990 M3 offered here was originally sold to the U.S., meaning it was fitted with an overdrive manual transmission with a conventional shift pattern rather than the dogleg setup in the European model. Additionally, later M3s such as this one benefit from a larger intake as well as a driver's side airbag compared to the earlier U.S.-bound examples. Originally delivered to California, the car was exported to Japan a few years later. The M3 subsequently returned to North America in 2008 and remained with its enthusiast owner until late last year. The only modifications from stock are the exhaust temperature sensor and side marker lights that are mandatory in Japan. At some point, the BMW received a high-quality two-stage repaint in its correct Diamond Black metallic finish. The M3 shows just 27,800 miles and is in excellent, well-preserved condition. Its original black leather interior exhibits few signs of use and its exterior was recently treated to $3,000 worth of paint correction and ceramic coating. The consignor, a BMW specialist in Cincinnati, Ohio, completed about $12,000 worth of mechanical work, including a valve adjustment, full tune-up, intake resealing, new front control arms, various suspension bushings, and a new heater core. Its numbers-matching engine performed well in a compression test with essentially even readings for all four cylinders.
113 1991 Lamborghini Diablo ZA9DU07PXMLA12162 $150,000 $175,000 N/R Not sold Not sold N/A Diablo Rosso over Tan leather. Perhaps it was the blend of Italian and American influence like his own that attracted Mario Andretti to the Lamborghini Diablo offered here. Or maybe it was its 485-hp 5.7-liter V-12. By 1991, Andretti was deep into a successful racing career. At that year's Indianapolis 500, Andretti raced alongside his sons Michael and Jeff and his nephew John for the first time. Andretti is said to have kept this Diablo at his home in Nazareth, Pennsylvania, along with his 25th Anniversary Countach in the same color scheme. Included in the documentation is a copy of the Diablo's Pennsylvania title listed in Mario Andretti's name and showing delivery miles. Recently refinished to a high standard in its original shade of Diablo Rosso by renowned Apex Auto Body in Denver, Colorado, the Andretti Diablo shows in excellent, preserved condition. Its tan interior is original and unmodified other than a newer Alpine stereo head unit. A new windshield was also installed when the new paint was applied. The Diablo still wears its eye-catching original and optional rear wing. A full, engine-out service was performed in 2018 and included a new clutch, a new starter, and rebuilt heads with new gaskets. The Diablo's odometer shows about 22,300 miles, but only a handful have been added since the most recent major service and restoration work, which was performed at a cost of $40,000. This legendary supercar is ready for its next caretaker to enjoy it at speed in the same way it was appreciated by its original legendary owner.
114 1965 Rolls-Royce Silver Cloud III Saloon LSHS107 $75,000 $95,000 N/R $53,200 €47,407 -29% Shell Grey and Masons Black over Grey leather. According to Rolls-Royce Foundation records, chassis LSHS107 was sold by Stone Automotive Imports, Ltd. of Shaker Heights, Ohio, and delivered to Allen Saunders, a prominent cartoonist known for the comic strip Mary Worth, who lived in nearby Toledo. Finished in Shell Grey over Black Masons with grey interior hides, it was built to U.S. specification and equipped with a radio, in-dash air conditioning, electric windows, and antenna. The car is largely original and has been sympathetically preserved by the consignor, a well-regarded Bentley and Rolls-Royce collector. The odometer, which reads just 32,000 miles, is believed to be correct. Mechanical work has been done by Steve Aiello, whose father was chief mechanic at Inskip/Haug for 30 years. The front springs were re-done, and the rear springs correctly arched to give the Cloud its proper stance. Purich of Bagoda, New Jersey, attended to the headliner and the lovely grey leather interior. Paint touch-up was done by Elegant Motorcars of Englewood, New Jersey, and noted Rolls-Royce expert John Palma recently serviced the car, including the air conditioning. Included are the Rolls-Royce manual, jack, and tire pump along with road and small tools.
115 1999 Bentley Continental SC SCBZZ22E3XCX65037 $175,000 $225,000 N/R $212,800 €189,628 Mid Royal Blue over Beige leather. Offered here is one of these rare Bentleys, with an incredible low mileage confirmed by the accompanying clean CARFAX report. First registered in California, the original owner moved the SC to Maryland, Florida, and finally Massachusetts before selling the stunning Continental SC in 2011 after over a decade of ownership. The second owner, resident of Massachusetts, offered the Bentley for sale in early 2017 – at which time it had been driven just 5,729 miles. Upon acquisition by the current owner, the Bentley was sent to Bentley Beverly Hills, where a full service was performed. Work in late 2018 included the installation of a new battery, repair to the steering rack, and the fitting of new engine belts. Rarely offered on the open market, this limited-production Bentley Continental SC has the added draw of being an incredibly low-mileage example.
116 1995 Lotus Esprit S4 SCCFD30C2SHF61462 $65,000 $75,000 N/R $67,200 €59,882 Mid Norfolk Yellow over Black leather. This Esprit is one of just 625 S4 models produced between 1992 and 1996. Finished strikingly in Norfolk Yellow with contrasting black leather seats highlighted with yellow piping, it was delivered new to Newport Beach Motors in Newport Beach, California. Incredibly, this Lotus has accumulated less than 1,000 miles on the odometer since new and still has its original window sticker affixed onto its window. Carefully and properly stored all its life, this Esprit S4 is as close to brand new as could be imagined.
117 2004 Porsche Carrera GT WP0CA29804L001037 $600,000 $750,000 $775,000 €690,608 3% Silver over Black leather. This lovely Carrera GT was delivered new in 2004 to its first owner and has remained in his collection ever since. Rather than take delivery Stateside, he opted to take advantage of the popular European Delivery program and picked up his new Carrera GT directly from Porsche in Germany. After receiving the car at the factory, the owner drove it around Europe before shipping the car back to the midwestern U.S., where it has remained in his private collection. The odometer displays less than 1,600 miles, the majority of which were accumulated during the owner's initial trip around continental Europe after delivery, as well as during factory testing. In the U.S., it has been very sparingly driven and otherwise professionally maintained and cared for, as evidenced by its spectacular condition throughout. As one of the most sought-after modern Porsche models, the Carrera GT remains as a bucket-list car for many enthusiasts. A single-owner, low-mileage example such as this is not to be missed.
118 2015 Porsche 918 Spider WP0CA2A15FS800268 $1,250,000 $1,500,000 $1,187,000 €1,057,744 -5% Dark Blue Metallic over Black leather. Delivered new to Miami, the car accumulated only 817 miles with its first owner before passing to its second custodian, another Florida-based collector. In total, it has been driven just under 1,300 miles from new and remains in exceptional condition, having recently had an oil change. The pinnacle of Porsche's performance and their hybrid-electric technology flagship, the 918 Spyder follows in the footsteps of the vaunted 959, albeit in the 21th century. These cars will surely remain desirable and sought after for years to come and will continue to remain extremely competitive against future generations of hypercars as well. This example needs nothing and is prime for inclusion in any collection of Porsches and modern supercars.
119 1967 Austin-Healey 3000 Mark III BJ8 H-BJ8-U/42798-G $60,000 $70,000 N/R $56,000 €49,902 -7% British Racing Green over Black. Offered here is a nicely presented rust-free example that has been restored to original condition, including body and mechanicals. Repainted in the original British Racing Green over black, the 3000 also boasts excellent 60-spoke knock-off wheels, and the original burl wood dash. The rebuilt engine runs well and starts easily, and the four-speed transmission with optional overdrive shifts effortlessly. The accompanying top and tonneau cover are in excellent condition. This is clearly a fine example of the most comfortable, most weather-tight, and most luxurious of all Austin-Healeys.
120 1985 De Tomaso Pantera GT5 THPNCT09334 $150,000 $200,000 N/R $140,000 €124,755 -7% Rosso over Nero leather. This documented GT5 is an exceptional example that was sold new to the original owner B. Zale in McLean, Virginia. This Pantera is powered by the 351 V-8 mated to a ZF five-speed manual transmission and features power brakes and rack-and-pinion steering. Finished in red, this muscular GT5 looks ready for action with its dramatic fiberglass rear delta wing and beautifully refinished gold Campagnolo wheels. The interior is upholstered in plush black leather and appointed with burlwood trim, black Veglia gauges with green numerals, and black carpeting. This extraordinary Pantera is recorded in the De Tomaso Pantera Registry and has known ownership history, registration paperwork, as well as various documents from the car's history. Said documentation includes the Application for Title by the original owner, Bill of Sale to the second owner, copies of previous titles, copy of De Tomaso Certificate of Origin, as well as the EPA and DOT forms upon import into the U.S. in 1985, to name a few. The Pantera has long inspired spirited driving, and for good reason. The mid-engine placement, powerful drivetrain, flat cornering ability, and driving position ensure the Pantera will not only go extremely fast but do so with a high level of stability and control. This seldom-seen and extremely unique Pantera GT5 presents a rare opportunity to acquire a truly specular supercar.
121 1978 Porsche 911 gProgramm 911 830 0972 $225,000 $275,000 Not sold Not sold N/A Slate Grey over Tartan and Black. This exquisite 1978 Porsche 911 has been given the full gProgramm treatment and received the nickname "Mercy." The body was media-blasted to bare metal, treated for rust prevention, and painted a beautiful shade of Slate Grey. The fuel filler was relocated to under the hood, with a center cap, similar to early Porsche R/RSRs. A set of under bumper 'round factory' Porsche fog/driving lights are featured up front. The car rides on a set of reproduction 17-in. Fikse forged aluminum Fuchs-style wheels. The brakes are upgraded to the 986 Boxster setup front and rear, featuring four-piston calipers. The car was also fitted with the optional Leistung Package, which includes adjustable coil-over spring/damper units, with aluminum rear trailing arms, additionally all bushings, drop-links, as well as upgraded front and rear sway bars. The interior was also extensively updated. It features a set of bolstered leather racing seats with Tartan inserts and fitted with a four-point Schroth Racing harnesses. Door cards are finished in matching tartan, with pull strap handles and manual windows. A classic 350-mm Momo Prototipo steering wheel has been fitted. Behind the steering wheel is a gProgramm tachometer alongside the standard Porsche VDO gauges. The 915-transmission base is elegantly left exposed and polished with the shifter wearing an iconic 917-style wood shift knob. The car is radio-delete with hidden twin USB outlets for phone or other electronic devices. The carpets are completed in the classic German wool square weave. Lastly, a roll bar has been fitted, adding rigidity and passenger protection. The gProgramm 911 is powered by a 320-hp, 3.4-liter twin-plug engine featuring Weber down draft carburetors. The engine was completely disassembled and then meticulously blueprinted, balanced, and hand-built prior to installation. It is truly a work of art, with a twin center exhaust, stainless heat exchangers, and hidden wires and lines. The engine is paired to a 915 five-speed manual transmission. This car was one of three gProgramm Porsches driven 3,500 miles from New York to California in 2017 as a promotional trip which ended at Luftgekühlt 4. While in California this car was driven and reviewed by Matt Farah for the popular Smoking Tire web series One Take. A wonderful bespoke creation, this gProgramm 911, the second example built, is the best of both worlds with its retro-inspired design and modern performance underpinnings. With less than 7,000 miles since the completion of the build, it has been fully sorted. One would be hard-pressed to find such a Porsche Outlaw with superior build quality at this price point.
122 1972 Ferrari 246GT 03162 $280,000 $350,000 Not sold Not sold N/A Rosso over Nero leather. On offer is a North American export, chassis 03162, produced in January 1972. Though the early history of the Dino unknown, the Dino has remained largely original and unmolested. It is believed to have been repainted in the original Rosso Chiaro prior to 1980, with the original paint still visible in the door jamb. Additionally, the black leather interior remains highly original and in good condition with a beautiful and inviting patina. In 1982, the 246 GT was sold to a gentleman as a present for his wife. Driven sparingly, the Dino was kept mostly in the garage with their extensive collection. In 1992, the Dino was recorded as having just passed 15,000 miles. Since then, the Ferrari was exported to the UK, where it has remained in the collection of a notable dealership. The Dino was most recently displayed in 2018 at the London Concours, where it shone brightly in the June sunshine. It is refreshing to find an example as well preserved as this honest, unmolested Dino 246 GT, currently showing less than 16,000 miles.
123 1956 Mercedes-Benz 190SL 121.042.6501710 $200,000 $250,000 $184,800 €164,677 -8% Medium Blue over Aero Grey. This lovely first-series Mercedes-Benz 190 SL is the beneficiary of a comprehensive and documented concours restoration that was completed in Europe. A binder of photos (before and after restoration), receipts, and related information are available for inspection, along with a copy of the original data card from the Mercedes-Benz Classic Center, which verifies the car's original equipment, numbers, and colors. The engine was also fully restored and rebuilt using original German parts. In addition, a complete set of tools, owner's manual, and beautiful fitted leather luggage are included. This example, painted a factory-correct Medium Blue (DB350) with a black cabriolet roof and an Aero Gray (1140) interior, makes for what is arguably one of the most handsome combinations offered on the jaunty 190 SL. Outside, the car is equipped with wide whitewall tires that perfectly accent the period-correct color combination. Inside, the driver is greeted by crisp, clear gauges and Mercedes-Benz's characteristic ivory steering wheel and shifter, which is mated to the four-speed manual transmission. It is equipped with the appropriate Blaupunkt factory radio, and the leather interior has been beautifully and expertly crafted by Sig Vigilia. This 1956 Mercedes-Benz 190 SL Roadster was fully serviced in the spring of 2018 and is ready to be enjoyed on the road. It has never been shown, providing its new owner with a superb opportunity to participate in Mercedes-Benz club events, concours, and rallies.
124 1966 Porsche 911 303482 $200,000 $250,000 Not sold Not sold N/A Polo Red over Black leatherette. Porsche produced a mere 1,709 short-wheelbase 911 coupes for the 1966 model year; this example is among the first 100 in that group, known as the "O" series. It rolled off the assembly line 14 January 1966, painted Polo Red (6602) trimmed in Black leatherette, a popular combination in that era, and still today. A tinted windshield and rear glass were the only options requested by its first owner, a resident of Dothan, Alabama. When the car was three years old, it was sold to an Eastern Airlines pilot from Fayetteville, North Carolina, and in 1980 it passed into the hands of Leonard Cummings of Marion, North Carolina. Eventually Mr. Cummings relocated to suburban Charlotte and around 1990, the car, still in very original condition and bearing a 1989 registration, was parked in a shed near Gastonia. The Porsche was acquired by the current owners three years ago, after nearly three decades of storage. The car was then taken back to their shop where, with fresh gas and an oil change, the 911 fired right up. The new owners then decided to give this '65 Porsche a full, bare-metal lacquer repaint after dealing with some surface concerns, though no evidence of prior body damage or repair was found. The car was completely disassembled and then thoroughly rebuilt using all its own original parts, aside from new seals around the windshield and rear glass. The interior was found to be in near-perfect original condition and was left as-is. It is not believed that the engine has ever been apart, and the consignor notes that it is otherwise dry, tight, and runs extremely well. Even the paint on the air cleaner can is nearly perfect. The original transmission received some new synchronizers. After restoration, the car was presented at the Atlanta Concours in October 2017, where it won its class. The plan was to trailer the Porsche back to North Carolina with several other cars that were being shown, but when a customer's 550 Spyder developed mechanical issues on the road, the 911 was offloaded to make room for the Spyder. Without skipping a beat, red coupe enjoyed a fast and trouble-free drive all the way back to the Carolinas. With its fresh repaint and all-original interior, this outstanding, numbers-matching two-liter 911 presents beautifully throughout. It is supplied with a correct spare, jack, and tool roll, along with invoices relating to its recent paint and mechanical work. It is ready to provide its next fortunate owner many more hours of driving enjoyment.
125 1972 Maserati Ghibli 4.9 SS Coupe AM115/49*2008 $220,000 $260,000 $201,600 €179,647 -8% Ghibli red over tan leather. 335bhp 4930cc V8. Five speed manual. Fully specced. Martin Field, USA (1), Gary Smith, OH (2), Robert Krueger, CA (3), vendor '17 (4). Reciepts and service history from new. via RM Scottsdale '17, Sold $286k.
126 2009 Mercedes-Benz SLR McLaren 722S Roadster McLaren Edition WDDAK76F29M1942 $800,000 $1,000,000 N/R $648,500 €577,883 -19% McLaren Orange and Black. The Mercedes-Benz SLR McLaren, known for being extremely comfortable and reliable high-speed tourers, showcased the most advanced performance and technological innovations that Mercedes-Benz and McLaren could offer to their demanding customers. While 150 SLR 722 S Roadsters were made, only 25 were destined for the U.S. From those cars, only six McLaren Editions were produced and five would remain in Europe, leaving this as not only the sole U.S.-specification SLR 722 McLaren Edition Roadster, but also the only one to receive such a plethora of upgrades. This SLR McLaren 722S Roadster is a true factory one-off and undoubtedly the most unique example of its kind. At the time, over $1 million was invested into this car when new. This extremely special SLR McLaren Roadster, currently showing under 4,900 miles, is certainly ready for more enjoyment by its next owner.
127 2005 Ferrari 612 Scaglietti 142862 $250,000 $350,000 $291,000 €259,312 Mid Nuovo Grigio Ingrid over Crema leather. The spectacular example offered, sitting atop sporty five-spoke alloy wheels, shows just under 3,000 miles on the odometer. The refined proportions of the car are accentuated by the lovely and subtly exotic Nuovo Grigio Ingrid exterior, that proudly bears the fender-mounted Scuderia shields. The interior is equally classy and trimmed with a flawless crema interior. A mixture of black and aluminum trim on the dash, along with the tan interior and brown carpeting, present beautifully. However, the car's most desirable feature is its six-speed manual transmission, which completely transforms this 612 Scaglietti from its F1 paddle-shift counterpart. The glimmering gated-shifter evokes the spirit of a true driver's car. Featured with its original owner's manuals, tool kit, car cover, battery tender, and assorted accessories, this stunning homage to Scaglietti is ready to be driven across vast distances at high speeds and to be cared for by its next discerning owner.
128 2008 Alfa Romeo 8C Competizione ZARJA181480039129 $300,000 $350,000 $324,000 €288,719 Mid Rosso Competizione over Rosso. Featuring a complete host of optional extras, it is fair to say this Alfa Romeo 8C is especially unique. The 10th of just 84 U.S.-specification cars produced, this example is finished in stunning Rosso Competizione and features nearly every option available for the 8C model. It is presented with a full carbon fiber kit, aluminum-colored brake calipers, leather headliner, car cover, and a premium Bose sound system. More so, it is one of four 8Cs for the U.S. that features red-braided leather, Alfa Corse fender badges, Marchio Sportivo alloy wheels, and is finished in this particular color. Presented with just under 600 miles, this 8C Competizione is ready for every imaginable sports car scenario and would be an exceptional addition to any Alfa Romeo or modern sports car collection.
129 2006 Ford GT 1FAFP90S66Y400916 $300,000 $350,000 $313,000 €278,916 Mid Tungsten Silver over Black leather. Finished in Tungsten Silver over black leather, this car is one of 541 finished in that attractive color for 2006. This like-new example, with less than 1,000 original miles, is equipped with all four options: the upgraded McIntosh audio system, forged BBS aluminum wheels, grey-painted brake calipers, and full-length racing stripes. It comes complete with a clean CARFAX report along with its original window sticker, two keys, books, and manuals. When purchased by the consignor in early 2016 in Charlotte, North Carolina, the GT had just 700 miles. Today, with less than 1,000 miles, it continues to be used sparingly. According to the consignor, its third owner, the GT has always been owned by collectors and has never been tracked or raced. He describes it as "a wonderful car to drive and putting on those miles has been glorious." While in his possession, the car was serviced in 2018 by a South Florida Ford dealer at which time the airbag recall was also addressed. Late in 2018, the air conditioning was re-charged by the dealer. Receipts for work done are available for inspection.
130 2012 Lexus LFA Nurburgring JTHHX8BH7C1000347 $825,000 $925,000 $912,500 €813,135 Mid Orange over Black alcantara. Finished in Orange, one of the rarer shades applied to the Nürburgring cars, this LFA also boasts a full black Alcantara interior with carbon fiber trim and comes fully equipped with satellite navigation, a Mark Levinson audio system, satellite radio, and a rearview camera. Furthermore, it is accompanied by Tumi luggage numbered to match this specific LFA, a very rare accessory. One of the most spectacular and anticipated Japanese automobiles of the 21st century, the LFA was years in the making and exceeded all expectations upon its long-awaited delivery to clients worldwide. Adding to the car's performance and visual appeal, the Nürburgring Package cars are undoubtedly the most desirable of this already limited-edition supercar. Rarely seen in public or offered for sale, the opportunity to acquire such a fine example should not be missed.
131 2006 Dodge Viper SRT10 1B3JZ69Z86V100875 $60,000 $80,000 N/R $56,000 €49,902 -7% Viper Race Yellow over Black. The 2006 example presented here was originally finished in the shade of Viper Race Yellow, a $600 option. It was delivered with the Customer Preferred Package 21A, which included dual black racing stripes and polished aluminum wheels, adding $3,700 to the vehicle price. The Viper was originally sold through Roanoke Motor Co. Inc. in Roanoke, Illinois, with a sticker price of $91,295. Remaining in as-new condition throughout, this three-owner SRT10 has travelled less than 3,000 miles from new and is accompanied by a copy of its window sticker and a set of owner's manuals.
132 2002 BMW Z8 WBAEJ134X2AH61347 $150,000 $175,000 $179,200 €159,686 2% Double Black. According to the accompanying CARFAX, the Z8 on offer today was first registered in Paradise Valley, Arizona, on 3 January 2002. The car appears to have remained with the original owner in Arizona for a decade, until it was sold to Texas in 2012. In November of that year the mileage was reported as 11,190, averaging just over 1,000 miles a year with the first owner – suggesting that this Z8 was treated very much as a second car used only for special occasions. After regular maintenance inspections in Texas, the Z8 found itself moving east, as it was registered in Montana in 2015 and then on to New York. By 2017, the BMW had put on just 1,426 miles – under 300 miles a year! A pre-delivery inspection was completed in November of 2018, ensuring that the Z8 was on the button and ready for a new owner.
133 1990 Porsche RUF BTR Carrera 4 Turbo WP0AB296XLS450197 $250,000 $300,000 $240,800 €214,579 -4% Double Black. This special RUF BTR was built up for American enthusiasts Frank, Marylyn, and Steve Beddor, who made good use of it at the Virginia City Hill Climb and the Silver State Classic in Nevada. The RUF BTR is pictured in a 1993 Autoweek magazine report on the Virginia City Hill Climb. Both a significant piece of RUF's history and a usable high-performance sports car, this BTR is ready to be enjoyed at great speed.
134 2018 Porsche 911/997 GT2RS WP0AE2A9XJS185081 $340,000 $380,000 $379,000 €337,730 Mid GT Silver Metallic over Black and Red. The 911 GT2 RS offered here – driven less than 200 miles – features the much wanted and expensive Weissach Package. Completed on 7 March 2018, this example was finished in Porsche's distinctive, race-inspired GT Silver Metallic over a Black/Red leather and Alcantara interior. Additional optional equipment includes the front axle lift system, light design package, Bose surround sound system, chrono package with lap trigger, and a 23.8-gallon extended range fuel tank. The 911 GT2 Weissach Package balances luxury and performance. Its sports seats are covered in leather and Alcantara, with 'Weissach RS' stitched into the fixed headrests. Carbon fiber trim dominates the Porsche's dashboard. Michelin Pilot Sport Cup 2 tires wrap its 20- and 21-in. Satin Black magnesium center-lock wheels. Carbon fiber ducts on its front fenders both give the 911 GT2 RS its unique look and help to cool the brakes during serious driving. Like other Weissach Package 911 GT2 RSes, the carbon fiber hood and roof panel are partially unpainted. The rear spoiler displays the distinctive "PORSCHE" script.
135 2005 Ferrari 575 Superamerica 145711 $300,000 $350,000 N/R $313,000 €278,916 Mid Argento Nurburgring over Cuoio leather. Driven sparingly, this Superamerica is desirably optioned and is a superb example of the premium modern Ferrari. This example, chassis 145711, was finished in an elegant color combination of Argento Nürburgring over a Cuoio leather interior. It is believed to be one of relatively few Superamerica examples that were equipped with the Fiorano Handling Package, a desirable group of performance options that included a re-mapped suspension featuring lowered, stiffer springs, adjusted camber and toe, and a stabilizer bar; upgraded brake pads; and a more performance-oriented power-steering governing chip. The car was also equipped with red-painted brake calipers, Scuderia Ferrari fender shields, monochromatic Daytona-style seats with Grigio Chiaro stitching, rear wall leather upholstery in matching Cuoio, a yellow-faced tachometer, a premium audio system with six-CD changer, and the F1 paddle-shift transmission.
136 1988 Lamborghini LM002 ZA9LU45AXJLA12109 $325,000 $375,000 Not sold Not sold N/A White over Black leather. The LM002 offered here, according to information received from the Lamborghini factory, is an original U.S.-delivery model, completed on 17 March 1988, and delivered on 29 March 1988, through Chrysler Italian Imports of New Jersey. Interestingly, it was one of five LM002s that arrived in the U.S. that same day. Importantly, it was originally built as and remains a desirable carbureted model, and it is still finished in its original color combination of White (LMB 902) over black leather interior. Major engine-out mechanical service was completed by the world-renowned Evans Automotive that included a full transmission rebuild, new Kevlar clutch, flywheel, pressure plate, and release bearing; new clutch master cylinder, new clutch slave cylinder, rebuilt carburetors, new distributor, exhaust system, new spark plugs, new air filter bowls, new battery, and new fluids and filters. This work was completed to the tune of $45,000. The LM002 rides on a newer set of exceedingly difficult to find and very expensive Pirelli Scorpion tires, including a full spare. Its original set of tires accompanies the car as well. In 2017, the Lamborghini was sent to Driven Exotics in Gilroy, California, where it was cosmetically restored, receiving a repaint in its original color and an interior re-trim. At this time, a full mechanical sorting was also completed. This LM002 holds the unique distinction as being featured at the unveiling of the Lamborghini Urus, the LM002's spiritual successor, at the 2018 North American International Auto Show. Additionally, the car was personally inspected, driven, and signed by legendary Lamborghini test driver Valentino Balboni. Its odometer displayed 54,000 km at the time of cataloguing, approximately 33,000 miles, from new.
137 1992 Ferrari F40 91464 $900,000 $1,100,000 N/R $1,017,000 €906,256 Mid Rosso over Rosso. Originally outfitted with catalytic converters and a non-adjustable suspension, chassis 91464 was delivered new to Dr. Daniel Schick through Graber Automobile AG in Wichtrach, Switzerland, on 18 December 1991. Dr Schick resided in Rio de Janeiro, Brazil, but kept his F40 in Switzerland and Germany for his personal use and as well as the use of his son living in Germany at the time. It was later sold to a Mr. Goldschagg of Switzerland before passing to an owner in Munich, Germany, who registered the car on German plates M-WW 8833. Like many F40 drivers, this new owner did not consider the factory braking system adequate for the power and speed of the F40. As such, he commissioned the installation of larger Brembo brakes, race-type front suspension, and a slightly revised pedal box. To accommodate the bigger brakes, the front wheels were further offset, and as such the outer corners of the front fenders were slightly modified – making for a more angular appearance. These alterations are not uncommon with European owners of F40s, as these upgrades made the car more stable at high speed and brought it to a halt in a shorter distance. The larger brakes also serve to eliminate fading under heavy use and extended driving periods. The F40 returned to its native Italy around 2007 and received its 30,000-km service, with 26,761 km showing, by Michelotto Giuliano & Co s.n.c in Padova that year. A part of the now world-famous Duemila Ruote collection sale, the F40 received a pre-sale workup in excess of $10,000. Since its sale, the F40 has been carefully maintained in a private collection and is ready for spirited use by its next owner. Four glorious decades of Ferrari experience and development went into the Ferrari F40; it will give the few lucky individuals a ride they will never forget. The finest birthday present Ferrari could have given itself, this F40 will fulfill any enthusiast's need for speed.
138 1997 Porsche 911/993 Turbo S WP0AC2999VS375857 ? ? Not sold Not sold N/A Speed Yellow over Black and Yellow. RM Sotheby's is proud to present this outstanding, extremely low-mileage 993 Turbo S. Delivered new to its Pittsburgh, Pennsylvania, owner in 1997, the car later changed hands in 2010 to a dedicated Porsche enthusiast. Realizing the car's incredible condition and rarity, the fastidious owner took great care to maintain the limited production Turbo S in as-new condition. And at just 88 miles on the odometer, the car is as pristine as when it was delivered some two decades ago. However, this Turbo S is much more than the sum of its limited mileage. Finished in striking Speed Yellow over a factory special-order two-tone yellow and black leather interior, the Porsche immediately exudes a unique presence. The yellow motif continues through the interior as the center console, racing-style sport seats, rear seats, and seatbelts are finished to match. To complement the eye-catching interior, carbon fiber is laced throughout on the steering wheel, dashboard, doors, and various other components. The car was also specially ordered with Porsche script floor mats and a high-tech infrared security system. This exceptional 911 Turbo S retains its respective owner's manuals, factory literature, and window sticker. Also included is an untouched tool set, air compressor, tool, jack in its original green pouch, spare keys, and space-saver spare wheel. Furthermore, it is offered with a Porsche Certificate of Authenticity, confirming its original factory specifications. As one of only 183 produced for the U.S. market, this exceedingly low-mileage Porsche 911 is sure to be one of, if not the most original Turbo S in existence.
139 2005 Maserati MC12 Corsa ZAMDF44B000033559 $1,600,000 $2,000,000 Not sold Not sold N/A Speed Yellow over Blue. The Maserati MC12 Versione Corse presented here is finished in eye-catching speed yellow. The car has spent most of its life in the UAE under the watchful eye of the Maserati race team, garaged its entire life and meticulously maintained. The car has covered only 2,015 km (less than 1,300 miles) and has benefitted from a recent cosmetic refinishing. The car was recently acquired from a large collection in Dubai. The somewhat spartan interior features a blue dash, unique suede-wrapped carbon fiber steering wheel with digital telemetry screen, and Sparco carbon fiber racing seats featuring five-point Willans harnesses. While the MC12 Corsa is directly related to the Ferrari FXX in both spirit and execution, it differs from its Ferrari sibling in several major respects, not the least of which is the additional torque produced by the engine. Moreover, the MC12 benefits from a race-winning pedigree and added rarity, as only 12 MC12s (along with one prototype) were produced compared to the 29 FXXs. Rare, ultra-exclusive, and breathtakingly fast, the MC12 Versione Corse is the ultimate private racing car and a supercar of unparalleled collectability.
140 2013 Lotus T125 C003 $400,000 $600,000 N/R $417,500 €372,037 Mid Black and Gold single seater. Ultimately, the T125 project proved too ambitious to get off the ground during a global recession. Just a handful were built, including the example offered here finished in its factory-option John Player Special-tribute livery. The T125 represents an audacious unrealized dream, and it is also a rare opportunity to acquire a car built nearly to Formula 1 specifications but for a broader audience. Furthermore, please refer to an RM Sotheby's representative for a comprehensive list of spares and additional equipment that is included with the lot. The T125 offered here was tested alongside a Porsche 962 at Florida's Palm Beach International Raceway but has been largely unused and sits ready to be enjoyed as Bahar—and Chapman so many decades before him—would have wanted.
141 1963 Chevrolet Corvette Stingray FI Coupe 30837S105850 $175,000 $225,000 $159,600 €142,221 -9% Sebring Silver over Black. This 1963 Sting Ray, finished brilliantly in Sebring Silver, is an early production car, built in the last week of December 1962. It was equipped with top-of-the-line and highly desirable RPO L84 Ram-Jet fuel-injected 327/360 engine mated to a four-speed manual transmission and fitted with optional power brakes. This beautiful "split-window" coupe has benefited from a complete body-off restoration by a marque specialist that resulted in being awarded NCRS Top Flight status. Inside, the fully restored black interior features the highly desirable AM Wonderbar radio. Showing under 48,000 miles on the odometer, this 1963 Sting Ray has been collector owned and has received the very best of care and maintenance. Accompanying the car is documented ownership history and service invoices showing just one caretaker from 1964 until 1987. Included is also the NCRS Top Flight Certificate and NCRS judging sheets, restoration receipts, Chevrolet owner production plan booklet, owner's manual, and radio operating instructions. Since restoration, the Corvette has been driven sparingly and kept in a climate-controlled environment. The car presents beautifully today and sports the superb combination of iconic one-year-only split-window design, exceptional high-quality and authentic NCRS Top Flight Award-winning restoration, and its matching-numbers and highly desirable 327 fuel-injected engine. This 1963 coupe is a stunning example of one of the most important and legendary Corvettes ever made.
142 1965 Aston Martin DB5 Vantage Convertible DB5C/1924/R $1,400,000 $1,600,000 Not sold Not sold N/A Peony Red over Tan leather. 1 of 7 Vantage spec Convertibles. via J. Blake and Company Limited to J.V.R. Bullough, UK (1), T.F. Kennel (2), J. Denoyer (3), Henry S. Miller, USA (4), restored by Kent Bain's Automotive Restorations to concours standards '05, converted to LHD, fully documented, and invoices for over $200,000 are included in the history file. The DB5C embarked on a highly successful post-restoration show career, winning a Class Award at its first showing at the AMOC Lime Rock Classic in Connecticut. Other show entries included the 2007 Gold Coast Concours at Glen Cove, New York, followed by the Amelia Island and Greenwich Concours d'Elegance in 2009, the Fairfield Concours in 2010 and most recently the Cavallino Mar-A-Lago Concours, where it received a class award. Since its last sale in 2012, the DB5 has been living on the West Coast (5), properly maintained by an avid collector of classic cars. Everflex convertible top and camel Wilton wool carpets. Superb, drivable and rare. via RM Amelia '12 $1.21 mil. & RM Monterey '18, Not sold $1.9 – 2.5 mil.
143 1972 Ferrari 365GTB/4 15717 $650,000 $725,000 Not sold Not sold N/A Argento Metallizzato over Nero leather. Between 1968 and 1973 Ferrari produced just 1,383 examples of the Daytona. This excellent example was completed on 27 October 1972 as assembly sequence no. 908. Built as a U.S.-specification version with air-conditioning, it was delivered new to William F. Harrah's official West Coast dealership, Modern Motor Classics of Reno, Nevada, in December of that year. The Daytona was originally dressed in Argento Metallizzato (106-E-1) with a Nero (VM 8500) leather interior and fitted with Cromodora wheels. The car was delivered to Hollywood Sport Cars in Los Angeles for initial promotion and remained with its first owner in Southern California for almost 30 years. In November 2008, the car was offered for sale by Larry Alderson of Family Classic Cars in San Juan Capistrano, California, having been previously restored and showing 65,000 miles on the odometer. A year later the silver and black Ferrari was spied at a Cars & Coffee event in Irvine, California, bearing the license plate 4NTL855, and by August 2010, according to a detailed and recent Marcel Massini report, it was promoted by Tom Shaughnessy, a noted Ferrari collector in San Clemente. According to the current owner, who purchased the car in March 2016, the Daytona was restored over several years prior to 2008 on an as-needed basis, always with extreme care to preserve the car's authenticity and integrity. Shortly after acquisition, the Daytona was delivered to a Ferrari dealership, and more than $20,000 of work was completed to ensure it was in perfect running order, as is detailed in a six-page report. It remains to this day in the correct factory color with a superbly straight body, excellent panel fit, and in very good condition both cosmetically and mechanically. The car currently has less than 70,000 miles on the odometer and retains its sleek black leather interior with grey carpets and fully operational air-conditioning, and it has since been fitted with attractive Borrani wire wheels. Not to be overlooked, this gorgeous silver 365 GTB/4 recently underwent an exacting $5,000 detail by Ferrari specialists and is offered today complete with original warranty card, handbooks, and tool kit, as well as the prestigious Ferrari Classiche certification.
144 2015 McLaren P1 SBM12ABA5FW000292 $1,400,000 $1,600,000 $1,490,000 €1,327,749 Mid Volcano Red over Black. Purchased new by its original owner, Florida-based super car collector Don Wallace, Mr. Wallace worked directly with McLaren's Special Operations (MSO) department to create not one, but two cars built to his demanding specifications. McLaren's Volcano Red was chosen for the exterior color, an eye-catching and eye-watering $10,850 option. Further accentuated by black "stealth" finished wheels, the car's Volcano Red finish is also featured on certain elements on the car's interior, including the switches, vent bezels, door inserts, and contrasting red seat stitching. Upon selling the car in 2015, Mr. Wallace commented that "of all the cars I have raced over the years and the supercars that I have had the pleasure of owning, this P1 is by far the fastest street-legal machine I have ever driven. It is terrifyingly quick, and performance is absolutely incredible. Many thanks go to McLaren and the extra efforts they made on my behalf." In 2015, the P1 was acquired by its second owner, also based in Florida, and it has been very well kept and maintained in his collection since. In March 2016, the P1 participated in a standing mile competition at the Shuttle Landing Facility at the John F. Kennedy Space Center in Merritt Island, Florida. At the competition, the P1 handedly earned the fastest run of the day and was the only car to break the 200-mph barrier, clocking an impressive 205.296 mph at the mile marker. The car continued to accelerate, topping 214 mph at 1.25 miles before slowing down at the end of the runway. It is believed that this was the fastest standing mile ever completed for an unmodified car. More recently, the P1 has been fully serviced at McLaren Tampa where it was fitted with a new primary battery. Only 375 P1s were built, making it the rarest of the hybrid hypercar trio. As such, it will surely remain collectable not only for its rarity, but for its innovative performance and stunning good looks. Benefitting from just two owners, less than 750 miles, and following a fresh service, this P1 is ready to be driven (at top speed!) and enjoyed by its next custodian.
145 1971 Porsche 911E 911 121 0884 $100,000 $120,000 N/R $78,400 €69,863 -22% Light Ivory over Houndstooth. This 911 E Targa, chassis no. 9111210884, is reported as being sold to the U.S. on 24 June 1971. The Targa was originally ordered with a host of optional equipment, including front automatic safety belts, retractable antenna, all-round tinted glass, and originally fitted with Uniroyal tires. Previous documentation records that the car received a bare-metal repaint to the original color of Light Ivory, using correct Glasurit paint. With a classic black interior in excellent condition, complete with houndstooth fabric, this 911 E Targa is well presented throughout.
146 1971 Porsche 911S 2.2 911 130 0087 $160,000 $190,000 N/R $100,800 €89,824 -37% Bahia Red over Black and houndstooth. This attractive 911 S, finished in its original color of Bahia Red, contrasted by a black interior featuring a recently refurbished, highly desirable, set of Recaro Sport seats with stylish "Pepita" (houndstooth) pattern inserts as well as a period-correct Becker Europe II radio. This 1971 911 S also retains its original deck lid, fashioned from aluminum instead of steel. The original, matching-numbers 2.2-liter engine and accompanying five-speed manual transmission run beautifully and are documented by a detailed book of service records. Acquired by the current owner several years ago, the car has been properly maintained by a former Porsche factory mechanic, ensuring that the 911 continues to drive as well as it looks. Furthermore, the owner's manual, tool kit, and Porsche Certificate of Authenticity accompany the car as well. With an excellent service history and esthetically beautiful to behold, this highly desirable early 911 S is an ideal choice for touring, rallies, and club events.
147 2017 Ferrari F12tdf 220191 $950,000 $1,100,000 $967,500 €862,146 Mid Blu Tour de France over Cuoio leather. Delivered new through Ferrari of Atlanta, this F12tdf is offered from its second owner and has remained in the state of Georgia its whole life. Presented in as-new condition, it has been driven less than 350 miles from new. Finished in Blu Tour de France with a grey and Nero Stellato stripe, the car's interior is trimmed in Cuoio leather and Blu Scuro Alcantara detailing, making for a subtle, yet sporty combination that perfectly suits the F12tdf's character. Additional options included yellow brake calipers and tachometer, the adaptive front light system, rear bench, door sills and dash inserts in carbon fiber, and the high-power hi-fi system, amongst other options.
148 2007 Ferrari 599GTB Fiorano 156417 $200,000 $225,000 N/R $190,400 €169,667 -5% Vinnacia over Tan leather. The 599 GTB Fiorano offered is a true testament to the model. Finished in Vinaccia, an exceedingly dark burgundy color, over a contrasting tan interior, the car is presented as one of the most pristine examples available. The unusual special-order color is from the palette of Ferrari colors offered in the 1950s through the '60s and the personalized nameplate on the glovebox suggests the car was special-ordered by a "Christopher T. Charlton." The GTB features carbon ceramic brakes by Brembo with silver painted calipers, which are wrapped with beautiful silver Fiorano wheels. The car also proudly wears its Scuderia shields on the front wings. However, it is the car's interior that separates itself from its contemporaries. The spotless interior features carbon fiber trim on the dash and steering wheel. Furthermore, the carbon fiber seats feature Ferrari's signature 'Daytona' inserts. To further complement the outstanding quality, the Ferrari includes a full host of owner's manuals, spare keys, and its requisite tool kit.
149 2010 Bugatti Veyron Sang Noir VF9SC2C27AM795238 $1,350,000 $1,600,000 $1,500,000 €1,336,661 Mid Black over Red leather. The second phase, the Special Editions, involved in some cases inviting prominent artists and world-renowned design houses to participate directly in the creative process, with the Veyron as the recipient of their hands-on expression. The Sang Noir, in contrast, was an in-house creation conceived to explore "darker shades and tonalities," the most striking result being this stunning jewel that is unique even by Bugatti standards. Showing just 3,401 miles, it is the only one of the 12-car Sang Noir series with a red interior, which in addition to offering uncommonly rich leather upholstery and artful alloy accents provides a bold exclamation point to the car's arresting exterior finish. Lavishly appointed with hand-crafted upholstery on almost every surface, the cabin also features a navigation system with OLED display in the rearview mirror, Bluetooth connectivity, Airsystem automated climate control and a Burmester premium sound system. If exclusivity is paramount, this Bugatti Veyron Sang Noir is the one and only answer. via Mecum Monterey '18, est. $1.7 – 1.8 mil.
150 2006 Mercedes-Benz SLR McLaren WDDAJ76F06M000870 $250,000 $300,000 $313,000 €278,916 4% Crystal Digenit Blue over Anthracite and Beige leather. This 2006 model presents in as-new condition, finished in unusual and very attractive Crystal Digenit Blue with a two-tone Anthracite and Beige leather interior. This SLR has covered only 751 miles from new and is one of only 189 models delivered to the U.S. for 2006. The SLR was a unique collaboration between two storied racing marques, and the example on offer, with its limited mileage, is a highly collectable supercar and one that's breathtaking design is backed up by its impressive performance.
151 1964 Volkswagen Beetle Sunroof Saloon 6297002 $15,000 $20,000 N/R $26,880 €23,953 34% Sea Blue over Tan leather. This charming 1964 Beetle, expertly finished in its original color of Sea Blue, was recently treated to a full ground-up, highly detailed restoration, including new floor boards. The air-cooled 1300 engine was rebuilt with all-new accessories, and a set of wide whitewall radial tires enhance the classic Volkswagen styling and add to the safety and drivability of this vintage Beetle. Inside, the interior has been completely restored and upgraded, featuring genuine leather seats and door panels, as well as an OEM-style radio with modern features and digital display. A rare and desirable factory sunroof option makes this Beetle even more special.
152 1989 Mercedes-Benz 560SL WDBBA48D5KA093677 $35,000 $45,000 N/R $39,200 €34,931 Mid Astral Silver Metallic over Blue MB-Tex. This 560 SL is finished in Astral Silver Metallic with a dark blue fabric top and matching dark blue M-B Tex leather upholstery. The original factory hardtop is included with the sale. Though a Canadian-specification model, it is fitted with European headlights. Having been driven sparingly, the odometer reads just 77,000 km (about 47,850 miles) from new and otherwise remains in all-original, un-restored condition, including paint, trim, top, and interior. Original production specifications confirm that the car featured heated and electrically adjustable mirrors, Becker Grand Prix radio with cassette, automatic antenna, and automatic climate control, among others. The 560 SL was sold new to a Toronto, Ontario, Canada, dentist and approximately five years ago to the consignor, its second owner. It has always been dealer-serviced (by both owners) and only Mercedes-Benz parts have been used when necessary. A detailed maintenance and service log is included, along with two keys and its original manuals. Do not miss this opportunity to acquire a fine and highly original 560 SL that is arguably becoming more important and desirable to today's discriminating collectors.
153 1991 RUF CR4 Black Devil W09CD0360MPR06006 $220,000 $260,000 $201,600 €179,647 -8% Satin Black over Black leather. Ishida Engineering, the Japanese RUF distributor with a knack for ordering unusual cars, commissioned two nearly identical left-hand-drive models finished in Satin Black—save for one major mechanical difference. One would be a CR2, with rear-wheel drive, and the other was the all-wheel-drive CR4 offered here. They were built with the obligatory RUF styling kit that included a bespoke front spoiler with inlets and vents plus an RS-type rear spoiler. Eighteen-inch versions of RUF's signature five-spoke alloy wheels wrapped around upsized cross-drilled and ventilated brake rotors. Under the big RS spoiler sat a 290-hp version of Porsche's 3.6-liter engine teamed to a modified version of the G64 transmission. A limited-slip rear differential muscled the power to the ground. Inside, the RUF CR4 was fitted with the company's own three-spoke steering wheel, sports seats up front, jump seats in the rear, an upgraded center console with a storage bin, and special RUF gauges, including an 8,000-rpm tachometer and 300-km/h speedometer. RUF's custom touches extended beyond cosmetic and performance enhancements to a high-power audio system. So smitten with the black CR4 was Alois Ruf that he christened this car "Diablo Negro," or "Black Devil." He even signed the underside of its front trunk saying so. The CR4 spent most of its life in Japan. Ishida Engineering's owner chose to keep it in his personal collection initially and used the car sparingly before it passed through a handful of other Japanese owners, accumulating that mileage over a steady pace according to Japanese road registration records. In 2014, it was re-acquired by RUF Japan—the successor to Ishida Engineering. In 2016, Diablo Negro was imported to the U.S. Upon completing its journey across the Pacific in 2016, the CR4 was treated to a full servicing in California. It would acquire only a handful of miles as part of a private collection before its current owner took delivery, now showing just under 92,000 km. Its only modifications from when it left RUF's operations in Germany are an appropriate Porsche Classic in-dash navigation system and softer front struts for more comfortable driving, although the original struts are included with the car. This rare RUF CR4 shows in excellent condition with limited signs of use and includes its original manuals in English and Japanese, tool set, air compressor, and spare tire.
154 2008 Ferrari F430 Spider 159148 $200,000 $250,000 $224,000 €199,608 Mid Rosso Marrone over Tan and Black leather. While most F430 Spiders were finished in the typical shades of Rosso, Grigio, Giallo, or Blu, more unique colors could also be had by request. Looking to Ferrari's history for inspiration, the first and only owner of this F430 Spider chose the striking shade of Marrone 1971, a 1970s color more commonly found on Dinos, Daytonas, and 365 GTC/4s. The result is a spectacular F430, believed to be the only example finished in this color. Looking for more of a luxurious build than outright sporty, the car was specified without Scuderia shields and with black-painted brake calipers. Inside, the car is trimmed in beige leather throughout with black Daytona-style inserts. Carbon fiber trim can be found on the transmission tunnel and on the air-vent and stereo surrounds. Delivered new to New Mexico, the car remained there for over a decade with its first and only owner, travelling less than 3,700 miles.
155 1955 Porsche 356 Speedster 80920 $225,000 $250,000 Not sold Not sold N/A White over Red leatherette. This beautifully restored Speedster had belonged to a Chicago-area foreign car dealer who had disassembled the car for restoration, but by mid-1975 realized that he was never going to complete the project. Unfortunately, he had lost track of the original 1500 S 70-hp engine. The car then passed into the hands of the current owner in Alabama. A 1958 Normal engine was located and rebuilt by a local German air-cooled specialist, and uprated with a "big bore" kit, hotter cam, and other modifications. The new owner had given the car a "quickie" paint job to suffice until he could get to a proper restoration. That's where things stood for another 40 years. In 2004, the owner began five years of researching every detail of what would be required to begin a top-level reconstruction. Thereafter, an additional five years was spent on a complete, rotisserie, bare-metal restoration. "The paint is the original Speedster White and it took me almost a year to get the actual Glasurit paint code, which the car has," says the consignor. More than 450 hours were spent on preparation, painting, reassembly, and the panel gaps are perfect in all respects. Although this Speedster is believed to have spent its early years in Illinois, it showed minimal corrosion in the usual suspect areas. The floor panels and battery box were intact but not perfect, so they were replaced. The doors and both lids were found to be numbers-matching and undamaged, and the nose and tail clip seams appear untouched. The seats and interior were correctly reupholstered in red leatherette. There is a new fabric top with new side curtains, fresh 1955-specific rubber front floor mats and other rubber items. All the instruments were rebuilt, and all the original exterior trim pieces and badges were re-plated. The interior knobs and switches are refurbished originals. Porsche supplied both a new Sigla windshield and the owner also acquired NOS heater canisters. The original four-speed gearbox was overhauled by the well-respected Mike Robbins. The wheels are the correct 16-in. diameter examples, fitted with Michelin radials for better handling, but a set of period-correct Dunlop bias-ply tires is included. Since the restoration was completed in 2014, the owner has driven this Speedster less than 1,500 miles and only in dry weather.
156 1976 Porsche 911 Turbo 930 680 0458 $175,000 $225,000 N/R $140,000 €124,755 -20% Alert Blue over Light Grey leather. Its first owner specified both paint- and interior-to-sample (Code 99), choosing a color that had been offered by Porsche in 1972 and 1973. The dealer installed a set of Pirelli P7 tires, a pair of European headlamps, special 23-channel Blaupunkt stereo, rear fog lamp, and European tail-lamp lenses, which pushed the price to a substantial $28,570. After passing through the hands of two more enthusiasts, this car was acquired by the consignor in 2013 with the odometer reading 57,075 original miles, prior to which it had been given a sympathetic cosmetic restoration by California Porsche Restoration. The work included a partial repaint of any rock-chipped areas and new leather interior from Autos International. The engine received a top-end rebuild at that time as well. The consignor notes that the car was most recently serviced in late 2017. This head-turning 911 Turbo Carrera is supplied with a Porsche Production Specifications certificate, correct spare wheel and compressor, jack, tools, owner's manual, and service invoices.
157 1989 Porsche 911 Speedster WP0EB0916KS173217 $140,000 $160,000 N/R $168,000 €149,706 5% Guards Red over Black leather. This highly original, low-mileage Speedster was completed at the Zuffenhausen plant in June 1989. Finished as it appears today, the Speedster left the factory in the striking Guards Red over a black leather interior. This limited-production 911 was equipped with the U.S.-market emissions system, a Blaupunkt Charleston radio, steering wheel with raised hub, short-shift gear lever, air conditioning, and the rear seating area deleted in favor of luggage space finished in black velour. The Speedster is believed to have spent most of its life between Georgia and Tennessee in the stewardship of loving Porsche collectors. With less than 27,000 original miles on the odometer at the time of cataloging and retaining its original matching-numbers engine, this exceptional Speedster remains highly original throughout and continues to present beautifully. Complete with its factory Blaupunkt radio, books and manuals, original spare tire inflator, and Porsche car cover, the Speedster is accompanied by a clean CARFAX report confirming its limited mileage, as well as the Porsche-issued Production Specifications certificate detailing its original build details.
158 1956 Lincoln Continental Mark II C56B2222 $60,000 $80,000 N/R $67,200 €59,882 Mid White over Beige leather. This Mark II was sold new in Wichita Falls, Texas. The car left the factory with optional air conditioning in addition to the standard power windows, seat, steering, and brakes. It spent most of its life in West Texas. In the early 2000s, the car was cosmetically restored by Hatfield Restorations in Canton, Texas. The Continental was repainted with an exact match to the original color, while the original interior upholstery and carpet were removed, cleaned, re-dyed where needed, and re-installed. Likewise, the trunk carpet was removed, cleaned, re-dyed, and re-installed. The headliner was virtually perfect and was left as-is. Due to age and cracking, the leather on the front and rear seats was replaced with a correct match acquired from Keleen Leathers. The front and rear bumpers were also re-chromed. The 368-cu. in. V-8 engine and three-speed automatic transmission were removed, cleaned, detailed, and painted as needed, then reinstalled with new hoses, belts, and hardware. The undercarriage was cleaned and painted where needed. This Continental Mark II has been shown at three National Lincoln-Continental meets. At the first, the car won 1st Primary trophy; at the second the car won Best of Show Primary Division, Lincoln-Ford Trophy; and at the third meet the car won Best of Show Senior Division, William Clay Ford Trophy scoring 99.5 points out of 100.
159 1953 Glasspar G2 G253155 $65,000 $90,000 N/R $109,200 €97,309 21% Bronze over Beige leather. The Glasspar G2 was offered in both kit and turnkey form, with a total production of approximately 150 examples, all on a chassis which accepted a variety of American V-8 engines. The example offered here began life as the former and was completed in 1953 by Emilio Pistoresi, the owner of the Chrysler dealer in Madera, California. Mr. Pistoresi equipped the car with a 291-cu. in. DeSoto Hemi engine and a transmission and rear axle procured from a 1940 Ford, which remain in the car to this day. The G2 saw service in the Pistoresi family throughout the 1950s, '60s, and '70s before being disassembled in the early 1980s for a restoration. The project was never completed, and the car remained in storage until 2010, when it was purchased from Mr. Pistoresi's son by Gary Hatfield, a noted restorer based in Texas. Mr. Hatfield completed the restoration that Emilio Pistoresi started and brought the car to an impressive standard. A true body-off restoration, every inch of the car received attention, from the freshly powder-coated frame to the immaculate paintwork on the shapely fiberglass body. The work was so impressive that the car scored a 1st place award at the 2016 Sante Fe Concours. Having seen limited mileage since the restoration, some 122 miles as of cataloging, the rare Glasspar remains in superb condition and ready for further care in the hands of its to-be third owner.
160 1958 Porsche Junior 108 Tractor L22312 $30,000 $40,000 N/R $39,200 €34,931 Mid Red tractor. Vintage Porsche automobiles have been coveted by aficionados for decades, while Porsche-Diesel tractors have been gaining in popularity with these collectors in recent years as well. At the 2018 Rennsport Reunion at Laguna Seca, a special tractor race was held, complete with a Le Mans-style start, delighting spectators and drawing the attention of Porsche enthusiasts and collectors to the charming and stylish Porsche-Diesel tractors. After many years of faithful service on the farmlands of Holland, this beautiful Porsche-Diesel tractor was the subject of a comprehensive, highly detailed restoration in 2018. Finished in the traditional and correct red color with contrasting cream wheels, every nut and bolt of this classic tractor has been restored and photo-documented. With both rear- and mid-mounted power take-offs (PTOs), exterior lighting, exceptional restoration qualities, and irresistible charm, this Junior would make a fine addition to any enthusiast's collection – be it on the farm as originally intended, as part of an eye-catching Porsche display, or even on the track for all to enjoy.
206 1960 Sunbeam Alpine Series I Convertible B 9090069 WRO $20,000 $30,000 N/R $13,440 €11,976 -33% Bright Red over Black leather. Finished in bright red with a removable hardtop, it was registered and used by the Leons in Mexico for many years, with the last insurance certificate on file being from 1979. Aside from an older repaint, it remains in original condition, with 45,378 km at the time of cataloguing, and is largely solid aside from typical corrosion in the trunk floor. It is offered with a file that includes Mexican registrations between 1961 and 1978, as well as the original Bill of Sale and other paperwork from its 58 years spent in Berta Leon-Hackney's care. This is undoubtedly one of the few early Alpines remaining with its original owner, and it boasts a history as fascinating and romantic as the lady herself.
207 1924 Rolls-Royce 20HP Doctors Coupe GA41 $50,000 $75,000 N/R $61,600 €54,892 Mid Yellow over Black. RHD. A jaunty machine typical of the original "Little Rolls-Royce," this 20 HP model, chassis no. GA41, was delivered on 11 February 1923 to A.C. Nivison, Esq., of Branch Hill Lodge in Hampstead, fitted with handsome doctor's coupe coachwork by Arthur Mulliner. A classic British style, the doctor's coupe could also be referred to as a drophead coupe, as it features a rather complex folding convertible top with a folding frame and removable window pillars, and a "dickey seat" for two. The car was acquired from R.G. Sloan by Jay and Berta Leon in 1975, via an advertisement in Motor Sport, with receipts and notes on file for various mechanical and cosmetic repairs early in their ownership. "The yellow Rolls has become a heavy favorite," Mr. Leon wrote Mr. Sloan, "and many an afternoon when we choose a car for a ride, invariably my wife will prefer to take out your former car." In May 1979 it scored 94 out of 100 points in Rolls-Royce Owners Club judging. In 2004, Berta Leon-Hackney exhibited the car as part of the Rolls-Royce centennial celebrations at the Pebble Beach Concours d'Elegance. Today the Rolls-Royce presents in older restored condition, with considerable wear and patina to the Lonsdale Yellow paint and black leather interior; the leather top is in fair condition, while the nickel brightwork has a fine, warm patina. The engine and drivetrain were restored at the same time as the bodywork and the wear is commensurate, with many of the engine components painted the same yellow as the body. The odometer noted 60,188 miles at the time of cataloguing, and the car is offered with a history file relating to its acquisition and an original manual.
208 1932 Cadillac V8 Fisher 5 Pass Coupe 1200980 $70,000 $90,000 N/R $47,600 €42,417 -32% Viceroy Maroon over Garnet. Boasting the increased power and beautiful streamlined styling new to the 1932 Cadillac, this five-passenger coupe was originally delivered to Brooklyn, well-optioned with dual side-mounted spares with metal covers and mirrors and a Heron radiator mascot. The car remained in New York until at least 1974, then moved briefly to New Jersey. It was acquired by Jay and Berta Leon from a dealer in Houston in March 1978; photographs on file show that it was in solid and apparently original condition. Following its restoration in Viceroy Maroon and Garnet, it achieved Senior honors in the Classic Car Club of America by 1982, with badge no. 1034. It was then shown at the 1984 Pebble Beach Concours d'Elegance, winning 2nd in Class. Afterward, it was fitted with a very subtle, tasteful modern air conditioning system and AM/FM/cassette stereo, and began a second career as a favorite driver for the Leons. In 1987 the Cadillac was driven from Texas to Colorado for the Rush to the Rockies CARavan, covering over 1,600 miles. "This Cadillac drives beautifully," the Leons noted in their file. "The V-8 engine provides enough power to easily drive 55/65 mph on the highway." In 1990 the car was featured in The Classic Car by Beverly Rae Kimes (p. 136). Now a well-preserved older restoration, still highly authentic and attractive in its appearance, the Cadillac recorded 65,247 miles at the time of cataloguing, and its build sheet confirms the presence of the original engine. Its finishes are still largely crisp and attractive, with the engine compartment being well detailed, and the dashboard gauges being clear and beautiful; the red broadcloth upholstery is tight and inviting, with only minor signs of loving use. This is a highly satisfying, once and future CARavan entrant, from a fine home of over 40 years.
209 1951 MG TD TD/11685 $15,000 $20,000 N/R $14,560 €12,975 -3% Red over Tan leather. RHD. The right-hand-drive MG TD offered here has been part of the Leon-Hackney Collection for many years; while the exact date of acquisition is uncertain, it was likely during Jay and Berta Leon's 1970s heyday, as the last registration sticker is from 1978. In older but highly presentable overall condition, the TD is finished in a classic MG color scheme of red with a tan interior, disc wheels with chrome hubcaps, and blackwall tires, and still bears British registration plates. Additional charming features include a central driving light and badge bar. The paint is in good overall condition, while the interior shows very little use, though the steering wheel is not original. The engine compartment is tidy and presentable, with a modern brake booster visible, aiding in modern road use. At the time of cataloguing the car recorded 67,971 km. It is offered with original workshop and owner's manuals.
210 1933 Rolls-Royce Phantom II Windovers Sedanca de Ville 150PY $175,000 $250,000 N/R $84,000 €74,853 -52% Black and Cream over Blue leather. RHD. Phantom II number 150PY was bodied by the famous old London coachbuilders Windovers as a handsomely proportioned, elegant sedanca de ville, with long, flowing fenders; close-coupled doors; and a molded beltline, sitting off a two-tone color scheme, making it unusually attractive and sporty compared to other formal Rolls-Royces of its era. The car was delivered in January 1934 to G.E. Philcox of Stone Court, Staplefield, via London dealers Caffyns, as noted on its original production paperwork. Following four intervening British owners, it was mechanically restored and exported from England to the U.S. in 1962 by H. Louis Moore of State College, Pennsylvania, who sold it in 1967 to Dr. James Stickley, the well-known Rolls-Royce expert, historian, and collector. Dr. Stickley sold the Phantom II two years later to Albert G. Pabst of Dallas, who maintained the car until 1984 before selling it to Gordon Dysart, also of Dallas. Jay and Berta Leon acquired it two years thereafter, just in time for Christmas of 1986. Restored beautifully, the Rolls-Royce was featured in Beverly Rae Kimes' book, The Classic Car, in 1990. It was exhibited in Classic Car Club of America judging through the 1990s, achieving Senior badge no. 2075 in 1997. In 2001, it appeared at the Pebble Beach Concours d'Elegance, where it received the Lucius Beebe Trophy for Most Elegant Rolls-Royce, to Bertha Leon-Hackney's considerable delight. Today the restoration appears nearly fresh and crisp in its details, with beautiful fit and finish evident throughout, especially in the pleated wool upholstery and superb woodwork of the rear compartment; it records 11,315 km. Accompanying the car is an original handbook for the model, as well as copies of its build sheets and other documentation from its Leon-Hackney ownership, detailing its specifications and confirming that it retains its original engine. Among the finest restorations in this collection, this lovely Phantom II radiates subtle elegance and class. Ex Leon-Hackey Collection.
211 1932 Pierce-Arrow Model 54 Cabriolet 1051148 $100,000 $150,000 N/R $117,600 €104,794 Mid Black and Silver over Red leather. In 1981, Berta Hackney achieved every woman's dreaded milestone: her 50th birthday. "I had asked her what she wanted to do for her birthday," Jay Leon recalled to Beverly Rae Kimes in her 1990 book, The Classic Car, "and she said she was going to cry all day, but something special to ease the pain would help. When I located this car and asked if it would do, she replied, 'what pain?'" The car was this 1932 Pierce-Arrow Model 54 convertible sedan, with a 125-hp inline eight-cylinder engine on a chassis with a 132-in. wheelbase, overbuilt and beautifully engineered to the Buffalo automaker's usual standards. Its history was traceable back to 1954, when it was registered in New York State by Donald and Joan Davis. In 1973, Mrs. Davis sold the Pierce to Ray and Dave Lipka, who restored it in black and silver with a red leather interior, and installed a correct 1932 engine. The Lipkas had exhibited the car at the Pierce-Arrow Society's National Meet in 1978, winning the Vanderveer Trophy for Best of Show. After Berta Leon acquired the car, she took it back to the PAS National Meet, and again won the top award, in 1981. The following year, it was shown at both the Meadowbrook and Pebble Beach Concours d'Elegance. Additional restoration work followed in the late 1980s, improving the authenticity, fit, and finish, including a new interior, top, and chrome plating. In addition to its show career, the car was driven by the Leons in the 1986 Texas Bicentennial CARavan, covering about 900 reliable miles, and by Berta Leon-Hackney 20 years later in the 2006 Heart of Texas CARavan. Today it remains a well-preserved and very attractive older restoration, recording 20,547 miles. "Convertible sedans are always elegant bodies," Mr. Leon noted in The Classic Car. "This car particularly so."
212 1928 Rolls-Royce Phantom I Brewster Stephan Town Car Laundalette S243FP $100,000 $125,000 N/R $78,400 €69,863 -22% Maroon and Black over Black leather. Chassis no. S243FP was one of 58 Springfield-built Rolls-Royce Phantom I chassis fitted with this particularly handsome and dignified formal coachwork, the St. Stephen, a traditional town car design with an open driver's compartment for the chauffeur. Like many of Brewster's town car designs for this chassis, it was available with or without a collapsible landaulet roof over the rear seat, in the fashion of horse-drawn carriages. The original owner of this car, Lina Dolmetsch of Scranton, Pennsylvania, selected the landaulet roof. Heiress to a large lacquer paint and New York real estate fortune, she took delivery of the Phantom I on 9 October 1928. Subsequent owners are recorded by the Rolls-Royce Foundation as Charles R. Bradshaw of Delphi, Indiana, from 1951 to 1956, then Denver B. Cornett, Jr., and James Fogle, both of Kentucky. Jay and Berta Leon acquired the Rolls-Royce from pharmaceutical heir and well-known car collector, Burt Upjohn of Kalamazoo, Michigan, in 1975. The Leons proceeded to drive it home to Hubbard, Texas, and afterward used it extensively for weddings and local celebrations. Well-preserved with a gentle patina of use throughout, the town car is still exceptionally handsome in its regal maroon and black finish, with a sumptuously appointed broadcloth interior in the correct material and pattern, and delightful touches such as heater grates in the floor, to warm passengers' feet, and a beautiful clock in the division. At the time of cataloguing it had recorded 82,332 miles, almost all of them in the company of friends. "It can hold a lot of people," Jay Leon wrote in The Classic Car in 1990, "and so we drive it for special visitors. Anyone who comes to Hubbard from the outside is a special visitor." There could be no better use.
213 1936 Hispano-Suiza K6 Van Vooren Berline 15095 $200,000 $250,000 N/R $142,800 €127,250 -28% Two tone Blue over Rosewood and Broadcloth. RHD. Vanvooren of Paris coachwork fitted for unknown, later with Bob Marceca, NY, Richard Wilder, CT, Mr. Leon, Marchal Aerolux headlamps, and an interior finished in stunning rosewood with a leather driver's seat and broadcloth rear upholstery, accented by throw pillows and a handsome Art Moderne floor heater. In 1990, the Leons exhibited the car at the Pebble Beach Concours d'Elegance, winning the Alec Ulman Memorial Trophy as the most elegant Hispano-Suiza present. Berta continued to tour with the car, following her first husband's passing and following her marriage to Jim Hackney, up until recent years keeping it a regular presence in Classic Car Club of America activities in the Southwest. Today it is still a beautifully preserved restoration and would require little to continue showing proudly. It is offered with an impressive history file, including extensive correspondence and research. Many in the Hispano-Suiza Society and the Classic Car Club of America knew and loved this car and its owners; thanks to its extensive use on two continents, it may well be the best-known surviving K6. It deserves to be kept on the road, in loving tribute to the couple that loved and used it, with the joy of living that characterized everything they did.
214 1934 Rolls-Royce Phantom II Continental Barker Saloon 83RY $350,000 $450,000 N/R $190,400 €169,667 -46% Cream over Cream leather. RHD. Hugh Tevis Jr. was part of the expatriate "Lost Generation" of wealthy young Americans who fled overseas in the 1920s. Tevis settled in Wynberg, South Africa, where he established a winery and devoted his attentions to women and cars. He particularly favored Rolls-Royces and in 1934 placed an order for the Phantom II Continental, an ideal selection for South Africa; it was not only a high-performance machine, but also notably durable, rugged, and reliable, and Rolls-Royce had service facilities all over the world to answer to any Cneeds. Barker, the leading London coachbuilders to Royalty, mounted a highly sporting and dramatic "close-coupled saloon" body, with a roofline that plunged around the canvas-covered fixed top, and sensuously curved front fenders that exaggerated the length of the hoodline. Tevis specified the body be finished in two shades of pale beige, with larger Bentley 'pie plate' instruments with blue faces, a steering column three inches longer than standard, Ace wheel discs, Marchal headlamps, tinted 'purdah' window glass, and silk window shades in the doors. The result was, needless to say, a showstopper. Ironically, Tevis seems to have never taken his Continental out of England. Douglas Fairbanks Jr., the well-known scion of an American acting dynasty and ex-husband of Joan Crawford, bought the car for use in London in 1937, where it remained. Later the car was acquired by Commander P. Howes, an assistant to Lord Mountbatten, whom it accompanied in his service in India, before returning to England and sold to J. Graham of Farnham, Surrey, in 1951. David Neal bought the car from Mascot Motors of London in the 1950s and took the car to Zimbabwe (then Rhodesia). There it was eventually owned by the Wright brothers, who refinished the car and rebuilt it mechanically. It was then sold in 1973 to Obe Veldman, who was emigrating from Rhodesia to the U.S.; unable to take his life savings with him as currency, he bought four pre-war Rolls-Royces, including chassis no. 83PY, and took them with him, figuring that he could sell them profitably upon arrival. This he did, and in 1976 the Continental was acquired from Veldman by Jay and Berta Leon; in the 1990 book The Classic Car, Jay Leon noted that at the time, the car still wore its Zimbabwean registration plates. The Leons oversaw a painstaking and authentic restoration, including correspondence with many UK historians and coachbuilders regarding correct finishes, and recreating the original color and trim scheme, as well as the original registration plates. The level of detail extended to recreating silk door pulls and other hardware from scratch, ensuring that every nut and bolt would be correct and authentic. Following the restoration, the Continental appeared twice at the Pebble Beach Concours d'Elegance, in 1986 and 2000, and achieved Senior status in the Classic Car Club of America, badge no. 1509; it also won the CCCA Award at the Rolls-Royce/Bentley Experience in June 1988. The car was featured not only in The Classic Car, but also in Ray Gentile's The Rolls-Royce Phantom II Continental (p. 220) and Andre Blaize's The Rolls-Royce Phantom II Continental (pp. 779–781). It is accompanied today by a large and comprehensive file of correspondence and documentation accumulated by Jay Leon during the restoration, including letters between Leon and such authorities as John Fasal, and even hand drawings of various parts. When Jay and Berta Leon were featured with their automobiles in the 1983 issue of The Classic Car, authors Betty and Hubert Cook described the couple's stable as "one of the most selective Classic car collections in the country . . . exemplified by the fact that each and every car is an outstanding model of the 'best' that marque ever produced." No car from the collection is exemplified as much as this Rolls-Royce Phantom II Continental, a car that has been one of the centerpieces of the Leon-Hackney Collection for over 40 years. It combines the best chassis with the finest sporting bodywork and a wonderful, colorful history, to create a Continental that stands tall even among its illustrious peers.
215 1909 Delaunay-Belleville Type IA6 Brewster Victoria 4131V $250,000 $350,000 N/R $196,000 €174,657 -22% Red over Black leather. This particular Type IA6, featuring a 2.6-liter six-cylinder engine, is one of 185 built and undoubtedly very few delivered to the U.S. It was bodied by the famed New York coachbuilders Brewster as a handsome open victoria, an ideal summer conveyance for someone's Newport cottage, with a "cape top" but no windows, side curtains, or doors. Indeed, the car was eventually located at Newport by the pioneering collector, George Waterman, who installed it in his famous collection in Providence, Rhode Island, likely in the 1940s. The car was acquired from Waterman in 1968 by pharmaceutical heir and respected enthusiast, Burt Upjohn of Kalamazoo, Michigan, who maintained it for several years as part of his wonderful collection, still in pristine original condition. Jay and Berta Leon acquired the Delaunay-Belleville from Mr. Upjohn in 1975, with the couple traveling to Michigan to collect this car and the 1928 Rolls-Royce Phantom I also in the collection. "You can be assured that . . . this is one of the most fantastic automobiles any place," Mr. Upjohn wrote the new owners. "I have driven this car thousands and thousands of miles with my family, with virtually no problems. It went up and down Pike's Peak without incident." Upon the Delaunay-Belleville's arrival back home, they set about improving it with a cosmetic restoration, including new paint and upholstery, mechanical repairs, and detailing by local specialists in Texas. With the largely cosmetic restoration complete in 1983, it was exhibited at the Pebble Beach Concours d'Elegance. Complete with iron tools, the Delaunay remains in lovely, well-preserved overall condition and has a very authentic appearance, with the original serial number tag and frame and engine stampings still visible, confirming that it has always been an intact and well-cared-for machine. It is a spectacular Brass Era automobile, deserving of another fine home where its superb provenance and elaborate styling will be as beloved as it has been for the last 43 years.
216 1924 Isotta – Fraschini Tipo 8A Sala Landaulette 655 $450,000 $650,000 Not sold Not sold N/A Royal blue over black leather. 110bhp 7370cc I8. Three speed manual. Sala bodied and used for demonstration and training. Never sold, stored until 2016. Absolutely original, new tires the only change. via RM Scottsdale '17 $434k to vendor.
217 1959 Messerschmitt KR200 72056 $55,000 $65,000 N/R $84,000 €74,853 29% Light Blue and Cream over Black. The KR 200 presented here has spent most of its life in North America after being acquired in 1972 by Irving E. Stine of Cambridge Springs, Pennsylvania, from Frau Lisl Müller in Hundham, Germany. After purchasing the cabin scooter in 2011, the prior owner commissioned Ralph Hough, President of the Messerschmitt Owner's Club of North America, to perform a thorough engine and transmission rebuild. Notably, all parts used came certified from the Messerschmitt Owner's Club in England. Upon completion, the car was shipped to Nova Scotia by the previous owner, where he and his team of automotive technicians spent over 500 cumulative hours on a nut-and-bolt restoration of the car. No detail was spared on this KR 200. High-quality BASF urethane paint was used to give the car its original color of turquoise, while the correct colors of grey were used on the inner cabin, firewall, and outer floor. The correct two-tone deluxe molding kit was also added, along with an original windscreen visor, jack, and luggage rack. Finally, marque specialist Nick Poll, a part of the Messerschmitt world for over two decades, provided the interior kit. Complete with an electronic ignition for added reliability, and driven sparingly since its restoration, this like-new KR 200 will make a delightful addition to any enthusiast's collection.
218 1961 Bedford CA Dormobile Campervan CA LV 163588 $60,000 $80,000 N/R $39,200 €34,931 -35% Red and Black. RHD. This unusual Bedford Dormobile arrived on the West Coast of the United States via New Zealand. Finished in dark red with a stylized, chrome-outlined flash, it is an updated older restoration with a selection of modern fittings and fixtures. The consignor describes the body in excellent condition with well-preserved brightwork and good-quality paint. Original Dormobile badges decorate the fenders and the Martin-Walker coachbuilder's plaque is affixed below the rear doors. Recent Hankook radials are fitted. Inside are modernized storage cabinets with sink, a Waeco portable refrigerator, and portable gas camp stove. New 40-liter wastewater tank and Zempire camping latrine are also included. Thanks to folding seats that lay flat into beds, the little Bedford sleeps up to four. The two-tone red and grey seating is in excellent condition, and the Dormobile is reported to run and drive well. A spare set of wheels and wheel covers, radiator, and assorted emergency service items are included. A rare sight in America, this plucky Dormobile is packed with vintage charm and useful modern updates. It will be a hit at car shows and campsites alike.
219 1954 Buick Skylark A1055245 $150,000 $175,000 N/R $168,000 €149,706 Mid Malibu Blue and Cream. The trim tag denotes that this Skylark is restored as-built in stunning Malibu Blue (11) over blue leather (67) and is a Model 4667SX, the special Skylark Convertible. This car is no. 246 of the 836 produced. It was restored to perfection by its previous owner prior to being purchased by the consignor in 2011. During his ownership, the car has been stored in a climate-controlled facility and has never participated in shows or concours. It has never been driven on public roads but has been exercised and run regularly at his home. According to the consignor, the car remains in exceptional condition as when it was acquired eight years ago. Following restoration, the Skylark received an AACA First Junior in 2009. That same year, it was the honored recipient of an AACA 1st Place National Award – the Bomgardner Award – acknowledging the outstanding restoration of a post-1942 vehicle at the Hershey Fall Meet.
220 1973 Jaguar E-Type Series III Roadster UD1S22046 $120,000 $140,000 N/R $128,800 €114,775 Mid British Racing Green over Tan leather. This example, from 1973, is reported to be a two-owner, rust-free Arizona car and has benefited from a comprehensive, nut-and-bolt restoration. The work was completed by Farland Classic Restoration at a cost of over $200,000, with invoices and photos for the work included with the car. During the restoration, the colors were changed to the classic Jaguar livery of British Racing Green over tan. Two tops accompany the car, a black convertible top as well as a restored black factory hardtop. The interior features Smith's instrumentation, factory radio, and air conditioning. During the restoration the car was upgraded to a close-ratio five-speed manual transmission for relaxed highway cruising, a very popular change. The E-Type rides on Vredestein Sprint Classic tires mounted on new chrome wire wheels. The car is accompanied by its owner's manual and JDHT Certificate. The Series 3 marked the final iteration of Jaguar's famed E-Type. Easily one of the finest examples extant, this Arizona Jaguar has all the desirable features of the model: factory hardtop, air conditioning, and chrome wire wheels. It also retains the more pleasing small bumperettes, plus the useful manual transmission upgrade to a five-speed. Having benefited from a no-expense-spared restoration, with fewer than 500 miles since its completion, this E-Type presents impressively and is ready to be shown and enjoyed for years to come.
221 1972 Ferrari 365GTC/4 14969 $180,000 $220,000 N/R $196,000 €174,657 Mid Nero over Nero leather. According to marque historian Marcel Massini, this 365 GTC/4, chassis no. 14969, was the 130th example built. It was delivered new to Bill Harrah's Modern Classic Motors in Reno, Nevada, in U.S. specification and fitted with power windows, air conditioning, and instrumentation in miles. Though originally delivered in the eye-catching Verde Medio Niyinsky, it has been repainted in its current shade of Nero. The paint remains in very good condition overall, while the interior appears to be largely original and shows a beautiful, inviting patina throughout. It wears highly attractive Cromodora wheels shod with Michelin tires and has been fitted with an aftermarket Blaupunkt stereo system. Included in the sale is its Ferrari tool kit, jack, and owner's manual. Considered by many to be the more practical iteration of the famed Ferrari Daytona, the 365 GTC/4 combines the same aggressive Ferrari styling and the iconic Colombo V-12, but with exceptional practicality. Easily capable of taking to the open road for long-distance tours at speed, this 365 GTC/4 is a wonderful and highly usable example.
222 1974 Porsche 911 Carrera 2.7 MFI 911 460 0628 $175,000 $225,000 N/R $151,200 €134,735 -14% Grand Prix White over Black leatherette. This beautiful Grand Prix White over black 1974 911 Carrera is one of the fortunate European-specification models that retains the same performance, feel, and driving enjoyment as the earlier RS. It was delivered from the factory to Nordrhein of Düsseldorf on 21 November 1973, and thence to its first owner. The Porsche Certificate of Authenticity confirms that this is a matching-numbers car that left the factory in Grand Prix White over blue-black leatherette with tweed fabric seat inserts. It was fitted with Koni shock absorbers and 911 S brakes with aluminum alloy calipers and optional 7J and 8J by 15-in. Fuchs forged alloy wheels mounted with Dunlop 195/70-15 and 215/60-15 tires, a package that neatly filled the flared front fenders and widened rear quarters. According to the former owner, the car was used by its original owner as a daily driver until April 1987, by which time it had covered a reliable 147,712 km (approx. 91,875 miles). Thereafter, it was used only sparingly over the next few years, as documented by the original Abgaswerteschein (smog check logbook). The Porsche was then apparently taken off the road until 2009, when it was sold to renowned German 911 specialist Manfred Niederhof, reportedly for his personal use. The car then underwent a three-year cosmetic restoration by Niederhof and is powered by its rebuilt, magnesium-cased, mechanically fuel-injected Type 911/83 engine, with matching-numbers rebuilt magnesium gearbox. The interior is all original, including the dashboard, and the car retains its original extras, including power windows, forged alloy wheels, and "sunroof delete." The previous owner noted that this Porsche was the best-driving example he had ever owned. As such, he enjoyed the car for over 2,000 km of driving to such events as the Greystone Manor (2014), Palos Verdes (2014), and La Jolla (2015) Concours d'Elegance, where it was shown. It is also a multiple PCA Class and Divisional winner, including Best in Class awards in 2014 and twice in 2015. He subsequently sold the 911 Carrera to the current owner shortly thereafter. Offered with a collection of original documentation and Certificate of Authenticity from the Porsche factory, as well as a full tool kit, jack, spare, factory air compressor, and trophies, this is a handsome and wonderful '74 Carrera 2.7 with desirable mechanical fuel-injection.
223 1933 Chrysler CL Imperial Le Baron Dual Windshield Phaeton CL1356 $400,000 $475,000 Not sold Not sold N/A Grey over Burgundy leather. In many ways, the 1933 Chrysler Imperial represents Chrysler's ultimate aesthetic statement of the Classic Era. This Chrysler Custom Imperial Phaeton is known to have been delivered new on 9 June 1933, to its first owner in Washington, D.C. One of the estimated 17 remaining of the 50 1933 models bodied by LeBaron, this Phaeton embodies the beauty of the 1933 enhanced styling – the imposing frontal view and a sharply pointed grille blending into the remarkably long hood line, achieved by overlapping the cowl and extending it to the raked split windshield. For many, this is the best-looking Imperial of all. At some point before the 1950s, the car was in the hands of a Mr. Paul Vanderbilt. In 1954, famed collector Homer W. Fitterling of South Bend, Indiana, discovered the car in the Chicago area and purchased it for his collection, giving the CL its first restoration. Although the body was in good condition, the chassis was reportedly very high mileage; thus, Fitterling swapped the body onto the chassis of a low-mileage but identical 1933 Imperial sedan chassis. In 1984, noted collector Robert P. Bahre, of Maine, purchased the car and retained it as part of his collection until the mid-1990s. The next owner consigned it to Barry Keating's Classic Crossroads, which would carry out a concours-quality restoration on the car. At that time, the body was reported to be in excellent original condition and still retained all of its sheet metal and castings. During the restoration, the replacement engine was renumbered to match the original engine number, CL1356. In 2004, the Imperial was displayed at the prestigious Pebble Beach Concours d'Elegance, where it achieved a podium finish in the American 1925–1940 Open class. Notable exterior features include dual chrome-plated horns, dual side-mounted spare tires that sport period-style whitewalls, polished stainless-steel wire wheels with chrome hubs, and a rear-mounted luggage trunk. All plating was performed by Robert Diehl Jr., whose work has graced many Pebble Beach trophy winners. The maroon leather upholstery and custom-made Haartz cloth top with matching liner were handled by Chris Nierstheimer, the long-time trimmer for noted restorer Fran Roxas. In the early 2010s, the Imperial was sent to the highly respected Stone Barn Restorations, of New Jersey, for a full mechanical sorting, at a reported cost of $15,000, to make sure it functioned as well as it looked. At some point, the car was also fitted with a later Chrysler Airflow transmission adapted to fit the CL shift tower, affording easier and more comfortable touring. In 2014, the Imperial was sold to the current owner, who has lovingly maintained it – driving it sparingly and performing a full system service prior to sale. The Phaeton is complete, down to a full set of original tools in the door pocket, a set of side curtains, and a top boot. The Imperial is described overall as a wonderful looking, running, and driving example of one of these rare coachbuilt automobiles.
224 1936 Packard Super 8 Phaeton 951-207 $200,000 $250,000 Not sold Not sold N/A Grey over Burgundy leather. Completely unrestored, except for its top, this superb 1936 Packard Super Eight phaeton presents today as when it was delivered on 30 June 1936 from Hitchcock Motors in Santa Barbara, California. The car's first owner, Anna W. Dickinson, was originally from Chicago and was at the time a full-time resident of Santa Barbara. This Packard was chauffeur-driven from the time of its purchase until Mrs. Dickinson's death in 1972. The Packard was then shipped to her son, William R. Dickinson, in Lake Forest, Illinois. Mr. Dickinson owned the car until 1981. After the Dickinson family, the car was held in two different noted automobile collections and remained with the latter until 2004, when the present owners purchased the car. Exceptionally well preserved and superbly presented, the Packard proudly displays its original condition inside and out, including: paint, chrome, leather interior, floor mats, original spare tool roll, owner's manual, side curtains with rods, trunk, and monogrammed Packard lap robes. The car still has its original Packard-Hartford Tonneau windshield installed by Hitchcock Motors in 1936. This unusual and seldom-seen accessory gave Mrs. Dickinson full weather protection in the rear seat of her phaeton. By way of documenting the car's truly pampered life, a lubrication sticker from a Shell service station in Santa Barbara, dated 10-9-67, shows 44,017 miles. The car now has 46,700 miles on the odometer, showing the incredible care the Packard has seen with just over 2,500 miles added in the last 50 years! In 2001, the prestigious Pebble Beach Concours d'Elegance joined the longstanding European tradition of honoring original cars. That year a Prewar Preservation class was added to the show and this 1404 Phaeton, then in the collection of a noted Packard enthusiast Don Sears, was among the invited participants. It has also participated in numerous Grand Classic events and is a reliable and impressive driver. It has garnered several awards for originality, including the Best Original Award at the Packard Automobile Classic Club National Meet in 2010, amongst others. The magnificent Packard offered here is a fascinating example of the charm of an unrestored automobile. Recognized by the Classic Car Club of America, it is eminently eligible for any number of the finest automobile events in the country and is a surefire competitor in any preservation class. Worthy of continued conservation, this Packard phaeton will make a truly incredible centerpiece in any Full Classic collection.
225 1997 Porsche Boxter "The Dean" WP0CA2983VS622618 $50,000 $75,000 N/R $29,120 €25,949 -42% Silver over Red leather. A modern-day homage to James Dean's 550 Spyder, "The Dean," is a coachbuilt Porsche Boxster by Mark Schlachter, of Metalkraft Coachwerkes in Cincinnati, Ohio. The car features a number of modifications, most notably the custom-fabricated metal fenders which house modified Mercedes-Benz E Class headlights, replacing the 996 'cracked egg' assemblies. Additionally, the Boxster features one-off fiberglass front and rear bumper covers, a modified decklid with 356 air intake grilles, leather decklid straps, a custom racing fuel filler cap, TechArt side rockers, and TechArt side intake vents. It should be noted that the unique features utilize the original factory mounting patterns; no chassis modifications were made. Completing the exterior are removable magnetic "130" decals, the same racing numbers on James Dean's 550 Spyder. The interior is completed in a beautiful red leather. It features custom RUF GT3 seats made to order in Boxster Red, a TechArt steering wheel, as well as TechArt "Dean" threshold plates. Porsche factory climate control and audio remain intact. A vertically mounted "grab handle" was added to the passenger side dash, in similar fashion to the 550 Spyder. The Porsche is powered by a water-cooled 2.5-liter flat-six that has been chipped and tuned, now producing 230 hp. A FABspeed Sport Exhaust adds a beautiful, throaty racing sound. The engine is mated to a five-speed manual transmission. The car rides on RUF wheels and has been lowered 1.5 in. with H&R springs. The Boxster has always been stored in a climate-controlled garage and maintained by a Porsche dealer. Among the maintenance performed was the recent replacement of the IMS bearing. Following its completion, "The Dean" was exhibited at the 2003 Essen Motor Show in Essen, Germany. While overseas, the unique Boxster successfully completed three laps of the vaunted Nordschleife, and proudly displays a Nürburgring badge on its fender. The Boxster has been honored at several events, including the "Top 5" at the Hershey, Pennsylvania, Porsche meet in 2005. Additionally, "The Dean" has been featured at the VW Porsche Reunions in Cincinnati, Ohio, on numerous occasions and was even displayed at the entrance to the Ritz Carlton during the Amelia Island Concours d'Elegance from 2003 to 2005. The car has also been featured in numerous publications, including the cover of the May 2002 issue of 911 & Porsche World. This 1997 Porsche Boxster represents a unique opportunity to acquire a one-of-a-kind Porsche, a modern-day iteration of one of the most iconic Porsches of all time, James Dean's legendary 550 Spyder.
226 1953 Jaguar XK120 S674059 $80,000 $100,000 N/R $64,400 €57,387 -20% Bronze over Red and Cream leather. This XK 120 roadster was completed on 17 June 1953 and delivered to North America through the legendary Max Hoffman Jaguar distributors in New York City. The car remains today in highly original condition having never been fully restored, including the two-tone red and cream leather interior. It is powered by its numbers-matching engine backed by a four-speed manual transmission. A black convertible top is included along with removable side curtains, spare wheel and tire, and an original jack and spanner. Well-presented and full of old-world character and charm, this XK 120 is a delight to admire and an absolute pleasure to drive.
227 1965 Sunbeam Tiger B9471424LRXFE $80,000 $100,000 N/R $151,200 €134,735 51% British Racing Green over Black. This stunningly restored Sunbeam Tiger was built, according to its chassis number, in the early stages of the Mark I's production. A tedious, ground-up restoration was performed on this rust-free car with its original panels. The restoration retained all the proper original badges such as the Rootes Group Sunbeam logo and the "Powered by Ford 260" fender and trunk tags. The high-quality paint job was completed while the car was taken apart. The familiar British Racing Green has been wet sanded and polished with wonderful depth and shine. Lifting the hood reveals a custom four-core radiator, custom fan, a balanced and blueprinted Ford 289 motor, aluminum intake manifold, Holley 650, ceramic-coated headers, aluminum "Tiger Powered by Ford" valve covers, remote oil filter, Dales restoration front clip with rack-and-pinion steering, Dales sub-frame and connectors, sway bar, four-wheel Wilwood brake calipers, "top-loader" four-speed manual transmission, Dana 44 differential, and stainless steel exhaust system. All this modified power provides a mean growl and is delivered to Kuhmo radial tires mounted on eight-spoke Panasport wheels. The Sunbeam is extremely well sorted, ready to use, and arguably one of the best driving Tigers available! The new black bucket seat interior includes a beautiful burled walnut dash with a full set of original gauges and factory wood rim steering wheel. All chrome has been re-plated, including the dual racing mirrors, front and rear bumpers complete with bumperettes, gas cap, and the dual exhaust tips. In addition, the previous owner has passed along his impressive collection of ownership history for this Tiger. This 1965 Sunbeam Tiger Mark I is perhaps one of the best driving and most thrilling to drive that exists today.
228 1919 Kissel 6-45 Speedster 1141 $150,000 $175,000 $196,000 €174,657 12% Black over Black leather. This Kissel is the oldest Speedster of the 37 known to exist. All significant componentry is original to this car. It was first restored by C.R. Funk of Orchard Lake, Michigan, in the mid-to-late 1950s. By 1970 it had been acquired by the renowned Harrah Collection. Ralph Dunwoody, Harrah's historian, extensively documented the car and his efforts are now part of the AACA Library and Research Center collection. Knox Kershaw of Montgomery, Alabama purchased the car after the Harrah sale in 1986. In 1990, it was acquired by Jane and Larry MacElree of Newtown Square, Pennsylvania, who enjoyed it for nearly 30 years prior to being purchased by its current owner. A documented restoration in 2017–2018 was undertaken by D.L. George Historic Motorcars of Cochranville, Pennsylvania. Preserving originality and historical accuracy was paramount. The car was returned to its original all-black color scheme, evidenced by the first coat of five when the paint was stripped. The original aluminum dash was discovered behind a newer replacement and is now fitted. Original running board and flooring materials were found underneath modern replacements. They too, have been revised to period-correct materials. The suspension, braking system, fuel system, gearbox, electrical system, and carburetor have been fully rebuilt. The engine and rear differential were disassembled and refreshed, but not found to be in need rebuilding. Shown at the Amelia Island Concours d'Elegance and Cool Cars for Kids at the Simeone Foundation Museum in 2018, the newly restored Kissel received the Heritage Award at The Elegance at Hershey that same year after participating in the Grand Ascent Hill Climb at Hershey in 2017.
229 1931 Rolls-Royce Phantom II Henley Roadster 211AJS $225,000 $325,000 $566,000 €504,367 74% Black over Tan leather. This elegant Rolls-Royce Springfield Phantom II was ordered on 20 March 1931 and originally fitted with a Keswick body. On the last day of 1931, it was delivered to its first owner A.C. Burrage of Boston, Massachusetts. John H. Chapin of New York acquired this Phantom on 23 December 1949 as documented by Rolls-Royce before selling it to Mr. Sexton P. Phelps of New York on 9 January 1957. Rolls-Royce Foundation records indicate it was bodied as this stunning Henley roadster by the 1950s. The Rolls-Royce then moved to Chicago under the ownership of Frederick W. Spiegel and would remain in Illinois until 1985. Recently benefitting from a comprehensive ground-up restoration, this handsome Henley is in concours condition, ready for further exhibition and touring. The wheels feature all-new chrome and new spokes, while the exterior is freshly finished in a striking dark blue. Inside, there is all-new leather and new wool carpets with a new matching canvas convertible top. All the rich wood accents on this Rolls-Royce have been refinished to a show-quality finish. The original 7.6-liter six-cylinder engine looks incredible, is nicely detailed, and performs brilliantly. Several pieces of significant and important documentation accompany the car such as the copies of the chassis build sheet, chassis cards from 1931 and 1949, the Schoellkopf card from 1957, and Rolls-Royce Owner's Club registrations. Lovely to behold and a pleasure to drive, this Henley Roadster represents an exciting opportunity to own a truly spectacular classic Rolls-Royce.
230 1930 Duesenberg Model J Le Baron Dual Cowl Phaeton 2336/J-487 $1,600,000 $2,000,000 $1,650,000 €1,470,327 Mid Rich Black and Cafe au lait over Black leather. 1 of 18 'Sweep Panel' Dual-Cowl Phaetons, J. Clarke Dean, IL (1), via Felz Cadillac to unknown, later to MI, George Williams '48, engine J-487 fitted, various, Raydon Thompson and Jack Irwin, WV '51, restored by Bob Roller with a replacement block, unnamed, MD, Tony Pascucci, CT '64, Imperial Palace '80s, Bill Lassiter, Dale Fowler, restored by Fran Roxas many years ago. This impressively finished Duesenberg is spectacular in its elegant proportions, and it holds an important place of pride in even the rarefied rosters of surviving 'Sweep Panel' Phaetons. Along with being the one and only long-wheelbase ever made, and with having numerous unique design features and its own special character, it bears decades of known history, which includes some of the greatest names in modern collecting. It is, simply put, an exceptional example of the marque, and one with a known and continuous history from new, which has always been well maintained and cared for throughout its life, as evidenced by its ACD Club Category One Certification. As the only long-wheelbase 'Sweep Panel' Dual-Cowl Phaeton ever built, chassis no. 2336 will forever remain one of the most interesting and unique Duesenberg Model Js. via RM Scottsdale '12 sold $880k & RM Amelia '15 sold $1.155 mil.
231 1942 Willys MB Jeep T218942 $30,000 $40,000 N/R $16,240 €14,472 -46% Khaki over Khaki. In March 1951, the one-millionth Jeep was produced. The company reported a backlog of orders by the end of the year with government contracts for the Korean War that would keep Jeep production running all-out through mid-1954. Today, these are popular among collectors of not only automobiles, but also of World War II and military memorabilia. This military-issue Willys Jeep with factory utility trailer is an older restoration that was purchased from an estate by the consignor in 2017. It is currently kept in climate-controlled storage as it had been under previous ownership. Having been used sparingly following its restoration, the consignor had the vehicle comprehensively serviced. All systems were thoroughly gone over, including brakes, fuel supply, and carburetor, to ensure drivability and proper operation.
232 1958 Chevrolet Impala Tri-Power Convertible 58B194115 $60,000 $80,000 N/R $100,800 €89,824 26% Glen Green over Green. Perfect for cruise-ins, tours, and shows, this Glen Green Impala with matching interior is loaded with equipment and ready for your enjoyment. Power steering, power brakes, power top, and power windows are highlights along with the powerful 348 V-8 with Tri-Power carburetion. Upgrades included Vintage Air which unobtrusively hides under the dash and four-wheel disc brakes to enhance safety and stopping power. A continental kit adds to the perfect '50s look. The quality restoration boasts straight panels with excellent fit, excellent stainless and brightwork, and nice underhood detailing – including proper engine decals. On a recent 1,000-mile tour the car performed flawlessly and per the consignor, totally reliable with every feature working as it should. This Impala will provide you the confidence to "see the U.S.A. in a Chevrolet!"
233 1960 Ferrari 250GT Cabriolet Series II 1805GT $1,150,000 $1,300,000 Not sold Not sold N/A Blu over Pelle Beige leather. Mr. Rubois, CH (1), unknown, later to USA, Wolfgang von Schmieder, Germany/CH '90s, later to USA, refinished in Grigio Scuro over Magnolia leather, Europe from '14, engine previously replaced with that of a Pinin Farina coupe, chassis no. 1935 GT, shipped to Modena for restoration with original engine refitted. To ensure that the car was correctly and properly restored, RM Sotheby's engaged well-respected marque specialists from the Modena area to complete the work. Bodywork was carried out by Carrozzeria Sports Cars and the engine was rebuilt by Ferrari Classiche. The gearbox, rear axle, suspension, and brakes were rebuilt by Corrado Patella's Autofficina Omega and the interior was fully retrimmed in correct Connolly leather by Maieli Interni Auto. Furthermore, it is fitted with a correct hard top and includes a set of tools. It should be noted that the engine (1805 GT) is original, but the gearbox is that of a later type. Only recently completed after four years of restoration work at a cost of nearly €240.000, chassis 1805 GT is in exceptional condition throughout and now offered for sale with zero miles accumulated since its restoration. It is presented in its original stunning color scheme of dark blue over a beige leather interior. A true gentleman's Ferrari, this example would be a prime candidate to be exhibited at international concours, FCA events, or would simply be a wonderful cabriolet for the driving enthusiast looking to experience Ferrari performance and luxury at its finest. via RM Monterey '10 $429k & RM Monterey '12 $715k
234 1983 Ferrari 512BBi 48165 $275,000 $325,000 N/R $257,600 €229,549 -6% Rosso Corsa over Tan leather. This exceptional 512 BBi, finished in the desirable shade of Rosso Corsa, was first imported into the U.S. by noted collector William Lyon in July 1983. It was then acquired by Michael Jean of Denver, Colorado, in 1985. Shortly thereafter, he sold the car to another gentleman in Colorado, noting that the BBi had only 2,700 miles at the time. In 1987, with less than 3,000 miles, the car was acquired by Karl Dedolph of Minneapolis, Minnesota. Dedolph maintained the car for the next five years when he offered it for sale in 1992. Eight years later, the Ferrari was offered once more where it was bought by Richard Scott of Sidney, Ohio. At the time, it was noted that the odometer had been replaced. Several years later, the 512 BBi was acquired by collector Robert Iannucci, who maintained it until 2011, when he sold it to Frank Gallogly of Lakeville, Connecticut. It was purchased in 2012 by William Heinecke who enjoyed the car until early 2017, when it was purchased by the consignor. Today, the car presents exceptionally well and remains highly original throughout, showing less than 19,000 km (under 12,000 miles). In 2017, the 512 BBi was refreshed both cosmetically and mechanically, and it is accompanied by over $20,000 in receipts with a breakdown of the completed work. The BBi retains its original owner's manuals in their original pouch, as well as the original jack in its bag.
235 1956 Mercedes-Benz 300SL Gullwing 198.040.6500209 $1,200,000 $1,400,000 Not sold Not sold N/A Strawberry Red Metallic over Cream leather. This 300 SL Gullwing, according to official Mercedes-Benz records, was completed by the factory on 11 August 1956 and shipped to the Mercedes-Benz dealership in Düsseldorf, Germany, on 13 August. This Gullwing was special ordered, finished in graphite grey with a blue plaid interior for the car's first owner, the Prince of Salm-Salm. Notably, Salm-Salm was a small principality located in the north-western part of what is now modern-day France; however, the line of mediatized princes continues to this day. The Prince retained ownership of his royal Gullwing until Dr. J. Theodore Luros, a neurosurgeon from Indianapolis, Indiana, acquired the car in 1961, as evidenced by the Bill of Sale dated 2 March 1961 that accompanies the car. Dr. Luros was an active member in the Gullwing Group, and a copy of his letter submitted with his application to the club dated 5 February 1972 is also included. As it happens, Dr. and Mrs. Luros saw another spectacular Gullwing at a concours finished in the optional Strawberry Red Metallic (DB543). They fell in love with the unique color and had to have one of their own, so they had their car refinished to match, naturally! This 300 SL comes with Dr. Luros' original 1961 title together with a batch of his Indiana State registration cards accumulated during his years of ownership. Dr. Luros enjoyed the car until 2005 when it was purchased by the third owner, a longtime Mercedes-Benz collector who had the privilege of owning several 300 SLs over the years through renowned expert Rudi Koniczek. He entrusted Koniczek and his team of skilled craftsmen at Rudi and Company in British Columbia, Canada, to perform both a cosmetic and mechanical restoration on this very special 300 SL. The restoration work performed is documented with receipts by the previous two owners. Also included is the owner's manual as well as the Mercedes-Benz Classic documents. This highly original, matching-numbers car is complete with its original belly pans. Finished in the striking factory color scheme of Strawberry Red Metallic with contrasting tan leather interior, this 300 SL is simply stunning to behold. It is accessorized with highly desirable, color-coordinated fitted luggage and factory-installed Becker Mexico radio, as well as a tool kit. Since restoration was completed, the Gullwing has been driven sparingly and presents splendidly today. This exceptional 300 SL is truly fit for a prince, or any discerning collector wishing to acquire a Gullwing that stands out from the rest.
236 1965 Porsche 911 302757 $210,000 $250,000 $190,000 €169,310 -10% Aga Blue over Beige leather. This fully numbers-matching '65 911 was completed on 29 October 1965, departing the factory in the very elegant combination of Aga Blue over a Beige leatherette interior. The cockpit is highlighted by a warm wood veneer dashboard insert and wood-rimmed steering wheel with "Butterfly" horn button. It was modestly optioned with a Webasto gasoline heater, tinted glass all around, and a radio antenna kit. A Blaupunkt multi-band radio and speaker were installed, along with a pair of fog lamps, and a full set of factory chromed steel wheels bearing a manufacturing date of 4-64. The consignor acquired this largely original 911 a dozen years ago from a family in Charleston, South Carolina. Although its earlier history is unknown, he notes that it is completely rust-free, perhaps due to it having been stored indoors for many decades. The odometer indicates 78,874 miles, which is believed to be correct. This desirable early 911 retains all its original sheet metal, glass, and all lighting assemblies. The paint and brightwork appear to be in excellent condition. The consignor commissioned Gronbach Interiors of Gainesville, Florida, to replace the original upholstery with new cream Spinnybeck leather "for comfort and longevity." New grey-blue German square-weave carpeting from Autos International was installed throughout, along with a new headliner. The consignor says he had the engine and brakes overhauled in Charleston soon after taking possession. There is now an electric fuel pump and an electronic ignition system. This very attractive short-wheelbase 911 is supplied with a correct spare wheel and jack, a set of Coco mats, an owner's manual, and Porsche Production Specifications certificate, confirming its original drivetrain and color combination. It has been recently serviced and is ready to provide its next owner many more miles of driving enjoyment.
237 1990 Toyota HF89 89T004 $900,000 $1,200,000 Not sold Not sold N/A Raced in IMSA '89 by Fangio Jnr. to 2nd in the '90 IMSA series, won '91 Watkins Glen, raced by Rocky Moran, Dennis Aase (1), refinished in its original livery, via Gooding '15 $660k to vendor, Its current owner acquired the HF89 in 2015 and commissioned Canepa to revive the Eagle to become a competitive vintage racer. The extensive restoration came at a cost of more than $800,000 and 3,500 man-hours to fully refurbish its potent powertrain. A new ECU allows its 2,143-cc turbo-four to make a healthy 680 hp, once again. The car's advanced chassis has been thoroughly re-examined to ensure that it is as rigid and safe today as it was 30 years ago. Included are also two sets of new wheels for use in competition, along with the originals for showing. The Eagle HF89 made its vintage racing debut in 2016 at the Rolex Monterey Pre-Reunion and a few days later at the Reunion. It has subsequently been driven at the Sonoma Historic Motorsports Invitational, the 2017 Rolex Reunion, and the 2018 Rolex Reunion. Presented in race-prepared condition, the Eagle HF89 has been provisionally accepted for the 2019 Monterey Historics. Additionally, the seller has applied for current FIA papers to facilitate eligibility for many international Group C racing events.
238 1964 Rolls-Royce Silver Cloud III Saloon LSFU155 $125,000 $175,000 N/R $114,800 €102,299 -8% Shell Grey over Blue leather. Special-order documents indicate that LSFU155 was delivered to Liverpool for shipment on 29 January 1964 and arrived in New York on 17 February 1964 to the first owner Luella D. Jeffery of Short Hills, New Jersey. This special Rolls-Royce was finished in attractive Shell Gray (ICI M 151-2582) over Blue Connolly leather (VM 3244). Grey headliner, Ambassador Blue Wilton 100-percent wool carpeting, and exquisite burled walnut woodwork completed the luxurious interior. Special items ordered included power windows and radio antenna, plus a charming note, "RR insignia on boot door not required." Mrs. Jeffery was always chauffeur-driven, and for only 3,000 miles before it was sold in 1969 to Mr. and Mrs. Wayne Mareton of Rockville Center, New York. The Maretons owned it from 1969 to 2014, always kept the car in a heated garage, and only added about 1,500 miles to the odometer in those 45 years. No changes, accidents, or damage was ever done to the car as described in a personal letter from Mrs. Mareton dated 17 June 2014. The car then was acquired by Rolls-Royce specialist Richard Gorman of Miami, Florida, who had the car thoroughly serviced, and any worn or aging components were replaced with authentic, NOS Rolls-Royce components. After the car was discovered by Vantage Motorworks, it was serviced, fully freshened, and sent to the 2017 Rolls-Royce National Meet in Asheville, North Carolina. The work included a complete professional mechanical service, new wheels and tires, and replacement of the wool headliner and carpets. The car was virtually unknown to the Rolls-Royce world and had never been seen at public events its entire life. Its debut was received with accolades as Rolls-Royce aficionados, judges, and spectators were in awe of a seldom seen Silver Cloud III the way it left the factory some 55 years earlier. Naturally, the car took the Post-War Preservation award it so duly deserved. Included with the car are the original wheels and tires with only 4,600 miles of wear, as well as an unopened factory box of paint, driver's manual, and road tools. In recent years, many collectors have been trending toward preservation over restoration. An original, correctly maintained automobile holds its value and has great appeal to the knowledgeable collector. It is interesting that this car saw so little use over its 55 years when considering how advanced and road-worthy Silver Clouds were in comparison to their competition. In fact, Rolls-Royce would say that it had no real competition. If one dreamed of owning a 55-year-old Silver Cloud, untouched and unrestored, with a patina that could be compared to that of an old-world master's canvas, this is such a Silver Cloud. After all, they are only original once, and originality cannot be duplicated. This "time-capsule" Rolls-Royce Silver Cloud III is the epitome of luxury and grace.
239 1931 Cord L-29 Cabriolet 4117 $300,000 $350,000 Not sold Not sold N/A Blue and Cream over Grey leather. This exceptional Cord L-29 cabriolet is a desirable example of this pioneering front-wheel-drive Classic, built in February 1931 and equipped with its original, more powerful 'FF' engine, a larger 322-cu. in. unit introduced late in L-29 production. The car was acquired by its current owner from the estate of his brother, a fellow L-29 enthusiast who had purchased it in Key West, Florida, in the mid-1980s, and had long planned its authentic restoration. It was a solid and rust-free example, with nearly all of the original wooden body framing intact and the original serial number tag still in place. Soon the car had been sent to Ken Clark of Ken's Classics in Pittsfield, Maine, one of the foremost L-29 authenticity authorities in the U.S., whose well-researched cars have won numerous awards in national judging. Beautifully and correctly finished by Mr. Clark down to the last detail, the car received its ACD Club Certification as a Category 1 Original Car. It has been shown extensively with the Club, eventually achieving Senior Emeritus honors and the Alan Leamy Award for Best L-29 at the National Reunion in 2014; it also a Senior car in the AACA and CCCA, and it was a Lion Award winner at the Concours d'Elegance of America at St. John's. Other appearances included the Pinehurst Concours d'Elegance and the CCCA Museum Experience. Significantly, all of these honors have been received while the car has continued to be regularly proven on the open road, participating regularly in events such as the ACD Festival's annual Hoosier Tour and the ACD Club Eastern Spring Meet. Its owner takes considerable pride in its roadworthiness and "dialed-in" mechanical condition; it is no mere showpiece, though obviously it has been very successful in that endeavor as well! This is widely considered one of the finest surviving and best restored L-29 cabriolets in existence. Few have been finished to this standard while also being proven on the road, and fewer still retain as many of their original components as this matching chassis, body, engine example features. Long prized by collectors for their groundbreaking design, L-29s were often spared over the ensuing decades by using whatever parts and components could be sourced from other cars during restoration, making this award-winning example exceedingly rare and highly regarded by both collectors and marque experts alike. It is truly an automobile that has everything the knowledgeable Classic Era enthusiast seeks.
240 1934 Packard Twelve Individual Custom Convertible Sedan 1108-23 $1,250,000 $1,500,000 $1,325,000 €1,180,717 Mid Packard Blue and Black over Brown leather. 1 of 10 produced, 7 survive, via Packard Seattle Co. to unknown, later to Mr. Chenier, Marchant, Lorin Tyron '60s, part restored by Tom Lillibridge and Charlie Last, Harold Crosby, Harry Rinkler, vendor '00s, restored by Stone Barn. Finished to an extremely high level of fit, finish, and detail, in the crisp color scheme of Packard Blue, which is believed to be the original color, with brown leather interior and a black cloth top. The owner reports that at the 2016 Pebble Beach Concours d'Elegance, the car was judged "Without Flaw" and has not been shown in any concours or events since.
241 1933 Pierce-Arrow Twelve Convertible Coupe 3100006 $325,000 $425,000 $290,000 €258,421 -11% Deep Pewter over Burgundy leather. This Model 1242 Twelve Convertible Coupe, one of three to survive, was restored in California in the early 1990s by Jack Dietz for then-owner William Lassiter. In 1995 it earned an AACA National First award, medallion no. 19B0630. Canadian collector Terry Johnson acquired the car from Mr. Lassiter in 1999. The Dietz-Lassiter restoration has been carefully conserved and recently detailed. Attractively painted in a subtle grey best described as Deep Pewter, it is accented with blue belt moldings that match the underbody and wheels. Dual side-mount spares sit in the front fenders, which also carry Pierce-Arrow's hallmark headlights. The interior and rumble seat are upholstered in red leather, with matching carpets. The car remains tidy and runs and drives well. Recognized by the CCCA as a Full Classic, this twelve-cylinder Pierce-Arrow is eligible for all CCCA events, awards, and CARavan tours. It presents a very rare opportunity to acquire this most desirable body style of America's most coveted prestige make.
242 1965 Shelby Cobra 427 Competition CSX3006 $3,000,000 $4,000,000 Not sold Not sold N/A White and Black. RHD. via Shelby American and Hi Performance Motors to William Freeman, IN (1), raced twice, stored in France, unnamed, OH (2), The Chequered Flag, UK (3), converted to RHD, Iford 500 '66 Bondurant/ Piper 1st, raced by Chris Irwin and Bob Bondurant, Edwin Butterworth '69 (4), John Carden (5), The Chequered Flag (6), Mike Shoen (7), restored by Geoff Howard in original form, Bob Jordan '80s, various, Steve Juliano, Wes Cadillac-Olds, George Stauffer, David Livingston, Chris Cox, Matt Prowse, Jim Spiro '98, mechanical restoration by Dralle Engineering, Larry Bowman, restored by Legendary Motorcar Company, Gary Bartlett, IN '09.
243 1949 Maserati A6G1500 Coupe 086 $800,000 $950,000 N/R $505,500 €450,455 -37% Rosso Marrone over Blu and Crema leather. 1 of 9 A6G/1500s with triple Webers, Carrozzeria Pinin Farina coachwork fitted, via Peppino Santi to Isabella Quarantotti (1), Donatello Mennini '51 (2), Celestina Basini '52 (3), Larry James Pichichero, OH, USA (4), raced by Thomas "Tony" Martin in Italy, unknown, Ernest Nanson '57, taken to USA, William McKinley '79, restored by Brian Moore, various incl. Tom Monaghan and Blackhawk Collection, unknown '09, restored by Steel Wings, at an eyewatering cost of $350,000, the restoration was research intensive and time consuming – the vehicle was completely stripped and reassembled piece by piece before the interior was refinished to an exceptional level of detail by 13-time Pebble Beach award-winner Gary Maucher, via Bonhams Quail '14 $891k to vendor, sent to Candini Classiche in Modena, for a complete overhaul of the engine, gearbox, clutch, differential, brakes, and suspension – for a total cost of $85,000. During this restoration, the correct Maserati steel wheels were sourced and fitted.
244 1964 Maserati 3500GTi Vignale Spider AM101*2769 $700,000 $900,000 $730,000 €650,508 Mid Azzurro Metallizzato over Pelle Rosso leather. Señor Domingo Gotarta, Spain (1), unknown, Jose Mogas Bassas, Juan Alberto Jepus Fabres, Malcolm Clube, UK '89, via Kidston to unnamed, CH '03, restored by Bacchelli and Villa at Carrozzeria Auto Sport, they stripped it down to bare metal, mounted it to a rotisserie, and carefully perfected every inch of the body before applying a new coat of the original and stunning factory color of Azzurro Metallizzato. Reassembly included show-quality re-chroming and polishing of all brightwork and refurbishing of the original Borrani wire wheels. Mechanical elements of the car were done by marque specialists Candini Classiche Srl in Modena, widely considered one of the most experienced and expert Maserati shops in the world. Every mechanical component was rebuilt, serviced, or replaced, including a total rebuild of the DOHC inline six-cylinder engine that included new cylinder liners, timing chains, cylinder heads with new valves, and water pump. Also rebuilt were the brake system with new calipers and rebuilt servo and brake lines. The driveshaft was rebuilt and properly balanced, the fuel pumps and water pump rebuilt, and the steering box overhauled, as well. The ZF five-speed transmission was gone through and a new master cylinder installed, plus an all-new and correct wiring harness fitted. Restoration was completed in 2006 and then remained part of a German collector's stable until 2009 before making its way to the U.S., where it was acquired by the consignor in 2015. Recently, after an exhaustive search for leather of the correct weight, texture, and hue was located, the interior was restored in the correct Connolly leather color of Pelle Rosso, as originally specified. Driven regularly but sparingly, it has been fastidiously maintained and cared for, and the current owner notes that it is properly sorted, performs superbly, and is exhilarating to drive.
245 1965 Ferrari 275GTB 06899 $2,200,000 $2,400,000 $2,205,000 €1,964,891 Mid Argento (18940 M) over Nero leather (VM 8500). via Crepaldi S.a.s. Luigi Delle Piane, Italy (1), later to Sweden, various, Ulf Boman, Lou Tarantolo, USA '70s, via Harry Woodnorth '79 to Bernard R. Nevoral, IL, recommissioned by Motion Products Inc. '08, via John Weinberger's Continental Auto Sports & Nick Saridakis to John Haugh, OH '08, restored by Motion Products '17. Platinum Award winner at the XXVII Palm Beach Cavallino Classic held at The Breakers in Palm Beach, Florida – a true testament to the high-quality restoration. Current ownership has since submitted the car for Ferrari Classiche certification, with results pending. Today, chassis 06899 is presented in the way it left Ferrari's Maranello factory in 1965. Having benefitted from a meticulous restoration by noted Ferrari restoration firm MPI, nothing was left untouched. The Ferrari is accompanied by a tool roll, spare set of Borrani wire wheels, as well as a copy of the Massini report documenting the car's ownership history. A matching-numbers, original left-hand-drive example, featuring gorgeous short-nose steel coachwork, this 275 GTB is a stunning example, ideal for Ferrari club events, international concours, or as a capable and thrilling ride for vintage rallies
246 2000 Ferrari 550 Maranello 118278 $140,000 $160,000 N/R $184,800 €164,677 16% Grigio Titanio over Nero leather. This superb example was completed in November 1999 and first registered in New Jersey on 23 May 2000. Dressed in chic Grigio Titanio (Titanium Grey) over a black leather interior, this 550 Maranello sports attractive features, such as the double gills on each flank, the instantly recognizable deep bonnet scoop, and the brushed steel six-speed gear shift fixture with matching race-ready perforated steel pedals. With fewer than 4,200 miles on the odometer, this 550 Maranello stills sports its protective film on the nose and is in factory-fresh condition with service records that evidence the meticulous care by its previous owners, all residents of the southern states, and the exacting attention of Ferrari service specialists. The current owner from Atlanta, Georgia, obtained the car on 2 March 2015 and has driven it sparingly with only 100 fair-weather miles since its last service by Ferrari. Included are also the original owner's manuals and car cover in as-new condition.
247 1971 Mercedes-Benz 280SE 3.5 Coupe 111.026.12.002281 $125,000 $150,000 N/R $123,200 €109,784 -1% Silver Metallic over Black leather. This is one of those rare American-bound 'sunroof' coupes. Suited in stately Silver Metallic (DB 180G) over a black leather interior, this lovely example was delivered from the factory with the sunroof and column-shift transmission. The 280 SE was eventually acquired by Jean Paul Guiral, Officer of the Year for the Southwest Region of the Mercedes-Benz Club of America in Orange County, California. He would have the car meticulously restored. The silver 280 SE 3.5 was sold in August 1993 to David Newell Benson of Danville, California, and the current owner purchased it from Mr. Benson in October 2012. It has been held in a private collection and maintained faithfully ever since, as is corroborated by every service receipt issued since 2012 – amounting to over $28,000. Much of the most recent work completed on this excellent coupe was undertaken by Laurent DeGive & Co., Ltd – a Mercedes-Benz specialist based in Buford, Georgia. In preparation for its next chapter, this lovely example was inspected and serviced in January 2019. The mechanical condition, beautiful presentation, and prestigious lineage of this 280 SE coupe certainly demands careful consideration by a collector who favors the quality and elegance of a rare and unique Mercedes-Benz.
248 1959 Mercedes-Benz 300SL Roadster 198.042.9500339 $1,200,000 $1,400,000 Not sold Not sold N/A White over Black leather. Mercedes-Benz factory records indicate this 300 SL was assembled in late 1958 as a 1959 model, delivered new in silver with red leather to Al Haddad Motors in Iselah, in the Kingdom of Bahrain. The 300 SL was imported to the U.S. in the early 1960s where it was purchased by someone from Santa Barbara, California. It is believed to have remained in the Golden State before being exported to Japan in the 1990s. Mr. Motomori Tanaka of Toyko owned the car by 2000, where it was kept in his private collection for a decade, after which it returned to sunny Southern California. A San Diego-based collector acquired the well-maintained 300 SL shortly after its return. He would commission the widely respected restoration experts at Brian Anderson's Classic European in Vista, California, to conduct a complete body-off restoration to concours condition in 2010. The comprehensive restoration was fully documented, with the completed car emerging from restoration in April 2012, donning the elegant color scheme of White (DB 147G) over a black leather interior. The restoration efforts were rewarded with the car winning its class at the 2012 La Jolla Motor Car Classic and runner-up at the prestigious and highly competitive Show Roadster Division at the Gull Wing Group National Convention in Palm Springs. It was also displayed at The Quail, A Motorsports Gathering in Carmel Valley that same year. The current owner then acquired the roadster in 2014. Although the current owner acquired the car in otherwise excellent condition, it was decided that the 300 SL deserved additional attention paid to the mechanical aspects so that it would be highly reliable for touring and not just showing. To that end, in 2014 the 300 SL was delivered to Automotive Restorations in Stratford, Connecticut, for meticulous mechanical restoration. The company is widely known and respected as one of the very best restoration shops on the Eastern Seaboard for more than 40 years. The restoration of the drivetrain was extremely comprehensive, including a complete rebuild of the original inline six-cylinder engine, extensive refurbishing and recalibration of the Bosch mechanical fuel-injection system, refurbishing of the four-speed manual transmission, rebuilding the brake system, front and rear suspension rebuild, a tear-down and rebuild of the rear differential, and much more. No expense was spared, and for which there are numerous binders of paperwork and receipts that detail the fastidious work performed, totaling over $200,000. After the work was completed in 2016, the roadster was thoroughly tested, driven, and properly sorted, resulting in a car that is extremely reliable, performs flawlessly, and is a thrill to drive. In addition to being mechanically superior and stunningly attractive, this 300 SL roadster boasts a bevy of extras and desirable optional equipment. Special features include European headlights, factory hardtop, elegant wood-rimmed Nardi steering wheel, Becker Mexico radio, and a splendid set of custom-trimmed fitted luggage. Other items accompanying the car include a tool kit, jack, first aid kit, engine bay work light, owner's manual, Becker radio instruction manual, spare parts list and factory sales brochure, as well as the aforementioned restoration receipts and documents detailing all the expert work performed on this exceptional Mercedes-Benz.
249 1959 Rolls-Royce Silver Cloud I DHC LSMH21 $550,000 $650,000 N/R $445,000 €396,543 -9% Cream over Cream leather. The Rolls-Royce Silver Cloud, introduced in 1956 to international acclaim, remains one of the epochal luxury vehicles of the postwar era. The example here stands out for many reasons. Foremost, Silver Cloud Chassis No. LSMH21 was custom-bodied by the firm of H.J. Mulliner of Chiswick, West London, into this remarkable and exclusive drophead coupe. The work was impressive enough that Rolls-Royce itself would acquire the Mulliner body-building firm outright in July 1959. There were a mere 12 Rolls-Royce Silver Cloud I Mulliner Drophead Coupes produced, of which nine were created as left-hand-drive examples for export to the United States. The example offered shows 48,000 believed-original miles and has benefited from a more recent cosmetic refreshing. Like all Rolls-Royce, this car has a colorful history, having been delivered new through noteworthy dealer J.S. Inskip of Manhattan, New York, to business heir George Baekeland of Southport, Connecticut, and later becoming part of the Ted Mintz Rolls-Royce Collection. This motorcar is equipped with the classic F-head 4.9L inline 6-cylinder engine, which by this time featured dual SU carburetors and air conditioning. It is mated to an automatic transmission. The outside is finished in a stunning hue, while inside the open-air interior are cream-toned leather upholstery and Burlwood trim accents and fold-down trays. The Spirit of Ecstasy hood mascot and a set of Firestone gum-dipped wide whitewall tires complete the appearance of this motorcar, and the sale will be accompanied with both reference books and the tool kit. With several awards won at event showings in years past, including a first place at the RROC National Meet in Newport, Rhode Island, in 1980, the car's condition is self-evident. If you have considered the ownership of perhaps the most stylish and noteworthy name in fine British motorcars, this rare 1959 Mulliner-built Rolls-Royce Silver Cloud I Drophead Coupe is an opportunity with few equals. via Mecum Monterey '18, not sold est. $550 – 650k.
250 1968 Iso Grifo GL GL840212 $350,000 $425,000 $362,500 €323,026 Mid Grigio Agrento over Tan leather. This example was completed on 15 October 1968 and delivered new to its first owner in Italy. The car benefitted from a meticulous restoration and presents beautifully inside and out. The stunning fastback styling by Bertone is complemented by subtle exterior features, including a Talbot-style driver's sideview mirror and Campagnolo center-lock wheels. The car is powered by a 350-hp, 327-cu. in. V-8 engine, and the engine bay is nicely detailed. As with other Italian cars of the era, under the hood features quilted diamond stitch insulation and sound deadening material. Power from the Corvette-derived engine is sent to a four-speed manual transmission and distributed through a 3:07.1 rear axle. The interior is completed in tan leather with bucket seats and leather-wrapped center console. It features a wood-grain dashboard which houses Veglia Borletti instrumentation, a Kienzle clock, and a Becker Europa II AM/FM radio. A Nardi-Personal three-spoke, wood-rimmed steering wheel with Grifo center cap, completes the beautifully trimmed interior. Amenities include air conditioning, power windows, and power brakes. The owner states the brakes are on par with period Mercedes-Benz and Ferrari. A full-size spare can be found in the trunk. According to an Iso Grifo registry publication, this example was once owned by Mark Goyette and later Randy Simon, the latter of which sold the car to its current owner. Equipped with powerful Chevrolet Corvette engines capable of autostrada speeds upwards of 140 mph, the Iso Grifo at one time was one of the world's fastest production cars. The Grifo's American powertrain makes it relatively simple to work on, as parts are readily available, affordable to maintain, and easily modified. This unique blend of sleek Italian design and unrestrained American power make the Iso Grifo a highly sought-after and highly attractive collector car.
251 1962 Porsche 356B Super 90 Roadster 89665 $375,000 $475,000 N/R $467,000 €416,147 Mid Black over Red leather. The history of this well-documented example shows it later being acquired by another Californian, Gary Dixon, and it was under his ownership that it was repainted red and given a black interior. In March 1993, it was offered for sale by southern California enthusiast Sam Cabiglio, by which time it had accrued some 108,000 miles. Its engine had recently been partially overhauled for Alex Bivens of Huntington Beach. In 1994, the car was purchased by Mr. David Heller, and soon resold to Patrick Patterson, who commissioned a full restoration to its original color scheme by Bob Campbell. In 1996 and 1997, it claimed 1st-place awards at the Porsche 356 Club Concours at Monterey. The car was purchased by Michael Hackney in 2001. In 2007, it came into the collection of the current owner, Alex Dearborn, who had the engine rebuilt in 2010 by George Nelson at 115,480 miles. Displacement was increased to 1,776 cc and the engine bay was carefully detailed. The same year, Vic Skirmants overhauled the transaxle, installing a taller fourth gear for more relaxed highway use. A new windshield and top were installed in 2011, and in 2014, this Roadster captured a Best of Show at the 356 Registry meet in Florida, besting a 904, multiple Speedsters, and about 40 other cars. The following year, it was runner-up at the Boca Raton Concours; the only car in its class not trailered there. More recently, its owner has driven this Super 90 in the Mountain Mille through the Smoky Mountains and in 2017 it was treated to a complete brake overhaul and major service. The owner has added some subtle comfort and safety amenities, including more sound insulation, a hidden third brake lamp, LED rear lamp bulbs, halogen headlights, and newer 5.5 × 15-in. chromed steel wheels. At the time of cataloguing, this well-known D'Ieteren Roadster had been driven some 130,863 reliable miles from new. It is supplied with a painted spare wheel, correct jack, tool roll, owner's manual, and a variety of old registrations, concours score sheets, and restoration and maintenance invoices. Perfect for fast touring or show, this rare and beautiful Porsche is sure to delight its next owner.
252 1926 Hispano-Suiza H6B Chapron Cabriolet Le Dandy 11528 $1,300,000 $1,600,000 $1,352,500 €1,205,222 Mid Black over Tan leather. RHD. Bey of Tunisia (1), unknown, returned to Hispano and upgraded, Chapron Le Dandy coachwork fitted, unknown, Alec Ulmann, USA '50s, Joe Weider, LI '50s, vendor '80s, restored by Steve Babinsky, Pebble Beach '04, class winner. During this time, the car has been consistently maintained in the exquisite, show-worthy condition it retains today. The so-called "Postman's Hispano" is well known by historians and collectors alike and is among the most beautiful, famous, and superbly restored examples of its kind. The elegant sweep and curvature of the full fenders meld seamlessly with the long hood and svelte body to form an ensemble of great beauty. The classic squared trunk fitted with continental spares lends a handsome formal flair. Chrome is used judiciously on the pencil-thin beltline and as accents on the front and rear fenders. The interior is appointed with extravagant and luxurious woodwork and supple tan leather that complement the clean lines and gleaming black paint and cloth top of the exterior. In this way, the exterior and interior of this sophisticated automobile strike a perfect balance between opulence and refinement, between grace and grandeur. The result is simply a show stopper.
253 1931 Packard Deluxe Eight Derham Cabriolet 188777 $650,000 $750,000 $687,000 €612,191 Mid Black and Red over Blanchard and Lane Devon leather. via Packard Washington to unknown, unknown, Anthony Fiocco, OH '54, Julian Eccles, OR '60s, restored '80s, James Weston, CA '87, vendor, restored by Stone Barn. Inspection of the car revealed that it retains its original firewall data tag, as well as the original Derham body tag, under the passenger seat, and the original chassis, engine, and front axle, amazingly numbered a digit apart, confirming their originality to the car. The result has been exhibited only once since completion of the restoration, again at the 2018 Pebble Beach Concours d'Elegance, where it was aptly awarded Best in Class in an always-competitive Packard Class for its fantastic, correct, and authentic presentation and well-documented history. It is offered here with a wealth of new opportunities available for a new owner who wishes to exhibit the car and add to its roster of trophies at any number of concours events.
254 1933 Bugatti Type 51 51-153 $1,250,000 $1,600,000 $758,500 €675,905 -39% Automobiles Ettore Bugatti of Molsheim, used by the works team, believed to be René Dreyfus' works entry, Belgian GP '33 Dreyfus 3rd, Dieppe GP '33 Dreyfus 2ndm Nice GP '33 Dreyfus, Coppa Acerbo '33 Dreyfus, Czech GP '33 Dreyfus 4th, mechanically overhauled by the factory, Monaco Grand Prix '34?, renewed, Giovanni Alloatti, Italy (1), Targa Florio '34 Alloatti DNF, repaired at Mosheim, fitted with a Type 35 frame, #256, possibly at this point, Jack Lemon Burton, UK '36 (2?), Allan Arnold '42 (3?), lightly modified, raced in the UK, J. Wilkins '50 (4?), J.M. Pratt (5?), Jim Barry (6?), unknown, bobtail racing body ex #51-152 fitted, Vintage Car Store, Lynn Mayfield, CA, Ray Jones, MI '63, Ernest "Jack" Nuttle '67, restored by Nuttle using others parts incl. engine and chassis frame, of unknown provenance, original chassis and engine fitted to Lord Raglan, Nuttle car to Bob Shaw, IL '80s, Bill Jacobs '86, Peter Giddings, Joe Masin, Peter Mullin '94, restored by Jim Stranberg. Acquired by the consignor in 2011, this Type 51 possesses the most legitimate claim as the authentic 51153, despite that the "Raglan" Type 51 bears many of this car's original components and has often been identified with this chassis number. According to Sandy Leith, the registrar of the American Bugatti Club, "The Nuttle T51 [this car] contains the single most important element of chassis 51153; that of continuous history. Whatever parts came and went over the course of its lifetime prior to the ownership of Raymond Jones and after the restoration by Jack Nuttle, the car was and is chassis 51153." Claiming use by the legendary Works team of Varzi, Dreyfus, and Williams during the 1933 grand prix season, this beautifully prepared Type 51 offers affordable entry to the ranks of Bugatti ownership. The recipient of a FIVA passport is correctly equipped with proper factory mechanical components and is eligible for the finest vintage racing events worldwide. This Type 51 invites marque enthusiasts to consider this piece of Bugatti history for immediate enjoyment and competitive use at historic racing events.
255 1968 Mercedes-Benz 280SL Pagoda 113.044.12.002740 $90,000 $110,000 N/R $168,000 €149,706 53% Light Beige over Dark Brown leather. This distinctive example was delivered in a cappuccino combination of Light Beige over Dark Brown leather with matching carpets. It was purchased by William Stribling, a businessman in Atlanta, Georgia, for his daughter Marianne for her birthday while she was attending college. The car was eventually garaged and then in 1992 assigned to marque specialist Laurent DeGive of Buford, Georgia, for a complete restoration. All aspects of the Mercedes-Benz were addressed, including a full mechanical rebuild and cosmetic refurbishment, down to the last detail. Even the factory-applied 'torque stripes' on the bolts were replicated to ensure the car was as correct as possible. The Pagoda emerged seven years and $150,000 later in factory perfect condition. It was deemed too precious to reside on Marianne's horse farm and thus remained at the restorer's atelier until it was acquired by the current owner in August 2011. Since then this 280 SL has been stored in a climate-controlled facility, driven only 100 miles in dry weather and remains in exception condition throughout. Accompanied by service records, restoration receipts, and photographs, this 280 SL represents the ultimate driving classic. Not only is it a highly collectible investment, this example is without question the finest Mercedes-Benz Pagoda available.
256 1907 Stoddard-Dayton Model K Runabout 1004-K $150,000 $180,000 $190,400 €169,667 6% Black over Black. RHD. 1 of 3 survivors. Prior to its meticulous restoration, this Model K was discovered as a bare frame with multiple mechanical components purchased from a South Dakota farm in 2001. It is the beneficiary of a multi-year, photo-documented restoration completed in the mid-2000s by noted expert Dave Noran, with additional input from Greg Cone. More recently, it benefits from a thorough mechanical sorting and engine rebuild by Brass Era specialist Mike Grunewald, who addressed the ignition system, rear axle, brakes, transmission, and wiring. The Model K runs beautifully and is exceptionally tight and virtually free of leaks and drips common to cars of the era. According to the consignor, the black paintwork remains in excellent condition and is highlighted by subtle dark green coach stripes on the body, fenders, and wooden wheels. Lustrous brass adorns the radiator shell, wheel caps, Solar Parabolens headlights, dual cowl lights, steering column, and Solar acetylene tank. The leather seats have been painstakingly crafted and show little signs of use since restoration. The wood scuttle is highly polished and embellished with brass for the cockpit surround and operating controls. The Stoddard-Dayton lapped the Indianapolis Motor Speedway in 2016 and received its AACA First Junior at Auburn the following year. Imposing, impressive, and beautifully presented, this is a stunning example of a rare and highly desirable performance sports car of the Brass Era.
257 1911 Napier 15HP Victoria 18281 $40,000 $60,000 N/R $156,800 €139,726 161% Brown wicker over Blue. This 15-hp Napier has been rebodied as a "garden car," with an exotic wicker victoria body, well suited for social events and pleasure use. The wicker was re-done in the 1960s by the Royal Institute for the Blind in Nottingham, England; the teak-veneer fenders are original. The car crossed Australia from Perth to Sydney in a 1970 international rally and also completed a VMCCA Trans-International Reliability Tour from Montréal to Tijuana in 1972. Today, this delightful Napier Victoria it is being offered from the Richard L. Burdick collection and would be an ideal candidate for vintage touring as well as relaxing Sunday picnics.
259 1939 Chrysler C-24 Custom Imperial Parade Phaeton C241178 $200,000 $250,000 N/R $162,400 €144,716 -19% Metallic Blue over Brown leather. This unique Parade Phaeton was first displayed at the Chrysler Pavilion at the Fair. It was then put to a royal task in June when King George VI and Queen Elizabeth of England came through New York as part of a North American tour. Built on one of 1939's 310 Custom Imperial 144-in. wheelbase chassis, seven of which were supplied in chassis-cowl form, the car sports dual side-mounts and elongated wind-wings on the front doors. Trippe Safety Lights are mounted to the front bumper. Especially fitted with high glass windows and rear-facing jump seats for the purpose, it served the royal entourage before they departed for Canada, where another Chrysler phaeton, this time a Royal series six-cylinder model, had been built for them. After the Fair, this car went to a Chrysler executive garage in Detroit, where it was used for official functions. In 1942, it was used by President Franklin D. Roosevelt and his wife Eleanor, Michigan Governor Murray Van Wagoner, Chrysler president K.T. Keller and War Production Board chairman Donald Nelson to tour Chrysler's defense plants. When no longer needed for formal functions, it was donated to the Roose-Vanker Post, American Legion, of which Keller was Post Commander. It remained with the Roose-Vanker Post until Bruce Thomas, a former Chrysler engineer and historian with the Chrysler Historical Collection, purchased it in the early 1980s, after a 40-year quest to own the famous car! Freshened up and displayed at the Meadow Brook Concours d'Elegance, it was honored as the Most Significant Chrysler. Carefully conserved ever since, it shows barely 22,000 miles on the odometer. Its provenance as a parade car for VIPs is evidenced by the brown leather in the rear seat, which shows more wear than the driver's compartment. via Gooding Scottsdale '10, $192k
260 1924 Bentley 3 Litre Chalmer & Hoyer Tourer 392 $200,000 $300,000 N/R $434,000 €386,740 45% Red over Tan. RHD. Once owned by F.L. Regnery, this 3-Litre 'Red Label' boattail two-seater was acquired by Arthur Lieberman of Skokie, Illinois, in the 1970s. It came to the Burdick Collection in 1984. From then until 1992, it was a regular competitor in the Great American Race. The Great Race, as it is commonly known, is a long-distance time-distance rally for vintage cars. First run from Buena Park, California, to Indianapolis in 1983, it became an annual event, and continues to this day. In its first race, 1985, the Bentley managed a 7th-place finish. The following year it managed to place 2nd, just two seconds behind the 1st-place scorers. Over the next six contests it managed one 3rd-place finish, two managed Best Overall Cumulative Scores, and three Grand Championship 1st-place wins. Dick Burdick driving and Wayne Bell navigating are the only three-time winners in the history of the Great Race. Burdick, Bell, and the Bentley retired from competition after 1992. Well conserved and preserved since its competition retirement, this Red Label longs to race again. The 2019 Great Race takes place in June. There is still time to register.
261 1935 Auburn Eight Custom Speedster 1988 $500,000 $650,000 N/R $544,000 €484,762 Mid Cigarette Cream over Maroon leather. This iconic Cigarette Cream Speedster has the distinction of being the only known example built without a factory supercharger. Actually built in Auburn, rather than at the Cord production facility in Connersville as were most speedsters, it was reportedly sent out early for the Boston automobile show, before the superchargers were ready. The early engine number, 3777 (numbering began at 3735), supports this explanation, as does the original serial number, which lacks the "3" prefix of a supercharged example. Further, surviving Auburn corporate records do note the delivery of a single early example sans "blower." Prior owners included the late Houston collector John O'Quinn, and Mark Vantatenbow of Michigan; earlier, the car enjoyed a number of owners on the East Coast and was included in the roster of surviving authentic speedsters published in the Auburn Cord Duesenberg Club Newsletter in 1996. The car remains in excellent condition throughout, in its classic color scheme with brown leather seating, exhibiting only modest signs of use. Without the supercharged engine's side exhaust, the car's appearance is smooth and pure, with the only interruption of the clean lines being bumper-mounted fog lights. Iconic and unique, this truly "one-off" Auburn represents a singular opportunity.
262 1927 Bentley 6.5 Litre T.H. Gill All Weather Tourer PR2310 $650,000 $750,000 $714,500 €636,696 Mid Dark Blue and Black over Grey leather. 12ft 6in chassis, C Type gearbox #6144 and camshaft damper, via Gaffikin Wilkinson & Co., Weymann Saloon coachwork fitted, P. Worthington (1), engine MD2458 fitted '30 (restamped PR2308), Alfred Zeitlin (2), Capt. R. A. Abercromby '31 (3?), crashed and repaired, upgraded to Speed Six form at works, T.H. Gill Torpedo Transformal Phaeton coachwork to a design by Hibbard & Darrin fitted, Hugh Hunter '32 (4?), Lady H.G. Walston (5?), unknown, Major W. Enderby (6?), unknown, Daniel B Schwartzkopf, MA, USA, lost, rediscovered '80s, unknown, via Christies '80s to unnamed, UK, restored by Scott Moncrieff and Chris Shenton, unnamed '90s, unnamed US vendor '00s. via Bonhams Simeone '18, Not sold est. $800 – 900k.
263 1934 Cadillac V12 Fleetwood Convertible Sedan 4100303 $200,000 $250,000 Not sold Not sold N/A Black over Maroon leather. The data tag denotes that this vehicle was built by General Motors of Canada Limited at its Oshawa Walkerville Regina, Ontario, facility with Body Job No. 6185LX30. It is a former AACA First Junior winner in 1994, Senior Award winner in 1995, and it received its First Preservation Award in 1996. Though an older restoration, the Cadillac has been recently cosmetically restored to its former glory and has been driven less than 300 miles since. The car presents nicely in grey with black fenders and a red leather interior and has been fitted with a new black convertible top with matching boot. The car has been fully detailed, including the undercarriage, and is equipped with a roll-up rear division window; dual side-mounted spare tires with metal covers; whitewall tires; and a factory trunk rack with Cadillac metal accessory trunk. A Classic Car Club of America Full Classic, it is eligible for all club events and CARavans.
264 1966 Shelby Cobra 427 CSX3359 $1,750,000 $2,100,000 $1,792,500 €1,597,309 Mid Monza Red over Black leather. Sold RM Monterey '14 for $1.705 million. 2nd to last built. Pletcher Ford (1), Frank W. Hultslander (2), Hexagon Motors UK '71 (3), stored until '76, Richard Buxbaum, USA (4), only 512 miles from new, various owners including Jerome A. Shinkay, James S. Ward, Ferrari of Los Gatos, Timothy Lewy, John Mozart, Lawrence Bowman, restored by Mike McCluskey. 1,880 miles from new. Authentic and original. via RM Monterey '14 sold $1.705 mil & Bonhams Quail '17 Not sold $1.6 – 2 mil.
265 1956 AC Ace Bristol BEX223 $400,000 $450,000 $401,000 €357,334 Mid Aston Martin Almond Green over Dark Green. This beautiful 1956 example was purchased from a British sports car collector in Philadelphia, following a number of years in storage. The car has benefitted from a no-expense-spared, ground-up restoration. During the recently completed four-year restoration, great attention was paid to utilizing factory-correct parts and finishes. Today, the car is presented in the stunning shade of Aston Martin Almond Green. It rides on new, period-correct tires which are mounted on handsome 16-in. chrome Turrino wire wheels with AC knock-off caps. The car is powered by the desirable Bristol straight six-cylinder engine which is paired to a four-speed manual transmission. The interior has been freshly appointed in Andes Green leather, sourced from Spinneybeck. Period-correct Wilton wool was sourced for the carpet. Protection from the elements is provided by either an Everflex convertible top with side curtains or tonneau cover. The Ace-Bristol is accompanied by a tool roll, original jack with rods, as well as a full-size spare. One of only 686 Ace-Bristols produced between 1954 and 1963, this example stands out as one of the finer restored examples available. Fully sorted, having been driven 500 miles since the completion of its restoration, this AC is ready for the road ahead.
266 1978 Aston Martin V8 Vantage V8/11900/LCAV $300,000 $350,000 Not sold Not sold N/A Kentucky Blue over Cream leather. Presented in the original Kentucky Blue, chassis 11900 underwent a comprehensive restoration beginning in 2002. Totaling over $100,000, the work included a complete full specification engine rebuild during which the 540 engine was uprated to the European Vantage specification. A Steel Wings six-speed transmission was also fitted, alongside a significantly upgraded suspension – ensuring an incredible ride and handling. Fresh paint in the original color complemented the new front spoiler. After the restoration, the V8 Vantage was immediately in demand. Featured in The Discovery Channel's Ultimate Cars program and used in the Steve Coogan comedy Lies and Alibis, chassis 11900 was also present at Ford's 100th anniversary exposition. Documentation of these fantastic outings accompany images of the restoration in the extensive history file. Mechanically and cosmetically on the button, this is an extraordinary opportunity to acquire an outstanding example of one of Aston Martin's highly desirable V8s.
267 1952 Lancia Aurelia B52 Vignale Coupe B52 1026 $400,000 $500,000 Not sold Not sold N/A Blu and Nero over Tan leather. Built for Count Christian Orssich de Slavetich, a close friend of King Peter II of Yugoslavia, chassis B52-1026 was sent to Carrozzeria Vignale. It is thought only five B52s were bodied by Vignale, and only one other in a similar specification – making this an incredibly rare beauty. As the Count spent much of his time in Switzerland, he registered the vehicle in Zurich on 17 August 1954 – as noted by documentation in the history file. Previous sale records note that he then sold the vehicle in 1960, although the successive ownership is unclear until the 1990s. At that time, the B52 underwent a complete restoration at KCA in Milan before being sent to the U.S. Beautifully restored at the time, the Lancia Aurelia was a consistent show-winner through the 1990s – including a class win at the 1995 Pebble Beach Concours d'Elegance. Chassis 1026 then became a part of the well-known Blackhawk Collection, a testament to its rarity and award-winning presentation. In 2014, the Lancia Aurelia was sold and returned to its homeland of Switzerland. Invoices on file show that the current owner has maintained the B52 throughout the years, with work done to replace spark plugs, clean fuel lines, and maintain the brakes, as needed. Not shown at a major concours for over a decade, this Lancia Aurelia B52 Vignale coupe would certainly impress any jury lucky enough to inspect it.
268 1955 Porsche 356 1500 Speedster 80669 $300,000 $350,000 $255,000 €227,232 -15% Signal Red over Black. The 1955 356 Speedster offered here is presented in factory-correct Signal Red over black. The present owner acquired the car from Ray Lintott, owner of the Porsche Sydney South dealership in Australia. Prior to his acquisition in 2002, the car was restored by marque specialists at Tom Black's Garage in Portland, Oregon, in the late 1990s and early 2000s. In 2003, the Speedster was entered in the first Quail Rally Monterey and was stored in California until purchased by the present owner in 2006. The 356 Speedster has been driven sparingly since. Its red lacquer paint shows well. Period stone guards cover its headlights. Its black top features new side curtains, and a Haartz cloth half boot, as well as a full tonneau cover. Inside, the Speedster has new German weave carpeting and black bucket seats with shoulder belts. All of its admittedly limited details, such as its simple VDO gauges and ivory knobs, are correct for an early 356 Pre-A. It shows limited signs of having been enjoyed, making it an appealingly usable example in contrast to those 356s bound for concours life. Its current owner has driven it about 2,000 miles for 356 club events in the desert southwest. To make it more drivable on modern roads nearly 65 years after it was built, the 356's current owner replaced the original-specification carburetor and distributor with units better suited to high-altitude driving, and the electrical system was converted to a 12-volt system. A correct Solex Type 32 PB carburetor is included. Additionally, the 356 is fitted with Michelin 165/15 tires and chrome wheels, though a set of five correct 3½-in. tires and original wheels are included with the car as well.
269 1937 Bugatti Type 57SC Corsica Tourer 57-512 $6,000,000 $7,500,000 Not sold Not sold N/A Black over Red leather. RHD. 1 of 40 Type 57S, 1 of 8 with Corsica coachwork, via Col. Sorel & Hubert Papworth, Cosica coachwork fitted, to Mr. Maurice Fox-Pitt Lubbock, UK (1), Leonard Potter (2), supercharger fitted in late '30s, via Speed Models & Mr. Thompson to Walter Stocklin, NY, USA '50 (3), Hillegas racing coachwork fitted, Judge John North, MD '60 (4), coachwork only to Allen Henderson '60s (N/A), Walter Weimer (N/A), Ray Jones (N/A), Lynn Steele (N/A), John North (N/A), built up with Corsica coachwork, modified chassis and engine #23S, Count Hubertus von Donhoff, Germany '86, John North, USA '98, #57-512 remained with John North, General Lyons '00s, Blackhawk Collection, restored. Chassis 57512, as it presents today, carries this restoration from its Pebble Beach debut. It most importantly features its original chassis, engine, gearbox, and coachwork, with the supercharger believed to be the same one that was installed within the first few years of its life. The restoration was carried out in a manner that preserved elements from both its original configuration and its later GP-style history, providing the new owner with the opportunity to enjoy it in its current state as an exceptional high-performance event car or further restore it to concours standards in its original elegant form as it left the Corsica Coachworks. Notably, the frontend design was modified by removing the inner fender structure that surrounded the signature V-shaped grille and concealed a portion of the front chassis. It appeared as such under Hillegas' ownership, which included the installation of the custom multi-louvered hood that it carries to this day. The original Corsica hood design featured an impressive single row of elongated louvers on the hood sides and a solid non-louvered hood top. The original firewall and inner front cowl section under the hood were both replaced, though the outer cowl that the windshield is mounted to and leads up to the edge of the hood is believed original. The oversized "Stephen Grebel" headlamps and single spotlight that the car featured during Mr. Lubbock's ownership were substituted with more modern and efficient exterior lights by around the time it was shown at Continental Cars in the late '40s. The original set of wheel discs were eliminated in favor of exposed wire wheels that were chromed during restoration, and the convertible top was removed at some point.
270 1963 Lancia Flaminia 3C Cabriolet 824.14 2244 $200,000 $250,000 N/R $134,400 €119,765 -33% Grigio Argento over Rosso leather. This rare Lancia Flaminia boasts the desirable three dual-throat Weber carburation that feeds its lively 2.5-liter, 140-bhp V-6 engine. The car was also fitted with four-wheel disc brakes from the factory. Although this 3C cabriolet's early history is unknown, the car is believed to have been delivered new to Germany as it is ¬fitted with an additional German identification plate as well as a kph speedometer. The Touring-designed and built cabriolet has received comprehensive restoration work over the years and was most recently treated with an engine rebuild by Nelson Engines of Cumming, Georgia. The car's sumptuous red leather interior appears to have been carefully reupholstered and presents very well. The stylish silver-painted dashboard is accented with handsome Jaeger instruments and a sporty wood-rimmed steering wheel. With tastefully refined styling by Carrozzeria Touring and Lancia's sophisticated mechanical engineering, this classic cabriolet is a stellar example of mid-century Italian design and elegance.
271 1972 Lamborghini Jarama 400GT 10228 $130,000 $160,000 N/R $100,800 €89,824 -22% Nero over Tan leather. This Jarama is the 115th produced and it was delivered new to Modena Sports Cars of New York on 23 March 1972. It has traveled just 45,000 miles since then. According to the consignor, the car presents in wonderful condition, appearing largely unrestored save for a high-quality repaint in a handsome shade of metallic green by Grand Prix Motors of Campbell, California. Body panels are straight with consistent gaps and good fit. The interior, too, presents nicely, with excellent square-weave carpeting lining the floors. All switchgear is in working order and the original leather upholstery, door panels, and center console are in very good condition. As one of the rarer Lamborghini models, that Jarama has until recently been overlooked by collectors. This is the perfect opportunity to experience V-12 Lamborghini performance at a more affordable price-point than the 400 GT or Miura.
272 1936 Horch 853 Special Roadster Rep. 853268 $550,000 $750,000 $775,000 €690,608 3% Dark Blue and Silver over Red leather. Chassis no. 853268 was purchased in Hungary in 2011 by Appel Klassiker (formerly Horch Classic). Unfortunately, the original body was lost to time, and there was no way of telling what type of coachwork had originally been fitted. Appel Klassiker started a comprehensive restoration in 2011 – taking thousands of working hours, it was not until 2017 when the Horch was deemed perfect. The Horch chassis was cleaned, measured, and the metal checked for thickness and corrosion. Parts of the frame that showed either too much corrosion or were deemed too thin were replaced before being primed and painted. The wooden body frame was then constructed, with lots of trial fittings until the right shape and form had been achieved. Then the individual components of the metal body were fabricated and welded together. From the start, careful consideration was given to not only achieve perfect harmony between the body color and interior, but also to arrive at a period-correct look for the car. Accordingly, a base color of silver metallic was chosen, which changes under different lighting conditions from pure silver to silver with a slight blue tinge. To emphasize the car's flowing lines, a coach line was applied flowing through the mudguards, bonnet, doors, and the rear of the body. The car's interior was clad in high-quality black velour carpet, which was piped in the same red leather as was used for the seats. Contrasting edges used at the seats as well as for the cladding emphasize the very sporty look of the car. The dashboard has been covered with fine burl wood veneer that has been lacquered and polished to provide a mirror-like finish and harmonizes beautifully with the interior and exterior colors. All chromed parts were both prepared and re-chromed, or where necessary, newly fabricated and plated. Crafted after extensive research in numerous archives and private sources, with a body constructed after careful examination of original factory photographs, this Horch Spezial Roadster Recreation is as close to original as one may ever get. Adored by the richest and most famous of the time, this would be the perfect automobile for anyone who appreciates the apex of '30s design and beauty.
273 1937 Cord 812 Supercharged Phaeton 812 32269 H $180,000 $250,000 $196,000 €174,657 Mid Geneva Blue over Red leather. 1 of 688 examples. Discovered by Gary Dubnoff '67, California. Restored. Matching numbers. via RM Monterey '13 $225,500, RM Scottsdale '16 $209k, via RM Hershey '17 $212k & via Worldwide Monterey '18 Not sold $220 – 260k
274 1930 Cadillac V16 Fleetwood Roadster Replica 701673 $325,000 $425,000 Not sold Not sold N/A Black and Red. Ordered on 14 May 1930 by Burke Cadillac Company of Indianapolis, engine no. 701673 was built as Style 4375S, a seven-passenger sedan. Though its early history is not known, as presented here, it bears an attractive roadster body constructed by Dave Long of Bozeman, Montana, for cinematographer-turned-classic-car-restorer Al Giddings. Completed in 2015, it promptly took an AACA National First, medallion W31260, and subsequently received Senior status. The stunning black-and-red paint was done by Nathan Fall of Bozeman, the black body moldings striped in red by Mike Tello of Butte, Montana. The black leather interior came from Oklahoma upholsterer Dan Kirkpatrick. The immense 148-in. wheelbase allows a very capacious rumble seat, complete with comfortable arm rests and ample foot room. There is a golf bag door on the right side for convenience in loading sporting goods or small packages, while larger luggage is accommodated in an attractive rack-mounted trunk at the rear. Authentic Cadillac spotlights are fitted to both sides of the windshield, and Pilot Ray driving lights illuminate roads whether straight or twisty. The dual side-mount spares are shod with steel covers, and the chrome wire wheels are mounted with Firestone Heavy Duty wide whitewalls. The V-16 is one of Cadillac's most coveted models, and this car is an excellent example of one of the most desirable body styles and presents a rare opportunity to acquire one.
275 1935 Auburn Eight Supercharged Phaeton 851 33161 H $150,000 $200,000 N/R $100,800 €89,824 Mid Cream and Red. The elegant phaeton offered here is a supercharged model with the two-speed dual-ratio rear axle, enabling excellent high-speed cruising. Formerly owned by well-known Auburn historian Michael Schinas and collector Michael Calore, its fine restoration was honored in both AACA and CCCA National competition, achieving, respectively, a First Prize and Senior First Prize (badge no. 1605). Notable features include an Auburn radio, glovebox-mounted clock, heater, and rear trunk. It is still a beautiful automobile, with the owner noting that it has been exceptionally well-maintained mechanically and is an excellent driving automobile, perfect for tours and CARavans. Few Full Classics are as enjoyable to drive and return as modern performance as a supercharged Auburn. This is a superb example.
276 1929 Cadillac V8 Fisher Sport Phaeton 328548 $140,000 $180,000 N/R $106,400 €94,814 -24% Maderia Maroon and Carolina Ivory over Maroon leather. The build sheet for this car identifies it as having been built with this sport phaeton coachwork, in the striking color scheme of Madeira Maroon and Carolina Ivory with dual side-mounted spares. It was originally shipped to Boston on 24 November 1928, and then delivered to Portland, Maine. Restorer John Greenleif noted that the car was formerly owned by a Rhode Island mortuary for flowers in processions! It was then acquired by Ruben "Robert" Marks who owned it for several years, then acquired by the current owner. Fully restored by Mr. Greenleif to that same specification of its build sheet, it achieved a First Prize in AACA National competition, and has been extremely well maintained by its owner. Desirable features include the original Cadillac running boards with a very rare side-mounted spotlight, as well as front and rear fold-down windshields with front wind-wings. The attractive rear trunk includes the matching tan top cover and removeable side windows. This is one of the finest surviving examples of this rare and desirable model.
277 1932 Stutz DV-32 Rollston Convertible Victoria DV-PC-1452 $750,000 $1,000,000 $863,000 €769,025 Mid Beige over Cream leather. Long known to Stutz enthusiasts as a genuine DV-32 example, this car was reportedly originally shipped to New York. In the early 1950s it was found in a parking garage in the Bronx, thought to have been left behind after its owner was killed in action during World War II. Acquired by Dr. Art Burrichter, it was eventually acquired by the famous Imperial Palace Auto Collections of Las Vegas and was exhibited in their museum, as well as featured as one of their finest cars in the book, A Century of Automotive Style by Henry Rasmussen. Eventually the car was sold from the Imperial Palace to Michael Calore of Rhode Island, who began its restoration. Shortly thereafter it was acquired by the current owner, who continued the work at the hands of respected restorer, John Greenleif of Oxford, Maine. Mr. Greenleif researched the car's history and painstakingly restored it to correct and original condition, in this striking color scheme of ivory with a bronze chassis and wheels, tan leather upholstery, and khaki soft top. Following completion of the restoration in 2001, the car was exhibited in AACA National competition, securing a Senior First Prize in its division. It was also judged at a perfect 100 points in Classic Car Club of America judging at the 2008 New Hampshire Grand Classic, receiving its Senior badge no. 2636. The restoration is beautifully preserved and is ready for continued concours competition with a new owner.~
278 1937 Packard 120 Rollston Allweather Cabriolet 120C-1042 $80,000 $120,000 N/R $70,000 €62,377 -12% Black over Black leather. Extensively restored for the present owner by John Greenleif after being found in upstate New York, with a Mrs. Bailinsky, the granddaughter of the original owner, the car was submitted to the Classic Car Club of America, which recognized and accepted it as a Full Classic. Accordingly, it was shown in CCCA National competition and eventually received Senior honors (badge no. 3067) with a perfect 100-point score at the 2012 New England Grand Classic, as well as Best in Show and the Mayor's Award at a meet at the National Packard Museum in Warren, Ohio. Desirable accessories for one's driver include a large dash-mounted clock, heater, and intercom, while the exterior sports a very elegant leather-padded roof along with a rear-mounted spare. The restoration is still fresh in most every regard and is ready for continued showing with a new owner, who will enjoy owning a truly special and unique "junior Packard" and Full Classic.
279 1962 Jaguar E-Type Series I 3.8 Coupe 886871 $175,000 $210,000 N/R $179,200 €159,686 Mid Opalescent Silver Blue over Dark Blue leather. This Jaguar is the crème de la crème of the E-Type – an all-matching-numbers example with an extraordinary history, superb restoration, and presenting in exquisite Opalescent Silver Blue. Ordered by Jaguar Cars of New York, this first-series fixed head coupe was received directly from the UK factory by its first owner, Stanley Coolidge of North Hollywood, California, on 28 September 1962. Embarking upon a European odyssey, Mr. Coolidge toured the continent, clocking some 16,000 miles. Ultimately, the E-Type was shipped to California, where it remained in storage for over 40 years. Finally discovered in California's San Joaquin Valley, the car was purchased in 2005 by Jaguar enthusiast Dick McClure, who then passed it to his Mille Miglia partner Charles Cross. Mr. Cross assigned the car to marque specialists for an exhaustive restoration, overseen by Richard Mason, retired Jaguar Heritage engineer. The car emerged in 2007 and was shown at The Quail, A Motorsports Gathering, followed by the Los Angeles Auto Show and featured extensively in Jaguar World magazine. Following a full service at the Jaguar factory in Browns Lane, England, chassis 886871 participated in the 50th Anniversary run from Coventry to Geneva in 2011. Four years later the car was acquired by its current owner and in 2018 was invited to represent Jaguar at the grand opening of Jaguar Land Rover's new U.S. headquarters at Mahwah, New Jersey. Other than the upgraded exhaust manifold and an aluminum radiator, this E-Type is factory correct and currently in excellent condition with 24,000 miles (believed original), a documented history, restoration records, touring scrapbooks, and Jaguar Heritage Certificate. There can be no greater standard-bearer for the iconic Jaguar E-Type than this exceptional example for its extraordinary history, prestigious celebrity, and stunning beauty.
280 1957 Abarth-Fiat 750 Record Monza 100 441205 $100,000 $140,000 N/R $98,000 €87,328 -2% Rosso over Crema and Rosso. This Record Monza, chassis no. 441205, is believed to be an early example due to its 5¼-in. headlights, early red and amber tail lights, and the simple "Z" emblems displayed forward of the doors. The Abarth and Record Monza badges usually placed on the pillar behind the doors were not found on this car, nor is there evidence of them having been previously mounted to the body. Early photos and details suggest that this car may have been a factory-built Abarth race car. As acquired in 1961, it featured twin, offset black racing stripes, racing roundels on the doors, no tail lights in the usual place on the fenders, Plexiglas rear quarter windows, and aluminum-framed Plexiglas door windows. Furthermore, the car was equipped with an 8,600-rpm tachometer with 6,600-rpm redline and a 180 km/h speedometer. The Abarth also showed the usual signs of racing "bruises" to its aluminum coachwork, while the rear body panel was held on by four bolts for ease of removal. Acquired by the Leonard family of Wakefield, Rhode Island, in 1961, Mr. Leonard's son, Peter, would drive the sprightly little car around the family's cranberry bog until he acquired his driver's license. He continued driving the Record Monza until he graduated college in 1969, at which time the car was placed into storage. Eventually, the Abarth was removed from storage and he set about properly restoring it. A correct Fiat 600 block was sourced from marque specialist Mahlon Craft in 1989 and which was rebuilt to factory 848-cc specification. This included boring the engine to 63 mm with a 68-mm stroke and fitting a high-lift Abarth billet camshaft, 9.5:1 compression Mondial pistons, and Fiat 850 Sport cylinder head with Beck Arnley/Eaton exhaust and intake valves, amongst others. The cosmetic restoration was initially entrusted to Creative Work Shop in August 1986. By June 1990, however, with mounting bills and little progress, Leonard halted the work for several years. In November 1992, the car was sent to Euro Coach Work to complete the comprehensive restoration. Just over a decade later, and over $100,000 spent in total, the prized Record Monza was finally ready to be enjoyed. Having been driven and enjoyed in the ensuing 11 years at numerous events throughout Florida, the Abarth was eventually invited to be shown in the Zagato class at the 2014 Amelia Island Concours d'Elegance. Sadly, several years thereafter, and some 4,900 miles since its restoration, Mr. Leonard passed away in 2017. Having spent nearly six decades in single-family ownership, the Leonard family has decided to pass on their beloved "Clyde" to a new steward in the hopes that it will continue to be enjoyed as much as they did for a further 60 years.
281 1928 Stutz Model BB Philips 4 pass Speedster 88626 $125,000 $150,000 N/R $156,800 €139,726 5% Grey and Black. The Stutz was then sold to Heikki Vilamo of Finland in 1960 who entered it in vintage races across Finland, Sweden, and Germany from 1965–1967. Vilamo put the Stutz in storage in 1969 where it remained until it was purchased in 1994 by U.S. businessman Roy Malool from the family of Vilamo. Malool shipped it back to the U.S. and drove it once, placing the car in climate-controlled storage in New Hampshire, where it remained until acquired by the consignor in February 2016. A complete mechanical sorting was undertaken by Bob Waller at Classic Auto Services in New Hampshire, including engine and cooling systems flushing, removal and cleaning of the oil pan, and brake reconditioning, including rebuilding the original master cylinder and brake cylinders. Furthermore, the original water jackets were removed, the internal engine cavity thoroughly cleaned/flushed, and new stainless-steel water jackets were fabricated along with fitting correct new gaskets. The original muffler was replaced by an NOS muffler (in its original crate) that accompanied the car when shipped new to Finland! The vacuum fuel pump has been rebuilt and a reproduction aluminum Zenith carburetor based on the original was built by John Gruner. Reclaimed jets were fitted and tuned by George Holman at Holman Engineering, who also manufactured and installed a new water pump spindle. According to the consignor, it is thought that the car was repainted prior to Malool's ownership, but otherwise the body has never been off the frame. The convertible top was replaced in 1965 and was recently re-stretched. One of the wooden top bows was found to be cracked and both sides at the stress points have received Dutchman repairs. A current New Hampshire inspection sticker evidences the roadability of this unusual and unique Stutz.
282 1978 Porsche 911 Turbo 930 880 0443 $135,000 $155,000 N/R $123,200 €109,784 -9% Triple Black. This handsome "triple-black" 911 Turbo is quite unusual, as its first owner ordered it through a Boulder, Colorado, dealership without an electric sunroof. The car was factory-equipped with Sport Seats and Pirelli high-performance tires, and it was trimmed with "Turbo" decals on its quarter-panels. The consignor notes that the car has no known racing history, which is unusual for such 'slick top' examples. In 1997, the car was sold to William Ross, another Boulder enthusiast, who enjoyed it for three years before selling it to a Michael Franson in 2000. In 2010, this menacing-looking 911 Turbo was purchased by Tom Degorter and three years ago it was acquired by the consignor. Now displaying a mere 33,125 miles, which is believed to be original, the car shows no evidence of previous damage. The paint remains almost all original; only the rear bumper has been repainted. All the mechanical components are described as having been overhauled in 2011 while under Mr. Degorter's custody, and all systems are said to operate properly. The tires are dated 2013, and the car has been recently serviced. While "triple-black" Turbos are among the most sought-after of their kind, those without the optional sunroof are exceptionally rare, no matter the color. This handsome example is supplied with a Porsche Production Specifications certificate, correct spare wheel and compressor, jack, tools, owner's manual, and extensive documentation covering the last 20 years of its life.
283 1997 Porsche 911/993 Turbo S WP0AC2999VS375714 $340,000 $380,000 $346,000 €308,323 Mid Arctic Silver over Boxster Red leather. The low-mileage Arctic Silver over Boxster Red leather example offered here is undoubtedly one of the finest original Turbo S models currently available. Its striking paint and interior combination honors Porsche's then-new mid-engine Boxster roadster. The 911 Turbo S came well equipped with gathered leather upholstery for the front and rear seats and extensive leather-covered details such as the door panels, center console, seat belt housings, and even many of its control switches. It features its correct 911 Turbo S-specific details such as its wheel center caps, yellow brake calipers, and carbon fiber interior trim pieces. This example's only modifications from stock are a period aftermarket audio head unit and tasteful window tinting. Sold new in Miami, it later passed through owners in Connecticut and California. Faithfully preserved in private collections, the 911 Turbo S has added just 500 of its 13,500 miles in the last 12 years. A recent turbocharger rebuild and full engine service by a Porsche specialist was completed, ensuring the 911 Turbo S' drivability. The 911 Turbo S rides on correct, Porsche Classic-approved Bridgestone Potenza performance tires. A Porsche Production Specifications certificate confirms its original delivery specifications and will be included with this very attractive and highly desirable 911 Turbo S.
284 1939 Talbot-Lago T23 Major 4 Litre Cabriolet 93615 $325,000 $375,000 $318,500 €283,818 -2% Dark Blue over Tan leather. RHD. The example offered here, chassis no. 93615, is a desirable Major model that has the large four-liter motor and beautiful Talbot-built cabriolet coachwork and is equipped with the racing-style Wilson pre-selector gearbox. The Talbot was acquired by Fred Steiner of Switzerland from a W. Meier, an architect in Zurich. Mr. Steiner would enjoy this car for many years, and a photo on file taken in the 1980s shows its intact and largely original condition. The car would remain with Mr. Steiner for decades more, and in 2014 the Steiner family undertook a complete restoration, performed by Swiss experts Autosattlerei-Reusser. Amongst the work performed was a complete inspection of the wooden body framework, where new pieces were installed using proper kiln-dried ash wood; a rebuild of the transmission; and a new top, headliner, leather upholstery, and carpeting for both the interior and luggage compartment. Trim found throughout the car is beautiful chrome-plated brass. The restoration is well documented by a collection of accompanying receipts, photographs, and correspondence. Subsequently imported to the U.S., its current owner has undertaken additional work including an overhaul of the transmission and clutch, installation of a new interior and polished wheel discs, and overall detail work, including selective re-chroming. The resulting presentation is crisper than ever. Talbot-Lago ranks alongside Bugatti, Delage, and Delahaye in the pantheon of great French marques. Chassis no. 93615 represents a rare opportunity to acquire a fine example of one of the most prized collectible European classics.
285 1960 Austin-Healey 3000 Mark I BN7 HBN7-L/189 $60,000 $70,000 N/R $61,600 €54,892 Mid Black and Ivory over Black. The stunning example shown here has benefitted from an exhaustive, fully documented restoration by Tom Rocke, Healey Lane Restorations of Riverside, California. The exterior was painted with two-stage urethane paint of black over ivory before being polished to a high-gloss finish. Inside, the Amblia-covered seats echo the exterior in black with ivory trim. Black wool carpets and a leather-covered dash, complete with rebuilt original gauges and a new steering wheel ensure that both driver and passenger feel as comfortable as possible. Other upgrades include a new front windscreen, new side curtains, a black English canvas soft top, and black tonneau cover. And the mechanics were not ignored either – the transmission and engine were rebuilt using all-new components and finished with a stainless-steel exhaust system. Considered by many to be one of the handsomest Austin-Healeys ever built, and a pleasure to drive on the track or the open road, the 3000 Mk I BN7 has always been well regarded in enthusiast circles as an excellent motor car in every right.
286 1949 Chrysler Town & Country Convertible 7410951 $70,000 $90,000 N/R $114,800 €102,299 28% Indian Maroon and wood over Maroon. This 1949 Chrysler Town and Country was one of the last 50 examples produced. It is finished in its original color of Indian Maroon, with a maroon convertible top and chrome wire wheels. The interior is completed in red leather and tartan fabric and features a clock and radio. Fully restored in 1991, it was later enjoyed for several years by the well-known enthusiast Bruce Earlin of Milford, Pennsylvania, under whose ownership it won a special award at the Amelia Island Concours d'Elegance in 2006. Fresh off the field, it was sold to Thomas F. Derro, where it was well preserved in his collection, with its paint, woodwork, and interior remaining in fine overall order and appearing nearly freshly done. The Chrysler was purchased in 2017 by the current owner, where it has remained as part of another well-regarded private collection. One of fewer than 1,000 built, this Town and Country convertible is a lovely example of one of the most evocative and elegant automobiles of its era. It remains a staple classic, one that each discerning collection should have.
287 1886 Benz Patent Motorwagen Replica 22 $40,000 $60,000 N/R $76,160 €67,867 27% Black and wood. This exacting replica is one of approximately 90 examples commissioned by Mercedes-Benz Classic in 2001 and 2002. The replicas, built by Englishman John Bentley, were to be used for educational and promotional purposes, as well as for museum and public exhibit. This example was built in 2002 and was purchased by the consignor during the time which he was an authorized Mercedes-Benz retailer. It has been in his possession since new and has never been operated, though it has been regularly oiled to keep the mechanical parts moving freely. One can only image what a stir this "contraption" must have caused in 1886. It will no doubt do the same today some 132 years later.
---
All information is copyright Auto Auctions Monthly except images which are copyright of Artcurial, Bonhams, Gooding & co., Mecum, RM/ Sothebys, Russo & Steele and Worldwide Auctioneers. All figures are US$ and gross unless specifically stated. All figures are accurate in the home currency for the sale, any figures in other currencies are calculated based on the exchange rate for the date of sale accessed from FxTop.com. Percentages as given are calculated as the % below low estimate or above estimate as noted. All information given for recreational use only and cannot be personally guaranteed for accuracy by the author.