5.30pm, January 17th & 18th, 2019
Arizona Biltmore Resort & Spa
2400 East Missouri Avenue
Phoenix, Arizona
United States 85016
RM, as they were known way back then, were the first to follow Barrett-Jacksons path and establish a Scottsdale sale and they were successful from the beginning with a mix of pre and post war domestic and exotic classics. Like the rest of the market the early 2010s were a time of exponential growth while the apogee was reached in 2015/6 with $60 million in sales despite sell through rates in the high 80% range. While Ferrari's and Mercedes have long been the marquee lots on offer, this years sale moves slightly sideways with pinnacle offerings of Alfa Romeo's and a Jaguar alongside multiple Ferrari's and the ubiquitous Porsches.
Key = Date – sold/ offered/ % – Gross total US$ – Top sale
19/01/2007 103/114 (90%) $30,147,150 $2,805,000 1937 Duesenberg Model SJ Cabriolet
18/01/2008 86/93 (92%) $26,637,400 $2,035,000 1934 Packard Twelve Custom Coupe
16/01/2009 101/123 (82%) $18,028,700 $918,500 1967 Ferrari 275GTB/4
21/01/2010 150/168 (89%) $19,664,100 $1,001,000 1963 Aston Martin DB4GT
20/01/2011 172/184 (93%) $30,815,475 $1,870,000 1949 Ferrari 166MM
19/01/2012 126/140 (90%) $25,660,400 $1,815,000 1957 Ferrari 410SA
18/01/2013 75/84 (89%) $36,415,800 $8,140,000 1960 Ferrari 250GT SWB
16/01/2014 108/126 (86%) $45,563,450 $8,800,000 1958 Ferrari 250GT California LWB
15/01/2015 111/125 (89%) $64,724,000 $9,625,000 1964 Ferrari 250LM
28/01/2016 128/149 (86%) $61,836,750 $9,900,000 1937 Mercedes-Benz 540K Spezial Roadster
19/01/2017 143/161 (89%) $53,746,900 $6,600,000 1939 Mercedes Benz 540K Special Roadster
18/1/2018 112/129 (91%) $36,128,580 $2,947,500 1966 Shelby Cobra 427S/C
18/1/19 133/158 (84%) $36,500,390 $3,360,000 1985 Ferrari 288GTO
RM have struggled with their Scottsdale sale and the 2019 no sale of the Jaguar D-Type meant the sale fell flat. 2019 sees them offer an extremely eclectic sale with something for everyone and a couple of marquee lots effectively the cherry on top. Leading the way is the unique 1957 Ferrari 250GT Pininfarina Coupe Special that is the most expensive car on offer anywhere in Scottsdale at $11 – 13 million. Delivered to Princess Lillian de Rethy with Pininfarina coachwork much like that seen on the contemporary 410SA this car had enough unique accouterments that it could literally be called unique and it was built on the Tipo 508C chassis, the same chassis that formed the basis of the California, Tour de France and Cabriolet Series I.
After some years with the princess, the car was given to a visiting US doctor before passing through various US collectors and finally a late 1970s restoration by John Hajduk. After another trip around various collections, this beautiful car was restored again by Bachelli & Villa of Bastiglia in the late 1990s and remains in superlative condition. While not perhaps as beautiful as some one offs and certainly not sexy per se, this car is elegance personified. Comparable one offs are a $15 – 25 million proposition so the estimate seems reasonable in comparison but it still strikes the author as a little expensive. It is likely that this car will either surprise and hit $15 million or more likely struggle and get $10 million. Still a very cool consignment and a worthy marquee lot.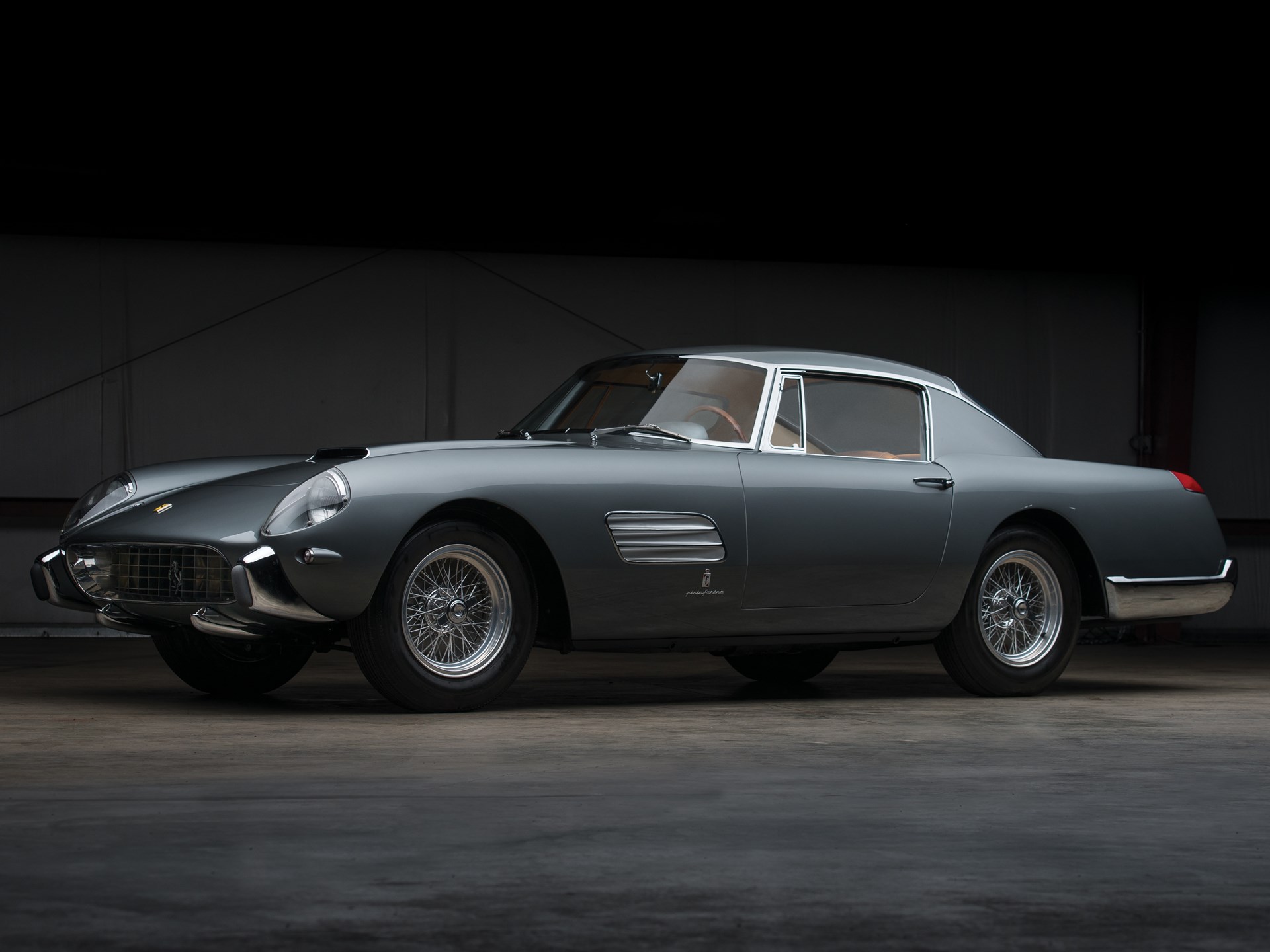 The other marquee lot is the third legit LaFerrari Aperta to be offered at auction, following the example that failed at Bonhams Goodwood in late 2018 and the example at Mecum Kissamee in mid 2019. Offered in Triple Black and like new, it is still difficult to understand exactly why these are $6.5 – 8.5 million and the only way to truly answer that question is to wait til one actually sells. Its hard to know what market is but $5 million seems like a likely amount.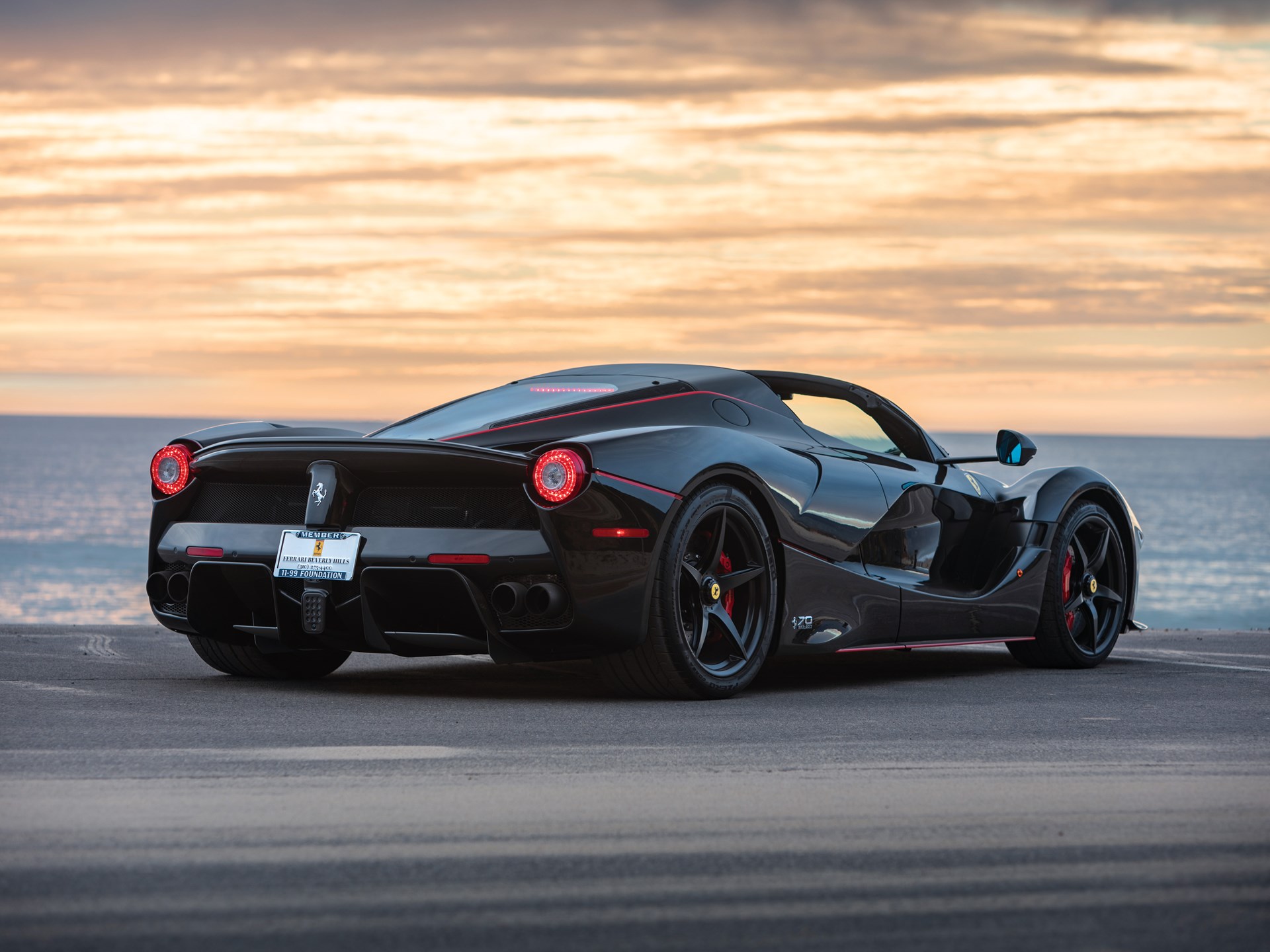 Pre war highlights are:
1916 Pierce-Arrow Model 38-C Touring – Est. $130 – 160k. A true classic, the Pierce-Arrow was a luxury car comparable with the best Europe were making. Complete with highly usable coachwork and in well preserved, mostly original condition. Market pricing.
1928 Hispano-Suiza H6C Hibbard & Darrin Transformable Torpedo – Est. $375 – 450k. A great Hispano let down by rather dull and outdated colours. Highly usable coachwork and eligible for everything. A bit of a frequent flier, this is priced right.
1930 Cadillac V16 Sport Phaeton – Est. $750 – 900k. A gorgeous car with a well maintained older relationship, 1 of just 18 survivors of the 85 originally built, market correct at the low estimate.
1932 Marmon Sixteen Le Baron Coupe – Est. $400 – 600k. A very rare custom Marmon with its mighty V16 engine and Le Baron coachwork. Beautiful car and suitable for every event imaginable. Market correct.
1934 Pierce-Arrow Eight Silver Arrow – Est. $225 – 275k. Not the 1933 Silver Arrow but a productionised version that lost much of the earlier cars wow factor but was production in small quantities. Still pretty cool and very rare. Market correct.
1936 Rolls-Royce Phantom III Inskip Limousine – Est. $175 – 225k. The first US bodied Phantom III, imported after Springfield production had ended. An interesting mix of the staid and the luxurious. Market priced at the low estimate.
1940 Ford Marmon-Herrington Station Wagon – Est. $250 – 300k. These four wheel drive were hand built in tiny quantities, perhaps fewer than 100 in total still survive. Not for everyone but highly usable and a former class winner at Pebble Beach after a restoration while in the Nick Alexander collection. Market correct price.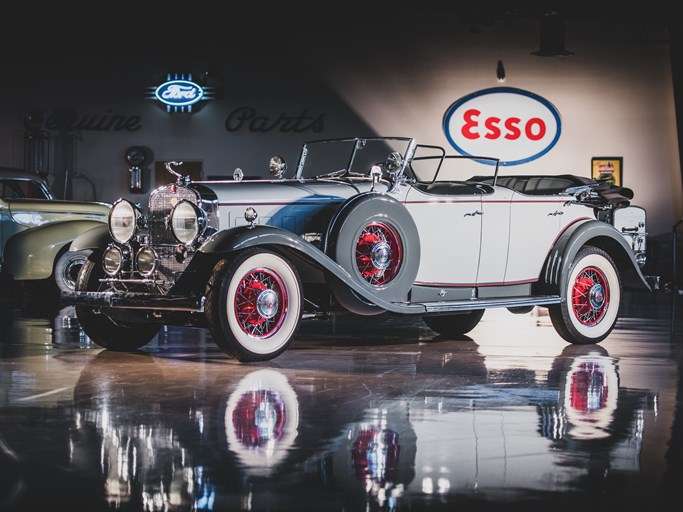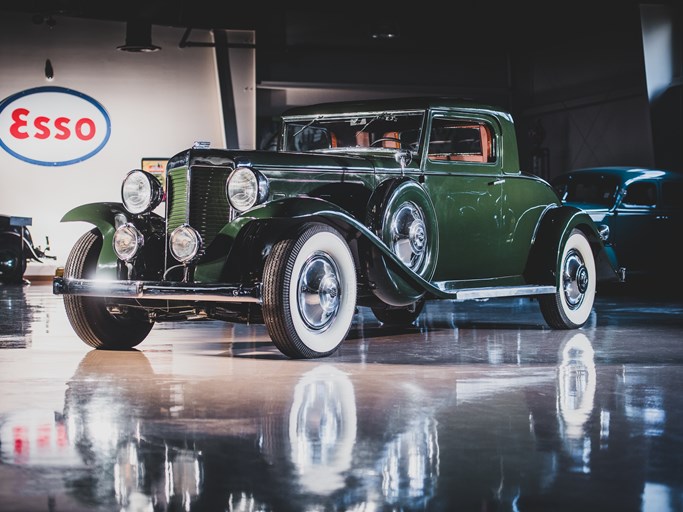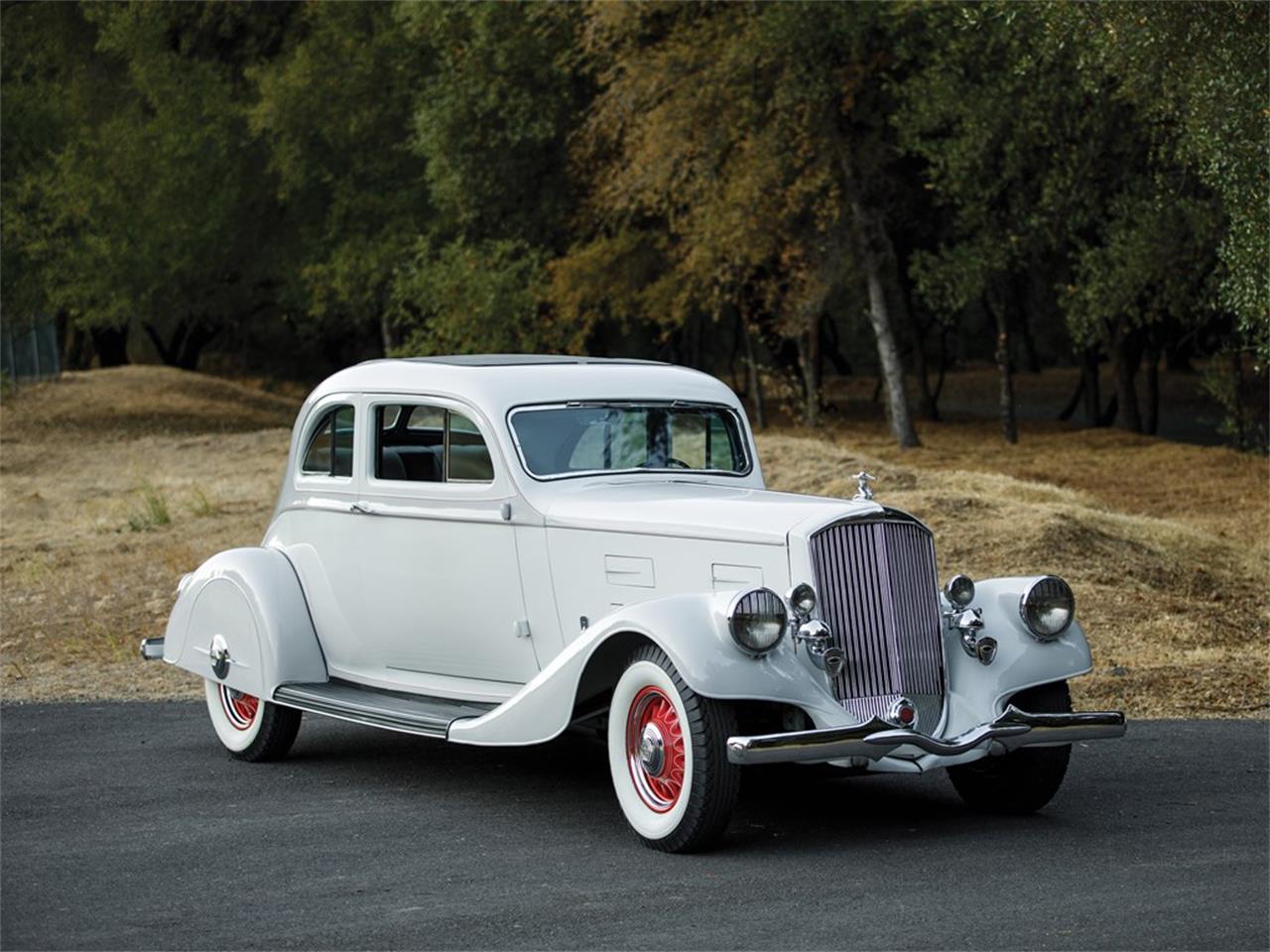 Mid century highlights are:
1947 Bentley Mark VI Franay Cabriolet – Est. $375 – 425k. 1 of 18 Mark VIs bodied by Franay, ex Orin Smith and restored to a very high standard. Estimate seems a touch high but still okay.
1948 Tucker 48 – Est. $1.5 – 1.7 mil. One of 25 sold at the receivership auction and just 8 sold that were completed. Restored in the 2000s with an OEM engine. Market pricing.
1949 Lesovsky Offy Indy 500 Roadster – Est. $250 – 350k. A cool early Lesovsky, this car raced at Indy in '49 and actually finished 3rd, it also finished 8th in '50 and 30th in '51. Well preserved over the years, this car was restored by Jim Mann and it has to be said this car is market priced.
1954 Kaiser-Darrin Roadster – Est. $140 – 180k. Kaiser-Darrins are pretty much unique and well worth a look for a rare 1950s sportscar. Restored in '99 – '01 and well maintained since. Market correct.
1956 Bentley S1 Continental Park Ward DHC – Est. $1.1 – 1.4 mil. A gorgeous car, 1 of just 31 built and still largely original, ready to go. Market correct pricing.
1957 Facel Vega FV2B – Est. $125 – 150k. 1 of 62 produced with the Hemi V8 and French styling. Cosmetically restored in the last few years and super elegant. Both market priced and cheap for what it is.
1958 BMW 507 Roadster Series II – Est. $2.5 – 3 mil. A very well maintained 507 that was restored to concours winning quality in the early 2000s, a wonderful example. Since Bonhams sold Surtees car for $5 mil. it seems the model is now red hot but for mere normal 507s this is market pricing.
1960 Mercedes-Benz 300SL Roadster – Est. $1.1 – 1.25 mil. A beautiful example that was restored a decade ago. Market pricing for the standard Roadster in condition 1 or 2.
1967 Rolls-Royce Phantom V State Laundalette – Est. $1 – 1.5 mil. 1 of 5 built for royalty, this one specifically for Nicolae Ceaușescu of Romania with a convertible top, very very highly specced and after some political machinations a forced sale saw it sold to Mr & Mrs. Heath in the USA. Remaining totally original and very well maintained. Phantom Vs and VIs are hard to value, some selling very well, others poorly, most recently Bonhams offered the R-R/Bentley works collection of Phantoms actually used by royalty, the British sort and they sold poorly. That said this is among the greatest of all post war Rollers so likely market correct.
1967 Shelby Cobra 427 – Est. $1.35 – 1.45 mil. Freshly restored to original spec and now concours standard but spec has changed many, many times over the years and originally delivered with the less loved 428 rather than the competition derived 427. Said to be a great car but the estimate is a little above market.
1967 Ferrari 330GTS – Est. $2.2 – 2.5 mil. A highly original, well looked after 330GTS that has had just three owners from new. Classic colours and quite cool. Market correct pricing.
1967 Ferrari 275GTB/4 – Est. $2.8 – 3.2 mil. A classic GTB/4 in very nice spec and gorgeous Blu Sera (Blue) Pelle Bleu interior. Concours winning condition and ready to go. Bang on market pricing but also a great test of the market.
1968 Ferrari 330GTC – Est. $600 – 800k. Noted to have been restored by Junior Conway, Tony Nanc and Norrbert Hofer to very high quality from a great car. finish texture, copper tubing, hoses, and clamps. It is tidy, correct overall in appearance, and shows little use. A concours star and said to be in condition 1 or 2 which it would need to since the estimate is only appropriate if it is that good.
1971 Ferrari 365GTS/4 Michelotti Spider – Est. $600 – 650k. A standard Daytona that was later returned to Chinetti who sent it to Michelotti where it became one of three fitted with unique coachwork. This specific example was given to Marion Chinetti who retained it until her death before it passed to Jon Shirley although it remained barely used. Complete with Classiche Attestation and a sure fire concours star, this car has done just 5,479 miles from new. Not nearly as pretty as the standard GTS/4, these are tricky to sell and this is very much market correct.
1973 Ferrari 365GTS/4 – Est. $2.2 – 2.6 mil. 1 of 121 GTS/4 and like most delivered to the USA. Restored roughl 20 years ago and classiche certified. Stunning in Yellow.  Market correct pricing.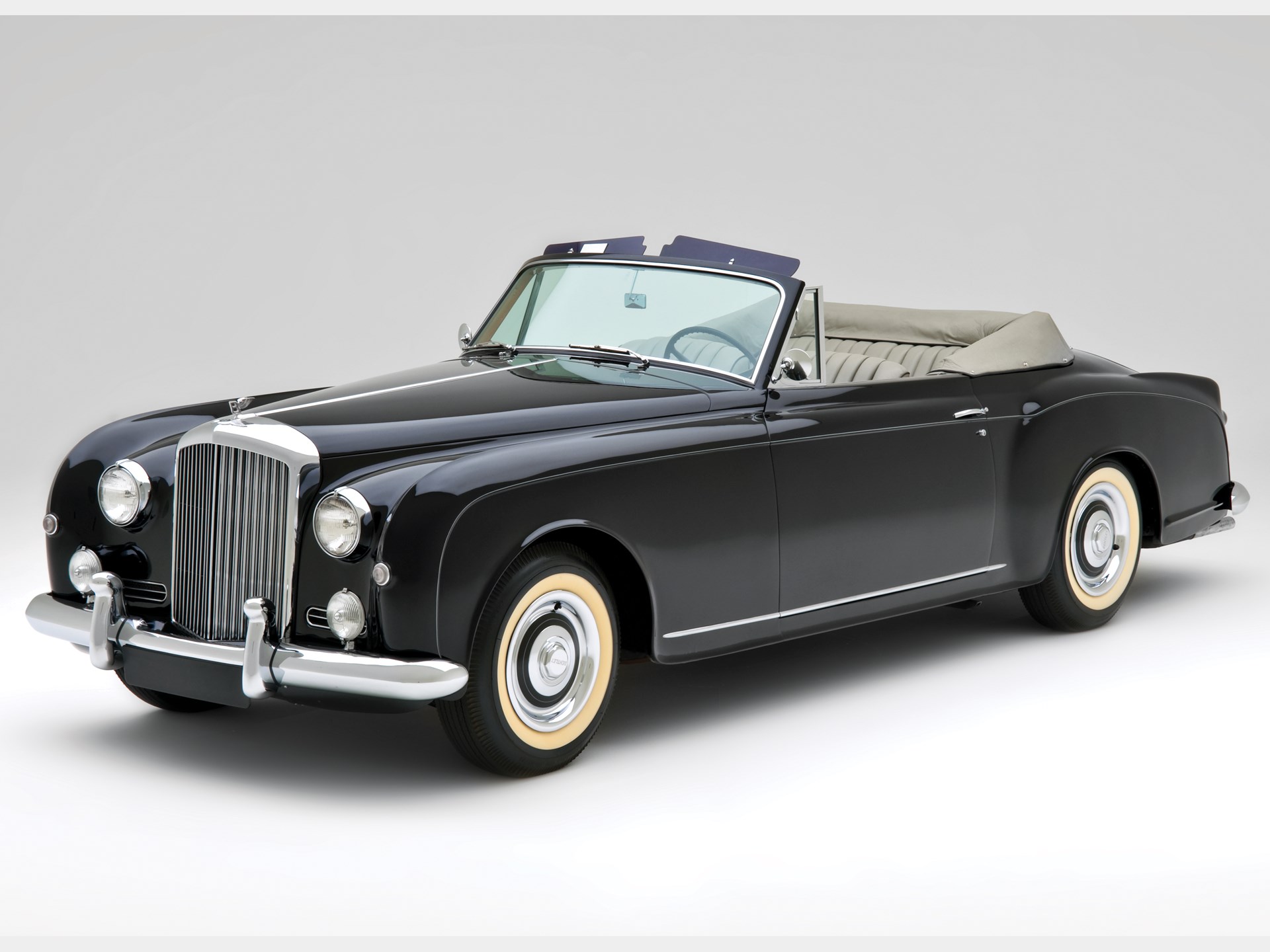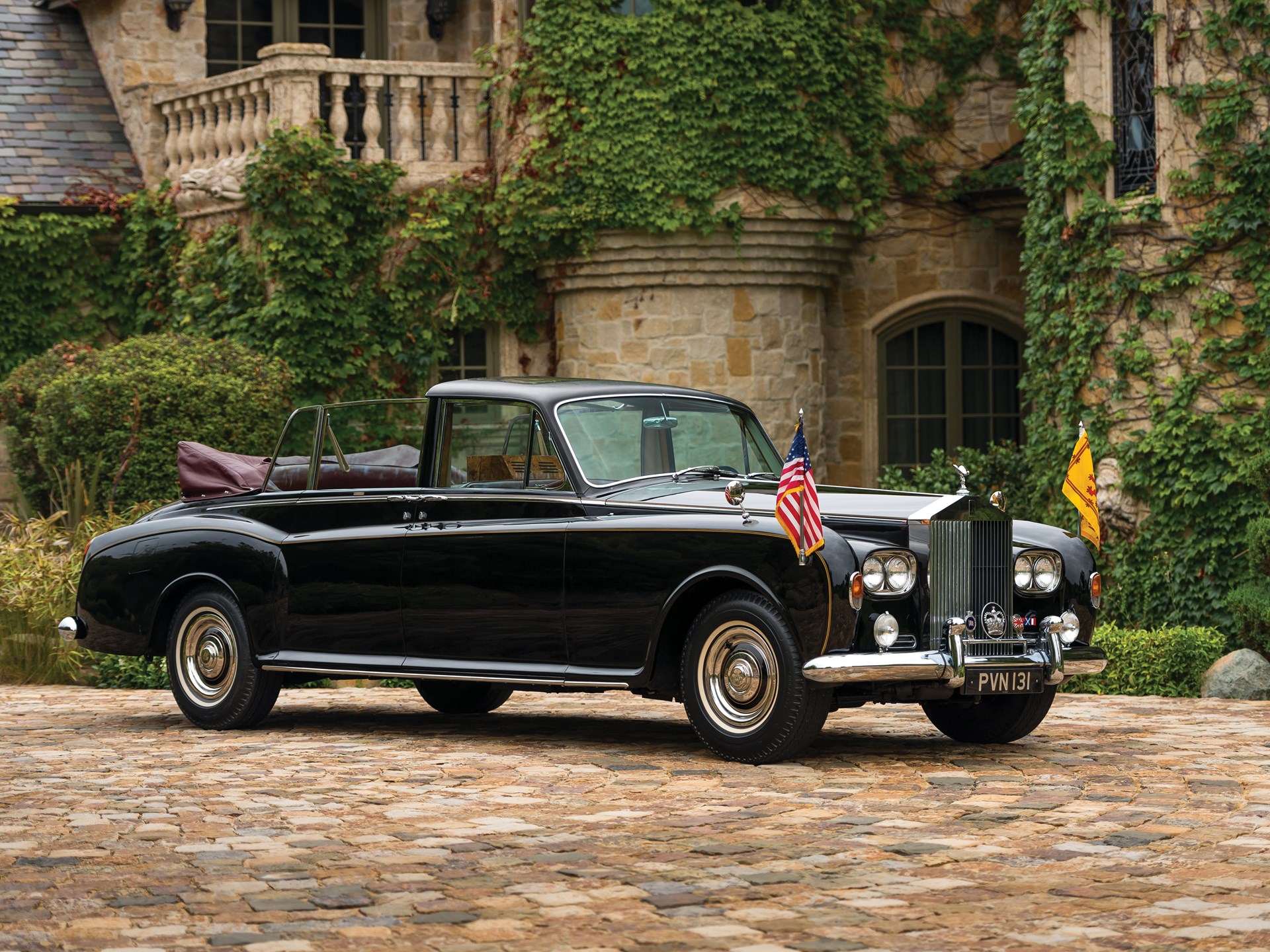 Modern collectible highlights are:
1985 Ferrari 288GTO 56761 – Est. $3.2 – 3.6 mil. Like new with just 2,900 miles on the clock and absolutely superb working order. Even with the ultra low mileage, seems at least $200 – 300k too expensive.
1986 Ford RS200 Evolution – Est. $500 – 700k. 1 of 24 examples. A great car even without any race or rally history, low mileage, unclear registration legality in the USA. Market correct.
1992 Spice SE92C Ferrari – Est. $250 – 300k. Spice was a great builder of C2 and IMSA racecars which were mainly Ford or Chevrolet V8 powered although this example had a Ferrari 355 based race engine. Raced rarely and believed to be crashed, this car has since been restored although it remains unraced since. Market correct for what it is and likely lots of fun.
1993 Jaguar XJ220 – Est. $400 – 500k. The XJ220 was to be the fastest car in the world, however briefly and yet the turbo Mondeo engine and rather compromised looks limited its appeal. This particular example took 5 years to sell and like all XJ220 was worth very little until very recently. Freshly serviced b Don Law and quite cool, these are now starting to see an upsurge in collectibility. Market correct.
1993 Vector Avtech WX-3R Roadster – Est. $450 – 550k. The Vector was a US attempt at a supercar and featured all US made components, among many difficulties was a financing agreement that saw the developer lost control of the firm and this car remained a unique one off. Still in like new condition and either amazing or terrible depending on perspective, this really is a case of beauty (and value) being in the eye of the beholder.
1993 Vector Avtech WX-3 1- Est. $450 – 500k. As with the above this was a short lived attempt to build a US supercar. The Coupe version has 1,000bhp and is likely lots of fun but there is nothing to compare it to and its almost impossible to value. If you love odd ball Americana, probably a fun collectible.
2008 Ferrari F430GTC – Est. $425 – 475k. 1 of a short run of GTC intended for WEC racing although this one has never been raced. A fun tracktoy but otherwise unusable. Market correct price.
2012 Rolls-Royce Phantom EWB Year of the Dragon – Est. $300 – 500k, A very rare and scarily expensive car built mainly for the Chinese market and believed to be the sole example delivered to the USA. Cost $1 million new and if this is your thing, good buying. Otherwise there are some relatively classy Rolls available for less.
2012 Lexus LFA Nurburgring – Est. $850k – 1.1 mil. 1 of 50 fitted with the Nürburgring Package. As new with just 54 miles from new. Market priced.
2017 Ferrari F12 TDf – Est. $950k – 1.1 mil. As new with just 280 miles from new. Lots of fun no doubt but not rare and I still don't get how a car of which 800 were built can be worth $1 million but its market priced.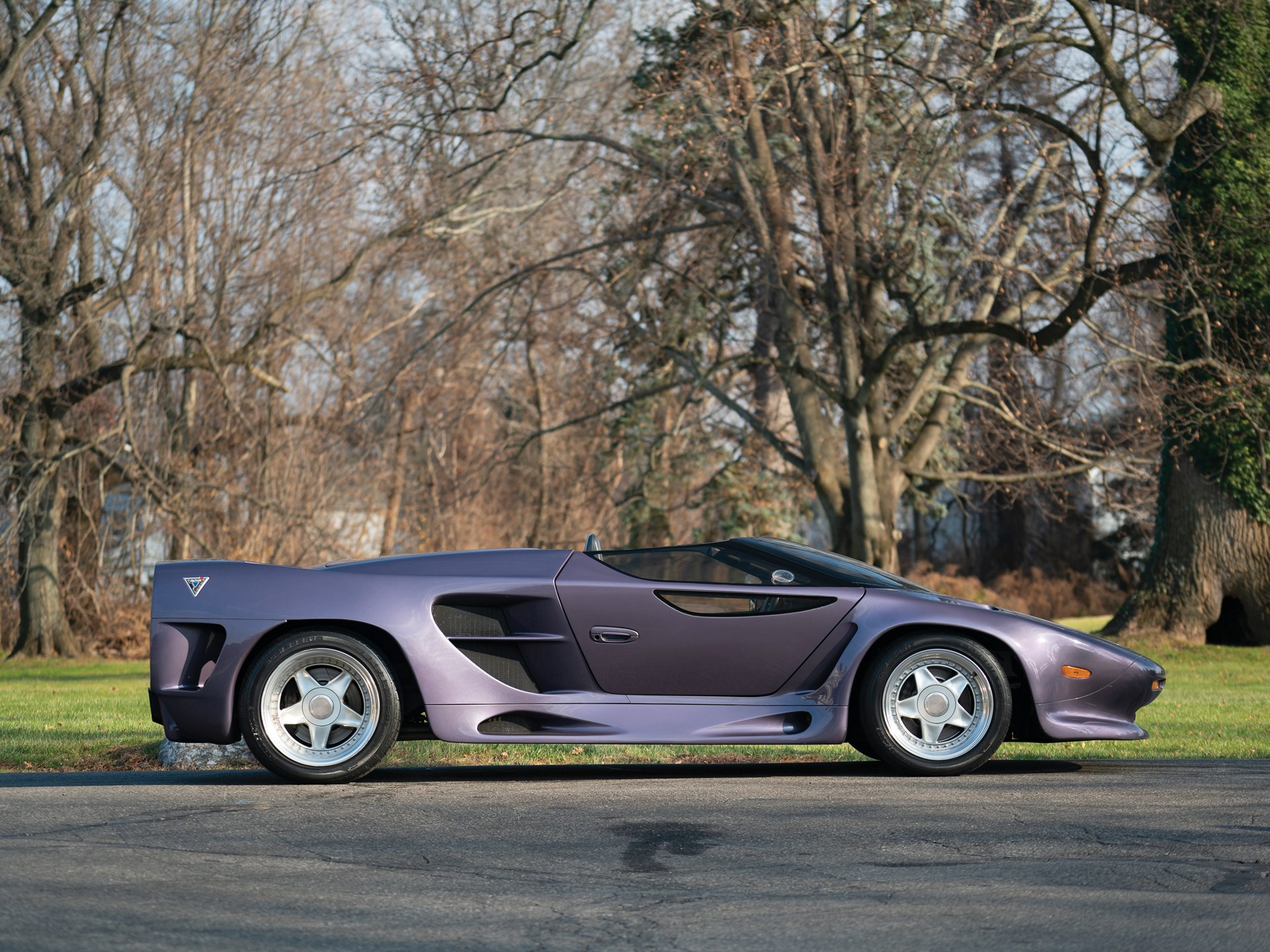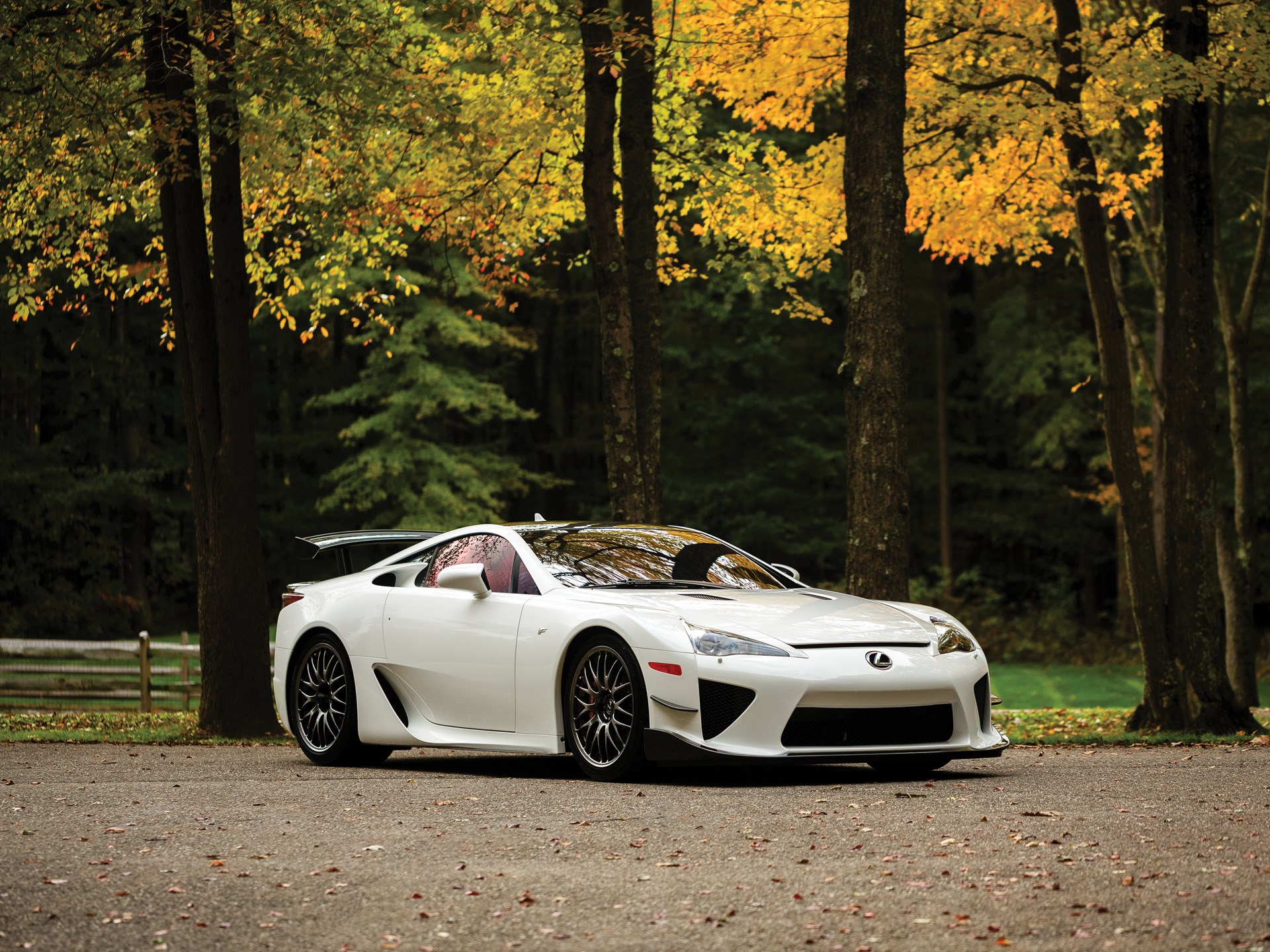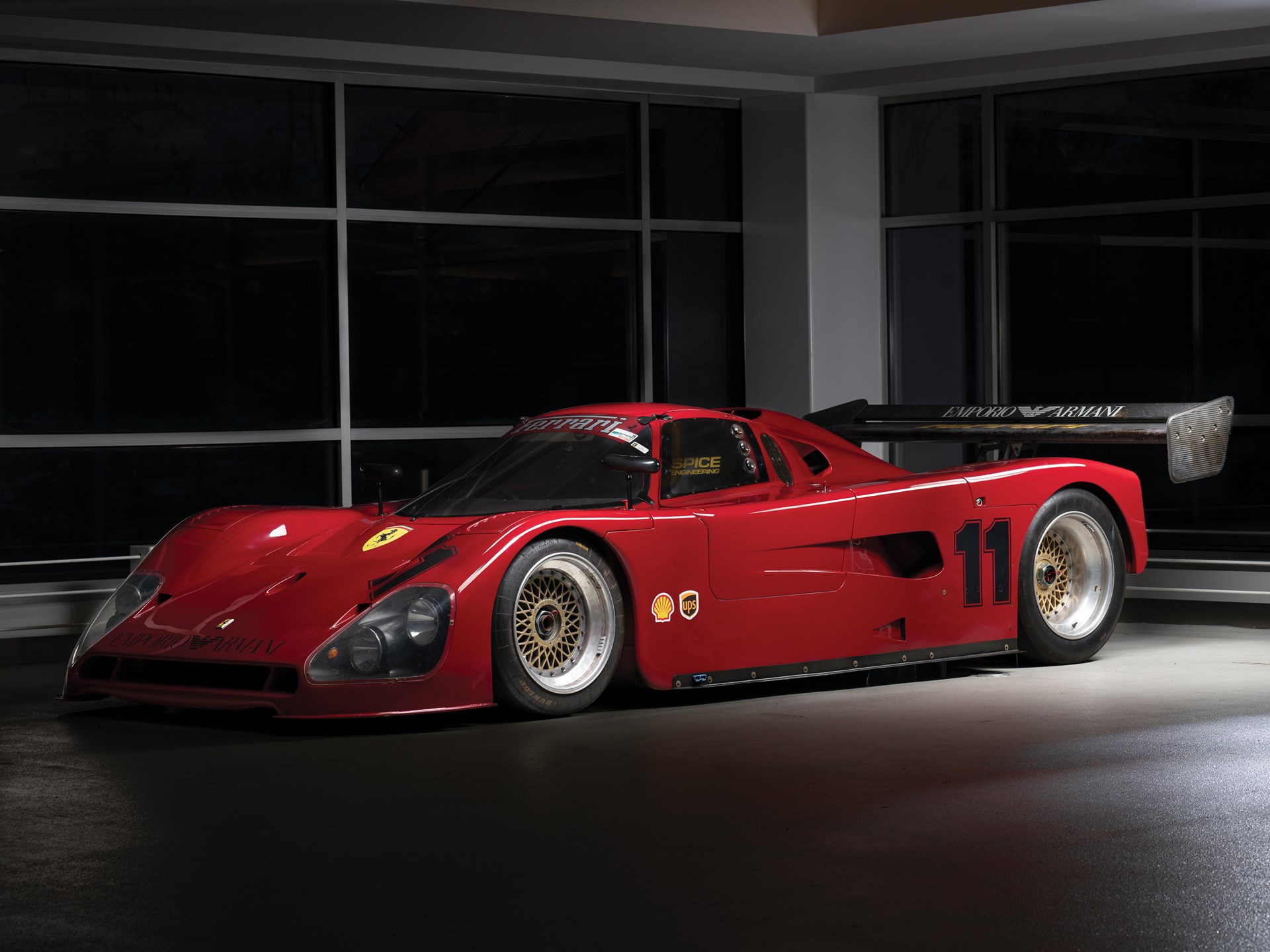 Affordable classic highlights are:
1920 Lone Star Beauty Four 5 pass Touring – Est. $25 – 35k. A very rare Piedmont built Lone Star, one of a dozen built and likely the sole survivor. Fun if a rather pokey 1920 roadcar is your thing. Market priced.
1960 Porsche Junior 109 Tractor – Est. $30 – 40k. An excellent example of the small 15hp Porsche tractor. A fun addition to a Porsche collection. No great collector value but then thats not why you would buy one.
1968 Volkswagen Beetle – Est. $35 – 50k. A charming example that has been given a $140k restoration. The best Beetle anywhere so if that is your thing, walk this way. Market correct for what it is.
1934 Lincoln Model KA Sedan – Est. $40 – 50k. A fairly staid example of the luxurious Lincoln with much to love. Fully acceptable for just about any use and read to go, may require further work but still market value.
1961 Oldsmobile Dynamic 88 Bubble Top Coupe – Est. $40 – 50k. A good looking, original low mileage Oldsmobile that has been cosmetically restored and likely market correct.
1974 De Tomaso Pantera L – Est. $80 – 100k. One owner from new until '15, super low miles and very well preserved. Lovely car and a good buy at this market correct estimate.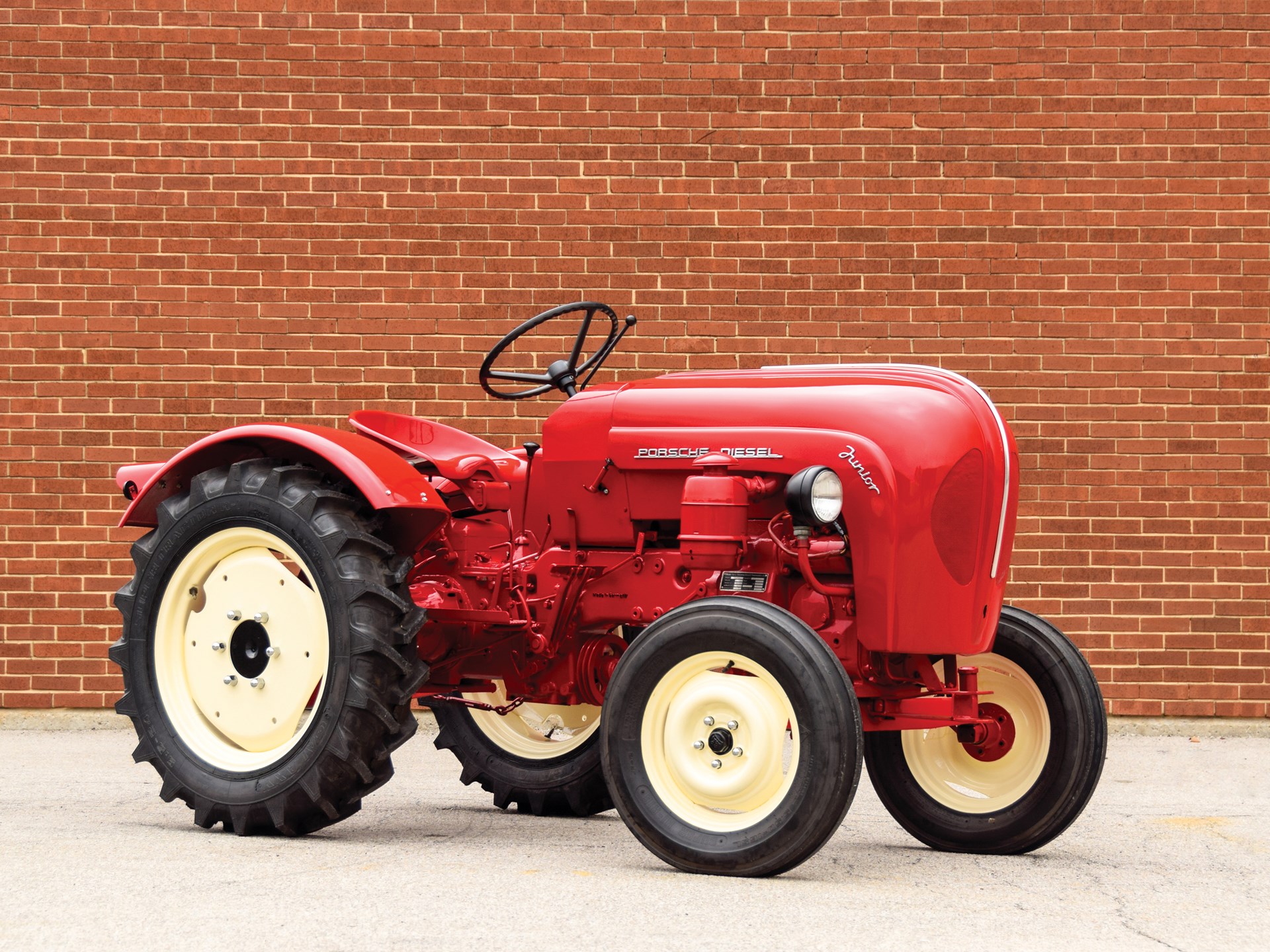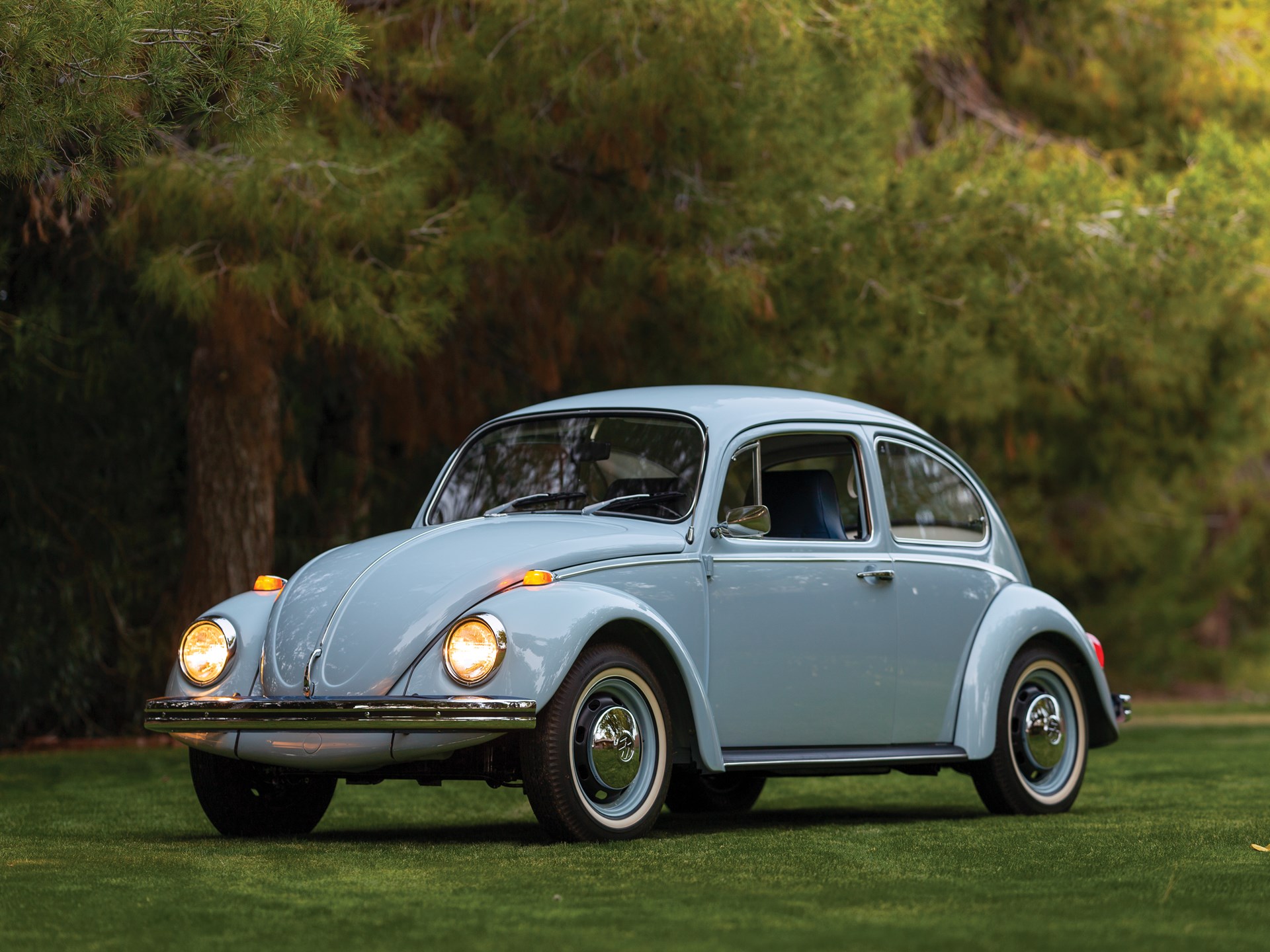 ---
RM have managed to secure an eclectic set of consignments including the Princess' unique Ferrari. It will be interesting to see if some of the strong estimates can be fetched but whatever happens, this will be one to watch.
---
Results
RM had a relatively weak 2018 sale and returned with great expectations although the 2019 results were similar in many ways, the total almost exactly the same at $36.5 mil. and the sellthrough dropping from 91 to 84%. The two marquee lots both failed to fire, the Princess' Ferrari fetching just $7.5 million, probably $2 million short of where a deal could have been done while the La Ferrari Aperta saw bids up to $5.5 million, the third in a row to be bid to this level despite vendors remaining stubborn at a $7 million ask, the lesson is pretty obvious. The top seller was a very nice 1985 Ferrari 288GTO which fetched $3.36 mil. while other good sales were the 1958 BMW 507 Roadster at $2.175 mil. against a strong estimate, 1967 Ferrrari 330GTS at $2.012 mil. and 1948 Tucker at $1.6 mil. Further failures were the 1967 Rolls-Royce Phantom V State Laundalette at $445k (55% below estimate), 1967 Ferrari 275GTB/4 at a high bid of $2.65 mil. and 1973 365GTS/4 at $1.85 mil. Perhaps the most surprising results were the 2010 Porsche 911/997 Sport Classic at $654k (31% over estimate) and the 1987 Rolls-Royce Camargue Retractable Hardtop at $252k (68% over estimate). While the Princess Ferrari deserved another few bids, plenty of money was left on the table and RM will need to work on their vendors to ensure further success.
---
KEY – Lot – Year – Make – Model – Chassis number/ VIN – Low est. (US$) – High est. (US$) – N/R = No reserve 
104 1968 Volkswagen Beetle 118807651 $35,000 $50,000 N/R $33,600 €29,469 -4% Light Blue over Blue. This charming, rust-free original Arizona example was subject to a no-expense-spared, full rotisserie restoration lovingly commissioned by the car's original owner, in an effort to make it as perfect as possible. This was his very first car and he was passionate about it, so cost was no object. The paint and body work, performed by Becker Automotive Restorations in Tempe, Arizona, was done at a cost of over $60,000. Truly a labor of love, the restoration quality, fit and finish, authenticity, and thoroughness must be seen to be believed. Every mechanical component has been expertly rebuilt and highly detailed to perfection, including the original, numbers-matching engine rebuilt by noted Porsche and German car specialist, Beck's European in Scottsdale, Arizona. The undercarriage, floor pans, and suspension system appear better than new. The restoration is spectacular and done to factory specifications. Properly stored and driven only test miles since restoration, the current owner states that approximately $140,000 was spent on the restoration and reports that the Beetle runs wonderfully and is an absolute pleasure to drive. This exceptional, classic Volkswagen is the perfect choice for concours, club events, or for the discriminating Volkswagen enthusiast seeking the very best Beetle available of this vintage.
105 2006 Ferrari F430 Spider 149477 $125,000 $150,000 N/R $112,000 €98,228 -10% Grigio Silverstone over Nero leather. This F430 Spider from 2006 is a stellar example of the model. Finished in Grigio Silverstone over a black leather interior, the Ferrari is complemented with tasteful Daytona inserts on the seats and a Giallo Fly tachometer. The car is also adorned with Scuderia shields emblazoned on the fenders and striking ball-polished wheels. Included is a full host of factory books and manuals along with a full tool kit and air pump. Wrapped in a protective clear bra, the F430 is fitted with a Tubi exhaust system from Maranello's finest aftermarket exhaust manufacturer. The collection from which the consignor acquired the car featured a full staff of technicians whose duties included the necessary up-to-date service of all the cars. In accordance with the focused and managed collection, the notorious "sticky buttons" were appropriately replaced. With its combination of fantastic looks and exceptional performance, this F430 Spider is ready to attack the most winding of roads with its top down at full speed!
106 1959 Fiat-Abarth 750GT Double Bubble 100*558327 $80,000 $100,000 N/R $100,000 €87,704 Mid Rosso Corsa over Crema leather. This Fiat-Abarth 750 GT with 'double-bubble' coachwork by Zagato is a wonderful example. It is in excellent condition throughout, benefitting from a sympathetic restoration and expert care. This Abarth, chassis no. 558327, was built in road-going trim and is equipped with bumperettes front and rear, as well as a smattering of additional trim to thinly disguise its purposeful, race-bred roots. The bright red paintwork shows in fine order throughout, having mellowed nicely since its restoration. Other features include covered headlamps, correct wheels with chrome hubcaps, and badges that proudly proclaim Abarth's past success in Gran Turismo racing. The signature Italian pushbutton handles open the featherweight door to reveal a surprisingly spacious interior. Taller drivers will appreciate Zagato's signature roofline as well as the rear-engine layout that affords plenty of leg room. The seats are trimmed in biscuit tan leather with black piping, along with black carpeting and tan panels. The interior was refreshed in approximately 2004 and remains in excellent condition today, the seats having taken on a pleasant character that suits the car well. For road-rally duty, a roll bar has been integrated behind the seats. The dash features a full complement of original Jaeger gauges. A refinished wood-rimmed, period Nardi steering wheel rounds out the interior. This car is powered by a later 903-cc 850-series engine, but it retains many important and correct Abarth components such as twin 34-mm exhausts and the high-capacity finned-alloy sump. Fiat were masters of efficient packaging, and while the tiny engine bay is tight, all major components are surprisingly easy to access for service and the engine on this example is very well presented with correct fittings and hardware. The lively little engine runs strong and this car has proven itself on events such as the California Mille in 2010. It would undoubtedly be a welcome entrant for future driving events
107 1964 Porsche 356SC GT Outlaw 218890 $200,000 $275,000 $207,200 €181,722 Mid Auratiam Green over Beige. The SC versions were built at the factory with full GT options and pushrod engines. Just six were built, all sold in the U.S. Their scarcity prompted the consignor to build his own version, using the pair of real GT alloy doors that he owned. Starting with a solid 1964 356 SC shell sourced in California, he commissioned the Schlabaugh Brothers in Wellman, Iowa, to create a highly personalized car. After waiting in line for a full year, the restoration began, consuming another two years. Starting from bare metal, the custom work included welding in a late-356 sunroof clip and fabricating a heavily louvered rear exhaust apron echoing that of a Carrera four-cam. The engine cover was also louvered and the body cleaned up. Save for the glass windshield, all the other windows are Plexiglas, with authentic GT/Carrera-type pull up straps for the door windows. The front trunk contains a custom-made oversize fuel tank with a racing-style center-fill, and the hood was modified to match. The completed body was then painted a wonderful and rarely seen shade of green called Auratium, a 356 color from 1957–1959. The interior is fully trimmed in fawn leather with tan cord inserts supplied by Autos International and features a pair of widened Speedster-style bucket seats crafted by the Schlabaughs. The rear of the cabin is fully carpeted. All the instruments are restored and fitted to a Speedster-style dashboard. All trim is either new or restored to original, and an elegant Nardi steering wheel faces the driver. This masterpiece is powered by a 912-based air-cooled flat-four of 1,833 cc, completely rebuilt and modified by Peter McCurdy with a lightweight SCAT crank and heads from Competition Engineering. A pair of 44-mm Solex carbs feeds the intake side and an GT extractor and muffler handles the exhaust. Vic Skirmants rebuilt the transmission. This GT tribute has been lowered and rides on 15-in. Minilite alloy wheels. The car was completed for the 2009 356 Registry West Coast Holiday in Arizona, and recently participated in several long-distance tours with the 356 Club. The owner has added upwards of 10,000 miles since the restoration was completed. It is supplied with a spare wheel, jack, and partial tool roll, and accompanied by a file of restoration invoices and photos. With workmanship the equal of any other coach-built automobile, a plush interior, and a powerful engine in the tail, this one-of-a-kind automobile is said to be a delight to drive, and always draws an appreciative audience wherever it goes.
108 1960 Toyota FJ25 Landcruiser FJ2521848 $50,000 $70,000 N/R $70,000 €61,393 Mid Lily White over Coral. This short wheelbase, all-wheel-drive, soft-top version is one of the very last FJ25 models ever produced. It was originally sold to a banana plantation in Costa Rica where it served for over 40 years, before it was purchased by a coffee farmer and remained in Central America until 2017, when it was acquired by the current owner. Imported Stateside, this matching-numbers FJ25 underwent a 12-month, frame-off restoration by Elite Land Cruisers of Katy, Texas. Superb in every aspect, this FJ25 was redressed in its original Lily White with period-correct Coral vinyl upholstery on the front split bench and rear jump seats. The frame was blasted and painted black, and all exterior components were refurbished or replaced. The driveline, four-speed manual gearbox, hubs, brakes, differentials, and transfer case were professionally restored, and the electric harness, fuse box, and connectors replaced. The original 3.9-liter F 135 inline six-cylinder engine was rebuilt using hydraulic cylinder honing and engine crank blueprinting to the original specifications. This exceptional Land Cruiser comes with the unique FJ25 steel wheels painted to match the body, a new olive-grey canvas top with soft doors and zip closure windows, plus a restored tool kit.
109 1995 Acura NSX JH4NA1187ST000428 $70,000 $80,000 N/R $70,000 €61,393 Mid Formula Red over a tan leather interior, this NSX is offered in excellent condition. The car's overall appearance with regards to its exterior, interior, and engine bay is indicative of a very well-cared for example. Featuring the five-speed manual transmission, the car is accompanied by its factory window sticker and owner's manuals. It has been diligently maintained and serviced by the original Acura dealer it was purchased from. With the re-release of the NSX in 2016, these first-generation examples have become highly sought after. This car, having been well-maintained throughout its life, and covering less than 19,000 miles from new, makes this an exceptional example of the marque.
110 1952 Willys M38 Jeep 65476 $40,000 $50,000 N/R $67,200 €58,937 34% Khaki Green. This 1952 Jeep M38, from its final year of production, was subject to a ground-up restoration by a well-known father and son team, once known for their meticulous restorations of Rolls-Royce automobiles but since focusing on the preservation of military vehicles, achieving national recognition for these efforts since the late '80s. The standard of authenticity on this 45th Infantry Thunderbird Division example is breathtaking, with a correctly detailed engine bay and chassis as well as an impressive host of accessory features, including the following: • 'Ma Deuce' M2 50-caliber machine gun, equipped with a simulated firing mechanism (producing realistic flame blasts with appropriate sound) • Two M1 Garand training rifles (used for demonstration of loading/unloading and cleaning) • Several machetes, bayonets, helmets, side-mounted axe and shovel, and various accessories • A number of dormant grenades and ammo • Two 'Jerry' cans, various ammo cans, and G.I. duffel bags • Tool bag, footlocker, 48-star American flag, U.S. Army flag, and more Interestingly, a distressed Korean flag was discovered under the rear seat at the time of restoration, dated 1953, and is also included with the Jeep. And finally are the three 50-caliber bullet holes found on the vehicle. Two were filled in during the restoration, but one was intentionally left as found for display purposes, above the driver's side rear fender well. This historically significant M38 Jeep is a rare and unusual find, a perfect complement to any display of American military history, whether for a museum or private collection or use as a parade vehicle.
111 1946 Ford Super Deluxe Station Wagon 99A-1165658 $80,000 $110,000 N/R $44,800 €39,291 -44% Maroon and wood over Brown. Equipped with radio, heater, and electric clock, this 1946 Ford Super DeLuxe station wagon was formerly owned by James J. Angleton, a young officer in the Office of Strategic Services during World War II. Joining the Central Intelligence Agency after the War, he became Chief of Counterintelligence in 1954, serving until 1975. The car was kept at his vacation retreat in Superior, Wisconsin, for many years, stored carefully in a red brick garage. After Angleton's passing in 1987, it was discovered by the estate's caretaker. Highly original, it is finished in maroon with brown artificial leather upholstery. The car is in excellent condition throughout and has received restoration as required. A history of Mr. Angleton and a letter from a prior owner documenting its history are included with the car.
112 1996 Porsche 911/993 Turbo WP0AC2990TS375355 $200,000 $250,000 $235,200 €206,280 Mid Black over Black leather. Offered today from single ownership from new, this is without doubt one of the nicest 993-generation 911 Turbo Coupes in existence. Finished in black paint over a black leather interior, the car is presented in overwhelmingly original condition throughout, no doubt helped by its stunningly low mileage: a paltry 4,000 miles. Recently, the car has received a full, engine-out service and was fitted with brand-new tires. Furthermore, the car is accompanied by its original window stickers, books, tools, air compressor keys, and a copy of the original title from the car's first and only owner. To many, the 993 Turbo was the ideal daily driver, boasting not only all-wheel drive and seating for four, but ample amounts of storage space and world-beating performance – and all this came with respectable fuel consumption as well. With 20 years since the last production 993 left Stuttgart, finding examples with such low mileage can be quite difficult, and finding one offered from single ownership is harder still. For the collector looking for the perfect 993 Turbo, look no further.
113 2011 Mercedes-Benz SLS AMG WDDRJ7HA1BA001963 $165,000 $185,000 N/R $190,400 €166,988 3% Iridium Silver Metallic over Red leather. This 2011 SLS AMG is exceptional. A one-owner example, the car is offered with less than 3,000 miles from new. The gorgeous body is finished in Iridium Silver metallic with a red leather interior, fitting colors that mimic the 300 SLs of the mid-1950s. The car is fitted with 19/20-in. AMG five-spoke alloy wheels. It is also accompanied by an owner's manual, specifications sheet, and clean CARFAX report. The combination of retro-inspired styling and breathtaking AMG performance make this modern-day 'Gullwing' a formidable presence on the road and an excellent addition to any Mercedes-Benz collection.
114 1953 Chevrolet Corvette E53F001087 $225,000 $275,000 Not sold Not sold N/A Polo White over Red. This Corvette, the 87th of those 300 built for 1953, is presented in the original Polo White over red combination. The car was purchased new by Gerald Wiles of Orrville, Ohio. He owned the car for a number of years, at one point changing the exterior color to black. Admired from afar, the Corvette was acquired in 1962 by fellow resident of Orrville, Ohio, Lyle Hill, then just 20 years of age. Hill enjoyed the car in nice weather, with a work vehicle being his main mode of transportation. In 1968, Hill, a member of the National Guard, was called into full duty in the U.S. Army, where he was assigned to a base in Germany. Prior to leaving for service, not knowing how long he would be away or if he would be headed to Vietnam, Mr. Hill disassembled his beloved Corvette, not wanting anyone to drive his car while away. In 1970 Mr. Hill returned home, married, and began his quest for a college degree. With the focus put on his family and career the Corvette remained in storage, awaiting restoration. In the early 1980s Mr. Hill began purchasing up parts for 1953–1957 Corvettes from estate sales, advertisements, and swap meets. He and his wife attended numerous Corvette shows around the country. Mr. Hill became well known in the Corvette world, selling parts throughout the U.S. and into Europe, South America, and Asia. The year 2003 marked the 50th anniversary of the Corvette, and Mr. Hill, having worked on putting his Corvette back together over the years, used this date as his goal to complete the restoration. An event was held in Flint, Michigan, where the first corvettes were built, to celebrate the 50th anniversary of America's sports car. While he was not able to complete the drivetrain restoration, Mr. Hill was proudly in attendance with no. 087. At the reunion, a general agreement among the officials was that there were no. 1953 Corvettes known with any lower original mileage. Mr. Hill owned the car until his passing in 2014. Later in 2014 the car was purchased from the estate by a private collector, and current owner, who went on to complete the restoration to NCRS standards. Less than one year later the car was judged by Bonneville Chapter National Corvette Restorers Association where the car received the chapter's Top Flight award in 2015. The car is accompanied by Mr. Hill's title from 1962. The current owner is only the third registered owner of this fantastic first-year Corvette. With its restoration to NCRS standards, no. 87 is a stunning three-owner example, and with less than 6,000 actual miles from new, possibly the lowest mileage 1953 Corvette in existence. It is a fine example of the first year of the of the Chevrolet Corvette, America's first sports car.
115 1954 Kaiser-Darrin Roadster 161-001381 $140,000 $180,000 N/R $112,000 €98,228 -20% Pine Tint over Light Green. This handsome Kaiser Darrin in the distinctive light green Pine Tint hue was completely restored during the period 1999–2001. It has received accolades in SCCA Concours competition, as well as concours events at Carmel, Hillsborough, Palo Alto, Palos Verdes, and many other venues where it was the recipient of numerous trophies and awards. It was the cover car on the February 2012 issue of Motor Market magazine. The restoration and subsequent servicing are documented in a portfolio of invoices that accompanies the car. It also includes Kaiser-Darrin sales brochures and memorabilia of the 2005 U.S. Postal Service stamp issue "50s Sporty Cars," which pictured a Kaiser-Darrin in this very color. Although some 60 percent of production survives, it amounts to barely 300 cars. The next owner of this Kaiser-Darrin is unlikely to meet another on the road.
116 1948 Ford Super Deluxe Station Wagon 899A-2251597 $100,000 $130,000 N/R $84,000 €73,671 -16% Shoal Green Gray and wood over Brown leather. is one of the subtle colors for which Ford was well known. Like 1941's Lockhaven Green, it has undertones of a lighter color, and complements the light and dark wood of the station wagon body very well. Equally attractive with blackwall or whitewall tires, it looks green in some lights, grey in others. A partially restored car, this January 1948 station wagon was acquired from the famed Nick Alexander Woodie Collection in August 2009. It basks in its Shoal Green Gray finish and the paint exhibits a good shine, while the wood has only minor discoloration at joints and bolts. The varnish, renewed in 2006, is excellent. The roof retains its original black artificial leather covering, which shows some cracking. The brightwork is excellent, the original script glass showing some scratches and separation on the vent windows. The running board rubber looks new, but the stone guards are original and have a few blemishes from enjoyed use. The brown leather seats are new, the front furnished with lap belts for two. The floor has new black rubber mats, front and rear. The dashboard has very good original maple wood-grain, and excellent plastic. The steering wheel and instruments appear to have been restored. The car has a heater and clock, but no radio. Nick Alexander purchased the car from a Pennsylvania owner in February 2005. It earned a Dearborn Award by the Early Ford V-8 Club later that year at Keystone, Colorado, judged at 978 points. Currently showing slightly more than 42,000 miles, it runs and drives well. The Columbia overdrive axle makes freeway driving easy.
117 1959 AC Ace Bristol Roadster BEX1087 $275,000 $300,000 $274,400 €240,660 -1% Red over Black. This marvelous 1959 Ace-Bristol is authentic and storied. Never restored but always meticulously maintained by race specialists, this car was originally purchased by Rod de Ronge to campaign in the early 1960s in local SCCA and club events. As stated by the original Bill of Sale, this Ace-Bristol was delivered with highly desirable front disc brakes. Special features installed by de Ronge include a stainless-steel exhaust, driver's side roll bar, and AC anti-roll sway bar. In the mid-'60s this Ace-Bristol was acquired by Shelby and Nancy Walker of New Hampshire, who maintained but did not race the car and eventually sold it to the current owner around 1975. Chassis BEX 1087 still bears the regalia of its halcyon racing days. Delivered in red, the car was repainted in its original color in 1988. The black/red leather upholstery is original with a charming patina. Other than the odometer, all gauges are operational and the original 16-in. knock-off wire wheels are in fine condition. The current owner had the suspension and steering fully rebuilt in 2015, and the original steering box is included with the car along with factory-original velocity stacks and air cleaners. This superb little racer comes with a portfolio of documents, original racing screen, spare wheel, windows, tonneau, and soft top with frame. Superb in its authenticity and extraordinary for its condition, this 1959 AC Ace-Bristol is a direct progenitor of the Shelby Cobra, and in its race-kitted condition it is a perfect candidate for vintage track events and exhilarating 1,000-mile rallies.
118 2003 BMW Alpina V8 Roadster WBAEJ13453AH62181 $250,000 $300,000 $246,400 €216,102 -1% Titan Silver Metallic over Red leather. This gorgeous BMW Alpina Roadster V8 was completed in 2003 and is the 126th of 555 special edition cars, of which 450 were bound for North America. The alloy body shell and chassis were constructed in the BMW Dingolfing factory and the engine was assembled at Alpina's Buchloe atelier. The powertrain and chassis were then assembled in the Munich plant and the car was finished in this superb combination of Titan Silver Metallic over the exclusive Alpina red interior. Stored and maintained for most of its life, this gorgeous Alpina roadster has merely 2,300 miles on the odometer and looks and drives like new. Along with the matching removeable hardtop, the car includes its original tool kit, first aid kit, and assortment of owner's manuals in their Alpina-branded leather folio. For the discerning sports driver who hankers after the glory days of sports car excellence but appreciates the luxury and comfort of modern technology and styling, this limited-production BMW Alpina Roadster V8 must be a serious contender.
119 1989 Ferrari 208GTS Turbo 79700 $100,000 $125,000 N/R $100,800 €88,406 Mid Rosso Corsa over Crema leather. This GTS Turbo arrived in the U.S. in 2003 and spent the next 15 years on the East Coast with one owner. In 2018, the current owner acquired the car and transported it to Scottsdale, Arizona, where it has been completely serviced by the Ferrari experts at EMG Motorsport in preparation for sale. The car sports its original Ferrari red finish over a well-kept crème leather interior with red carpets. It is accompanied by service records, jack, spare tire and belts, and factory tool kit. All instruments, gauges, and lights work. Records indicate the car has fewer than 46,000 miles. This 208 GTS Turbo presents a chance to obtain a rare Ferrari that does its Prancing Horse emblem proud.
120 1967 Cadillac Eldorado El Conquistador H7246555 $80,000 $100,000 N/R $50,400 €44,203 -33% Metallic Gold over Cream. Debuting at the 2004 Grand Nation Roadster Show, where it was awarded Best of Show, "El Conquistador" was acquired by Blink-182 drummer Travis Barker – a well-known fan of Cadillacs. Purchased from John D'Agostino of Celebrity Kustoms, the Cadillac had been extensively modified – including a jaw dropingly gorgeous paint job by award-winning customizer Gene Winfield. Shaved door handles, gas door, trunk emblems, and lock cylinder ensure the smooth and sharp bodylines of the sixth generation Eldorado are on full display, highlighted by custom taillights and front fender extensions. The interior features custom upholstered front and rear seats, headliner, dashboard, arm rest, door panels, trunk, and a custom steering wheel. This is easily the most luxurious Eldorado to ever hit the road. After several years of display at the famed Petersen Automotive Museum in Los Angeles, California, "El Conquistador" is now being offered from Travis Barker's private collection. For anyone who has always dreamt of cruising the streets in a fully customized hot rod – does it get much better than this?
121 1966 Aston Martin DB6 Vantage DB6/2645/L $400,000 $450,000 Not sold Not sold N/A Gunmetal Grey over Dark Blue leather. It is one of eight DB6 Vantage left-hand-drive cars originally equipped with an automatic transmission and specifically built for the U.S. market. According to the BMIHT Certificate, chassis 2645 was completed on 1 April 1966 and delivered Stateside on 28 July 1967. The BMIHT lists many exclusive options fitted by the factory, including Normalaire air conditioning, power antenna, fog lights, heated rear screen, black detachable Aston Martin safety belts, and 15-in. wire wheels with Avon Radial tires with three-eared wheel hub knock offs. This excellent DB6 was the beneficiary of an extensive restoration by British marque specialists in the UK during which it received several upgrades. The suspension was upgraded with a Harvey Bailey system both front and rear, and a high torque starter, upgraded alternator, and alloy high efficiency coolant radiator were expertly installed. Most notably, the original 4.0-liter engine was enlarged to 4.2-liters, adding power without jeopardizing the authenticity of a matching-numbers engine. This well-prepared DB6 has only around 100 miles on the restoration. Originally finished in Fiesta Red, this gorgeous Vantage now sports stylish Metallic Gunmetal Grey over its original Dark Blue interior. The factory Wilton wool carpets are in good condition, and the Dark Blue Connolly leather (VM3282) is supple with a charming patina that gives credence to the 48,000 miles on the odometer. The Vantage is fitted with dual fuel tanks, with fillers on either side. Thorough inspection reveals that the boot and all rubber seals are in good order, and the glass remains in excellent condition, while all switches and instruments are functional. This car's provenance, maintenance, and history are carefully documented and included in the extensive portfolio, along with a copy of its original Aston Martin Lagonda factory build sheet. Thanks to recent attention by Steel Wings of Ivyland, Pennsylvania, this lovely DB6 is fully serviced and eager to perform, including the adoption of a Tremec five-speed manual transmission in place of the standard three-speed automatic, which is otherwise included. In 1966, when Aston Martin completed this DB6, it was already rare as one of eight U.S.-bound special-optioned automatic LHD examples. Today, with its matching-numbers engine and in excellent mechanical and cosmetic condition, it is not only rare, but also highly collectable and desirable.
122 1950 Ford Station Wagon "Envy" Custom B0DL149280 $80,000 $10,000 N/R $44,800 €39,291 -44% Green Pearl and wood over Ostrich and Suede. This car is just such a custom woodie. Chopped 2½ in., it has raked B-pillars and Cadillac taillights. A customized 1949 Ford grille and front bumper are used, and power side mirrors have been fashioned from bumper guards. The wagon body is hardrock maple with birds-eye inserts. The Green Pearl paint is a custom PPG mix. The interior is high-grade leather with ostrich and suede inserts, and features a green neon halo-lit headliner. It has a Budnik banjo steering wheel, Dakota digital instruments, and climate control by Vintage Air. The drivetrain is 5.7-liter LT1 Corvette with a 700R4 Hydra-Matic, 9-in. Ford rear and custom 2.5-in. exhaust. Independent front suspension uses a Mustang II rack-and-pinion, Air Ride suspension, 11-in. master disc brakes, and Budnik Arrowhead wheels with 17-in. tires at the front and 18s on the rear.
123 1934 Packard Eight 2/4 Pass Convertible Coupe 71872 $100,000 $125,000 N/R $100,800 €88,406 Mid Two tone Brown over Beige cloth. Offered here is one such desirable Eleventh Series 2/4-passenger coupe, finished in an attractive two-tone livery accented with red pinstriping. The interior is upholstered in beige cloth, nicely offset by wood garnish interior trim moldings and complete with a heater and functional radio. Powered by a 320-cu. in. straight eight-cylinder engine mated to a three-speed manual transmission, this Standard Eight is loaded with features. Desirable equipment includes Trippe lights, roll-down rear window, tilt out windshield, Cormorant hood ornament, disc wheel covers over wide whitewall tires, a rear-mounted spare with metal cover, and a golf club door replete with a set of vintage clubs. This example was acquired by the consignor from the collection of noted enthusiast Gordon Apker. It is reported to be an excellent driving car and recently completed a driving tour without issue. Though not recently shown, it would certainly be a welcome invite to any number of vintage concours and CCCA events. Widely considered among the most beautiful and purely enjoyable of all Classic Era production automobiles, this Full Classic Packard Eight is worthy of serious consideration and would make an excellent example to drive, show, and enjoy, be it on a CARavan or casual weekend trip to the golf course.
124 1973 Ferrari 365GTB/4 17607 $575,000 $675,000 $577,000 €506,052 Mid Nero over Rosso leather. Ferrari only built 1,383 examples of the 365 GTB/4 and this car was number 1,379 – fifth to last in a four-year production run. It was completed on 12 December 1973 in Nero over Rosso leather interior – a superbly contrary color combination to the tradition of red over black or tan. Chassis 17607 was ordered to European specifications with air-conditioning and delivered to Switzerland via Ferrari importer Société Anonyme pour la Vente des Automobiles. The Daytona was purchased in 1974 by its first owner, Diethelm Doll, the proprietor of a prestigious pharmaceutical company near Bonn, Germany. After two years, Doll had the car serviced by a local Mercedes-Benz garage he used for the corporate fleet, and unaccustomed to the machinations of a Ferrari sports car, the timing chain was adjusted incorrectly, inflicting serious damage to the engine to the extent that it necessitated replacement. Eventually the gearbox was also switched out. A detailed report by marque historian Marcel Massini verifies that the Daytona was seen at the Nürburgring in 1993, and photographs are included in the comprehensive biography which accompanies the car. In 2010, Doll wisely commissioned Eberlein Automobile, a Ferrari Classiche-accredited atelier, to refurbish the 365 and at that time the correct-type gearbox and engine were expertly rebuilt, as is evidenced by the €45.000 invoice. In June 2014, Mark Moshayedi of Newport Beach, California, spotted the Daytona at the Goodwood Festival of Speed in England and after purchasing the car exported it to the U.S. where it was treated to new carpets and signal lenses and a bare-metal repaint in its original color of Nero. In the summer of 2015, the resplendent 1973 Ferrari 365 GTB/4 was acquired by the current owner who so revered the make and model, he immediately had it inspected and certified by Ferrari Classiche, for which the highly respected Red Book accompanies the car. This delightful Nero over Rosso Daytona is in excellent condition and has had minimal use since its recommissioning in 2015. A late-production example of a celebrity model, this 1973 Ferrari comes with an excellent documented pedigree and should be seriously considered by the Ferrari devotee.
125 1937 Lancia Astura Pininfarina Convertible Saloon 41-2984 $300,000 $400,000 Not sold Not sold N/A Verde and Nero over Tan leather. RHD. This rare fourth series, four-door, right-hand-drive Astura cabriolet has a rich history. It was originally purchased in 1938 and shipped to London for the Italian ambassador. The car was later acquired in Britain by Peter McAdam who retired to Toowoomba, Queensland, Australia, in the late 1960s and brought the car with him. McAdam died soon afterward, and his nephew inherited the car. In 1971, he sold it to the previous owner, a Melbourne resident and Lancia aficionado. Dissatisfied with the restoration the car received in England, in 1972 he elected to restore the Astura from the ground up. Slowly but surely, the project took 30 years to complete. In restoring the Astura, the cast iron engine – a 3.0-liter SOHC V-8 with 10 more horsepower than the 2.6-liter unit used in the first and second series – with its aluminum crankcase was fully rebuilt. So were the drivetrain, suspension, and brake and electrical systems, with components repaired, restored, replaced, or upgraded to proper operating condition. The Astura's cabriolet body also received attention. The car has a mid-green paint color with a slightly lighter shade above the molding line. Appropriate ornamentation includes a chromed radiator grille and chromed louver moldings and molding strips along each side of the car. All window glass was removed and polished. An emphasis was placed on authenticity: tires, wheels, and hubcaps stayed true to the Art Deco look. The spare tire is mounted on the trunk lid. A restored black convertible top finishes the exterior appearance. The cabin is exceptionally pleasing. Seats have been reconstructed and covered with beige leather. The matching wood and carpeting look fresh. The dashboard displays original Jaeger gauges and includes a speedometer and tachometer, clock, fuel gauge, and oil pressure gauge, all surrounded by three chromed escutcheon plates engraved with an Art Deco pattern. Since its rejuvenation, this very drivable Astura has covered approximately 12,000 miles, some of which came from participating in the 2015 Australian Lancia Register's Rally at Castlemaine. Combine that condition with the car's rare status, and the Astura stands as an opportunity no serious collector should miss.
126 1925 Lincoln Model L Judkins Coupe 24905 $150,000 $175,000 N/R $95,200 €83,494 -36% Brewster Green and Black over Tan leather. The Judkins-bodied coupe offered here, one of just 345 produced on the 1925 Lincoln Model L chassis, was formerly owned by the late, well-known enthusiast, Craig Watrous of California, known as a participant in Lincoln Owners Club and concours events on the West Coast, as well as for avidly driving and enjoying his automobiles. Mr. Watrous had acquired the car from Donald Reniers, a well-known Model L collector, who had faithfully maintained the Lincoln for much of its life. Always maintained as a fine, solid original car for its entire life, the Lincoln was an ideal basis for restoration, retaining its original body, chassis, engine, and drivetrain. In fact, it had been shown in the Prewar Preservation class at the 2012 Pebble Beach Concours d'Elegance, an event in which Mr. Watrous was instrumental for many years. The current owner commissioned the car's restoration by Seth Lacey of SSC Automotive Restoration, in this beautiful dark Brewster Green combination. It was fitted with correct 21-in. Buffalo wire wheels, and the interior reupholstered in leather, a Judkins factory optional material, with tasteful touches including draw shades for the windows and square-weave carpeting in the trunk. Exhaustive attention was given throughout, with the result being a car that is utterly superb both cosmetically and mechanically. Running condition and strength being imported to the consignor, the engine was fitted with a custom-engineered manifold with a downdraft carburetor, which is noted to work well and makes the Lincoln quite a reliable 65-mph powerhouse for touring; the original carburetor and manifold accompany the car. Simply put, this is one of the most attractive recent Model L restorations – a true showpiece that also has the brawn to perform on the road.
127 1953 Bentley Blue Train Special B480SR $400,000 $500,000 Not sold Not sold N/A British Racing Green over Tobacco leather. RHD. After restoring and building Bentley Specials in the UK for over 30 years, Racing Green Engineering launched a limited edition of Blue Train recreations in celebration of Barnato's famous victory over 80 years ago. Racing Green Engineering builds the Blue Trains of a Bentley Mark VI chassis and running gear with coachwork made with a mixture of ash timber framing and hand shaped aluminum panels. Several different engine options are available, the most desirable being the eight-cylinder Bentley engines built to power tanks and other military vehicles in the late 1940s. Racing Green Engineering completed this Blue Train Recreation in 2018, and it has only been driven test mileage since delivery. The interior is finished with the finest polished walnut and tobacco Connolly leather trim while the exterior is attractively finished in a menacing black livery. Built to the collector owner's exacting specifications, it was fitted with the powerful Bentley inline eight-cylinder engine also used in the Centurion ARV tank. The interior even has "cubbies" that conceal pressed crystal decanters and glassware, true to the spirit of the original car and its rather colorful owner! This Blue Train Recreation embodies the spirit and stunning design of the original and with its eight-cylinder engine, it is undoubtedly even more thrilling to drive.
128 1967 Chevrolet Corvette Stingray 427/425 Convertible 194677S114980 $175,000 $225,000 $151,200 €132,608 -14% Red over Red. This breathtaking 1967 convertible, assembled at Chevrolet's St. Louis plant and originally sold through Prout Chevrolet in Ohio, was carefully optioned to be a captivating and potent package. As was the case with most American cars of this period, the Corvette buyer could choose from a host of factory options with the result that seldom are two cars identical in specification. The superb example offered here, finished in its original color of Rally Red, is equipped with a period-correct re-stamped block, the top-of-the line 427-cu. in. engine, topped by the impressive trio of Holley carburetors, which help in raising the performance to a staggering 435 hp. This Corvette is fitted with the desirable M21 close-ratio four-speed manual transmission and side pipe exhaust, some of the most desirable options for the model. Other optional equipment includes power brakes, power windows, tinted glass, F41 suspension, and a 4:11 Posi-Traction rear axle. This Corvette was treated to an immaculate award-winning restoration, and upon close inspection, it quickly becomes apparent that the work was done in a very professional manner with excellent attention to detail, utilizing the correct materials and colors throughout. Some of the awards captured by this Corvette include two NCRS Regional Top Flight Awards in 1996, an NCRS Regional Performance Verification Award in 1997, an NCRS National Top Flight, a Duntov Award in 1998, and a Bloomington Gold certification. Part of a major collection in recent years, this classic Corvette has been treated to the best of care and presents beautifully today. Combining blistering performance, aggressive good looks, and a show-winning authentic restoration, this 435-hp Sting Ray is ideally suited for continued exhibition, club events, and spirted driving on two-lane country roads.
129 1966 Jaguar E-Type Series I 4.2 Roadster 1E13219 $225,000 $275,000 N/R $274,400 €240,660 Mid Opalescent Dark Blue over Oxblood leather. This stylish roadster was delivered new to Bernard G. Cinders in Los Angeles and subsequently found its way to Clifford Thompson in Hesperia, California. In 2017, the car was purchased by its current owner, a Jaguar marque specialist who is also a hands-on restorer. It was transported to the owner's shop in Scottsdale, Arizona, for a total refurbishment. At that time, the car was in relatively good condition with a rust-free body but required some care to bring it to concours level. The owner disassembled the E-Type and performed a meticulous bumper-to-bumper inspection of the car. All the mechanicals were examined; components were then reconstructed, refinished, or replaced with new parts as necessary. The engine was rebuilt with new pistons, reground crankshaft, new timing chains, and oil pump, and was then dynamically balanced for smooth operation. The transmission was rebuilt using new bearings, synchro rings, and layshaft, while the differential was likewise fully rebuilt using new bearings and changing the gear ratio to 3.07:1 to utilize the 4.2-liter's impressive torque. The braking system is all-new from the master cylinder to the wheel cylinders, and a stainless-steel exhaust system was installed. The suspension, hydraulic, and electrical systems were brought to "like-new" condition. Numerous other enhancements were made, and the owner states the car is in excellent running order. The work did not stop there. The body was sandblasted and finished in highly attractive Opalescent Dark Blue finish. The chrome, brightwork, wire wheels, and knock-off hubcaps gleam. All the glass is new, as is the dark blue fitted convertible top. The passenger cabin has also been reinvigorated. The factory color scheme continues with new oxblood leather seats and color-coordinated carpeting. A Jaguar tool kit, jack, and spare tire are secured in the trunk. The restoration was completed within the last 12 months and only 50 miles have been put on the odometer since. A service manual and restoration documents accompany the car as does a Jaguar Daimler Heritage Trust Certificate. This is a special E-Type: a pristine roadster whose next owner will take possession of a classic automotive treasure, one that electrified the world when new, and continues to do so today.
130 1928 Hispano-Suiza H6C Hibbard & Darrin Transformable Torpedo 12036 $375,000 $450,000 Not sold Not sold N/A Two tone Cream over Cream leather. RHD. Hibbard & Darrin transformable Torpedo coachwork fitted, cia Clarke Pease, USA to Chopitea, Peru (1), ex. Marais, Mirant Eknayan, coachwork updated '30s, later to Arturo Keller, USA '90s, restored?, presents well. Spectacular. via RM Monterey '10 $357k, via RM Amelia Island '13 $495k & RM Amelia '18 Not sold $475k.
131 1983 Ferrari 512BBi 44993 $275,000 $325,000 $252,000 €221,014 -8% Bianco over Crema and Rosso leather. Offered here is one such 512 BBi, presented in its original and unusual color combination of white over a cream leather interior with rare red wool inserts from designer Ermenegildo Zegna. The car is believed to originally have been owned by the same family since new before being acquired by John Anton of Minnesota in 1996. Anton continued to care for the BBi for a further two decades, when it was acquired by the current consignor in 2016. The restoration of this exquisite 512 was recently completed with a show-quality repaint in its original color. The original Cromodora wheels were fully restored with correct markings, including re-chromed center hubs, and fitted with new correct-type metric Michelin tires. All the glass is correct and flawless throughout. The original interior was restored to its original specifications with the correct red Zegna wool imported from Switzerland and the cream leather imported from Italy. The beautiful designer interior is accented with deep red carpets. The original Pioneer stereo and power equalizer continues to play well, and all gauges and lights function as intended. Furthermore, the factory air conditioning still blows cold. Most recently, the Ferrari received a comprehensive $12,000 engine-out service, including timing belts, at Foreign Car Italia. Mechanically, the 512 BBi starts easily with the turn of the key, even when cold, and idles well and pulls strongly across the rev range. The clutch engages firmly and the transmission shifts smoothly through all five gears. Offered fresh from a recent service, this Ferrari 512 BBi is as on the button as one could wish for. Included with the car are the original owner's manual, radio manual, dealer service booklet, and documentation for the recent engine-out belt service and other Ferrari-certified service work, as well as its original tool set. Considered to be the most civilized of Ferrari's iconic Berlinetta Boxer models, owning a 512 BBi is a must for any collector. As the first mid-engined production Ferrari, this example would certainly be a thrill to drive and enjoy on the open road, and with a very fashionable interior, no less.
132 1971 De Tomaso Pantera THPNLC01263 $100,000 $125,000 N/R $84,000 €73,671 -16% Grabber Blue over Black. This Pantera presents beautifully, and the car's original factory color Grabber Blue paintwork is striking. The largely original interior is in exceptionally nice condition, reflecting the care this Pantera has received over the years. Upgrades include 17-in. wheels, Wilwood brakes, adjustable shocks, Anza exhaust, and a highly detailed engine bay with many polished engine components and accessories. This Arizona rust-free De Tomaso is also equipped with factory air-conditioning. With its aggressive looks, host of quality upgrades, and superb overall condition, this rare early model Pantera is an exciting car to look at and even more exciting to drive.
133 1939 Ford Standard Station Wagon 18-5186741 $110,000 $140,000 N/R $81,200 €71,216 -26% Black and wood over Dark Brown. This 1939 Ford Standard station wagon was restored by the renowned Nick Alexander Woodie Collection in 2009. A solid Alabama car to start with, it has been completely refinished, the wood showing only the slightest discoloration under new varnish. The metal body has excellent contours, and the new black paint has a deep shine. The brightwork is excellent throughout, and the glass is all-new script black-edged material. The top is new black artificial leather. The seats have been reupholstered in authentic dark brown artificial leather, and the floors have new black rubber mats. The dashboard is restored walnut wood-grain, and all details of instruments and hardware have been attended to. The engine and chassis have been thoroughly reconditioned and refinished. Like all Alexander collection cars, it has the optional Columbia overdrive axle for maximum flexibility and comfort. It has been impeccably maintained by the current owner since acquisition. Ford built just 2,513 Standard station wagons in 1939. This is a rare chance to acquire a virtually new example.
134 1970 Plymouth Cuda 426/450 Hardtop BS23R0B146705 $200,000 $250,000 $173,600 €152,254 -13% Orange over Black. It is widely accepted by many enthusiasts that the 1970 Hemi 'Cuda is near the top of the list of the greatest muscle cars ever produced. Constructed at Chrysler's Hamtramck, Michigan, assembly plant with a scheduled production date of 6 October 1969, this 'Cuda left the factory finished in Code EV2 "Tor-Red" Hi-Impact paint. It was ordered for maximum performance with legendary Code E74 dual-carbureted 426 Street Hemi V-8 engine breathing through an aggressive "Shaker" hood scoop and mated to an A833 four-speed manual transmission. The standard equipment package that was part of the Hemi four-speed power combo includes a Code A33 Track Pak featuring the veritable 9.75-in. DANA 60 rear axle with Sure Grip and 3.54:1 gears, the N51 Maximum Cooling package, N65 7-Blade Torque Drive Fan, S15 Hemi suspension with front sway bar, and S25 Firm Ride shock absorbers. Although the Hemi 'Cuda was purpose built by Plymouth to dominate all other factory supercars, this example also came well equipped with a host of desirable options and amenities that include black High-Grade vinyl C55 bucket seats, C16 woodgrain console, A62 Rallye instrument cluster, N85 tachometer, R11 Music Master AM radio, and G36 dual outside mirrors. Appearance features were similarly abundant, including J45 hood pins, drip rail and body sill moldings, rear deck molding treatment, and chrome exhaust tips. This Hemi 'Cuda is accompanied by a copy of its original Chrysler Broadcast Sheet confirming original data and equipment. The all-important fender tag was decoded by Chrysler expert Galen Govier, and his report is included on file. As presented, the Hemi 'Cuda continues to benefit from a high-quality restoration to factory specifications. It is firmly believed by caretakers past and present that the current mileage of 19,850 is accurate and original. A spectacular example of one of the ultimate American factory supercars ever produced, this rare and authentic four-speed 1970 Hemi 'Cuda represents a truly significant opportunity for muscle car aficionados and enthusiasts.
135 1986 Ford RS200 Evolution SFACXXBJ2CGL00084 $500,000 $700,000 Not sold Not sold N/A White race over Red race. 550+BHP Turbo 2137cc I4. 5 speed manual and four wheel drive. 1 of 24 examples. Unknown, Bob Sutherland, USA from '89, later displayed in the Auto Collections. Requires refurbishment. Highly original. Not registered. via Bonhams Quail '17 $550k.
136 1967 ASA 1000 Bertone Coupe 01196 $125,000 $150,000 N/R $165,200 €144,887 10% Rosso Corsa over Nero. The stunning ASA 1000 GT was originally sold through Luigi Chinetti Motors on 16 March 1967. The original invoice notes that this car, chassis no. 01196, was purchased by Ms. Ruth Lesson of Duanesburg, New York, at a cost of $5,967, trading in her 1964 Mercury Comet Cyclone in the process for a credit of $1,570. Lesson retained the car for nearly 20 years, though it had apparently been off the road since the 1970s. She sold the car in 1986 to William G. Inglis, a noted Ferrari enthusiast from California. The ASA remained with Mr. Inglis for many years, and in the 1990s he commissioned the highly respected restorer Mike Regalia to perform a comprehensive restoration. The ASA was repainted to a very high standard in the red it wears today, the drivetrain fully rebuilt, and the interior fully restored to original specifications using correct style black upholstery. The car traded hands in 2004, joining Ed Brown's collection in Albuquerque, New Mexico. Brown enjoyed the ASA for several more years before selling it, at which point it became part of a large collection of rare Italian sports cars. Today, the ASA presents in beautiful condition, the restoration having matured nicely with some careful use and enjoyment. The paintwork remains in very good condition, and the delicate chrome bumpers and trim are straight and beautifully presented, as are the factory original knock-off alloy wheels made for ASA by Borrani. Under the bonnet is the original 1,000-cc four-cylinder engine. Fully rebuilt as part of the restoration, it features a wrinkle finish valve cover and Weber 40DCOE carburetors. Records show the original flywheel was lightened during the engine rebuild, making the already eager little engine even happier to rev. The ASA is accompanied by a history file with numerous receipts and records, original invoice, magazine articles, and photos, as well as original manuals and brochures. Eligible for numerous driving events and concours worldwide, this exquisite automobile is an outstanding example of the rare and charming scaled Ferrari, a car that was worthy of praise from Enzo Ferrari himself.
137 1959 Rolls-Royce Silver Cloud I Saloon LSKG125 $65,000 $85,000 N/R $58,800 €51,570 -10% Sable and Sand over Sand leather. According to Rolls-Royce Foundation records, chassis LSKG125 arrived in the U.S. on the S.S. Sylvania on 28 February 1959 and was purchased from Rolls-Royce, Inc. by J.S. Inskip on 10 November 1959. Equipment includes air conditioning, power steering, power brakes, power windows, radio, and an automatic transmission. Inskip delivered the car to its first owner, George J. Stewart, on 27 January 1960, who traded it back on 25 April 1961. It was then sold to the Cunard Steam-Ship Co., Ltd. for use in New York on 7 June 1962. Finished in an elegant combination of Sable over Sand with matching Sand Connolly leather hides, it was restored by its prior owner approximately 15 years ago by marque expert Hyphen, Inc. At the time of its restoration the engine was fully refurbished as well as the automatic transmission and all cooling, braking, and fuel systems. The Silver Cloud has been used sparingly by its current and prior owner, and it is believed that the odometer reading of little more than 90,000 miles is correct from new. It has been regularly maintained and driven 200–300 miles per year by the consignor who describes it as a roadworthy car that presents very well. Having led a pampered life, it has been part of his collection for the last four years. An owner's handbook, shop manual, lubrication and maintenance instructions, service invoices, and aforementioned Rolls-Royce Foundation documentation are included.
138 1957 Porsche 356A 1600 Speedster 82849 $300,000 $350,000 $245,000 €214,875 -18% Acquamarine Blue Metallic over Tan leatherette. According to a copy of its factory warranty Kardex, this 356 A Speedster was completed on 21 December 1956, finished in Signal Red with a black leatherette interior. It was equipped with U.S.-specification instruments, bumpers and over-riders, and sealed-beam headlights. This car's early history is unknown, but about a dozen years ago it was purchased in rough condition by an Oklahoma enthusiast. In the course of a restoration, all the expected areas of corrosion such as floor pans, longitudinals, battery box, and other affected panels were repaired or replaced, as necessary. The owner specified a change in color, choosing the always-attractive Aquamarine Blue Metallic, paired with a tan leatherette interior, tan top, and tan tonneau. A set of chromed steel wheels has also been fitted. It is currently powered by a 1967 912 engine (Type 616/36), but its original Type 616/1 engine, no. 63872, is included, as is its original transmission with BBAB gearing. Speedsters are a thrilling drive and always in demand; here is an excellent driving example that can be enjoyed as-is.
139 1964 Sunbeam Tiger Mark I B9471139 LRX FE $125,000 $150,000 N/R $123,200 €108,051 -1% Balmoral Grey over Medium Blue vinyl. Offered is an outstanding Mk 1 Sunbeam Tiger that has been meticulously restored to its original, very rare shade of Balmoral Gray; it is believed to be one of only 27 finished in this color. The car is accompanied by its respective Sunbeam Tiger Owners Association Certificate of Authenticity, having been inspected and certified in 2011. Its known history dates to the mid-1970s in California, where receipts and records show the car was well maintained and driven regularly. It passed to another California owner before being discovered in 2006 by Neal Wichard of La Jolla, California. In 2007, Mr. Wichard commissioned Cobra and Tiger restoration experts Doug Pratt and Tom Shelby (Carroll's nephew) of Only Yesterday Classic Autos to perform a factory-correct, nut-and-bolt restoration. Fit, finish, and paint quality are exquisite, with outstanding bodywork and panel gaps. Chrome and bright trim quality equals that of the paint and body, and the car rides on a set of period-appropriate Minilite alloy wheels. The high-quality restoration is also carried into the interior with correct grain vinyl material in medium blue, piped in navy blue. The correct original steering wheel and shift lever remain in place, as well as a wonderful, correct Radiomobile 1070 radio. The Tiger comes with a factory hard top, and beneath the hard tonneau cover resides a Haartz canvas navy blue soft top. The trunk houses the car's full-size spare, jack, handle, and tool kit. As one would expect from such a high-level restoration, the Ford 260-cu. in. V-8 is fully detailed to show-quality standards. The engine features an upgraded larger oil filter, with an original one included with the car. The undercarriage is similarly exquisite; fully detailed with correct Koni shock absorbers, and outstanding quality finishes. Since the completion of the restoration, the Sunbeam has earned two Best of Show awards at Sunbeam Tiger Owners Association concours in 2011, a Best of Show at the SAAC meet in Santa Monica the same year, as well as having been exhibited on the lawn at the prestigious Quail Motorsports Gathering in 2010. This Tiger remains exquisite and is easily counted among the finest Sunbeam Tigers extant, ready to join any collection of important high-performance sport cars.
140 1972 Intermeccanica Italia Spider 50383414 $125,000 $150,000 N/R $123,200 €108,051 -1% Rosso over Nero leather. This 1972 Intermeccanica Italia Spyder was dispatched from the factory on 5 August 1970. A U.S.-specification example, it was fitted with optional electric windows, head rests, and air conditioning. Finished today in classic red over black, this Italia Spyder is a beautiful example of the marque. Exterior features include the "ITALIA" badging on the nose, rearing bull grille emblem, and classic Cromadora alloy wheels fitted with Intermeccanica-badged center caps. Some subtle revisions have been made to this car, such as quad-round taillights, Plexiglass headlight covers, and shaved fuel filler cap. The paintwork is nice, and while a few minor touchups can be found on close inspection, the car is very presentable overall. Brightwork is also good, showing some minor polish marks in places but is otherwise straight and attractive. The cockpit is similarly well presented with black upholstery and top as originally equipped. The interior features Jaeger instrumentation, an adjustable steering column, and a classic Moto-Lita three-spoke wood-rimmed steering wheel. Throughout the production of the Italia, Carrozzeria Intermeccanica used a series of different engines depending on what was available at the time. As a later-production example, this car was fitted with Ford's 351-cu. in. Windsor V-8 engine with a single four-barrel Holley carburetor and mated to a four-speed manual transmission. The engine bay is well detailed with period-appropriate chrome valve covers and air cleaner. This 1972 Intermeccanica Italia features breathtaking Italian design and benefits from the power and reliability of an American powertrain. One of approximately 500 Italias built between 1967 and 1972, this rare Italian–American sports car would make an excellent addition to any collection of rare and unusual sports cars.
141 2012 Lexus LFA Nurburgring JTHHX8BH8C1000485 $850,000 $1,100,000 $885,000 €776,180 Mid White over Red and White leather. Only 50 examples, just 10% of the LFA's production run, were fitted with the Nürburgring Package, and of those cars, no fewer than 15 examples were earmarked for U.S. customers. Although the standard LFA was offered with a plethora of colors to choose from, for the Nürburgring Package, customers were allowed to select one of four options: orange, matte black, black, and white, like the car offered here. Underneath its white paint, this LFA boasts a two-tone red and white leather interior to complement its exterior and red brake calipers. Further accentuating the car's racy attitude, carbon fiber trim is present on the center console and steering wheel, and the car retains all of the standard LFA's plush accoutrements. A U.S.-delivery example, the car has been carefully preserved since day one and has been driven just a paltry 54 miles at the time of cataloguing. As such, it is presented today in virtually as-new condition with nary a sign of use throughout. Furthermore, it is important to note that the car comes with its original books, keys, car cover, battery tender, window sticker, and even the original letter from Lexus to the first owner. One of the most highly anticipated Japanese cars of the 21st century, the LFA was a car years in the making and one that exceeded all expectations upon its long-awaited delivery to clients worldwide. Thanks to their sportier appearance and rarity, the Nürburgring Package cars are without a doubt the most desirable LFAs and are seldom offered for sale or seen in public. To the collector of Japanese cars, modern supercars, or simply the enthusiast who missed out on buying an LFA new, this is not an opportunity to be missed.
142 1967 Ferrari 330GTS 10773 $2,200,000 $2,500,000 $2,012,500 €1,765,041 -9% Rosso Corsa over Nero leather. Warren Heller, France (1), stolen, reappeared in FL, USA, sold, returned to Heller, Frank Gallogly, NJ, USA (2), Skip Barber (3). Mr. Barber has driven the 330 GTS sparingly, but regularly, keeping this classic Ferrari always serviced, properly sorted, and ready to drive and fully functional, including the rare, original factory-installed air conditioning system. The car is currently showing only 33,750 original kilometers. The well-preserved original black interior, replete with three-spoke wood steering wheel, fine wood veneer dash trim, and classic white on black Veglia instruments, welcome the driver into a comfortable place of old-world craftsmanship and elegance. A black soft top complements the interior. Accompanying are a Ferrari Classiche certification, service receipts, and manuals.
143 1960 AC Ace Bristol Roadster BEX1146 $250,000 $300,000 $280,000 €245,571 Mid Dark Green over Black leather. Claiming important early auto show use and a recent restoration to high standards, this striking Ace Bristol is one of just 63 roadsters built in 1960. Chassis no. BEX 1146 was originally finished in white paint and distributed to the U.S., where it was initially used as a show car by the famed racing driver and sports car importer Bob Grossman. It would be displayed on his stand at the New York Auto Show in April 1960. It is believed that the AC was fitted with a Ford 289-cu. in. engine sometime in the late 1960s or early 1970s, as it is currently configured. In 1974 the roadster was acquired by a New Jersey-based enthusiast, and it remained in his care for 32 years until being sold to Gary Singer of New Mexico in 2006. In 2012, Mr. Singer sold the Ace-Bristol to the consignor, and he immediately set about a two-year frame-up restoration in which every mechanical and cosmetic consideration was addressed. The coachwork was refinished in a very elegant shade of dark green. Following the restoration's completion in 2014, the consignor drove the AC in several long-distance events, including the Copperstate 1000 as well as the Going to the Sun Rally in Montana. The roadster was also presented to much adoration at the Amelia Island Concours d'Elegance in 2017. With intoxicating period details like the AC fuel-filler cap, un-flared fenders, a wood-rimmed steering wheel, and wire wheels, this beautiful Ace should strike the fancy of any marque aficionado or enthusiast of noteworthy British competition models. The roadster is ideal for event use or display at local concours d'elegance and English car shows, offering a distinguished complement to any collection.
144 2017 Ferrari F12 TDf 224226 $950,000 $1,100,000 $1,006,000 €882,301 Mid Grigio Titanio over Blu leather. Delivered new to Massachusetts, this example has remained in virtually new condition throughout, having only been driven fewer than 280 miles. Additionally, the car is covered under the Ferrari Genuine Maintenance program to 2023, giving the new owner peace of mind should they wish to take it to the open road. Showcasing the car's high-performance nature, numerous carbon fiber options were selected, including under door covers, headlight buckets, and fog lamps. Other options include Telemetry System, Alcantara seat inner trim, yellow brake calipers, suspension lifter, AFS System, colored seatbelts, body color outer mirrors, and passenger display, amongst others. The options ordered total over $90,000.
145 1965 Shelby GT350 SFM5S363 $325,000 $425,000 $357,000 €313,103 Mid Wimbledon White, this Shelby's exterior features traditional Guardsman Blue stripes, Cragar five-spoke wheels, and a matching spare wheel with a Goodyear Blue Dot spare tire, as well as a correct driver's side mirror. Interior features include a 15-in. wood-rimmed steering wheel, rare and original Ray Brown Automotive 3-in. lap belts, radio delete, the original dash panel, portions of the original seat covers, and correct carpeting. The highly detailed restoration extends to the undercarriage, with factory-correct details including red oxide primer, white overspray, and factory-style chalk markings. via RM Monterey '10 $247k.
146 1973 Ferrari 365GTS/4 16839 $2,200,000 $2,600,000 Not sold Not sold N/A Giallo Fly over Nero leather. 1 of 121. via William Harrah/ Modern Classic Motors to James Nute, MI, USA (1), Jim Southard (2), two further dealers, Fred Johl '78 (5), taken to Germany, Kay Bradford, PA (6), Gerald Bowes '90 (7), Gary Schaevitz, NY '93 (8), Dean Becker (9), unknown, Anthony Bamford, UK, restored by Terry Hoyle, commissioned the esteemed marque expert Terry Hoyle to conduct a full cosmetic restoration that included repainting and reupholstering the car in its original factory color scheme. The opportunity was also taken to convert the coachwork and safety equipment to European specifications, which included modifying the lamps, removing the emissions components, and adjusting the front and rear bumpers. The air conditioner was also replaced with a correct factory-specification unit, Otis Chandler, CA, USA, Joel Finn, CT '00s, vendor '06. In November 2007 the spider was authenticated by Ferrari Classiche (in original U.S. specification) confirming that all major mechanical equipment remains intact and original. The car has experienced almost no significant activity of note over the past 13 years, with the exception of presentation at the Concorso Italiano in Seaside, California, in August 2018. Two months later the Daytona was treated to a thorough inspection and servicing by Ferrari of Beverly Hills, at which time the air, cabin, and oil filters were replaced, and the fluids were flushed and replaced. Currently displaying approximately 34,302 miles, less than 4,500 miles over the last 26 years, this breathtaking 365 GTS/4 offers an outstanding degree of originality as confirmed by the factory authentication. Daytona Spiders do not frequently become publicly available, and this example is further distinguished by the rare fly giallo on nero combination, which was featured on only 16 U.S.-delivery examples. Currently presented in European specification, the minimally driven Daytona Spider displays outstanding fit and finish, and is ideal for presentation at major concours d'elegance and marque events, a superlative acquisition for any sports car enthusiast.
147 1916 Pierce-Arrow Model 38-C Touring 37294 $130,000 $160,000 N/R $112,000 €98,228 -14% Maroon and Black over Black leather. RHD. According to the consignor, this car was purchased new in Long Beach, California, by Frank B. Cox. He sold the Pierce to Richard Squires of Hughson, California, who became short on money. Squires sold the car to Edmund Gibes of Wisconsin. When Squires' finances improved, he bought the car back from Gibes who then kept it for the next 65 years. Gibes transferred ownership to Robert Schertle who sold it to the consignor in 2015. It is a well-preserved, mostly original car with an equally lovely patina. Finished in maroon with black fenders and beltline, the black leather interior is fitted with period canvas dust covers, successfully preserving much of the originality of the car. It is equipped with dual side-mount spare tires, a full set of side curtains, Westinghouse shocks, a Boyce Moto Meter, trunk rack, tilt-out windshield, wood steering wheel, painted artillery wheels, and other wonderful period features. A 1964 AACA First Prize Winner badge is prominently displayed, indicative of its earlier history. Now recognized by the CCCA, it will be eligible for all club CARavans and events. The notable build quality and durability of early Pierce-Arrows make them ideal tour vehicles for today's collectors.
148 1959 Mercedes-Benz 190SL 121.040.10.9501716 $140,000 $180,000 N/R $106,400 €93,317 -24% Strawberry Red metallic over Tan leather. This attractive 190 SL was delivered new to Brownsville, Texas, in mid-1959, and in time found its way to Milwaukee, Wisconsin, where it was kept in storage for several years. The current owner purchased the car in 2001, and with its body solid and rust-free, it was an ideal candidate for restoration. The car has since been returned to remarkable condition by Canadian craftsmen well versed in Mercedes-Benz automobiles. All mechanical systems have been meticulously addressed. The engine and transmission were rebuilt, brake and suspension components replaced, and a new wiring harness installed. The body was properly sanded and expertly refinished in its original color, the rare and very attractive Strawberry Red Metallic. The interior has been refurbished with period-correct tan leather and carpeting along with a new tan top. The car has its original glass, a working Blaupunkt radio, and a clean dashboard with fully functioning instrumentation. The bumpers, hubcaps, and brightwork have all been re-chromed, enhancing the car's tasteful appearance. Radial tires sit on the original wheels; a spare tire and jack are included. The car has since been sheltered in a climate-controlled garage. A detailed record of work done accompanies the vehicle. The restoration has been rewarding: this car has won honors in numerous shows, including a People's Choice Award at the Mosport Concours d'Elegance. Only 25,881 190 SLs were built from 1955 to 1963, and this handsome 190 SL presents an excellent opportunity to obtain a classic open Mercedes-Benz, well suited to the open road.
149 1985 Ferrari 288GTO 56761 $3,200,000 $3,600,000 $3,360,000 €2,946,851 Mid Rosso Corsa over Nero and Rosso leather. via Newport Imports to Renee West, USA (1), via Newport Imports to Bob Pond, CA (2?), Alex Bize, NY (3?), unnnamed, TX '10 (4?), vendor '18 (5?). Produced for the 1985 model year, this 288 GTO boasts the desirable options of red seat inserts, air conditioning, as well as power windows. It was sold new it its first owner, Renee Ceryl West, in June of 1985 according to a report compiled by Ferrari historian Marcel Massini. Later that summer, the car returned to its original selling dealer, Newport Imports, with only 579 miles. The car's next registered owner was Palm Springs-based collector Bob Pond, who purchased the 288 GTO in August of 1994. That same month, the car was shown at the Ferrari Club of America National Meeting and Concours in Monterey. It is believed that the 288 GTO remained in the Pond collection for a number of years and was sold in 2007 to Alex Bize, a businessman residing in New York. Bize showed the car at the Cavallino Classic in Palm Beach, Florida, in January of 2008. The car was later sold to a Texas-based collector in November of 2010 and remained with him until recently. Importantly, the car has just received a full service, which included the timing belts. A compression test done at the time confirms that the engine is in excellent working order. Having travelled less than 2,900 miles from new, it goes without saying that this 288 GTO presents in excellent condition, clearly having been well cared for throughout its life by the lucky owners. Thanks to a recent service, this 288 GTO is ready to drive and enjoy should its next owner so desire – or would be a prime candidate for inclusion into a collection of Ferraris, as a pristine and low-mileage example of the first of the marque's sensational line of supercars.
150 1992 Porsche 911/964 Carrera RS WP0ZZZ96ZNS490645 $250,000 $300,000 N/R $252,000 €221,014 Mid Midnight Blue metallic over Black leather. Featuring all its numbered doors, front trunk, and rear engine cover, the 911 Carrera RS offered was delivered to Kazuhisa Nakazima of Japan in March 1992. Equipped with black bucket seats with triple blue inserts, 17-in. wheels, and Michelin tires, this Carrera RS is in the uncommon color combination of Midnight Blue Metallic over black. After passing through several owners in Japan, the Porsche was sold to Yuji Maeda in 2000, who maintained the vehicle through 2016 when it was exported to the U.S. with its odometer showing 40,349 km. In October 2017, the Carrera RS was serviced at Klub Sport Racing, Inc. in Florida, where it received new brake pads and rotors along with fresh brake fluid. Today, this Carrera RS presents beautifully inside and out and is supplied with original manuals, as well as a Porsche Production Specifications certificate confirming its original color combination. The avid Porsche enthusiast seeking a fine example of this very rare high-performance Carrera should look no further. Sporting a very desirable color combination and with less than 42,000 km recorded, this is a fine, investment-grade RS that can be enjoyed while it appreciates.
151 1960 Mercedes-Benz 300SL Roadster 198.042.10.002484 $1,100,000 $1,250,000 Not sold Not sold N/A Graphite Grey over Red leather. This beautiful roadster was originally finished in very desirable Graphite Grey over a red leather interior, the same combination it sports today. The Gull Wing Group's RoadsteGrar Register notes the first owner as Donald J.G. Leek of Hammonton, North Dakota. In 1974, the 300 SL passed to Arthur S. Kleimer of Edison, New Jersey, at which point the roadster is noted as having been repainted blue. Kleimer retained the roadster for over two decades before selling it to Russell Moran in Wheatridge, Colorado, in 1998. Moran then sold the car shortly thereafter to John P. Herrlin in Mendham. At this time the car was noted as having been refinished in red. Herrlin maintained the 300 SL for approximately 10 years before it was acquired by CB Restorations, of Haverhill, Massachusetts, on behalf of the current owner. CB Restorations proceeded to completely restore the car, including refinishing the SL in its original and arresting color combination of Graphite Grey and red leather interior. Since completion, the roadster has been sparingly used though routinely and properly maintained while stored in their private collection. The owner notes that they have driven their roadster for approximately 1,000 miles since acquiring it in 2009. However, it has always been maintained in a climate-controlled facility and properly serviced and exercised as needed. Included with the car is a correct reproduction tool set and spare wheel and tire. The 300 SL Roadster has become every bit as desirable as its famous "Gullwing" sibling, and similarly to the Jaguar E-Type, no enthusiast's stable is complete without one. This very early example, long treasured by enthusiasts and maintained as an excellent driver, would be an ideal acquisition for the lady or gentleman who thrills in the sport of driving.
152 1993 Vector Avtech WX-3R Roadster 1V9VW2620PW048002 $450,000 $550,000 $500,000 €438,520 Mid Amethyst Purple over Black leather. A year later, Vector arrived again at Geneva with the same WX-3 coupe repainted in a positively '90s teal metallic. However, the media's attention was now drawn to a dramatic WX-3R roadster painted a glimmering shade of Amethyst purple sitting next to the teal hardtop, both with scissor-style doors and colors that matched the logo of Wiegert's Aquajet jet-ski firm. Further distracting the onlookers was the fact that this pair of show cars featured Rodeck twin-turbo V-8s slotted behind the passenger compartment, proving that Wiegert had indeed delivered on his earlier promise to make functional prototypes that conveyed stunning looks and outlandish performance. While sharing many attributes with the prototype coupe, the roadster had an even more streamlined appearance due to an almost unfathomably raked windshield that wrapped into its side windows bisected by a section of the door skin. The WX-3R roadster also showed off a lower rear spoiler. Its interior featured highly bolstered individual bucket seats draped in grey leather rather than the wide, European-style three-wide seating in the coupe. The powertrain in the roadster was the proven high-performance W8 platform, with a 6.0-liter Rodeck twin-turbo V-8 mated to a heavily modified General Motors Turbo-Hydramatic 425 transmission. This combination could propel the WX-3R to speeds well in excess of 200 mph, making it one of the fastest roadsters ever built! After the successful debut of this prototype pair in Geneva, it looked as though Vector's future was bright. But behind the scenes, there was trouble at Vector Aeromotive—and it was not because of the WX-3. With eyes on Vector and later Lamborghini, Indonesian firm Megatech attempted and later succeeded in taking over Wiegert's company. A battle between the two sides eventually landed in the Los Angeles Superior Court and Wiegert lost control of the company he'd worked decades to build up. As a result, the WX-3 was never put into production and these prototypes became the last all-American Vectors completed, with the successor M12 being manufactured using Lamborghini components. The two prototypes were retained by Wiegert, the legendary supercar builder who is now working to develop a modern 2,000-hp successor. Never before has the WX-3R prototype been offered at auction, where its reappearance is sure to wow all of those in attendance just as it did for show-goers and media alike at the 1993 Geneva Salon. The WX-3R represents an unrepeatable glimpse into American supercar design and development in the early 1990s, when Jerry Wiegert reigned supreme from his small California facility as he built America's first supercar.
153 1993 Vector Avtech WX-3 1V9VW2629PW048001 $450,000 $500,000 $615,500 €539,818 23% Brilliant Aquamarine over Black leather. A year later, Vector had more to show at the 1993 Geneva salon. By then, the company had wedged its twin-turbo Rodeck 7.0-liter, 1,000-hp V-8 behind the passenger compartment and repainted the WX-3 the Brilliant Aquamarine it wears today. It was joined by the open-top purple WX-3R (for Roadster) at the automaker's California modern-themed stand at the motor show. Wiegert chose the teal and purple hues because they matched the logo of his Aquajet jet-ski firm. After putting these finishing touches on the mind-blowing show car, the final cost to develop and build the WX-3 prototype coupe had reached $1,000,000! At its introduction, Wiegert and Vector boasted of plans for a trio of high-performance engines with output ranging from an impressive 600 to a staggering 1,200 hp. The WX-3 prototype features a variable boost 1,000-hp version of the twin-turbo V-8 paired to a heavily modified General Motors Turbo-Hydramatic 425 transmission. It was the only Vector to be equipped with the larger and more powerful 7.0-liter engine. At the time, Vector claimed that the WX-3 could complete the 0–60 mph sprint in just 3.3 seconds before reaching a top speed of 248 mph. Due to a hostile takeover attempt by the Indonesian company that owned Lamborghini at the time, the WX-3 never left the prototype phase. After a court battle, Wiegert was able to retain ownership of the WX-3's design, which prevented Megatech from ever producing the vehicle. Megatech used the WX-3's styling as its basis for the Lamborghini Diablo-based M12 that it debuted in 1995, but it was panned by automotive magazines and was never successful as a racing car. In the end, the WX-3 coupe and WX-3R roadster were the last all-American Vector examples completed. Wiegert's WX-3 was well received by media at its teaser introduction in Geneva in both 1992 and as a complete vehicle a year later. It appeared in an episode of the mid-1990s CBS revival of the TV show Burke's Law and has been exhibited at numerous car shows in the last 25 years by Jerry Wiegert, who retained ownership of both the coupe and roadster prototypes. Although it never made production, the WX-3 represented the very best of America's first supercar and offered enormous potential for the future. The spirit of the WX-3 lives on today with the next generation WX8 currently in development, which carries on the tactical fighter aircraft for the road theme with plans to make use of a big-block V-8 engine capable of over 2,000 hp.
154 2017 Ferrari LaFerrari Aperta 224581 $6,500,000 $8,500,000 Not sold Not sold N/A Nero Daytona inside and out. Delivered new to Ferrari of Beverly Hills, this LaFerrari Aperta was ordered in Nero Daytona with red accents throughout the interior and exterior, which was only done for the Aperta. All options were selected, including the full carbon package which features the exposed carbon fiber removable roof panel. Since delivery, the car has been carefully driven and displayed in the owner's collection of Italian supercars. It has been driven approximately 1,500 miles at the time of cataloguing. The car has always been regularly serviced by Ferrari of Beverly Hills, most recently in December 2018. A factory clear bra applied to the front of the car has protected the paint from any potential blemishes. Accompanying the Ferrari are all factory accessories, including the car cover, spare key, top cover, and owner's manuals. For the uppermost echelon of Ferrari collectors, the LaFerrari Aperta epitomizes what Ferrari is today: a company that provides cars with the utmost performance and exclusivity, honoring their past whilst looking toward the future through cutting-edge design and technology. Today, it sits on the same pedestal that the Enzo did in the 2000s, the F50 of the 1990s, and back to the 250 GTO of the 1960s. The LaFerrari Aperta is without question the ultimate Ferrari road car of this century and from the moment of its inception, it has been considered as a must-have in any world-class collection of Ferraris.
155 1973 Porsche 911 Carrera 2.7 RS Touring 911 360 1048 $400,000 $500,000 N/R $467,000 €409,577 Mid Bahia Red and Black over Black. Documents accompanying this car indicate that it was sold by Mr. Swigler to British classic car dealer David Alston of Milton Keynes in early 1989. Soon afterward, it was sold to a Mr. R. Jaynes of London. Mr. Jaynes enjoyed the car for three years before selling it to another London-area exotic car dealer, Mark Pullicino Classics. An inspection of the car at 59,977 km deemed it "excellent and original." On 10 June 1992, the current owner – then living in London – acquired the car from Pullicino, by which time it had accrued 65,600 km. In 1994 the current owner relocated to Waltham, Massachusetts, and arranged shipment of his Porsche to the U.S. through the Port of Houston, Texas, where it was picked up and remained with compliance specialist Wallace Testing Laboratories. The owner notes that "at 22 years of age, it was still a few years shy of legal importation as a classic car. On 11 April 1994, Wallace Labs obtained NTHSA approval that the car could be released to me. I had it transported to Massachusetts where it stayed until I moved to Arizona in October 2013." Soon after its arrival in Massachusetts, a new clutch was installed, along with modern oil-fed Carrera-type chain tensioners, new heat exchangers, and a new muffler. While the internal structural parts were found to be in good condition, a front fender and a left-hand door skin were replaced and repainted by West Foreign Auto Body of Natick, Massachusetts. This also required application of a new OEM black Carrera script. In 2012, the owner commissioned a full engine overhaul by European Performance Engineering, also in Natick. A few comfort and convenience upgrades were made by the current owner, including replacement of the standard shift lever with a factory short-shift kit; the original parts were retained and will be included. The owner recently replaced the shift linkage coupler. The radio installed by the first owner has been replaced with an AM/FM/SW/cassette head and a pair of Pioneer speakers placed in the front kick panels. The gas heater is not operative and the sunroof cables may need replacement. The car will also be supplied with its correct collapsible spare wheel and tire with compressor, jack, a partial tool roll, an owner's manual, and a folio of sales and maintenance invoices. Here is a rare opportunity to acquire an authentic 911 Carrera RS that retains its original chassis, engine, and gearbox. While it displays the patina typical of an unrestored example, it offers its next owner the opportunity to drive the car as is or use it as the basis of a ground-up restoration. Bahia Red is an unusual color in the range of hues Porsche offered in that period and certainly stands out among the more commonly seen paint schemes. With relatively few kilometers added after its major mechanical rebuilds, this Carrera is ready to enjoy.
156 1997 Porsche 911/964 Turbo S WP0AC2992VS375831 $300,000 $350,000 $324,000 €284,161 Mid Viola Metallic over Black leather. According to its included CARFAX report, this gorgeous example was delivered new to its first owner in Florida on 15 October 1997. It was purchased by its second owner on 13 October 1999 and registered in New York, with an odometer reading of fewer than 12,000 miles. Its third owner registered the car in Colorado, where records show the car received a service inspection on 31 August 2000. The current owner purchased the car in North Carolina on 19 July 2005 at which time the car had been driven 14,387 miles. It has been driven sparingly, with some 22,000 miles now recorded. Completely stock and unmodified, this Turbo S has been properly maintained, with the only notable service item being replacement of the power-steering rack by Bob Moore Porsche in Oklahoma City. The serious collector seeking a rare, elegant, and powerful turbocharged AWD Porsche could do no better than this fine example in a very rare and attractive color.
157 1953 Buick Skylark 16839595 $100,000 $125,000 N/R ? ? N/A Medium Red over Red and Beige leather. This medium red metallic Skylark is the beneficiary of a no-expense-spared restoration completed by Tony Castellano of TC Restoration, Palmdale, California, in May 2011. New Jenkins Interior leather was fitted at that time. Since, it has accumulated just five miles and has been exercised briefly, but regularly, while stored in a climate-controlled environment. Originally a Texas car, it was delivered to A. C. Stephenson in March 1953 as evidenced by the personalized steering wheel hub unique to Skylarks. Its second owner was Dwayne Walter of Redondo Beach, California; later enjoyed by David Griggs of Cannon Falls, Minnesota, a Buick Club member, prior to being purchased by the consignor, its fourth owner, in May 2009. It comes complete with a comprehensive photo album documenting the restoration, along with receipts detailing the same and an owner's manual reprint. The Skylark has been shown one time – a trophy winner at the Desert Classic Concours in Rancho Mirage, California. The consignor simply describes it as, "one of the best." The Skylark is arguably the ultimate Buick in the eyes of collectors and is certainly the cornerstone of any collection of iconic Buicks and '50s automobiles.
158 1963 Chevrolet Corvette Sting Ray Split Window Coupe 30837S118801 $100,000 $125,000 N/R $89,600 €78,583 -10% Ermine White over Red. This numbers-matching example is finished in Ermine White over a red interior. It is equipped with the Powerglide automatic transmission and is reportedly one of only 278 1963 Corvettes to feature factory air conditioning, a new option that year. This rare feature is noted by the Chevy bowtie sticker on the rear window proudly proclaiming, "Air Conditioned." Power is supplied by a 250-hp Turbo-Fire 327-cu. in. V-8. It is optioned with power steering, power brakes, power windows, AM-FM radio, and a wood-rimmed steering wheel. According to the consignor, the Corvette is thought to be largely original, including the interior and the paintwork from the cowl rearward. He describes it as "a nice, honest car," and it presents very clean underneath, too, showing little evidence of use in inclement weather. The odometer reads little more than 62,000 miles from new, also thought to be correct.
159 1971 Ferrari 365GTS/4 Michelotti Spider 14299 $600,000 $650,000 $670,500 €588,055 3% Dark Blue and Grey over Orange leather. In 1976, Chinetti ordered three more Daytonas from Michelotti to be configured to road specifications, and the featured car, chassis no. 14299, was the first of these. The car began life as a standard Daytona coupe equipped with air conditioning and power windows, and specified for the American market. Completing assembly in May 1971, the 365 GTB/4 was finished in Grigio Ferro (Iron Grey) and upholstered with Rosso Vaumol leather. The car was then retailed through Chinetti's Connecticut-based distributorship and purchased by a Dr. Silva. Sometime over the next four years the Daytona was traded back to Chinetti, and he submitted it to Michelotti in 1976 for use on his three-car order. Michelotti re-bodied 14299 in the style of the 1974 Turin show car, though the cut-down doors and vent windows were de-emphasized. The spider was fitted with five-spoke alloy wheels and a tan soft top, and it was painted in a two-tone scheme of dark blue over grey. The interior was re-trimmed in orange-hued leather, while the dashboard layout was re-configured using the original car's Veglia Borletti gauges. A color-matched hardtop was fitted to complete the finishing touches. In 1977 the NART Spider was delivered back to Chinetti and he added script reading "Marion" in honor of his wife, to whom he gave the car as a present. Three years later Chinetti loaned the Daytona to Michelotti for presentation on the designer's stand at the 1980 Turin Motor Show, after which the car was displayed through 1982 at the Le Mans Museum in France. Two years later the spider was also presented at the La Baule Concours d'Elegance. In 1985 the 365 GTB/4 returned to the U.S., and as Mrs. Chinetti had passed away in the interim, the importer chose to sell the car. The spider was then purchased by Los Angeles-based dealer Marty Yacobian, and he presented it at the 1986 Palm Springs Concours d'Elegance. In January 1990 the car was sold to Richard Gorman of North Miami, Florida, and he in turn sold it to Marv Tonkin, brother of the well-known Oregon-based Ferrari dealer Ron Tonkin. In September 1991, the minimally driven Daytona special was acquired by the highly respected Jon Shirley, whose world-class collection has garnered numerous awards at the finest events worldwide, including the first Ferrari to ever win Best of Show at Pebble Beach. The unique Ferrari remained in Mr. Shirley's collection for 22 years, being consistently maintained as needed while enjoying the company of his production Daytona Spider and alloy 275 GTS/4 NART Spider, among others. Later in Mr. Shirley's ownership the spider was certified by Ferrari Classiche with a unique Attestation of Historic Interest, an honor bestowed on cars that are deemed to possess important competition or show history subsequent to when they were first sold by Ferrari. After being purchased by the consignor in August 2013, this Ferrari was presented at the Cavallino Classic in January 2014, winning an award for Design Distinction. A few months later the car garnered an Amelia Award at the 2014 Amelia Island Concours d'Elegance, and it returned to the Florida-based concours in 2018. The spider has accrued roughly 3,000 miles of rally use during the consignor's ownership, including participation in the Copperstate 1000. Offering rarity and a unique glimpse of Michelotti's interpretation of the celebrated Daytona, this handsome one-off Ferrari is steeped in the provenance of the famed Luigi Chinetti, and would make a great acquisition for the Maranello completist searching for particularly unusual coachbuilt examples. Still displaying just 5,479 miles accrued since the 1976 rebuild, the spider is sure to draw interest at FCA gatherings and major concours d'elegance, or may be appreciated for its sublime styling, a tribute to the genius of the great Giovanni Michelotti.
160 1993 Jaguar XJ220 SAJJEAEXBAX220789 $400,000 $500,000 Not sold Not sold N/A Silverstone Green over Sand leather. This Jaguar XJ220 was produced 8 February 1993 and sold new to TRW chief Tom Walkinshaw in April of that same year, for his personal collection. It was then transferred to a collector, and for this reason was not registered until 1998. In 1998 it underwent a major overhaul that included a fuel tank replacement as recommended by the manufacturer. Another major overhaul was conducted in August 2010, and in 2011 other works were carried out, including replacement of the brakes and tires. The service file, including invoices, is included on file with the car. The previous owner participated in the 2011 Rallye de Paris. In 2011 it was sold and imported to Switzerland, where it was used very sparingly. With the last year, the car was sent to renowned XJ220 specialist Don Law who fully inspected and serviced the rare Jaguar, for approximately US$50,000, to ensure that it had been properly sorted and ready to drive. Finished in stunning Silverstone Green with Sand leather and equipped with an Alpine car radio with 16/9 GPS, this Jaguar XJ220 is in exceptional condition. A landmark model in Jaguar's illustrious history, the XJ220 is still the company's fastest-ever production car. As such, it remains highly collectible, being sought after by Jaguar aficionados and supercar collectors alike. Boasting gorgeous looks and tremendous performance, this beautiful XJ220 represents a wonderful opportunity to acquire one of the most significant supercars of its era. via Bonhams Goodwood '09 Not sold UK140k & Artcurial Le Mans '11 Not sold EURO 130k.
161 1963 Shelby Cobra 289 CSX2195 $725,000 $900,000 Not sold Not sold N/A Bright Blue over Black. S.P. Spaulding Ford (1), for Ford Motor Co. use, special-ordered by Ford with extruded rear wings to accept wider tires and a factory rollbar. It came with a black interior and 'Class 1' accessories package, which included chrome rocker covers, WSW tires, and a luggage rack, After exhibition at several promotional events, Tony Fisher, NC (2), drag raced with success, Jim Walker, Canada (3), unknown, Larry Epworth, unnamed, OR, USA '85. Extensive documentation, detailing thousands of dollars and hundreds of hours of labor, show that this amazing Shelby Cobra was 'restored incrementally' between 2006 and 2018, as every component and element has been replaced, renewed, rebuilt, or upgraded. The car was repainted the original Bright Blue and the interior and exhaust were returned to factory-correct specification. Accompanying this Shelby Cobra is a portfolio of documentation, including an event program on which the late great Carroll Shelby himself penned 'Chassis CSX 2195' and his own signature.
162 1992 Spice SE92C Ferrari SE92C014 $250,000 $300,000 Not sold Not sold N/A Rosso Barchetta racecar. Spice Engineering was a strong force into the early 1990s when the Ferrari-powered SE 92C GTP offered here was completed. It was not a Group C car, but was instead intended for use in IMSA GTP and GTP Lights Championship in the U.S. That innovative series wrapped up in late 1993 and gave way to the World Sports Car Championship. At that time, the car was campaigned by L'Guja Racing's Ranieri Randaccio. Unlike most Spice Engineering racers, this SE 92C speaks with a hearty Italian accent from its large exhaust pipes. A Ferrari 355-based V-8 built by Amoroli puts out around 475 hp. The car's early competition miles came at the hands of Randaccio, who reportedly was involved in an accident at Sebring in 1996. The Ferrari-powered Spice race car was rebuilt and has not been raced ever since. In 2006, its owner at the time commissioned Autoworks Unlimited in Harwinton, Connecticut, to complete a restoration. Completing such a project on a car that was hand-built on the other side of the Atlantic a decade and a half earlier was no easy task, but the Spice Ferrari shows well today as it wears Rosso Barchetta livery inspired by Ferrari's earliest racing efforts. The Spice Ferrari has been exercised regularly at Ferrari club events over the last decade, including some light track-day use. It features a new fuel cell, a new clutch, and will be delivered with an extra set of BBS racing wheels. With its British–Italian heritage, the Spice Ferrari SE 92C offers a unique combination of attributes, including a chassis created by a seasoned racer and the distinctive power output of the Ferrari 355 V-8 engine. Ready to be enjoyed, it would be the talk of the paddock at any gathering of Ferraris on the track.
163 1968 Ferrari 330GTC 11517 $600,000 $800,000 $687,000 €602,526 Mid Giallo Fly over Nero leather. Originally delivered new to Luigi Chinetti Motors of Greenwich, Connecticut, this 330 GTC was first sold to well-known Ferrari customer John Messore of Miami, Florida. The car remained in Florida until the mid-1980s before making its way to San Francisco, California, where it would eventually be exhibited at shows. This 330 GTC became the first production Ferrari to be invited to the prestigious Pebble Beach Concours d'Elegance in 1998, a testament to the high quality and authenticity of this car. Junior Conway of Junior's House of Colors painted this striking Fly Yellow Ferrari in 2005 and, as is typical of his renowned perfectionism, the quality of paintwork is exceptional. The bodywork is excellent and the chrome, rubber, and glass are all highly presentable. Renowned automobile upholsterer Tony Nancy expertly trimmed the interior and, to this day, it continues to look amazing. Fitted with the classic AM/FM radio, leather bucket seats, and wood-rimmed steering wheel, the interior embodies the elegance of a 1960s Gran Turismo. The beauty of this 330 GTC is more than just skin deep. The exacting mechanical restoration is a testament to the work of Norbert Hofer's Gran Touring Classics of Los Angeles, and upon inspection, it is clear that the engine bay and undercarriage are all prepared to the highest standards of authenticity and finish. The engine bay features the correct crackle-finish texture, copper tubing, hoses, and clamps. It is tidy, correct overall in appearance, and shows little use. Even the stance is perfect as it is fitted with the optional Borrani wire wheels and correct XWX tires. At the time of its restoration, the car had covered approximately 60,000 miles and was said to be in excellent condition. The authentic restoration has earned this 330 GTC a bevy of 1st place prize awards at such venues as Santa Barbara, Beverly Hills, Newport Beach, Torry Pines, and Concorso Italiano. It has also received two Platinum Awards, one each in Monterey and the 2005 Cavallino Classic in Palm Beach. It has been properly maintained and driven sparingly in recent years, maintaining a high level of quality of appearance and drivability. A head-turning, exciting color scheme matched with an impressive provenance and quality restoration and care make this Ferrari exceptional among other
164 1929 Pierce-Arrow Model 125 Roadster 2004504 $100,000 $125,000 N/R $89,600 €78,583 -10% Tan and Brown over Tan leather. Discovered on a ranch in central Oregon in about 1965 by Ray Rumford, he contacted Sam Merrell who purchased this car. He then brought it to Beaverton, Oregon, and put it in storage until 1993. The consignor was transferred ownership, but not possession of the car, and it was he who arranged for the restoration over a period of five years. The wood structure was meticulously rebuilt by Ray Graber of San Diego, and the interior by Ken and Cindy Nemanic. The consignor took possession five years ago; however, it was not in operating condition. A 1930 Pierce-Arrow engine block was fitted at that time and according the consignor, thought the original block is included with the sale. This sporting Pierce-Arrow is a well-preserved older restoration ideal for touring, finished in tan with brown fenders and beltline, a tan canvas top, and matching tan leather interior. It is equipped with dual side-mount spares, trunk rack, and whitewall tires. It is one of 8,422 units produced by Pierce-Arrow for 1929 and was priced at $2,875 when new. It rides on a 133-in. wheelbase and power is supplied by Pierce-Arrow's smooth 125-hp inline eight-cylinder engine. A 1964 State of Louisiana inspection sticker and 1965 AACA Glidden Tour decals on the windshield provide a glimpse of its earlier history. Ideal for touring, this vehicle is eligible for all CCCA CARavans and events.
165 1937 Packard Super 8 Coupe 1018 292 $100,000 $125,000 N/R $106,400 €93,317 Mid Regatta Blue over Light Grey fabric. This Packard Super Eight is finished in Regatta Blue over a light grey fabric interior. Power is supplied by a smooth 135-hp 320-cu. in. inline eight-cylinder engine with a three-speed manual transmission. Restoration was reportedly completed in the early 2000s under the previous owner and done by Glenn Vaughn Restoration of Idaho. It has been in the possession of the consignor for the last 10 or so years, and he is believed to be just the third owner. In addition to having been repainted during restoration, the interior was re-fitted with lovely grey upholstery and door panels replete with matching carpets and headliner. The engine and gearbox are said to have been rebuilt at the time of restoration. The odometer was set to zero at the time and currently shows just 700 miles confirmed by the clean underhood area and undercarriage. A factory radio is installed, as well, although currently inoperative. Photo documentation of the restoration is provided and receipts for any work done by the consignor are available for review. As a CCCA Full Classic, it is eligible for all CARavans and club events.
166 1969 Ferrari 365GT 2 + 2 12633 $250,000 $300,000 $215,000 €188,563 -14% Azzuro over Rosso leather. According to research by noted marque historian Marcel Massini, chassis 12633 was completed in July 1969. This U.S.-specification version, originally finished in striking Azzuro with a Russo leather interior, was delivered to Ferrari's official West Coast distributor, Bill Harrah's Modern Classic Motors in Reno, Nevada. Treated to a sympathetic restoration and comprehensive mechanical overhaul in the early 2000s, this beautiful Ferrari has been driven sparsely, but carefully maintained ever since. Paint and brightwork are still in excellent condition and body panels fit properly, reflecting the high quality and attention to detail paid to this 365 GT 2+2 when restored. A polished set of correct, original Borrani wire wheels, dated May 1968, mounted Pirelli CN72 tires, complement the elegant Pininfarina coachwork. Inside, the sumptuous leather interior features the correct Becker Europa II radio and factory air conditioning. With its highly desirable combination of performance, luxury, and Italian style, this 365 GT 2+2 is an ideal choice for touring, Ferrari club events, and shows.
167 1954 Buick Skylark Convertible 7A1098771 $100,000 $125,000 N/R ? ? N/A Condor Yellow over Yellow and Black leather.Resplendent in dazzling Condor Yellow over matching yellow and black two-tone Jenkins Interior leather upholstery, this is arguably among the finest examples extant of the 1954 Skylark. A photo-documented rotisserie restoration by Dan Laughlin of Dan Laughlin Customs, Anderson, California, was completed after the car was purchased from Beverly Kibler of Redding, California, in June 2008. It is evidenced by a detailed book for the new owner, including receipts totaling in excess of $222,000 spent from 2014–2016. Since restoration, it has been used minimally, though exercised regularly and stored in a climate-controlled environment. It has been detailed annually to maintain its fresh-from-restoration appearance and quality. It has never been shown since restoration, offering its new owner an excellent opportunity to be invited to the some of the finest shows and concours.
168 1961 Oldsmobile Starfire 616K01025 $70,000 $80,000 N/R $69,440 €60,902 -1% Blue over Blue leather. The convertible Starfire was among the most desirable Oldsmobiles for 1961, and the example offered here makes it plain to see why. This Starfire has been fully restored to as-new condition and offers a taste of what an Olds dealer floor must have looked like in 1961. It retains its original 394-cu. in. V-8 which provides some 330 hp, nearly enough to ensure a proper takeoff. Fitted with the highly desirable factory air conditioning (a $378 option!), power steering, power brakes, power windows, rare power vent windows, matching wheel covers, trunk opener, clock, and the iconic "Wonderbar" radio with dual antennas, this Starfire was fully loaded from new and is as comfortable as it is beautiful. The interior was likewise fully restored, including correct-type full leather interior as per original. Superbly finished inside and out, it performs as new in all respects and is sure to be a centerpiece of any Oldsmobile collection. The limited-production Starfire convertible was the highest priced Oldsmobile for 1961. The example offered here is a superb opportunity to experience a bit of early 1960s style and luxury. With numerous awards, including the prestigious AACA Senior First National, you'd be hard pressed to find a better example anywhere. It is an ideal choice to serve as wingman at any number of shows or tours.
169 1950 Jaguar XK120 Alloy Roadster 670111 $300,000 $400,000 Not sold Not sold N/A Red over Biscuit leather and Fawn top. According to the accompanying JDHT Certificate, the alloy roadster on offer was built on 26 January 1950. A factory left-hand-drive example, it was finished in Red with a two-tone Biscuit and Red leather interior, with a Fawn convertible top. The car was shipped on 10 February 1950 to CAMAV, the Jaguar distributor in Caracas, Venezuela, a country that at the time had its fair share of wealthy sports car enthusiasts. As is common with many exported Jaguars, early ownership of the car is unknown. In 1979 the Jaguar resurfaced under the ownership of James Caraher of Tacoma, Washington. The XK 120 was restored under Caraher's tenure and later sold to Robert Ames of Seattle in the late 1980s. Ames proceeded to refine the restoration and elevate the car to concours condition. Shortly thereafter it was entered in the fourth Biennial JCNA Concours at Bend, Oregon, in August 1989, winning its class with 99.36 points as well as being awarded Best of Show, as confirmed by the JCNA. The Jaguar was acquired in the early 2000s by a new owner. In 2017 the car was sorted by XKs Unlimited of San Luis Obispo, California, following many years of climate-controlled storage. Later in 2017 the car changed hands once again, and following a little over a year of ownership, this stunning alloy-bodied Jaguar is once again offered for sale. Much of the original restoration is well preserved and still very authentic. The original engine block matches the JDHT certificate, though the cylinder head is an unstamped replacement unit. Further, the car is accompanied by a correct tool kit, air pump, and jack. An XK 120 is a figurehead of any proper sports car collection, and this is a fine example, with its rare alloy coachwork, an interesting history, and excellent enthusiast care throughout the years.
170 2006 Ford GT 1FAFP90S16Y401908 $300,000 $400,000 $318,500 €279,337 Mid Centennial White over Black leather. This 2006 Ford GT, finished in Centennial White with contrasting black leather interior, was completed by the Ford factory in early 2006. It was the 219th of only 222 examples finished in that color for 2006. Delivered new in Ontario, Canada, it was later acquired by a prominent Texas collector in 2008 after accumulating a mere 578 miles from new. Since then it has been fastidiously cared for and meticulously preserved in a climate-controlled environment. Driven sparsely in the last decade, the odometer is now showing less than 786 miles. Options include painted body stripes, red painted Brembo brake calipers, and lightweight BBS forged aluminum wheels. As a Canadian-delivery example, the McIntosh stereo was not offered as an available option. An impressive collection of factory equipment and accessories accompany the car, including an air compressor, tow hook, battery charger, and car cover with matching storage bag. Even the original interior information hanging tags are still with the car. Furthermore, the car includes an original window sticker and production certificate. With documented low mileage and a lifetime of attentive stewardship bestowed upon it, this spectacular Ford GT is worth serious consideration by any discriminating collector
171 1949 Lesovsky Offy Indy 500 Roadster 3 $250,000 $350,000 $201,600 €176,811 -19% Metallic Blue over Red. Making its Indianapolis debut in 1948, it failed to qualify. Lou Moore sold one-half interest in the car for $8,750 to his crew chief Charlie Marant the following year. George Connor was able to qualify the car in 6th position for the Indy 500 in 1949, finishing the race with an impressive 3rd overall. Bill Holland drove it at two subsequent AAA races that year at Milwaukee and Trenton. Connor drove the car in two more 500s for Moore, finishing 8th in 1950 and 30th in 1951. In 1952 and 1953, Charlie Marant independently entered the car at Indianapolis, but driver Bill Taylor was unable to qualify either year. In 1954, second owner Bob Christie attempted to qualify the car, however a failed magneto put an end to his Indianapolis hopes. Later, it was purchased by Malcolm Miller of Vancouver, Washington, who successfully campaigned it at Pacific Northwestern tracks with driver Bob Gregg. An accident at Sacramento in 1955 with Len Sutton at the wheel caused the car to be retired from competition. It was sold by Miller to Donald "Duck" Collins of Portland, Oregon, who carefully preserved the components of the car over the years. A subsequent owner commissioned a complete and authentic restoration by noted vintage race car specialist Jim Mann of Elkhart, Indiana. With its classic Indy car looks, the Blue Crown Special is one of the most interesting and attractive Indianapolis racers produced in the Roadster Era. This meticulously restored and historically significant race car is an exceptional addition to any collection of historic American racing cars. via RM Monterey '15 $302k.
172 2016 Porsche 911 Carrera GTS Rennsport Reunion Edition WP0AB2A9XGS123388 $175,000 $225,000 $201,600 €176,811 Mid Fashion Grey over Black. Each Rennsport Reunion GTS coupe was painted Fashion Grey – a paint-to-sample color well known to enthusiasts that dates back to the 356 – and further outfitted with black and red stripes on the doors, roof, hood, and rear decklid. Inside, the black interior features both leather and Alcantara. Optional extras include the desirable 18-way adjustable sports seats and an upgraded Bose stereo system. Further differentiating it from other GTS coupes, the dashboard and door-sill covers are finished in carbon fiber and boast Rennsport Reunion Edition identification. The Rennsport Reunion logo appears on the center console. The Sport design steering wheel, door panel trim, floor mats, and both seat headrests are all stitched in contrasting Carmine Red, a color that also appears on the seat belts and tachometer face. Delivered new to Florida, this example has been garage-kept and preserved in virtually as-new condition since leaving the production line. Today, it has been driven less than 50 miles from new, making it perhaps the lowest mileage example in existence and a true collector's item. Importantly, it comes with all its delivery paperwork, original window sticker, and original owners' manuals. With the introduction of the 992-generation and turbocharged second-generation 991 Carreras, the naturally aspirated 991 models will continue to be well regarded by collectors and enthusiasts and within the scope of the GTS models, the Rennsport Reunion Editions are clearly the most desirable.
173 1989 Rolls-Royce Corniche II Convertible SCAZD02AXKCX24644 $100,000 $150,000 N/R $105,280 €92,335 Mid Magnoli over Navy Blue leather. Presented here is perhaps one of the finest 1989 Rolls-Royce Corniche II Convertibles in existence. This particular example was purchased new by a woman residing in Ohio from Rolls-Royce Cincinnati and has remained in her ownership ever since. Beautifully finished in Magnolia with a matching top over a navy blue leather interior and carpets with contrasting magnolia piping. With nary a crease to be found on the sumptuous leather seats, the car presents exceptionally well throughout, evidence of 30 years of loving care. Clearly her prized possession, it has only been driven just 6,350 miles from new and is accompanied by its original manuals and jack. Perhaps the most exceptional Corniche ever offered, this example checks all the right boxes and is ready and waiting for its second owner.
174 1969 Jaguar E-Type Series II 4.2 Roadster 1R11057 $110,000 $130,000 N/R $72,800 €63,848 -34% Triple Black. This outstanding original example was purchased by its current owner from a lady in Santa Barbara who purchased it new in California. Carefully driven only approximately 53,000 miles since new, its condition reflects the loving care bestowed upon it by its owners. Finished strikingly in black with a matching black leather interior and top, it represents the essence of sporting elegance that Jaguars are known for. The black paint, top, and interior, including the carpets, are original from the factory and in excellent condition. Recently, $14,000 was spent rebuilding the mechanical aspects of this E-Type, as well as a new set of tires fitted, to assure it runs and drives without concern. It has been driven less than 50 miles since then and is ready to be enjoyed. Also accompanying this Jaguar are the original warranty book, jack, tonneau cover, service receipts, and Jaguar Heritage Trust Certificate confirming its original delivery specifications. It is rare to find an E-Type that is in such an exceptional state of preservation, highly original, and mildly patinated, yet properly sorted and ready to enjoy. This second-series E-Type presents a rare and unique opportunity for touring and exhibition in Jaguar concours preservation classes.
175 2008 Ferrari 599GTB 161636 $225,000 $275,000 $235,200 €206,280 Mid Rosso Corsa over Giallo Fly leather. Boasting perhaps one of the most eye-catching color combinations to have ever left Maranello, this Rosso Corsa 599 GTB is certainly not for the faint of heart. Upon, closer inspection, the bright red paintwork is not what catches the eye, but the contrasting interior color of bright yellow. The lower portion of the dash, as well as the carbon fiber bucket seats with Daytona-style inserts are yellow, while the top portion of the dash and steering wheel are trimmed in Rosso leather. Further accentuating the difference in color, contrasting stitching is utilized throughout, with red stitching on yellow leather and yellow stitching used on red leather. Both the doors and the rear parcel shelf are trimmed in both red and yellow leather. Produced in May of 2008, according to the accompanying CARFAX, the car was delivered new to California and remained with its first owner for just over 4.5 years in Nevada. With its subsequent owners, the car remained in California before moving to the East Coast with its current custodian. Furthermore, the car is accompanied by its original car cover, tool kit, and original manuals. For the individual looking to stand out from the crowd, this 599 GTB most certainly fits the bill.
176 1960 Mercedes-Benz 190SL 121.040.10.015793 $175,000 $225,000 $123,200 €108,051 -30% Light Grey over Red leather. According to the data card on file, this 190 SL was delivered to Capt. Richa of the 7th Army of Wurzburg, Germany, on 18 January 1960. Presumably an officer of the United States Army, Captain Richa ordered the 190 SL through the NATO affiliated dealership. Although delivered to Germany, due to his nationality, this model was originally a Special Version for the U.S., as noted on the data card. Originally delivered in Feurrot (DB 534) with ivory leather upholstery, the 190 SL now presents beautifully in Hellgrun over red leather. Presented in a beautiful and classic color scheme, this Mercedes-Benz 190 SL is primed and ready for its next owner.
177 1965 Porsche 911 302156 $150,000 $180,000 N/R $114,800 €100,684 -23% Silver Metallic over Red leatherette. According to a copy of its original factory Kardex, this 911 coupe was completed on the last day of August 1965, making it one of the last built before the factory's annual late-summer model-year changeover. Originally Slate Gray over a red leatherette interior, it was fitted with U.S.-specification road equipment and optioned with a Webasto gasoline heater and fitted with Phoenix tires. The consignor states that he purchased the car in early 2017 from a Virginia family that believed to have acquired the car from new; it was passed from father to son and then to the son's surviving spouse. The consignor adds that all the body panels appear to be numbers matching, and all the trim is original. This car was fitted with front-seat headrests and a radio/antenna package, accessories commonly fitted after delivery to thwart dockside theft, a common problem in those days. Although this example has not been restored as such, it was repainted in Silver Metallic in the 1980s. It retains its original leatherette interior with three-point seatbelts, highlighted by a wood-rimmed steering wheel, and the handsome wood-veneer dashboard trim housing VDO instrumentation. A set of desirable Fuchs forged alloy wheels conceal the four-wheel disc brakes. A new set of Vredestein Sprint Classic tires has also been fitted. The odometer read 1,399 miles at the time of cataloguing, and it is likely that it has begun a second rotation. This 911 is supplied with its original owner's manual, spare parts catalogue, workshop manual, jack and hazard kit, as well as an extra hood badge, copy of the factory Kardex, and Porsche Production Specifications certificate. Arguably one of the most iconic cars in the world, the Porsche 911 has captured the hearts of automotive enthusiasts for years. This car, a stunning, first-generation, short-wheelbase 911 is a very sought-after model among Porsche collectors. Remaining very much in the way it left the factory in 1965, save for an older repaint, this highly original 911 is ready to be enjoyed by new ownership.
178 1934 Lincoln Model KA Sedan KA2850 $40,000 $50,000 N/R $22,400 €19,646 -50% Black over Beige. This 1934 Lincoln KA was completed with Four-Door Sedan (525) coachwork by Murray Body Corporation in Detroit, Michigan. The car was shipped on 8 February 1934. It is reported to have been sold new in Southern California to a wealthy family who would go on to enjoy the car for over 40 years. When it came time to part with the car, they chose to donate it to a museum where it was put on display. Following its stint in the museum, the car was purchased by a collector. To date, the car has covered less than 89,700 miles over the course of its life, preserved and maintained throughout. Presented in black with black wire wheels with factory hubcaps and blackwall tires, the car has a very conservative appearance, allowing the original owner of this Lincoln to fly under the radar with his expense Depression-era purchase. The car features the only option offered in 1934, dual side-mount spares, and in addition to the original paint, retains its original interior and glass. Within the last year the car has benefitted from a flushing and repair of the cooling system, brake system, as well as the carburetor and fuel system. The car is accompanied by its Lincoln Automobile Record, provided by The Henry Ford, specifying this car's original build information. Recognized as a Full Classic by the Classic Car Club of America, this 1934 Lincoln V-12 Town Sedan is a true time capsule. It is an excellent candidate for further preservation, and with its powerful V-12 engine and five-passenger occupancy, it would be a wonderful car to enjoy on a CCCA tour.
179 1963 Apollo 3500GT Coupe 1004 $140,000 $160,000 N/R $134,400 €117,874 -4% Rosso Burgundy over Nero leather. This 1963 Apollo 3500 GT, chassis no. 1004, is a very early production model and is believed to have been delivered new to the West Coast. Presented in a deep burgundy, it shows in excellent condition, wearing an older lovely restoration. The car rides on gorgeous, polished alloy Borrani wheels, wrapped in period-correct Michelin X radial tires. It is powered by a Buick 3.5-liter V-8 engine mated to a four-speed manual gearbox, and is very well presented under the hood. The Apollo cabin is remarkably comfortable, with room for two and generous luggage capacity. This example's interior remains faithful to the original, with door cards, interior panels, and headlining upholstered in the factory-correct heavy-grain vinyl. The dash and seats are trimmed in black leather and floors covered with high-quality Wilton carpet. The Jaeger tachometer and speedometer are ideally situated ahead of the driver, while auxiliary dials are arranged neatly in the center of the dash giving it a classic layout. A wood-rimmed steering wheel completes the interior. The Apollo's powerful and reliable Buick running gear paired with its breathtaking Italian coachwork combine to create a genuinely outstanding GT, one worthy of taking on the thoroughbred counterparts from Europe.
180 1932 Chrysler CP8 Coupe 7525898 $60,000 $80,000 N/R $41,440 €36,344 -31% Dark Green over Black. The car is nicely restored in dark green with black moldings and top. Accented with a gold pin stripe, it has a cloth interior and features window shades in the rear. The green wire spoke wheels sport wide whitewall tires, another pair of which appear as dual side-mount spares.
181 1955 Buick Special Estate Wagon 4B1113385 $37,500 $47,500 N/R $23,520 €20,628 -37% Blue and White. This Buick Special Estate wagon is surely one of the best examples available. It received a high-quality cosmetic restoration, including a full repaint and re-chromed bumpers, some 10 years ago and exhibits all the characteristics of a lovingly maintained and well-preserved original low-mileage car. The restorer, said to be a long-time Buick collector, replaced carpeting and the front seat, while expertly matching it to the original rear seat and all of the original door panels, headliner, and interior panels. Speaking to the long-time original status of the car, during a recent inspection of the spare, the consignor found a newspaper from 1957 in the spare tire well! Seldom seen in any condition due to its low production numbers, this Buick Special Estate wagon was sold new to Mr. A. A. Mullen of Keyser, West Virginia. It is fitted with its original 264-cu. in. V-8 engine and Dynaflow transmission and is also equipped with power steering and power brakes. It also features a highly desirable set of color-matched luggage and a wicker Brexton picnic set, along with other period accessories. Also included is the original Bill of Sale, warranty papers, Installment Loan papers, owner's manual, and factory brochures. An ideal example for showing or cruising with friends and family, the Buick wagon offered here will surely be a welcome addition to any collection.
182 1981 AAR Eagle Indy car 8104 $30,000 $40,000 N/R $78,400 €68,760 96% Blue indy car. This Chevrolet-powered example, chassis no. 8104, was purchased new by John Menard, who campaigned it in the CART series beginning at Watkins Glen in 1981, where it was driven by 1977 Formula Super-Vee champion Herm Johnson. Johnson then raced it in Mexico City, placing 8th, finishing the season by coming in 9th in Phoenix. After racing again at Phoenix and Atlanta early in the 1982 season, the Eagle's last professional competition would be at the 1982 Indianapolis 500, wearing #28. The car qualified at a speed of 195.929 mph and earned 14th placement on the grid for the start. By the end of the race, Johnson had worked his way up to 9th. In 1989, the car was purchased by Thomas Mittler, of South Bend, Indiana, who lent the car to the Studebaker National Museum for display during the 1990 Studebaker festival. During Mittler's ownership, the car was kept on static display. By 1993, the car became part of the Pond Collection and campaigned under the banner of Bob Pond Racing. It was driven in the final round of the American IndyCar Series at Willow Springs International Raceway by former Shelby American employee and Nissan factory driver John Morton. Morton finished 2nd overall on Saturday, and in the subsequent race the following day, Morton placed 1st overall, in what would be its final race under the Bob Pond Racing banner. It was then acquired by the current owner from that esteemed collection. This well-pedigreed race car presents a unique opportunity to acquire a piece of American racing history
203 1960 Porsche Junior 109 Tractor 109 14911 $30,000 $40,000 N/R $29,120 €25,539 -3% Red tractor. This 1960 Porsche-Diesel Junior is an excellent example of the 109 model, which was the slightly larger of the two Junior models produced. It is powered by a 15-hp, 53 cu.-in. single-cylinder, air-cooled engine. It is a lovely and well-restored example, correctly finished in traditional Porsche-Diesel red, the signature livery of the entire Porsche tractor line. The paint quality is excellent on both the body and chassis, and the sheet metal on the fenders and distinct rounded nose is straight and in excellent condition. It rides on a set of correct cream-colored wheels that show high-quality finishing and are shod with excellent rubber. The Junior is first and foremost a tool for work in conditions that required the utmost in dependability, so creature comforts and trim are essentially non-existent. But despite its rugged simplicity, it is a great-looking machine, with pleasing, simple style and plenty of character. The collectability of all things Porsche has drawn renewed attention to these wonderful tractors, and it now seems that most serious Porsche collections include at least one of these air-cooled diesel workhorses. Equally, enthusiasts of classic tractors appreciate the Junior for its functionality as much as for its classic style. This is a lovely example, beautifully presented, and is ready for action on the field, be it the farm or show.
204 1974 Volkswagen Type 181 Thing 1842322047 $15,000 $25,000 N/R $24,640 €21,610 Mid Khaki over Black. This example, sourced from its original Arizona owner in early 2016, proudly displays its original Alpine Green paint with just the right patina. It was then modified in a Rat-Rod like motif by air-cooled expert Doug Turnbull Autosports for the consignor. The 1,600-cc single-carb VW motor was serviced in late 2018. This example has been modified with a stainless-steel exhaust (custom bumper exit), adjustable air suspension, new shocks, tie rods, ball joints, spindles, and a set of authentic Porsche Fuchs alloy wheels. This car's complete maintenance history, receipts for the modifications, and original manuals are included.
205 1938 Buick Business Coupe Custom 13282604 $55,000 $65,000 N/R $24,640 €21,610 -55% Sahara Silver Metallic over Cranberry leatherette. 1938 Buick was owned for many years by a noted Minnesota collector. While a restoration began in 2002, the project was completed by Regal Roadsters of Madison, Wisconsin. This unusual mild custom presents a very period flavor with many modern conveniences. What is believed to be its original "Dynaflash" engine was slightly modified with an overbore and a pair of Stromberg carburetors mounted on a split intake manifold. Atop the engine is a prototype "Du Rousseau" finned cast-aluminum valve cover manufactured by the owner of a foundry who was a supplier to Crosley. It is the only one of its kind. The electrical system, including the windshield wipers, has been upgraded to 12 volts throughout, including a single-wire alternator. This intriguing Buick has been equipped with power steering from a 1975 Buick LeSabre, power brakes from a 1963 Ford Ranchero, and a Walker radiator with electric fan. A Vintage Air heater warms the interior, which reveals delightful Art-Moderne touches in the fully equipped dashboard and interior. There is a custom-built rear seat which replaced the original storage shelf; the seats and interior panels are trimmed in cranberry leatherette; the floor and trunk carpeting is charcoal German loop; and there is a new English broadcloth headliner. Stock-appearing winding handles operate the electric windows. A modern, high-end stereo entertainment system has also been installed. Tasteful body modifications include grey-tinted glass, bumpers moved closer to the body, and custom turn signals. New running boards from Hunley Acuff were fitted, and rear skirts carry chrome deco spears. The suspension was upgraded with modified coil springs and GM progressive bump stops. A detailed build sheet, restoration and service invoices, and component manuals are included with this delightful business coupe, which enjoyed a full service and fluid change in April 2018.
206 1986 Porsche 911 Carrera Targa Outlaw WP0EB0915GS161261 $40,000 $50,000 N/R $44,800 €39,291 Mid Guards Red over Black and Burgundy. Here is a very interesting 1986 911 Carrera Targa that fits nicely in the latter category. The builder relates that it was a father–son project based on a car spotted in a neighbor's garage in suburban Madison, Wisconsin, about four years ago. Although it showed signs of normal wear, it was numbers-matching with a good long-term maintenance history. The builder and his son embarked on a three-year cosmetic restoration, taking "creative license" and adding a number of personal 'outlaw' touches, such as removing the original impact bumpers and replacing both fascias with lightweight fiberglass; the front resembling that of a factory RSR and the rear now accommodating a custom-made center-exit twin-outlet exhaust system. The car was stripped to bare metal and given a high-quality repaint in its original Guards Red paint, which is protected by SunTec Paint protection film, and Black Porsche side-stripes, a nod to those often seen on early 911s. The air-conditioning system was removed, and the stock door cards were replaced with lightweight RS-style panels with red fabric pull straps. The electric windows and seats were retained. The car was handed over to a local Porsche specialist, Doug Turnbull Autosports, who addressed its mechanical needs. The builder states that more than $30,000 was spent refreshing the car, which features a set of refurbished lightweight 17-in. Fiske two-piece forged alloy wheels, powder coated in satin black with Michelin ZR-rated tires. Completed in September 2017 and most recently serviced in early 2018, this most attractive 'outlaw' Targa with its updated appearance, fresh and flawless paint, turns heads wherever it travels.
207 1969 Porsche 911E Coupe 119200588 $65,000 $75,000 N/R $89,600 €78,583 19% Blue Metallic over Black leatherette. Offered here is a very attractive 1969 911 E coupe delivered 18 March 1969 in special-order Blue Metallic (6853) over black leatherette upholstery and charcoal carpets. It was factory-equipped with U.S.-specification sealed-beam headlamps and a speedometer reading in miles per hour, tinted glass all around, and a Blaupunkt Frankfurt stereo radio package. The consignor states that this 911 E spent most of its early life in California, but has been under long-term mid-west ownership since the early 1980s. The original Boge suspension was replaced in 2012. This 911 E was then acquired by the Torque Collection in Wisconsin and enjoyed a full cosmetic restoration in 2016, including a high-quality respray in its original color. The engine was replaced in June 2017 with a fresh 2.4-liter, 140-hp flat-six from a 1973 911 T. The Type 915 transmission was also rebuilt. This elegant 911 E is accompanied by extensive service documentation and receipts dating from the early 1980s, along with early registration records. The correct jack and tool kit have been freshly cleaned. It is rare to find an early 911 this fresh, with just enough improvements to make it more pleasurable to drive.
208 1974 Porsche 911 Outlaw 911 411 0752 $80,000 $110,000 N/R $92,400 €81,038 Mid Arrow Blue over Black. This head-turning 911 is the perfect tool for serious touring or track days. Starting with a stripped 1974 "G-series" 911 Targa shell, the builder fabricated a fully integrated and gusseted 10-point roll cage. Then a complete roof clip was welded on, transforming an open Targa into a handsome competition coupe. All of the metalwork was done by the previous owner. The finish coachwork, paint, mechanical upgrades, and details were completed by Regal Roadsters, and Accumoto Motorsport in Wisconsin. An additional front strut brace, adjustable front camber boxes, and lightweight RSR-style fascias were fitted. Powered by a 993 Carrera 3.6-liter engine that has been "chipped" for greater output, this striking Arrow Blue 911 is fitted with a custom-made carbon-fiber intake and custom exhaust. Although the engine has not been dyno-tested, the consignor estimates it to make 340 hp, based on similar power figures from like engine configurations. This engine feeds through a lightweight Sachs clutch to a G50 transaxle with close-ratio gears, and a limited-slip differential to propel this slender 2,550-lb. beauty, providing an ultra-quick revving and visceral experience. The suspension has been upgraded with modified front spindles, Bilstein shocks, larger torsion bars and anti-roll bars, polygraphite bushings, Turbo tie-rod ends, and Rennline trailing arms, monoball joints, and steering rack spacers. Brakes are "Big Reds" with drilled rotors, and the 16-in. wheels are Fuchs-style alloys, 8-in. wide in front, 10-in. in back, shod with 45-series rubber. Inside are a pair of sport seats, Rennline drilled floorboards and racing pedals, a Momo steering wheel, Wevo shifter, and a pair of analog Han Hart stop-watches. This fascinating project was purchased in an incomplete state in 2014 and finished by an air-cooled specialist in 2015. It was briefly tested at Road America, showing it to be very fast. A gearing chart indicates a potential top speed of almost 150 mph. This 'outlaw' 911 received an engine-out service with a new clutch in early 2018. It is supplied with a build sheet and a large file of detailed invoices. The enthusiast looking for an exciting track-ready 911 should give this outlaw Porsche serious consideration.
209 1973 Porsche 911S 911 330 1032 $175,000 $200,000 N/R $156,800 €137,520 -10% SIlver Metallic over Black leather. This beautiful 911 S coupe is one of 1,430 produced for the 1973 model year. It left the factory finished in special-order Silver Metallic paint (8080) with black leather (66) sport seats, tinted windshield and side glass, and an electric sunroof. It was delivered by Bob Hagestad Porsche-Audi in Lakewood, Colorado, in July 1973 and thence to its first owner, Mr. Cliff Weiss of Golden, Colorado. This very desirable and carefully maintained 911 S coupe subsequently passed through the hands of several additional enthusiasts in Minnesota and New York state before acquisition by the consignor in 2015. Its history includes extensive mechanical and cosmetic refurbishment in 2002 by its fourth owner, noted Porsche technician Rick Moe of Mound, Minnesota. The interior, with its original leather-wrapped "bow-tie" steering wheel and Blaupunkt stereo radio, is in excellent condition and shows very little wear. The Fuchs "Windmill" light alloy wheels are likewise in fine condition and are shod with period-correct Michelin XWX high-performance tires. This outstanding low-mileage 911 S is supplied with an original tool kit, jack, and spare wheel; owner's manual and factory warranty booklet; a detailed history file; and a Porsche Certificate of Authenticity. It would make a fine addition to any collection of notable Porsche models and score well at club-level concours.
210 1987 Porsche 911 Turbo WP0JB093XHS050528 $75,000 $100,000 N/R $67,200 €58,937 -10% Silver Metallic over Marine Blue leather. Offered is an honest 930 Turbo that was purchased new at Brumos Porsche in Atlanta, Georgia, and spent most of its life in that state. It has been enjoyed and properly maintained over its 161,000-mile lifetime. Finished in Silver Metallic with rare Marine Blue leather, it was factory-equipped with all the bells and whistles that came standard on a 930, including a limited-slip differential, electric sunroof, power large bolster sports seats, window lifts, air-conditioning, stereo, alarm, headlamp washers, fog lamps, and a rear-window wiper. Its first owner, a retired grandmother and Porsche enthusiast, drove and maintained this 911 Turbo in perfect condition, using it as her daily driver. The polished wheels and stereo are the only deviations from stock. The original engine has been rebuilt twice, most recently by German Auto in Cumming, Georgia, at 156,000 miles. It included a new wastegate, new main and rod bearings, new valves and guides, and more, while the transaxle was rebuilt 8,000 miles ago and a new clutch installed. The exterior is very clean and above-average driver-quality with all factory-original panels and no evidence of accident repair. It is believed the hood, cowl, and roof have been repainted, however the paintwork is in excellent condition overall. There are a few chips and minor dings, apropos this car's age and mileage. The interior is likewise in excellent condition. The original Blaupunkt Reno radio has been replaced with a more modern unit. The a/c has been upgraded to R134A and blows cold. A large service and maintenance history with receipts for the engine and transaxle rebuild are included, along with a reproduction window sticker, Porsche Certificate of Authenticity, original manuals, and tool kit. This car is very crisp and a blast to drive with a great exhaust note at full boost. Porsche 911 Turbos have always put a wide grin on their drivers' faces – this one is ready to do the same.
211 1969 Porsche 911T 119122288 $90,000 $120,000 N/R $81,200 €71,216 -10% Polo Red over Black leatherette. This very attractive 911 T coupe left the Karmann plant 14 April 1969, painted Polo Red with a black leatherette interior. It was delivered to its first owner with options including a five-speed manual transmission, five-gauge instrument package, front and rear bumperettes, a Becker radio and antenna, and Pirelli tires. The car is believed to have spent its early years with two owners in dry and sunny Phoenix, Arizona, after which it was sold in 1984 to an Ohio resident, with its odometer reading just 20,645 miles. At that point it received a full mechanical overhaul, and then moved on to its fourth owner in Missouri. At only 23,105 original miles, the car was given a full cosmetic restoration, which included a high-quality repaint in its original color. In 2014, this car was acquired by a noted Southern California enthusiast who had a full new black leatherette interior and new headliner installed. The respected Porsche restoration shop Coachcraft, in Fillmore, California, then brought the paint to what the owner described as "show condition." At that time, the car had been driven just 23,696 miles and it has accrued just a few hundred miles more. This outstanding 911 T is supplied with a set of forged Fuchs alloy wheels, tool kit, jack, service records, and manuals. Here is a well-restored, extremely low-mileage 911 perfect for Porsche club events or enjoyable touring.
212 1987 Porsche 911 Turbo WP0JB0931HS051163 $75,000 $100,000 N/R $81,200 €71,216 Mid Triple Black. Turbos of any era remain highly desirable automobiles, offering astonishing performance in the hands of an experienced driver. Here is a very attractive 1987 911 Turbo coupe with just over 40,000 original miles, acquired by the current owner in January 2014. This car's previous owner exercised it for many years at club races. Following its purchase by the consignor, it was stripped and returned to stock configuration, using stock/OEM parts with a few alterations, such as installation of larger-diameter Fuchs wheels. The restoration included a full windows-out repaint and installation of a new leather interior and a new headliner. At this time, it also benefitted from all-new rubber body seals. The original Type 930/68 engine was replaced with a series-correct power unit at approximately 38,000 miles. A folio of maintenance and recent restoration receipts are included with the car, and it is supplied with its correct spare wheel, tool kit, jack, and spare inflation kit. The car was fully serviced in the fall of 2018, at which time a new battery was installed. This Turbo offers looks and performance in a single package.
213 1970 Porsche 911E Coupe 911 020 0496 $75,000 $85,000 N/R $89,600 €78,583 5% Conda Green over Black leatherette. Originally delivered to Wisconsin resident Wayne Rindt on 1 February 1970, this Conda Green over black leatherette 911 E coupe was ordered with optional Fuchs five-spoke alloy wheels, a rear exhaust apron, and "U.S. Equipment," which normally included sealed-beam headlamps, a speedometer in miles per hour, and front and rear lighting that met DOT regulations. The car was sold in 1976 to Margaret Tarber of Milwaukie, and she brought it with her when she relocated to Seattle, and then gave it to her brother, Joe Canfield, in 1989. The following year, with the odometer showing just over 77,000 miles, Mr. Canfield commissioned a mechanical freshening of the original and numbers-matching 2.2-liter boxer-six engine and installation of the later Carrera chain-tensioner kit, an upgrade almost universally adopted by owners of early 911s. In 2006 Mr. Canfield sold this 911 E to an Idaho collector who in turn resold the car in early 2014. This 911 E's original self-leveling Boge hydro-pneumatic front suspension has been replaced with the front struts from a 911 S to improve handling, a common upgrade, along with a 911 S front anti-roll bar. This car has also been fitted with bumper guards, stainless rocker panel covers, and Bosch H4 halogen headlamps. It retains its original radio. More recently it has received new carpeting and has also had the dash refinished. The car's overall excellent condition belies its current odometer reading of just over 96,000 miles, suggesting it has been very well cared-for throughout its life. This beautiful, light, and nimble 911 represents a period during which Porsche was rising to the pinnacle of sports car racing and was celebrating its success by offering an exciting palette of bright colors. This lovely 911 E coupe is offered with a detailed maintenance file, a tool kit and jack, spare wheel and tire, and a factory owner's manual, and it appears ready to give a new owner many more miles of enjoyable motoring.
215 2010 Porsche 911/997 Sport Classic WP0ZZZ99ZAS794067 $400,000 $500,000 $654,000 €573,584 31% Classic Grey over Espresso Nature leather. Officially produced strictly for the European market, Porsche's dazzling 911 Sport Classic was among one of several limited-edition variations of the 997.2 platform. With sales reportedly limited to select clientele, only a few Sport Classic coupes have found their way into the hands of American enthusiasts and collectors, if only under a "Show and Display" import. This as-new and almost undriven example carries a dashboard plaque identifying it as serial no. 002 of a very limited run of 250 units. It has been driven only 150 miles from new and has spent its life in an environmentally controlled private collection in California. It was ordered from Porsche Exclusive by a close friend of the Porsche family. Introduced at the Frankfurt Motor Show in 2009, the 911 Sport Classic incorporated much of Porsche's advanced technology in its long-lived and constantly improved 911 chassis. Its specially modified 3,800-cc four-cam, four-valve normally aspirated and direct-injected engine is aided by a "Power Kit" that includes ported and polished combustion chambers, special resonance intake manifolding that helps maintain peak power throughout the rev range, and a re-mapped ECU. There is also a new exhaust system and carbon-fiber air-box. These upgrades produced a thumping 408 hp, a 23-horse improvement over the standard Carrera S motor. Power is delivered through a six-speed, fully synchronized manual transaxle with a mechanical limited-slip differential. The 911 Sport Classic includes many desirable options, including advanced PCCB Porsche Ceramic Composite Brakes and the very effective PASM sports suspension which lowers the car by nearly an inch. The fascinating roof contour, which Porsche called "Double-dome," is reminiscent of the "double bubble" roofs seen on the designs of Zagato. The body shell includes wider (by 1.75 in.) rear quarter panels borrowed from the Carrera 4 to accommodate the wider track, along with revised rocker sills and rear bumper. The 19-in. alloy wheels are custom-made and resemble the iconic rims made by Fuchs. The front fascia was created by SportDesign and offers a unique front spoiler lip, while the engine cover hosts a rear "ducktail" spoiler harkening to the classic Carrera RS of 1973. The door skins are light aluminum alloy for a bit of weight-saving. All Sport Classic coupes were painted an unusual color called Sport Classic Grey with a pair of medium gray stripes runs the length of the hood, roof, and tail. The interior of the Sport Classic has been described as "the most lavish, finely detailed interior seen on a production Porsche." The Adaptive Sport Seats are covered with an attractive combination of woven leather and fabric. Intriguing details abound. "The dashboard," said Porsche, includes "a wide range of inserts and add-on components finished in Espresso Nature natural leather." Gray stripes accent the face of the tachometer and repeat the stripes across the body. The steering wheel is covered in supple Nappa leather, and there is a high-end Bose stereo system. Polished stainless sill plates feature the Sport Classic script illuminated in blue. As Excellence Magazine stated in November 2010, the Sport Classic is "the best and most complete driver's Carrera so far." Supplied with all its original factory paperwork, accessories, and import documentation, this Sport Classic would be the crowning addition of any collection of limited-production Porsche models.
216 1947 Bentley Mark VI Freestone & Webb Saloon B370BH $60,000 $80,000 N/R $53,200 €46,658 -11% Creamy Buff over Brown leather. RHD. The car offered here was one of a dozen bodied by the Kent coachbuilders Freestone & Webb to their design no. 3038, a beautifully proportioned saloon with curvaceous 'razor edge' lines, in this case with a sliding sunroof and rear fender spats. It was delivered in February 1948 to E. Gomme, Ltd., a prominent British manufacturer of modern furniture. Subsequent owners included Stephan Hall of South Glastonsbury, Connecticut, who registered the car with the Rolls-Royce Owners Club in September 1970. It formerly won several awards in British car club competition. Today the saloon presents as a tidy and well-sorted driver, the purpose for which it has been enjoyed by the Calumet Collection, wearing an older restoration in two shades of creamy buff with pride. Notably, the interior, swathed in Connolly leather with beautiful rich woodwork, is particularly comfortable and sumptuous. Further, the car is offered with full sets of road and hand tools, as well as its original handbook. Accompanied by a written report from noted Rolls-Royce and Bentley historian, Diane Brandon, as well as copies of build and ownership documentation, this fabulous early post-war coachbuilt Bentley is sure to provide years of touring pleasure for a new caretaker.
217 1987 Rolls-Royce Camargue Retractable Hardtop SCAYJ42A9HCX10402 $100,000 $150,000 N/R $252,000 €221,014 68% Beige over Red leather. The car shown here was built by Niko-Michael Coachworks and is the only retractable hardtop Rolls-Royce Camargue ever produced, at the behest of a client of Carriage House Motor Cars in New York City. Carriage House supplied a new 75th Anniversary Camargue, the second of the last 12 Camargues produced with numerous special and unique options, which Niko professionally engineered into a convertible. Originally the top was manually operated, as the client grew impatient and took delivery before Sokol could complete the system. After the Calumet Collection acquired the Camargue, it was taken back to Sokol, who after 25 years completed the car by fitting a remote control-operated electric motor to finally complete the installation. The top is truly fascinating to watch in operation; composed of two panels, precision-fit with very tight tolerances, it is unbuckled from the headliner, then telescopes into a 'stack' that moves under the rear deck through a narrow hatch in the rear package shelf. The back seat then tips forward, revealing a tonneau that flips up and drops into place to cover the folded top. In remarkable original condition with just 927 actual miles at the time of cataloguing, the car is accompanied by its complete original tool set, a crystal cocktail set, a collection of build documentation, and a copy of a documentary produced for the Calumet Collection, covering Niko Sokol's life, engineering, and career. All together it is a fascinating tribute to a world-class coachbuilder and artisan. via Gooding Pebble '10 Not sold $150k.
218 1956 Cadillac Eldorado Biarritz 5662087477 $125,000 $150,000 N/R $92,400 €81,038 -26% Bahama Blue over Blue leather. This was one of Cadillac's lowest-production models in 1956, with the Eldorado Biarritz convertible selling only 2,150 copies. The example offered here is documented by a copy of its original build sheet, which confirms that it was delivered in this beautiful and striking color, Bahama Blue, inside and out, to a buyer in San Francisco. Its restoration is well preserved and, typical of the cars in this collection, has received excellent maintenance and appears in wonderful condition, with straight, properly fitted body panels, and only the most minor wear to the cream and blue leather upholstery. The car has recently undergone a full, professional engine rebuild by the collection's own shop, and retains its original gold "sabre" wheel covers and "parade boot" top cover, as well as a soft top cover and jack in the trunk. A longtime favorite in the Calumet Collection, this Cadillac demonstrates 1950s opulence at its very best.
219 1951 Bentley Mark VI Special B320MD $110,000 $150,000 N/R $128,800 €112,963 Mid Dark Blue and Silver over Black leather. RHD. The design is filled with wonderful period-correct detailing, including a mesh stone guard for the radiator and headlights, dual Windtone horns, driver's side spotlight, and metal step plates. The cowl was lowered to fit the rakish sports windshield with Lucite side glasses, while storage is provided ahead of the windshield for hand tools in a leather pouch. Within, comfortable period-style seats face a banjo steering wheel and a handsomely appointed dashboard. Aft is a chrome luggage rack with two suitcases, used to carry additional tools and spares. Typical of the Calumet Collection cars, all is well detailed and very tidy. The odometer noted 8,203 miles at the time of cataloguing. One of the most entertaining automobiles to drive in the Collection, this car would be wild fun for a new owner on Arizona desert roads this winter – or just as much at home in Florida or California.
220 1972 Rolls-Royce Phantom VI Limousine PRH4703 $375,000 $475,000 N/R $291,000 €255,218 -22% Black and Garnet over Dark Red leather and Deep Red Drayton velvet. RHD. Built for Lex Mead, UK (1), used as a demonstrator, most exclusive Phantom VI ever, Lew Grade (2), Calumet Collection, USA (3?), finished in Black over Garnet and striped in Antique Gold, the car features a driver's compartment in Dark Red Connolly hides, piped in Black, overseen by a glass roof panel with its own privacy blind. The rear compartment was upholstered in special Deep Red Drayton velvet, including the headliner and head cushions, with the rarest burled walnut veneers selected throughout; bud vases and power-operated velvet privacy curtains added a touch of gracious elegance. Coddled in either the capacious power-adjustable bench seat or one of the two jump seats, passengers faced a cabinet containing a Sony television and Lear Jet Stereo, a set of cut glass decanters, and matching sherry glasses. The center armrest sported a leather accessory set for gentleman and lady, including a gold-plated grooming kit and even a checkbook. The Phantom VI has been splendidly fully restored to the correct specifications, and, in fact, aside from its unique accessories, is almost certainly the finest example of the model in the U.S. Its only alterations from 'stock' – a relative term! – are a more up-to-date Grundig television and Blaupunkt radio in the rear compartment, which will be appreciated by modern passengers. Both, of course, are fully functional, as are all other accessories with which the Phantom VI was supplied. In the fashion of the pair of Phantom VIs produced for British businessman, George Moore, a pair of burled walnut tables, finished to match the interior and supplied in the boot, were designed to fit snugly onto the front fenders, secured by the mounts for the flag masts. Once they were installed, a service of fine china could be retrieved from its wicker hamper and set into place. Comfortable seating was achieved using "toadstool" seats, small, heavily upholstered stools that mount to the front bumper guards. A bottle of chilled white could be retrieved from a wine cooler in the boot.
221 1948 Bentley Mark VI James Young 2 door Saloon B495CD $125,000 $175,000 N/R $224,000 €196,457 28% Two tone Blue over Blue leather. RHD. James Young offered up the 'New Look,' an aptly named striking, ultra-streamlined saloon on the Bentley Mark VI chassis, with fully integrated fenders, covered rear wheels, and little excess chrome trim. Only three two-door examples of the design, no. C10M, were produced. The car offered here, chassis no. B495CD, was exhibited on James Young's stand at the 1948 Earls Court Motor Show. It caused a considerable sensation and was featured in many of the motoring magazines of the time. After the show it was delivered to Ronald Strauss, of the British brokerage house Strauss, Turnbull & Company. In 1955, the car was purchased by the famous racing driver and dealer, Duncan Hamilton, who sold it to Thomas Wittle & Sons, a well-known manufacturer of fan belts in Warrington. Much of the present restoration was completed in 1985, reportedly at a cost of £36,000, after which it was used for a couple of years. Following many years on display it has been extensively freshened by the Calumet Collection, with the interior wood polished and other extensive detailing and mechanical work performed. Fabulous details are prominent throughout, including front wing windows operated by small turn handles, as well as exquisitely finished rear quarter windows that swivel open for ventilation. The 'sunshine roof' is present and functional, as-original, but now operates manually rather than by an electric motor. The door pockets accommodate sets of period beverage glasses and a flask. Wonderful original touches include the Lucas driving light, Bentley B70 headlamps (original to the car), unusually low-mounted trafficators, and incredibly delicate, beautifully finished bumper guards. Full, correct sets of road and hand tools are of course provided, along with other documentation and a written report from noted historian Diane Brandon. The 'New Look' marks the most audacious post-war styling from James Young – the birth of a new era in streamlined design, courtesy of one of the UK's greatest coachbuilders.
222 1930 Rolls-Royce Phantom II Windovers Sedanca de Ville 76GN $175,000 $225,000 N/R $151,200 €132,608 -14% Two tone Blue over Black leather. RHD. Phantom II chassis no. 76GN was acquired in 1975 via Leonard Potter by the renowned Rolls-Royce enthusiast and friend to many, the late James Leake, by which time its restoration had been begun by well-known British specialist Dick Brockman. Brockman had begun adopting this handsome sedanca de ville, an original period body by Windovers with distinctive and sporting front 'cycle' fenders, to be installed on the chassis, replacing the original Hooper coachwork. Brockman completed the body restoration with trim work by C.G. Jarvis and Son, while the chassis, engine, and running gear were finished by noted precision engineer Stan Brunt. All original and "new old stock" parts were used in the restoration, including correct bearings and aluminum cylinder head. Of particular note was the charming hand-sewn fine needlepoint upholstery, commissioned for the car in Portugal to the personal specifications of Mrs. Marjory Leake, as well as the imported mahogany trim. Final assembly was completed by Colin Crabbe. The completed Phantom II arrived in the U.S. in 1982, and resided in Mr. Leake's Oklahoma museum until 1986, when it was sold to Mac McGlumphy of Tulsa. In 2003 it was bought back from the McGlumphy family by James C. Leake III, returning his grandfather's car to the family, and there it remained for six years before joining the Calumet Collection. Well maintained since and regularly enjoyed for touring, the car is complete with a beautiful burled walnut cabinet containing vintage Harrods cut crystal barware, "jeweled" scent bottles in the tray behind the division, and a set of fitted luggage, stocked with rare and desirable road tools, as well as a lady's vanity companion with hair brushes, mirrors, and pillboxes. Clips under the bonnet hold a rare spare bulb holder and oiler. A favorite tour automobile for the Calumet Collection's owners for a decade, as well as winner of Best of Show awards, this well-sorted car has been continuously maintained by exceptional homes for half a century and is ready for similar enjoyment by a new owner. It would be an exceptional CCCA CARavan or Rolls-Royce tour car, or simply ideal for enjoying with one's family on special occasions, riding in regal, splendid comfort.
223 2009 Rolls-Royce Phantom DHC SCA2D685X9UX16353 $150,000 $200,000 N/R $229,600 €201,368 15% Contrast Blue Ice over Light Blue and Blue Grey leather. The original window sticker of this striking example boasts an impressive list price of $485,772 when new. Most importantly, it confirms the bespoke color and options that make this vehicle unique. The lovely exterior is finished in Contrast Blue Ice (W47-5E46) and is highlighted by a brushed stainless accented hood and a teak deck covering the hidden cabriolet roof. Inside, there is a contrasting interior of Light Grey/Blue Grey which features R-R logos on the headrests, and matching yacht floormats along with a full set of delightfully plush Mouton carpets. Interior wood, including the veneered instrument panel overlay, steering wheel spokes, and front cup holder lid, are finished in a stunning Crossbanded Santos Palissander trim. Optional front and rear cameras aid in parking. Included is also a jewel-encrusted R-R pen that is kept in an in-dash drawer. Located out of sight within the boot is a special Rolls-Royce picnic basket which contains gold-trimmed plates, coffee cups, cutlery, thermos, R-R wine glasses and a two-wine bottle carrying case, and other picnic accoutrements. The odometer shows 21,800 miles of exceptional motoring. Original books and road tools are of course included. Offered by the Calumet Collection.
224 1991 Bentley Turbo R Empress II SCBZR03D8MCX34842 $200,000 $300,000 N/R $128,800 €112,963 -36% Tudor Red over Magnolia. The car offered here was the fourth Empress II made and one of the two left-hand-drive models. Finished in an eye-catching Tudor Red over Magnolia interior, it was used by Hooper in their advertising, after which one of their investors took it to Los Angeles. It was eventually acquired by the Calumet Collection, where it resides alongside other significant coachbuilt Rolls-Royce and Bentley models, and remains in excellent condition. Featuring the original and striking chrome wire wheels, it remains in largely original and unrestored condition, and is in superb order throughout, with 7,228 actual miles noted at the time of cataloguing. Further, it is accompanied by its original luxury accessories, including the original cocktail set and Asprey vanities. Including assorted build and historical documentation, as well as a report by Rolls-Royce expert Diane Brandon and a clean CARFAX report, this is inarguably the finest surviving example of this modern coachbuilt rarity.
225 2000 Bentley Continental SC SCBZZ22E8YCX65102 $150,000 $200,000 N/R $246,400 €216,102 23% Dark Blue over Fawn leather. A favorite tour car within the Calumet Collection, that has been used and enjoyed extensively while being well-kept by their in-house staff, the Bentley remains in very fine condition, with 24,527 miles noted at the time of cataloguing. It is accompanied by a clear CARFAX report, a pair of shot glasses, and a flask for the rear seat armrest, and is very tidy and well-detailed throughout. This is a lovely example of one of the most head-turning and unique modern Bentleys.
226 2012 Rolls-Royce Phantom EWB Year of the Dragon SCA681L56CUX23372 $300,000 $500,000 N/R $307,500 €269,689 Mid Black over Beige leather. For obvious reasons most of these cars were delivered to China, at a cost of over $1 million USD, and in fact the Calumet Collection's example, sold new by the O'Gara Coach Company of Beverly Hills, is believed to have been the only one supplied to the U.S. Still in outstanding, nearly new condition throughout, it has been part of the Collection since 2015 and has obviously enjoyed superb care, now showing just 13,286 miles. The interior of this automobile must be experienced to be believed; rear compartment passengers are nestled into supportive bucket seats, with a center console that houses entertainment controls and a cocktail bar with crystal decanters, rocks glasses, and a pair of flutes for the chilled Champagne in the refrigerator. Embroidered throw pillows are offered to cushion one's head, and the seats are fully power-adjustable for comfort. Most impressive of all is the famous fiber optic Starlight Headliner, which, with the interior lights dimmed, creates a dazzling effect of being under the night sky. The car is offered with a dragon necklace and ring, a gold leaf dragon plaque, and the presentation box delivered with it in 2012, supplied in a safe in the trunk, as well as the original correct accessories. It is a rare example of one of the most delightful modern sedans, a favorite of Heads of State and captains of industry alike – uniquely trimmed for the 21st century.
227 2001 Rolls-Royce Park Ward SCALD61E81CX07563 $100,000 $150,000 N/R $112,000 €98,228 Mid Black Sapphire over Portland leather. car offered here is still in excellent condition and, at the time of cataloguing, had recorded 14,507 actual miles. It is complete with its original fitted glassware and decanters, as well as the other proper accessories, including the trunk-mounted umbrellas, tools, and First Aid Kit, and has enjoyed excellent care with its owners in the Calumet Collection. Even the engine compartment is clean and well-detailed, with minimal signs of use. Surely among the most comfortable and luxurious automobiles available, to this day, the Park Ward remains one of the definitive modern models from the company that builds "The Best Car in the World."
228 2012 Bentley Continental Supersports Convertible SCBDU1ZA6CC070535 $100,000 $140,000 N/R $140,000 €122,785 Mid White over Red leather. This example was originally delivered by Manhattan Motor Cars of New York to an owner in Michigan and has been a favorite occasional driver during its well-maintained life in the Calumet Collection. At the time of cataloguing it had recorded just 19,235 actual miles and remains in outstanding condition throughout, and is accompanied by its original handbooks. This is a wonderful example of one of the most powerful and exciting modern Bentleys – a true supercar, with comfortable room for four!
229 1923 Rolls-Royce Silver Ghost Salamanca 301KG $200,000 $250,000 N/R $235,200 €206,280 Mid Dark Red and Garnet over Black leather. RHD. Between the 1910s and 1941, gangster Enoch "Nucky" Johnson ruled Atlantic City. His political organization, backed by Al Capone and the like, took a cut of all the vices sold by the boardwalk, from casinos to brothels, earning the elegant racketeer a fabulous lifestyle. He daily wore a custom-grown carnation in his lapel and hosted a "who's who" of Roaring Twenties celebrities in his suite in the Ritz-Carlton. Decades after his death, Johnson was immortalized in the HBO series, Boardwalk Empire, in which he was memorably portrayed by Steve Buscemi. This Rolls-Royce Silver Ghost, an American-built "Springfield" model, chassis no. 301KG, was part of Johnson's mystique. Fitted with an imposing, dramatic, and highly costly formal Salamanca body, it had originally been sold to New York banker Charles H. Sabin on 23 March 1923. Four years later it was acquired by "Nucky," as is documented by the Rolls-Royce Foundation. Subsequent owners to Johnson were Anthony and Muriel Rose of New York, who acquired the car in 1958 and kept it for nearly three decades. In 1987 it was purchased by Theresa G. George, then in 1991 passed to Ernest Bonati before finally leaving the Empire State later that decade. Later owners included Terence J. and Barbara Gooding of California, before the Calumet Collection acquired the car in 2013. The following year it was proudly exhibited at the Pebble Beach Concours d'Elegance, completing the Tour d'Elegance (including a lap at Laguna Seca), as is documented by an accompanying video. The car is finished in dark red and garnet, with part of the aluminum coachwork left unpainted and polished to a beautiful mirror-like contrast, accentuated by a folding black leather top and hinged window frames, a signature of the Salamanca design. Plating is correct nickel finish throughout, and the engine compartment and chassis are both very tidy and correct, including the proper linked fan belt. Within the rear passenger compartment is an oasis of luxury, with tufted deep scarlet cloth upholstery, accent pillows, and silk assist loops. The car is offered with complete sets of road and hand tools, including the rare spare bulb holder, as well as an original owner's handbook and assorted owner and historical documentation. Few cars can boast the fascinating story and provenance of "The Bullet Hole," one of the stars of the Calumet Collection.
230 1967 Rolls-Royce Phantom V State Laundalette 5LVF113 $1,000,000 $1,500,000 N/R $445,000 €390,282 -55% Black over Red leather. RHD. 1 of 5 with this bodywork, Built for Nicolae Ceaușescu, Romania (1), with a convertible top opening from the division window backward, as well as a Perspex panel over the driver's compartment, nearly every available option was specified, including a rear seat that could be raised or lowered to suit the height of the passengers, a combination cocktail bar and entertainment cabinet with a television, dual air conditioners for front and rear compartments, fluorescent overhead lighting for nighttime parades, and a refrigerated wine cooler, at a cost just under ₤20,000 – then a huge sum, making this the costliest Phantom V ever delivered.The result was a decidedly capitalistic automobile, and while Ceaușescu probably could not have cared less, his minders in Moscow certainly did. Reportedly a higher-up in the Politburo (it is rumored to have been Brezhnev himself) complained about such a lavish car having been ordered, and after a year of non-use the car was shipped back to England and replaced with a more suitable Silver Shadow. Left without a buyer, Rolls-Royce looked briefly before finding one, Dr. Erle M. Heath and his wife, Bonnie, of Pittsburgh, Pennsylvania, USA (2), who at the time were visiting London to have Mrs. Heath's Silver Shadow serviced. Negotiations concluded in 1968 and the car, delayed by a dock strike and transportation difficulties, arrived in Steeltown a year later. It was the only Phantom V State Landaulet delivered to a private owner. To wit: Bonnie Heath had a pink Auburn, dubbed "The Pink Panther," complete with musical air horns that played the love theme from Dr. Zhivago. Dr. Heath, an amateur videographer, took Super 8 movies of many of the events they attended, adding his own wry commentary about deftly and lovingly nicknamed friends such as "Herbie Simplex." They shared their cars widely, with friends and family, and in all they did their joie de vivre was clearly evident. One might have expected the new owners of a Phantom V State Landaulet to bring it out only occasionally, for the most special occasions. No, the Heaths, true to form, drove this car, racking up some 117,000 miles in nearly three decades. It went up and down the hilly streets of Pittsburgh, ferrying guests, going to dinner, and occasionally being used just to drive to the office (as you do). Even Mrs. Heath slipped behind the wheel on occasion. In 1975 the Heaths were contacted by the government of Bermuda, who were expecting a State Visit by Her Majesty The Queen. Lacking a suitable car for her transportation about the island, Bermuda wanted to borrow the Heaths' State Landaulet – and to fly the owners out as honored guests for the festivities. The Heaths naturally accepted, and off they went, camera in hand to record the Queen riding about, waving to her public from the comforts of the Phantom V. Such was the success of the visit that they were referred to the Grand Cayman Islands in 1983, and again traveled with the car to see the Queen be chauffeured in appropriate comfort. It was also used to chauffeur Princess Grace of Monaco when she visited Pittsburgh, as a guest of the International Poetry Forum, in early 1978. Following Dr. Heath's passing in 1992, the car was sold by his estate through an intermediary to Tom and Catherine Driscoll (3) of Illinois, then was acquired by the Calumet Collection (4), only its fourth private owners. While in the care of the Collection it has continued to see occasional parade duty, including chauffeuring Buzz Aldrin, the second man on the moon, in the Hollywood Christmas Parade. In 2014 it was exhibited at the prestigious Pebble Beach Concours d'Elegance. The car was also awarded Post-war Best of Show and the HVA Preservation Award at the La Jolla Concours d'Elegance in 2015. With the exception of minor paint and bodywork, necessitated by a slight bump received in Pittsburgh traffic, the State Landaulet remains unrestored and in immaculate condition, with a rich patina and a remarkable 161,795 actual miles recorded at the time of cataloguing. All of its original accessories function beautifully, including the radio and the adjustable rear seat. Accompanying the car is a comprehensive file covering the Heaths' entire ownership and the maintenance work performed during their care, as well as, wonderfully, both VHS and DVD copies of their home movies from Bermuda and the Caymans.
231 1952 Rolls-Royce Silver Wraith James Young Saloon WOF23 $150,000 $200,000 N/R $103,600 €90,861 -31% Black and Grey over Grey leather. RHD. One of 27 examples of this handsome design built by James Young on the Silver Wraith chassis, of which 13 were fitted with a division window, Silver Wraith chassis no. WOF23 was exhibited on Young's stand at the 1951 Earls Court Motor Show, as noted in Bernard L. King's Rolls-Royce Silver Dawn and Silver Wraith. It was subsequently delivered in July of that year to Sir Robert McAlpine Ltd., the well-known British contracting firm whose leaders were longstanding Rolls-Royce clients in good standing, as noted in period registration documents. The Rolls-Royce is lavished with fine detail, with doors that flare at the bottoms to cover the running boards, and sumptuous leather upholstery and spectacularly beautiful fine woodwork within. All is proper, with the exception of a modern radio discreetly hidden in the dashboard fascia. The rear compartment is complete with a period electric teakettle and china service for two, enabling a cup of Earl Grey to be served off the picnic tables. For days that require something stronger, there are also fitted flasks and rocks tumblers, as well as a second concealed set that includes a martini shaker, and a traveling bar in a leather case. The rear seat armrest conceals ladies accessories, including a sterling silver comb and hairbrush. Also accompanying are the proper sets of road and hand tools. Well detailed and prepared, this is one of the Calumet Collection's owner's favorite automobiles in his stable, which shows in its presentation and level of quality. It is a showpiece, which would be well suited to chauffeuring special guests in all the comforts of home.
232 1936 Rolls-Royce Phantom III Inskip Limousine 3AZ190 $175,000 $225,000 N/R $128,800 €112,963 -26% Black over Black leather. RHD. Chassis no. 3AZ190, offered here, was the first U.S.-bodied Phantom III produced, imported via SS Laconia and fitted with a special five-passenger limousine body by Inskip for wealthy haberdashery importer Edward W. Bill of Stamford, Connecticut. Distinguishing features of the design include a sloping roofline, low at the windshield, that produces an exceptionally well-balanced and sporting look. Subsequent owners were William W. Walsh, followed by Robert D. French of Houston; Julio Zamagni of Lakewood, Colorado; and Carl Wells of Racine, Wisconsin. Prior to its acquisition for the Calumet Collection, it was featured in the Oscar-winning 2006 film, Pan's Labyrinth. More recently the car has undergone a significant amount of cosmetic and mechanical restoration for the Calumet Collection, including beautiful inlaid wood veneers by Madeira Concepts (to the original level of gloss), and fresh upholstery with leather to the driver's compartment and broadcloth upholstery to the rear seat. Handsome Ace wheel discs are mounted, as are Lucas headlamps and center driving light. The engine and drivetrain have been sorted and detailed to a high standard but not fully restored, and are reported to function well, with the car starting, running, and driving properly. As noted by marque expert Diane Brandon, the Rolls is fitted with a single carburetor, as usually mounted to later Phantom II chassis, as well as a radiator overflow tank to improve its durability for modern touring, and a rooftop ventilation door. The car is offered with a selection of Phantom III literature and an original owner's handbook. This is a lovely and very rare Phantom III of distinguished fine quality and exceptionally handsome American styling and would be a fine highway touring automobile for a new owner. via Bonhams Paris '10 not sold Euro 78k.
233 1989 Rolls-Royce Silver Spirit Emporer State Limousine SCAZS00A1KCH26441 $275,000 $350,000 N/R $190,400 €166,988 -31% Masons Black and Royal Claret over Grey leather. Their most amazing creation was this car, the Emperor State Landaulet, commissioned by the Silver Lady Trust, an Australian charitable organization backed by 21 investors and led by Stephen Berry. Based upon a Silver Spirit, the Masons Black and Royal Claret car had its chassis extended by nearly three feet, with new, custom-crafted rear doors and window glass accommodating a raised roofline with a removable center panel and folding landaulet top, in the style of parade vehicles of old. For promotional purposes, the doors could be locked in the open position, with polished "By Appointment" tread plates. The fully custom velour interior, accented by rich cedar-dyed burled walnut, provides seating for four passengers in a "conversation pit," with entertainment and communications equipment that were, for 1989, state of the art. These included a Philips LCD color television in the armrest, a Philips 984 radio and compact disc player, and a Toshiba computer and printer, as well as sets of crystal flutes and tumblers; a refrigerator was tucked into the trunk. The Emperor was finally completed in 1991, and widely exhibited throughout Europe before moving to Australia in late 1992, where it appeared at the Brisbane, Melbourne, and Perth motor shows in 1993. Apparently, it was planned that "The Chariot of Dreams," as it was dubbed, would be used to promote charities, with an accompanying book, written by Berry, and a full European tour in the car for a lucky contest winner. Plans for the event never panned out and the car was subsequently acquired by Hooper in 1994, and was maintained in their corporate collection until 2010. Following ownership in Switzerland, it was bought by its third owners, the Calumet Collection. Still in excellent, largely original condition, with only 12,859 miles recorded and its original accessories and accoutrements intact, this truly is the Chariot of Dreams – one of the most fabulous modern Rolls-Royces ever produced.
234 2011 Porsche 911/997 Speedster WP0CB2A90BS795669 $350,000 $375,000 N/R $423,000 €370,987 13% Custom Metallic Black over Black leather. Ordered directly from Porsche Exclusive by an individual described as a "close friend of the Porsche family," this exciting car was delivered in Code 99, "paint-to-sample" Custom Metallic Black, complemented by a full black leather interior, without accents, and in which nearly every tactile surface was trimmed in hide. External highlights included tinted front lights, black headlight rings, a black windshield frame, and other black trim. Special sill covers announced to those entering the car exactly what they were getting into, and the Speedster logo also appeared on the parking brake lever and seatback upholstery. A long list of desirable convenience and comfort items, both standard and optional, made its way into this car, making it truly one of a kind. Nearly all 997 Speedsters quickly vanished into private collections, and that was the case here. Having enjoyed careful, long-term environmentally controlled storage from its time of delivery, this is virtually a new car, as fresh from the assembly line as possible, and truly a "collectible among collectibles." Serial no. 002 is supplied with extensive original documentation, including a specification sheet, along with its correct spare, jack, and tools, and has been driven a mere dozen miles at the time of cataloguing. From one friend to another, this is a very special Porsche.
235 1947 Bentley Mark VI Franay Cabriolet B26BH $375,000 $425,000 $483,500 €424,048 14% Two tone chocolate brown over calf and ostrich skin. 150bhp 4257cc I6. 4 speed manual. 1 of 18 of all types bodied by Franay. Via Franco Britannic to A.J. Liechti, Saint-Louis (1), Frederick Jones, Pittsburgh, PA 1960,(2), David Block, Ridgefield, CT (3), Ed Thorpe, NC (4), restored in two-tone grey, Sam Ornstein, NJ (5), Gene Epstein, PA (6), concours restoration in current colours, Orin Smith collection since '15 (7), Amelia Island class winner. via RM Amelia '17 $396k.
236 1927 Rolls-Royce Phantom I Ascot Brewster Sport Phaeton S337FM $375,000 $425,000 Not sold Not sold N/A Pale yellow and buff over beige leather. 50bhp 468cui I6. 3 speed manual. Stratford Convertible delivered to Doran Hinchman, Logan, WV 12/4/28 (1), via Duesenberg, H.F. Deane (2), Mrs. Edward V. (Clare S.) Quinn, MA '34 (3), RR of USA rebody late 1930s, James Ten Broeck Baker, CA 19/5/52 (4), William Bagshaw, CA '56 (5), Dr. C.L. Pressler, OH '56 (6), Rick Carroll, FL '70s (7), Bruce Campbell, CA '83 (8), Orin Smith collection late 2000s. Fully restored by Vantage Motorworks. Concours quality. via RM Amelia '17 $357k.
237 2006 Mercedes-Benz SLR McLaren WDDAJ76F96M000981 $250,000 $300,000 $268,800 €235,748 Mid Crystal Laurite Silver metallic over Red leather. paint echoes Mercedes-Benz's racing cars from their Golden Era. The shade was popular on the SLR McLaren, and with good reason for the way it complements the Gorden Wagener-penned lines. The luxurious interior is trimmed in Berry Red semi-aniline leather. This car was delivered new to Bob Ross Mercedes-Benz near Dayton, Ohio, making it one of just 189 earmarked for the American market in 2005. Service records from the selling dealer indicate meticulous care. With about 5,400 miles on its odometer, this SLR McLaren is ready to be enjoyed by its next owner.
238 1956 Bentley S1 Continental Park Ward DHC BC7LBG $1,100,000 $1,400,000 $1,077,500 €945,010 -2% Masons Black over Dove Grey leather. 1 of 31 examples. Mary Stevens Baird, NJ, USA (1), As originally supplied, the car was finished in Tudor Grey over Green, with sealed-beam headlamps, a radio, Windtone horns, U.S.-specification instrumentation, and other typical North American features, such as deletion of the reverse button on the gear lever and a "Made in England" plate. Interestingly, a note was made for "owner's mascot," a silver fox, though it has since been supplanted by the classic 'Flying B.', Dr. Theodore Griggs III (2), various, Richard Gorman/Vantage Motorworks. The interior's burled walnut trim is rich and harmonious, with the dashboard carrying original gauges and an updated modern stereo system, which fits nicely into place; all is overseen by correct "purdah" smoked glass sun visors. Finishes under the hood show some driving and use over the years, with minor patination visible throughout, but are in general correct and attractive. The original sets of proper road and hand tools are still stashed under the floor of the boot.
239 1934 Packard Super 8 Phaeton 752423 $180,000 $240,000 N/R $156,800 €137,520 -13% Two tone Red over Tan leather. Formerly in the S. Ray Miller collection in Elkhart, Indiana, this car was acquired by the current owner in 2004. The car has a thread of history from new, having been originally purchased from the F.B. Francis dealership by Peter M. Hacket of Foxcroft, Pennsylvania. An importer by profession, Mr. Hacket sold it two years later to Bill Blakeley of the Chester Cambridge Bank in Chester, Pennsylvania. Blakeley kept it until 1941, when it went to Joseph Sacks in Delaware, who sold it to W.W. Portz in 1954. After a few changes of ownership it was purchased by Bruce Robinson of Oil City, Pennsylvania, who kept it for many years. In his ownership, then painted two-tone green, it achieved AACA and CCCA National First awards. It was also designated "Outstanding Vehicle of the Year" by the AACA. Ray Miller bought it in 1989, having seen it advertised in club publications in 1989. Originally beige with red pinstriping, Miller gave the car a complete restoration by the LaVines in Nappanee, Indiana. Completed in the 1990s, the car was finished in the two-tone red it now wears, and was shown at the Gilmore Concours d'Elegance at which it earned a Best in Class award. Since acquisition by the current owner in 2004, the car has appeared at the Meadow Brook and St. John's Concours d'Elegance, and has been maintained in very nice condition. The Packard Super Eight Four-Passenger Phaeton represents a rare crossbreeding of elegance with sport. Ready for road or show field, this one is eager to please a new owner.
240 1959 Mercedes-Benz 190SL 121.040.9500081 $200,000 $250,000 N/R ? ? N/A Light Metallic Green over Green leather. This superbly presented 190 SL is finished in an uncommon yet striking Light Green Metallic with green leather interior and matching soft top. A four-piece set of custom-fitted luggage in matching leather is also included. The frame-off restoration was completed by factory-trained experts at SL Classics in Duren, Germany, using correct Mercedes-Benz parts. No detail was ignored, including the finish of the undercarriage and engine bay which complement the stunning paint finish and exterior colors. The chassis, too, was completely stripped and refinished using genuine Mercedes-Benz materials and components. The original tool roll sheath is included (sans tools). The car has never been shown while in the consignor's possession providing its new owner an excellent opportunity to do so at what will likely be some of the finest events available. This gorgeous 190 SL has been described as "one of the finest," no doubt you will agree.
241 1933 Rolls-Royce Phantom II Newport Town car 253AJS $225,000 $275,000 Not sold Not sold N/A Two tone grey over broadcloth. 120bhp 7668cc I6. 4 speed manual. Mrs. John M. Sturgeon III, NY (1), Elmo Joseph (2), Restoration started, Richard Sahlin '94 (3), Restored by Brian Joseph, John McMullen, MI '99 (4), Greg Aarssen, ON, Canada (5), Unknown, FL, Amelia Island award winner. via RM McMullen '07 $209k & RM Amelia Island '17 $220k.
242 1973 Ferrari 365GTB/4 16965 $650,000 $750,000 Not sold Not sold N/A Giallo Fly over Nero leather. Constructed by Ferrari in November 1973, this late-production 365 GTB/4 Daytona was originally finished in Nocciola over a red leather interior. Intended for the American market, chassis 16965 left the factory as a U.S.-specification model complete with a left-hand-drive configuration, required smog equipment, and Borletti air-conditioning system. Delivered new to Luigi Chinetti Motors in Greenwich, the Daytona was sold to its first owner, Sheldon Brooks, in the early months of 1974. Evidently, Mr. Brooks never did bother to register the new Ferrari and instead chose to keep it in storage at his residence in Bel Air, California. In November 1975 and March 1978, Mr. Brooks advertised his Daytona for sale in the Los Angeles Times, describing it as an essentially brand-new example. As a result of its unique appearance and time-warp condition, the Daytona captured the attention of noted Ferrari connoisseur Brandon Wang and he added it to his exceptional private collection. After two years with the wonderfully preserved Daytona, Mr. Wang traded the car as part of a package to acquire his first California Spider. In the mid-1990s, Symbolic Motor Car Company purchased the unrestored Daytona and refinished the Daytona in its current Fly Yellow livery. After some time, Herb Chambers, an East Coast collector with a passion for high-performance sports cars, added the Ferrari to his impressive stable. During his ownership, 16965 was reupholstered in beautiful dark blue Connolly leather and kept alongside several excellent low-mileage Daytonas. When the previous owner acquired the Daytona in 2004, the 30-year-old supercar had still covered only 5,200 miles since new. Unlike previous owners, the current owner has used the Ferrari on the open road as originally intended. This Ferrari has also participated in several prestigious driving events, including the Copperstate 1000 and the Texas Hill Country Rally, and today it displays just over 13,000 miles. The current owner reports that the Daytona's mechanical components are original and have been regularly maintained, and that it is a pleasure to drive. In addition to its mechanical prowess, this striking Fly Yellow Daytona has earned several impressive honors on the show field. Between 2008 and 2009, the beautifully presented Ferrari earned Platinum Awards at Arizona FCA concours as well as Outstanding Classic 12-Cylinder and People's Choice Awards at Concorso Arizona. As evidenced by these excellent accomplishments, this Ferrari should continue to reward its fortunate new owner well, behind the wheel and on the concours field. Accompanied by a correct tool kit, jack, and dealer pouch (complete with the original manuals and warranty card), this Daytona retains all its original and important and valuable accessories. Beyond these important items, the sale of this car also includes custom-made Keith Collins floor mats and a fitted car cover. In addition, reports produced by Ferrari Market Letter and noted Ferrari historian Marcel Massini document the history of 16965 and confirm its impressive pedigree.
243 1948 Tucker 48 1040 $1,500,000 $1,700,000 $1,600,000 €1,403,262 Mid Waltz Blue over unknown. The 40th of the 51 cars originally built, Tucker no. 1040 was sold at the factory bankruptcy auction in October 1950. It was one of 25 cars sold, of which just eight, including 1040, had been completed. Detailed records do not survive regarding the disposition of the cars, but more recent research by Tucker historian Jay Follis reveals that at least five of them went to Minneapolis, Minnesota. It is believed that 1040 is one of two cars purchased by a Mr. John Hansen. By 1955, it was advertised for sale by R.J. Turner of Minneapolis, with an asking price of $3,900. Follis' research has further shown that Edward Bates of Minneapolis purchased 1040 in 1957, possibly from Turner. By April 1959 it was on display at an "Auto-Rama" organized by the Northern Ohio Timing Association, courtesy of owner Russell Strauch. Strauch, a well-known Toledo collector of Full Classics and other cars. Strauch painted the car white, from the original beige, and did some mechanical work. It reportedly had been driven just 7,000 miles. After Strauch's passing in 1976, his estate sold the car. The next owner was Thomas E. Storms of Los Angeles. In 1984, Tucker 1040 was acquired by the current owner, and in 1985 it was given a complete restoration by Russ Brownell, a noted Tucker expert and owner of several cars himself. Brownell was the official steward of the 22 original Tuckers that appeared in the 1988 film Tucker: The Man and His Dream. The restoration involved the sourcing of hard-to-find parts and fabricating others where no longer available. Several problems were discovered with the original engine, no. 33543, so it was replaced by no. 33579, an unused factory spare acquired from the Harrah Collection. The car was repainted in the same white hue used by Russell Strauch. Most recently restored once more, it is now finished in attractive Waltz Blue, a factory color named by Preston Tucker after his wife Vera's favorite dress. It has the strengthened Y-1 transmission, as well as the version 2 rubber torsion tube front suspension, and has the distinction of having the freshest concours-quality restoration of any Tucker extant. The result is without a doubt one of the most accurate and beautifully detailed restorations of any Tucker and has produced a car which is most certainly the finest restored example available today at any price. In sum, it is an exceptional example of one of America's most innovative automobiles. "Don't Let [this] Tucker Pass You By."
244 1967 Mercedes-Benz 250SL Pagoda 113.043.10.001672 $175,000 $225,000 N/R $145,600 €127,697 -17% Dark Green over Light Yellow Mbtex. This 250 SL was originally delivered to France on 25 April 1967. The car left the factory finished in dark green with a light-yellow MB-Tex interior, black carpet, black soft top, and body-color hardtop with garnish moldings. Additionally, the car featured the rare five-speed ZF manual gearbox and 1:4.08 rear axle. It is currently presented in blue with a richer, metallic paint job over an attractive light beige interior. The transmission makes this car very special, as it is believed that only 882 Pagodas were fitted with five-speed ZF gearboxes in period. The French license plates accompanying the car are original from when it was in France. It is believed to have been originally purchased by a U.S. officer stationed there. When he returned stateside, he brought the car with him to Washington State. He later sold it to a friend who then sold it on to a collector in Fresno, California. Arriving in Fresno in 1990, the SL was used as a driver for many years before the decision was made to completely restore the 250 SL in 2008. The restoration took four years to complete at a cost of over $80,000; the work is documented in a binder of receipts that accompanies the car. In 2015, the 250 SL was purchased by a Portland, Oregon-based collector from Cooper Classic Cars in New York. While in Portland, it was serviced by Burback Motors Inc. and stored every winter. It was purchased by the current ownership in the summer of 2018 and has since been gone through mechanically. This included receiving a new clutch, and having the flywheel machined with the work completed by Coachwerks Restorations. Additionally, the 250 SL received a complete detail, polished in a three-stage process with the paint exhibiting a mirror finish. Proudly wearing the famed three-pointed star, this elegant 250 SL would be a perfect candidate for either the show field or spirited wind-in-the-hair weekend cruising.
245 2018 Porsche 911 Turbo S Exclusive WP0AD2A9XJS156764 $375,000 $450,000 $445,000 €390,282 Mid Golden Yellow Metallic over Black leather. The special Golden Yellow Metallic finish is echoed inside with contrasting stitching between the leather panels covering the 911 Turbo S Exclusive Series' seats, door panels, and dashboard. Black center-locking wheels with gold accents and a dark finish for the dual exhaust pipes poking out of the Turbo Aerokit rear bumper complete the look. As noted on the build sheet, additional options include adaptive cruise control, lane change assist, as well as the front axle lift system. The car was then delivered through Porsche Plano in suburban Dallas to its first owner in New Mexico in May 2018. Only 500 Exclusive Series 911 Turbo S models were commissioned for Porsche's global dealership network, with only 200 earmarked for American buyers. The example offered here is serial no. 422 and is presented with all of 51 original miles.
246 1958 BMW 507 Roadster Series II 70157 $2,500,000 $3,000,000 $2,175,000 €1,907,560 -13% Midnight Blue over Red leather. G. Dagmar (1), delivery in Spring White and included the attractive removable hardtop, Werner Preis (2), unknown, via Charles Crail to Rick Thompson, WA, USA '00, restored by TT Workshops Ltd., Giles noted that the car was, "a very nice, well-maintained automobile. Very complete, and virtually all parts correct." This made for an excellent starting point for a Pebble Beach-quality restoration, which was completed over a two-year period. The engine and gearbox were completely rebuilt at this time. The concours-quality restoration was featured in the July 2002 issue of Roundel, the publication for the BMW Club of America. Upon completion, the car was shipped to the U.S. in July of 2002, just in time to partake in the Pebble Beach festivities the following month where it participated in the Tour d'Elegance as well as the Concours d'Elegance. In February of 2003, Mr. Thompson sold the car to a private collector. Under his ownership the BMW was driven roughly 2,000 miles and attended numerous events, including the Kirkland Concours in 2007 and 2008, winning 1st in Class both years; campaigned in the 2008 Copperstate 1000; and The Allure of the Automobile at Portland Art Museum in July 2011. During this ownership, the car was well maintained by Vintage Racing Motors of Redmond, Washington. In August of 2014, the car was acquired by another private collection. The current owner has enjoyed the car, choosing not to show it but always keeping it well maintained. The car has benefitted from an annual service each year, while addressing any maintenance items that arose. The 507 remains in splendid condition, with its restoration holding up very nicely. It is accompanied by a complete tool kit, three volumes of documentation, including restoration photos and invoices, as well as a convertible top boot cover and tonneau cover. Presented in Midnight Blue with a color-matched hardtop over a red leather interior, this 507 is a wonderful example of the marque. Featuring reliable disc brakes and desirable five-speed gearbox, this classic German sports car is a very usable classic, ideal for road rallies and vintage touring.
247 1970 Mercedes-Benz 280SL Pagoda Custom 113.044.10.013076 $175,000 $250,000 N/R $196,000 €171,900 Mid Triple Black. The current owner of this 280 SL desired the power and handling capabilities of a late-model Mercedes-Benz without altering the original classic esthetics. To this end, the car was brought to a Mercedes-Benz specialist to merge the old with the new. The project started with a complete disassembly of the 280 SL and the acquisition of a 2002 Mercedes-Benz CLK 430. Much more than just an engine swap, the transformation of this car's modern mechanical metamorphosis took over two years to complete. The original inline 2.8-liter six-cylinder, 168-hp engine was removed and replaced with the CLK 430's powerful 4.3-liter, 24-valve V-8 producing 275 hp at 5,750 rpm and 295 foot-pounds of torque delivering power to a five-speed automatic transmission. The suspension system was significantly upgraded, including utilizing the rear sub-frame of the 430 CLK and related suspension components. In an effort to retain the original look of the 280 SL, a set of custom-made 16-in. rims were created, allowing the use of the factory wheel covers while making use of the 430 CLK's effective four-wheel disk brakes. The refurbished interior features sumptuous black leather, modern air-conditioning, and Bluetooth-enabled stereo system that retains the classic look and feel of the 280 SL. Both the 'Pagoda' removable hardtop and a soft top are included with the car. The result is an exceptional Mercedes-Benz that artfully blends the old-world charm of the original 1970 280 SL with the modern performance and reliability of a newer car. This uniquely crafted Mercedes-Benz is ideally suited for daily use, touring, and long-distance road trips that can be enjoyed in style, comfort, and confidence.
248 1967 Ferrari 275GTB/4 10051 $2,800,000 $3,200,000 Not sold Not sold N/A Blu Ferrari over Pelle Bleu leather. Tecnotele S.p.A (1), unknown, Bart J. McMullen, MI, USA '73, Jerry D. Leonard, IN, Jim Hunter, GA, Bruce Vineyard '82, restored by Mike Gourley's Continental Coachworks to manage the project, and they contracted the mechanical work to FAF (now known as Ferrari of Atlanta) and the cosmetic details to Charlie Kemp's Ferrari South. The restoration took five years, and when it came time to select colors, Mr. Vineyard opted to go with Giallo Fly over a Nero interior. Chassis no. 10051 remained in Mr. Vineyard's stable for several more years, until he finally decided to part with the car after nearly 25 years of ownership. Larry Alderson '05, who subsequently showed the car at both the Concorso Italiano and the 2009 Dana Point Concours d'Elegance, where the car won Best in Class. In 2011, the car was refinished to its current and original Pelle Bleu interior, with a Blue Sera exterior, which is a stunning period-correct Ferrari hue that is very similar to 10051's original Blue Ferrari finish. Following the completion of this cosmetic restoration, the car was shown once again at the Dana Point Concours d'Elegance in June 2011, where it won 1st in Class yet again and was also voted Best Closed Design. The car was purchased in August 2011, joining the well-known Pinnacle Portfolio collection. During its time in the collection, the car was regularly exercised and attained the desirable Classiche certification from Ferrari; its accompanying red binder confirms that it is matching numbers throughout. In 2015 the car was purchased by its current owner. Its restoration still presents extraordinarily well, and it would surely attract lots of attention at FCA and concours events, as it has in the past. Under current ownership the car has been thoroughly enjoyed and well maintained, benefitting from new carpets and a recent full service completed by Rare Drive. The car retains its manuals and tools, as well as a proper jack.
249 1973 Porsche 911S Targa 911 331 0296 $150,000 $200,000 N/R $112,000 €98,228 -25% Gemini Blue over Black. The 1973 911 S Targa offered here is a European-delivery model, though now with a properly set-up MFI system that was originally finished in a distinctive Gemini Blue metallic paint over a black interior. Its original owner took delivery in Europe but imported it to Jacksonville, Florida, where he kept it until June 2001. A subsequent owner in 2007 commissioned an extensive restoration by specialists on the West Coast costing more than $80,000. Its original 2.4-liter engine and transmission were rebuilt by Haus of Performance and Ray Stevens. The 911 S Targa's body was stripped to bare metal, repaired where necessary, and repainted in Gemini Blue. Restored Fuchs wheels completed by Al Reed Specialty Polishing in California are wrapped by period-style Pirelli tires. Its only visual modification comes inside, where a pair of period-correct sports seats wrapped in houndstooth upholstery supplied by Autos International replace the comparatively sedate factory 911 S units. The crack-free dashboard features a correct speaker grille as well as a radio blank plate, just as how it would have left Zuffenhausen more than 45 years ago. Its condition shows limited, gentle use since its restoration was completed. This 911 S Targa will be delivered to its new owner with a large file documenting its restoration as well as a Porsche Certificate of Authenticity.
250 1958 Porsche 356A Speedster 84759 $300,000 $400,000 $313,000 €274,513 Mid Silver Metallic over Red leatherette. The 356 A Speedster offered here was built in the spring of 1958 according to a copy of its factory Kardex and is believed to have been a southwestern U.S. car for its entire life, a fate that preserved its Reutter-built body. It was uncovered in Albuquerque, New Mexico, in 1975 and was kept under the care of a long-term owner since 1979. A recent, extensive restoration brought the 356 A back to its original glory. It is painted in its correct, striking Silver metallic (code 5706) over red synthetic leather upholstery. The Speedster features 4½-in. date-coded wheels wrapped in new Michelin tires over rebuilt brakes powered by a new master cylinder. Restored gauges, new German weave carpeting, rubber floor mats, and seat belts complete its spartan, all-business interior. A new Haartz fabric top, tonneau, and boot cover give it the modest semblance of inclement weather protection that Hoffman envisioned. The 356 A sports a 1960 1600 engine that was rebuilt with 1,750-cc big-bore pistons and cylinders as well as Weber carburetors. The more powerful engine has about 1,500 miles on it since it was rebuilt. Retaining its original 6-volt power, the 356 A Speedster lives up to its original mission as a simplistic open-top sports car. A tool kit, jack, Porsche Certificate of Authenticity, and a copy of the factory Kardex are included with the sale.
252 1920 Lone Star Beauty Four 5 pass Touring 148 $25,000 $35,000 N/R $44,800 €39,291 28% Green over Black. Only a dozen Lone Stars are believed to have been built by Piedmont. This is the only known survivor. It was reportedly sold new to a San Antonio customer and believed to have been driven fewer than 20,000 miles. Restored by Curtis Foester of Port Levaca, Texas, it is painted green with black fenders, nicely contrasted by varnished wood-spoke artillery wheels. The upholstery is done in black pleated leather. The Lycoming engine is correctly detailed in all respects. The radiator is topped by a Boyce MotoMeter, below which the unique Lone Star badge proudly speaks its Texas heritage.
253 1947 Ford Super Deluxe Sportsmans Convertible 799A-1974216 $160,000 $200,000 N/R $190,400 €166,988 Mid Tan and wood over Red. Sportsman seats were upholstered in genuine leather facings in tan or red, with French stitching. The front floor mats had color-keyed carpet inserts, and power windows were standard. Announced in September, the first Sportsman was completed in December 1945 and presented to actress Ella Raines at Christmas. In all, 3,629 were built over three years, including 205 Mercurys for 1946 only. From January 1947, all cars were designated '47s, Model 79A, and were given serial numbers accordingly. There was, however, no change in the cars' appearance. In April, Ford rolled out new "spring models." Keeping the same 79A model nomenclature, they had new round parking lamps below the headlights and a new hood medallion. The hub cap design, too, was changed, as were the bumper guards. Gone were the red accents. Early experience with the Sportsman had shown that the crosspiece on the trunk lid, mounted high, where the lid was almost horizontal, collected water, to its detriment. For 1947 the crosspiece was lowered somewhat and beveled on its upper edge, to better shed moisture. This Sportsman dates from July of that year, according to its body number. It has all the "spring updates," as well as the revised trunk lid. In the pretty color Maize Yellow, a very light hue, almost beige, it looks stunning without being ostentatious. The upholstery is red leather. The engine compartment and undercarriage are very clean and correctly appointed. Features include the standard power windows and top, an electric clock, radio with cowl-mounted antenna, fresh-air heater, a windshield-post spotlight, fog lights, bumper end extensions, and rear fender skirts. The car is also equipped with the optional Columbia overdrive rear axle, an asset for driving on today's highways. Ford built just 2,250 second-series Sportsman convertibles for 1947. This car is among the best of those fortunate survivors.
254 1931 Chrysler CG Imperial Dual Cowl Phaeton 7803131 $325,000 $425,000 N/R $335,000 €293,808 Mid Grey over Grey leather. This Chrysler CG LeBaron dual-cowl phaeton was previously owned by John Wheatley in Oklahoma, for whom it garnered a CCCA Primary First at a Texas Grand Classic in 1975, earning medallion 721. It was later purchased by retired Chrysler vice president Darrell Davis. Davis had specialist Curt Austin perform a three-year, 8,000-hour restoration, completed in 2000. Since then, the car has gone on to win Best of Show at the Hilton Head Concours d'Elegance, as well as Junior, Senior, Grand National, and Grand National Senior honors at AACA, and the President's Cup for the outstanding restoration of the year in its division. In CCCA competition it scored 100 points at the Florida Grand Classics in 2001 and now holds Primary, Senior, and Premier accolades. It was also awarded Best in Class at Pebble Beach, medallion 1224. Painted in subtle shades of grey, it has matching leather in the interior, a rear-mounted trunk, and dual side-mounts with metal covers. One of just 85 Dual-Cowl Phaetons built in 1931, of which 11 are known to survive, it is a powerful and prestigious CCCA Full Classic and represents uncommon value in a collector automobile.
255 1937 Cord 812 Supercharged Cabriolet 812 2036 F $250,000 $300,000 N/R $212,800 €186,634 -15% Maroon over Red leather. Presented here is an "ultimate-spec" Cord, the supercharged Cabriolet, informally known as the "Sportsman." Just 64 were originally produced; perhaps a third of them remain today. Although correctly restored many years ago by noted specialist George Ehresman, this example comprises authentic parts from several cars, most noticeably the installation of a supercharged engine. All the relevant details were confirmed by Auburn Cord Duesenberg Club historians at the time that the car received its Category 1 Certification. The end result is of high caliber, such that the car has received Classic Car Club awards over three decades: Primary First in 1979, medallion 0882, for then-owner William DiCiurcio, and a Senior Division First in 2010 for Henry Antoniolli. It also won the Gordon Buehrig Award for Best 810/812 Cord at the 1981 ACD Club National Reunion in Auburn, Indiana. Presenting very well, the restoration shows only minor age; the maroon paint is very good, and the leather seating is without significant wear, but does show use. It is equipped with a correct radio and heater, plus Fog King fog lights with Cord badges. It is clean throughout, particularly in the engine bay, and shows some 800 miles on the odometer. This supercharged Cord is every bit what it aspires to be – a beautifully restored example of the classic body style, finished to the ultimate specification.
256 1941 Packard Custom Super 180 Darrin Convertible Victoria 1429-2015 $325,000 $400,000 N/R $307,500 €269,689 -5% Green over Brown leather. This Packard Darrin Convertible Victoria was restored in Dallas in the mid-1980s. Presented in a rich shade of green, it has brown leather upholstery and tan canvas top. Features include overdrive, a factory push-button radio, heater, accessory turn signals incorporating the original sidelamps and taillamps, and Packard driving lights. It achieved CCCA National First status, medallion number 1718, for owner William Adamson at a Pennsylvania Grand Classic in 1992. Subsequent owners include noted collectors Malcolm Pray of Greenwich, Connecticut, and Chuck Swimmer of San Diego, California. The 15th of a reported 35 Darrin Convertible Victorias built for 1941, this car is one of fewer than 20 estimated survivors.
257 1930 Cadillac V16 Sport Phaeton 702-401 $750,000 $900,000 N/R $940,000 €824,417 4% Two tone Grey over Grey leather. This 1930 Cadillac Sixteen Sport Phaeton was shipped on 9 July 1930 to the factory Philadelphia Branch. Before it could be sold, it was diverted on a Special Order to New York. The first owner is not recorded. By 1972, it was in the collection of Robert Chamberlain of Princess Ann, Maryland. Alan Merkel, historian of V-16 Cadillacs, viewed the car and reported on its fine original condition. In 1981, Chamberlain sold it to Philip Wichard of Happauge on New York's Long Island. Wichard, whose 1995 New York Times obituary recounted that he "developed his passion for cars as a 10-year-old junkyard scout who was allowed to steer junkers being towed for scrap," was known as a shrewd and discriminating collector. He bought his first car at age 10, and soon turned a $5 profit. Once he began collecting and restoring in earnest, he seldom sold anything; indeed his collection was sold at auction only months before his passing. Wichard had Stone Barn Automobile Restoration in New Jersey comprehensively restore this Cadillac Sixteen. Completed in 1990, it quickly won National First awards from both the Antique Automobile Club of America (AACA) and CCCA. Since that time it has passed through four subsequent owners, among them New Jersey collector Dave Kane. Prominent features include the factory dual side-mounts with metal covers, Pilot Ray driving lights, and the rare and correct "Lo-boy" trunk fitted to open cars. Accompanied by a copy of the 1930 build sheet, it is one of 18 survivors among the 85 Sport Phaetons, style no. 4260, originally sold and one of the finest extant. via RM Amelia '08 $522k & RM Monterey '08 Not sold $500k.
258 1956 Ford 8 Pass Country Sedan P6DX177263 $35,000 $45,000 N/R $42,560 €37,327 Mid Buckskin Tan and White over Dark Brown vinyl. This 1956 eight-passenger Country Sedan is quite unusual, having the 225 bhp, 312-cu. in. Thunderbird Special engine seldom installed in wagons. The car's data plate indicates a special order of Buckskin Tan, a dark shade resembling coral, and White, combined with light and dark brown vinyl interior. The latter features a cattle-brand motif on the seats, particularly appropriate for a Texas wagon. Built at the Dallas plant on 2 March 1956, it bears a Powell Motors dealer emblem. A freshened original car, it features Ford-O-Matic transmission, power steering, heater, electric clock, push-button radio, and wire motif wheel covers. Driven fewer than 80,000 miles, it presents very well inside and out. Country Sedans were popular, but surely few, if any, were built to the same specification as this one.
259 1941 Packard 110 Station Wagon 1483-2172 $80,000 $120,000 N/R $106,400 €93,317 Mid Maroon and wood. Sold new by the Stahl Motor Company in Monterey, California, on 7 June 1941, this Packard One Ten station wagon has been completely restored. The wood has been completely refinished, and the top re-covered in black cloth over the varnished wood battens. The seats are newly upholstered in deep maroon leather with matching metal frames, and comfortably seat eight in three rows. The wood-grain dashboard has been exactingly restored. The subject of a feature article in Collectible Automobile magazine, this rare station wagon is just as elegant on the inside as it is from afar. The engine compartment and chassis are clean, and authentic accessory turn signals aid driving in modern traffic. The optional running boards make entry and exit convenient and comfortable. A Deluxe model with chrome parking light housings and fender accents, it has a heater, accessory directional signals, and a correct factory push-button radio. Elegant for concours and handy for touring, this Packard One Ten Woodie is the ideal car for a tailgate party.
260 1932 Marmon Sixteen Le Baron Coupe 16 141 830 $400,000 $600,000 $665,000 €583,231 11% Green over Beige leather. According to historian Dyke W. Ridgley, custodian of the Marmon Sixteen Roster, this Sixteen's history is known back to 1955, when it was owned by L.M. McCrary III of Nashville, Tennessee. It was sold to Mitchell Magid, also of Nashville, in 1963 and eight years later to Gene Zimmerman, who exhibited it in his Automobilorama museum in Harrisburg, Pennsylvania. Kenneth Peterson of Kansas purchased the coupe from Zimmerman in 1979, and restored it over the following 11 years, then finally sold the Sixteen to Philip Bray of Grosse Ile, Michigan, in the spring of 1999. Bray entered the car in CCCA competition, winning First Primary at a Michigan Grand Classic in 2001. It subsequently earned Senior honors in 2002 and Premier the same year, with 99.75 points. Raymond Drake, of Cripple Creek, Colorado, bought it from Bray in 2004, and it was acquired by the Burdick Collection in 2007. Like all Marmon cars, it easily manages to be imposing without appearing flashy. Painted green, with an understated beige interior, it has metal-covered dual side-mount spares and Firestone Deluxe Champion wide whitewall tires accented with broad bright wheel discs. Senior Trippe driving lights nicely compliment the C.M. Hall Depress Beam headlamps. Interior touches include a crank-down rear window, with roller shade. The rumble seat is upholstered in correct pleated leather and features arm rests. There is a golf bag door on the right side. Mileage showing is slightly more than 31,000, commensurate with reported sightings during its history. With its known history, and original engine and body, this Sixteen is among the best of its small constituency of survivors.
261 1995 Ferrari F512M 100380 $325,000 $375,000 $357,000 €313,103 Mid Rosso Corsa over Beige leather. This 1995 Ferrari F512 M was originally sold through Shelton Ferrari of Fort Lauderdale to a customer from Nevada in 1996. The F512 M returned to Shelton Ferrari in 1998 and was immediately purchased by the current and only second owner who resides in Texas. Presented in the iconic Ferrari livery of Rosso Corsa over Beige and having covered less than 25,000 miles, the car remains in stunning original condition. The consignor has kept the car in a climate-controlled garage in Texas for the past 20 years. It remains a well-maintained example with "engine out" belt changes every five years since 1998, the latest of which was completed in November 2018, at which time a new battery and set of tires were also installed. The Ferrari is accompanied by its original owner's manual and warranty book, leather cased tool set, two sets of keys, alarm system, car cover, battery tender, three-ring binder with all maintenance records for the past 20 years, and original 1995 Ferrari sales brochure. With more and more technology being added to today's supercars, analog examples have become increasingly desirable among collectors, and this 1995 Ferrari F512 M is no exception. The current long-term owner commented, "I have driven this car for 20 years and will miss the excitement that comes from the sound of the 12-cylinder engine working together with the gated shifter." Presented in the traditional Ferrari colors and being the 12th of only 75 imported to the U.S., this well-maintained, two-owner example offers an opportunity that cannot be missed for the next owner to enjoy the last and best mid-engine 12-cylinder Ferrari produced.
262 1973 Ferrari 246GT 07520 $400,000 $500,000 $500,000 €438,520 Mid Azzurro Metalizzato over Nero leather. The 1973 Dino 246 GT offered here is one of just five known to be built to European specifications with the "Chairs & Flares" options, and it is believed to be the final example so-equipped with this desirable combination. It was built to European specifications and delivered new in April 1974 to the dealer in Madrid, Spain, according to Ferrari Classiche, but was exported to the U.S. not long after. An accident in the early 1980s sidelined the Dino for more than two decades. Ironically, its time off the road helped preserve it. In 2005, it was exported to the Netherlands for restoration. When the initial rework did not pass muster, an exhaustive restoration by Lusso Classics began in 2010 and was completed in 2017, and was then awarded Ferrari Classiche certification. As part of its restoration in Europe, the Dino 246 GT's body was fully restored and painted Azzurro Metallizato, a striking, lighter shade than its original Dino Blu. Its interior retains Daytona racing-style seats that have been reupholstered in dramatic black leather rather than the original tan. This Dino 246 GT also features optional power windows as well as its original radio. This restored Dino presents as new in every way. Careful attention was paid to its mechanical restoration, and its underbody, suspension, and engine compartment appear as they would have when it was built in 1973. It rides on correct Campagnolo alloy wheels wrapped in period-style Michelin tires. An Ansa dual-outlet exhaust pokes out from beneath its superb chrome rear bumper. The Dino's engine, a correct type replacement, presents as new and was treated to a complete rebuild. Its Veglia gauges show about 45,000 km, but it has only been driven a few exhibition kilometers since the completion of its restoration. A full set of manuals, tools, an original jack, and a Ferrari Classiche certification binder will accompany the 246 Dino GT.
263 1963 Jaguar E-Type Series I 3.8 Roadster 875712 $175,000 $225,000 N/R $198,800 €174,355 Mid Silver over Black leather. This superb Series 1 E-Type was completed on 5 October 1961 and finished in Carmen Red over black. It is a highly prized early first-series example with flat floors and covered head lamps. Originally a California black-plate car, it was first owned by Burt Sugarvian of Los Angeles. In 1971, the E-Type was then placed in a climate-controlled facility for storage. While its ensuing history is unknown, the car was later given a meticulous restoration by marque specialists at Classic Showcase of Oceanside, California, in 2004. The original engine was fully rebuilt with new pistons, bearings, valves, guides, seals, and timing chain. The head, clutch, carburetors, brakes, rear end, and transmission were rebuilt and the driveshaft was balanced. The shocks were restored, new suspension hardware was fitted, and much of the chassis as well as the top bows and seat frames were powder coated. All systems were replaced or meticulously restored. Not a single mechanical or electrical component of this superb E-Type Jaguar was left untouched. Meanwhile, the body of the E-Type was stripped to bare metal and repaired as necessary, then reassembled with careful attention to detail. Once sealed with epoxy primer, this 1961 Jaguar was painted in its current shade of silver, color sanded, and buffed to a mirror-like finish. All seals, gaskets, and brightwork were replaced or re-plated and the interior upholstery was redressed in black leather with a new top and carpet. The car also received a Tremec five-speed transmission to render the E-Type ultimately drivable and superbly suited to participate in rallies and distinguished touring events. Not surprisingly, the 1961 E-Type emerged in concours condition and was immediately showcased at the JCNA concours held at the Stanley Hotel in Estes, Colorado, in June 2005. There it scored an impressive 99.26 points and was awarded Best in Class. Following its debut, the car was sold to the late John O'Quinn, a respected collector in Houston, Texas. In 2012 the Jaguar was acquired by the previous owner and would participate in a 3,000-mile tour without issue. Several years thereafter it passed to the current consignor – a Jaguar enthusiast – with fewer than 4,000 post-restoration miles on the odometer. This attractive and expertly restored Jaguar E-Type includes its Jaguar Daimler Heritage Trust Certificate and remains in excellent condition – poised for a new adventure, be it Jaguar Club events and judging, or a comfortable tour among other distinguished automobiles.
264 1955 Mercedes-Benz 300SL Gullwing 198.040.5500154 $1,200,000 $1,400,000 Not sold Not sold N/A Fire Engine Red over Tan leather. Belgian delivery, unknown, Richard Grant, OH, USA '70s, This particular 300SL Gullwing presents beautifully in Fire Engine Red and features a tan leather interior with oatmeal-colored German square-weave carpet. Its matching-numbers engine shows only 30,534 miles on the odometer. Delivered in March 1955 to Brussels, Belgium, in European specification, the 300SL was equipped with the following equipment: a Becker radio, chrome bumper guards and dual Hella backup lights. The car retains evidence of its early build ancestry with two features. First, the fender wheel-arch eyebrows are bolted on versus welded on, like the later models. Second, it has the early Bendix Treadle-Vac brake booster. Only 1,400 300SL Gullwings were ever produced, and this one just happens to be an automotive icon of the highest pedigree. Offered at Mecum Monterey '18 Not sold $1.3 – 1.4 mil.
265 1967 Shelby Cobra 427 CSX3281 $1,350,000 $1,450,000 Not sold Not sold N/A Green over Black. Don Seelye Ford, MI (1), supplied with a 428 cui engine, unknown, Timothy H. Parker, TX, Donald Mansker '70s, later to CA, Rick Reese, 427cui engine fitted, modified the car with a full roll cage, rectangular taillights (instead of the original twin round ones), and enlarged rear flares to fit wide Jongbloed wheels. Finished in red, the car also received a hood scoop, S/C dash layout, and side pipes. It was offered for sale in 1977 after an eight-month restoration. It went unsold, however, and was traded back to Mansker in exchange for a 289 Cobra – the same car Reese traded CSX 3281 for in the first place, Don Blenderman & Larry Wheeler, OK '79, Sloan Krister, TX, restored by Bill Murray, where the roll cage was removed and replaced with the correct S/C roll bar. Refinished in black, it was fitted with chrome side pipes and quick jacks as well as 7.5/9.5 Halibrands and a competition gas cap. The enlarged rear flares remained in place, Courtney J. Catron, CO '84, Otis Chandler, CA '87, various, Motorcars International, IL, restored to original form. Every effort was made to correctly restore CSX 3281 to how it looked when it was delivered new in 1967. The entire restoration was carefully documented with photos and receipts detailing every aspect of this beautiful Cobra's return to its original glory. Restored authentically to concours quality, it has been driven only test miles since restoration and has yet to be exhibited, presenting an exciting opportunity for its next owner to display and enjoy this crisp, like-new iconic Shelby Cobra.
266 2005 Ferrari 575 Superamerica 144238 $350,000 $400,000 N/R $343,250 €301,044 -2% Rosso Corsa over Crema leather. A stunning example, this Superamerica is presented in classic Rosso Corsa and is set off by the rich tan leather hides with black and carbon fiber interior details. With less than 9,000 miles on the odometer, the Ferrari has many desirable extras, as noted on its original window sticker, including F1 paddle-shift transmission, power-operated Daytona seats with embossed Prancing Horse headrests, Scuderia Ferrari fender shields, red brake calipers, and a six-CD changer with the "high power hi-fi." Powered by a 5,748-cc, 540-hp V-12 engine that has the style, sound, and presence Ferrari is renowned for, it is also generously fitted with the Fiorano Handling Package, which gives the car a sportier edge with a more aggressive steering calibration and suspension with revised springs, upgraded brake pads, and a thicker rear roll bar, adding more performance to an already capable supercar. The Superamerica certainly carries all the pomp and circumstance embodied in its predecessors. As an early production example, this Superamerica has been remarkably well preserved and would surely be an excellent addition to any collection and a delight to drive with its top either up or down.
267 1928 Rolls-Royce Phantom I Etoile Towncar S275FP $250,000 $325,000 Not sold Not sold N/A Black and Burgundy over Grey cloth and Black leather. 1 of 35 Springfield Rolls with Hibbard & Darrin coachwork, Etoile town car, Miss Vivian Reilly, NY (1), ex. Mrs. Selina E. Summerfield, E.H. Stroh, E.M. McCarrel, PA, vendor '00s, restored by Glen and Randy Hatcher and others, concours award winner. Very elegant. Offered at RM Monterey '11 NS$250k & RM Amelia Island '18 $335k.
268 1940 Ford Marmon-Herrington Station Wagon 18 5820441 $250,000 $300,000 $252,000 €221,014 Mid Cloud Mist and Grey over Brown and Tan. No production records are known to survive for Marmon-Herrington Fords. Since they were essentially hand-built, assembly rate was necessarily slow and the output small, even when demand surged during World War II. Marmon-Herrington aficionados report that only a dozen or so total examples of all body styles of each year are known to exist. A 1st in Class winner at Pebble Beach, this Marmon-Herrington Ford still stuns. The body contours show no faults, and the wood finish exhibits only the slightest discoloration at joints and bolts that one would expect to find with original wood. The Cloud Mist Gray paint has a deep gloss and the varnish is fresh and fine. Some of the glass shows minor separation at the edges. The running board rubber is new. Although the 1940 model Standard Fords were designed with limited brightwork, the scant amount found on this example is in excellent condition. The seats are correctly upholstered in new seamed brown imitation leather. Lap belts for two are installed in front. New black rubber mats line the floor, and the brown dashboard is excellently restored, as are the instruments and Standard steering wheel. The engine is nicely and correctly detailed in Ford green, without being overdone. A heavy-duty oil-bath air cleaner is fitted to the standard carburetor. The chassis and underbody are painted gloss black, and are clean. Blackwall 8.00-15 tires are fitted all around. The matching tailgate-mounted spare is exposed, since it is too large for Ford's metal covers. The body number dates from October 1939, with the Marmon-Herrington conversion taking place sometime thereafter. The car was owned by Charles Clark of Framingham, Massachusetts, during the 1950s, purchased in 1954 from Butler Motor Corporation, the local Ford dealer. Renowned woodie collector Nick Alexander acquired it from Francis Carter of Cape Neddick, Maine, in July 2000, and commenced the prize-winning restoration. It was judged at 972 points by the Early Ford V-8 Club in 2001, winning a Dearborn Award at Pismo Beach, California. In 2003 it was entered in the Woodie Class at Pebble Beach, handily winning against substantial competition, some of which included other woodies from the Alexander collection. The current owner acquired the stunning Standard Station wagon at the sale of the collection in 2009, and has meticulously maintained it ever since. Marmon-Herrington Fords are some of the most desirable woodies due to their engineering, significance, rarity, and impressive visual stance. To find a Dearborn and Pebble Beach class-winning example that presents in show-ready condition is an opportunity not oft repeated.
269 1959 Maserati 3500GT Touring AM101*530 $280,000 $340,000 Not sold Not sold N/A Grigio Verde over Crema leather. Italian delivery, later to CA, USA '70s, stored for 3 decades, mechanically restored, otherwise original, excellent condition. via Gooding Scottsdale '18 $280 – 340k.
270 1989 Aston Martin V8 Vantage Volante SCFCV81V2KTL15795 $375,000 $450,000 Not sold Not sold N/A Cannock black over parchment leather. 380bhp 5340cc V8. 3 speed auto. 1 of 58. Via Palm Beach Motor Cars to Greg Norman, FL '89 (1), M.J. Hall, NJ (2), Unnamed '11 (3), Unnamed (4). 7890 miles and excellent condition. via Gooding Amelia '17 $330k.
271 2018 Porsche 911/991 GT2 RS Weissach WP0AE2A95JS185392 $450,000 $550,000 $461,500 €404,753 Mid GT Silver Metallic over Black. The 911 GT2 RS offered here features the wanted and expensive Weissach Package. It is finished in Porsche's distinctive, race-inspired GT Silver Metallic over a black leather and Alcantata interior with Platinum Grey stitching. Additional optional equipment includes the front axle lift system, light design package, Bose surround sound system, voice control, chrono package with lap trigger, carbon fiber window triangle trim and illuminated carbon fiber door sills, and a 23.8-gallon extended range fuel tank. The 911 GT2 Weissach Package balances luxury and performance. Its sports seats are covered in leather and Alcantara, with 'Weissach RS' stitched into the fixed headrests. Carbon fiber trim dominates the Porsche's dashboard. A Weissach RS badge is attached to the panel covering its cupholders on the passenger's side of the dashboard. Showing just 55 miles, the GT2 RS is as near to new as anyone is likely to find. It was built in July 2018 and delivered originally to New Mexico through Porsche Plano near Dallas. Michelin Pilot Sport Cup 2 tires wrap its 20- and 21-in. Satin Black magnesium center-lock wheels. Included is also the spare set of aluminum wheels with tires that the car was delivered with when production shortages called for post-delivery installation of the factory lightweight magnesium wheels. Yellow calipers for its carbon ceramic brakes are easy to see between its narrow wheel spokes. Carbon fiber ducts on its front fenders both give the 911 GT2 RS its unique look and help to cool the brakes during serious driving. Like other Weissach Package 911 GT2 RSes, the carbon fiber hood and roof panel are partially unpainted. The rear spoiler displays a distinctive Porsche script. As the ultimate 991-generation Porsche 911, the GT2 RS with the Weissach Package follows in the tire marks of the automaker's other showcase cars such as the 959, 996 GT1, and the 918. The eager 911 GT2 RS Weissach raised the bar for Porsche's definitive sports car and is bound to remain a sound investment.
272 1986 Ford RS200 SFACXXBJ2CGL00133 $275,000 $325,000 Not sold Not sold N/A White over red. 250BHP 1803cc Turbo I4. 5 speed manual and four wheel drive. 1 of 200 buit for homologation. Unknown, later to US, vendor from '89, not regisered. 8,300 miles from new. Recommissioning may be required. via Bonhams Quail '17 $181k.
273 1957 Ferrari 250GT Pininfarina Coupe Special 0751GT $11,000,000 $13,000,000 Not sold Not sold N/A Grigio Fumo Max Meyer over Naturale leather. Tipo 508C chassis with unique coachwork, Princess de Réthy, Belgium (1), Dr. Ernest de Bakey, AL, USA (2), Dr. John Ochsner '68 (3), Kirk White, PA (4), John Delamater, ID (5), Ken Hutchinson, IL (6), John Delamater (7), Alan Powell, ID (8), Norm Silver '73 (9), Alan Powell (10), John Clinard, MI (11), cosmetic freshening, repainting the exterior in rosso and re-trimming the interior with beige leather. He also retained the esteemed marque expert John Hajduk to rebuild the engine as needed. The owner was a fixture in the Ferrari's documentation, as well, eventually connecting with owners past and future to help establish a written record of the car's ownership history, John Carmack (12), Anthony Wang '91 (13), Gregory Noblet '96 (14), Philippe Lancksweert (15), restored by Bachelli & Villa of Bastiglia incl. a high-quality refinish in grigio metallizzato (metallic grey) paint, and re-appointment of the interior in beige leather. Autofficina SAURO in Bologna was retained to perform much of the mechanical refurbishment Todd Morici, NJ (16), vendor '98 (17). Now offered for the first time in 20 years, this phenomenal 250 GT Coupe Speciale offers extreme rarity and the illustrious provenance of ownership by royalty. As such a unique and significant one-off, the car has been featured in numerous factory journals and enthusiast books, including Angelo Tito Anselmi's Le Ferrari di Pininfarina, Stanley Nowak's Ferrari – Forty Years on the Road, Antoine Prunet's Ferrari Legend – the Road Cars, Gianni Rogliatti's Ferrari Ecurie Garage Francorchamps, Keith Bluemel's Ferrari – The Road Cars, and individual issues of Forza and Prancing Horse magazines. Accompanied by a tool kit and documented with period photos, former owner's correspondence, restoration invoices and photographs, and various articles from the media, this unique Coupe Speciale offers a premium level of coachbuilt elegance on the 250 GT platform. It is eligible for near all events worldwide, and would make a superlative acquisition for any Ferrari enthusiast.
274 1977 Lotus Espirit 77090403H $80,000 $100,000 N/R $50,400 €44,203 -33% Oxford Blue over Oatmeal cloth and Brown Marcasite. One of 36 such examples – over the original Oatmeal cloth and brown Marcasite interior, this first series Esprit remained with its original owner for 30 years. Purchased last year by the current owner with only 14,800 original miles, the Lotus has recently undergone a sympathetic mechanical restoration totaling 1,000 hours of work. All mechanical components were tested and rebuilt as necessary, while the body was separated from the wishbone chassis, which was blasted and repainted to ensure no corrosion. The work included a complete engine rebuild, along with attention to the suspension, brakes, and transmission – ensuring that the Lotus looks and runs as it did when it left the factory. Offered today is a stunning example of the first Esprit with its unassisted power steering and sharp handling, considered the purest of a breed that lasted nearly 30 years. Included is a comprehensive selection of photos and invoices documenting the mechanical restoration, along with the Lotus Certificate of Vehicle Provenance, original Bill of Sale, owner's manual, extremely rare complete tool kit, jack, and car cover. The car has been driven some 500 miles since acquisition, and it is ready for its next owner to enjoy. A perfect piece for the new investor or those beginning to build their collection of modern sports cars, this highly original and low-mileage S1 Esprit is one of the finest extant.
275 1941 Cadillac Series 62 Convertible Coupe 8353831 $75,000 $100,000 N/R $58,800 €51,570 -22% Beige over Red leather. This handsome convertible coupe is equipped with pushbutton radio, heater, and electric clock as well as the conventional three-speed manual transmission. Painted in attractive beige, it has pleated red leather upholstery, all in very good condition. The top is black canvas, also without wear or aging. Mileage showing is slightly more than 78,000 and is believed to be correct. The engine compartment is clean and correctly detailed. The current owner has had it for some 20 years and though not often driven, it has been maintained regularly. Cadillac's 1941 models have a simplicity of design that was somewhat lost in later models. This car is an excellent example that can be enjoyed from the moment of sale.
276 2008 Ferrari F430GTC 2604 $425,000 $475,000 $350,000 €306,964 -18% "Blu and Bianco over Nero race. About 53 are said to have been built, including chassis no. 2604 offered here. While most F430 GTCs were used in competition, this car has only ever been tested by Michelotto prior to delivery and never raced. Built on 9 January 2008, this F430 GTC was among the final examples built; a Ferrari Certificate of Origin signed by then-CEO Amedeo Felisa is included and verifies its chassis and engine numbers. When it was ordered through Corse Clienti, its first owner selected the optional data acquisition system, quick-refuel setup for its water and engine oil systems, and full lighting for 24-hour competition. A letter from Cristiano Michelotto detailing these additional features accompanies the car, along with photos of every stage of the build. It may not have been raced, but this F430 GTC is ready for competition as it has been maintained and routinely started throughout its life, as confirmed by an inspection by GTO Engineering. Unlike many GT cars which have been raced hard for several seasons and occasionally damaged, this example is 'as-new' with no stories and ready to be used by its next owner. Painted dark blue and white with silver detailing, this F430 GTC has a clean, elegant look. Its extensive lighting kit is evident up front, with two sets of auxiliary lamps integrated into its front bumper supplementing its headlights. The F430 GTC is in factory-original condition inside with its integrated roll cage, two OMP racing seats with a matching OMP three-spoke steering wheel, and a full array of competition switchgear. Ferrari has made the F430 GTC eligible for Club Competizioni GT racing in 2019, which will include five events for GT cars from the 1990s until today. Eligible cars range from the 348 GTC to the 488 GTC, including the F430 GTC. The races are set to be at the Mugello Circuit, the Indianapolis Motor Speedway, the Fuji Speedway, the Vallelunga Circuit, and an as-of-yet unannounced Finali Mondiali event.
Whether its next owner chooses to race it in Club Competizioni GT or preserve it for posterity, this F430 GTC represents an unrepeatable opportunity to buy an 'as-new' Ferrari GT car."
277 1934 Pierce-Arrow Eight Silver Arrow 2580180 $225,000 $275,000 Not sold Not sold N/A Grey over Grey. This 1934 Model 840A eight-cylinder Pierce Silver Arrow was the recipient of a comprehensive body-off restoration some 15 years ago. Finished in soft Dove Gray, with darker grey accents, it has contrasting red wheels. The upholstery is grey broadcloth with black piping. Tidy throughout, the car has been very well cared for since restoration. By 1933, however, Studebaker was in receivership. A group of Buffalo bankers rescued Pierce-Arrow with an infusion of cash, but the company faced competing in the marketplace solely at the high end of the price scale. Sales continued to slide, and the company was sold at auction in 1938. Left behind, however, were some of the most innovative and remarkable cars, among them the amazing Silver Arrows.
278 1957 Facel Vega FV2B FV2B-H19 $125,000 $150,000 N/R $128,800 €112,963 Mid Silver over Oxblood leather. This magnificent automobile is one of only 62 FV2B coupes produced in 1956 and 1957. Chassis H19 has just emerged from a meticulous cosmetic restoration finished in silver with oxblood leather throughout and retains all its factory accessories and opulent hand-crafted appointments. The Hemi V-8 engine remains in excellent order as is evidenced by the fact that this stunning Facel Vega recently completed the Colorado Grand, a tour of 1,000 miles through challenging landscapes. The Facel Vega remains an iconic legacy of the golden days of motoring. This glorious FV2B offers an opportunity to acquire a shining example of the exclusive French marque, sure to thrill with its performance and stunning good looks at any and every event it attends.
279 1974 De Tomaso Pantera L THPNND06705 $80,000 $100,000 N/R $61,600 €54,026 -23% Yellow over Black. Not yet old enough to obtain a car loan, Robert Evans purchased this 1974 De Tomaso Pantera L with the help of his uncle, Ernie Whitaker, in March 1975 from Stillpass Bros Inc in Cincinnati, Ohio. Over the following years, Robert paid Ernie's loan to the bank and in 1978, Ernie officially signed over the title. Originally ordered in yellow over black, this unrestored and highly original Pantera L retains its eye-catching color scheme to this day. The original window sticker notes that the De Tomaso was originally ordered with air conditioning, magnesium sports wheels, 351-4V engine, five-speed transmission, power disc brakes, electric windows, tinted glass, and full instrumentation. Fully optioned, the car came to a total cost of $11,753.26, equivalent to over $55,000 today, quite an investment for the first owner. Once the De Tomaso was officially his, Robert lovingly cared for his pride and joy; images accompanying the history file show the shining yellow Pantera in perfect condition. At the time of its sale in 2015, the Pantera L had only 22,686 miles on its odometer – having only been used for the most special of occasions. The second owner, Alton Cherney of South Carolina, kept the De Tomaso just long enough to register it before selling it in November 2015 to a dealer in Surrey, UK, when it was acquired by the current owner. Under its current ownership, the De Tomaso has been carefully maintained and is beautifully preserved for its age. Ideal for anyone who was not lucky enough to get their hands on one new in the 1970s, it would be hard to find a Pantera as well maintained and original as this exceptional example.
280 1996 Ferrari F355GTS 104887 $60,000 $80,000 N/R $78,400 €68,760 Mid Giallo Modena over Nero leather. Equipped with the desirable six-speed manual transmission, the F355 Spider on offer is presented in the striking and beautiful color combination of Giallo Modena over black leather. Originally titled in Illinois before being registered at the beginning of 1997 in Connecticut, the Spider had only completed 6,258 miles by 2005. The F355 resided on the East Coast for several years, before being acquired by the current owner in 2012. Today, the car has been driven only 17,500 miles since new. Boasting a desirable color combination, the car is accompanied by a set of owner's manuals and tools in their respective leather folio and case, the compressed air bottle, and a clean CARFAX report. Following a fresh engine-out service in 2017, the F355 has only been driven an additional 300 miles since. Furthermore, it has recently had all its notorious "sticky buttons" replaced. This is truly a shining example of one of Ferrari's most-loved models which is ready to drive and enjoy.
281 1971 Porsche 911T Targa 911 111 1568 $100,000 $125,000 N/R ? ? N/A Yellow over Black. This example, one of those last carbureted 911s, was finished in January 1971 with a host of options such as comfort equipment, Blaupunkt radio, pressure cast Fuchs wheels, all around tinted glass, and Dunlop tires. Delivered to the U.S., this 911 T Targa was one of just a few hundred 911 Ts built to U.S.-specification that year. In very pleasing condition throughout, this 911 T has been well prepared for its next half century. All heater components were repaired or replaced in 2013, with a new fuel pump and master cylinder following in 2014. The removal of the engine in 2015, in preparation for the replacement of new seals, allowed for a careful detailing of the engine compartment. Cosmetically the Targa was repainted in June 2018, and the removable top was restored the following August. Five new Pirelli tires were fitted to the restored 15-in. wheels to complete the package. Service records accompany the Porsche, attesting to the originality of the mileage. With low original mileage, a rare specification, and still equipped with its matching-numbers engine, this 'long-hood' 911 ticks all the boxes.
282 1978 International Super Scout II H0062HGD17192 $70,000 $90,000 N/R $39,200 €34,380 -44% Omaha Orange and Satin Black over Black. The outstanding 1978 Scout on offer has been impeccably restored. During restoration, a standard Scout II was upgraded to factory-correct SS II specification. It was expertly prepped and painted inside and out in the factory-correct shade of Omaha Orange. Original-style door inserts were then fitted – correctly presented in bare satin black with exposed hardware. Original graphics were reproduced and applied to the quarters and front fenders, and other correct SS II parts such as the flares, ABS plastic grille and tailgate inserts, and complete soft top and door set were sourced from noted IH Scout experts. Bare painted floors, correct for the SS II, are protected by correct IH branded rubber floor mats. The bucket seats, center console, and tilt steering column are also part of the SS II package. The only deviation from standard is the plain black seat upholstery; a correct material and pattern for standard Scouts, and a more attractive option. The frame has been fully media blasted and refinished in correct satin black powder coat for a long lasting and durable finish. Under the hood is the International's 345-cu. in. V-8, which is fully detailed; it is backed by a freshly refurbished Torqueflite automatic transmission and integrated transfer case. Power disc brakes and power steering help make it an easy and enjoyable drive while, for safety and usability, a poly fuel tank replaces the original steel tank. This is an audacious period piece that is a great alternative to more commonplace classic off-roaders, and a fabulous expression of late 1970s style. Few International Harvester Scouts have been restored with such attention to detail, and this outstanding truck is ready for show or enjoyment, on and off the road.
283 1961 Oldsmobile Dynamic 88 Bubble Top Coupe 612K12229 $40,000 $50,000 N/R $58,800 €51,570 18% Metallic Blue over Tri tone. The truly exceptional example offered here showcases the attributes that only a low-mileage, well-preserved original car can possess. With just 34,802 miles recorded since new, the car remains in near factory original condition. The pristine condition of the tri-colored original interior and carpet is extraordinary, proving along with all factory date-coded glass that this handsome one-year-only coupe car received remarkable care throughout its life. The original 394-cu. in. V-8 purrs nearly silently, just waiting to be unleashed. It is nicely equipped with desirable options including power steering, power brakes, Hydramatic transmission, AM radio, trunk opener, and the factory tissue dispenser. Having been the recipient of a high-quality paint job, the glass smooth finish in factory code F Azure Mist poly with Provincial White top sparkles from every angle. It truly is one of the finest 1961 Oldsmobiles available. Sold new by Arapahoe Motors in Englewood to Mrs. John R. McPhee from Denver, this car has remained in the dry Colorado climate to this day. Recently removed from the long-term personal collection of a noted Oldsmobile collector, it has never before been offered for public sale. This is a rare opportunity to own one of the finest luxury coupes of its day in better-than-new condition. It is offered with the factory build sheet, warranty book, Protect-O-Plate warranty card, and a selection of awards earned at Oldsmobile-only events.
---
All information is copyright Auto Auctions Monthly except images which are copyright of Artcurial, Bonhams, Gooding & co., Mecum, RM/ Sothebys, Russo & Steele and Worldwide Auctioneers. All figures are US$ and gross unless specifically stated. All figures are accurate in the home currency for the sale, any figures in other currencies are calculated based on the exchange rate for the date of sale accessed from FxTop.com. Percentages as given are calculated as the % below low estimate or above estimate as noted. All information given for recreational use only and cannot be personally guaranteed for accuracy by the author.