11am, January 18th and 19th 
Scottsdale Fashion Square
4700 N. Scottsdale Road
Corner of N. Scottsdale Road and E. Highland Ave.
Gooding was created when Christies alumni Dave Gooding got the chance to usurp his old firm and host an auction in conjunction with Pebble Beach, and after the one off Palm Beach and Chandler auctions, Gooding began its first wave of expansion by launching the Scottsdale sale in 2009. From the first year they managed to offer a selection that was only partially matched by RM Sotheby's and their growth was both staggering and exponential, reaching its apogee in a period from 2013 – 2015 when they had 90+% sell through rates and $50+ million sale totals. The past two years have seen a diminishing of lead car star power with last years sale arguably lacking a true marquee ($5 million+) lot and with sell through rates in the lower 80% range the total gross suffered.
Key = Year – sold/ offered/ % – Total gross (US$) – High sale
2009 75/91(82%) $32,175,650 $4,950,000 1960 Ferrari 250GT California SWB
2010 114/125 (91%) $33,989,800 $3,740,000 1956 Jaguar D-Type
2011 120/130 (92%) $35,918,850 $2,090,000 2006 Ferrari FXX Evoluzione
2012 116/118 (98%) $39,643,900 $4,620,000 1955 Mercedes-Benz 300SL Alloy
2013 101/105 (96%) $52,492,450 $8,250,000 1958 Ferrari 250GT California LWB
2014 110/118 (93%) $49,461,550 $6,160,000 1958 Ferrari 250GT Pininfarina Cabriolet
2015 114/126 (90%) $51,516,600 $7,700,000 1959 Ferrari 250GT California LWB
2016 96/114 (84%) $42,386,050 $6,490,000 1950 Ferrari 166MM
2017 106/126 (84%) $33,424,650 $3,300,000 1925 Bugatti Type 35
2018 110/131 (84%) $49,215,650 $8,085,000 1965 Ferrari 275GTB Speciale
2019 103/123 (84%) $48,086,550 $7,595,000 1962 Ferrari 250GT SWB
Gooding have pulled out all the stops for their 2019 Scottsdale sale and offer four classic Ferrari as their marquee lots. In some ways making this sale something of a homecoming since the last 2 – 3 years have seen the various auctions try Porsche, Jaguar, Alfa Romeo and Mercedes-Benz as alternatives but have returned to the marque that has for so long been the only game in town. Two cars are both estimated at $6 – 8 million, a 250GT Short Wheelbase and the prototipo 275GTB, the first being one of the late production Lusso spec cars. Within the 188 Short Wheelbase, roughly half were aluminium bodied competizione types, either the 1959/60 standard type or the 20 SEFAC/61s and the rest were Lusso types with standard steel bodywork and detuned 250bhp engines.
While the SEFAC/61 are fully tricked out race cars and worth north of $25 million, the other types slowly climbed to valuations in the low teens, although only the very best sold in that realm. With that said, every Short Wheelbase on offer through the last two to three years, bar one, was estimated at around the $10 million mark and where there was once a trickle of cars on offer, there was now a flood with 4 – 5 cars at auction per year and another 10 – 20 offerings through the trade. Supply and demand being what it is, the additional supply soon flipped the market from a sellers market to a buyers market and bar RM selling one at Monterey in 2017, it has been slim pickings with just one of the five 250GT Short Wheelbase lots on offer in 2017/18 actually selling.

Goodings car has had an eventful life in the USA and Europe but remains matching numbers, is offered in classic Red over Black and has Ferrari Classiche certification. More to the point $6 – 8 million is a very market friendly estimate and should guarantee a sale that will make vendor, auction house and buyer happy. Gooding have offered many of the great 275GTB in recent years, mainly Competizione spec GTB/Cs but this time its the one and only Prototipo which was retained to test various parts throughout 1965 including the Long nose coachwork later seen on the GTB/4. Even more interestingly, #06003 was later returned to Ferrari and competizione prepared for the Monte Carlo Rally where Pianta/Lippi did well but retired on what was then a grueling multi day effort. Offered in highly original form, this 275 is unique and presents good buying at the estimate.
Ferrari 250GT Tour de France were produced in multiple versions from 1956 through 1959 and while initially intended as the Competizione foil to the Boano Road car they became available in both competizione and lusso spec from 1957. Gooding' example is #1037GT a very nice competizione spec car that was sold to Venezuela where it was finished 2nd in the Venezuelan GP although this was not a world championship race. After a period out of the limelight, this TdF was later sold to an Australian and restored in New Zealand before stints in europe and the USA. Complete with Classiche certification and presented in lovely order, this matching numbers TdF is well worth the $5.5 – 6.5 mil. estimate for what is one of the ultimate road racers, indeed it is relatively good value.
Ferrari's 250 series in all its many guises is the basis for the reverence the marque soon saw and it all began with the one off 250S which won the 1952 Mille Miglia against much more powerful competition and the various types would go on to prove themselves peerless Sportsracers and racing GTs. The first true production 250 was the Lampredi engined 250MM which became available in very late 1952 as a replacement for the 225S and were primarily available with Vignale Spider or Pininfarina Berlinetta coachwork. Gooding' example was supplied to the Momo Corporation who were significant entrants in the early '50s SCCA era before working with Briggs Cunningham and was raced by Walters and Fitch with some success before passing through multiple hands, and eventual restoration by Motion Products and Brian Hoyt. Although arguably less pretty than their Berlinetta brethren the Vignale cars like #0348M on offer are pinnacle cars for the marque and eligible for every event. While the Coupes are around the $6.5 – 8.5 million range, none of the dozen Vignale Spiders have ever been offered for public sale however my feeling is that this is one of the best, most original examples extant and the $5.5 – 6.5 million estimate is accurate.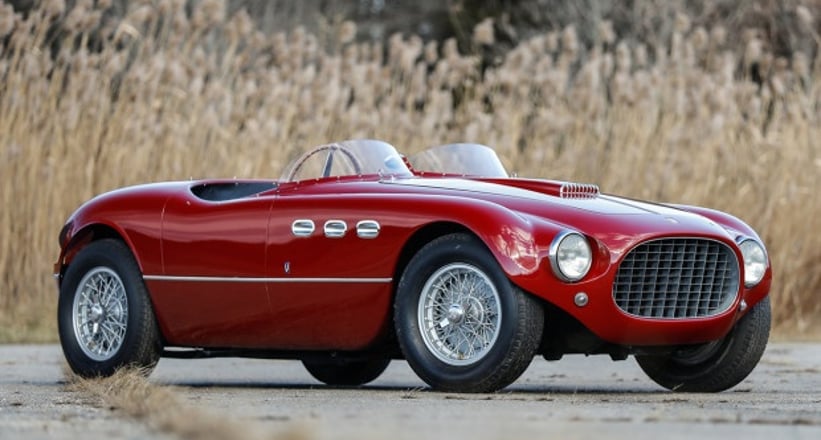 Pre war highlights include:
1920 Locomobile 48 Sportif – Est. $180 – 220k. Locomobile were one of the most well built and expensive marques in early US motoring yet just 23 Model 48s are known to have survived. History includes D. Cameron Peck & Lindley Bothwell and it even featured in the movie "Chaplin", noted to be in well preserved condition, this example would be ideal for any early driving event or concours. Market correct.
1931 Rolls-Royce Phantom I Regent Convertible Coupe – Est. $250 – 325k. A very solid and attractive car, one of 21 Springfield Rolls with this coachwork, restored in the 1990s, the car is still winning awards at concours and presents good buying, at the low estimate, the top is too much, sold at Bonhams in 2018 for $236k….
1936 Bugatti Type 57 Ventoux – Est. $900k – 1.1 mil. The Ventoux are rather the poorer cousin of the flashier Atlante and but they share the same chassis and 3.3 litre straight 8 engine. Restored by Jim Stranberg and Colour Restorations in Colorado although retaining all of the original patina and well maintained ever since, Ventoux values used to be $500 – 600k but have been creeping up although this still seems perhaps $200k too much. Still a gorgeous and very usable Type 57 that would be a highlight of any collection.
Mid century highlights are:
1948 Spurgin-Giovanine Roadster – Est. $250 – 350k. Built by California Hot rodders Chuck Spurgin and Bob Giovanine for dry lakes racing using whatever parts they could scavenge. Very successful, the car was modified and left to rot and required a huge restoration but the finished article is both beautiful and historically important yet difficult to value since its a one off. The low estimate is likely market correct.
1952 Ferrari 212 Europa Pininfarina Cabriolet – Est. $1.9 – 2.2 mil. The 212 Inter was effectively the first series production Ferrari with its 2.5 litre V12 engine although it was very much hand produced and bodied by a multitude of coachbuilders. This example was one of two fitted with the super elegant Pininfarina Cabriollet coachwork and its lengthy history incl. a one off entry at the 1953 Nurburgring 1000km where it finished 9th, not bad for a luxurious road car. Restored over 12 years by David Castelhano, this 212 is sold with classiche cert and matching numbers. 212 values depend on coachwork with the duller examples around the million mark, although the estimate for this glamorously elegant cabriolet coachwork should be market correct.
1954 Aston Martin DB2/4 Bertone Coupe – Est. $600 – 800k. A one off Italian bodied Aston that has a certain touch of the DB4 about it. Restored many years ago and a Pebble Beach award winner back in 1994 this car is certainly unique and offered at a market correct estimate.
1955 Mercedes-Benz 300SL Gullwing – Est. $1.1 – 1.4 mil. Originally sold to classical music virtuoso Herbert von Karajan. Restored for a Mr. Barbero in the 1970s and stored by him from 1984 until 2018, this car is both totally original and actually runs so for the collector looking for a 300SL that is original, this is it. Will be expensive to restore but still market correct for the condition.
1956 Alfa Romeo 1900C SS Touring Coupe – Est. $400 – 450k. A rare Touring Coupe on the modern 1900 platform, looking spectacular in Verde Oceano over Tan. Restored in California since 2014 to a very high level.  While much cheaper than the racy Zagato brethren, this is still a lot of money for a Touring Coupe, perhaps the $300ks would be closer to market.
1956 Mercedes-Benz 300SC Roadster – $900k – 1.3 mil. A rather lovely 300SC Roadster, the luxurious stablemate to the 300SL, not sure than Red over Tan is the best colours, this car was restored in 1997 to a very high level and it has recently had some work done by Paul Russell and Hjeltness to keep it looking great.  Just 53 of these cars were ever built and this estimate is market correct.
1957 Rolls-Royce Silver Cloud I DHC – Est. $450 – 600k. A beautiful Rolls with elegant coachwork, 1 of just 12 in left hand drive, ripe for boulevarding somewhere in the South of France of Palm Springs, offered twice in the past decade and never sold, they vendor has dropped the price by $150k which makes the estimate market correct.
1960 Maserati 3500GTi Vignale Spider – Est. $1 – 1.2 mil. A prototipo for the production Vignale Spider, unique in many ways, later to the USA and restored back in the 1980s. While needing freshening, this is a very rare car although Vignale Spider prices have fluctuated a lot, dropping from $1 million to more like $750k, although the key must be what price a unique prototipo. Given the condition, I would suggest the estimate is $100 – 200k too expensive.
1961 Rolls-Royce Phantom V Coupe – Est. $250 – 300k. 1 of just 2 Coupes built by James Young, this one delivered via Inskip to the USA, later to Belgium where it was sent to P & A Wood for work. Now offered fresh from a decade in storage, this car will require some form of recommissioning so the estimate is likely accurate, for a car that is rarer than rare.
1961 Chevrolet Corvette 283/315 FI Roadster – Est. $275 – 350k. A very nice Vette in lovely colours, very rare spec., restored in the 1990s to NCRS award winning standards. Market correct pricing.
1963 Ferrari 250GT Lusso – Est. $1.6 – 1.8 mil. A gorgeous Lusso in very nice colours, part restored back in the 1990s, Classiche certified since. Lusso' were a $2 million proposition until recently when they slumped and prices have dropped as low as the low 1s although that was a poor car indeed. This example requires some inspection and should the car prove to be either a condition 2 or 3, the estimate is fine.
1963 Mercedes-Benz 300SL Roadster – Est. $1.75 – 2.25 mil. Late model Disk brake, alloy engine 300SL Roadsters have been hot, hot, hot recently. This one is offered in original condition with 16,000 miles from new. Prices for these have begun to top $2 million in the ultimate spec and I wouldn't bet against this car doing likewise.
1964 Shelby Cobra 289 – Est. $950k – 1.1 mil. A lovely Cobra that has been recently restored by Dave Wagner to high standard in Princess Blue. Market correct.
1965 Porsche 356SC Cabriolet – Est. $225 – 275k. A very late 356 Cabriolet complete with a hard top and matching numbers. Highly attractive in lovely colours. Perhaps slightly ahead of market but this is a beautiful example.
1965 Shelby Cobra 289 – Est. $900k – 1.1 mil. A rare Independent competition Cobra that raced on occasion, later to the vendor who spent $460k restoring it. A lovely example that has been set up for both the track and the concours field. Market correct.
1966 Ferrari 330GTC – Est. $650 – 800k. An Italian 330GTC with later US history, restored by Patrick Ottis and Brian Hoyt in the past decade this is among the best 330GTC extant. 330GTC values have dipped a little and market value is around the $650 – 750k range.
1966 Shelby Cobra 427 – Est. $1.1 – 1.4 mil. damaged way back in '66 when new, although quickly rebuilt, like so many, restored pre '92, concours award winner since, restored again in the past decade by Dave  Wagner to original spec. Offered with a low mileage from new, this is a good 427 and market priced.
1967 Aston Martin DB6 Volante – Est. $1 – 1.3 mil. DB6 Volantes are rare although they are frequently offered, value is entirely dependent on condition since restoration costs are prohibitive, this value is appropriate for a condition 2 or 3 example, anything less than 3 is worth less and condition 1 a little higher. A nice example.
1969 De Tomaso Mangusta – Est. $250 – 300k. 1 of just 401 ever made. Pretty cool car with its big V8, original other than an older repaint. Market correct.
1969 Chevrolet Corvette L88 Roadster – Est. $500 – 600k. 1 of 116 built, gorgeous example that was restored pre – '90s and again post '08 to concours winning spec. Market correct.
1970 Nissan Fairlady Z-432 – Est. $125 – 175k. 1 of 420 built for the Japanese market so RHD only, restored before US import in '13. JDM types will love it. Market correct.
1970 Ford Mustang Boss 302 Kar Kraft Trans Am – Est. $150 – 200k. A full race spec. Trans Am Mustang 302, built by Kar Kraft and Bud Moore Engineering, 1 of 4 built, this example was never finished and only completed by Moore and crew in 2011. This would explain the estimate as opposed to the $500k an original example might fetch. Acceptable for any event and lots of fun for very little money.
1972 Porsche 911E – Est. $125 – 175k. A fully tricked out E that has the full suite of S and RS parts fitted. Would be very, very fast. Very little collector value but very high fun value.
1973 Ferrari 246GTS – Est. $450 – 550k. A desirable US spec chairs and flares example that is original other than a repaint and has been very well maintained. Market correct for a car in 2 condition, worth checking out.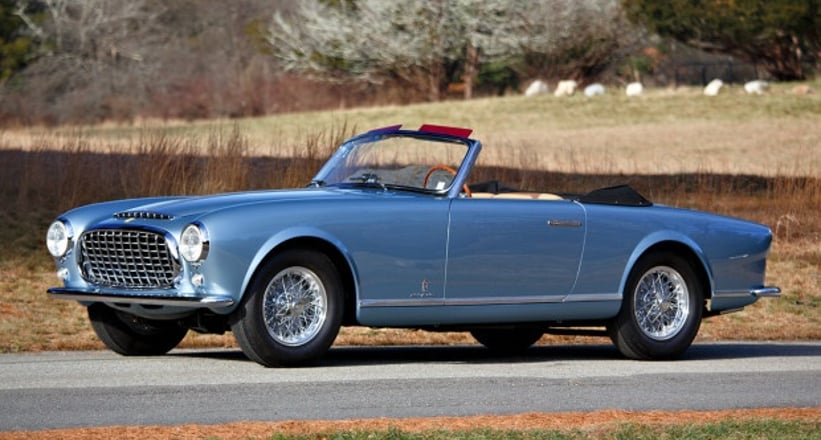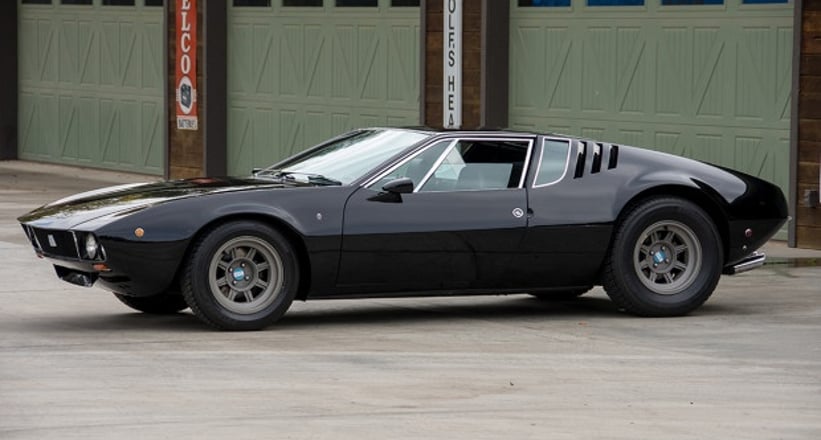 Modern highlights include:
1985 Ferrari 288GTO – Est. $2.5 – 3 mil. A stunning GTO in proper order, original other than a repaint, low miles and classiche certificate. Prices for these have softened a little and this is the new market correct level.
1993 Bugatti EB110GT – Est. $850 – 950k. The 30th of just 84 GT spec cars produced. Delivered to Japan and recently serviced, this EB110GT has recently been serviced and is offered in highly original, well maintained condition. These used to be a hard sell but more recently they have been hot and this is now market correct.
2005 Ferrari 575 Superamerica – Est. $600 – 700k. A rare 6 speed manual Superamerica that has 8740 miles from new. Classiche certified and entirely correct. Despite being double the F1 trans Superamerica this is still market correct pricing.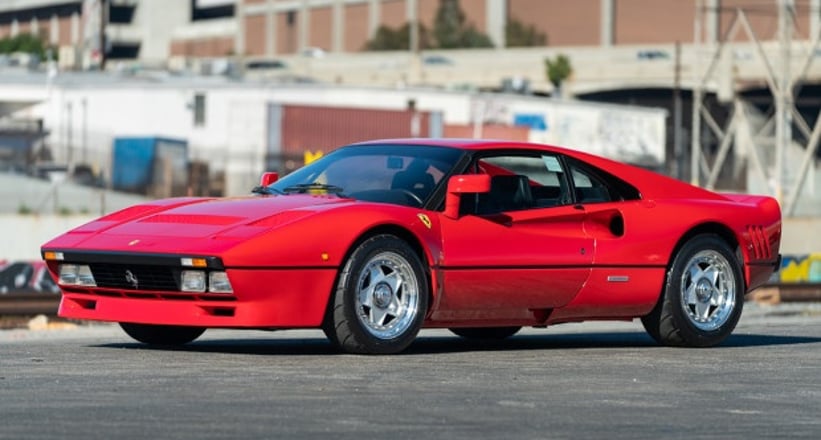 Affordable classic highlights are:
1977 Mercedes-Benz 450SEL 6.9 – Est. $70 – 90k. The original super saloon that was fast and supremely comfortable. Still highly original and worthy of inspection. Market correct if condition 2.
1971 Citroen SM – Est. $80 – 100k. A very rare SM in the USA, complete with its many inventions. Beautifully presented and a delight in the colours. This would be something to wow the Cars and coffee set. Expensive for the type but would be hard to find another this good in the US.
1963 Watson Indy Roadster – $80 – 120k. One of 23 Watson roadsters, this car actually ran the '63 Indy 500 although it didn't qualify, '64 saw it finish 29th and eventually fall into disrepair, since restored to original form, it is unclear what remains of the original. Perhaps needing further expense to actually run on track, this car is still a bargain for what it is, a fun track toy to scare yourself silly.
1902 Yale Rear Entrance Tonneau – Est. $90 – 120k. 1 of very few survivors from the Kirk Manufacturing Co. made Yale, lovely older restoration and suitable for any event. These cars are not for everyone but offer lots of appeal and cheap for what it is.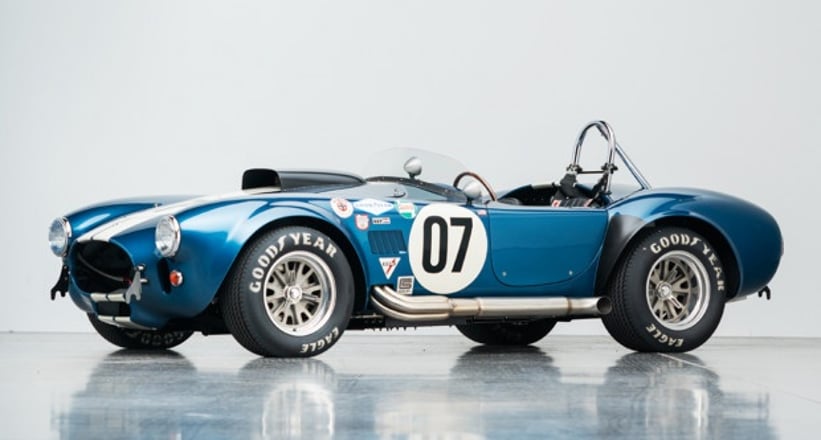 ---
Gooding have managed to secure a fabulous selection of cars for their 2019 Scottsdale sale and I am confident it will be a huge success.
---
Results
Gooding returned to Scottsdale and managed to equal their 2018 success, selling 103 of their 123 lots for an 84% sellthrough rate and achieving a total sale of $48.086 mil. which also effectively equals the 2018 figure. Leading the way was the 1962 Ferrari 250GT Short Wheelbase as $7.595 mil., surely a market correct amount for a totally standard example. Other market correct sales were the 250GT Tour de France at $5.89 mil. and the 250MM at $5.395 mil., only the 275GTB Prototipo failing at a respectable $4.75 mil. leaving plenty of chances a post block sale could have been achieved. Elsewhere the 1952 Ferrari 212 Europa fetched $1.93 mil., the 1985 288GTO $2.507 mil. and the 1963 250GT Lusso a 6% over high estimate $1.902 mil., other interesting sales include the 1956 Mercedes-Benz 300SC Roadster at $885k and the 1936 Bugatti Type 57 at the same amount. Perhaps the two most interesting results were the failure of the 1963 Mercedes-Benz 300SL Roadster at just $1.55 mil. and the 1963 Watson Indy Roadster at  $224k (a whopping 87% above estimate). Gooding showed that the secret to a successful sale is working hard to ensure vendors accept realistic market correct prices for vehicles and encouraging bidders to do their best.
---
KEY – Lot – Year – Make – Model – Chassis number/ VIN – Low est. (US$) – High est. (US$) – N/R = No reserve 
1 1979 Mercedes-Benz 450SLC 107.024.12.027545 $40,000 $60,000 N/R $34,720 €30,451 -13% Grey Blue over Blue leather. This 1979 Mercedes-Benz 450 SLC is finished in Graublau (DB 906G) – or Grey Blue – over a blue interior. Equipped with the 4.5-liter fuel-injected V-8 engine paired with a three-speed automatic transmission, this example was well-appointed from the factory with a sunroof, automatic climate control, Tempomat cruise control, Bundt-style alloy wheels, and a Becker Mexico radio. Remarkably registering less than 32,000 miles from new, this SLC's appearance belies its age with its unrestored and well-preserved factory-applied finishes, including its paintwork, upholstery, brightwork, and engine compartment, appearing more akin to a two-year-old example than one nearly 40 years old. Accompanied by a tool roll, jack, safety triangle, spare, and books, this well cared-for example is an exceptional testament to Mercedes-Benz engineering. Accounting for about a quarter of third-generation SL production, these hardtop C107 SLC coupes are increasingly hard to find in good order, let alone the exceptional condition of this example.
2 1963 Cadillac Series 75 8 Pass Sedan 63R053755 $30,000 $40,000 N/R $24,640 €21,610 -18% Metallic Brown over Grey Broadcloth. The first owner of this grand Fleetwood eight-passenger sedan is said to have been a retired AAA executive who garaged the car at the luxurious Huntington hotel in Pasadena, California; today, a period AAA sticker remains affixed to the windscreen. The next known owner was a noted Cadillac collector, Jack R. Frank, of Long Beach, California, who acquired it in 1972. By 1983, noted collector J.B. Nethercutt, of Merle Norman Cosmetics, purchased it from Mr. Frank for his respected automobile museum in Los Angeles. The current owner acquired it from the Nethercutt family in 2010 and has maintained it in Palm Springs, California. Now this rare and imposing Cadillac, displaying under 36,000 miles when catalogued, remains in largely original condition and is a true time capsule of the early 1960s. The lengthy panels are remarkably straight, with good panel fit, and the engine bay is correct in appearance. The interior, finished primarily in gray broadcloth, is equipped with occasional jump seats; front and rear clocks; and a full complement of power seat and window controls. This mighty Series 75 possesses a fascinating ownership history and marvelous, original character, and can be counted upon to make a grand entrance wherever its next owner takes it.
4 1973 Porsche 914 2.0 4732923664 $45,000 $65,000 N/R $58,240 €51,079 Mid Delphi Green Metallic over Brown. This Porsche 914 2.0 was delivered new to its first owner through Wester Porsche/ Audi in Seaside, California, in August 1973. According to the window sticker, which stated a suggested retail price of $6,174.50, this example was finished in the unusual and extra-cost L99A Delphi Green Metallic. It came well-equipped with 15″ forged alloy wheels, four-wheel disc brakes, front and rear stabilizer bars, and a console that featured a clock, voltmeter, and oil-temperature gauge. Tinted glass, intermittent windshield wipers, and dealer-installed AM radio were listed as the only additional options. The original owner placed this 914 2.0 in storage in 1989 and retained it until 2018. Today, the car shows less than 33,000 miles and is accompanied by manuals, tools, jack, window sticker, a Porsche Certificate of Authenticity, other records through 1989, and a spare set of steel wheels and tires. The opportunity to purchase a two-owner 914 this well documented may not come again soon.
5 2005 Ford GT 1FAFP90S35Y400029 $250,000 $300,000 $280,000 €245,571 Mid Centenary White and Blue stripes over Black leather. Optional BBS wheels, and McIntosh stereo, this GT, chassis 00029, was assigned through Ford's VIP program. The car's first owner, Bob Blakely of Houston, Texas traveled to Ford's Wixom, Michigan, factory in September 2004 to oversee final assembly and meet the build team before accepting delivery at Freeway Ford in Houston two months later. Mr. Blakely was meticulous about the GT, never driving it in rain or on a racetrack, and he finally parted with it in 2014. Mr. Blakely's one major trip, a little more than 500 miles round-trip from Houston to Pittsburg, Texas, was to visit Carroll Shelby's ranch. During the visit, Shelby signed his name underneath the GT's hood. Today, 00029 is accompanied by extensive documentation, including documents detailing the build process and photographs. The current owner, an important Ford customer, has treasured the GT as part of his esteemed collection. This low-mileage GT offers the next owner a superb example of the quintessential modern American supercar.
6 1971 Mercedes-Benz 300SEL 6.3 109.018.12.004804 $140,000 $180,000 N/R $103,600 €90,861 -26% Blue Metallic over Dark Blue leather. This pristine example was built in 1971 and delivered in stately Blue Metallic (DB 387) with dark blue interior. Having resided with two long-term owners prior to the consignor, the odometer reads just over 9,000 miles. This 300 SEL features factory air-conditioning, floor shift, and sunroof. The interior, with its multitude of luxurious appointments, is in outstanding condition, as is the exterior paintwork. The car is accompanied by a jack and a copy of the build sheet. In November 2018, the current owner had the 6.3 serviced by factory-trained technicians, rendering this Mercedes-Benz exceptional both for its condition and performance. This superb 6.3 is among the finest examples available today – an ideal candidate for elegant outings and a worthy focal point of any collection.
7 2007 Alfa Romeo 8C Competizione ZARJA181580039303 $275,000 $350,000 $335,000 €293,808 Mid Rosso over Nero leather. The 8C offered here is a rare US-delivery example originally sold by Maserati of Beverly Hills in California. Finished in desirable Rosso 8C Competizione over black leather, the interior is further accentuated with contrasting red stitching and embroidered Alfa Romeo emblems on the seats. Showing less than 1,400 miles at cataloguing, this 8C Competizione has had just one devoted owner from new. Accompanied by its window sticker, factory fitted luggage, tools, and manuals, this is an outstanding example of a sought-after, limited-production Italian supercar.
8 1970 Ferrari 365 GT 2+2 13049 $220,000 $250,000 N/R $212,800 €186,634 -3% Rosso Corsa over Nero leather. via Modern Classic Motors to Unknown, USA, Homananda Weerasuria, TX '73, Jeff Arnold, CA, '79, Barry Bellport '84, David Hunt '86, Harry Koue '89, vendor. By the end of the decade, the 365 GT assumed California-based ownership, and records from the Ferrari Owners Club show that it was in the care of Barry Bellport of Lafayette, California, in 1984. Around 1986, the Ferrari was sold to David Hunt of Piedmont, California, and he commissioned the esteemed marque expert Patrick Ottis to conduct a substantial restoration that included a rebuild of the V-12 engine and related mechanical components, including the braking and suspension systems. In mid-1989, Harry Koue of nearby Aptos, California, acquired the refurbished 365 GT from Ferrari of Los Gatos and showed it on rare occasions, eventually commissioning a bare-metal repaint in Rosso. Circa 1994, after he had driven the car little more than 1,000 miles, Mr. Koue parked the 365 GT in a heated garage in the company of his Dino 246 GT (Lot 9), and the cars enjoyed a cloistered hibernation together for the next 24 years. While this Ferrari has recently undergone a basic service to return it to running order, it will still require additional mechanical attention before use. Remaining in very presentable cosmetic condition, this rare grand touring Ferrari is now an excellent candidate for a full concours-quality restoration, or it could simply be returned to the road for driving enjoyment. As one of only 800 examples produced, and far fewer with such a clear, well-documented provenance, this particular 365 GT 2+2 beckons to Ferrari aficionados and vintage grand touring enthusiasts.
9 1972 Ferrari 246GT 03532 $275,000 $325,000 $240,800 €211,191 -12% Blu Dino Metallizzato over Sabbia leather. This Dino 246 GT, which was recently discovered in long-term, single family ownership, is one of approximately 1,275 examples specified for the US market, and one of only 828 coupes built in 1972. According to the research of model expert Matthias Bartz, chassis 03532 was originally finished in Blu Dino Metallizzato, making it one of just 255 Dinos painted in this attractive color. Trimmed with contrasting Sabbia (Cream) Vaumol leather, the 246 GT was factory-equipped with optional power windows, Borletti air-conditioning, Cromodora wheels, and retailed through Bill Harrah's Modern Classic Motors in Reno, Nevada. Chassis 03532 likely was sold new in California, and still wears its 1970s-era blue and yellow license plates. By the late 1980s, the Ferrari had been repainted in a slightly darker shade of blue and re-trimmed with gray leather upholstery. In 1989, Harry Koue of Aptos, California, acquired the Dino from well-known dealer Ferrari of Los Gatos and, according to Mr. Koue's son, the car was in very good condition at the time of his purchase. Mr. Koue, a Ferrari enthusiast and FCA member, drove the 246 GT sparingly and displayed it in several local events early in his ownership. In 1994, he parked the Dino in a heated garage, where it remained for the next 24 years, parked alongside his Ferrari 365 GT 2+2 (Lot 8). In late 2018, 03532 was entrusted to the marque experts at GTO Engineering in Los Angeles in preparation for its auction debut. During this time, the carburetors were rebuilt; the brakes were reconditioned with new pads, pins, and hoses; and the master cylinder and calipers were rebuilt and the rotors resurfaced. While this work has prepared the Dino for basic operation and presentation purposes, the next owner should anticipate further mechanical attention before use. Retained in single family ownership for nearly three decades, this Dino has benefited from minimal use and displayed less than 26,000 miles at the time of cataloguing. It offers Ferrari enthusiasts and sports car aficionados an ideal basis for a full restoration, but it also could be presented and enjoyed in its current presentation. Given the inherent rarity of Dino GTs, this attractive example of Ferrari's mid-engine classic is worthy of serious consideration.
10 1984 Porsche 911 Carrera WP0AB0916ES122013 $125,000 $175,000 N/R $112,000 €98,228 -10% Silver over Sebring Blue leather. Wisconsin-based Porsche race and restoration shop Accumoto Motorsport is known for its detail-oriented 911 restorations. When it was asked to restore this car, the firm incorporated lessons from its extensive on-track experience, resulting in a 911 that honors one of Porsche's most important race cars. To begin, a 1984 911 Carrera was stripped to its bare tub and the restoration commenced from the ground up. The engine was built as a tribute to the legendary 2.1 RSR Turbo, Porsche's first turbocharged race car. Beginning with a magnesium case from a 1968 Porsche 911 engine, Accumoto used the same bore and stroke as Porsche's original design and added twin K16 turbochargers. This engine was then used in one of Accumoto's RSR race cars, which captured track records and overall wins at Sebring, Watkins Glen, and Road America. With development complete, the engine was disassembled, completely refreshed, and installed in this car. After the work was completed in 2015, the consignor acquired the car for his collection. This 911 features Porsche 930 brakes, a short-ratio G-50 transaxle with Guard differential, ride-height adjusters, and JRZ adjustable remote suspension dampeners. A GT2 RS-inspired racing roll cage surrounds a sumptuous Sebring Blue leather interior with Pasha-inspired inserts and Alcantara trim. The interior features custom LED footwell lighting, heated seats with adjustable lumbar support, and a discreet Bluetooth stereo. With over 360 rear-wheel hp available on high boost, this impressive 911 is a thoughtful homage to Porsche's glorious racing past.
11 1971 Mercedes-Benz 280SE 3.5 Cabriolet 111027.12.001412 $275,000 $350,000 $235,200 €206,280 -14% Silver Grey Metallic over Black leather. The current owner, a fastidious collector of multiple classic European cars, has tended to the Mercedes with his typical care. In October 2017, Mercedes-Benz experts at Rudi & Company in British Columbia performed comprehensive maintenance totaling over $15,000. Invoices accompanying the sale show services that include removing the intake manifold and replacing injector seals and boots, servicing the air-conditioning system and recharging with R134A refrigerant, rebuilding the rear brake calipers, replacing rear axle seals, lubricating the heater controls and replacing heater valve seals, installing new speakers and correct radio brackets, and correcting miscellaneous electrical items. In November 2018, Mercedes Centrum replaced the steering gearbox. This wonderful Mercedes-Benz 280 SE 3.5 Cabriolet is accompanied by an owner's pamphlet containing a copy of the factory data card, owner's manual, factory reference literature, Becker radio manual, and the 1968 Mercedes-Benz Dealer Directory. Finished in handsome colors and ready for enjoyable open touring, this hand-built example of luxury excellence is sure to please its next fortunate caretaker.
12 1963 Amphicar 770 Cabriolet 100481 $60,000 $80,000 N/R $71,680 €62,866 Mid Red and White over Grey. This example was the original owner's first car; it was a gift from her father and served as her primary transportation for a few years. One day on his way home from work, her father noticed her "surfing" the wake behind a container ship on Lake Michigan. He announced he was getting rid of the car, took the keys, and not until 1986, after his passing, did she find the car in their warehouse, under a tarp and behind a stack of boxes, keys still in the ignition, unchanged. The consignor, an Amphicar expert who has personally inspected over 450 examples, purchased the car from her in 2005. He reports that it is one of the most outstanding survivors that he has seen and that he believes it retains its original paint, interior, and tires. This is a very special example of the iconic Amphicar and a rare opportunity indeed.
13 1954 Aston Martin DB2/4 Bertone Coupe LML/765 $600,000 $800,000 $566,000 €496,404 -6% Red over Black leather. Shown at the Turin show '57, Henry Pagezy, France (1), unknown, John G. Gyann, Il, USA '76, Pebble Beach '94 class winner, Lawrence Hoyt, CA '95, unnamed vendor. In more recent times, the consignor has kept this unique Aston Martin coupe in his world-class collection of European sports and touring cars, showing it sparingly, including display at the 2007 Pebble Beach Concours d'Elegance®. The car currently wears an older restoration that has mellowed nicely over time. While running and driving, and recently serviced, the car's static storage in recent years means the Aston Martin will require additional mechanical attention ahead of any spirited road use. Unique car.
14 1902 Yale Rear Entrance Tonneau 1002 $90,000 $120,000 N/R $105,280 €92,335 Mid Black over Black leather. Built by the Kirk Manufacturing Company of Toledo, Ohio, the Yale was produced from 1902 to 1905. The history of this lovely example was painstakingly researched by the consignor's father. According to his findings, Arthur Kirk, son of the company president, drove this car, chassis 1002, out West as part of a promotional tour. In the New Mexico territory, Mr. Kirk ended up in a poker game with lawman Pat Garrett, renowned for emerging victorious over outlaw Billy the Kid. Garrett also got the best of Mr. Kirk, leaving the table as the owner of this Yale. Garrett met an untimely end in 1908, however, and the Yale was used in his funeral procession. His widow, Apolinaria, held the car until 1933. That year, it was acquired by Paul Murray, who later told the consignor's father that the "scraps of the car were purchased from widow Garrett…dug the parts out of the dirt floor of the chicken house." In the 1950s, Henry Dodge acquired the car and devoted years to its restoration. The consignor's father acquired the Yale in 1992, and his considerable research into its provenance accompanies the sale. He also added an electric starter and a set of rear disc brakes for safety. This rare two-cylinder Yale, which has been dated by the VCC and twice participated in the London-to-Brighton Veteran Car Run, has remarkable connections to both the dawn of the Auto Age and the sunset of an Old West legend.
15 1993 Bugatti EB110GT 39047 $850,000 $950,000 Not sold Not sold N/A Grigio Scuro Metallizzato over Grigio Chiaro leather. Benefiting from low mileage and outstanding documentation, this EB110 is the 30th of 84 GT examples, and about the 47th example completed overall. This Bugatti is particularly desirable due to its early position in the build sequence, as the early cars exhibited more consistent build quality compared to some manufactured during the final months before the company ceased operations in 1995. As documented by copies of extremely rare factory build sheets, assembly of chassis 047 was completed in late September 1993. The car was equipped with air-conditioning and elegantly finished in Grigio Scuro Metallizzato paint, with an interior of Grigio Chiaro leather and is believed to have been exhibited at the 1994 Geneva Auto Show. The Bugatti originally was earmarked for delivery to a German customer but was redirected by the factory to Japan and was purchased by Kazu Tanaka of Tokyo. The car passed to Ryuzo Kuroki in 2006, and 10 years later it was acquired by the consignor. Currently displaying less than 14,000 km, this EB110 GT has recently been serviced and is accompanied by a travel kit, owner's manual, factory brochures, and a fascinating press kit on the EB110 product line. Well-documented and well-maintained, this rare Bugatti EB110 GT should compel the attention of any Bugatti enthusiast or supercar collector who is seeking an outstanding example of Romano Artioli's brilliant contribution to the legendary marque.
16 2005 Ferrari F430 142105 $150,000 $200,000 N/R $151,200 €132,608 Mid Giallo Modena over Nero leather. This Giallo Modena F430 is both startlingly beautiful and unique. It was ordered with many desirable optional features – not the least of which is the exceptionally rare and captivating six-speed manual gearbox, which provides the authentic "old school" Ferrari experience. Also notable are the special-order carbon fiber racing seats, yellow stitching on all interior leather work, Scuderia shields, matching yellow brake calipers, leather headliner, carbon fiber dashboard inserts, and an upgraded sound system. Serviced in November 2018 and sporting approximately 15,800 miles, this F430 is in superb condition and comes with its factory books, tool kit, and tire inflator. The F430 is a Ferrari triple threat, combining performance, styling, and control, and will honor any collection while providing the true driving thrill to satisfy any discerning enthusiast.
17 1964 Shelby Cobra 289 CSX2246 $950,000 $1,100,000 $1,050,000 €920,891 Mid Princess Blue over Red. via Coventry Motors to Edward Hyland, CA (1), Ken Comstock '89 (2), restored, Dan Dumphy, WA '93 (3), Frederick Paul Shafer '97 (4), Dave Lennartz (5), vendor '99 (6), restored by Dave Wagner. During the consignor's two decades with CSX2246, he has successfully completed three Cobra 1000 Invitational Tours, an annual 1,000-mile rally organized by Tom Cotter and Jim Maxwell. More recently, the Cobra was entrusted to model authority Dave Wagner, who completed a comprehensive restoration, which included a bare-metal repaint in the original Princess Blue, new red upholstery and carpeting, and mechanical attention as needed. Since this work was completed in late 2017, the car has been driven approximately 50 miles and presents in superb, show-quality condition. At the time of cataloguing, the odometer showed 50,834 miles, a figure that the consignor believes represents the original mileage. In keeping with its meticulous presentation, the Cobra is offered with important documentation, including the original California license plates, Mr. Comstock's album of restoration photos, magazine articles, as well as copies of the original AC Cars and Shelby American invoices. Also included with the sale are a tool kit, jack, grease gun, and full-weather equipment.
18 1988 Ferrari 328GTB 75912 $100,000 $130,000 N/R $84,000 €73,671 -16% Agrento over Rosso leather. As one of the last vehicles designed and launched during Enzo Ferrari's lifetime, the 328 remains one of the most respected modern V-8 models from Maranello. One of just 1,344 built, this 328 GTB is a desirable North American example and a truly refreshing find in Argento (Silver) over nicely preserved red leather. Sold new by Miller Motorcars of Connecticut on November 11, 1988, it is well equipped with air-conditioning, power windows, Alpine audio, and refinished original 16″ wheels. In addition to its leather-bound document pouch, this 328 GTB includes a tool roll, spare tire, and jack. Thorough detailing has ensured the wonderful presentation of this example, which is offered with a CARFAX Vehicle History Report. Less than 34,000 miles were recorded at the time of cataloguing. Service invoices are included with the sale, and a major belt service was performed in October 2016.
19 1961 Rolls-Royce Phantom V Coupe 5LBV69 $250,000 $300,000 $207,200 €181,722 -17% Black and Grey over Tan leather. 1 of 2 examples. Coachbuilder James Young produced just two two-door Phantom V models, including this car, chassis 5LBV69. According to copies of factory records, this original US-specification model was ordered, via New York dealer J.S. Inskip, by Frank V. Gill of Millbrook, New York. Further records show subsequent owners in the eastern US, followed by a 1980s sale to Mr. N.V. Lalemant of Belgium. According to invoices on file, Mr. Lalemant had extensive refurbishment work done to the Rolls-Royce by the experts at P & A Wood in the UK and numerous specialists in the Netherlands. During the late 2000s, the Phantom was purchased by the consignor, who placed it into predominantly static storage in his private collection in the US. Although offered in running and driving condition, and with a recent service by British car experts, this glamorous James Young-bodied Phantom V will likely require additional attention before road use. As offered, this amazing Rolls-Royce coupe marks a thrilling opportunity to own and enjoy one of the most distinctive expressions of mid-century coachbuilt artistry.
20 1959 Porsche 356A Coupe 107183 $160,000 $180,000 N/R $131,600 €115,418 -18% Meissen Blue over Red leatherette. This example, a late T-2 Coupe built on March 31, 1959 – the last production year for the 356 A – was finished in Meissen Blue with Red leatherette upholstery. According to the Porsche Certificate of Authenticity and Kardex, chassis 107183 was shipped to Hoffman Motor Car Company of New York. The car's early history is unknown, but in the 2000s, this 356 was restored by a team of Southern California specialists and re-emerged in its original and exquisite livery. The attention to detail in the work is evident, and a ledger on file notes $60,000 worth of expenses. Under the current ownership, a comprehensive cosmetic and mechanical freshening was commissioned in late 2018, including a high-quality repaint by Jeff's Resurrections of Taylor, Texas. Underscoring this coupe's authenticity, the chassis number is stamped on the rear deck lid, the engine number matches the factory records, and the gas tank is appropriately date coded. An owner's manual, a tool kit, and jack accompany the car at auction. A charming representative of one of the most sought-after Porsche models, this 356 A is eligible for countless tours, rallies, concours, and Porsche club events, and would beautifully complement any collection of classic 1950s sports cars.
21 1957 Mercedes-Benz 300SL Roadster 198.042.7500229 $900,000 $1,200,000 $1,006,000 €882,301 Mid Ivory (608) over Green leather (1073) and Green top. via Studebaker Packard of South Bend to Burklein Motors, CA, USA (1), retained by the Burklein family, Mischler, AZ '09 (2), restored by Bill Richardson of Richardson Restoration & Machine Werks in original livery, concours award winner, via RM Monterey '13 $1.43 mil. to vendor (3). Docs.
22 1955 Alfa Romeo 1900C SS Coupe AR1900C*01879* $275,000 $350,000 N/R $210,000 €184,178 -24% Rosso and Nero over Grigio. Unknown, James Boxberger, California, USA '59, V.C. Engberg '61, William Biggs '72, Robert Rajsky '77, Jack Becronis, Mr. Hayashi, Japan, vendor. The Alfa Romeo passed to at least three subsequent California-based owners over the following 25 years before being acquired in 1984 by Jack Becronis, a prominent collector in San Marino, California. The 1900C came under the purview of Mr. Becronis' son, Peter, who refurbished the car for competition use and entered several vintage races at the Monterey Historics during the 1980s. Registered by this time with the California personalized plates ALFACSS, the car was also featured in Joe Benson's publication Alfa Romeo Buyer's Guide. In 1989, the Super Sprint was sold to Mr. Hayashi, a Japanese collector, who commissioned an extensive restoration. Mr. Hayashi continued to use the car for touring events and rallies for the better part of three decades before selling it to the consignor in 2017. The Alfa Romeo was then mechanically freshened and sorted with a rebuild of the carburetors, brakes, and suspension. According to a document provided by Alfa Romeo Classiche, the car retains its correct original 1308-series, competition-designed engine, which features high-compression pistons, an exhaust header, dual-belted fan and generator, and special ducting in the engine compartment to facilitate cooling. The five-speed manual gearbox features a floor-shift conversion, a modification that greatly enhances driving enjoyment.
23 1967 Chevrolet Camaro SS 396/375 Convertible 124677N223399 $250,000 $325,000 $257,600 €225,925 Mid Tuxedo Black over Gold. via Mahlon Maxton Chevrolet to Dave and Judy Conner, OH (1), NHRA champion, Sherman Gerlach, WV (2), named "Batcar", vendor '09 (3), restored. 1 of 27 surviving convertibles.
24 1955 Austin-Healey 100-4 BN1 BN1-L/224877 $80,000 $100,000 N/R $92,400 €81,038 Mid Ice Blue over Dark Blue. This charming Austin-Healey 100-4 BN1, finished in its attractive original colors, embodies all the wonderful qualities of the classic British sports car. Adding to its appeal, this example was restored circa 2007–2012 at a cost of over $134,000 (Canadian) by passionate and knowledgeable marque expert Rich Chrysler of Brantford, Ontario. Mr. Chrysler was a founding member of the Austin-Healey Club of America and the registrar for the Concours Registry, and with this car he undertook his final Austin-Healey restoration. Metalwork was performed by Colin Bailey, a craftsman who apprenticed at the Rolls-Royce coachworks and whose work on this example is documented in an accompanying photo CD. Seven layers of Ice Blue lacquer paint were painstakingly applied to the car by Ron Allman over a period of several months, with each coat sanded before the application of the next. Items included with the car are its tool roll, spare tire, jack, and knock-off hammer. Also accompanying the sale are documents regarding ownership history, correspondence between past owners, service invoices, parts receipts, and photographs. Showing only 246 miles on the odometer at the time of cataloguing, this Austin-Healey has seen sparing use since restoration. This is a wonderful restored example of one of the great British sports cars of all time.
25 2005 Ferrari 575 Superamerica 143799 $600,000 $700,000 $582,500 €510,875 -3% "Rosso Rubino over Naturale leather. 6 speed manual. via Ferrari of San Francisco to Eves Robert, CA, USA (1), David E. Walters and Family, HI (2), Jim Cavello '15 (3), vendor (4).
The example offered here is rarer still, finished in the striking color scheme of Rubino Micalizzato over natural leather interior. Delivered new to Ferrari of San Francisco, this attractive example had covered only 8,740 miles at the time of cataloguing, with most of its life spent in the care of well-known Ferrari collector David E. Walters and his family. Recently kept in a very exclusive private collection of fine Ferraris, this example has enjoyed a pampered life. The fastidious and knowledgeable consignor has kept the car in a climate- and humidity-controlled garage, and the car received a timing belt and cam seal service in 2015 and has traveled less than 150 miles since then. Included with the car are its factory-issued books, original window sticker, and a CARFAX Vehicle History Report. The Superamerica is also Ferrari Classiche certified and accompanied by its Red Book. Its accompanying original accessories include its tonneau cover, tool kit, spare key, radio code card, tire inflator, along with spare belts and fuses. A testament to its dedicated ownership by well-connected Ferrari enthusiasts, Piero Lardi Ferrari's signature appears on the car's leather manual pouch."
26 1965 Porsche 911 302396 $200,000 $250,000 N/R $212,800 €186,634 Mid Irish Green over Tan. Chassis 302396 was completed on September 23, 1965, finished in elegant Irish Green, and sold in December to its first caretaker in Pocatello, Idaho. Residing in Connecticut by the early 1980s, the 911 underwent an extensive cosmetic restoration by Jim Newton's renowned Automobile Associates of Canton and became a prolific concours champion and two-time class winner at Porsche Club of America National Parades. Service records document regular upkeep, and in February 2008, Automobile Associates rebuilt the engine, replacing the original Solex carburetors with more reliable and effective Weber models. The consignor reports that the car has been driven about 6,000 miles since this work was carried out. Equipped with its matching-numbers engine (per the Porsche COA) and presented with proper July 1965 date-stamped wheels, this 911 is accompanied by a tool kit, manual, and jack, and is further adorned with a period-correct roof rack and Blaupunkt Frankfurt Radio. The early 911 is considered by many enthusiasts to be the purest of Porsche's modern sports cars, and this example, with its numbers-matching engine, attractive color scheme, and period accessories, is a surefire showstopper.
27 1961 Jaguar XK150 3.8 DHC S838766DN $125,000 $175,000 N/R $212,800 €186,634 22% Red over Red leather. The stunningly well-preserved XK150 Drophead Coupe offered here has known only two owners since new. The Jaguar was purchased new from Imported Cars of Indianapolis on June 28, 1961, as a gift to Thomas J. Patterson for graduating from Purdue University. The window sticker lists dealer-installed options that included chrome wire wheels, whitewall tires, and an AM radio. Only 79 XK150 convertibles were produced in this final year of production, and fewer still utilized the more powerful 3.8-litre engine seen here. This car received careful attention and maintenance throughout the original owner's 47-year tenure. An affidavit from the original owner included in the file testifies to the XK150's low mileage, and also included are the window sticker, sales documents, owner's manual, maintenance vouchers, factory shop manual, and tool roll. This XK150's care continued with its current owner, who was given the extraordinary honor of displaying the car at the 2010 Pebble Beach Concours d'Elegance® in the Preservation Class, an invitation rarely given to a production Jaguar. Original except for a carpet replacement and fitment of a five-speed synchromesh gearbox (the original four-speed gearbox accompanies the sale), this evocative XK150 exemplifies fastidious stewardship. When famed Jaguar test driver Norman Dewis viewed this car in 2009, he reportedly proclaimed, "I've always told people that if they took care of the car, it would look good 50 years later." Time has proven him right, and now, this XK150 is ready for its next caretaker.
28 1958 Ferrari 250GT Tour de France 1037GT $5,750,000 $6,500,000 $5,890,000 €5,165,760 Mid Rosso and Bianco over Crema leather. 1 of 36 with 14 louvre coachwork, via Carlos Kauffmann to Julio Pola, Venezuela (1), Venezuela GP '58 #823 Pola/Garcia 2nd, raced, José Miguel Galia '59 (2), raced, Mauricio Marcotulli '60 (3), Felix Varona '65 (4), unknown, José Carlos Hart Deneke '80s, Michael Sheehan, CA '87, John Maher, Australia '89, restored in New Zealand, Jaap Braam Ruben, The Netherlands '91, Pierre Fandel, Germany '92, Axel Urban '98, unnamed, UK '98, John Siroonian and Family, CA, USA '02. Since Mr. Siroonian's passing in 2008, his family has continued to preserve and enjoy his exceptional collection of Ferraris, entrusting them to marque specialist Brooke Betz in Orange, California, for regular maintenance. In June 2014, 1037 GT was certified by the Ferrari Classiche Department, who confirmed it as an authentic example, retaining its original chassis, bodywork, engine (internal no. 036D), gearbox (internal no. 5D), rear end (internal no. 47D), and other major components. Notably, the Ferrari is accompanied at auction by a spare 250 GT engine, numbered 1027 GT with internal no. 020D. The car is also offered with a file of supporting documentation including copies of the factory build sheet, a selection of photographs, the Classiche Red Book, and a report compiled by Ferrari historian Marcel Massini.
29 1970 Nissan Fairlady Z-432 PS30-00166 $125,000 $175,000 N/R $89,600 €78,583 -28% Orange over satin black. 160bhp 1989cc I6. 5 speed manual. 1 of 420 built for Japan only, RHD. Correctly restored and imported to USA in 2013. via RM Amelia '17 $170k.
30 2018 Ferrari GTC4 Lusso 70th Anniversary 232718 $400,000 $500,000 Not sold Not sold N/A Blu Profundo Metallizzato over Duna leather. While the GTC4 Lusso is already rare and exclusive, select Ferrari clients seeking greater distinction can order a bespoke example via the Tailor Made Collection. This 2018 Ferrari GTC4 Lusso, which celebrates Ferrari's 70th anniversary, was ordered new by the California-based consignor. Further, its Tailor Made Collection dedication plate mounted inside confirms it is a one-of-one example, inspired by the extremely rare 275 GTS/4 NART Spider of 1967. The GTC4 Lusso is handsomely finished in Blu Profondo Metallizzato (Deep Blue) and accented by Argento Nürburgring wheels and matte exterior grilles. The luxurious yet sporting interior compartment features Dune leather upholstery plus Argento Nürburgring trim elements. In total, no fewer than 20 factory options are included in this GTC4 Lusso, plus 22 Special Equipment items, all listed on the plaque mounted inside the vehicle. Accompanying the sale are this one-off example's manuals and factory tool kit, including emergency air compressor. In addition, the GTC4 Lusso is offered with a car cover in a matching duffel bag and a complete set of fitted luggage, with each piece stored inside protective Ferrari-logoed storage bags. The consignor also reports that this GTC4 Lusso remains covered by Ferrari's seven-year Genuine Maintenance Program. Having traveled only 750 miles at the time of cataloguing, this pristine, one-of-one 2018 Ferrari GTC4 Lusso is truly a modern classic in every respect.
31 1964 Pontiac GTO 824M9010 $60,000 $80,000 N/R $56,000 €49,114 -7% Metallic pink over black. 348bhp 389cui V8. Four speed manual. Exceptional, award winner. Docs. via Gooding Scottsdale '17 $60k.
32 1989 Ferrari Testarossa 80179 $250,000 $300,000 $221,200 €194,001 -12% Rosso over Crema leather. Retaining its original window sticker, which remains affixed to the windshield today, chassis 80179 was distributed to Kessler Motors in New York. The Testarossa was purchased new by a local collector of Italian sports cars and then parked in his climate-controlled garage, where it remained in storage for 23 years. In 2012, the owner decided to sell the Ferrari, and the car was reportedly treated to an engine-out belt service before being sold to the consignor in August 2012. Currently showing less than 150 miles on the odometer, this extremely original Testarossa is ideal for preservation-class display at FCA gatherings and local concours. The pristine supercar is accompanied by the original tools and owner's manual, and would make a sensational addition to any collection, particularly suited to the Ferrari purist searching for time capsule examples of Maranello's most significant models.
33 1965 Porsche 356SC Cabriolet 162085 $225,000 $275,000 N/R $196,000 €171,900 -13% Light Ivory and Black over Black leather. The 356 SC Cabriolet offered here was completed quite late in the 356 model run – on May 20, 1965, according to the Kardex that accompanies the sale. It was delivered new through legendary Brumos Porsche of Jacksonville, Florida. Originally finished in Light Ivory (code 6404) and trimmed in optional black leather upholstery, this example is beautifully presented in its as delivered color scheme and still retains its matching-numbers engine. Owned for many years by a Maine-based 356 enthusiast, this car is accompanied by a rare and desirable factory hardtop and presents in fine overall condition. With its desirable specification, attractive presentation, and a matching-numbers engine, this handsome 356 SC Cabriolet represents a very appealing motoring experience for its next owner.
34 1982 Ferrari 308GTS 42807 $100,000 $150,000 N/R $89,600 €78,583 -10% Rosso Corsa with contrasting tan leather interior, this example shows only 12,800 kilometers (approximately 7,950 miles) on the odometer and presents in excellent condition throughout. The leather is supple, the paint superb, and the mechanicals reported to be in good health, thanks to a recent, comprehensive service, including timing belts. Presented with a tool kit, books, original spare, and the targa-top cover, this Rosso Corsa 308 GTS epitomizes an era and will always be celebrated as a quintessential Ferrari at any concours it may attend.
35 1966 Ferrari 330GTC 8915 $650,000 $800,000 $620,000 €543,764 -5% Rosso Corsa over Crema leather. via Dino Ravasio to Roberto Righetti, Italy (1), Teofisto Beniero,'66 (2), Vittorio Carlo Giusto '67 (3), Cisa Asinari di Alessandro Gresy '67 (4), Gian Paolo Schedoni '69 (5), unknown, Marc W. Charonnat, CA, USA '79, Gerald Rappaport '08, Gary Lilienthal, MA, Dennis Nicotra, CT '12, vendor '13. In 2008, Mr. Rappaport treated this 330 GTC to a complete, show-quality restoration performed by respected California specialists. The Patrick Ottis Company of Berkeley was commissioned to perform the mechanical restoration, during which components of the 330 GTC were inspected and tested before being rebuilt or refurbished, as needed, to the firm's famously exacting standards. With the mechanical restoration underway, the coachwork was entrusted to Brian Hoyt's Perfect Reflections in nearby Hayward for concours-quality paintwork. Once the body was stripped to bare metal and prepared to exacting standards, it was finished in the rich, dark red it currently wears, perfectly complementing the elegant Pininfarina design. The Ferrari was then transferred to Ken Nemanic's Vintage Automotive Upholstery, where it was re-trimmed in biscuit leather. Carefully maintaining original patterns and authentic details was of great importance, and today, the cockpit possesses an inviting, high-quality appearance. In September 2009, the freshly restored 330 GTC was entered in the FCA Vintage Concours at the Danville Concours d'Elegance, where it earned a Platinum Award, a testament to the quality and accuracy of the work completed. Purchased by the consignor in 2013, the Ferrari has seen dutiful care by his in-house mechanics, receiving work as needed to the suspension, air-conditioning, and clutch, while being driven for less than 5,000 miles since its purchase.
36 1956 Lincoln Continental Mark II C56C2303 $110,000 $140,000 N/R $100,800 €88,406 -8% Black over Red and White. This 1956 Continental Mark II is finished in black over a two-tone red and white leather interior and was sold new to Robert J. Burst through L&W Motors of Canton, Illinois. Powered by a V-8 paired with a three-speed automatic transmission, the Mark II has standard amenities such as electric windows and seats, along with power steering, power brakes, tachometer, tinted glass, and Travel Master AM radio. Exported to Sweden in 2008, this Continental was restored between 2009 and 2011. New paint was applied to a high standard over bare metal, and exterior chrome trim was replated. The interior was re-trimmed in supple leather to mirror the original pattern. The mechanicals and big Y-Block engine received attention and present well with proper fittings and correct Holley carburetor. Displaying less than 62,000 miles, this example is offered with the hardbound book that accompanied every Mark II, a copy of the sales invoice, period sales literature, receipts, and other documentation. With only two years of total production before the division was absorbed by Lincoln, this Continental is a superb opportunity to acquire an outstanding, restored example of Mid-Century American opulence.
37 1967 Lamborghini 400GT 2+2 1054 $425,000 $475,000 $425,740 €373,391 Mid Rosso Corsa over Nero leather. The beauty of this early edition is its wonderful, unrestored condition, possessing a patina that only careful preservation can produce. This 400 GT 2+2, chassis 01054, was sold new in the US and remained in the care of its second owner for nearly 50 years. Its known history dates to around 1970, when Robert Edward Cannon of Santa Barbara, California, purchased it, and subsequent service records date from 1975 (with 29,025 miles) through 1986 (with 31,458 miles). Documentation indicates that this 400 GT was last registered in 1989 and then stored. Discovered in its long-term owner's garage in 2018 and featured on the Chasing Classic Cars TV series, this Lamborghini appears to be in remarkably original condition. The interior compartment features well-preserved pigskin upholstery on the seats, center console, and door panels. The glass is inscribed with the proper maker's mark, and the Hella lights, chrome, wheels, FIAAM air-filter boxes, Motorola solid-state radio, and Jaeger instruments are all reported by the consignor to be original. The factory-applied undercoating appears intact, the body is unusually straight with consistent panel gaps throughout, and the car still retains its black and yellow California plates. In the current ownership, this Lamborghini was started for the first time in decades. While it will require a thorough mechanical service before use, it appears to be a superb candidate for sympathetic preservation or a complete concours-quality restoration. With so few examples ever built, this remarkably preserved 400 GT 2+2 is a rare find. It offers a unique opportunity to acquire an early production Lamborghini with a fascinating, well-documented history.
38 2015 Ferrari 458 Speciale 204842 $300,000 $350,000 N/R $373,500 €327,574 7% Bianco Avis over Nero alcantara. This gorgeous example, which displayed just under 900 miles at the time of cataloguing, is finished in Bianco Avus (Avus White) with a Blu Nart racing stripe and features an Alcantara and 3-D fabric interior with blue seat inserts. Its extensive list of options includes 20″ forged dark painted wheels, carbon fiber racing seats, radio-navigation system, parking sensors and camera, front suspension lift, telemetry kit, titanium exhaust pipes, and a host of interior and exterior items specified in carbon fiber and Alcantara. The car is additionally fitted with a high-end Audison sound system. This Speciale, with its stunning color combination, low miles, and extensive extra-cost options, rewards the Ferrari connoisseur with its combination of performance, innovation, and exclusivity.
39 1955 Mercedes-Benz 300SL Gullwing 198.040.5500378 $1,100,000 $1,400,000 $1,435,000 €1,258,551 2% According to a copy of its factory build sheet, this particular Gullwing, chassis 5500378, was ordered new by the acclaimed Austrian virtuoso Herbert von Karajan. Widely regarded as one of the greatest conductors of the 20th century, the maestro, who headed the Berlin Philharmonic for 35 years, enjoyed worldwide fame; his recordings have sold approximately 200 million copies. Mr. Karajan made his conducting debut in 1929 at age 21, and he enjoyed the spoils of his success. In 1938, he purchased his first sports car, a 1938 BMW 328 Roadster, which he used in competitive motor rallies. He soon developed a love for fast, stylish, well-engineered automobiles, and in June 1955, he took delivery of his specially ordered Mercedes-Benz 300 SL Gullwing. The conductor had specified the car with Rudge knock-off wheels and the unusual color combination of White Grey (DB 158) paint with a red plaid cloth interior. Mr. Karajan had map nets fitted within the recesses of the car's headliner, perhaps to hold the sheet music of his current project. These unique overhead nets can be seen in a series of photographs of Mr. Karajan with the Gullwing, taken in the mid-1950s. Mr. Karajan's name later became synonymous with Porsche, as he owned several important examples, but other cars in his stable included a Ford GT40 Mk III, a Ferrari 275 GTB, and a Lancia Stratos. His tenure with the Gullwing is not currently known, and the Gull Wing Group lists John Kinzerling as the subsequent owner. After 5500378 was imported to the US, it was acquired by Vernon Barbero of Northern California. His date of acquisition cannot be pinpointed; however, Mr. Barbero's earliest registration card that remains with the car is dated 1964, and his extensive handwritten maintenance notes begin soon thereafter in 1965. Under his ownership, the Gullwing was originally issued early series California black license plates, which were later replaced by the mid-series six-digit blue plates that are pictured on the car. In the 1970s, Mr. Barbero had the Gullwing restored and, although further details of the work are unknown, the car continues to present well today. It is believed that Mr. Barbero exhibited the Gullwing for a short time at local concours in the San Francisco Bay Area before committing it to long-term storage at his home near San Bruno. The last annual registration sticker was applied in 1984; however, Mr. Barbero's notes record a biannual starting regimen that continued through early 1993. When Mr. Barbero's garage door was opened in 2018, likely for the first time in decades, 5500378 was discovered under several covers and blankets, beautifully preserved, save for the extensive cracking of its lacquer paint, and long-flat Continental bias-ply tires. Closer inspection reveals an engine compartment that is especially tidy, bellypans in place, and wheel wells that are free of road dirt. Even the map nets, originally installed for Mr. Karajan, remain on the car. The chassis, body, and engine stampings match the factory build sheet, although the removable aluminum data plate, for an unknown reason, belongs to an earlier Gullwing. The long-sequestered Mercedes-Benz was recently returned to running order by a mechanic particularly experienced with the 300 SL model. After nearly 30 gallons of old gasoline were drained from the fuel tank and the braking, charging, and lubrication systems were serviced, the Gullwing roared back to life and settled to a smooth idle, followed by a short drive. Due to its long period of static storage, further mechanical work will be required before any road use. While the decades-old Continental tires, with their distinctive sidewall pattern, will require immediate replacement, they still hold air. Today, this special Gullwing, with its fascinating history, stands ready to rejoin the worldwide 300 SL community, where it will most certainly be greeted with well-deserved curiosity and enthusiasm.
40 2008 Mercedes-Benz SLR McLaren Roadster WDDAK76F08M001811 $300,000 $350,000 N/R $357,000 €313,103 2% Triple Black. The car offered here, a late-production example, is simply stunning in its tripleblack scheme and 19″ alloy turbine wheels. With less than 350 miles from new, this limited-edition SLR offers intoxicating performance in spectacular style, as only befits this unique collaboration between two motoring legends.
41 1973 Porsche 911T 2.4 Targa 911 311 0614 $130,000 $160,000 N/R $117,600 €103,140 -10% Light Ivory over Black leatherette. Following several tours of military service during the Vietnam War, Robert S. Baller returned home to Illinois and began to research a new car purchase. After comparing models and making notes in a factory brochure, he ordered a new 1973 911 T Targa from Gardner Porsche in Peoria Hills. Choosing Light Ivory paint with black leatherette interior, Dr. Baller specified the car with the optional Comfort Group, alloy Fuchs wheels, Blaupunkt AM-FM stereo, and rare air-conditioning. His careful research and tasteful choices were rewarded on February 15, 1973, when he took delivery of this suave 911 Targa. Dr. Baller cherished and enjoyed the car from 1973 until 1978, then properly stored it for nearly 37 years. In 2015, the Targa was meticulously recommissioned by marque specialists, taking particular care to preserve its remarkable originality. The consignor, a gentleman with an appreciation for preservation automobiles, states the car has covered just over 21,000 miles from new and "runs and drives as Porsche intended." Its lovely paint and interior are also reported to remain in original order. According to the accompanying Porsche Certificate of Authenticity, this 911 retains its matching-numbers engine, including its highly desirable Bosch Mechanical Fuel Injection. Presented with tools, jack, brochures, owner's manual, extensive documentation, and Porsche COA, this 911 Targa presents an uncommon opportunity to enjoy a well-preserved, low-mileage, open-air Porsche driving experience.
42 1953 Ferrari 250MM Vignale Spider 0348M $5,500,000 $6,500,000 $5,395,000 €4,731,625 -2% Rosso Marrone over Tan leather. RHD. Alfred Momo Corporation, USA (1), raced by Walters and Fitch, Bill Lloyd, CT '53 (2), J.M. Richard Lyeth, MI '54 (3), raced by Lyeth, Jerome C. Earl '55 (4), Charles and Audrey Saffell, AL '56 (5), raced by Saffell, RRR Motors, IL '60 (6), unknown, John Delameter, ID '62, Ken Hutchison, IL '64, William Jacobs Jr. '85, Gerald Bowes, PA '88, Mark Smith '88, Erich Traber, Switzerland '88, David Sydorick, CA, USA '94, William Jacobs Jr., IL '00, restored by Motion Products, Victor Muller, The Netherlands '03, Manny Del Arroz, CA '04, restored by Brian Hoyt, unnamed '12, unnamed vendor. Presented here is an even-serial-number competition Ferrari, with spectacular open coachwork by Vignale, an extensive US racing history, and a rich provenance that counts prominent collectors among its previous owners. Well-known and highly regarded among marque experts, this is a historically significant early Ferrari that possesses every quality one looks for in a collectible automobile: aesthetic beauty, mechanical sophistication, exclusivity in numbers, a fantastic racing history, and exceptional provenance. Furthermore, 250 MMs are remarkably versatile Ferraris, eligible for countless concours, historic races, and tours, including, of course, the Mille Miglia.
43 1971 Citroen SM 00SB5583 $80,000 $100,000 N/R $105,280 €92,335 5% Light Green over Black leather. This exceptional European-specification SM, with its desirable swiveling headlamps, is part of a fastidiously kept collection of European sports cars. According to the consignor, it was purchased from the Citroën experts at Garage Normandie in the Netherlands following reported restoration work by noted Citroën specialist Bart Kocken. The work included superb detailing of the engine compartment, as well as careful preservation of the interior. Significantly, the aerodynamic body is highlighted by a rare factory electric sunroof fitted at Henri Chapron Carrossier. According to an accompanying letter from Henri Chapron's daughter, Noëlle, this is one of fewer than 10 examples so fitted. An owner's manual and service records also accompany the car. Beautifully presented in exquisite colors with a wonderfully preserved interior, this flagship Citroën offers design excellence, technical sophistication, and a unique presence. It is handsomely poised for shows or enjoyable driving.
44 1990 Lamborghini Countach 25th Anniversary ZA9CA05A4LLA12899 $275,000 $350,000 $274,400 €240,660 -1% Bianco Perlato over Tan leather. Lamborghini produced just 657 examples of the Anniversary Countach in 1990, and this example is exceptional – believed to be one of only 25 dressed in Bianco Perlato (Pearl White). This Canadian-market example was ordered with a contrasting tan leather interior and the optional rear spoiler, and it remained in a prestigious collection for many years prior to being acquired by its current owner. In late 2018, the Countach underwent a comprehensive service, including new fluids, rebuilt brakes, and the installation of new, factory-correct Pirelli tires. With only 12,200 km (approximately 7,600 miles) on the odometer at the time of cataloguing, this Countach belies its 29 years and presents a unique opportunity to acquire an iconic automobile in superlative condition.
45 1961 Porsche 356B Super 90 Roadster 89229 $190,000 $220,000 N/R $201,600 €176,811 Mid Condor Yellow over Black leatherette. Completed on July 18, 1961, this 356 B Super 90 Roadster was sold new through Porsche Car Import of Northbrook, Illinois. Finished in the rare factory color of Condor Yellow with a black leatherette interior, this Roadster was outfitted with a plethora of desirable options, including reclining seats, cigarette lighter, fog lamps, electric clock, body-colored luggage rack, and tonneau cover, as noted on its Kardex and COA. Kept by its second owner from August 1962 until April 2018, this Roadster was subject to a cosmetic and mechanical restoration from 2011–2012, receiving new paint and chrome, rebuilt engine and suspension. The Roadster retains its correctly stamped engine number, 802123, as listed on the Kardex, but the consignor reports that the engine-case halves were replaced. Recently recommissioned and detailed by national Porsche judge Tom Scott, this Roadster drives and presents particularly well and is accompanied by books, tools, and jack. Relatively few 356s were produced in the Super 90 spec, with open-top versions even more scarce. As a Condor Yellow, single-grille Super 90 Roadster bodied by D'Ieteren Frères, this is a rare bird indeed.
46 1966 Shelby Cobra 427 CSX3107 $1,100,000 $1,400,000 Not sold Not sold N/A Red over Black. via Portland Motor Sales to Beatrice McCracken, ME (1), crashed, unknown, Vaughn Wright '67, stored, Jay Cushman '89, David Livingston, WA, David Keyes '92, vendor '07. Mr. Cushman purchased CSX3107 in 1989 and quickly sold it to Seattle-based collector David Livingston. The Cobra was then entrusted to noted specialist TKO in Provo, Utah, for a complete restoration. The car was disassembled and appropriate repairs were made to address the damage sustained in the 1960s. The Cobra was refinished in red, and, as was fashionable at the time, 427 S/C features were added. When the restoration was completed in 1992, the Cobra was sold to David Keyes of Bellevue, Washington. During his ownership, the car was shown at SAAC-17 and SAAC-30, earning First in Class awards at each event. The Shelby remained with Mr. Keyes until 2007, when the current owner, a friend and fellow Shelby enthusiast, persuaded him to part with it. Over the next decade, the consignor enjoyed the car on several Cobra tours in Washington and Oregon. A few years ago, he decided to return CSX3107 to its original appearance and sent it to Cobra specialist Dave Wagner for a comprehensive restoration. During this process, the car was disassembled, stripped to bare metal, and carefully restored to factory specifications. The gearbox and rear end were rebuilt, but the engine, which had covered so few miles, was deemed to be in excellent condition. Since this work was completed in 2017, the Cobra has been driven less than 50 miles. Significantly, this 427 Cobra retains its Shelby American Inc. engraved data plate, and chassis number stampings are present on the shock tower and opening panels. The consignor reports that the engine, gearbox, and rear end are original to CSX3107 and notes that the engine retains rare details such as the FoMoCo tags on the carburetors. Included with the sale are copies of AC and Shelby American Inc. delivery records, a reprint of the chassis instruction book, a jack, grease gun, soft top, and tonneau covers. A truly outstanding example of a rare breed, CSX3107 presents an exciting opportunity for collectors in search of a top-tier 427 Cobra. Beautifully finished in its original color scheme, this early production car possesses the qualities one looks for in a Shelby Cobra: a limited roster of knowledgeable caretakers, a factory-correct restoration, and a proper dual-quad 427 under the hood.
47 1965 Fiat-Abarth 1000TC Berlinetta Corsa 1965262 $80,000 $100,000 N/R $72,800 €63,848 -9% Rosso and Bianco over Rosso. This superlative example of the potent Fiat-Abarth 1000 TC was part of the Abarth & Cie racing team. Arturo Merzario drove it from 1967–69 at events including the 4 Hours of Monza and several European Touring Car Championship races. In 2018, Arturo Merzario reviewed photographs of this car and its accompanying Automobile Club d'Italia registration documents, and he recognized with fond nostalgia numerous details of this Abarth, such as the vintage decals on the windows and lead scrutineering tags still hanging from the steering column. He also pointed out that two other racing legends – noted racing team manager Gianfranco Palazzoli ("Pal Joe") and factory Abarth mechanic Samuele Baggioli – are among the names listed on the ACI registration. The current owner acquired the Abarth in 1987 in Italy and had it shipped to his home in South Africa, where it raced until 1997. After the owner's relocation to British Columbia, Canada, the Abarth plied the tracks of the Pacific Northwest, supported by the specialists at Vintage Racing Motors of Redmond, Washington. Never fully restored in its current ownership, but always expertly maintained, this Fiat-Abarth 1000 Tourismo Competizione Berlina still displays superb souvenirs of its fascinating history and is among the most intriguing examples of the diminutive model that we have seen. Ready for your close inspection, this Abarth 1000 TC is not to be missed.
48 1969 De Tomaso Mangusta 8MA854 $250,000 $300,000 $280,000 €245,571 Mid Nero over Nero leather. De Tomaso built 401 Mangustas between 1967 and 1971, with a scant 250 thought to survive today. This Mangusta is available after almost four decades in the collection of a noted vintage racer from California's Central Valley. It is a US-specification car distinguished by remarkable originality. The consignor, who purchased it from a friend in 1982, is believed to be the third owner, and he reports that he has driven this Mangusta regularly, both to local shows and on 500-mile tours. Still, just 47,000 miles showed on the odometer at the time of cataloguing. A bare-metal respray was completed in 1990, and the paint has aged well. The interior remains beautifully preserved, displaying a gentle patina. The seats are a period-correct aftermarket replacement suitable for taller drivers. High-volume electric fans and custom exhaust headers have been installed; the original exhaust accompanies the sale, along with the original carburetor, an owner's manual, and service invoices. Winner of Best De Tomaso at the 1996 Concorso Italiano in Monterey, this Mangusta was treated to mechanical freshening in 2018. Styled by Giorgetto Giugiaro, built by Ghia, and standing just 42 inches tall, the Mangusta is the epitome of exotic. This example is most likely one of the best-preserved Mangustas in existence and as such presents a special opportunity for any collector of Italiana.
49 1989 Ferrari 328GTS 81887 $130,000 $160,000 N/R $123,200 €108,051 -5% Rosso Corsa over Tan leather. Considered one of the finest of the wedge-shaped supercars of the 1970s and '80s, the Ferrari 308/328 was the first "small" Ferrari badged as a Ferrari and not a Dino. As a 1989 model, this example represents the final evolution of the design, equipped with ABS brakes, convex wheels, and suspension redesigned to give a negative offset. Completed in June 1989, chassis 1887 was sold new through Crown Jaguar/Ferrari of St. Petersburg, Florida, on August 7, 1989. This example is a multiple award winner, including a Platinum Award at the Cavallino Classic in Palm Beach, Florida; a Platinum Award at the 2001 Reading Ferrari Concours d'Elegance, in Reading, Pennsylvania; and a Platinum Award at the 2005 Concorso Italiano in Monterey. Chassis 1887 is distinguished by its condition and originality: the original Blaupunkt Tucson radio remains, and the original spare is unused. Also supplied are the original owner's manual and warranty booklet, additional keys, and the original tool roll and emergency pouch with jack, spare belts, bulbs, and fuses. Even the gas pedal carpet protector is still covered by factory plastic. Benefiting from a 2016 service, and also accompanied by a CARFAX Vehicle History Report, this example, which has seen very limited use, shows less than 18,500 recorded miles, making it worthy of serious scrutiny by any Ferrari collector. via Gooding Pebble '16 $165k.
50 1931 Rolls-Royce Phantom I Regent Convertible Coupe S109PR $250,000 $325,000 Not sold Not sold N/A Light Purple over Brown leather. John Barry Ryan (1), Francis Drake '46 (2), Frederic Palmer '51 (3), Leslie Stevenson '64 (4?), Gerald Lettieri '87 (5?), Elizabeth Zoeller '95 (6?), restored by D&D classic restorations, via Bonhams Scottsdale '18 $236k to vendor (7), concours award winner. Excellent condition.
51 1966 Jaguar E-Type Series I 3.8 Roadster 1E14033 $225,000 $275,000 N/R $210,000 €184,178 -7% Cream over Red leather. The example offered here was originally dispatched to Jaguar Cars in New York on December 6, 1966, and bought new by Sergis Visentin, who is said to have retained the car for several decades. The consignor acquired the Jaguar when it was partially restored, but complete, and retaining its original engine and gearbox. He entrusted the Roadster to expert Dave Ferguson of Images Auto Body in Campbell, California, who undertook a yearlong comprehensive rotisserie restoration. The Jaguar's body and bonnet were bead-blasted, expertly repaired, and refinished with Glasurit in its original Cream, and the engine, gearbox, and rear axle were rebuilt, along with all ancillary systems. A red leather interior was expertly installed, as were a black soft top, boot, and correct carpet. All glass was replaced, chrome replated, and a new wiring harness was installed. Once completed in early 2018, the E-Type was extensively driven to identify any components in need of adjustment. About 200 photographs, illustrating various phases of the restoration, accompany the sale, along with receipts and invoices. This outstanding 4.2-Litre Roadster is a particularly fresh example, never having participated in any concours or rally. Those delights await the new, fortunate owner.
52 1985 Ferrari 288GTO 55713 $2,500,000 $3,000,000 $2,507,500 €2,199,175 Mid Rosso Corsa over Pelle Nera leather. via Lightspeed S.r.l. to Paul Eidsmore, CA, USA (1), unknown, Bob Law '04, unknown, vendor. Accompanied by a detailed history compiled by Ferrari historian Marcel Massini, this stunning 1985 Ferrari 288 GTO, chassis 55713, was completed on March 26, 1985, with both factory options: air-conditioning and power windows. Characteristic of most 288 GTO production examples, it was originally finished in Rosso Corsa Ferrari with Pelle Nera (Black Leather) upholstery. The GTO was delivered new on October 8, 1985, in Italy to dealer Lightspeed S.r.l., and subsequently was shipped to the US and federalized by G & K Automotive Conversion of Santa Ana, California. The first recorded American owner was Paul Eidsmore, a resident of Scotts Valley, California, who acquired the GTO in 1986. The next caretaker of 55713 was noted Ferrari connoisseur Bob Law of Reno, Nevada, who owned the vehicle in the 2000s and is understood to have created a special room in his home to showcase the car along with the 288 GTO memorabilia he had collected. Mr. Law showed 55713 at the second edition of The Quail, A Motorsports Gathering, in Carmel Valley, California, in August 2004. Reluctantly, he sold the vehicle in 2009 to the Los Angeles-based consignor, who finally secured it after a lengthy quest for a suitable 288 GTO to join his private collection. This 288 GTO clearly benefits from fastidious regular service and maintenance, including the full disassembly and rebuilding of its potent twin-turbocharged engine during April 2009. In June 2009, the consignor entrusted the car to Ferrari specialists at FastCars Ltd. in Redondo Beach, California, to perform a full exterior refinish to concours standard. Service work also includes a major timing belt service in 2011. More recently, in October 2018, another major belt service was performed, a new clutch installed, and the brakes serviced, confirmed by more than $30,000 in detailed receipts on file. This 288 GTO remains in outstanding mechanical condition and has only been occasionally and sparingly enjoyed under the current ownership. Chassis 55713 has also been displayed at select Ferrari exhibitions, including in 2014 at the Rodeo Drive Concours d'Elegance in Beverly Hills; the 288 GTO Reunion at the 2009 Concorso Italiano in California; and the 2017 "Seeing Red" exhibition at the Petersen Automotive Museum in Los Angeles, which honored Ferrari's 70th anniversary. In June 2014, 55713 passed the rigorous Ferrari Classiche certification process; the Classiche Red Book accompanies the sale. In addition to its mechanical fitness and captivating exterior, this modern classic Ferrari icon features an impressive interior, with a flawless MOMO steering wheel as well as top-quality instruments, switches/control buttons, and carpeting. The iconic Daytona-style seats also show beautifully with supple and glossy leather. The consignor reports that electronic items and lights, the vehicle's factory-optional air-conditioning system, and power window lifts function properly. While presently fitted with an excellent aftermarket exhaust system, the original system, denoted by the GTO's accompanying Ferrari Classiche certification, is included with the sale. Displaying only 12,249 km (7,605 miles) on the odometer at the time of cataloguing, this example is accompanied by extensive service receipts. A superb example benefiting from the proper care of a true connoisseur, this Ferrari 288 GTO represents a thrilling and rare find on every level.
53 1968 Porsche 911 11835019 $125,000 $175,000 N/R $100,800 €88,406 -19% Silver Metallic over Black leatherette. The Porsche 911 offered here may well be one of the finest Sportomatic-equipped 911s in existence. Showing less than 23,000 miles, this stunningly original example has been held in noted Porsche collections and won prestigious concours awards competing against fully restored 911s. According to its included factory Kardex, chassis 11835019 was completed on January 9, 1968, and delivered to VW Pacific in Culver City, California. Ordered with the optional Sportomatic transmission, 911 S instrumentation, 911 S oil tank, tinted glass, bumper horns, and a radio installation package, the car was sold new to T.G. Tupman of Balboa Island, California, who had the car fitted with dealer-installed air-conditioning and a Blaupunkt AM-FM radio. Prized for its exceptional originality, this car won the 911 Class at the 1988 PCA Porsche Parade National Concours d'Elegance and was named Most Outstanding Porsche at the 2001 Greenwich Concours d'Elegance, plus Best German Sports Car 1967–1983 at the 2012 Greenwich concours. Resplendent in its Silver Metallic paint over black leatherette interior, this 911 presents in outstanding condition. Accompanying the sale are its Porsche Certificate of Authenticity, tool roll, jack, and books. Among the finest early 911s available, this example represents a true opportunity for the devoted Porsche enthusiast.
54 2011 Porsche 911/997 GT2 RS WP0AE2A95BS778106 $425,000 $475,000 Not sold Not sold N/A Guards Red and Black over Black leather. Norman Hann, KS, USA '11 (1), unknown (2). This 997 GT2 RS is one of 500 built, of which 142 were bound for the North American market. Finished in classic Guards Red over a striking two-tone interior and sporting many desirable options – including an extensive carbon fiber package, bucket seats, Sport Chrono module, Sirius XM Radio, and Porsche Communication Management with navigation – this example was bought new by Norman Hann of Kansas. Mr. Hann sold the GT2 RS to the current owner, and it remains in impeccable condition with less than 3,800 miles. A recent Porsche authorized dealer report comes with the car, along with the window sticker, books, keys, service invoices, and a DME report certifying that the engine has no overrevs – essential on an ultra-powerful automobile with a manual gearbox. Recently serviced, with exceptionally low mileage and sought-after options, this GT2 RS is an excellent opportunity to acquire the top-of-the-line, fastest road-going Porsche of its day.
55 1963 Watson Indy Roadster 22 $80,000 $120,000 N/R $224,000 €196,457 87% Blue and White race car. From 1956 to 1964, California-based A.J. Watson's roadsters won the Indianapolis 500 six times. While Watson's original car was based on the Kurtis, by the early 1960s, he produced a narrower and lighter design, of which 23 examples were built. Chassis 22 was sold new to Robert Wilke's Leader Card Racers team. The car did not qualify in its debut at the 1963 Indianapolis 500 despite the efforts of driver Len Sutton, who 10 days later drove it to a sixth-place finish at the Milwaukee 100. For the 1964 season, the Watson was repainted as the Diet- Rite Cola Special, and in this livery the roadster qualified to start in 29th place at the Indianapolis 500 with Chuck Stevenson driving. A multi-car accident on the second lap forced the Watson from the race. The car continued competing at US circuits through the end of 1966. After being modified by two subsequent owners, the Watson was acquired in 1970 by marque authority Bob McConnell and rebuilt to the Diet-Rite Special configuration. Purchased from Mr. McConnell by the consignor in March 2011, the roadster received a complete engine rebuild by Offy expert Stewart Van Dyne, and then participated in the Historic Indy/Champ Car Showcase at the California Speedway from 2011 to 2013. This rare and historic Indianapolis 500 Roadster is ideal for concours display or enjoyment at vintage racing events.
56 1960 Maserati 3500GTi Vignale Spider AM101*505 $1,000,000 $1,200,000 Not sold Not sold N/A Rosso Rubino over Tan leather. Frank Watts, FL, USA (1), Desmond Bouwler (2), unnamed '68 (3), Abe Korb, NJ (4), Heinz Mallon, NY (5), Al Lang (6), Jeff Vogel (7), unnamed, Italy (8), restored by Campana, unknown, unnamed, USA '90s, vendor. This particular prototype, chassis number AM101 505, is one of the earliest 3500 GT spyders produced, having been completed in October of 1959. It would be one of two 3500 GT spyder prototypes shown at Turin in 1959 to introduce the model and was displayed at the Maserati stand (chassis number AM101 623 was shown at Vignale's stand). Visually, it appears highly similar to both AM101 623 and the following prototype, AM101 678. Both cars boast an angular semi-sweep-spear that carries from a vent on the front three-quarter panel to the middle of the door, and both sport additional chrome trim around the fog lights. According to factory records, it was fitted from new with a ZF manual gearbox and finished in Grigio with a Red leather interior. After its appearance at Geneva, this car was sold new to Franky Watts of Miami, Florida. It would remain on the Floridian coast with its next owner, Desmond D. Bouwler of Ft. Lauderdale, who acquired it in 1965. Bouwler would retain the car for three years, and in 1968, it was sold to an unknown buyer in Richmond, Virginia. In the mid-1970s, the car was sold to an owner in South Amboy, New Jersey, and subsequently sold to Heinz Mallon of Staten Island, New York. By 1980, it was still in New York City and owned by Al Lang, who sold the car to Jeffrey Vogel two years later. He returned the 3500 GT spyder to its native Italy, where it was fully restored by Carrozzeria Campana in Modena. It is believed that the car was then purchased by an individual residing in Italy in the late 1980s and early 1990s before it returned to the U.S., where it became part of a prominent private collection. In 2002, the car was purchased by its current custodian and has remained largely in storage. Today, the car still presents well in its current color combination of metallic red over tan. An ideal candidate for freshening to modern concours standards, it would surely be a welcome entrant at some of the world's most selective concours events for its unique place in Maserati's history. Distinctly different from the production 3500 GT spyders, chassis number AM101 505 would be the perfect acquisition for the individual looking for a very special open Maserati. RM Scottsdale '16 Not Sold $1.5 mil.
57 1977 Toyota FJ40 Land Cruiser FJ40248509 $60,000 $80,000 N/R $60,480 €53,043 Mid Freeborn Red over Black. Sold new in Nevada, this beautiful 1977 Toyota FJ40 Land Cruiser remained with its original owner until 2013, when it was discovered in uncommonly original condition, displaying just 39,000 miles. This FJ40 hardtop was then treated to a comprehensive bare-metal, frame-off restoration in its original color of Freeborn Red. With such modest mileage, the engine, gearbox, and balance of the drivetrain required only fresh seals, gaskets, and fluids. A new OEM starter, clutch, and radiator were fitted, and the original alternator was rebuilt with all the repairs being carried out by a Toyota certified master technician who works exclusively with FJ40s. The suspension was freshened with OEM Toyota parts including shock absorbers, tie rods, and steering stabilizer. The original side-facing rear seats and new front seats from Cool Cruisers of Texas were reupholstered in correct gray and black vinyl. A removable custom-made roof rack aids in hauling capacity. This FJ40 is fitted with new Toyo Open Country All-Terrain tires mounted on original steel wheels, and is supplied with a jack, tool kit, owner's manual, and trouble lamp. Now in the care of just its fourth owner from new, this lovely FJ40 is a professionally restored example that presents well. It would be nicely suited to casual around-town enjoyment but is also eligible for vintage off-road events like the Copperstate Overland Tour.
58 1956 Porsche 356A Speedster 82117 $450,000 $550,000 Not sold Not sold N/A Black over Red. Fueled with inspiration after a 1967 trip around Europe, Melvyn Shapiro put out the word around his hometown of Boulder, Colorado, that he was ready to fulfill his dream of owning a 356 Speedster. There were a surprising number of choices locally, but when a 1956 model finished in Aquamarine appeared at local dealer Motorsport Inc., Mr. Shapiro knew his search was over. As documented by an original sale agreement, on June 11, 1968, the Speedster was purchased for $1,295. The condition of the car was not quite what Mr. Shapiro wanted, and the Porsche showed signs of hail damage, as well as collision damage to the rear end. As outlined in an eloquently written article by Mr. Shapiro for the September 2014 issue of the PCA's Panorama magazine, it was recommended that he take the car to local expert Tom Conway, who had opened a shop the previous year and was known for his use of metal finishing with lead rather than the more popular use of plastic body filler. The connection was made, igniting a partnership that has lasted for 50 years. During Mr. Shapiro's 50-year ownership, this incredible Speedster has seen multiple iterations, including an initial refurbishment of the body done by Conway, and then a coat of black lacquer ably done by the owner himself. All work on the 356, affectionately nicknamed "Speeder," has been done either by or with the direct involvement of Conway. Later, a decision was made to take the Speedster to the next level, and the car was completely disassembled with the intention to gain a concours win at the 2004 50th Anniversary of the Speedster at Quail Lodge in California. Retaining its original drivetrain and body panels, the car was painstakingly restored to pristine condition. No detail was too small or overlooked. NOS parts were used throughout, including Michelin tires made in the 1950s and a bolt of NOS red German vinyl that Conway had purchased 20 years earlier. The efforts put forth by both Mr. Shapiro and Conway were immediately rewarded, and while judging at the event at Quail Lodge was canceled due to weather that year, the car was soon winning awards at every event it attended. This was highlighted by a win at the 2007 PCA National Parade, where chassis 82117 won the Speedster Class and was awarded the Weissach Level of Achievement Award, an honor it would receive again in 2014. Now offered for sale for the first time since 1968, directly from Mr. Shapiro himself, this Speedster is more than the sum of its impeccable restoration and prestigious awards. It represents a lifetime of singular enthusiasm for a machine, and the experiences and joy that it has brought to a life well-lived. This legacy is looking for a new caretaker, which is the rarest opportunity of them all.
59 1976 Porsche 911 2.7S Signature edition 911 620 0180 $90,000 $120,000 N/R $72,800 €63,848 -19% Platinum Metallic over Cork. In 1976, Porsche offered what would become one of the rarest of the desirable 911 G-Series variants – the Ferry Porsche Signature Edition, named after the influential son of the firm's founder. Setting it apart was special Platinum Metallic paint, ATS "cookie cutter" wheels, black anodized exterior trim, signature steering wheel, and a Cork colored interior featuring tweed seat inserts and door panels. Several years ago, the previous owner, a Porsche enthusiast who has achieved the Porsche Club of America's highest concours award three times, treated it to an extreme "concours-level detailing." The car was disassembled and each component addressed was brought up to correct, factory-fresh specifications. The body, which had a high-end repaint in the early 1990s, required only careful hand-polishing. Fastidious attention was paid to correct underbody finishes and hardware plating to stunning effect. Rounding out this impressive 911's résumé is a Porsche Certificate of Authenticity, a tool kit, and a Webster tire pump in excellent condition. A fascinating car to explore and admire, it has been shown at The Quail, A Motorsports Gathering, and earned class wins at concours held in California at Palos Verdes, La Jolla, and San Marino. Notably, the 911 earned 99 out of 100 points at the latter two events. With its unique colors, specifications, and high-point concours presentation throughout, this 911 S represents an opportunity not to be missed.
60 1966 Ferrari 330GT 2 + 2 Series II 8627 $300,000 $375,000 Not sold Not sold N/A Rosso Rubino Metallizzato over Crema leather. via Chinetti to Don Horn, TN, USA (1), unknown, Robert Bodin, MN '88, Don Bodin '94, Myron Cattrell '94, Stacy Schulman, CA '99, Armando Ivan Flores '03, Michael Misuraca, Richard Marshall, TX '13, Charles Thornton '14, vendor. According to the 330 GT Registry, the 2+2 was purchased new in August 1966 by Don Horn of Memphis, Tennessee. After some 22 years of ownership, Mr. Horn offered the GT for sale, at which point the car passed to a succession of Minnesota-based owners through the 1990s, including veteran Ferrari collector Robert Bodin. In 1999, the 330 was acquired by Stacy Schulman of Santa Monica, California, and he had the car repainted in Rosso Rubino Metallizzato (Ruby Red Metallic). Following a reported mechanical freshening by Gran Touring Classics in nearby Los Alamitos in 1999 and 2000, at a cost of over $18,000, the GT was acquired by Armando Ivan Flores of San Diego in January 2003. Later that year, it was sold to Michael Misuraca of San Diego, who had the interior re-trimmed in Crema leather and then presented 8627 several times at the Ferrari Owners Club gatherings at San Diego, winning a class award twice. The GT was also displayed four consecutive years at Concorso Italiano beginning in August 2004, winning a Gold Award in 2005, and Platinum awards in 2006 and 2007. In November of 2010, the 330 received its Ferrari Classiche certification; and its Red Book was issued. Both the engine and gearbox numbers correspond to the classiche. In 2013, the 330 GT 2+2 was entrusted to Dugan Motorsports in Oceanside, California, for an overhaul of the original V-12 at a total cost of nearly $30,000; detailed invoices for the work accompany the sale. Following short stints with two Texas-based collectors, the Ferrari was acquired by the consignor in early 2016. It was enjoyed for many months as his occasional driver, and then was displayed at the 2017 Amelia Island Concours d'Elegance. This impressively presented 330 GT 2+2 is accompanied by a tool kit and owner's manuals in the proper pouch and would be a superb entry at marque events, FCA gatherings, and regional concours d'elegance, making it an ideal acquisition for any Ferrari enthusiast.
61 1965 Rolls-Royce Silver Cloud III LWB Saloon LCGL1 $100,000 $130,000 $84,000 €73,671 -16% Masons Black over Beige leather. This example, chassis LCGL1, was built on special order to US specifications. It was optioned with electric windows, antenna, and division window; a radio; Sundym glass; and Lucas fog lamps. Today, it wears its attractive original livery of Mason's Black paint, while the luxuriously appointed interior compartment features beautifully preserved Beige Connolly leather hides, as well as fawn wool headlining, Cumberland stone wool carpets, and burl-wood veneers. This graceful Cloud III is extremely presentable throughout and has even retained its hand and road tools. The car's desirable specification and provenance are supported by various ownership records and build documents supplied by the Rolls-Royce Owners' Club. Only a handful of these elegant long-wheelbase cars with factory-installed partitions were ever produced. Rare, and handsome in its presentation, this Rolls-Royce is sure to impress the discerning collector.
62 2015 Mercedes-Benz SLS AMG Roadster Final Edition WDDRK7JAXFA011081 $250,000 $325,000 $246,400 €216,102 -1% Magno Graphite over Black leather. This two-owner car is believed to be one of two delivered in distinctive designo Magno Graphite finish. It was ordered with multiple special options totaling more than $25,000, including carbon fiber engine compartment covers, an AMG performance media system, carbon fiber mirror covers, and a Bang & Olufsen sound system, as itemized on the window sticker. With only 4,800 miles on the odometer, this superb 2015 SLS AMG GT Roadster Final Edition is impeccable in every respect and possesses all the gravitas of a rare and exotic collectible.
63 1959 Volkswagen Karmann Ghia 2168745 $50,000 $70,000 $64,400 €56,481 Mid Red and Black over Black and Tan. This example, once a part of the famed Mac Jones Volkswagen Collection, sports a gorgeous two-tone livery of red with a black roof, along with black vinyl seats fitted with red cloth inserts. The consignor reports it received a thorough body-off restoration and its rare accessories include a trip odometer, Blaupunkt radio, decorative wheel trim rings, and whitewall tires. Knecht air cleaners and a four-tip exhaust add to its sporting flair, and included with the sale are an owner's manual, jack, Denzel literature, and tool roll. Finding any low-light Karmann Ghia in good condition is difficult, but the fact that this example is also equipped with a fascinating Denzel engine and rare accessories makes it a truly special piece worthy of close inspection.
64 1983 Ferrari 512BBi 43859 $250,000 $325,000 $235,200 €206,280 -6% Rosso Chiaro over Tan leather. This award-winning example of Ferrari's fuel-injected Berlinetta Boxer benefits from minimal use by a short, documented chain of owners, culminating with a 26-year period of storage by the consignor. Specified as a European example with instruments in kilometers, chassis 43859 was finished in Rosso Chiaro (Light Red) and upholstered with beige leather, completing assembly in October 1982. This BBi was sold new by Continental Motors in November 1982 to Benjamin Gould of Wilmette, Illinois. By 1984, it was owned by Angelo Lencioni of River Forest. The car remained in Illinois until 1988, when it was sold to Stan Zagorski of New York, already having been federalized to EPA and DOT regulations by the well-known AmeriSpec. Passing to Jack Ruscilli of Columbus, Ohio, in 1989, the BBi was shown at the FCA's 1990 National Concours d'Elegance at Watkins Glen, winning a class award. The car also won its class at the same event three years later in Grand Rapids, Michigan. In 1993, the Ferrari was sold to the consignor and domiciled within a private collection. Displaying less than 5,000 km at the time of cataloguing, this BBi was recently treated to an engine-out service, though the car will require further mechanical maintenance before road use. With a known history, classic color combination, and its factory accessories, this is a beautiful example of Ferrari's iconic Berlinetta Boxer.
65 1951 MG TD TD8672 $25,000 $35,000 N/R $19,040 €16,699 -24% Cream over Red leather. Renowned MG expert Barry Briskman of Scottsdale, Arizona, performed a ground-up restoration on this exceptional TD for collector Curgie Pratt in 1987. The consignor purchased the car from Mr. Pratt in 1988, and it was driven daily until 1991, then resided in a climate-controlled art studio for more than 25 years. In 2018, British Automotive Repair of Scottsdale, Arizona, returned it to operating condition. Brakes, coolant and fuel systems, and seals were renewed and new Michelin tires fitted, at a total cost of nearly $5,200. This TD presents exceptionally well, with cream paint, red leather interior showing little wear, tan canvas top and tonneau, side curtains, and luggage rack. It is accompanied by owner's and workshop manuals, parts catalogues, tool kit, jack, and grease gun. The MG's odometer indicates less than 4,000 miles since the 1988 restoration. Briskman estimates that he has restored 60 MG TDs in his career; and with its outstanding finish, excellent panel fit, and sparkling chrome, this car brilliantly reflects his expertise. This classic T-Series MG now stands ready to charm its next caretaker.
101 1959 Volkswagen Kombi 494959 $50,000 $70,000 N/R $41,440 €36,344 -17% Sealing Wax Red over Commercial Grey. This extraordinarily rare 1959 Volkswagen Type 2 Swivel-Seat Kombi, named for its driver seat that rotated to allow easy access, was found in derelict condition in a wooded area in Canada, and was purchased by a savvy Volkswagen enthusiast. At the time of discovery, the Kombi was finished in blue house paint, which was methodically removed, revealing the original finish. A rare and desirable hand painted Volkswagen script was discovered on its rear hatch and the Canadian Royal Mail crest was found on its hatch and flanks, evidence of its early life. That hatch was removed and preserved, and is included in the sale. John Jones, an internationally known Volkswagen marque expert, purchased the bus as a personal project and moved it to his restoration facility, Kustom Coach Werks in Grand Junction, Colorado. One of just 11 known remaining Swivel-Seat Kombis, Jones understood its importance and embarked upon an exhaustive and meticulous journey to complete the most authentic restoration possible. Presented in its original Sealing Wax Red and Commercial Gray interior with Canadian Royal Mail livery, the stunning result is an exceptional example of how these little workhorses would have appeared and performed in period. For the Volkswagen collector, this exceedingly uncommon 1959 Volkswagen Type 2 Swivel-Seat Kombi is worthy of serious consideration, and is likely to be a showstopping attraction wherever it is displayed.
102 1941 Cadillac Series 62 Convertible 8354447 $75,000 $95,000 N/R $85,120 €74,654 Mid Monica Blue over Red leather. This 1941 Cadillac Series 62 Convertible Sedan represents the last year that the marque, which had the slogan the "Standard of the World," would offer this rare body style. Indeed, only 400 were produced, and this beautiful example is one of perhaps 60 still extant. Chassis 8354447 underwent a comprehensive restoration during the late 1990s that continues to present particularly well, thanks to the fastidious care the car has received from the consignor. Each detail holds up under scrutiny; the exterior finish and chrome trim are stunning; the instrument panel presents like jewelry; and the trunk was refurbished in the correct material. The engine compartment and underside are likewise immaculate, and the consignor states that the Series 62 runs and drives every bit as well as it looks. Resplendent in Monica Blue with a vibrant red leather interior, and accompanied by its top boot, this rare and captivating Cadillac Series 62 Convertible Sedan would be equally at home on a concours lawn or on the open road during a CCCA tour event.
103 1972 Porsche 911 STR II Withdrawn Withdrawn Withdrawn Withdrawn N/A
104 1934 Packard 1108 Touring 901-985 $300,000 $350,000 N/R $201,600 €176,811 -33% Black over Red leather. The example offered here, bearing a cowl tag stamped with a delivery date of January 24, 1934, was bodied by The Rollston Company of New York City. The chassis was clothed with striking one-off touring coachwork. Packard's 1 108 model employed its longest chassis with a generous 147″ wheelbase, the ideal platform for coachwork featuring dramatic proportions. Commensurate performance was provided courtesy of Packard's silky-smooth 12-cylinder engine. This car is finished with black paint and a black canvas top, accented by red pinstriping that matches the red leather interior. Artillery wheels further accent the look. Accessories include metal side-mount covers with rearview mirrors, wind wings, spotlight, canvas tonneau cover, and an accessory trunk fitted with three suitcases. The driver's seat has an individual fore-aft adjustment, and the rear passenger compartment features dual jump seats. Coachbuilt interior details include storage compartments fitted in each door. When new, custom-bodied Packards were destined for a select few, and they remain exclusive today; just 15 examples of the 1108 model are known to The Packard Club. This historically rare custom-bodied Packard Twelve, still presenting beautifully today, offers its next owner unmatched exclusivity on the road or concours lawn.
105 1961 Ferrari 250 GTE 2475GT $300,000 $400,000 $313,000 €274,513 Mid Rosso over Crema leather. Maria del Giglio De Sangno, Italy (1), unknown, James W. Locke, WI '87, unknown, Judith M. Locke, FL, '91, Steven R. Seiter, NY '98, vendor '12. In 2012, the GTE was sold to the current owner who, four years later, had Ferrari expert Ron Reineke of Sports Car Service of Tucker, Georgia, perform engine work, including cam cover gaskets, carburetor and valve adjustment, timing cover gasket, cam roller pin, and installing a new accessory belt drive shaft. The brakes were also rebuilt, including the booster and calipers. Invoices from 2016 through 2018 outline further engine and cosmetic work, collectively totaling approximately $30,000. Today, this GTE with its matching-numbers engine, presents as an attractive older restoration. The recently polished Borrani wheels, lustrous chrome, polished trim, and emblems combine to create a cohesive visual presentation. The magnificent V-12 is finished with reverence to factory specifications and a custom-stitched, diamond-patterned hood pad was recently installed. Included with the sale are a large notebook of service records dating to the late 1980s, a factory sales brochure, factory service and operating handbook, 2011 Marcel Massini history report, jack, and two spare mufflers.
106 1954 Aston Martin DB2/4 LML/551 $250,000 $300,000 N/R $190,400 €166,988 -24% Black over Beige leather. According to the accompanying BMIHT Certificate, this DB2/4 completed assembly in late September 1953 and was finished in black paint and upholstered in beige leather. S.H. "Wacky" Arnolt, a well-known Chicago importer, acquired chassis LML/551 for his dealership, and five months later, the car was delivered to the Foreign Car Center in Carmel, California. Previous owners have stated that William Randolph Hearst Jr. held the Aston Martin briefly before it was sold to H.M. Handley, who reportedly raced the car in California. Stan Davis, a California resident, purchased the DB2/4 in 1975 and held it for nearly 20 years. By 2004, LML/551 had been acquired by Michael Ginsberg of Rancho Cordova, California; he completed a sympathetic cosmetic refurbishment, presenting the car at the 2007 Niello Concours at Serrano. Later that year, the Aston Martin passed to Fred Dulien of Costa Mesa, California, who commissioned a drivetrain restoration by Kevin Kay, a respected specialist, that included a rebuild of the engine and cylinder head to upgraded specifications, the installation of a T-5 gearbox, and an upgrade to front disc brakes. Fans of David Brown's seminal early offerings should give strong consideration to this beautifully maintained DB2/4.
107 1958 Porsche 356A Speedster 84348 $350,000 $425,000 $324,000 €284,161 -7% White over Cashmere leather. Theodore Walter Nix, CT, USA (1), Robert Schnitzer, MA (2), Ernest E. Groves '87 (3), vendor '01 (4). In August 1987, Ernest Groves of Framingham, Massachusetts, became the third owner of this car. Mr. Groves, a former national secretary of the Porsche Club of America, commissioned a local specialist to perform a comprehensive restoration of the Speedster. The work, conducted between 1989 and 1992, included a bare-metal repaint in its current color of Elfenbein (DB 608), a Mercedes-Benz shade of slightly deeper and richer ivory. In December 2001, the current owner acquired the car from Mr. Groves, who had been storing it since the restoration's completion. Marque specialist Meister Restorations in Alton, New Hampshire, was enlisted in 2002 to undertake a mechanical and cosmetic freshening. The interior was reupholstered in Cashmere leather, and a detachable Glasspar hardtop and wood-rimmed Nardi steering wheel were sourced. Illustrating the quality of the work performed, this Speedster has won multiple concours events, including the Porsche 356 Registry East Coast Holiday in 2002 and 2006; the Porsche Club of America New England Region Concours; and the National Museum of Transportation Concours, in Kirkwood, Missouri, in 2004–2008. This Speedster is offered with books, tools, jack, spare, luggage, hardtop, an extra set of coupe seats, and receipts and documentation from new, including its original delivery papers. It has been continuously maintained and presents beautifully today. Possessing the very desirable attributes of documented provenance and an award-winning restoration, this stylish Speedster is ready for further concours showings or touring.
108 1955 Pontiac Star Chief Custom Catalina P855H45284 $60,000 $80,000 N/R $47,040 €41,256 -22% Turquoise Blue and White Mist over Blue and White. Always a Southern California car, this Star Chief was acquired from the original owner's family around 1997 by its current owner, who treated it to a comprehensive, frame-off restoration in 2003. Subsequent concours competition garnered class awards at the 2004 Pontiac-Oakland Club national meet and the 2005 Los Angeles Concours d'Elegance. More recently, it was part of the "Cars of 1955" featured class at the 2015 Concours d'Elegance of America. Heavily optioned with power steering, brakes, and windows, this Catalina is further equipped with factory air-conditioning, leather upholstery, and a Chieftain radio. Dual radio antennas, illuminated hood ornament, whitewall tires, and wire wheel discs adorn the exterior, which is finished in Turquoise Blue and White Mist, matching this model's depiction in the 1955 Pontiac prestige brochure. The approximately 3,700 miles enjoyed since the 2003 restoration speak to this Catalina coupe's roadworthiness. Accompanied by owner's and shop manuals, this ideal example of 1950s Americana is sure to provide its next owner with many miles of comfortable, air-conditioned pleasure.
109 2016 Porsche 911/991.1R WP0AF2A93GS195215 $300,000 $375,000 $280,000 €245,571 -7% GT Silver Metallic over Black leather. This 2016 911 R was delivered new through Porsche North Scottsdale to its first and only owner as part of the 918 Spyder Circle program in December 2016. It is finished in GT Silver Metallic with black Porsche lettering and a black leather interior and features desirable lightweight bucket seats with houndstooth inserts. Specified with almost $30,000 of optional extras, this Porsche's equipment highlights include a front-axle lift system, air-conditioning, Sport Chrono package, LED headlights, and a single-mass flywheel that reduces weight by 11 pounds, increasing responsiveness and letting the engine rev even more freely. Wrapped in full XPEL Ultimate clear wrap and offered with books, window sticker, cover, and CARFAX Vehicle History Report, this 911 R presents in exceptional condition and displays less than 2,400 miles on the odometer at the time of cataloguing. Limited to just 991 units and all offered to preferred customers, the opportunity to acquire a purist 911 R should not be missed.
110 1886 Benz Patent Motorwagen Replica TH191017 $70,000 $90,000 N/R $52,640 €46,167 -25% Black and Wood. British firm John Bentley Engineering created a small run of extremely accurate, functional 1:1 scale replicas beginning in 1986. The Motorwagen presented here is a fresh, unused example, seldom seeing the light of day, until less than two months ago, when it was uncrated and its final assembly completed. The historical significance of the Motorwagen is a matter of undisputed fact. These replicas make for great conversation during any collection tour, and would delight spectators with its operation and performance.
111 1967 Mercedes-Benz 300SE Convertible 112.023.12.009757 $250,000 $325,000 Not sold Not sold N/A White Grey over Dark Green leather. This 1967 300 SE is one of just 708 W112 cabriolets produced from 1962–1967. Finished in the very attractive combination of Weissgrau (DB 158) – or White Gray – over a contrasting dark green leather interior and top, this example was cosmetically restored in 2017 and received a bare-metal respray in its correct original color. The extensive W112-specific brightwork was re-chromed and the interior and convertible top trimmed in period-correct materials, while the dashboard woodwork was refinished. The consignor states that the 300 SE sits properly on its original air suspension and that the engine compartment and undercarriage appear detailed and tidy, illustrating recent service and care. Equipped with factory-fitted Kuhlmeister air-conditioning and accompanied by manuals, tools, and parts book, this luxurious and desirable late-production 300 SE Cabriolet is a brilliant example of Stuttgart's flagship model of the 1960s.
112 1964 Ferrari 330GT 2 + 2 6077 $200,000 $250,000 N/R $162,400 €142,431 -19% Azzurro Metallizzato over Nero leather. This example, chassis 6077, currently finished in the lovely shade of Azzuro Metallizzato, was originally sold at Garage de Montchoisy in Switzerland. By 1969, the car was registered in Zimbabwe and was purchased there in 1988 by Michael Hollinshead. He kept the car until 2011, importing it with him to Australia in 2007. After a brief time in the UK, the Ferrari was imported to the US by 2015. Over the past two years, the car has received over $25,000 in mechanical work at Ferrari specialist Fast Cars Ltd. of Redondo Beach, California. This work included a new clutch, along with attention to brakes, rear end, and suspension. Displayed at the 2017 Ferrari Club of America Concorso held in Pasadena, California, the 330 earned a Coppa di Argento award. The Ferrari is accompanied by a tool roll, copy of spare parts catalogue, and service and ownership records. Restored to driver-quality standards in attractive colors, this 330 would be a good candidate for touring or local Ferrari Club events.
113 1980 Ferrari 512BB 34351 $250,000 $325,000 Not sold Not sold N/A Rosso Chiaro over Nero leather. Combining powerful performance and exotic styling, Ferrari's carbureted 512 Berlinetta Boxer was built in a modest quantity of 929 examples from 1976 through 1981. This remarkable car, chassis 34351, is offered from 26 years of static storage, resulting in a garage-find example of great purity. According to a report from Ferrari historian Marcel Massini, this Berlinetta Boxer was originally finished in Rosso Chiaro (Light Red) and upholstered with Nero (Black) leather, and the car notably retains this original color scheme today. Specified with instruments in kilometers, the 512 completed assembly in November 1980, and after being sold new a month later to a European enthusiast, the car was soon exported to the US. By 1993, the Ferrari had been acquired in a restored state by marque collector Todd Morici of West Paterson, New Jersey. That year, Mr. Morici advertised the 512 BB in Ferrari Market Letter as having "250 miles since a complete nut-and-bolt restoration on a 17,000-mile car." Shortly thereafter, Mr. Morici sold the Ferrari to its current owner, though the car continued to remain in storage in Mr. Morici's climate-controlled garage. The engine was recently rebuilt, and it has been noted that the internal number stamping appears incorrect. Further mechanical attention will likely be required before any road use. Sequestered for 26 years, this 512 BB would tastefully complement any sporting collection.
114 1949 Packard Custom 8 Convertible Victoria 2259-9-3113 $80,000 $100,000 N/R $72,800 €63,848 -9% Pale Yellow over Brown and Cream leather. This 1949 Packard Custom 8 Victoria Convertible is resplendent in pale yellow with a beige top and brown leather and whipcord interior. It was immortalized by its extensive use in the Back to the Future movies, which starred Michael J. Fox and Christopher Lloyd, and is featured in numerous scenes in the original movie as well as in both sequels. It is perhaps best remembered for its role in the pivotal scenes outside Hill Valley High School's "Enchantment Under the Sea" dance. An abundance of documentation and correspondence relating to its film appearances accompany the sale. Lovingly maintained in a Southern California family's collection since 1977, this Packard was extensively refurbished between 2001 and 2006, with receipts on file for paint, chrome, wiring, interior work, and a new canvas top. Packard's 22nd series, the company's all-new postwar automotive design, was offered with a variety of engines and trim levels. Available in closed and open body styles, Packard's top-of-the-line model, the example offered here, was the Custom 8, which was distinguished via a high-output 160 bhp inline eight-cylinder engine, eggcrate grille, rear beauty panel, standard rear-wheel fender skirts, and luxurious interior appointments. Well maintained and still presenting in fine form today, this highly recognizable film luminary will certainly be most welcome at any gathering of Back to the Future fans and is ready to delight its next owner.
115 1948 Spurgin-Giovanine Roadster $250,000 $350,000 $212,800 €186,634 -15% Black and bare metal over race. Chuck Spurgin and Bob Giovanine, CA (1), Carl Borgh '54 (2), Robert Cano '56 (3), unknown, David Lawrence '99, vendor '04. The origins of this remarkable dry lakes roadster can be traced back to the late 1930s, when Chuck Spurgin and Bob Giovanine joined the Albata Club of Southern California and began to compete in the newly established Southern California Timing Association Championship. Although WWII interrupted racing activities, Spurgin and Giovanine returned to the dry lakes in 1947 and created one of the great hot rods of all time. The iconic car was based on Spurgin's 1925 Chevrolet Roadster, which was fitted with Giovanine's hopped-up Chevy four. The highly tuned engine featured a Ford "C" crank, Curtiss OX-5 connecting rods, and an Oldsmobile three-port head milled to give as much as 16.25:1 compression. Other notable speed equipment included a Winfield cam, Mallory distributor, Jewett oil pump, and Duke Hallock-designed carburetors. The Spurgin-Giovanine Roadster first appeared at the October 1947 SCTA meet, where it ran in the B Roadster class, turning 118.89 mph. That season, the car earned 24 points and finished 15th in the SCTA championship. Prior to the 1948 season, the Roadster was further modified. A '32 Ford front axle replaced the stock suspension and the channeled roadster body was streamlined with a new aluminum hood, track nose, and full bellypan. In April 1948, the updated Spurgin-Giovanine Roadster kicked off the SCTA championship series by setting a Class A record with a two-way time of 113.95 mph. At the El Mirage meet two months later, it set another record of 117.515 mph. At the July meet, it attained 118.48 mph, and that September, it finally broke the 120 mph barrier. During the season's final meet that October, the Roadster set a two-way time of 123.655 mph, breaking its own record yet again. By placing 1st and setting a record at every meet, the Spurgin-Giovanine Roadster attained a perfect 1,800-point score, secured the 1948 SCTA Class A Championship, and set a record that stood for the next two years. In March 1949, the Roadster graced the cover of Hot Rod and was the magazine's featured "Hot Rod of the Month." The car was also included in a special display of record-setting machines in the SCTA's Hot Rod Exposition, held at the Los Angeles National Guard Armory. Spurgin and Giovanine continued to race their Roadster into 1949, though they never repeated the success of the glorious championship season. In 1954, Spurgin sold the car to Carl Borgh, an aerospace engineer, who carried out a variety of modifications, including the installation of a GMC engine. Now called the "Mothersill's Special," Borgh's Roadster ran at El Mirage in September 1954 and turned 141.73 mph. The following year, the Roadster was completely re-engineered, ran 149 mph at Bonneville and was profiled by Hot Rod for a feature that appeared in October 1956. In February 1956, the car was sold to Robert Cano, who modified it further and continued to race it as the "Cano Snoot." The Roadster's last known race took place at Lions Drag Strip in 1957, and then it disappeared for more than four decades. In the late 1990s, collector David Lawrence discovered the derelict car behind a garage in Apple Valley, California. Although it had been continually modified, the Roadster retained its original frame, body, and other identifying features. The current owner acquired the project in 2004 and embarked on a restoration that returned the Spurgin-Giovanine Roadster to its 1948 appearance and specification. SCTA historian Terry Baldwin oversaw the process, which involved extensive research including tracking down members of the Giovanine, Spurgin, and Borgh families. Completed in 2009, the Spurgin-Giovanine Roadster has since been displayed at the Pebble Beach Concours d'Elegance® and captured First in Class awards at the Grand National Roadster Show and Palos Verdes Concours d'Elegance. In 2015, it was inducted into the Dry Lakes Racing Hall of Fame. The Spurgin-Giovanine Roadster survives today as one of the most famous, beautiful, and successful dry lakes roadsters built during the dawn of the California hot rod movement. Noted historian Don Montgomery has stated that the Spurgin-Giovanine Roadster's flawless performance during the 1948 SCTA championship season "was an incredible milestone feat in land speed history." Its status as a Hot Rod magazine cover car and decade-long racing career further its legendary reputation. Gooding & Company is proud to present this important dry lakes roadster – a car that is sure to appeal to the collector with a passion for exceptional examples of American ingenuity and craftsmanship.
116 1989 Ferrari 328GTS 81609 $140,000 $160,000 N/R $106,400 €93,317 -24% Azzurro Metallizzato Ferro over Rosso leather. This distinctive Ferrari 328 GTS, built in the final year of the model's production, benefits from an exciting and unusual color combination and a 22-year ownership by a single dedicated caretaker. Chassis 81609, which was delivered to Ferrari of Houston for retail in August 1989, is accompanied by extensive documentation, including a Ferrari Classiche Red Book that confirms the originality of this spider's mechanical elements and its original color combination. The original window sticker shows that this example came equipped with air-conditioning, power windows and mirrors, tinted glass, a heated rear window, quartz clock, a radio with electric antenna, and the unique, convex, five-spoke alloy wheels that accommodated Ferrari's then-new anti-lock brake system. Beautifully finished in Azzurro Metallizzato Ferro paint and upholstered in Rosso leather, the Ferrari was purchased new by Dahr Jamail of Houston, according to entries in the original warranty booklet. In 1990, the Ferrari was acquired by William Gray of Malvern, Pennsylvania, who retained it for 22 years, as documented by numerous invoices from the renowned Algar Ferrari of Pennsylvania. In 2013, the GTS passed to Mark Minkin of Delray Beach, Florida, and he commissioned marque specialists Patrick Ottis and Greg Jones to refresh the car to show condition before presenting it four times at the Cavallino Classic. Earning several trophies there, including a Platinum Award in 2015, this immaculate Ferrari displays just over 19,000 miles and is now poised to continue to be a crowd favorite.
117 1967 Aston Martin DB6 Volante DBVC/3644/LC $1,000,000 $1,300,000 Not sold Not sold N/A Black over Tan leather. John T. Dorrance Jr., PA, USA (1), unknown, Mel Ritter, AZ '70s, unknown, via Autosport Designs to unnamed, vendor. According to Aston Martin records, DBVC/3644/LC – a left-hand-drive example – was originally finished in black, with matching Connolly leather upholstery, carpeting, and top. Complementing the striking triple-black color scheme, the car was equipped with chrome wire wheels with three-ear knock-offs and Avon Turbospeed whitewall tires. Factory options included Coolair air-conditioning, automatic transmission, power steering, Britax seat belts, Fiamm horns, and a Bosch Köln radio with power antenna. This magnificent Volante was ordered by Keenan Motors Inc. in Philadelphia and delivered, on August 30, 1967, to its first owner, John T. Dorrance Jr. Mr. Dorrance's father, Dr. John T. Dorrance, invented canned condensed soup and was the president of Campbell Soup Company. After graduating from Princeton University and serving as a captain in the US Army, the younger Dorrance joined Campbell in 1946, eventually becoming the company's president and board chairman. Mr. Dorrance retained the DB6 Volante for approximately a decade, and it then passed to Mel Ritter of Scottsdale, Arizona. Mr. Ritter was a passionate enthusiast of the famed English marque, and early in his ownership the car was registered on Arizona vanity plates reading "Aston." The Volante remained in Mr. Ritter's ownership until 2003, when it was sold to a Connecticut-based collector, joining a stable that included several other significant Aston Martins. Soon after acquiring the Volante, the new owner commissioned the marque experts at Autosport Designs in New York to service the car's mechanical systems and install a correct ZF manual five-speed gearbox, a common and widely accepted upgrade for the DB6. Since this work was carried out, the car has enjoyed minimal use and today shows less than 37,500 miles on the odometer, a figure the consignor believes represents the original mileage. Currently finished in the striking color scheme of black over tan leather upholstery, the DB6 Volante is beautifully presented throughout and accompanied by an owner's handbook and copy of the factory build sheet. Among the most rare and exclusive Aston Martins, DB6 Volantes remain highly sought-after and are found in the finest collections. Eligible for countless rallies and leading international concours events, this handsome Aston Martin is sure to stand out wherever it appears, particularly at AMOC gatherings. Given its desirable specification, noteworthy provenance, and lovely condition, this DB6 Volante is surely among the most desirable examples of a David Brown Aston Martin. Its current availability marks the first time that this remarkable car has been offered for public auction. We encourage discerning collectors to pay close attention to what may well be the opportunity of a lifetime.
118 1970 Ford Mustang Boss 302 Kar Kraft Trans Am BME4 $150,000 $200,000 N/R $89,600 €78,583 -41% Orange and Black. For nearly 40 years, Bud Moore was inextricably linked with Ford racing, most memorably during the 1969–1971 Trans-Am seasons. He employed legendary drivers Parnelli Jones and George Follmer, who won the 1970 season in the iconic Boss 302 Mustangs. In late 1970, four Boss 302 "bodies-in-white" were delivered from Kar Kraft to Bud Moore Engineering. Two were raced, the third was designated as a backup, and this example, 4-1971, remained uncompleted. According to Ed Ludke's Mustang Road Racing Registry, in 1972, Roger Hurst of Kentucky acquired the unfinished 4-1971 while in Rochester, New York. After several East Coast owners, Steven Johns of Arizona acquired it in 2008. Bud Moore states in a letter on file that this was the last Kar Kraft Mustang provided to him for Trans-Am and that he and his son Greg assisted with the car's completion, culminating in 2011. In 2015, the consignor, an experienced vintage racer and important Ford customer, acquired 4-1971. Preparing for vintage racing, the engine was rebuilt by Hertel Racing Engines in South Carolina. A dyno run revealed an impressive 525 bhp at 7,700 rpm and much was done to dial in the car's performance. Since completion, it was driven on track just once, at Brian Redman's Targa Sixty Six event in 2018. In stunning condition and an excellent candidate for vintage racing, this is a unique opportunity to experience the thrill of one of Bud Moore's legendary Mustangs.
119 1956 Mercedes-Benz 300SC Roadster 188.015.5500026 $900,000 $1,300,000 $885,000 €776,180 -2% Dark Red over Tan leather. unknown, Herbert Clark, NY, USA '60s, unknown, Harvey Berg, CA '79, Carlo Peratoner '93, Harvey Berg '95, via Gooding Scottsdale $962k to Michael Drobot '13, vendor. This beautiful 300 Sc retains its matching-numbers engine, as confirmed by its build record, and benefits from a five-year restoration by one of the nation's most respected postwar Mercedes-Benz specialists, after which it experienced very mild use before passing to a respected Southern California collection. Chassis 00026 completed assembly in early February 1956, finished in light blue metallic and upholstered in red leather. Later that month, the Roadster was dispatched to the official Mercedes-Benz distributor of Los Angeles. In the late 1970s, the Mercedes-Benz was reportedly owned by Herbert Clark of New York; noted 300 Sc dealer Alex Dearborn recalls that Clark had owned the car for many years. In early 1979, Harvey "Skip" Berg of Tiburon, California acquired the Roadster from Mr. Dearborn. A dedicated marque collector, Mr. Berg eventually registered the Roadster with plates reading "300SC56," and he garaged the car at his home, only occasionally driving it. In 1993, Mr. Berg sold the car to his father-in-law, only to reacquire it two years later. In 1997, Mr. Berg chose to fully restore the car, and he entrusted Don Mertz of Los Angeles, one of the foremost experts in postwar Mercedes-Benz restorations, to conduct a comprehensive refurbishment, ensuring every mechanical and cosmetic element was addressed. The project spanned five years to properly rebuild the chassis components and refinish the body, interior, and brightwork. The Roadster was elegantly painted in factory-correct Dark Red (DB 516), while the upholstery was expertly re-trimmed in tan leather. Following completion of the restoration in 2002, Mr. Berg enjoyed the Mercedes- Benz as part of his collection before parting with it in early 2012, concluding over 30 years with the Berg family. The Roadster was then fitted with a new tan soft top by the esteemed Paul Russell and Company in Massachusetts. Briefly passing to Michael Drobot of Long Beach, California, the 300 Sc was submitted in 2013 to the Mercedes-Benz Classic Center in nearby Irvine for diagnostic work and service. In March 2014, the Roadster was purchased by the consignor, a respected collector based in Southern California who has continued to dutifully maintain and exercise it. Later in 2014, the owner retained the marque experts at Hjeltness Restoration in Escondido, California, to conduct some minor freshening. The fuel system was sorted, the brakes were rebuilt with a new master cylinder, new rear shock absorbers were installed, and the wheels were shod with new Michelin tires. Accompanied at sale by an owner's manual, tools, and a matching sixpiece fitted luggage set, this outstanding Mercedes-Benz is exquisitely presented, and continues to benefit from Mertz's expert restoration. The Roadster abounds in luxurious period details such as the preponderance of chromed pieces exclusive to the Sc Series, the opulent burl-wood dashboard and door caps, and the ivory-tone steering wheel. With only 53 examples made, and far fewer presenting in concours-quality condition, finely restored 300 Sc Roadsters are only rarely offered for public sale. This outstanding example would offer great distinction to any collection of the rarest European luxury models.
120 1965 Porsche 356SC Coupe 221993 $150,000 $180,000 N/R $190,400 €166,988 6% Black over Black. Introduced in 1948, the Porsche 356 set new standards for lightweight sports cars. Produced until 1965, the 356 benefited from ongoing improvements, finally resulting in the SC, which featured Porsche's most powerful road-going pushrod 1600 cc engine. Originally finished in its current Black on Black color combination, this stunning late-production example was delivered in February 1965 and has had the advantage of a longtime Southern California ownership. Owned by knowledgeable Porsche collectors over the years, this example, in 1988, won the Manhattan Trophy, an award bestowed upon the best car in the concours field during the Porsche Parade; it is considered the Porsche Club of America's highest honor. Since the initial restoration was completed, California Porsche specialists Scott's Independent Inc. of Anaheim and Willhoit Auto Restoration of Long Beach have serviced and maintained the SC Coupe, and today it remains in exceptional condition. Consistent with its superb presentation, the Porsche is offered with books, tools, Porsche Certificate of Authenticity, jack, spare, and California black plate. As an SC model, this car offers all the refinements and upgrades made to the 356 over the years, and its Black on Black color combination is both rare and desirable. For the enthusiast who has been searching for an exceptionally restored 356, this impressive example is worthy of close inspection.
121 1963 Ferrari 250GT Short Wheelbase 4037GT $6,000,000 $8,000,000 $7,595,000 €6,661,111 Mid Rosso Cina over Pelle Nera leather. via Luigi Chinetti to Walter Sheppard, NY, USA (1), via Luigi Chinetti to David Paul '65 (2), James Ercole (3), via Stan Nowack to Murray Smith (4), David Mulvaney, UK (5), Eric Stewart (6), Carlo Bonomi '81 (7), unknown, via Coys '94 to José Manuel Albuquerque, Portugal (8?), William Loughran '97 (9?), Dieter Streve-Mülhens, Germany (10?), unknown, via Martin Eyears to Nicolas Cage, CA, USA '06 (11?), via SMC to Robert Harris, UT (12?), SMC (13?), William Loughran, UK '08 (14?), unnamed, Europe '12 (15?), vendor '15 (16?). This beautiful SWB Berlinetta, chassis 4037 GT, with its history of notable owners and Ferrari Classiche certification, is a great representation of a very late-production, steel-bodied "Lusso" street model. It is, in fact, the fourth-from-the-last of the 166 total SWB examples from 1959 to 1963. As one of 77 second-series road cars, which were produced from 1961 to 1963, 4037 GT benefits from the refinements made during the model's production. These include a larger windscreen, leather-covered dashboard, and more comfortable seats, features that make it especially well-suited to road use. Sold new through Luigi Chinetti Motors of Connecticut, 4037 GT was delivered on March 30, 1963, to Walter Sheppard of New York City. Finished in the stunning shade of Rosso Cina (China Red) over a Pelle Nera (Black Leather) interior, the Ferrari must have been quite a sight for the residents of early 1960s Manhattan. In 1965, Mr. Sheppard sold the Ferrari to fellow New York City resident, David Paul, who retained it for about three years. In 1968, Mr. Paul sold the car to another local resident and Ferrari enthusiast, James Ercole, who also owned a Ferrari 250 GTO at the time. Beyond the typical qualities that make 250 GT Ferraris so desirable – the romantic period in which they were built, the mystique of their Italian heritage, and the skilled Modenese craftsmen who brought them into being – the SWB Berlinettas have been revered for their exquisite beauty, brilliant performance, and all-around versatility. There are few, if any other cars, that offer their owners the same consistent pleasure behind the wheel – whether one is in the midst of competition or a night on the town.As now offered, 4037 GT is accompanied by Ferrari historian Marcel Massini's report and a Ferrari Classiche Red Book, which documents its matching-numbers engine and gearbox. As a late-production SWB Berlinetta, this example ranks among the most iconic sports cars ever built and embodies all the advancements made throughout the model's run. These features, combined with an elegant and classic color scheme, make this SWB Berlinetta particularly inviting. Presented here, 4037 GT is a wonderful 250 Ferrari for the true collector.
122 1920 Locomobile 48 Sportif 17212 $180,000 $220,000 N/R $112,000 €98,228 -38% Black over Black. Unknown, D. Cameron Peck, IL '40, Lindley Bothwell and Family, CA '47, Richard Rawlins '04, unnamed vendor '13. In 1947, the car passed to another collector of note, Lindley Bothwell of Los Angeles, and it remained in the family collection for 57 years. In 1992, this car gained notoriety for its role as Charlie Chaplin's Locomobile in the film Chaplin, which starred Robert Downey Jr. In preparation for its silver screen debut at age 72, the car was treated to a new top and paintwork but care was taken to retain much of the interior and other trim as original. Richard Rawlins, a noted Brass Era enthusiast and longtime acquaintance of the Bothwells, acquired the car in 2004 and enjoyed it on several vintage car tours. In 2013, it was sold to the current owner, who has used it sparingly since, always mindful of providing it with regular maintenance. This Locomobile's monochromatic color scheme – black paintwork, matching top, painted artillery wheels, and leather interior – and the dual rear-mounted spare tires present a purposeful statement, the perfect complement to its robust mechanicals. Seldom seen on the road today, just 23 examples of the Model 48 are known to the Classic Car Club of America. This Locomobile is a prime example of the firm's finest mechanical offering coupled with attractive open coachwork. Its history includes care by noteworthy collectors who wisely preserved its qualities, and the addition of a film credit makes for a combination that is unlikely to be repeated.
123 1961 Chevrolet Corvette 283/315 FI Roadster 10867S106409 $275,000 $350,000 Not sold Not sold N/A Ermine White over Red. Tom Terrell Jr., IL (1), raced in SCCA comps, unknown, Stephen Knell '70, Gary Rolfe, Robert Hinkley, Elmer Lash, Ronnie and Alvin Stienman, CT, Gino Burelli, ID, vendor '08. The Corvette presented here possesses all three ultra-desirable options, as well as a close-ratio four-speed gearbox, Posi-Traction rear axle, 4.11:1 final drive ratio, and 5 1/2″-wide wheels required for the large drum brakes. Finished in Ermine White with red upholstery, this car was originally sold through Quality Chevrolet in Oak Lawn, Illinois, and was prepared for racing by Nichels Engineering in Highland, Indiana. The Corvette's first owner, Tom Terrell Jr., immediately entered it in several SCCA races including Road America and Meadowdale. At Wilmot Hills, Terrell's friend, Chuck Blanchard, drove it to a first-place finish. The fuelie remained in Illinois throughout the 1960s and was retired from the road in 1973. In 1989, Corvette collector Elmer Lash discovered the car in Robert Hinkley's garage and, recognizing its rarity, immediately offered to buy the car. Over the next four years, the Corvette was restored to its original as-delivered condition with the goal of displaying it in judged competition. Since its debut at the May 1993 NCRS Regional, this rare Corvette has received important honors including Top Flight awards and the prestigious Duntov Mark of Excellence, the club's highest award. In addition, the fuelie has been Gold Certified, awarded the Chevy Vettefest Triple Crown and, in 2001, included in the Bloomington Gold Special Collection. Furthermore, it has been featured in several publications, including Corvette Fever (March 1994), on the cover of that year's Bloomington Gold calendar, and is listed with the Registry of Corvette Race Cars. Carefully maintained in a major East Coast collection and presented today in outstanding condition, this Corvette is offered with a removable hardtop, correct "elephant ear" brake cooling scoops, and a documentation file that includes award certificates, magazine articles, copies of previous titles, and correspondence. Presented here is one of the exceedingly rare original fuel-injected, big brake tankers built for 1961. The appearance of this car at auction represents a unique opportunity to acquire one of the finest examples of a rare breed of factory-built competition Corvettes.
124 1969 Porsche 911T 2.0 Coupe 119121620 $125,000 $150,000 N/R $95,200 €83,494 -24% Sand Beige over black leatherette, this 1969 Porsche 911 T was sold new to Daniel Rove of Grosse Pointe, Michigan, on April 10, 1969. Its original window sticker lists desirable options including a five-speed transaxle, and a "comfort equipment" package that added 911 S instrumentation, velour carpeting, chrome rocker-panel trim, rubber bumperettes, gold-colored nameplate, and a leather-wrapped steering wheel. Displaying a total price of $7,255.44, its original Bill of Sale also notates a dealer-installed Blaupunkt Frankfurt AM-FM shortwave radio, and floor mats. In Mr. Rove's care for almost 50 years and now registering less than 47,000 miles, this car's maintenance documentation and service receipts accompany the sale. Recently recommissioned by the consignor to operating condition following several years of storage, this numbersmatching example presents in impressively original condition. Complete with its books, tools, jack, window sticker, maintenance records, and purchase paperwork, this beautifully preserved 911 T is presented essentially as it emerged from its original owner's garage – a rare find indeed.
125 1963 Mercedes-Benz 300SL Roadster 198.042.10.003228 $1,750,000 $2,250,000 Not sold Not sold N/A White over Red leather. Arthur Avignon, DC, USA (1), Harvey "Skip" Berg, Tiburon, CA '79 (2), vendor '12 (3). Disc brake, alloy block. Unknown car, extremely authentic, beautifully presented. Matching luggage and hardtop. 15,000 miles from new. via Gooding Pebble '12 $1.595 mil.
126 1987 Porsche 930 Flachbau WP0JB0931HS051499 $225,000 $275,000 N/R $215,600 €189,090 -4% Black over Black leather. According to its Porsche Certificate of Authenticity and original window sticker, this stunning three-owner example was completed on June 13, 1987, and delivered to Reeves Import Motor Cars in Tampa, Florida. Options included electric sunroof, limited-slip differential, steering wheel with raised hub, beltline leather, black velour luggage compartment, and 930 Slantnose package. Today, this stunningly preserved and beautifully detailed original car reflects the remarkably low miles and fastidious care it has received since new. Accompanying the sale are the owner's manual, warranty book, Blaupunkt operation manual, tool roll, air compressor, jack, factory spare tire, manual sunroof crank, extra key, window sticker, Porsche COA, photo book, and recent service maintenance records. Porsche engineering and design excellence blend perfectly in this stunning 930 Slantnose. Beautifully presented, and ready for enjoyable driving or further exemplary preservation, this is an opportunity that won't come again soon.
127 2009 Alfa Romeo 8C Spider ZARJA281890049766 $350,000 $400,000 Not sold Not sold N/A Rosso Corsa over Rosso Marrone leather. Only slightly heavier than the coupe, weight gains were partially offset by a carbon fiber windshield surround, an electronically operated double-layer fabric soft top, and the fitting of Brembo carbon ceramic brake discs all around. These changes resulted in perfect 50–50 weight distribution with near identical performance figures to the 8C Competizione.
128 1939 Packard 1708 Convertible Sedan 1253-2015 $200,000 $250,000 N/R $106,400 €93,317 -47% Green and Tan over Brown leather. This example is finished with striking green paint and a contrasting tan canvas top. Its interior is upholstered in brown leather, and a roll-up division window provides privacy for rear-seat passengers. Available accessories were few, and this example is equipped with a radio as well as a painted accessory trunk. Currently fitted with a Lalique Tete d'Aigle (Eagle Head) hood ornament, the standard Packard Cormorant ornament accompanies the car. This Packard was purchased in 2011 and was delivered to Dave Mitchell, a noted Packard specialist, for mechanical sorting. During this time, the engine was replaced with a rebuilt unit of the same type. This car also features a number of mechanical enhancements, including an overdrive gearbox for high-speed touring and an electric fuel pump. Desirable and exclusive when new, it remains so today; just four examples of the 1939 Packard Twelve Convertible Sedan are currently known between The Packard Club and the CCCA. Rarely does the opportunity come about to acquire such a desirable, 12-cylinder Packard with open coachwork.
129 1952 Ferrari 212 Europa Pininfarina Cabriolet 0235EU $1,900,000 $2,200,000 $1,930,000 €1,692,685 Mid Azzurro Metallizzato over Beige leather. Shown at the Paris Auto Show & Brussels Motor Show, Tony Parravano (1), Nurburgring 1000km '53 #50 Gatsonides/ Vignolo 9th, Al Allin, MI, USA (2), unknown, Perry Fina, NY '60s, Alec Ulmann '60s, Robert Burstein, WI '76, John Hallin '84, Tom Valerio, CA '91, William Dixon, WA '91, Kenneth Roath, CA '09. Tom Peck '13, unknown. The Europa then relocated to the Midwest, where it was subject to the thencommon practice of having the V-12 engine and gearbox replaced with an American V-8 and a Muncie three-speed transmission. The original engine was sold to John Mastroianni of Armonk, New York, while the factory five-speed gearbox was given to Richard Merritt of Bethesda, Maryland, in return for brokering a sale of the car. The Ferrari was then repainted in red and the upholstery was dyed black before being sold to John Hallin of Pewaukee, Wisconsin, by 1984. After briefly passing to restoration specialist Tom Valerio of San Francisco, the Cabriolet was purchased in 1991 by investment manager William Dixon of Seattle, who reacquired 0235 EU's original engine and gearbox by June 1995, as shown on each of those component's Bill of Sale, copies of both of which reside in this car's extensive file of documentation. From 1996 to 2008, the Ferrari was then refurbished by David Castelhano of Jupiter, Florida. While considerable effort was made to source proper factory components, original specifications were not strictly adhered to during this first restoration, as evidenced by the installation of more modern components such as KONI telescopic dampers rather than the proper Houdaille lever-action shock absorbers. In December 2008, Mr. Dixon offered the Europa for sale, and the following July it was purchased by Kenneth Roath of Newport Beach, California. In 2010, Mr. Roath commissioned the Classiche Department at the Ferrari factory in Maranello to conduct a proper two-year restoration to original specifications, including the reinstallation of proper Houdaille shock absorbers, and a return to Azzurro Metallizzato (Light Blue Metallic) paint over beige leather, as first presented at the 1952 Paris Auto Salon. After the restoration, the 212 was certified by the Ferrari Classiche Department and its Red Book was issued in May 2012. Per this documentation, the engine, numbered 0235 EU, with internal number 154, as well as the gearbox and differential are original to the car. On the heels of this precise and authentic refurbishment, the sensational Ferrari was issued a FIVA Identity Card and presented at the 2012 Concorso d'Eleganza Villa d'Este, perhaps the most exclusive of such events worldwide. In August 2012, the Cabriolet was presented at the Pebble Beach Concours d'Elegance®, garnering a Third in Class, and two months later, the car won the Phil Hill Memorial Award at the FCA National Field and Driving Concours in Palm Springs, California. The accolades continued for 0235 EU at the 2013 Cavallino Classic in Palm Beach, Florida, where the car was awarded the Excellence Cup for Best Restoration. In late 2013, around the time the 212 was sold to collector Tom Peck, the Europa was featured in a Cavallino magazine cover story in which highly regarded Ferrari historian and author Keith Bluemel narrated the car's remarkable sojourn from Paris Auto Salon show car to Scuderia Parravano race car at Nürburgring. This breathtaking 212 Europa joined the consignor's stable in 2016 as a brilliant exemplar of early Ferrari show cars. Emblematic of the nascent relationship between Ferrari and Pinin Farina as well as a singular racing entry under the legendary Tony Parravano, this historic 212 can expect a warm welcome at the world's most prestigious events and marque gatherings and would make a crowning addition to most any collection.
130 1989 Porsche 911/964 Carrera 4 WP0AB096XKS450171 $70,000 $90,000 N/R $75,600 €66,304 Mid Guards Red over Black leather. This first-year example was acquired by the consignor in 2014, and at the time of cataloguing, showed just under 48,000 miles. Finished in Guards Red over black leather, this 964 is well-maintained and attractive. Amenities include air-conditioning, power windows, and a period Alpine stereo unit with trunkmounted amplifier. Factory books remain in their original pouch. Benefiting from Porsche's racing technology applied to its road cars, this 1989 Porsche 964 Carrera 4 is primed for much enjoyment by its fortunate next owner.
131 1936 Bugatti Type 57 Ventoux 57-469 $900,000 $1,100,000 $885,000 €776,180 -2% Blue and Black over Havana leather. RHD. via Quicray to Eugene Labeque (1), unknown, Marcel Dony '55, Gaston Docime '56, Jean De Dobbeleer, Belgium '57, Lyman Greenlee, ID, USA, Jack Doney, CA '58, Bill Hinds '83, Peter Irlenborn '84, Don Stephan, NV '95, vendor '01. In 2001, 57469 was sold to the current owner, a passionate enthusiast and longstanding member of the American Bugatti Club. Early in his ownership, he entrusted the Ventoux to Colour Restorations in Loveland, Colorado, where it was finished in an appropriate two-tone dark blue and black paint scheme. While the car was in Colorado, the original, matching-numbers engine was sent to marque specialist Jim Stranberg at High Mountain Classics for a complete rebuild. Although the car benefited from some cosmetic and mechanical attention, a concerted effort was made to preserve the many outstanding original details, particularly in the interior, which retains nearly all of its unrestored and beautifully patinated upholstery, trim, and instrumentation. Only the front seats have been recovered, but the original hides have been retained and accompany the sale. Since this work was carried out, 57469 has been displayed in the featured Bugatti Class at the 2009 Pebble Beach Concours d'Elegance®, driven regularly, and maintained by marque expert Scott Sargent of Sargent Metal Works in Bradford, Vermont. In a recent conversation, Mr. Sargent reported that the Ventoux is in outstanding condition and possesses the character and performance that are hallmarks of a well cared-for, fundamentally original car. With timeless styling and sophisticated engineering, the Type 57 is the ultimate road-going Bugatti and enjoys sought-after status among today's collectors. This particular car, which features the improved secondseries chassis and exceedingly rare Two-Light Ventoux bodywork, is an outstanding representative of the marque and model. Presented here is a well-documented Type 57 that has benefited from the care of devoted owners since it was delivered in France eight decades ago. Prepared and maintained by respected Bugatti specialists, and retaining its original chassis, engine, and coachwork, 57469 has proved itself on both the open road and the concours lawn.
132 1959 Porsche 356A Cabriolet D 86501 $220,000 $260,000 N/R $224,000 €196,457 Mid Meissen Blue over Tan leather. This 1959 Porsche 356 A Convertible D was completed on June 12, 1959, according to its accompanying Kardex, and delivered new to Hoffman Motors in New York, painted in Silver Metallic and trimmed in red leatherette. The car has since been refinished in period-correct Meissen Blue over a Tan interior. Also – perhaps during its long-term ownership by a Porsche 356 Club member – a wood steering wheel, Abarth exhaust, and Marchal driving lights were added. Currently fitted with a proper 1600 motor, this Convertible D is accompanied by its matching-numbers Type 616/1 engine (no. 74655), as well as a spare transaxle, tool kit, tonneau cover, and copy of the factory Kardex. A rare and arguably more versatile alternative to the Speedster, this is an attractive and well-presented 356 that offers an excellent opportunity to acquire an example of the increasingly sought-after Convertible D model.
133 1965 Shelby Cobra 289 CSX2448 $900,000 $1,100,000 $912,500 €800,298 Mid Black over Black. 420BHP 289 cui V8. 4 speed manual. via Foreign Car Center to Paul Wood, USA '64 (1), SCCA Baton Rouge '65 2nd, Courtland '66 6th, Pat Colletti '73 (2?), via Marc Hefte to vendor '76, restored by Hall Fabrication and Racing, receipts for $460k, correct OEM engine fitted. Appealing. via Gooding Pebble '17 Not sold at $1.2 – 1.4 mil.
134 1972 Porsche 911E 911 210 1974 $125,000 $175,000 $137,200 €120,330 Mid Tangerine over Black and Tartan. For this restoration, the Porsche experts at Wisconsin-based Accumoto Motorsport applied their extensive on-track experience to create an exhilarating classic 911 that features many high-end performance upgrades. The work, completed in 2013, retains the clean lines of the early 911 but focuses on enhanced sound, feel, and overall driving experience. The restorers began by stripping a 1972 911 E to its bare shell. The car was then finished in the period color of Tangerine, accented by a 911 S front bumper, RS-style hood and decklid straps, and NOS Cibie auxiliary lights. Bilstein struts, a strut brace, adjustable suspension mounts, and Smart Racing sway bars increase the car's handling capability. Leather seats with tartan inserts, a WEVO shifter, and an Italia wood steering wheel enhance the car's ergonomics to further elevate the driving experience. The engine is a 2.7-liter unit with increased bore, resulting in a 2.9-liter capacity. It features 9.5-to-1 Mahle pistons, and liners with Andial S camshafts. Intake ports and throttle bodies were increased to 36 mm, and the injection pump was rebuilt to RS specs. PMO MFI velocity stacks provide an intoxicating induction noise. The 915 transaxle runs custom gear ratios and the car is fitted with a lightweight Sachs Power Clutch and Aasco flywheel. These efforts wonderfully sharpen the classic 911 experience into a balanced package that calls to mind Porsche's great racing heritage.
135 1963 Ferrari 250GT Lusso 5141GT $1,600,000 $1,800,000 $1,902,500 €1,668,567 6% Blu over Beige leather. via Garage Fontanella to unnamed, Italy (1), unknown, P. Paul Pappalardo, NY, USA '71, Jack M. Hughes, Ont, Canada '73, J. MacGeorge Snyder, VT, USA '81, Robert Brown '92, Peter Hosmer, NH '98, Harry Matthews, CO '99, Glenn Farrell, ME '00, vendor '08.In late 1992, 5141 GT was acquired by Robert Brown, also a resident of Vermont. Under his care, the Lusso received an exterior refinish in dark blue and the interior was expertly re-trimmed in tan leather by Richmond Upholstery in Vermont. Additionally, a set of six 40mm Weber carburetors were fitted by Peter Markowski's RPM Company. In 1998, Mr. Brown sold the freshened Lusso to collector Peter Hosmer of New Hampshire, who recalled 5141 GT as a "spectacular car" during his tenure. Mr. Hosmer maintained ownership through mid-1999 when it was purchased by Harry Matthews of Golden, Colorado; and the Lusso made an appearance at a local Ferrari Club of America event in Colorado the following year. In summer 2002, the Lusso was sold through Alex Finigan of Paul Russell and Company to Glenn Farrell of Maine, who converted the induction back to its proper three-carburetor setup. It made appearances at multiple concours, culminating in a Gold Award at the FCA National Meeting at Watkins Glen, New York, in 2007. In October 2008, the Lusso was acquired by the consignor, and was granted Ferrari Classiche certification, which documented the matching-numbers engine and gearbox, in April 2011. In the consignor's care, 5141 GT has been shown occasionally, as part of an extensive collection maintained in a climatecontrolled private museum. A favorite among those who have owned it, this impressive 250 GT Lusso now stands ready to have a new caretaker write its next chapter.
136 1977 Mercedes-Benz 450SEL 6.9 116.036.12.002619 $70,000 $90,000 N/R $47,040 €41,256 -33% Silver over Black leather. Just 18 months after it was first sold, this superb 6.9 was acquired by well-known collector Richard D. Losee and served as his personal car. In 2012, it was inherited by his son, noted sportsman and collector Richard S. Losee of Utah. The elder Losee's stable featured numerous classic Mercedes-Benz models, including a 540 K and 770 K Grosser. Exquisitely refinished in its original silver, the 6.9's black interior has also been properly re-trimmed and today displays particularly well. When catalogued, 76,625 miles were recorded, although the exact mileage is unknown due to early speedometer issues. Still in its family ownership of nearly 40 years, this long-cherished 6.9 is an outstanding example of the Mercedes-Benz that was created to be the epitome of understated excess.
137 2008 Porsche 911/997 GT2 WP0AD29908S796206 $300,000 $375,000 $299,250 €262,454 -1% Black over Black leather. According to the window sticker, which accompanies the sale, this GT2 was delivered in black paint with a plethora of options costing more than $20,000. The interior carbon fiber package includes the switch panel, steering wheel, door entry guards, safety belt pillars, and rear center console. Driver support systems such as park assist, self-dimming mirrors with rain sensors, a Sports Chrono Package, and electronic logbook were all added at the factory, and a Bose surround sound system was also installed. The Porsche Communication Management module encompasses navigation and telephone access. The standard pedals were switched out for aluminum, while custom yellow stitching was applied at every conceivable juncture, including the dashboard. The Porsche crest was emblazoned on the headrests and highlighted by the special-order seat belts in matching Speed Yellow. Floor mats received custom coordinated trim, and the wheels were finished in the exterior black finish. Factory books, two sets of keys, tool kit, and tire inflator are included. Truly one of a kind and in exceptional condition, this stunning 997 GT2 is the ideal modern collectible for the spirited and able Porsche devotee.
139 1969 Chevrolet Corvette L88 194679S710170 $500,000 $600,000 Not sold Not sold N/A Maroon over Black. 1 of 116. via Malcolm Konner Chevrolet to unnamed, NJ (1), unknown, Pat Shwery, TN '78, Steve Hendrickson, MN '90, Kelly Curry, FL '92, Tom O'Brien, VA '96, Dick Bridges, SC, Chuck Berge and The Steinman Brothers Collection, CT, Terry Michealis, OH, vendor '07. Delivered new through the renowned Konner Chevrolet dealership of Caldwell, New Jersey, the car by 1978 was in the care of L88 enthusiast Pat Shwery, who had searched for more than two years for a great example. In light of its significance, Mr. Shwery put leading L88 restorer and Bloomington Gold Judge Tim Thorpe in charge of its restoration. The Corvette was then owned by several L88 enthusiasts during the 1990s, most notably well-known L88 collector Steve Hendrickson. It was also a part of the Steinman Brothers Collection before the current owner acquired it in 2007. In 2008, the Corvette was treated to a body-off chassis and interior restoration by Corvette Repair Inc. of Valley Stream, New York. Since then, the car has also been expertly repainted, bringing it up to optimal condition. Desirably equipped with side pipes and a removable hardtop, this L88 has won some of the most prestigious Corvette awards, including the coveted triple diamond/triple crown: the NCRS Top Flight, Bloomington Gold, and the Chevy Vettefest Gold Spinner awards. Invited to three Bloomington Gold L88 special collections, this is a highly scrutinized and well-known example. Rare and brutally powerful, this award-winning Corvette is an important example of one of America's most iconic automotive achievements.
140 1970 Jaguar E-Type Series II 4.2 Roadster 2R14259 $120,000 $140,000 N/R $98,000 €85,950 -18% Sable over Beige leather. This beautifully preserved E-Type has benefited from careful ownership over the course of its life as well as thorough mechanical servicing in recent years. Distributed through British Leyland Motors of New York in September 1970, the car was finished in the rare color of Sable over a beige interior with a black convertible top. The second owner, John Bulzacchelli of Scarsdale, New York, purchased the E-Type in 1975, and it would remain with him for over 30 years. According to a note on file, he cherished the car, meticulously maintaining it and adding a bit over 2,800 miles. In 2012, under new ownership, the Jaguar received a major mechanical servicing. This included work to the engine, clutch, radiator, ignition, fuel system, brakes, suspension, and electrical system. It was also converted to a three-SU carburetor setup at that time. The consignor states that the car retains its original paint and interior and remains in lovely preservation-class condition. Displaying just under 14,000 miles on the odometer at the time of cataloguing, the Jaguar is also fitted with its matching-numbers engine per its accompanying Jaguar Daimler Heritage Trust Certificate. The E-Type is further accompanied by its books, tools, and jack. It is rare to find an example of Jaguar's iconic E-Type in such original condition. This example is sure to capture the attention of those interested in preservation-class collector cars, as it represents a unique opportunity to acquire an intact example in distinctive specification.
141 1973 Porsche 911S 2.4 Coupe 911 330 1140 $250,000 $325,000 $240,800 €211,191 -4% Black over Beige leather. This 911 S was completed in May 1973, handsomely finished in black over beige leatherette upholstery and equipped with tinted glass and Michelin tires. It was delivered to its first owner in Italy, according to its accompanying Porsche Certificate of Origin. Details of early ownership are sparse, but it is clear that the 911 S was exported to the US and owned by Joseph Courtney of Connecticut prior to 2013. In 2014, he commissioned marque specialists Musante Motorsports of South Windsor, Connecticut, to perform a complete, show-quality restoration. An album of detailed restoration photographs leaves no doubt as to the level of time, expertise, and money expended on returning this Porsche to its factory-correct condition. The car was fully dismantled; the chassis and suspension were stripped; the brakes, hubs, trim, and electrical components were restored; and an array of elements on the car were examined, repaired, or replaced with OEM parts, as needed. The body was stripped, primed, and refinished in the original special-order black finish, and then carefully reassembled, paying meticulous attention to panel fit. The interior was trimmed in the correct beige leatherette material, and the wheels and outside trim were refinished to ensure a bright and polished presentation. The original 2.4-liter engine was rebuilt and detailed to show standards. Today, under new ownership, the car remains in superb condition in all respects and is accompanied by a Porsche Certificate of Origin, owner's manual, and tool kit. This meticulously restored 1973 911 S is an excellent candidate for a variety of concours, PCA events, and organized tours. Its stunning original color scheme and desirable Italian-delivery specification set this car apart from other early 911 models. Given its impressive presentation and reputation as the most refined early 911 model, this 1973 S is worthy of serious consideration.
142 1989 Ferrari 328GTS 82566 $120,000 $140,000 N/R $106,400 €93,317 -11% Rosso Corsa over Tan leather. Ferrari introduced the 328 GTB in 1985 at the Frankfurt Auto Show to widespread acclaim. This particular example is from the final year of production and is presented in its original and highly desirable color combination of Rosso Corsa over tan leather. The car was delivered new to well-known Ferrari authority Ed Wettach III, one of a select few original factory-authorized franchise owners in North America. Documentation accompanying the sale includes the original owner's manual and maintenance booklet. Service records and a CARFAX Vehicle History Report support the mileage and indicate extensive preventative maintenance, including its so-called 30,000-mile service at just 19,891 miles in 2010. Presented today with less than 22,300 miles, this five-speed Ferrari 328 GTB is one of the finest Gran Turismo Berlinettas available. As one of only 1,344 Ferrari 328 GTBs built – in addition to having notable early ownership and being one of the very few remaining in such an impressive all-round condition – this is a much coveted and collectible Ferrari.
143 1964 Ferrari 275GTB 06003 $6,000,000 $8,000,000 Not sold Not sold N/A Giallo Fly over Tan leather. SEFAC S.p.A. (1), Monte Carlo Rally '66 #43 Pianta/ Lippi DNF, Pasquale Ramera (2), Loredana Pozzi (3), Marco Olmi (4), Aldo Ronchieri (5), via Garage la Rotonda to Franco Nari (6), Salvatore Ciavarisso (7), Nicolo Corsaro (8), Alfredo Lavenia (9), Neil T.H. Empson (10), unknown, Henry Fuchs, CO, USA '77, unknown, Hans Thulin, Sweden, The Chequered Flag, CA, USA '92, Ferrari of Los Gatos, Charles Wegner, IL, USA, vendor '94. As recorded in the Ferrari factory's Foglio Allestimenti, 06003 is the one and only 275 GTB "Prototipo" and appropriately carries assembly sequence no. 1.Constructed in 1964, 06003 was completed in the original short-nose body style and fitted with one of the earliest tipo 213 engines. Factory records note the original color combination as Giallo Prototipo (Prototype Yellow) over black upholstery, although a note on the delivery sheet states "cambieto veloce; Rosso Cordoba" – indicating that it was repainted Rosso Cordoba at some stage. Ferrari retained this prototype through spring 1965, using it as an experimental test bed for the new model. During this period, 06003 was photographed for promotional use and its chassis and engine numbers are listed on the FIA's Scheda di Omologazione papers for the 275 GTB. The prototype also underwent numerous revisions that would eventually be introduced into production cars. Most notably, the coachwork was updated in the long-nose style, which became standardized after approximately 250 cars were built. According to Automobile Club d'Italia records, the certificate of origin was finally issued for 06003 on April 30, 1965, and it was officially sold to SEFAC S.p.A. on May 7, and the prototype 275 GTB was sold to its first private owner, Pasquale Ramera of Coccaglio, Italy. That November, 06003 returned to Ferrari, where it was serviced at the factory's assistenza clienti department and then registered in Modena as "MO 129151." At this point, the prototype 275 GTB was in the midst of being prepared for a fascinating new chapter as a factory-supported rally car. The exact circumstances that led to this unusual adventure remain something of a mystery, but it is understood that Ferrari's racing manager, Eugenio Dragoni, and managing director, Ugo Gobbato, had a desire to test the 275 GTB in a rally and gather technical information on the model's innovative new features, namely its transaxle and independent rear suspension.For this unique project, Mr. Dragoni enlisted the services of Ferrari factory test driver Roberto Lippi and rally driver Giorgio Pianta, who had been a member of Lancia's HF Squadra Corse. Meanwhile, 06003 and another 275 GTB, chassis 07927, were tested and prepared by Scuderia Ferrari driver Mike Parkes and the factory's experimental department. During this process, which involved some 12,000 km of test driving, 06003 was equipped with special rally equipment including auxiliary driving lights, reinforced glass, a 75% locking differential, radiator blind, modified hood, and a third windscreen wiper. Two types of Dunlop tires were also tested, along with Finnish Rengas Alas tires. In January 1966, 06003 was entered in the 35th annual Monte Carlo Rally, the most prestigious event of its kind in the world. The Milan-based racing team Scuderia Sant'Ambroeus – co-founded in 1951 by Mr. Dragoni – was the official entrant for the Ferrari. Although the 275 GTB was not an official factory entry, it was supported by Ferrari's assistenza clienti, which provided two breakdown vans – one driven by Lorenzo Bandini and the other by Giampiero Biscaldi. Wearing No. 43, the 275 GTB embarked on the grueling Monte Carlo Rally with Pianta driving and Lippi navigating. The incredible sight of the yellow 12-cylinder Ferrari berlinetta on the snow-covered mountain roads must have come as a great surprise to most entrants and spectators, and the photographs captured are among the most memorable images of any competition Ferrari. Sadly, driveline issues forced the Ferrari to retire near Nyons, though it had proven quite effective in rally competition until that point. In an interview published in a 1991 issue of Ferrari World, Giorgio Pianta recalls his experience driving 06003, remarking that it was "the most beautiful memory of my life." "The car was extremely well-balanced on both snow and tarmac and was surprising, because it reached in seconds speeds which for that time were incredible.…I can only say that when I drove the rally Ferrari, that car was a dream for me – at that time it seemed perfect. I honestly can't remember anything that wasn't beautiful about that car. The braking was perfect, the tuning.…Even with all the experience I have now as a test driver of rally cars for Abarth, I couldn't say what more they could have done!" Today, this car appears very much as it did when it competed in the Monte Carlo Rally in January 1966 and, importantly, it retains its matching-numbers engine, stamped 06003 with corresponding internal no. 04/64. Other interesting details include a Sicilian dealership sticker on the rear window dating from the 1970s and various chalk marks and stampings found throughout the car that attest to its unique status as the first 275 GTB built. Although it features prominently in numerous books and publications, 06003 has been kept out of the public eye for decades. In fact, this Ferrari has not been exhibited in the past 25 years and has never been shown at major international concours such as Pebble Beach or Villa d'Este. It will require mechanical attention before use, but for the collector searching for a worthy candidate to debut at the world's finest motoring events, this unique and historically significant Ferrari is an ideal choice. As the prototype for the iconic 275 GTB and the first example ever built, 06003 will always maintain an important part in the history of the Ferrari marque. That it went on to be developed by the factory's experimental department, tested by famous drivers, and specially prepared to compete in the legendary Monte Carlo Rally make this car all the more appealing. Without question, this one-of-a-kind 275 GTB is one of the most fascinating, charismatic, and distinctive Ferraris of all time. Gooding & Company is delighted to present this important automobile at public auction for the first time in its history.
144 1966 Chevrolet Corvette 427/450HP Roadster 194676S102228 $125,000 $175,000 N/R $109,200 €95,773 -13% Milano Maroon over Saddle leather. This 1966 Corvette is an early production car, with a build date of October 4, 1965, according to its NCRS shipping data report. For the first few months of production, 427 L72 cars were rated at 450 hp by Chevrolet. For reasons widely believed to be related to insurance purposes, however, the rating was later changed to 425 hp for the remainder of the 1966 production run, making this Corvette both rare and highly coveted. This Corvette is equipped with several desirable options, including a removable hardtop, side pipes, close-ratio M21 four-speed manual gearbox, power steering, AM-FM radio with power antenna, Posi-Traction rear axle, and goldline tires mounted on finned cast-aluminum knock-off wheels. At the time of cataloguing, the odometer displayed less than 46,000 miles. Ideally optioned and beautifully presented, the overall quality, correctness, and attention to detail are evident and make this stunning big-block Corvette worthy of consideration.
145 1957 Rolls-Royce Silver Cloud I DHC LSDD146 $450,000 $600,000 $417,500 €366,164 7% Velvet Green over Biscuit leather. Auto. Mrs. Dorothy Staniar Assheton, USA (1), Samuel R. Schwartz '77 (2), displayed at the A-C-D museum, unnamed '00s (3), restored. 69,270 miles from new. Distinguished example. Docs. Offered at Bonhams Quail '08 Not sold $500k & RM Monterey '17 Not sold $650k.
146 1951 Willys Model 6-73 Station Wagon 651-AA1-11906 $30,000 $40,000 N/R $33,600 €29,469 Mid Orange over Burgundy. This example was sold in 1997 by its longtime owner to a dedicated fan of the model who also was a professional restorer of antique automobiles. He tended to it carefully throughout his 18-year stewardship. Its considerable charisma was documented in an eight-page feature for Hemmings Classic Car magazine in 2006. It was kept as a driving car, benefiting from electric overdrive that provided additional top-end capability to the three-speed transmission. Its older restoration has mellowed gradually, and its current owner is a Midwestern collector with an eye for design. This charming Willys Station Wagon is a delight to behold, and a wonderful opportunity for the collector of classic, postwar, and mid-century Americana.
147 1972 Ferrari 365GTB/4 15517 $600,000 $750,000 $522,000 €457,814 -13% Rosso over Nero. Unknown, Bud Moeller, CA '86, Ray Maranges, FL '89, Jack Ruscilli, OH '90, vendor '98. This well-preserved example of the celebrated Ferrari Daytona benefits from a recent 21-year period of static storage, resulting in a pure base that would be ideal for restoration or freshening. According to the accompanying history report by Ferrari expert Marcel Massini, chassis 15517 completed assembly in March 1972, specified for the European market with instruments in kilometers, and finished in Grigio Ferro (Iron Gray) over a black leather interior. After initial distribution to the Milan-based Ferrari dealer M.G. Crepaldi, the 365 GTB/4 was exported to the US in the mid-1970s, apparently passing to an owner based in Southern California. By 1986, the car was owned by Bud Moeller of Walnut Creek, California, a marque collector who eventually became known for extensively racing a former Scuderia Ferrari Formula 1 car, a 1980 312-T5. Some engine work was undertaken on the Daytona around this time and, by 1989, the 365 GTB/4 was sold to real estate developer and marque enthusiast Ray Maranges of Hialeah, Florida. In 1990, the Daytona was acquired by Jack Ruscilli, a Ferrari collector residing in Columbus, Ohio, whose impressive collection at various points included a Maserati 150 S, a prototype Ferrari 250 GT Pinin Farina Cabriolet Series I, and a long-wheelbase 250 GT California Spider. Mr. Ruscilli had the exterior repainted in Rosso and the brightwork re-chromed, and elements of the interior, such as the dashboard, were likely refurbished around this time. In 1998, the Daytona was sold by Mr. Ruscilli to the consignor, a private collector who elected to store the car in a climate-controlled garage, awaiting the attention of its next caretaker, for over two decades. In preparation for the current offering, the 365 GTB/4 was submitted for service to the marque experts at Motion Products Inc. in Neenah, Wisconsin, stewards of many award-winning restorations. The Daytona will likely require further mechanical attention before any road use. The Massini report lists an ownership chain of just four caretakers over the last 33 years, and this European-specification 365 GTB/4 offers a wonderful opportunity for a return to its attractive original livery, or it may simply be mechanically freshened and enjoyed on the open road. This fine Berlinetta would be an outstanding choice for veteran Ferrari enthusiasts or for anyone wishing to join the ranks of Daytona ownership.
148 1966 Porsche 912 455842 $55,000 $70,000 $33,600 €29,469 -39% Irish Green over Black. Under its current ownership, as part of a major private collection of postwar sports cars, this fortunate 912 has been treated to a sympathetic refurbishment, both mechanical and cosmetic. In late 2014, the consignor retained the noted Classic Showcase in Southern California to address various components of the 912. New floors and carpets were installed, the dash top was replaced, and the seats were restuffed. Additionally, shoulder belts were added, as was a complete air-conditioning system; with all parts and labor, the work totaled nearly $30,000, as shown by receipts accompanying the sale. In 2017, Ralph's Auto Service in Maryland performed an extensive mechanical service and a rebuild of the Kardex-matching engine, which included a new crankshaft, pistons, and clutch. The 912 also received a new fuel tank as well as MSD ignition at that time. Appreciated by driving enthusiasts for its nimble handling, predictable road manners, and advantageous power-to-weight ratio, the early, short-wheelbase 912 has rightfully taken its place among the most successful of all classic Porsche models. Resplendent in its as-delivered color combination of Irish Green over black, this 912 has been enjoyed on the rural back roads of the Mid-Atlantic and now awaits its next caretaker.
149 1961 Jaguar E-Type Series I 3.8 Roadster 875157 $375,000 $450,000 Not sold Not sold N/A Black over Maroon leather. The car offered here, chassis 875157, is reportedly the 157th export roadster produced. According to a copy of its Jaguar Daimler Heritage Trust Certificate, it was completed on June 30, 1961, and sold new to F.P. Thorson by Jaguar Cars of New York City on September 22, 1961. This car appears to have spent much of its life between two collectors in California before being restored by marque specialist Classic Showcase Inc. of Oceanside, California. The restoration utilized NOS parts wherever possible, and all the work was photographed and documented. A restored hardtop and a correctly fitted soft top were included, and proper Dunlop tires were mounted on highly polished wire wheels. For improved driveability, a five-speed synchromesh gearbox was fitted, and the original gearbox is included. Show-quality accessories such as a tool roll, an original owner's manual, and a period-correct bottle jack complete the concours presentation. Kept in exemplary condition, the car appeared at the prestigious Keels & Wheels Concours d'Elegance in 2016, where it won Best of Class. Visually striking in lustrous black with red interior and showing low mileage since its restoration, this gorgeous outside-latch example captures the elegance and excitement that make the Jaguar E-Type Roadster one of the world's most beautiful cars.
150 1956 Chrysler 300B 3N561940 $120,000 $140,000 N/R $56,000 €49,114 -53% Regimental Red over light Buckskin. 300B presented here was the subject of an extensive body-off, meticulous nut-and-bolt restoration approximately 10 years ago, and it has been driven sparingly since. Fastidiously cared-for as part of a private collection, the paint, chrome, and interior are exceptional, having held up well through the years, a testament to the quality of the restoration and the attention that this example has received. The sumptuous light buckskin leather seats, headliner, door panels, and carpeting were done to the highest standard by Gary Goers, a well-known Chrysler 300 specialist. Equipped with power steering, power brakes, and the Chrysler PowerFlite automatic pushbutton transmission, the 300B is reported by the consignor to be particularly enjoyable to drive. Special features include a factory AM Electro Touch Tuner radio with a rear speaker, and a very rare "Chryslermatic" steering wheel clock in addition to the standard clock mounted on the glove box door. This stunning 300B is a fabulous example of a model that was the flagship of the Chrysler product line in 1956 and among the most coveted American automobiles of the era.
151 1956 Alfa Romeo 1900C SS Touring Coupe AR1900C*10468* $400,000 $450,000 Not sold Not sold N/A Verde Oceano over Tan and Beige leather. The 1900C SS offered here, chassis 10468, represents a stunning example of Alfa Romeo's immortal postwar gran turismo, the short-wheelbase 1900 Coupe. While employing a modern engine, suspension, and unitized construction, it was one of the last Alfa Romeo models to be fitted with the bespoke custom coachwork of the great Italian carrozzerie. According to its included sales invoice, this 1900C SS was commissioned for Fernando Spada Alvidres via Autosports S.A. in Mexico. Sr. Alvidres requested the special color Verde Oceano for its exterior finish. According to supplier Lechler Paint of Italy, this shade was used only once on the 1900 model, and the beautiful hue subtly alters in changing daylight. In addition to the 1900 Coupe's previous registrations stretching back to the 1960s, it is accompanied by additional documents from the 1970s through 1983. Records suggest that the car enjoyed only a handful of owners before being acquired in 2014 by its current owner, an Alfa Romeo enthusiast and European car collector, who then set to work restoring 10468 alongside two sister 1900 projects. According to the owner and restorer, the aluminum Touring coachwork was carefully removed from this chassis, photographed, and labeled. Areas of electrolytic corrosion resulting from contact with the steel-tubed substructure were addressed, and the chassis was coated in red oxide paint and properly re-insulated to prevent future damage. Southern California specialists were employed in their areas of expertise, including Niederst Restorations of Ventura for all mechanical work, Nick's Old Cars in Redlands for body and paint, Sihilling in Santa Ana for all chrome work, and Quality Interiors in Ventura for the interior. New wire wheels were acquired from the Borrani factory in Italy, and other specialized parts were sourced from Europe. Numerous impossible-to-find parts were custom-fabricated by craftsmen. Body-hugging grille "eyebrows" were formed from solid brass. Lathe-cut fittings were crafted and joined to custom copper oil lines. The tachometer drive was machined from stainless steel to ensure a smooth and accurate gauge reading. Numerous fittings, fasteners, and linkages were painstakingly fabricated to replicate the originals. With his expert knowledge of this model, the restorer fitted an improved water pump seal and a more modern, fully rebuilt five-speed gearbox from an Alfa Romeo 2600 to improve usability. The same attention paid to the paint and coachwork extends underneath the car, under the hood, and throughout the interior. In fit, finish, and function, this Alfa Romeo sets itself apart, making it an excellent concours participant and an exciting event-eligible road car. With interesting history and substantial collection of photos that document the restoration, this Touring-bodied 1900C SS is a spectacular example of Alfa Romeo's postwar brilliance.
152 1970 Mercedes-Benz 280SE 3.5 Coupe 111.026.12.000655 $100,000 $125,000 N/R $70,000 €61,393 -30% Silver Gray Metallic over Black leather. Sporting gorgeous styling and a distinctive roofline highlighted by curved rear glass, the 280 SE was the final word in understated sophistication. The car offered here, presenting in its original color of Silver Gray Metallic (DB 180), is a well-optioned, highly attractive example of an exquisitely crafted and engineered creation from the German carmaker. The last model of the iconic W111 range featured the alloy 230 bhp M116 V-8 engine, making this Coupe the most powerful since the debut of the series in 1959. Believed to have been ordered new by a Mercedes-Benz executive in Germany, it was specified with an electric sunroof, fog lamps, and center floor shift. An aftermarket air-conditioning system was also added. By 1979, the car was sold to a fastidious owner in Japan, and extensive documentation shows that owner's careful use, with service by authorized Mercedes-Benz agents. Now having resided in the US for several years, this 280 SE Coupe remains a wonderful example today, retaining its gorgeous European-specification headlights. Correct Michelin XWX tires and a Becker Mexico AM/FM cassette player accent the period details. A recently detailed engine bay, along with its well-preserved interior, indicate how owners have cherished this car. Accompanied by a copy of its factory data card, this Coupe represents a compelling opportunity to acquire one of Stuttgart's most elegant models.
153 1959 Ferrari 250GT 1315GT $600,000 $700,000 $599,000 €525,346 -1% Biano and Grigio Conchiglia over Nero vinyl and leather. This 1959 Ferrari 250 GT Coupe is a particularly well-preserved example and one of just 353 examples ever built. It was fitted with the desirable tipo 128D twin distributor, inside-plug engine, three Weber 36 DCL carburetors, four-speed manual gearbox, four-wheel hydraulic drum brakes, and Borrani wire wheels. It entered Carrozzeria Pinin Farina to receive its coachwork on February 18, 1959, was completed in May, and was finished in the stunning color combination of Bianco (White) with its roof painted Grigio Conchiglia (Shell Gray). Trimmed with a Nero vinyl and leather interior, it was certainly a striking and elegant example. Delivered new to Luigi Chinetti Motors in New York in June 1959, the car's earliest history is unknown. By 1965, the Ferrari was purchased by Buckley D. Sowards, an attorney from Waite Hill, Ohio. Mr. Sowards retained the car for the next 49 years, selling it to the consignor in 2014. The consignor believes that the Ferrari retains its original interior, which displays a lovely aged look, adding to the car's character and unique appeal. The odometer currently displays less than 40,000 miles, which the consignor also believes to be original given the car's overall condition. While the car has been painted, including the roof being refinished in metallic gold, it appears to be a largely unrestored example as it displays the honest patina of its age, including some checking on its paintwork. The 250 GT Coupe offers outstanding value in the overall scheme of collectible Ferraris. With subtle styling, event eligibility, and the 250 series' wonderful driving characteristics, the model offers something for seasoned and budding Ferrari collectors alike. It is rare to find an impressively original example, like this, that has remained in single ownership for nearly half a century. Documented by Ferrari historian Marcel Massini, this 250 GT retains its matching-numbers engine and is accompanied by a tool roll and 250 GT owner's manual. A wonderful find in its largely unrestored condition, this Ferrari is a unique prize for the astute collector.
154 2005 Ferrari 575 Superamerica 143924 $350,000 $400,000 Not sold Not sold N/A Nero over Beige leather. The car offered here was desirably optioned from the factory with red brake calipers, Daytona-style seats, a silver dedication plate, Scuderia shields, rear-wall leather upholstery, and a high-power hi-fi with six-CD changer. Included with the car is the original window sticker, and sales paperwork from original dealer Shelton Sports Cars of Fort Lauderdale, Florida. Also present are factory-issued books, tonneau cover, tool kit, spare key, radio code card, and tire inflator. Kept in a very exclusive collection of fine Ferraris and stored in a private, climate-controlled garage, this example has enjoyed the benefits of careful ownership. As evidenced by its CARFAX Vehicle History Report, the 575 has had regular service at Ferrari dealers throughout its life. In outstanding condition and accompanied by its original accessories, this limited-production Ferrari is an exceptional example of the 575 Superamerica. Presented in elegant black livery with beige Daytona leather seats and showing less than 2,600 miles, this well-optioned car offers a chance to own a very rare open Ferrari.
155 1938 Rolls-Royce 25/30HP Park Ward All weather Cabriolet GGR54 $125,000 $175,000 N/R $89,600 €78,583 -28% Cream and Chocolate Brown over Parchment leather. RHD. This 25/30 was delivered in May 1938 to R.A. Rivers, Esq., of Chelsea, UK. According to factory records, the car was finished in "light green throughout with speckled grey leather upholstery" and specified with Lucas lamps, rear-seat arm ashtrays, espresso teak woodwork, a division window, and bonnet locks. Records from the Rolls-Royce Owners' Club indicate that it spent most of its postwar existence with collectors in Florida and New Jersey. Its colors were changed to its current Cream with Chocolate Brown fenders along with the convertible top and interior trimmed in Parchment. The car has been kept in storage in recent years, yet has great potential as a tour or event car if a mechanical recommissioning is undertaken. Collectors have found the 25/30 to be a pleasant and very usable prewar Rolls-Royce thanks to its more approachable scale and sophisticated chassis. Of the 1,201 built, only a very few were fitted with such an attractive and unusual body style as this example.
156 2009 Ferrari 16M Scuderia Spider 169034 $350,000 $400,000 $379,000 €332,398 Mid Giallo Modena over Nero leather and Alcantara. This Scuderia Spider 16M is one of only 499 produced worldwide – and even rarer for being one of as few as four delivered in Giallo Modena. It was ordered with Pirelli tires, yellow brake calipers, and a distinctive black stripe that runs from nose to tail, accentuated by custom yellow stitching in the interior. Showing less than 800 miles on the odometer, this 16M is accompanied by factory books, tool kit with tire inflator, two sets of keys, car cover, battery charger, and the original window sticker, listing its many special options. This pristine Scuderia Spider 16M is a limited edition with an F1 pedigree that will satisfy the Ferrari purist, whether for display in a collection or for the sheer exhilaration of driving an exotic.
157 1986 Mercedes-Benz 560SL WDBBA48D2GA043911 $45,000 $55,000 $37,520 €32,907 -17% Black over Black leather. This Mercedes-Benz 560 SL was purchased new by its first of three known owners from Ascot Imported Cars of Sewickley, Pennsylvania, in March 1986. In 2016, the current owner treated this example to a recommissioning by Competition Motors of Portsmouth, New Hampshire, with receipts on file for more than $7,800 for servicing, replacing a myriad of mechanical components, and detailing. More recently, marque specialist Paul Russell and Company of Essex, Massachusetts, has attended to the car. Finished in elegant black over black leather accented by burl-wood trim across the dash and center console, this very original 560 SL showed less than 39,000 miles at the time of cataloguing. This low-mileage R107 560 SL is accompanied by manuals, tools, originalequipment Becker Grand Prix cassette radio, matching hardtop, and factory rolling storage rack and cover. Presenting very nicely and benefiting from expert maintenance, this classic Mercedes-Benz roadster is ready for many more years of open-air motoring.
158 1973 Ferrari 246GTS 05686 $450,000 $550,000 $555,000 €486,757 1% Rosso Chiaro over Tan and Nero leather. Unknown, US delivery, unknown, Bob Norsworthy, CA, USA '93, Ed Brown, NM '94, Chris and Michelle Borg, TX '00, Rocky Santiago, OK '08, vendor. Numbered 05686, this 1973 Ferrari Dino 246 GTS is a left-hand-drive US model sporting the desirable "chairs and flares" combination of Daytonastyle seats and flared fenders, plus optional Campagnolo alloy wheels, power window lifts, and air-conditioning. Its known history dates to the early 1980s when the car was owned in Los Angeles. It would remain in California through March 1994 when 05686 was acquired by Ed Brown of Albuquerque, New Mexico, who in turn sold it to Chris and Michelle Borg of Austin in 2000. In addition to comprehensive service and sorting work, confirmed by receipts on file dating to 1999, the Dino was professionally repainted during early 2005 in Rosso Chiaro. In 2009, the Dino was acquired by the consignor, who had it professionally sorted and serviced at Fast Cars of Redondo Beach, California. In 2017, the award-winning Ferrari marque specialists at Rex Nguyen Restorations of Marina Del Rey, California, were commissioned to further elevate the Dino to its present state of cosmetic and mechanical excellence. A significant investment was made in the completion of this most recent work, including rebuilding and refinishing of the engine, clutch, and gearbox, plus bare-metal refinishing of the undercarriage and engine compartment, and rebuilding of the suspension and braking systems. In addition, attention was paid to the air-conditioning and cooling systems, and the Dino's lower front nose and rear valance sections were selectively refinished. As offered, this quality example provides many great opportunities for the fortunate new owner to show, enjoy, and appreciate this true icon.
159 1960 Autobianchi Bianchina Transformable 110B*026176 $50,000 $70,000 N/R $28,000 €24,557 -44% Red and Cream. This rare right-hand-drive Trasformabile was sold new in South Africa; early in its life, it was acquired by an American missionary who brought it to the US and enjoyed it for more than 50 years. Searching for such a vehicle, the current owner contacted noted microcar authority Theo Sahli in Costa Mesa, California. Sahli brokered the purchase of what he found to be a particularly strong example. Over a six-month period in 2017, Sahli completed a sympathetic restoration, including a high-quality repaint in the car's original red and cream. The exterior is complemented by a matching leatherette interior and a white folding roof panel. This Trasformabile's instruments were rebuilt by North Hollywood Speedometer, and it is accompanied with period-correct spare, tools, jack, and manual. This charming and well-presented Trasformabile offers an opportunity to enjoy a rare right-hand-drive example of Autobianchi's upscale microcar.
160 1989 Porsche 911 Carrera WP0AB0912KS120917 $90,000 $120,000 $92,400 €81,038 Mid Black over Black leather. Finished in black with a black interior, this 911 Carrera has had just three owners and showed less than 20,000 miles at the time of cataloguing. The first owner, a university professor, purchased the car new in August 1989. She maintained it extremely well for 18 years, after which the car entered the personal collection of a Porsche dealer before passing to the consignor. This example remains exceptionally original, with only maintenance and wear items replaced. Accompanying the car at sale are service records, window sticker, a battery tender, tool kit, air pump, owner's manuals and other literature, and the original Bill of Sale. As a bonus, mementos celebrating Ferdinand Porsche's 80th birthday in 1989 come with this 911, including a bottle of champagne with two glasses, and a tote bag. This Porsche 911 Carrera offers the savvy enthusiast a thrilling event car that would also present wonderfully as a concours preservation-class entrant.
---
All information is copyright Auto Auctions Monthly except images which are copyright of Artcurial, Bonhams, Gooding & co., Mecum, RM/ Sothebys, Russo & Steele and Worldwide Auctioneers. All figures are US$ and gross unless specifically stated. All figures are accurate in the home currency for the sale, any figures in other currencies are calculated based on the exchange rate for the date of sale accessed from FxTop.com. Percentages as given are calculated as the % below low estimate or above estimate as noted. All information given for recreational use only and cannot be personally guaranteed for accuracy by the author.