https://www.bonhams.com/auctions/25101/
11:00MST January 19th 
The Westin Kierland Resort & Spa
6902 East Greenway Parkway
Phoenix AZ 85254
Bonhams began a revitalisation back in 2012 when they launched their inaugural Scottsdale sale and for all but one of the six years they have managed record growth in revenues on the back of very good sellthrough rates. This growth was based on offering cars such as the "Tailors" Ferrari 212 Export, Ferrari 275GTB/C and Jaguar E-Type Lightweight. Bonhams have occasionally struggled to sustain any of their automobile departments sales momentum and this remains their achilles heel. 2018s sale saw Bonhams merely have a good rather than great sale with $25 mil in sales off the back of a $5.17 million sale of a ex Le Mans 1958 Porsche 550A.
Sale date – sold/ offered/ % – Gross total – High sale
2012 – 46/67 (69%) $6,852,259.00 $667,000.00 1937 Meredes-Benz 540K Cabriolet C
2013 – 92/112 (82%) $12,143,450.00 $1,312,500.00 1938 Mercedes-Benz 540K Cabriolet A
2014 – 78/101 (86%) $23,514,700 $3,190,000 1951 Ferrari 212 Export
2015 – 76/86 (88%) $26,056,200.00 $9,405,000.00 1966 Ferrari 275GTB/C
2016 – 91/115 (79%) $17,168,950.00 $2,090,000.00 2015 McLaren P1
2017 – 85/105 (81%) $36,099,520.00 $7,370,000.00 1963 Jaguar E-Type
2018 – 94/111 (85%) $25,078,250 $5,170,000 1958 Porsche 550A
2019 – 107/120 (88%) $15,489,560 $2,755,000 1951 Maserati A6G/2000 Spider
Bonhams highlight their 2019 Scottsdale sale with one of the best Ferrari 500 Mondial extant. Italy had a 2 litre category for most of the post war period that was very popular so Ferrari began racing 2 litre sportscars and offering them for sale within 12 months of their inception. After the lengthy tenure of the 166 and 166 series II or /53 as it were known, Ferrari launched the 500 Mondial in 1954 and while some were raced by the works the majority of the 29 examples were sold to clients and raced throughout Europe and occasionally the USA. Twelve of these featured the Pininfarina Spider coachwork seen on #0438MD, most of the rest had Scaglietti Series II coachwork. #0438MD was destined to be sold to racing playboy Porfirio Rubirosa who raced it once in the USA before selling it to John von Neumann and it was raced by Richie Ginther and Phil Hill with even a tenuous link to James Dean, the movie star, later on the car passed to Ed Niles, had a 750 Monza engine fitted and later even a Chevrolet V8 before eventual rescue and a restoration by Ferrari Classiche with an all new Classiche stamped 500 Mondial engine. Fresh from winning its class at Pebble Beach in 2015, this car has been offered by Morris & Wellford for much of the past year and hasn't sold so while Bonhams don't offer any estimate, it cannot be cheap. Comparable cars were the Admirals 500 Mondial fresh from 58 years of ownership at Gooding 2018 where it fetch $5.005 million and #0434MD at Gooding Scottsdale in 2018 at $4.45 mil. and I wouldn't be surprised if Bonhams aren't expecting $5 million but surely $6 would be a stretch, whatever the James Dean and Rubirosa history, after all it hasn't even got its original engine…….
Three other cars highlight the eclectic nature of todays market and Bonhams sale. Firstly the 1951 Maserati A6G/2000 Frua Spider (est. $2.8 – 3.4 mil.), the A6G had a lengthy run that encompassed Maserati's first road going GT, first modern F1 car and full on 2 litre race car (contemporary competitor for the 500 Mondial). All A6G are priced for spec and beauty with sales prices ranging from $300k to $6 million or more and this one ranks well as one of three with gorgeous Frua Spider coachwork on the early (and rather underpowered) A6G/2000 GT platform. Delivered in Italy and later to the USA, this Maserati was saved by Robert Yorba who raced it and then stored it for decades until it was sold to the vendor who had it restored by Carrozzeria Brandoli and others with a OEM engine. Ideal for any concours or simply boulevarding in style, the estimate seems reasonable at the low estimate for a car that isn't matching numbers and with no race history.
Next up is the Lister-Jaguar supplied to Briggs Cunningham, for whom it was raced by Bueb and Moss at Sebring where they were disqualified and later raced with some success by Walt Hansgen and others before crisscrossing the channel and restoration. Listers are a highly competitive proposition for historic racing and yet this one is likely too original for any of that malarky yet remains one of the better exampeles so the $2 – 2.6 mil. estimate is perfectly reasonable. The Bugatti Chiron may be the greatest hypercar yet made but it remains that the price and availability limit its attraction to a certain market segment where money does not always equate taste. As with all supercars, the first to become available always fetches more than the next and while last years offerings were fetching $4 million, this example is estimated at $2.8 – 3.3 mil. which is likely closer to market and offers some value at the low estimate.
---
Pre war highlights include:
1931 Bugatti Type 46 Coupe Superprofilee Rep. – Est. $750k – 1 mil. A bare chassis that was only actually built in the 1990s with replica Superprofilee coachwork, hard to value as it isn't 100% legit although there is only one original Superprofilee which is unlikely to ever be available. All in all, probably market correct.
1932 Packard Super 8 Coupe Roadster – Est. $200 – 250k. A very attractive example of a proper Packard. Restored 40 years ago and market correct.
1934 Bentley 3.5 Litre Thrupp & Maberley DHC – Est. $175 – 225k. Highly attractive coachwork in good colours although just a 3.5 litre. Market correct.
1934 Mercedes-Benz 500K Mayfair Tourer – Est. $1 – 1.4 mil. A proper supercharged Merc but one of eight bodied in the UK, this one fitted with rather unusual, unattractive Mayfair Tourer coachwork. A little expensive, maybe $800k would be market.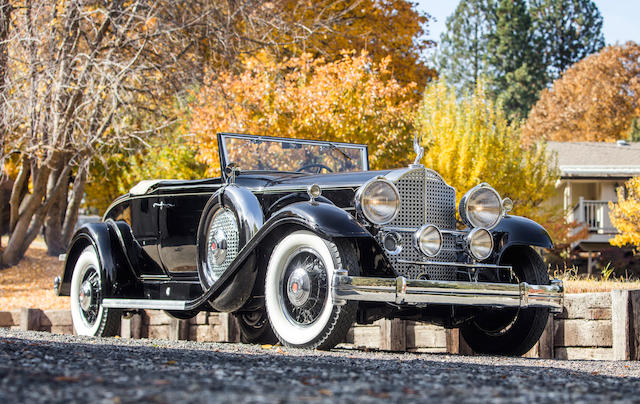 Mid century highlights are:
1946 Fiat 1100C Frua Spider – Est. $650 – 850k. A one off built for display at Villa d'Este in 1947, ideal for every world class concours after a epic restoration. Its still just a poky little 1.1 litre Fiat so the estimate seems very strong, maybe $500k would be market correct.
1948 Chrysler Town & Country Convertible – Est. $110 – 140k. A gorgeous summery woody convertible, highly original and market priced. The buyer needs to get a surfboard and get out there.
1955 Moretti 1200 Sport Spider – Est. $750 – 850k. 1 of 2 with gorgeous coachwork, Stunning restoration and eligible for everything incl. Mille Miglia and concours. As with the Fiat 1100, it is underpowered although very very light/
1955 Mercedes-Benz 300SL Gullwing – Est. $1.15 – 1.35 mil. Totally authentic Gullwing in ideal colours. Market pricing.
1956 Austin-Healey 100M BN2 'Le Mans' Roadster – Est. $180 – 220k. Good, rare car in fine condition. Great colour scheme. Seems a little above market, maybe closer to $120 – 150k.
1963 Porsche 356B Carrera 2 GS Cabriolet – Est. $1.1 – 1.3 mil. 1 of 64 built with rather dull Cabriolet coachwork, matching numbers. No Speedster but still a pretty cool car. Restored and would be ideal for the next Rennsport Reunion. Seems a little ahead of market, maybe closer to $800k – 1 mil. would be closer to a market correct.
1964 Porsche 904 Carrera GTS – Est. $1.4 – 1.6 mil. Delivery to Monterey Historics founder Steve Earle and later owned and raced by Steve Berg and actor Robert Redford, finally to Belgium where it was restored by Apal with a 911 engine. Ready to go on any race course. Not matching numbers but market correct at the low estimate.
1965 Aston Martin DB5. Est – $700 – 800k. A classic Bond type Aston in Silver Birch. Strangely its a Right Hooker so would be more saleable in the UK. These were topping the million mark 18 months ago, left hookers even hitting $1.5 million but the market has softened since then and this is now market correct (at the low estimate) for a older restored example in good condition.
1971 Lamborghini Miura SV – Est. $1.7 – 2.1 mil. 1 of just 13 split sump SVs delivered to the USA, perfect history, vendor has owned it for 45 years and while not restored, it has been very well maintained so ready to go and show or be restored and the low estimate would allow for a top level restoration. The only concern is that like so many of Bonhams top cars, it isn't matching numbers although in this case the swap was a warranty replacement in 1972 so shouldn't hurt too much. Gorgeous car and absolutely market correct price.
1973 Porsche 911S 2.4 Coupe – Est. $140 – 180k. A highly specced original 911S in great colours. Restored in 2012, this is ready to go. Market correct price.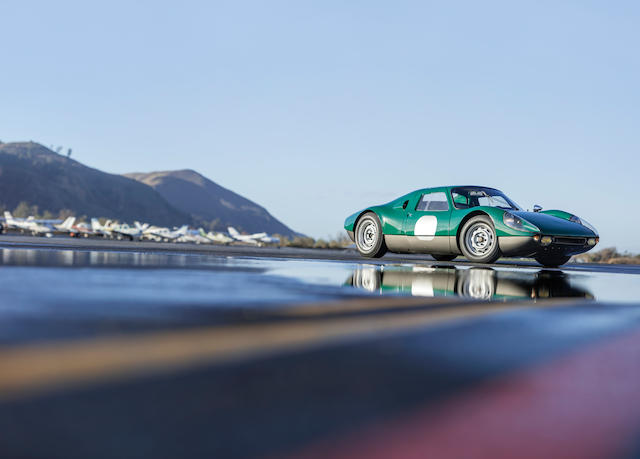 Modern highlights are:
1989 Porsche 911 Turbo Flachbau Cabriolet – Est. $175 – 250k. The perfect yuppy Porsche, a slant nose convertible. Low mileage, Triple Black paintjob, great condition. Whats not to like. Market correct price.
1993 Bugatti EB110GT – Est. $800k – 1 mil. A German EB110GT, a love it or hate it proposition at the best of times. 15,000km from new and in very good nick. This price level is usually where the more powerful SS sells so value at the low estimate or a little below.
Affordable classics highlights include:
1956 Lincoln Continental Mark II Coupe – Est. $80 – 100k. A highly luxurious cruiser, more space than could be thought necessary and beautiful in its own way. Older restoration but still in good condition. Market correct.
1957 Ford Thunderbird – Est. $60 – 80k. A gorgeous classic T-bird, E-Code engine and 3 speed manual. $16k spent on recent restoration work. Read for any use and good buying.
1958 Alfa Romeo Giulietta Sprint – Est. $60 – 80k. A lovely little Alfa in gorgeous colours. Set up for circuit racing, this would be a cheap way to have classic track thrills. Certainly well priced considering the $100k invested in its build it.
1959 Devin Special – Est. $50 – 70k. A Devin/Austin-Healey special powered by a Pontiac 389 cui V8. Plenty of power, light weight and lots of fun for circuit racing. Likely little collector value but hey ho, lots of fun value.
1960 Alfa Romeo Giulietta Spider Veloce – Est. $100 – 130k. Excellent car in gorgeous, elegant colours. Recent restoration to spectacular form. Market priced.
1965 Land Rover Series IIA 4×4 – Est. $25 – 35k. Old Land Rovers are a particularly British thing but for full go anywhere fun they are unbeatable. Market priced.
1988 Lamborghini Jalpa – Est. $65 – 85k. A striking example of the Jalpa in fine, original condition. Lots of fun although service costs will be expensive. Market value.
1989 Nissan Skyline R32 GTR – Est. $65 – 85k. The original Godzilla and very powerful for the era. Right hooker so not for everyone but any lover of JDM will see the value. Just 24,000 miles from new and highly original. A future classic.
1994 Mercedes-Benz 500E – Est. $70 – 90k. One of the first true super saloons, the 500E looked like any other E-Class yet didn't go like any other. The 500E is still more than quick enough and as a future classic there is plenty to love. Slightly above market.
1999 Shelby Series 1 – Est. $100 – 125k. One of the rare Shelby 1s which are themselves a love or hate proposition, this was fitted with a supercharged engine giving 600bhp and startling performance. In fantastic condition with very low mileage, likely market correct pricing.
---
Bonhams have put together a very good, eclectic assortment of lots for Scottsdale 2019, from fine Ferraris to Hypercars to affordable classics to some classic fifties sportscars. This should be a very good sale for the British firm.
---
Results
Bonhams had a poor result in 2019 with total gross down $10 million to $15.489 million and the marquee lot not selling although sell through was a buoyant 88%. The big Ferrari 500 Mondial was bid into the $4 million range where it could legitimately have sold, considering the replacement engine fitted, but alas remained unsold. The Bugatti Chiron was one of many now available privately and with new cars on offer at Bugatti dealers anyone with the appropriate net wealth must wonder why they would buy someone elses dream car rather than spec their own and it failed to fire at $2.55 million. The 1951 Maserati Maserati A6G/2000 Spider was a truly beautiful car and sold at a just under low estimate $2.755 mil. to lead the sale while the Lamborghini Miura SV at $1.5 million, Lister at $1.45 million and Porsche 904 at $1.2 million could have been sold considering two of them had replacement engines fitted. The Porsche 356B Carrera 2 Cabriolet surprised at $1.001 million, the Fiat 1100C Frua Spider even more so at $577k while the 1979 Porsche 928 hit $62k (37% more than its high estimate) and perhaps showed a sign for the future of Porsche collecting. Overall, Bonhams did a reasonable job with this sale but needs to work harder with their vendors to ensure market friendly bids get converted into actual sales.
---
KEY – Lot – Year – Make – Model – Chassis number/ VIN – Low est. (US$) – High est. (US$) – N/R = No reserve 
1 1972 Volvo P1800ES 1826353-039092 $60,000 $80,000 N/R $91,840 €80,547 15% Cypress Green (110), over Gold leather. This particular P1800 is a very late production (Feb 1972) from the final coupe model year and is undoubtedly one of the very best in existence. The car is finished in Cypress green (code 110) over a gold leather faced interior (code 351-811) with the ultra-desirable manual transmission. The car is a true time capsule that has been kept in immaculate, un-restored condition. Currently, the car has less than 40,000 original miles, which are extensively documented in a detailed log book. With just a few long-term enthusiast owners and know history from new, the car has always been properly looked after. The most recent owner of 13 years has recently rebuilt the OEM Bosch fuel pump to handle the new fuels and replaced some rubber items to ensure that the car could continue to be safely enjoyed. The stunning P1800E was recently featured in the October 2018 issue of Collectible Automobile Magazine, which did an in-depth article on the car. The car has also recently been to the April 2018 Volvo Club of America meet in Davis, California. There, it was judged and won 'Best of Show' amongst nearly 200 of the country's finest Volvos. In addition to the recent Volvo Best of Show award, the car is accompanied by an impressive list of items. Some of the items include the original accessory "waffle" rubber mats, 2 sets of keys, including the glove box and numbered originals, the original Goodyear G800 spare tire, spare tire cover, green jack and handle with the original rubber trunk matting in excellent condition, the complete original tool kit in the black vinyl pouch, a detailed log book with accompanying receipts, and the owner's manual and factory service manual. This California P1800E has recently been judged by its peers as the finest example in the country, upon inspection, most would agree that it is more than likely the finest in the world.
2 1960 MG MGA 1600 Roadster GHNL/83569 $30,000 $40,000 N/R $32,480 €28,486 Mid Iris Blue over Red leather and Grey top. Built in January of 1960, this MGA was equipped as a left-hand drive Roadster, destined for the North American market. It was finished in Old English white and fitted with a red interior and a grey convertible top. The list of factory fitted equipment included a heater, a tonneau cover, disc wheels and tubeless tires. Finished today in the period MGA color of Iris Blue, this charming Roadster benefits from a beautiful restoration performed in the early 2000s. The interior is neatly trimmed in a medium blue color, with white piping on the seats. The bright work presents equally well, with shiny, chromed wire wheels adding the finishing touches. Maintained in a private collection of the seller since 2014, this quintessential British sports cars offers much driving pleasure on the open road, and will make a great entry into local rallies and club events.
3 1939 Ford Deluxe Convertible Sedan 18-5056165 $70,000 $90,000 N/R $44,800 €39,291 -36% Coach Maroon over Tan leather. This spectacular 1939 Ford Deluxe Convertible Sedan was originally restored in 1996, yet further restoration was done by the consignor between 2006 and 2013. This brought the classic Ford to a correctness that provides a competitive concours car, while being genuinely drivable. The exterior paint has been professionally refinished in Coach Maroon Bright, neatly contrasted by the tan leather interior and convertible top. A Mitchell overdrive was added during the restoration to further aid to the car's usability. It should be noted, that although the engine is of the correct type for the 1939-model year, it appears to be a later built unit. All gauges are functioning well, as is the clock, heater, and radio. Combined mileage after restoration is under 600 miles and a peek at the under carriage shows how extensive and detailed the restoration was. The car has been maintained in a temperature-controlled garage since 2006, and is offered with tools, jack, and restoration records. This must be one of the finest examples remaining of the 3,561 produced in that year, and it was featured as the cover car for the Nov-Dec 2014, issue of V8 Time Magazine. This spectacular Ford has received class awards at both the Palo Alto and Hillsborough Concours events, and is ready for further Concours judging or touring.
4 1956 Lincoln Premiere Convertible 56WA43565L $75,000 $100,000 N/R $50,400 €44,203 -33% Turquoise over Turqiouse leather. This striking Turquoise 1956 Lincoln Premiere Convertible exemplifies everything that makes the brand stand out from Cadillac's shadow: sleekness, show-car looks, regal presence, and opulent luxury. Completed from new in the 76B Convertible style, this Lincoln has received a comprehensive restoration to factory correct standards. The Turquoise exterior color is neatly color-coded in the interior, and there is plenty of room for a family of four or five. The engine bay is clean and show ready with factory markings. Furthermore, the exterior is trimmed in sparkling chrome neatly contrasted by the elegant white-wall tires fitted on color-coded wheels. Offered from a prominent Western US-based collection, this stunning example deserves serious consideration.
5 1937 Mercedes-Benz 230 Special Roadster 155157 $200,000 $250,000 N/R $168,000 €147,343 -16% Red over Cream leather. The Type 230 Special Roadster on offer, chassis number 155157, has been part of a noteworthy Mercedes collection in Southern California since April 2013. When it was purchased in Germany, it had recently emerged from a 27-year hibernation that included restoration and refurbishment work by its German owner, who had purchased the car in the Netherlands in 1980 and took it off the road no later than 1986. The car was repainted in its original red, and its cream-colored leather was replaced during the restoration. The aluminum trim was refreshed but still shows a light patina of use, testifying to the car's overall originality. An unnumbered engine block identifies this component as a replacement sourced at an unknown date, perhaps even prior to World War II. The odometer currently reads 41.6 kilometers, which may or may not reflect actual use since restoration. We are advised by the vendor that the car is in good working order, with all systems functional. The car retains its original Bosch 6-volt electrical system. While more than 20,000 W143s were produced by Mercedes from 1937 to 1941, only 38 of those were short-wheelbase Roadsters like chassis number 155157. Few of those will have survived the intervening eight decades, making this dashing car even rarer today than it was when new. For buyers seeking an unusual yet not extravagant sporting Mercedes, Type 230 Special Roadster number 155157 presents an uncommon opportunity to enjoy a solid example of an aspirational roadster developed at the height of Mercedes' prewar glory.
6 1956 Lincoln Continental Mark II Coupe C56S3913 $80,000 $100,000 N/R $58,240 €51,079 -30% Cobalt Blue over Blue and White leather. The dignified Cobalt Blue Metallic paint of this Continental Mark II perfectly complements the graceful lines, and the two-tone Blue and White leather interior ensures the occupants plenty of mid-century luxury. Furthermore, the suite of power features from the seats to the windows to the brakes and steering mean that little effort needs to be exerted by those lucky enough to find themselves behind the wheel. While the exact date of the restoration is not known, it presumably occurred sometime in the vehicle's not too distant past, evidenced by the minimal wear to be found throughout. Over the last half century, this luxury cruiser is believed to have only had three owners. Sitting alongside its contemporaries, the gracefulness of the Mark II becomes immediately apparent. The restrained use of chrome (for the period) and wonderful proportions have ensured that the design has maintained the same level of elegance it did upon leaving the showroom 50 years ago. Sitting atop the American Luxury food chain at a time when the States was experiencing unprecedented success, the Continental represents the very best of post-war America.
7 1959 Nash Metropolitan Coupe E64069 $17,000 $25,000 N/R $13,440 €11,787 -21% Apple Green and White over Charcoal and White. This delightful little Nash Metropolitan was obtained by the consigner in 2013 from a couple who had held long term ownership of the car beginning in 1972. Upon this transfer, it was decided to fully restore the vehicle so that it could be enjoyed to its full potential. Over the next two years much of the Nash was repaired or replaced. The exterior received spectacular Apple green paint with freshly refinished brightwork, and conclusively, this diminutively sized automobile has quite the substantial presence. Mechanically, the engine was rebuilt along with the suspension and brakes, among other components. Upon completion, the quality of the restoration was tested over a 1,500-mile trek back home between Moscow, Idaho and Tucson Arizona. The vehicle arrived successfully and has been garaged since. A Metropolitan of this quality is sure to bring its next owner miles of entertainment and plenty of smiles. Now is the opportunity to get your hands on a fine example of a truly delightful automobile.
8 1989 Porsche 911 Carrera Speedster WP0ZZZ91ZKS173618 $200,000 $250,000 N/R $173,600 €152,254 -13% Titanium Silver over Bordeaux leather. The highly original, low-mileage Speedster on offer here was completed at the Zuffenhausen-based Porsche works in June of 1989. Finished as it appears today, the Speedster left the factory in the striking Titanium Silver color over a Bordeaux leather interior with matching carpets; a stunningly beautiful livery for the model, and authentically in tune with the era it was built. This special 911 was equipped with the US market emissions system and destined for the North American market. The car's original warranty book was stamped on August 25, 1989, and the car soon after found its first US owner. By the mid 1990s, the Speedster was exported to Jersey Island, where it has remained with just one owner until now. The Porsche has been kept in extremely good care and remains original throughout. Having been rarely driven, the car has only covered 3,768 miles from the time it left the factory to the time of cataloging. The Speedster has been continually stored inside, which has kept the car in "time capsule" condition and is really as original as they come. This superb 911 Speedster is complete with its original owner's and warranty manuals in pouch, spare keys, tire inflator kit, and its Porsche-issued factory Certificate of Authenticity detailing its original specification. From the very end of what is considered the original 911 design and benefiting from all the significant production upgrades such as the G50 5-speed transaxle, this top-of-the-line Speedster is rapidly becoming as collectible as its namesake 1950s progenitor. Finding one in original and unharmed condition like this car, with less than 3,800 miles on the odometer and trimmed in a superb and rare livery, is a rare opportunity not to be missed.
9 1934 Bentley 3.5 Litre Thrupp & Maberley DHC B75BL $175,000 $225,000 N/R $168,000 €147,343 -4% Black over Rich Brown leather. RHD. B75BL was ordered by M.S. Spencer-Nairn, of Fife, Scotland, the heir to the Michael Nairn linoleum company. In chapter 12 of his published family history, Silver Spoon, Mr. Nairn wrote that he sold his 1932 Lagonda Open Tourer and bought "…my dream car, a 3½-Litre Bentley…to be fitted with a drop head coupé body made by Thrupp & Maberly." According to the factory build sheets Mr. Spencer-Nairn specified that his Bentley include several non standard items: a speedometer with a clock mounted in the upper center of the dial, a steering column and gear lever that were two inches shorter than was standard, also it is stated that car was to be used for both "town work and touring." Mr. Spencer-Nairn took delivery of the car on June 18, 1934. Chassis B75BL was stored during the war. After the war a more piratical Bentley saloon was ordered. B75BL was sold to R.E. Merchant, of Derby, who owned it until 1984, it then came into the ownership of Howard Brown, a Californian working in London. It was repainted, and the chassis, mechanicals, and cosmetics were redone, resulting in a very reliable car and "a joy to drive." When Howard and Kathie Brown returned to California they brought their Bentley. In 2008, Mr. Brown had the car's body stripped to bare metal in preparation for repainting, but sadly, he died prior to its completion. The car remained in Mrs. Brown's ownership until it was sold to its current owner, who completed the freshening. Chassis B75BL remains in excellent mechanical condition. The rich brown colored leather upholstery, re finished woodwork, and Wilton wool carpets all work nicely with the black coachwork. The Bentley is fitted with correct new wheel discs and new Dunlop tires, and it will be presented to its fortunate new owner complete with an extensive history, which includes English log books, build sheets and the original owner's handbook that have been issued by Bentley Motor Cars, and the service file, which dates back to 1953. via Bonhams Scottsdale '16 Not sold $200k.
10 1962 Porsche 356B 1600 Coupe 118685 $70,000 $90,000 N/R $89,600 €78,583 Mid Ivory over Red leatherette. This very attractive, matching numbers 356B 1600 Coupe was completed at the Porsche factory on December 14, 1961 as a 1962 model. The car was equipped with the desirable electric sunroof from new and finished in the same livery as it sports today, Ivory exterior paint over a red leatherette interior with cool Corduroy inserts on the seats. Further options included ventilated chrome wheels and antenna. Restoration and maintenance work have been performed on the Porsche over the years, and this attractive little 356 is described by the consignor as being a highly enjoyable driver. It is supplied with a tool kit, owner's manual, and the Porsche-issued Certificate of Authenticity. A fine classic Porsche that is eminently usable still today, this attractive 356B merits close inspection.
11 1948 Fiat 500B Topolino 500B131699 $15,000 $25,000 N/R $28,000 €24,557 12% Light Grigio over Marrone leather. Presented in a period shade of light grey with red painted wheels and a brown interior, the Topolino's charm is in its simplicity. Described as an older restoration, the Topolino came to the US in 1985 when it was imported from Italy by then owner Alberto Pedretti. With a history file dating back to that period, the Fiat was maintained during Pedretti's ownership with an engine and transmission rebuild performed. Acquired by its previous owner about 15 years ago, and in current ownership for about 5 years, the Topolino is very original, and sports a newer replaced wool headliner, while the trunk has been tidied. An engine refurbishment has been carried out in recent times as well. Upgraded 500C tubeless wheels and a C aluminum oil sump have been fitted, and the Topolino is reported to run and drive well. With good fit and finish throughout, this Topolino presents as a functional and charming example of one of Italy's most beloved icons.
12 1964 Jaguar E-Type Series I 3.8 Roadster 881715 $220,000 $260,000 N/R $196,000 €171,900 -11% Triple Black. Completed at Jaguar's Browns Lane works on June 18, 1964, this lovely Series I 3.8-Liter Roadster was configured with left-hand drive steering and destined for the North American market. The new Jaguar was dispatched from the works on June 29, 1964, and headed to Jaguar Cars New York, which is listed as the selling dealer on the Jaguar issued Heritage Trust Certificate. In recent years, this spectacular Jaguar has been subject of a comprehensive restoration. Some of the finer details of the restoration include a refurbishment of the engine and an overhaul of the transmission with new bearings, seals, and gaskets. The body was brought down to bare metal and received a fresh coat of shiny black paint. In addition, the interior was fully trimmed in matching black leather and appropriate materials. The electrical system was wholly refurbished as well, and a new wiring harness was installed. Additionally, the chassis was media blasted and the suspension components received equal attention. Far more work was carried out than can be fully detailed within this brief description, but it is reported that the work done to bring this Series I into its stunning condition was thoroughly comprehensive. Most importantly, the original engine and cylinder head have remained with the car since leaving the factory. The car will be accompanied by restoration records and its Jaguar Heritage Trust Certificate. Expertly restored E-Types, like the one presented here, are highly sought after by collectors all around the world. With the vehicle on offer being in such fine condition, there is no better opportunity to put yourself behind the wheel of one of the most iconic sports cars of the 20th Century.
13 1991 Porsche 911/964 Turbo WP0AA2961MS480273 $150,000 $200,000 N/R $123,200 €108,051 -18% Grand Prix White over Black leather. This elegant Grand Prix White on Black Coupe is an excellent example of Porsche's potent 964 Turbo. Completed on February 28, 1991, this is one of just 674 produced for the US market and offers incredible performance, accredited to its turbocharged air-cooled flat six and sporting suspension. According to the car's original owner's manual, the Porsche was sold new from Hoehn Porsche of Carlsbad, CA in July of 1991, to a Mr. Edwin Thurston, III. Showing just 54,906 miles on the odometer at the time of cataloging, this well-cared for numbers-matching 911 remains in wonderful, largely original condition. According to the CARFAX report on file, the 964 Turbo has never been registered outside of California and appears to have been with just three owners in the Carlsbad area since new. Complete with tool roll, owner's manuals, and a large history file containing registration cards, maintenance records and a period brochure, this 964 is offered with all the right accessories. Along with a clean CARFAX report, this Turbo icon presents beautifully, very original throughout, and deserved serious consideration. A truly usable collector car, this era of air-cooled 911 is rapidly gaining popularity.
14 1973 Jaguar E-Type Series III Roadster UD1S21268 $90,000 $110,000 N/R $61,600 €54,026 -32% Turquoise over Black leather. Manufactured in November of 1972, and dispatched to British Leyland Canada in March of 1973, the roadster sold new to its first owner in Victoria on July 23, 1974. The car came equipped with 4-speed manual transmission, power steering, power brakes, and chrome wire wheels. In true roadster fashion, the car was ordered without air-conditioning, making for a much tidier dash and engine bay. The V12 Roadster is presented in its original and seldom seen charismatic livery of turquoise with black leather and a black top. The original numbers matching roadster has recently been gone through from top to bottom, both cosmetically and mechanically. The body received a high-quality repaint in the original shade of turquoise, the paint under the hood and trunk is believed to be original with no signs of any prior damage. The seats, carpet, and soft top have recently been beautifully redone. The braking system has been rebuilt and received new rotors and pads, and the steering rack has been rebuilt. With an odometer reading of less than 49,000 miles, which is believed to be original, the car is reported to be in excellent mechanical shape with a strong engine and healthy gearbox. The V12 power is transferred to the ground via four new Pirelli tires. Accompanied by its original books, tools, and Jaguar Heritage Certificate, this suburb low mileage example would be the perfect weekend cruiser, or as a welcome participant on any number of drivers events. The opportunity to acquire such a unique E-type should not be missed.
15 1963 Chevrolet Corvette 327/365 Coupe 30837S102254 $130,000 $160,000 N/R $128,800 €112,963 -1% Silver over Black leather. Chevrolet's second generation 'C2' Corvettes, especially the first-year, with the optional fuel injected 327 V8 engine, are among the most collectible of GM's Corvette model-range. While this example lacks such creature comforts as power brakes and steering or even air conditioning, the combination of a high output motor- with little resistance from the lack of accessories- with the 4-speed manual make for quite the stripped-down sporting combination. The restoration conducted on the vehicle has resulted in the a quite tidy package all around. A subdued combination of Silver over black further enhances the no-nonsense sporting nature of the vehicle. The exterior shows with lustrous chrome, and under the hood presents with equal care and attention to detail. An enduring icon of Americana, the C2 Corvette, specifically in fuel-injected, split window guise, makes for both and endlessly stylish and thrilling sports car. A well sorted example such as this is sure to find a new enthusiastic owner ready for spirited weekend drives.
16 1970 Mercedes-Benz 280SE 3.5 Cabriolet 111.027-12.002549 $325,000 $375,000 $362,500 €317,927 Mid Anthracite Grey over Burgundy leather. This exceptional example of the era's flagship Mercedes-Benz Cabriolet was completed by hand at the Mercedes-Benz factory in September of 1970. Sold originally to a presumably lucky resident of Las Vegas, the subsequent esteemed owner moved this luxurious Mercedes-Benz 280SE 3.5 V8 Cabriolet to the coastal sunshine of Malibu, California. Roughly a decade ago, the 3.5 Cabriolet was purchased by the consignor—a prominent Los Angeles-based collector of exceptional sporting motorcars—and soon after received a full restoration compliments of a noted Mercedes-Benz restorer and mechanic, Scott Melnick. The restoration attended to both mechanical and cosmetic areas of the car, and the result is nothing less than breathtaking. Anthracite Grey paint adorns the stunning Cabriolet bodywork, while the luxurious interior is trimmed in right Burgundy leather, and topped by elegant polished wood finishes. Known for their smoothness of operation, the 3.5-liter SOHC V8 under the hood embodies this trait entirely and makes the car effortless to drive, even in modern traffic thanks to power on tap. This fine example features the desirable floor mounted gear shift, giving the car a more modern feel as opposed to the steering column mounted shifting arrangement. Since the completion of the refurbishment, just 2,500 miles have passed under the wheels. Accordingly, little can be found in the way of wear (both in the interior and outside) and the chrome shines with prevailing luster. A recent service has been performed, ensuring the Mercedes-Benz performs its very best. The Mercedes-Benz 280SE 3.5's desirability stems from a combination of its rarity and effortless luxury and operation. An example restored to exacting standards such as this is surely a must-have for any true Mercedes-Benz enthusiast.
17 1950 Jaguar XK120 Roadster 670748 $120,000 $150,000 N/R $95,200 €83,494 -21% Silver over Red leather. This beautiful XK120 Roadster—or Open Two-Seater as officially called in the day—first roared to life inside Jaguar's Coventry facility on September 20th, 1950. As an early production car, it features some desirable early-production details, and was really coming off the line not long after the first batch of alloy bodied XK120's was produced. Originally finished in black over a biscuit and red trimmed interior and gunmetal colored convertible top, this left-hand drive Roadster was destined for the US market and was dispatched to Hoffman Motor Car Company in New York in February of 1951. It has likely remained within the United States since. The car is believed to have been bought new by a dentist in Miami, FL, and been in the care of just three owners since then. The XK was purchased by the consignor in 2008, and has since been treated to a comprehensive, nut-and-bolt restoration. During the meticulous process, the body was stripped and repainted in the period-correct silver color, while the chassis was refurbished as well. Engine, gearbox, and clutch systems were evaluated and restored, as was the electrical system, brightwork, and interior. Today, this iconic sports car is beautifully presented inside and out. Under the bonnet, the original matching-numbers, 3.4-liter XK engine and 4-speed transmission give this XK120 performance on par with its striking looks. The silver paintwork nicely suits the sensuous curves of the body and accentuates the complimentary red leather interior. The bodywork is straight with good panel fitment and the paintwork has a lustrous shine. The minimal brightwork on this XK120 is in very good condition, as is the leather interior, which is nicely trimmed and shows minimal signs of wear. This XK120 is well-sorted throughout and ready to be enjoyed by its next owner, on spirited open-air drives, touring events, or car shows. It offers a great opportunity to acquire an engaging driver's car that is also beautiful and eligible for various driving events.
18 1956 Austin-Healey 100M BN2 'Le Mans' Roadster BN2L/232949 $180,000 $220,000 Not sold Not sold N/A Black and White over Dark Blue. Offered here is an extraordinary example of the increasingly popular and rare, factory 100M Le Mans Healey, eligible for some of the most prominent motoring events around the globe. According to its Heritage Trust Certificate, this fine Austin-Healey was completed at the Longbridge Austin-Healey works on June 6, 1956. A BN2 model, this example benefits from having been factory equipped with the 100M Le Mans package, including a louvered hood, cold air intake, and other performance enhancing details. Furthermore, it featured the four-speed overdrive transmission, and the numerous smaller improvements implemented during the course of production since the introduction of the BN1 in 1953. The left-hand-drive Austin-Healey was equipped with a heater, miles-per-hour speedometer. and a laminated windscreen. It was finished in black with Reno red coves, over black upholstery and weather equipment. Like most of these iconic British roadsters, this BN2 was destined for the North American market. The Healey's early history remains unknown, but in the 1990s it emerged when it found its way into the collection of Sharon and Dick Gunthell of North Salem, NY. During their ownership, a thorough restoration was performed on the rare Austin-Healey by Wappinger Falls, NY-based Lakeside Auto Cosmetics. Many photos and receipts from the comprehensive restoration can be found in the sizable history file accompanying the sale of the car. This fine example of one of Britain's most iconic Roadsters looks and performs like a true sports car should. On a recent test-drive, the BN2 100M Le Mans offered spritely acceleration, good braking and handling, and a smooth gearshift. Equipped with the desirable 100M Le Mans upgrades from the factory, the BN2 is true to the model's performance heritage, and would be a wonderful entry on a number of classic car driving events and rallies. The Healey's engine and body tags are still intact, and match the Heritage Trust Certificate. Overall, this wonderful example of Austin-Healey's excellent 100 BN2 should offer its next owner much joy and driving excitement. In addition to the aforementioned history and restoration file, this 100M Le Mans is offered with owner's handbook,100M Le Mans Registry Certificate, and the British Motor Industry-issued Heritage Trust Certificate. Mille Miglia eligible, the classic 100M Le Mans Healey remains one of the most popular mid-century sports cars ever produced, and this fine example deserves serious consideration.
19 1970 Mercedes-Benz 280SL 113044.10.015795 $100,000 $140,000 N/R $100,800 €88,406 Mid Anthracite Gray over red leather color scheme, this 280SL is a perfect all-around car for rallies, local shows, and Sunday cruising. Outstanding features include the desirable 4-speed manual transmission, air conditioning, and a Becker radio. The 280SL joined the prominent collection of the Los Angeles-based consignor in 2008, and from this point, a collection of well-documented service records arise. These invoices display thousands of dollars of cosmetic and mechanical work being conducted, and as a result, this 280SL stands today as a very fine example. From the point of introduction, the W113 has been praised for both its attractive looks and technical advancements and will surely continue to be a desired motorcar by enthusiasts for decades to com
20 1987 BMW M6 WBAEE1409H2560605 $70,000 $90,000 N/R $72,800 €63,848 Mid Cinnibar Red over Natural Nappa learther. This stunning BMW M6 must be one of the finest in existence, with less than 31,900 miles in its 32-year life, it is in stunningly well-preserved and largely original condition. More remarkable is the fact that the Natural leather interior has remained beautiful and unsoiled. Having resided in the same ownership for decades, this remarkable M6 is still riding on original type TRX tires. Clearly well-protected, much of the original paint is as close to flawless as you will find on one of these cars. The polished aluminum door jams glisten without any scratches. As one might expect every factory tool is present, and the engine bay is as clean as the rest of the car and shows no modifications of any sort. The car's impressive history file includes service receipts dating back to when the car was nearly new, the original window sticker, a clean carfax, and period paraphernalia. The car runs and sounds much like you would expect a virtually new M6 to be like; it is tight and responsive with no signs of wear. As the value of these cars starts to appreciate, this exceptional example warrants serious consideration. It is difficult to find one of these cars with under 100,000 miles; therefore, finding one with less than 31,900 and in this stunning state of preservation is an opportunity that should not be missed.
21 1996 Bentley Azure Convertible SCBZK14C4TCX53631 $50,000 $70,000 N/R $72,800 €63,848 4% Black over Silverstone Grey leather. Wearing a fine coat of Black paint, this Bentley Azure looks every bit as lavish as it did when it left the Crewe plant just over two decades ago. Inside, the interior was made to match with Silverstone Grey hides adorning the acres of space available, while black leather center console, carpets, and contrasts complete an opulent look. The whole package, this magnificent hand-built motorcar has been well-preserved over the years and even commonly fatigued pieces, such as the forest's worth of wood veneer, have stood the test of time. The vehicle's life began in the sunshine of Los Angeles and was purchased by its first owner at Rolls-Royce of Beverly Hills. For the remainder of the 1990s, the car resided in Southern California before moving to Texas, and then to its long-term owner in British Columbia. Just 15,800 miles are recorded on the odometer at the time of cataloging, a figure well-documented in the history file, although a clerical error was indicated on the CARFAX in 2001. Over the span of two decades, the car has been well-maintained, and service documents on record all but confirm this fact. This is a wonderful opportunity to purchase a spectacular open-top Bentley who's retail price when new rivaled that of a modestly sized home.
22 1967 Pontiac GTO 242177G127765 $30,000 $40,000 N/R $42,560 €37,327 6% Burgundy Red over Black vinyl. In addition to being nicely presented in Burgundy red, the 1967 Pontiac GTO Two-Door Hardtop offered here is equipped with air conditioning, power brakes, and steering. The interior is trimmed in Black vinyl and the GTO rides on Rallye II wheels wrapped in appropriate red-line tires. A comprehensive restoration has been performed, and the car presents exceptionally well inside and out. The owner has enjoyed the potent Pontiac for the past eight years or so, and reports it runs well and the powerful engine gives it exceptional performance. Copies of the car's original factory build sheets have been supplied by the historians at Pontiac Historical Services and will accompany the sale. In 1967 Pontiac called the GTO "The Great One" and it is still great today, especially with a healthy 400 engine and a 4-speed. A superb collector car for lazy Sunday cruising, or to enter on one of the many rallies this car is eligible for (e.g. the Texas or Copperstate 1000) this GTO deserves serious consideration.
23 2003 BMW Z8 WBAEJ13403AH62184 $175,000 $225,000 N/R $143,360 €125,732 -18% Silver Metallic over Black and Red leather. This Alpina V8 Roadster, one of just 555 examples produced worldwide and 450 for the US market, first landed on US shores on March 4th, 2003. Two months later, the first owner took delivery of this sporty roadster in Knoxville, Tennessee. During the first owner's brief fifteen months with the car, this Alpina covered nearly half of its overall miles. The car then ventured west to California, where it was acquired by its second owner in 2004, a La Jolla, California-based enthusiast, with whom the car would remain until 2016. While being serviced regularly and used sparingly during his 11-year ownership, he covered just over 8,000 miles in this stunning V8-engined Alpina. The second owner showed the car occasionally, including several appearances at the La Jolla Concours d'Elegance. The CARFAX report lists the ownership history correctly, but also has some clerical errors recorded. Having benefited from collector ownership since 2004, this two-seater remains in excellent original condition. The Silver Metallic paintwork, complimented by the unmistakable 20-inch Alpina multispoke wheels, is in stunning condition and accentuates the sleek BMW 507-inspired bodywork designed by renowned car designer, Henrik Fisker. The interior, swathed in black and red leather, is in similarly great condition with no discernible wear. This car has undergone service and maintenance in the past years, including fitment of new tires, gaskets, and a new starter motor. The Alpina-tuned V8 engine runs admirably and the Steptronic automatic transmission shifts without incident. This rare German Roadster has spent the past three years in Southern Florida with its third enthusiast owner and remains ready to be driven and enjoyed. Included with the sale are the original books, tool kit, extensive service records, and the matching factory hardtop and stand.
24 1959 Lister Jaguar BHL123 $2,000,000 $2,600,000 Not sold Not sold N/A White and Blue over Race. RHD. Mr. Briggs Cunningham, USA (1), Sebring 12 Hours '59 Bueb/ Moss Disq., raced in USA by Hansgen and others, Grossman (2), Forno (3), raced, unknown, Tony Crossingham '70s, William Symons, Chris Drake, UK, Dean Watts, USA, restoreed, Dan Margulies, UK '90, various, Silverman colleection '00, restored by The Vintage Connection. BHL 123 is offered with an abundance of rare parts, as well as a comprehensive history file containing numerous photos from its incredible racing career in the hands of some of the greatest drivers of the era, as well as copies of many articles and registries. It is safe to say that BHL 123 is very well documents. Today these incredible Lister's are considered the further development of Jaguar's legendary D-Type, and play a major role in historic sports car racing throughout both the USA and Europe. As offered here BHL 123 survives as a unique historic document for the contemplative collector, while also having self-evident potential as an active historic racing car for a new 'user' owner. via Gooding Scottsdale '10 $1.1 mil.
25 1948 Chrysler Town & Country Convertible 7406635 $110,000 $140,000 N/R $75,600 €66,304 -31% Seacrest Green and Wood over Tan and Green leather. Of the rare Town & Country breed, this extraordinary example stands out in both originality and appearance. A largely original example with less than 65,000 miles recorded on the odometer, this 1948 Town & Country has been refinished in the car's original color of Seacrest Green, and is both charming and classy in every way. The wood is expertly refinished and the tan canvas top fits nicely. The brightwork is all of fine quality and the trim wheel rings stand out on a set of wide whitewall tires. Postwar material shortages delayed the introduction of true whitewalls, so Chrysler resorted to white-painted metal wheel trim on most cars well into 1947. Not until 1948 were genuine whitewalls readily available. The interior is done in attractive green and tan leather, nicely complimenting the wood body and green exterior paint. The car has Chrysler's very reliable and strong 323 cubic inch straight-eight engine, as used by the top-of-the-line New Yorker and Imperial, driving through the M-5 semi-automatic four-speed transmission with Fluid Drive. The dashboard features elegant brightwork and trim, spectacularly color-coded by the same Seacrest Green color as seen on the exterior. Out front, a set of yellow-lens fog lights adorn the impressive and confident-looking grill, while a period spotlight is affixed in the driver's door area to aid on a dark evening driving out in the countryside. Town & Country Convertibles always attract attention, but this beautifully finished Seacrest Green over green and tan leather and cloth seats flies above the rest. The last of the true woodies, this Chrysler is a CCCA Full Classic® and would make a brilliant and comfortable tour car. Alternatively, one can enjoy it for how it was originally intended—on any sunny day for a nice drive! A prime example of Chrysler's flagship of the postwar period, this Town & Country Convertible would be a charming addition to any collection.
26 1970 Ferrari 365 GT 2+2 13139 $125,000 $175,000 $198,800 €174,355 14% Rosso Amaranto over Nero leather. via Luigi Chinetti Motors to Dr. Peter Kirsch, KY, ISA (1), D.G. Whitney, GA (2), unknown, Don Croutcher '80s, Mr. Duane Dunwoodie, CA, vendor. A close inspection of 13139 today, reveals a highly original car, retaining much of the original factory-installed black leather interior, trim and headliner, all of which carries an inviting patina. Outside, the original chrome and brightwork, glass, and Borrani wire wheels remain as beautiful, and the exterior bodywork appears to have seen just one repaint in the original Amaranto color. The odometer displays just 26,659 original miles at the time of cataloging, and the car's original engine remains intact up front. Offered with Marcel Massini's history report, a comprehensive history file with many old receipts, tools, jack, and owner's manuals, this 365 GT 2+2 really has the feel of a car which has been cared for and spared from abuse and neglect. This fine example of Ferrari's best-selling 2+2 features creature comforts such as power windows and power steering, air conditioning, and a classic Blaupunkt radio, making it an ideal car to use on drives and tours. via Bonhams Quail '07 $144k.
27 1956 Porsche 356A 1600 Speedster 82789 $375,000 $450,000 $362,500 €317,927 -3% White over Red leatherette. Departing the Zuffenhausen-based Porsche works on November 30, 1956, Speedster 82789's white exterior reflected the German racing cars of the pre-War era, while the red leatherette interior provided an attractive contrast. The original destination for this Porsche was the sports car hungry US market, and the cars options were USA style bumpers, sealed beam headlights and antenna. The Porsche's early history remains unknown at this point, but it is believed to have spent decades in California, where it was purchased by the consignor from an estate in need of restoration. Over the course of several months, no stone was left unturned and no detail ignored in an effort to bring this Porsche into its former state of excellence. The restoration was carried out by German car expert Jeff Huber, of Huber Restorations, in Tulsa, Oklahoma, while a handful of other shops conducted supplemental work. The matching numbers engine was refurbished, and the finer elements, such as the brightwork and original instruments, were also handled by specialists' shops. Finished in the color combination it left the factory in over 60 years ago, this restoration was completed during the final months of 2018. As mentioned previously, the original engine has remained with the vehicle for its entire life. In addition, stampings on the front hood, engine lid, and both doors confirm that the body panels are original to the vehicle. Accompanying this spectacular Speedster is the Porsche-issued Certificate of Authenticity, restoration records, an owner's manual, and a tool kit. The 356 Speedster was Porsche's ultimate expression of the raw sports car, and this exists as a prime example of one of Stuttgart's most beloved models. This spectacular Speedster would be a superb participant in any number of significant rally events, such as the Copperstate 1000 Road Rally, and would surely offer the driver and passenger a thrilling ride. With its original matching-numbers engine and body panels still intact, this Speedster checks all the boxes.
28 1970 Ford Mustang Boss 302 Sportsroof 0T02G126865 $50,000 $75,000 N/R $50,400 €44,203 Mid Bright Gold Metallic over Medium Ginger Rhino and Corinthian vinyl. This Mustang—a Boss 302 in 2-door Coupe with 4-speed manual transmission—first left the Metuchen Ford production line in November of 1969. The new 1970-model year car was painted Bright Gold Metallic and trimmed in Medium Ginger Rhino/Corinthian Vinyl with bucket seats. The list of options installed at the factory included the 4-speed wide ratio manual transmission, Traction-lok differential, Philco AM radio, and shaker hood scoop. The fastback's bodywork has been repainted yellow with black Boss 302 stripe kit during a comprehensive nut-and-bolt restoration. This was performed prior to the acquisition by the consignor in 2005. Inside and out the sporty Boss 302 looks exceptional and factory correct, and the car performed very well on a recent test drive by a Bonhams specialist. The car is accompanied by the comprehensive Marty Auto Works Elite Report, neatly documenting this desirable muscle car. A superb collector car for lazy Sunday cruising, or to enter on one of the many rallies this car is eligible for (e.g. the Texas or Copperstate 1000) this Boss 302 deserves serious consideration.
29 1967 Simca 1000 Coupe 154970 $25,000 $35,000 N/R $24,640 €21,610 -1% Bleu Louisiane over Tan leather. This Simca 1000 Coupe was delivered new to Mr. D. Fogliati of Meyreuil, France in 1967. Finished in Bleu Louisiane with an orange cloth and vinyl interior, it was registered 3059CP 13 and received its hand-painted plates from a local garage (still on the car today). Mr. Fogliati used his little Coupe quite sparingly, and clearly prized his possession. He retained ownership of the Coupe until his death less than a decade ago, at which time it was sold to a Dutch collector. After a short period of ownership, the car passed through a Dutch dealer to an American collector who specializes in original cars. The Simca was brought to the US in 2011, where it was then purchased by a renowned automotive historian, author, and collector. At the time of purchase, the odometer showed fewer than 22,000km, and today has only covered approximately 500 further kilometers. With the exception of a re-spray of the left rear quarter from long-ago, the exterior paint is original, as is the entire interior—which still boasts Mr. Fogliati's engraved St Christopher's medal. The impressive originality of this Franco-Italian Sports Coupe was recognized at the highest level, earning the coveted FIVA / HVA Most Well Preserved Vehicle Award at the 2013 edition of The Quail, A Motorsports Gathering. Experiencing this unrepeatable example of charm and style is truly magical, creating the atmosphere of stumbling upon a provincial garage where the prized possession of a caring owner is being offered a few years after first delivery.
30 1964 Porsche 904 Carrera GTS 904-012 $1,400,000 $1,600,000 Not sold Not sold N/A Dark Green over Blue. RHD. via Otto Zipper to Steve Earle, CA, USA (1), via Otto Zipper to Steve Berg (2), raced by Neumann, Bridgehampton 500 '64 #37 Scott 2nd, raced by various in '65, Robert Redford (3), Mr. Danny McLaughlin (4), Jim Tidwell (5), Nelson Rath, KY (6), Stefan Talpe, Belgium '82 (7), restored by Apal and others with a 911 engine, unnamed, Denmark '16 (8). The car is accompanied by the previously mentioned comprehensive history file, containing records dating back to when the car was brand new, numerous receipts, registration and title certificates, letters, and a copy of the Porsche factory original built record (Kardex).
31 1989 Porsche 911 Turbo Flachbau Cabriolet WP0EB0939KS070407 $175,000 $250,000 N/R $229,600 €201,368 Mid Black over Black leather. This exceedingly rare Porsche 930 Turbo Cabriolet Slant Nose was produced in the final nine-month production run of the original 930 Turbo, during which time these cars were fitted with the desirable Getrag G50 5-speed manual transaxle. Combining the factory Slant Nose configuration and the upgraded transmission, this model remains among the most cherished of the celebrated 930 Turbo. According to the Porsche-issued Production Specification Certificate on file, this 930 was completed at the Zuffenhausen Porsche works on February 23, 1989. The new Cabriolet was fitted with the factory Slant Nose option ($28,000) and G50 transaxle, painted and trimmed in black, and optioned with Blaupunkt Reno radio, limited slip differential, a shorter gear shift lever, amplifier system, supple leather seats and Goodyear tires. The car was equipped for the US market and has remained here since. Having been sparingly driven throughout its life, the car has covered fewer than 24,000 miles from the time it left the factory. The mileage is documented on the CARFAX and AutoCheck vehicle reports, and upon close inspection, it is evident that this Porsche has been very well cared. The exterior paint remains in largely original condition, as does the luxurious interior. Factory-applied decals and labels are still intact, as are glass, lights, and lenses. Also, the factory installed Blaupunkt radio remains situated in the dash. The cars original radio, warranty, maintenance, and owner's manuals are still with the car—even in the original pouch. The history file contains further records of service and maintenance, as well as a period brochure for the model. Spare keys and tools are still with the car as well. This desirable, end-of-the-run 930 Turbo G50 Slant Nose Cabriolet is among the rarest models in Porsche's history. With less than 24,000 miles since new, and largely original and unmolested condition inside and out, this must be one of the finest examples available.
32 1934 Mercedes-Benz 500K Mayfair Tourer 123689 $1,000,000 $1,400,000 N/R $830,000 €727,942 -17% Dark Green over Cream leather and top. Kommission 207792. 1 of 8 rolling chassis supplied to UK. RHD. via Mann Egerton to Sir Everard Talbot Scarisbrick, UK (1), Mayfair Tourer coachwork fitted, unknown, via Jack Bond to unknown '52, later to USA and Arnold Dubb, David Cohen, Dr. Henry A. Camperlengo, Paul and Barbara Karassik '73, later to UK, later to Don Williams, USA, William Lassiter '92, unnamed '99, via RM Monterey '14 $825k, offered at Bonhams Amelia '15 Not sold $1.25 mil.
33 1957 Ford Thunderbird E7FH169124 $60,000 $80,000 N/R $53,200 €46,658 -11% Bronze over Colonial White. This fine example of Ford's classic Thunderbird features the desirable "E-Code" high performance 312ci V8 with two 4-Barrel Holley carburetors which provides this luxurious Ford with substantial grunt. Furthermore, the car is fitted with the rare, optional 3-speed manual floor shift transmission, giving the car an even sportier appeal. Adding to the stylish nature of the automobile is the attractive combination of Bronze paint with a Colonial White interior. The known provenance of the Ford begins in 1996 when the previous owner purchased the car. Fifteen years after his acquisition, the Thunderbird found itself in the hands of the current owner, a prominent Los Angeles-based collector. Files on hand indicate a large amount of restorative work being conducted around 2011 to bring the car back to fine running order. Over $16,000 was invested in the project and the work was completed by Prestige Thunderbird Inc. of Santa Fe Springs, California. Presenting in wonderfully restored condition and fitted with the classic Town & Country radio, this lovely example is ready to enjoy at local car shows and events, or on a weekend drive.
34 2002 BMW Z3M Coupe 5UMCN93442LK61081 $50,000 $70,000 N/R $56,000 €49,114 Mid Imola Red over Black leather. This exceptional example of the rare Z3 M Coupe has the more powerful 319bhp S54 engine introduced near the end of the model run and is one of only 21 examples produced in Imola red over red and black livery. Believed to be a 3-owner car from new, the M Coupe has covered less than 23,500 miles, and remains in original, well-preserved condition throughout. The BMW is offered with full service history and the original window sticker. Running and driving beautifully, the little pocket-rocket Z3 M Coupe is a spectacular "young-timer" collectible, which many believe will continue to appreciate as it ages.
35 1972 Maserati Ghibli 4.9 Litre SS AM115/49*2126 $260,000 $300,000 N/R $229,600 €201,368 -23% Giallo over Nero leather. This definitive Ghibli with its ferocious four-nine engine has a great and extensive file of documentation which commences with copies of the factory delivery information from Maserati Classiche. Those papers confirm '2126' to have been built to its superior mechanical specifications and being in the works in spring 1971. The completed car was finished as it is today in Giallo (yellow), with black interior and optioned with 5 speed transmission, power steering and air conditioning. Ultimately it would arrive in the US in 1972, and although that first purchaser is not recorded, within the first few years of its life we know from the records on file that the car was handled by famed dealership Miller Motor Cars in Connecticut, the Giallo car being sold to a Mr. Edmund Bilhuber, of Summit, New Jersey, with a mileage of a mere 23,653 on the clock. Bilhuber would retain the car for many years, and its next owners are charted through to this day. In the 2016, the car was repainted to the yellow livery it wore originally and considerable expenditure on detailing and making it reliably functional. Today, the car can show an accrued mileage of a whisker over 47,000 miles, which is supported not only by its documentation, but also the condition of its interior, which is unmistakably original and yet remains in remarkably good order for its 47-year life span. A sensitive balance of quality external aesthetics and well-preserved cabin has the effect of retaining the sensory experience of an old car when driving and the outward appeal of sparkling paint. One of the most Iconic GT cars of the 20th century, the Maserati Ghibli offers stellar V8 performance and classically proportioned styling. A finely preserved example like the one presented before you will find itself comfortable presented on the lawns of shows across the country and equally blitzing hundreds of miles of interstate.
36 1955 Mercedes-Benz 300SL Gullwing 198.040.5500548 $1,150,000 $1,350,000 $1,110,000 €973,513 -3% Mercedes-Benz Silver (DB 180) over Red leather. US delivery via Max Hoffman in Ivory (DB 608) over Red leather (1079), later with Ottmar Thomas '72 – '90, Paul Russell & Company '90, Lothar Motsenbacher, repainted in current livery. Totally authentic. via RM Scottsdale '16 $1.155 mil.
37 1932 Packard Twin Six Coupe Roadster 900-371 $300,000 $400,000 N/R $212,800 €186,634 -29% Cream and Beige over Brown leather. This highly attractive Twin-Six was acquired by the vendor 40 years ago. At the time, the owner possessed a 903 Super Eight Coupe Roadster and this Twin Six that wore five-passenger coachwork at the time. A swap of only the bodywork behind the fire wall was executed. The Twin Six chassis was in fine, highly complete shape and the Super Eight body lined up perfectly with the holes in the chassis. The result was an all Packard made, Twin Six Coupe Roadster – for many the Holy Grail of Twin Six cars. This was how it was done at the factory and common at Packard Dealerships to meet demand and customer needs. The chassis/boy swap was done exactly to Packard standards with advice from Packard owners from around the country that Mr. Ritner knew. A meticulous and thoroughly documented restoration was undertaken and finally completed in 2006. In 2008 the Packard was granted "Full Classic" status by the Classic Car Club of America. The files for this Packard are superb. Photos of both cars prior to swap and extensive photos documenting the comprehensive restoration performed are on hand. The Packard has been used sparingly and meticulously cared for in the years since the restoration. Today the Packard presents very well and the recent restoration looks fresh and authentic. The magnificent looks of this model are on full display. The car is exceptionally well proportioned with all the exquisite details that make a twelve-cylinder Packard so special. From the instrument cluster to the headlights to the engine block, it is fully apparent that Packard was at the top of their game in this period. A beautifully restored example of one of the most desirable factory coachwork cars. A highly usable and great driving classic this is rare chance to acquire one of the most elusive Packard models.
38 1914 Stevens-Duryea Model DD Tourer 32105 $200,000 $300,000 N/R $72,800 €63,848 -64% Red over Black leather. This original, unrestored Stevens-Duryea sold new to J.J. Kadderly of Portland, Oregon in 1914 for $5,000. It resided alongside a Detroit Electric in Kadderly's carriage house at his Portland estate for many years. Two early collectors approached Mr Kadderly in 1948 about selling the two antique autos. He agreed to sell the Detroit (now in the LeMay Museum collection) but the Stevens was retained. Mr. Kadderly had hoped to power a boat with the Stevens engine – fortunately this never happened. Four years later a Portland enthusiast purchased the Stevens, and fortunately, the cars originality was appreciated. Aside from a very sensitive repaint many years ago, the Stevens remained all original. The current owner purchased the Stevens from the daughter of the owner having learned about it at the Portland Swap Meet. This exceptionally original car is one of just 5 Model DD Stevens-Duryeas today. It has the distinction of being the only 1914 built example. #529, a near twin of this one, resides in the spectacular Nethercutt collection. There is little doubt that this is the most original of the 5 DD cars. With all its original upholstery, it preserves the superb quality these cars were built to that is so difficult to duplicate today. These big six-cylinder Stevens-Duryeas have an excellent reputation for performance and reliability. The combination of excellent engineering prowess combined with the superb build standards of the construction place them firmly in the ranks of the finest American cars of their time. Thankfully its three Pacific Northwest owners have all appreciated the originality of this fine auto. Aside from a carefully executed repaint many years ago the condition is highly original. A car built to such a quality standard is particularly rewarding in original condition. These original examples typically drive and operate in a silky smooth way so difficult to regain in a restoration. A superb example of a rare car, this Stevens has wonderful originality but also excellent potential as a fine touring machine. This certainly represents a great opportunity to acquire a superb motorcar with great history.
39 1932 Packard Super 8 Coupe Roadster 193823 $200,000 $250,000 N/R $204,400 €179,267 Mid Black over Black leather. Delivered new in Greenwich, Connecticut November 6, 1931, this wonderful Packard would resurface in Billings Montana in 1933. On November 21, 1933 Mr. C.T. Rykken purchased the Packard form Williams Motor Co. in Billings. Copies of the five $87 installment checks Mr Rykken paid are included in the files. Mr Rykken was the owner of Rykken's Garage in Musselshell, Montana. For the next 75 years, the Packard would reside in the Rykkens ownership. It was used as regular transport until 1948 and made the trip from Montana to Oregon several times in this period. When acquiring a new car in 1948, the decision was made to keep the Packard and not trade it in – with the idea of restoring it later. In 1970 the Packard was sold to his son and the restoration commenced (well documented in the files). The elder Mr. Rykken participated in some of the restoration of his beloved Packard and was thrilled when the car was completed in 1978. Many trips were made in the now restored Packard before it was finally sold out of the family to the current owner in 2007. Since this time, it has resided in a fine small collection where it has been well looked after. Wisely finished in the striking black over black color scheme, this very proper coupe roadster looks all the sporty machine it is. The most desirable body style from this landmark year of the Packard brand. Equipped with the most potent iteration of the classic Packard straight eight, these cars are highly responsive and have wonderful road manners. A wonderfully presented example of one of Packards best, this very appealing machine with superb history is highly recommended.
40 1957 AC Ace Bristol BEX385 $300,000 $375,000 Not sold Not sold N/A British Racing Green over Black leather. This desirable Bristol powered AC Ace left the factory on November 27, 1957 with a Bright Blue Metallic paint, light beige interior, blue top, and tonneau cover. The new Roadster was original equipped with a left-hand drive steering arrangement, just as it appears today. Destined for Precision Autos of Houston, Texas, the original owner is unfortunately not listed within the records on hand, but the vehicle subsequently left the United States for France. M. Davin Maron of Marseille was the gentleman who acquired the vehicle at this time, reportedly with the engine in need of some work, at which time it is believed that a period correct, replacement unit was fitted. In February of 1980, the Ace-Bristol was exchanged for an Alfa Romeo, and would soon be back in the US. The next known owner, the late Mr. Tom Mittler of Mishawaka, Indiana, bought the car in 1989 and it entered his legendary collection of sports and racing cars. Today, this desirable LHD AC Ace-Bristol is offered from a prominent Los Angeles-based collection, and is sporting the traditional British Racing Green paint and black leather interior it wears so well. Records indicate that a brake service was conducted on the car in recent times, and many accompanying items such as the tonneau, soft top, side curtains, and jack have been retained and is sold with the car. A traditional English sports car in every sense of the word, this AC Ace satisfies every need of a true motoring enthusiast: a smooth inline-6, swooping bodylines, and wind in your face. A fine example such as this will continue to be an object of desire for many decades to come.
41 1971 Maserati Indy 4.9 Coupe AM116/49*1208 $90,000 $110,000 N/R $84,000 €73,671 -7% Grigio Argento over Rosso leather. Bonhams is pleased to offer this outstanding 1971 Maserati Indy 4900. The car is the 45th example of only 300 Indy 4900s produced. Adding to its rarity, the car is 1 of only 39 specimens that were sent to the US with the highly desirable ZF 5-speed manual transmission. In accordance with the Maserati Classiche documentation, the Indy was ordered new by Grossman Motor Cars of New York in April of 1971, with a production date set for September of that same year. The grand tourer was outfitted with air conditioning, power steering, Borrani dial forged wheels, power windows, and a Blaupunkt AM/FM radio. In 2016, the Indy and its 4.9-liter power plant were the recipients of a comprehensive, yearlong restoration which has left the car in impeccable condition. The exterior received new paint and chrome, the interior was completely re-trimmed, and the mechanics and electrics were sorted. Receipts from the restoration are on file, detailing the extensive work performed. The car retains its original, numbers matching 4.9-liter engine that it was fitted with at the factory. The Indy is accompanied by its original owner's manual, tool kit, Maserati Classiche documentation, certificate of origin, and restoration receipts. The Indy is often praised as one of Maserati's great road cars of the era. The classic Vignale coachwork perfectly emphasized the cars outstanding performance, yet gives the car enough elegance to make it worthy of the trident on the hood. With its 4.9-liter engine, ZF 5-speed manual transmission, and desirable livery, this particular example is undoubtedly one of the finest. An excellent car for high-speed rallies such as the Copperstate 1000, this stylish Indy 4900 is ready for its next caretaker.
42 1971 Mercedes-Benz 280SE 3.5 Coupe 111026.12.004197 $150,000 $180,000 Not sold Not sold N/A Dark Red over Cognac leather. Presented before you is an outstanding and highly original Mercedes-Benz 280SE 3.5 Coupe. Completed at the Stuttgart-based Mercedes-Benz plant in April of 1971, the luxurious motorcar was initially procured by a gentleman in the state of Washington, with whom the car spent the majority of its life. When the owner unfortunately passed, the car was sold off with the rest of the estate in 2015. MB Classics in Costa Mesa, California would be the next caretaker and go on to detail the cosmetics and service the mechanicals. Later, the car received its first and only re-paint to the factory correct original color of Dark Red. Inside, the original rich Cognac leather hides adorn the interior and greatly contribute to the traditional Mercedes-Benz sense of luxury. Remarkably, the glass, chrome, interior, wood, and the mechanical components are all original. In 2017, the Mercedes-Benz was further refurbished when a new radiator core was installed alongside other mechanical servicing and some cosmetic touchups. Unsurprisingly, the vehicle was awarded the "Silver Star Certificate" by the Mercedes-Benz Club of America and is destined to win further awards and prizes in the future for the superb original and preserved condition it is in. Less than 42,500 miles appear on the odometer and provides solid evidence to the limited use and well cared for condition of the vehicle. By possessing a suite of creature comforts, a powerful V8 engine under the hood, and restrained Teutonic styling combined with the quality that comes from low production figures and hand-built construction, the 3.5-liter 280SE is truly a tour de force of classic motoring. A superlative example such as this fitted with the desirable floor mounted shift lever is ready for dual purpose Sunday driving and show presentation. Look no further for one of the best Benz's on the road.
43 1987 Ferrari 328GTB 68647 $140,000 $180,000 N/R $95,200 €83,494 -32% Bianco over Cream leather. This excellent low-mile, US from new 328 GTB is one of very few built and surely the best example around. It benefits from having been meticulously well-kept and sparingly used for its entire thirty-two years on the road. Finished in the classic White over Beige color scheme, this 1987 model year example was completed at the Maranello Ferrari factory in December of 1986. The 328 GTB was equipped for the US market, where the cars first owner would take delivery in March of 1987. This first owner was Ms. Linda Nelson of Santa Fe, New Mexico. The white Ferrari would remain in New Mexico until the early 2000s, when it migrated further westward to California. The car's low mileage and whereabouts is neatly documented in the impressive history file accompanying the sale of the car and speaks to a life of pampered care and regular maintenance by marque and model experts. Today, the car shows fewer than 15,100 well-pampered miles from new—a fact documented by both its service records and clean CARFAX report. Exceedingly original, the paint appears to be factory correct, while the interior shows no evidence of dye-work on the leather, panels, or carpets. Under the engine cover, the zinc/cadmium plating is still intact and shining on the hard fuel and other lines, while the rest of the engine bay is carefully detailed and well-maintained. The underside of the car is reported to be just as clean as the top as well! Receiving its most recent major service, including a change of timing belts just about 1,000 miles ago, this 328 GTB is reported to be a lovely car that drives exactly as Ferrari intended when the it was sold new. The electronics are understood to be in fine order and the A/C blows cold. The car is offered with its original owner's manuals in pouch, and the aforementioned history file. Almost never seen when new, this is a rare opportunity to acquire a hardtop Berlinetta example of the popular 328 from the best iteration of the model. Not only that, but a time-warp example that feels as close to showroom fresh as they get.
44 1954 Ferrari 500 Mondial 0438MD Unknown Unknown Not sold Not sold N/A Blu over Rossso leather. RHD. Porfirio Rubirosa, France (1), Santa Barbara '54 Rubirosa 7th, John von Neumann '54 (2), raced by various incl. Ginther and Hill, tenuous links too James Dean, 3 litre 750 Monza engine fitted, Lew Yates (3), Chev V8 fitted, various incl. Richard Merritt, Ed Niles, Rodney Felton, UK, David Black, unknown, vendor '12. Classiche certified and restored with Classiche stamped engine, class winner at Pebble in '15.
45 1964 Sabra GT Coupe GT4819 $80,000 $100,000 N/R $78,400 €68,760 -2% Pastel Blue over Dark Blue leatherette. Offered from the Italian Vintage Cars Collection, which Bonhams have been proud to handle the dispersal of over the last 6 years, this beautiful example may well be the finest to survive. It was acquired for the collection as the owner was resident in Israel at the time of their production and resonated with him, he fondly remembered the interesting design and fell in love with its style. When the collecting began a Sabra was 'on the list'. Given the number that were supplied to Belgium it is perhaps not surprising that it was there that they were able to find this particular car. As it happened, the car he found was none other than that acquired new by wife of the Belgian Israeli Consulate General. As they recall, the car was in need of refurbishment and so it was subjected to the methodical restoration which has given them much pleasure for so many of their cars, returning them to their former glory. The Sabra was completely refurbished from the ground up, years of work on the body, mechanics and cosmetics being completed a couple of years ago. Aesthetically, the car is beautifully refinished in a period pastel blue color, the interior totally redone and now in dark blue leatherette with cloth center panels – a particularly appealing combination. Mechanically the car was totally gone through and in keeping with the wishes of its speedy owner it has been made to go incredibly well, and the power to weight ratio unquestionably helps the performance. The finished car was the subject of a feature on Petrolicious by Giuseppe Filippone which comments favorably on both the model and this particular 'feisty' little coupe. Rarely seen anywhere, this fabulous example would be a unique feature in any collection and certainly a talking point for the interesting history of the brand or better still it could be a lot of fun on a car tour! via Bonhams Amelia '16 $93k.
46 1969 MG MGC GCN1U/8041G $25,000 $40,000 N/R $25,200 €22,101 Mid British Racing Green over Black leather. Being offered for the first time since new, this MGC Roadster was delivered on June 12, 1969 to Dr. George R. Anton in Waterford, Ireland in British Racing Green over black leather interior. Months later, the car was sent to his Iowa residence where it would be used for leisurely touring. In 1979, this car was driven to Phoenix, Arizona from Iowa where it has remained since, having only covered 10,000 miles in the last 40 years. Receiving an exterior repaint in 1981, this MGC has been meticulously maintained throughout its life by the Anton family. The history file for the car includes the original sales documents and purchase order, all correspondence with British Motor Corp, Irish delivery paperwork, dealer brochure, service records, factory shop manual, factory parts manual and tool kit. With less than 9000 built and few in the US, the MGC is a standout at British car events. With its prodigious power, it is perhaps the best MG for use in today's modern traffic. Offered with a full complement of original paperwork and in beautiful, unrestored condition, this MGC is fit for road and rally use or as a Concours preservation entry.
47 1956 Isetta 300 Bubble Window 494210 $20,000 $30,000 N/R $25,200 €22,101 Mid Red and Cream. The BMW bubble-window Isetta with the Z-bar trim and the 300cc engine is considered by many to be the most desirable of the Isettas. This particular Isetta is an extraordinary 'time capsule-like' example. With majority of the car thought to be original, except for some of the rubber items, chrome, and the wheels which were refinished when fitted with new tires, the car is exceptionally well preserved. The car retains its sought-after original options including an RCA tube radio, luggage rack, and front wheel spats. Accompanied by its parts manual, this charming and highly original microcar is sure to provide its next custodian and all those who see it on the road great enjoyment.
48 1973 Porsche 911S 2.4 Coupe 9113300714 $140,000 $180,000 N/R $131,600 €115,418 -6% Light Yellow over Brown leatherette. Originally sold by Continental Porsche & Audi in Portland, OR, this luscious 911S left the factory in fall 1972 wearing color code 62 Light Yellow paint. Factory equipped with an electric sunroof, Koni shocks, sport seats, a limited slip differential, an auxiliary oil cooler and Pirelli-wrapped Fuchs, the retail price of 0714 was easily pushed into the lower teens (a substantial increase over base $9,500). A Mr. Victor Powell of Gresham, OR purchased the S-car in February of 1973 and retained it until '75. Changing hands four times after Mr. Powell, the car was offered once again in 1981. With a 2-seat 914 failing to meet the needs of a growing family and with a wife convinced, this 4-seat rear-engined 911S was purchased. A family car as it was initially to be, so it remained for the succeeding 38 years. From learning "stick" to later highlights in a Portland high school yearbook as "cool student cars," the 911 dutifully filled its role. Continually maintained and kept out of the Pacific Northwest's precipitation, this 911 has seen a mere 1,400 annual miles on average since purchase. Although few invoices exist between 1973-81, every receipt from '81 onwards is present in the vehicle's portfolio. Later in 0714's life, it was decided that a restoration was in order and Redline Service in Tucson, AZ was selected as the shop to perform the services. In late 2012, the car was driven south from Portland and the operation began. The engine and transmission, matching numbers of course, both were rebuilt, cleaned, and reassembled. The body, taken down to the bare metal, was painted correct light yellow while the interior and its sport seats were reupholstered in brown leatherette. Redline completed the restoration in May the following year. Shortly afterwards, 0714 began its renewed life not just as a driver but as a concours participant. Supplied with its correct spare, tool roll, jack, manuals and supporting documents from new as well as a factory issued Certificate of Authenticity, this 911 checks all the necessary boxes. Offered from a near 40-year ownership, any Porsche enthusiast seeking a solid and drivable example of one of Zuffenhausen's most exciting sports cars need look no further.
49 2003 Ferrari 575M Maranello 133420 $110,000 $130,000 N/R $112,000 €98,228 Mid Grigio Ingrid over Tan leather. After being completed in the legendary Maranello-based Ferrari production facility in June of 2003, this Ferrari 575M was destined for the United States, more specifically the Lone Star State of Texas. The new Ferrari flagship car was finished in the very rare and historic color of Grigio Ingrid, the same light golden sand color which adorns the Pininfarina-designed car today; a color dating back to the 1954 Ferrari 375 MM prepared for Swedish actress Ingrid Bergman. The original Texan owner's three years with the car would be responsible for half of the just 5,807 miles accrued on the odometer at the time of cataloging. In January of 2007, a new owner took possession of the Ferrari, followed by a decade of switching hands several more times, before eventually traveling out east to New Hampshire and New York. As so few miles have been put on the clock, the vehicle presents in very tidy condition, with original finishes throughout. Adding to the completeness of this 575M are the many items Ferrari delivered with the car including tools, books, manuals, and a car cover. Ferrari's return to the front engine V12 powered grand tourer in the mid-1990s was greatly praised by tifosi the world over, and both the 550 and 575M have continued to gain desirability as the years fly by. A fine example such as this, with so few miles, will surely provide its next owner with only the type of excitement a Ferrari can provide.
50 1946 Willys-Overland CJ-2A Jeep CJ2A30022 $25,000 $35,000 N/R $20,160 €17,681 -19% Khaki Green and Yellow. The current owner of this lovely green and yellow Jeep acquired the vehicle in running condition with its original engine, chassis, drivetrain, and body all present. Over the last two years, a restoration was conducted to bring this 4×4 back into proper shape. The chassis was refurbished and further components received additional attention. This included rebuilding the engine, rear differential, and transmission. Furthermore, the Jeep received an entirely new body; the original had unfortunately fatigued past the point of being able to be saved. Having received roughly $50,000 worth of work, it should come as no surprise that this off-roader presents in wonderful condition. Inside, the black vinyl seats show very little wear and the black top is equally fresh. Vintage Jeeps, such as this example, are immensely charming and are sure to provide its owner with plenty of waves and smiles from passersby. Now is an excellent opportunity to get your hands on an American legend.
51 1994 Mercedes-Benz 500E WDBEA36E6RC154682 $70,000 $90,000 N/R $85,120 €74,654 Mid Charcoal over Grey leather. This ultimate 90s Q-ship was purchased brand new in 1994 by its first owner from W.I. Simonson Mercedes-Benz in Santa Monica, California. The car was ordered in a beautiful shade of Black Pearl Metallic over a grey leather interior. In accordance with the original window sticker and dealer extras tag, before leaving the dealer, the car was outfitted with custom chrome wheels and had the lower portion of the body painted to match the rest of the car. The original owner took incredible care of the vehicle, only using it sparingly on weekends. After more than 20 years, the original owner finally parted ways with the car and sold it to his next door neighbor who had always lusted after the performance sedan. Today, with fewer than 22,500 original miles, the car is in phenomenal condition. One would be hard pressed to tell this apart from a new car rolling off of the showroom floor. A look through the impressive service history shows that the vehicle was consistently and meticulously maintained throughout the years. Recently a full, comprehensive service was completed which included the distributor caps and rotors, all air filters, rear hydraulic cells replaced, SLS system flushed, oil pan gasket replaced, transmission service, brake, and coolant flush, in addition to new tires being fitted. The car is sold with its original window sticker with dealer add-ons, all books, warranty card, Lo-jack booklet, radio card, the spare tire and tool roll (both original and unused) 4 original keys including an unused valet key still in its plastic, the original Mercedes-Benz cellular phone, and a clean Carfax. Appealing to both Mercedes-Benz and Porsche enthusiasts, the 500E is a rising star, with this particular example being one of the brightest.
52 1952 Mercedes-Benz 220 Cabriolet B 187024 21/52 $110,000 $140,000 N/R $103,600 €90,861 -6% Black over Red leather. This luxurious and elegant Mercedes-Benz 220 Cabriolet was dispatched from the Sindelfingen-based Mercedes-Benz works on June 19, 1952 and sold to a European first owner. Reading over the copy of the cars factory built sheet on file, one will see that the 220 Cabriolet was finished in a grey exterior color, over a red leather interior, much as it appears today. The Mercedes-Benz 220 Cabriolet migrated to the United States later, where it received a comprehensive restoration in the hands of Mr. Barry Briskman in the mid-1990s. Since the restoration, the car has been owned by collectors and driven less than 2,600 kilometers. The extensive history and restoration file accompanying the Mercedes-Benz includes many photos of the work performed during the restoration, along with an abundance of receipts. The car was completely disassembled, and both mechanical and cosmetic areas were refurbished. It should be noted, that the original engine was replaced at some point in time, but a correct unit is fitted in the car today. Today, the stellar black exterior paint exhibits a deep shine, and the brightwork is in fantastic shape. The red leather interior is in exceptional condition, as is the gorgeous wood-trimmed cockpit. The engine bay and undercarriage are equally clean and detailed. This Cabriolet comes complete with a nice set of fitted luggage, correct tools, and the aforementioned extensive history file, including photo documentation of the restoration. Having seen limited use since its restoration by just two owners, this 1952 Mercedes-Benz 220 Cabriolet B would make an excellent candidate for the country's most prestigious concours event
53 1957 Jaguar XK140SE DHC 819231 $90,000 $120,000 N/R $84,000 €73,671 -7% Black over Red leather. Originally delivered in the classic combination of British Racing Green over Tan, this Jaguar XK140 Drophead Coupe now sports the handsome combination of Black over red leather hides. The car completed its build at the Browns Lane Jaguar plant on November 27, 1956 but was not dispatched until January 14, 1957. The new Jaguar had been ordered by Jaguar Cars of New York and sported a left-hand drive steering arrangement. The lucky first owner is recorded to have been a Mr. John Loeb. Recently, the interior was subjected to a restoration, and subsequently, the whole treatment looks very tidy. The finer details inside include a Becker Europa radio, a Burlwood Veneer dash, and a period correct Moto-Lita steering wheel to further aid the driver in connecting to the road. Additional work includes the installation of new body weather stripping, seals, and grommets. Mechanically, it is reported that the engine runs smooth thanks to properly tuned carburetors and a new exhaust manifold. Cosmetically, desirable slim XK120 bumpers adorn the exterior of the vehicle. Rounding off the fixings is a set of new Firestone whitewall tires. A Jaguar Heritage Trust Certificate is offered with the car, as is a tool roll, jack, grease gun, and owner's manual. The XK140 sits in the sweet spot of the early XK line by benefiting from the technical developments, but not yet compromising on the body lines first seen on the XK120. A well-sorted example such as this should serve its next owner well over the coming years and will certainly be responsible for putting a smile on many faces. Thanks to the powerful, 3.4-liter inline six twin-cam engine and overdrive transmission, these XK's are great cars for rallies and high-speed motoring, in such incredible style and luxury.
54 1951 Maserati A6G/2000 Frua Spider 2017 $2,800,000 $3,400,000 $2,755,000 €2,416,242 -2% Dark Blu over Rosso leather. 1 of 3 A6G/2000 fitted with Frua Spider coachwork, via Mimmo Dei to Luigi Trevisan (1), Franco Di Stefano '52 (2), unknown, Gene Tice, CA, USA '57, Chev V8 fitted, Robert Yorba '60s, raced in SCCA events, stored until '97, vendor '00, restored by Carrozzeria Brandoli, Officine Candini, Carrozzeria Cremonini and Interni Maieli, engine from #2013 fitted, Villa d'Este '06 class winner, Quail '10 class winner, Pebble Beach '14. This superb Maserati is accompanied by various documents, including copy of the original factory invoice dated May 17, 1951, listing all the extras which came with the car such as the tool kit, six extra spark plugs and five 16×400 wheels with Pirelli tires. The exclusivity, extraordinary history, sublime condition and rarity of this 1951 Maserati A6G/2000 Frua Spider mark it as an international celebrity, and it would surely be welcomed again at the most prominent Concours d'Elégance or driving events around the globe. Thus, we are proud to present one of most beautiful and valuable jewels in the Italian automotive crown ever to be offered at auction.
55 1968 Shelby GT350 Fastback 8T02J19245302157 $80,000 $110,000 N/R $72,800 €63,848 -9% Acapulco Blue over Saddle. The 1968 GT350 offered here is presented in the desirable Acapulco Blue exterior color, just as it sported when new in 1968. According to the comprehensive Marti Auto Works Deluxe report on file, this Shelby GT350 was completed as a Fastback model at the Metuchen plant in April of 1968. Contrasting the Acapulco blue exterior was a Saddle-colored interior with bucket seats, while the desirable 4-speed manual transmission was fitted to give the Shelby the best possible performance. The cars long list of options included the extra cooling package, visibility group, sport deck rear seats, power steering, power front disc brakes, tilt away steering column, AM radio, interior décor group, heavy duty battery and front and rear bumper guards. The car was one of just 1,053 Shelby GT350s produced in 1968, and just 48 of which were finished in the Acapulco Blue over Saddle livery. Today this striking Shelby GT350 retains its original configuration, still sporting the desirable 4-speed manual transmission. Similarly, the interior and exterior retain the original livery, yet some tasteful mechanical and cosmetic performance upgrades have been added to aide drivability and give the car a little twist. Restoration work has been performed over the years, and the Shelby presents in beautiful condition throughout. This would be a splendid car to take on high-speed rallies such as the Copperstate or Texas 1000, and offers the next caretaker with plenty of performance and iconic styling. Offered here is a striking Shelby GT350 Fastback, which deserves serious consideration.
56 1964 Citroen DS19 Decapotable 4251004 $150,000 $200,000 $212,800 €186,634 6% Dark Blue over Beige leather. Built in 1964, this stunning DS 19 Décapotable has been thoroughly restored both mechanically and cosmetically. The beautiful Chapron designed and built bodywork has been fully refinished in a lovely dark blue hue, which very elegantly sets off the chrome trim and brightwork. Inside, the cabin has been fully retrimmed in beige leather hides and matching brown luxurious carpets. The large single-spoke steering wheel gives one the idea that you are steering a flying-saucer, which the ride of these hydraulic-suspension and extremely smooth motorcars very well could be. The engine has been upgraded to a more modern Citroën unit, fitted with electronic fuel injection and ignition for better drivability, although an original type engine is indeed offered with the sale of the car
57 1966 Alfa Romeo Giulia 1300Ti AR584945 $40,000 $55,000 N/R $36,400 €31,924 -9% Grigio Graffitte over Rosso leatherette. This charming 1966 Alfa Romeo Giulia 1300ti was originally delivered to Bologna, Italy on June 30, 1966 and registered to a gentleman by the name of Venturoli Antonio. The Giulia is believed to have resided in Italy until recently when it was imported to the US. Apart from one repaint in the factory Grigio Graffite color, the Alfa Romeo remains in lovely original condition. The original 105 series 15″ steel wheels are wrapped in new Vredestein Sprint Classic tires, with the original spare tire (covered by original trunk mat) is situated in the trunk. The interior is like a time-capsule crafted by metal, wood and leatherette, retaining that certain smell of an Italian 1960s interior. The trim and glass are equally original, and the windshield even possesses a 1966 tax sticker. The Giulia maintains its original 1300cc twin cam inline-four, all-aluminum engine. Furthermore, the Giulia is offered with the Carta Di Cicolazione detailing the original registration, as well as owner's manual, jack, trunk mat, spare tire, service guide, and various Italian maintenance records. As used in the recent Formula 1 movie Rush, where Niki Lauda's character drives one of these Sport Sedans in anger, these charming Alfa Romeo's offer great handling, charming looks, and room for four.
58 1946 Fiat 1100C Frua Spider 279906 $650,000 $850,000 $577,000 €506,052 -11% Verde Metallizato over Verde leather. RHD. Carrozzeria Balbo (1), Luigi Critterio (2), Gino Bubbolini (3), Villa d'Este '47 class winner, Mr. Tagliabue (4), Mr. Monti (5), Mr. Safranez (6), Auto Classic '13 (7), Daniele Turrisi (8), via Donald Osborne to vendor (9), restored by Carrozzeria Gatti Luciano, Villa d'Este '17 class winner.
59 1974 Jaguar E-Type Series III Roadster UE1S26058 $75,000 $100,000 N/R $64,960 €56,972 -13% Old English White over Red leather. This lovely Series III E-Type Roadster was purchased by the late Dr. Peter D. Williamson in the 1980s and has remained in the Williamson family until now. Dr. Williamson was best known for his very impressive Bugatti Collection, housing some of the finest works from the French marque, including an Atlantic. Presented in lovely Old English White over Red leather interior, this is a rare manual-transmission equipped example. The thrill of manipulating the torquey five-plus liter V12 via throttle and clutch is a sensation unique to these final evolution E-Types, themselves the ultimate evolution of the original E-Type design that dated back to 1961. One of the last of the breed, this E-Type is sure to provide many thrills for its next keeper.
60 1968 Mercedes-Benz 280SL 113.044-12-001588 $75,000 $100,000 N/R $75,040 €65,813 Mid Dark Green over Dark Green leather. Presented here is an exceedingly charming example of the W113 Mercedes-Benz. Ordered from the factory adorned in paint code 268 'Dark Green' paint, the interior was specified to match, again in this rich color along with the removable hardtop. In the 1990's the vehicle was restored to the factory delivered scheme. While now showing signs of wear and some aging, this Pagoda will make for a fine driver level car for its next lucky owner. Included in the sale are books, manuals, service records, and data card. With such a striking color combination, the effortless style exuded by the clean lines of the this 280SL will surely afford many smiles and waves from passersby on weekend cruises.
61 1955 Moretti 1200 Sport Spider 5007 $750,000 $850,000 Not sold Not sold N/A Blu over Nero. 1 of 2 with this bodywork. Brussels show '55, unnamed, Belgium (1), Tour de Belgique '55 #78 Pennartz/ Mathieu, unknown, Mr. Berkhout, Netherlands (2), Fiat 1100 engine fitted, Hans Oosterbaan '65 (3), restoration begun '90s, unnamed (4), restored, offered at Artcurial Retromobile '15 Not sold Euro 350k, unnamed vendor (5). Presented today as it left the Moretti factory, this stunning example is complete with a thorough dossier that outlines the car's history from new. There is rapidly growing international interest in the delightful variety of high-performance competition cars produced by Italy's myriad small-quantity specialist motor manufacturers during the 1940s, '50s and '60s. With the inclusion of the FIVA passport an FIA historic certification, this incredibly rare Moretti is an immediate entry into major international Concours and rally events.
62 1966 Shelby Mustang GT350R Replica CSC65330F21SR0001 $125,000 $175,000 N/R $84,000 €73,671 -33% Guardsman Blue and White over Black. Unveiled at the 2003 SEMA show in Las Vegas by none other than the man himself Mr. Carroll Shelby, the GT350SR was manufactured under license from Shelby American, Inc. by Unique Performance in Farmer's Branch, Texas, and like the original GT350, it was designed to outperform practically any other car on the road. Unique Performance has a long history of building exceptional restomod-type, high-performance creations of famous American pony and muscle cars, and the GT350SR was assembled with much knowledge and professionalism. Finished in striking Guardsman Blue with the iconic Shelby stripe down the center, the potent GT350SR looks as fast as it is to drive. 5-spoke alloy wheels are shod on Goodyear Eagle GT II tires, and high-performance disc brakes are fitted in each corner. The hot motor is trimmed with electronic fuel injection and MSD ignition. A Tremec TKO 5-speed and Currie 9-inch differential put the power to the ground, which there's plenty of! The GT350SR capitalizes on modern suspension development up front with TCP power rack-and-pinion steering, Unique Performance's own coil-over design with QA1 adjustable gas shocks, Baer Tracker adjustable bump steer tie rods and shock tower brace. Behind the aluminum wheels are Baer 12-inch cross-drilled slotted 4-wheel disc brakes using PBR 2-piston front and single-piston rear calipers. The GT350SR's interior is classic Shelby: a wood-rimmed steering wheel, Mustang-style shifter, white-faced Auto Meter gauges with a 160 MPH speedometer and Mr. Carroll Shelby's autograph on the glovebox door. The well-bolstered custom bucket seats are embroidered with Shelby's autograph and offer 5-point safety harnesses, and Old Air Hurricane climate control adds a measure of comfort. Of course, the secret to Shelby's timeless formula is that it adds up to more than the sum of its parts. Here is a chance to acquire one of these limited-run, GT350SR Fastback's, a rare opportunity indeed.
63 1959 Devin Special 22 $50,000 $70,000 N/R $40,320 €35,362 -19% Red and Silver over Black. This Devin-bodied Special was created on an Austin-Healey chassis frame, while utilizing a front-end by ChassisWorks featuring rack-and-pinion steering. It runs a potent Pontiac 389ci OHV engine, being fed by triple carburetors. Wilwood disc brakes is fitted for excellent stopping power, and a 4-speed manual gearbox transforms the power to speed. Finished in a striking red and silver livery, the sporting cockpit is adorned by a classic wood-rimmed steering wheel to hang onto through those tight corners. The Devin Special is offered with a comprehensive history file, containing much period paraphernalia including sales brochures, and many receipts and records.
64 1993 Bugatti EB110GT 39033 $800,000 $1,000,000 Not sold Not sold N/A Blue over Grey leather. Production of this supercar began in May 1993 and was completed at the beautiful Campogalliano based factory by the end of that July. The official delivery was scheduled for August 30th, 1993 to a German customer, Mr. Walter Eder; though apparently the delivery was slightly delayed due to an elderly lady causing minor damage to the front of the EB110 with her microcar. The factory easily remedied the situation and re-finished the front wing before the car was delivered. According to the Bugatti EB 110 register, the factory or the local German Bugatti distributor borrowed chassis 033GT for the Frankfurt International motor show in September 1993. The car was exhibited on the Bugatti stand, next to the EB112 39001 and of the Supersport SS39005 prototype. In July 1997, the car was acquired by Alberto Di Garnerone with only 9,000 kilometers (copy of sales contract and Italian registration document are on file). After 15 years in Italy, the Bugatti was sold in August 2012 with 14,900 kilometers. The car would be kept in the South of France where it was serviced at P3 Automobiles before the owner took the Bugatti to Scandinavia in February 2013. Under the Scandinavian ownership, the Bugatti has lived as a centerpiece in an extensive collection and has been serviced and preserved in ideal conditions. The most recent service was just completed in 2018 (service receipts on file). Now nearly 30 years later, the EB110 is recognized as one of the world's most sought-after supercars. Everything on the EB110 was engineered and tested extensively, they are built to last and offer great usability and reliability. As with all true Bugatti's the EB110 is accepted and welcomed by the Bugatti Club of America for a number of exclusive tours and rallies. 2019 marks 110 years for Bugatti as a car manufacturer; among the many celebrations that will take place around the iconic brand, Jay Leno is going to be celebrating in January with a full episode of Jay Lenos Garage dedicated to the EB110, where he does an extensive review and drive with this very car. In the spring of 2019, an EB110 rally with Bugatti-owners from all over the world is taking place in Italy, and chassis 033GT is already signed up for the event and can be taken there if the new owner wishes to partake in the incredible event. At the time of cataloging, the current odometer reading is that of only 10,800 miles (17,200km). With its exceptional and iconic livery, thorough service history, and fantastic provenance, this is a phenomenal example of the seldom seen Bugatti. Chassis 033 GT is offered on a US title and is accompanied by its books, toolkit, and service receipts, including the recent 2018 service of nearly $30,000. With only 139 EB110s having been produced over the model run, they are one of the world's rarest and most desirable supercars. As their popularity continues to increase, so does the support network for the cars through both Bugatti and marque specialists. Whether a Bugatti collector or supercar connoisseur, an EB110 is a must have; with the extreme rarity and exceptionalism of 033GT, one would be hard pressed to find a better example.
65 1963 Volkswagen Type 2 Microbus Deluxe 995774 $150,000 $200,000 N/R $190,400 €166,988 Mid Sealing Wax Red and Beige Gray over Silver White and Basalt Gray. This 1963 Volkswagen 23 window deluxe microbus is one of the best restored examples to ever be publicly offered.This bus was purchased new from the Pfister Volkswagen dealership in Wuerzberg, Germany on September 19th, 1962, just two days after it left the factory. Sold to American serviceman Sgt. Dwaine Roberts for 8,867 Deutsche Marks, the original invoice seen in the vehicle's history folder outlines the terms of sale, listing the bus in Sondermodell specification. Sergeant Roberts would enjoy the bus in Germany before transporting it to Texas with him upon his return stateside. After 7 years of ownership the bus was sold to a fellow solider, Thomas Smith, who purchased it from Sgt. Roberts in 1969. A Bill of Sale shows the conditions between Sgt. Roberts and Mr. Smith, trading the bus for $650 US dollars on May 5th, 1969 in Fort Hood, Texas. It's unclear exactly when Mr. Smith sold the bus but a photo album in the vehicle's dossier shows the condition of the bus as it sat in 1988. The bus passed through the hands of several owners in the 1990s and 2000s until it was purchased by the current owner in 2012. Having access to thorough documentation of the bus's history, the current seller began a nearly four-year restoration to resurrect the bus back to its original state. Today, this stunning example reflects the efforts of a complete rotisserie restoration, referencing the original invoice, historic photos, and the Volkswagen Birth Certificate to direct the project. Presented as it was delivered new in 1962, it is beautifully painted in a two-tone combination of Sealing Wax Red and Beige Gray over Silver White and Basalt Gray interior. Years were spent sourcing NOS parts throughout the bus in addition to the numerous components that were original to the body and interior. From the Sigla glass to the last KMAX bolt, no detail was overlooked while returning this bus to its factory delivered specification. A highlighted list of original-to-this-bus or NOS parts sourced include an original AM radio, headlights, seat kick panels, deluxe trim, speedometer, NOS indicators/blinkers, windshield wipers, fuel gauge and clock, coat hooks, cargo assist strap, middle seat grab bars, engine vent trim, tail lights, and vent window latches. As is the story with almost every early Volkswagen bus, the original engine had been replaced at some point in its history. In an attempt to further the authenticity of this Volkswagen, the current owner sourced an engine that was manufactured the same month as the original motor. After a tear down and complete rebuild, the 40 HP, 1.2L engine was finally mated to the bus in 2018. Optimizing the meaning of Concours level restoration, this "Samba" is complete with a comprehensive history file of original sales documents, The VW Museum birth certificate, 1988 photo album, fully documented restoration, and all of the trophies won at Concours events since the completion of its restoration. A truly magnificent representation of an automotive icon, this Volkswagen 23 Window bus is a must have for any serious automotive collector, whether highly curated Volkswagen collection or an automotive enthusiast wanting to own a significant relic of automotive culture and engineering.
66 1971 Lamborghini Miura SV 4976 $1,700,000 $2,100,000 Not sold Not sold N/A Blu Notte over Nero leather. 1 of 13 US cars with Split Sump engine, Modena Racing Co. & Alfredo Pedretti (1), engine #30692 fitted from #4992 fitted, vendor '73 (2?). Apart from a 1979 repaint in a color much like the factory Miura SV color Blue Notte, 4976 remains in remarkably original and unmolested condition, with just over 18,200 miles recorded since new. The interior remains original, and ancillaries and options remain intact and on the car. A close inspection of the car's chassis tub and body panels further reveals an original and undamaged car. The Bertone body number is found on the chassis tub, front and rear clips, both door handles, each of the six louvres over the engine compartment, and even on the trim panels. The glass has the correct stamps on it, and the chassis tag and stamped chassis number on the front cross member remain original and unaltered. This is without question a time-capsule Miura SV, emerging out of 45-year ownership. Benefitting from the ultimate and highly-desirable SV specification, factory split-sump engine, and US delivery since new (one of just thirteen) the sale of this most-collectible Lamborghini represents a very rare opportunity.
67 1965 Aston Martin DB5 DB5/1998/R $700,000 $800,000 Not sold Not sold N/A Silver Birch over Dark Blue leather. RHD. This DB5 is a great looking example of the marque and model. Currently finished in the iconic James Bond preferred hue of Silver Birch, this Aston Martin has enjoyed many decades of active maintenance and enjoyment as documented by its four decades worth of receipts in two huge binders. As verified by its factory order, the car was originally sold new in the UK, to Crabtree & Nicol in Sheffield, England, with its delivery date being March 3rd, 1965. Leaving the factory in the color scheme of Dubonnet over Grey Connolly hides, the first owner was an enthusiast caretaker. Factory notes indicate that on April 27, 1966, just over a year after the car was first delivered, the DB5 returned to the factory works for engine repairs, clutch replacement, brake service and chassis lubrication with the mileage noted as 19,497 miles. Little is known about the history of the car from 1966 until 1978 as the thick service history file commences with receipts starting in July of 1978 under the ownership of David Welch of New Jersey. In 1979, the DB5 returned to the U.K. with A.J. Breakspear, Esq of Bath taking ownership of the car for a brief time before selling it to A.R.J. Dyas, Esq. of London. Dyas would own the car for three years, doing a major rebuild of the engine and interior in 1980, before selling it to a Mr. B. Simonile of Birmingham in 1983. Keeping the DB5 for only two more years, it later found its way to John R. Anson, Esq, also of Birmingham. In 1988, an inspection of the car found corrosion on the chassis, doors, and other places. Mechanically sound but cosmetically tired, 1998/R was thoroughly restored in a process that was extensively documented in photos that accompany the car. Completed in 1990, the car received a top market appraisal of £75,000. In the late 1990s, the car was sent to world-renowned Aston Martin specialist Beachum in New Zealand for another overhaul and mechanical upgrades. Further documented in an additional set of photos, the entire drivetrain was rebuilt, the transmission was replaced with a more modern, all-synchromesh unit with an eye toward ease of use and reliability for touring, air-conditioning was fitted along with power steering, additional soundproofing, central locking, and much more. In September 2002, the DB5 traded hands again and was air-freighted back to the US for the first time in over two decades. Remaining on the East Coast for over a decade after its return stateside, the current owner acquired the car about five years ago. Seeking a DB5 that would be quick, reliable, and fun, the Beachum upgrades on this example made it the perfect machine for its new keeper. Shown across the country at everywhere from the Vintage Weekend at the Ocean Reef Club in Key Largo, FL to the Quail: A Motorsports Gathering in Carmel, CA, the car made a splash where ever it went. With its uprated drivetrain, air conditioning, and many discretely added comfort features, it is the perfect, all-weather tourer. Today, presenting very well, with a driving experience to match, this Bond-like DB5 is ready to tackle its next mission. It wears Dunlop wire wheels, with Borrani knock off hubs while included with it are a proper restored DB5 jack, owners' manual and tool kit, as well as copious documentation including a copy of its factory buildsheet, a thick file of receipts going back to 1978, over two decades of old UK MOTs, and multiple photo albums documenting the major restorations carried out over the years. One of the truly iconic cars of all time, this is a fine way to sample the legendary DB5.
68 1967 Porsche 912 Coupe 463123 $70,000 $90,000 $61,600 €54,026 -12% Polo Red over Black leatherette. Manufactured in the summer of 1967, this sporty Porsche 912 left the factory wearing delightful Polo Red paint with a black leatherette interior- the same scheme still found on the car today, albeit with some additional sporting elements. More importantly, however, are the matching numbers engine and transmission found beneath the sheet metal. Benefiting from extended West Coast ownership, the car had remained in a good state of affairs for decades and many original components have remained with the car such as the Bosch Distributor, steering wheel, and gauges along with factory coating still to be found on the suspension and jack points. Even so, a restoration was conducted and the Porsche Experts at Gaswerks went to work sorting the car out top to bottom. Adding to the 912's already stout handling is a suite of upgrades including a lower ride height, new suspension bushings, and 15-inch steel wheels which further add to the competition look. The vehicle is reported to be in fine running order all around and is sure to provide its next owner with thrill filled excursions down twisty back roads. Furthermore, a COA, owner's manual, tools, and jack will be provided upon sale. As their desirability grows over the passing years, superb examples such as this make for fantastic additions to any growing collection. A supremely well sorted 912 such as this should not be passed up.
69 1960 Cadillac Eldorado Biarritz Convertible 60E061134 $90,000 $120,000 N/R $78,400 €68,760 -13% Rose Metallic over Off white leather. Offered here is a spectacular example of the luxurious top-notch Eldorado line, in the most desirable style 60-64E Biarritz Convertible version available from Cadillac. Named after the posh French Atlantic coastal town of Biarritz, the car cost a staggering $7,401 from new. Offered from a prominent Wester US-based collection, this prominent Cadillac has been kept in a heated and dehumidified collection facility, and presents beautifully throughout. Finished in Rose Metallic with off-white leather interior, it boasts the ultimate of Americana styling and luxury. The odometer reading just over 32,700 miles—if original—and many of the car's finishes appear to be unrestored and preserved.
70 1988 Lamborghini Jalpa ZA9JB00A8JLA12381 $65,000 $85,000 N/R $68,320 €59,919 Mid Nero over Crema leather. This striking 1988 Lamborghini Jalpa was completed in the rare model's final production year and was delivered new to the US market. The car's first owner was a doctor, who took delivery through Motor Coach Lamborghini of Baltimore, Maryland. She used the car sparingly and sold it in the early 1990s, with very few miles recorded on the odometer, to an enthusiast from Michigan, who would keep the car until 1999. During this period, the car was looked after by a Michigan-based specialist shop, Rallye Imports. The most recent owner has taken equally good care of the rare Italian sports car, as is evident when inspecting the car today. The largely original black exterior paint and inviting light tan leather interior suits the Bertone-designed Lamborghini very well. The era-evoking, O.Z. alloy wheels—made specially for Lamborghini—show incredibly well. Showing just over 25,000 kilometers (less than 16,000 miles) on the odometer since new, this well-kept and largely original Lamborghini Jalpa is a fine example of the rare breed. A superb machine to show at the popular RADwood events around the country, this is a name-brand sportscar from an era which is prone to gain in popularity in coming years.
71 1975 Porsche 914 1.8 2900966 $20,000 $25,000 N/R $19,600 €17,190 -2% Scarlet Red over Black vinyl. This lovely 914 has been in the care of only three, desert-state domiciled owners since new. Finished in its original color scheme of Scarlet Red (color code L31M) over black vinyl, the penultimate owner of the car—a dedicated Porsche enthusiast—took great care to ensure that this well-loved car remained as original as possible. Showing fewer than 50,000 miles, which are believed to be from new, the paint and plastic exterior light lenses were said to have been a bit faded, so the decision was made to carefully repaint the car while retaining as much of the original interior and trim as possible. During the vigilant prep-work for the paintjob, the car was found to be a good, dry example with no apparent rust, as one would expect from a car that enjoyed a life in the desert. A receipt on file shows that repaint and additional related work cost about $14,000. Nicely presented today, the lovely, newer paint matches well with the interior that has been well preserved and is understood to be largely original. Still fitted with its original engine and 5-speed manual transmission, it reported by the owner to drive well. 914s are very enjoyable machines and offer excellent bang-for-the-buck, and this gorgeous example is worth close examination.
72 1958 Porsche 356A T2 Speedster 84082 $250,000 $300,000 N/R $222,880 €195,474 -11% Silver Metallic over Green leatherettte. This sporting 1958 356A T2 1600 Speedster is finished in its original livery; a desirable shade of Silver Metallic (5706) over an unusually rare green leatherette interior. The stunning combination is a must see. According to a copy of the Porsche issued Certificate of Authenticity, the new Speedster was built on November 11th, 1957, and optioned with sealed beam headlights, speedometer in miles, and USA bumpers. The consignor purchased the speedster in Phoenix, Arizona, in 1974 from a gentleman who had just relocated from California. At the time of purchase, the car was wearing black paint over a black interior. After a number of years, the consignor decided to treat the car to an extensive restoration. The car was disassembled and stripped before being brought back to its original shade of Silver Metallic. The interior was completely re-trimmed in the original shade of green and a new black top was fitted. The mechanics were also gone through and the engine was disassembled and rebuilt. The engine and chassis tub wear the correct numbers which match the COA however, the number appears as though they may have been re-stamped at some point. A superb example of one of the most iconic and desirable sports cars ever produced, this Speedster is ready to be used and enjoyed by it next owner. The Speedster is offered with its Porsche-issued Certificate of Authenticity, photographs and receipts form the restoration, a tool kit, jack, an owner's manual, and an aftermarket removable hardtop. While examples of Porsche's legendary Speedster can be found, it is not often that they come from such lovingly long term ownership in such a special color combination.
73 2018 Bugatti Chiron VF9SP3V3XJM795072 $2,800,000 $3,300,000 Not sold Not sold N/A Nocturne Black and Sprint Blue over Beluga Black leather. Bugatti Chiron #795072 was 1 of the first 100 cars delivered by the factory to the United States. The menacing Nocturne body is spectacularly adorned with a two-tone Sprint Blue Effect livery on the lower body panels, signature line, horseshoe grill, the base of the wing mirrors, underside of the spoiler, and the wheels, which house massive black calipers. The combination is as stunning as it is unique. The cockpit is clad in full Beluga Black leather with silver stitching throughout. With only the 365 delivery miles on the odometer, the hypercar is essentially brand new. The car was delivered to the official Bugatti dealer and has never left their care. All recommended services, including the first annual service which was performed on November 29th, 2018, have been carried out by the selling dealer, and the car remains under its factory 4-year Worldwide Warranty until September of 2021. To ensure that immaculate Nocturne and Sprint Blue paint remain in their factory delivered state, the majority of the car has been wrapped in a transparent protective film, commonly known as a clear bra. To further protect the vehicle for the elements, after the clear bra was installed, the entire body and the wheels were coated with Ceramic Pro – a multi-layerable, clear, liquid nano-ceramic coating acting as an additional clear coat. Although virtually impossible to detect, if the next owner desired, the clear bra and coating can very easily be removed at any time. Accompanying the car is the window sticker, build records, service records, photos of the vehicle being assembled at the factory, and the stainless steel flight case full of the factory supplied extras. Its pristine beauty would be a high-performance exclamation mark to any collection, but this car deserves the ownership of a serious motoring enthusiast. There is no other automobile that so deftly combines such ferocious performance with the premium levels of comfort and driving ease. As Ferdinand Piëch once suggested, his Bugattis would be cars that can rule the autobahn by day and then attend the opera that night. This exquisitely optioned example in a stunning custom livery is the epitome of hypercar achievements. Its sale presents an incredible opportunity to acquire what many consider to be the ultimate road-going machine.
74 1963 Jaguar E-Type Series I 3.8 Roadster 880027 $175,000 $225,000 N/R $128,800 €112,963 -26% Opalescent Silver-Blue exterior over Dark Blue leather. Completed at Jaguar's Browns Lane works on August 26, 1963, this lovely Series I 3.8-Liter Roadster was finished in the splendid color scheme of Opalescent Silver-Blue exterior over Dark Blue hides, a livery still seen on the car today. Destined for the United States, the original owner is regrettably unknown with current records. It is reported, however, that the car entered a period of long-term ownership beginning in 1988 and continuing until 2005. Residing under the hood is an alternative engine block, but what is believed to be the original cylinder head is still fixed atop the cylinders. For the benefit of the operator, the original Moss box has been replaced with a newer synchromesh 4-speed which allows much greater smoothness between speeds. More recently, the vehicle received a fresh coat of paint in its correct factory delivered color. Furthermore, mechanical odds and ends received attention, and with a new exhaust system, this Jaguar really purrs. The head-turning presence of the E-Type is undeniable. For nearly 60 years this Jaguar has endured as one of the most coveted automobiles by enthusiasts the world over and its staying power amongst collectors ensures their value for many more decades to come. Do not miss the opportunity to get behind the wheel of a stunning classic like the one presented before you.
75 1961 Mercedes-Benz 190SL 121040.10.017684 $140,000 $170,000 N/R $134,400 €117,874 -4% Slate Grey over Red leather. This spectacular example of the classic 190SL was completed at the Stuttgart-based Mercedes-Benz plant during spring of 1961, and most likely destined for the US market. The car was purchased by the consignor from what is said to have been the second owner, whom the car had been with for over 40 years. A comprehensive restoration has been performed in the period-correct livery of Slate Grey over a delightful red leather interior, and the car has been equipped with matching fitted luggage in the trunk. This beautiful 190SL is offered with owner's manual and tools, and is ready for touring or concours events.
76 1937 Jaguar SS100 2.5 Litre Roadster 18072 $330,000 $370,000 $329,500 €288,984 -1% Old English White over Red leather. Chassis number 18072 was completed at the works in March of 1937, finished in Lavender Grey over blue trim. The car was supplied new in via Henlys, London to its first owner, Mr. E.C. B. Jenkins. It remains unclear for exactly how long the sporting Jaguar remained in the UK, but by the 1970s, the car was found in the hands of Jaguar enthusiast and collector, Mr. Robert Morand. Mr. Morand had over 60 cars and was really a true collector of motorcars early on. As he sadly passed away, the SS100 was inherited by his son, who has kept it until recently. Today this sporting Jaguar is finished in a classic Old English White exterior color, while the airplane-like cockpit is trimmed in red hides. The car has resided in the mild California climate for more than 40 year. Very importantly, the car retains its original chassis, engine and body, and would be a spectacular base of a car to further refurbish or treat to a full restoration. With prices of the contemporary BMW 328 Roadster and Alfa Romeo 6C 1750 selling for far bigger figures, these sporting and extremely good-looking Jaguars offer great bang for your buck. Supporting the car's provenance, accompanying documentation includes various cuttings and photographs, a Jaguar Daimler Heritage Trust Certificate, side curtains in spectacular condition, and an original hand book and parts book. The SS100 was one of the fastest and best-handling sports cars of its day, as its competition record both before and after the war bears witness to. Representing a rare opportunity to acquire a matching-numbers example of the model that can be said to have started the Jaguar legend, '18072' is eligible for a wide variety of the most prestigious historic motor sport events.
77 1953 Morgan Plus 4 Roadster P2693 $50,000 $70,000 N/R $39,200 €34,380 -22% Creamy Yellow and British Racing Green over Biscuit leather. This lovely Morgan +4 Roadster features the early, flat-radiator design, of which very few remain in existence today. The car has been expertly restored by Tulsa, OK based Huber Restorations, and presents beautifully throughout. The striking color combination of a creamy yellow body contrasted by British Racing Green fenders and a Biscuit-colored interior suits the classic British sports car very well, and a 5-speed transmission has been installed for drivability. The wooden dashboard is adorned by elegant Smith instruments, and a Brooklands steering wheel is fitted to hang onto on those twisty backroads. This is a fine example that would make for thoroughly enjoyable summer motoring.
78 1971 Porsche 911T Targa 9111111776 $90,000 $110,000 N/R $64,400 €56,481 -28% Black over Black leather. With known ownership history from new, this Porsche 911T Targa was delivered in black over a black leather interior. Residing in Florida for its first 30 years of ownership, this 911T spent the following 20 years with a Porsche technician who regularly drove and maintained the car. Factory options for this 911T included Fuchs deep 6 alloy wheels, Blaupunkt radio, and factory air conditioning. Additionally, the car was delivered with velour carpeting, gold Porsche and model name script, alloy door sill covers, chrome rocker parts, S rubber on bumpers and doors, S instrumentation, and a leather steering wheel. This 911T has benefited from a full restoration that was completed in March 2018. The body was stripped to bare metal and resprayed, noting that structurally, all body panels and the floor are original to the car. The engine and gearbox were also gone through, adding a Carrera oil fed chain tensioner into the engine during its rebuild. Included in the sale are the Porsche manuals, Porsche COA, tool kit, jack, and fitted luggage. Today, this 911T Targa shows in immaculate condition, having recently received $10,000 in mechanical work and care in September 2018. Bulletproof reliability combined with classic good looks and a thrilling driving experience make this 911T Targa a fabulous addition to any motoring enthusiast's collection.
79 1958 Alfa Romeo Giulietta Sprint AR1493*07867 $60,000 $80,000 N/R $64,400 €56,481 Mid Blu over Marrone. Bonhams is thrilled to offer this outstanding, professionally prepared 1958 Alfa Romeo Giulietta Sprint, which has been restored to Veloce specification. The Italian thoroughbred has been the recipient of an extensive multi-year, nut-and-bolt restoration at the hands of respected experts, leaving the car in phenomenal condition. Unable to find a classic that would allow him to partake in every aspect of the vintage hobby from racing and rallies to shows and Sunday morning cruises, the consignor set out to build this multifacited dream car. After finding a worthy candidate, the extensive build began. The restoration included a bare-metal, ground-up reconstruction of the car and all the mechanicals. The work was completed by the well-known vintage racing specialist, Scott Rubin, and has been fully sorted and maintained by McGee Motorsports at Sears Point Sonoma Raceway. Restored to a period-correct racing livery, the car is finished in light metallic blue with a dark burgundy over grey interior, with correct dash and instrumentation. The drivetrain is built to the 1962 SCCA rules, with a 1.6-liter aluminum dual cam engine fed by 40 DCOE Weber carburetors. Power is routed to the period aluminum TZ type wheels through a 5-speed Alfa transmission. The undercarriage is immaculate with period-correct Girling front disc brakes and Koni shocks. While maintaining the original Alfa racing character, the Sprint meets current competition safety standards with a fully integrated roll cage, 3-zone fire system, 6-point Schroth racing harnesses, competition seats (in period style), fuel cell, and exterior electric cut-off. Receipts for the incredible build are on file, totaling more than $100,000. With true dual-purpose provenance, the car qualifies for premier vintage racing events in addition to rallies and tours, with its current 2018 California registration and vintage yellow plates. The Alfa has quite an impressive resume with experience at the California Mille (participant in 2011), as well as the most prestigious vintage racing venues, such as the Rolex Monterey Reunion (Participant in 2011 & 2014), Sonoma Historics, CSRG David Love Memorial, and the SVRA National Vintage Championships at COTA in 2017. The car meets the qualification standards for SVRA "Gold Medallion" status, which includes automatic entry into all national SVRA vintage events. This outstanding Giulietta Sprint is one of the finest, and certainly the most eligible examples available anywhere. The incredible dual-purpose usability of the car is as astounding as the build itself. This Alfa is a real Gem that deserves the continued enjoyment of a fellow enthusiast.
80 1965 Land Rover Series IIA 4×4 244/25054-C $25,000 $35,000 N/R $31,360 €27,504 Mid Marine Blue over unknown. This Land Rover, built in late 1965, is a very original, unrestored and solid example. The Marine Blue paint over its aluminum skinned exterior shows a magnificent patina, and the interior appears to be entirely original. Plaid blankets cover what is left of the elephant hide vinyl seats while the rear seats remain original and intact. Fitted inside the roof top is a storage compartment with a radio and speaker as well as a rifle rack in the rear window with white paint appearing mostly original. Matching body numbers are visible on the door tops and bulkhead areas. The engine is believed to be original, though no engine number is provided on the Heritage Certificate. As the story goes, the previous owner purchased the Rover while shooting the set of a film on location in Montana in 1967 and returned to Southern California with it not long after. Last registered in the mid-1980s, a friend of the seller found the Rover from a Southern California estate where it had been parked under a cover. The Rover was then returned to the road after a thorough servicing of required components and a fresh set of period correct tires. Since then, the seller has accumulated 5000 miles of very enjoyable driving. The vehicle proved to be quite reliable on a long run up Pacific Coast Highway to Monterey for car week last year and on the dirt back roads of local mountains. As a daily commuter or just for fun with the windscreen down, a certain amount of attention is gained when driving this Rover. It is very well liked and appreciated by other drivers and people about, always seeming to start stop light conversations and car show friendships whenever its out. Included with the Rover are several original, used or new components, including some original tools, a used overdrive unit, which can be installed for higher speed highway cruising This is an outstanding opportunity to obtain a delightful and useable preservation example of what is perhaps the best 4x4xFar with a perfect patina and a great candidate for the Copperstate Overland Rally event
81 1965 Mercedes-Benz 230SL 113042.10.012834 $75,000 $100,000 N/R $64,400 €56,481 -14% Dark Blue over light Ivory. This elegant "Pagoda" 230SL was completed at the Stuttgart-based Mercedes-Benz plant in the latter part of 1965. The new Roadster is believed to have been equipped for the sports car hungry US market, as being fitted with the desirable 4-speed manual transmission and left-hand drive steering arrangement from new. The elegant livery of Dark Blue over a light Ivory interior is further believed to have been the car's original livery and ideally suits the classy Mercedes-Benz. A stylish Becker Europa is appropriately fitted in the dash, and the factory hard top remains with the car. This beautiful first-generation Pagoda would make a great addition to any collection. It has recently been serviced and is ready for spirited drives or concours displays.
82 1959 Fiat-Abarth 750 Berline Derivazione 737815 $15,000 $25,000 N/R $22,400 €19,646 Mid Bianco over Crema race. Abarth did not stamp the Derivazione chassis with Abarth serial numbers like the later TC series, but thankfully this car is accompanied by a letter of authenticity from noted Abarth expert, Dr. Steven Knee. The original letter of authenticity accompanies the car, giving its owner real peace of mind. The Derivazione is said to possess its original Abarth tachometer, Abarth wheels, holes for the hood props, studs for the auxiliary radiator, and the correct Abarth badging with appropriate patina. In 2001, the car was restored by Reborn Racers. During the restoration, the suspension was lowered, new Konis were fitted, the brakes upgraded, a braced interior roll-over bar and modern competition racing seat, and a modern racing tachometer added. The original, cloth Fiat driver's seat was retained and will accompany the car. The engine is a fresh, zero time 903 Fiat unit that has not been raced since it was installed in 2017. Authentic Abarth Berlina Derivaziones are seldom seen; few if any authentic examples are as properly built and ready for action as this. With its letter of authenticity from a noted expert, original Abarth items, and fresh engine, this restored Fiat Abarth Derivazione is ready to provide its next owner with years of enjoyment.
83 1983 Dodge Shelby Charger 1B3BZ6485DD170629 $15,000 $20,000 N/R $26,880 €23,575 34% Two tone Blue. The Charger presented here is Carroll Shelby's personal car that has been part of his collection since new. Having covered just over 3,005 miles, it is in "time capsule" like condition. In addition to living in Carroll's personal collection, the car has also spent a number of years on display in the Shelby Museum. The car is accompanied by its original window sticker and a Shelby vehicle authenticity certificate certifying that it is in fact Carroll's personal car. The Shelby Charger was the first Shelby produced vehicle since the 1970 Shelby GT350/500. This Shelby Charger is without doubt, the finest example extant.
84 1931 Bugatti Type 46 Coupe Superprofilee Rep. 46-491 $750,000 $1,000,000 Not sold Not sold N/A Two tone Blue over Cream leather. RHD. Bare chassis, retained by Bugatti, Richard Baudens (1), Michael Glass, UK, Charles Howard (3?), vendor '90s (4?), restored by Barry Price and Ashton Keynes with replica Superprofilee coachwork.
85 1988 Ferrari Testarossa 76899 $100,000 $125,000 N/R $86,800 €76,127 -13% Nero over Beige leather. This sinister Nero over Beige Ferrari Testarossa was first delivered to the Sportcar Exchange Inc. in June 1988. Today, the car has traveled less than 20,000 original miles and as a result, is in fantastic condition. The laser straight body wears its Nero paint beautifully, possessing a deep mirror-like finish. The interior is also in beautiful condition. The leather, dash, and carpets are all in great shape, showing only minimal wear. Mechanically, having just received a major service at Ferrari of Denver, the car is spot on. In 2016, the Testarossa went through the rigorous Ferrari Classiche certification program, where it was found to be an exceptional example. The car is certified as having all of its original equipment, including the engine and gearbox, and is certified as having no evidence of ever being in an accident or having any repairs carried out, which is further backed by the Carfax report. The car is accompanied by the Ferrari Classiche Certification with the red book, in addition to the receipts for the major service that was just performed, a clean Carfax report, and its original books and manuals. This 12-cylinder icon presents an excellent opportunity to acquire a Ferrari Classiche certified, recently serviced, Ferrari Testarossa finished in a rare and stunning color combination. If your collection is void of a Testarossa, you should be in search of one, and you would be hard pressed to find a better example.
86 1991 BMW Z1 Alpine Ltd. Edition WAPRLE0001C260063 $140,000 $180,000 N/R $106,400 €93,317 -24% Red over Camouflage and Grey leather. This particular Z1 is number 63 of 66 built. Having covered just over 12,000km since new, this no-stories example presents in exquisite condition with all modifications made to the Z1 by Alpina in nearly-new appearance throughout. The iconic Alpina gold striping runs the length of the red car while the interior is lined in camouflage-and-grey leather. More recently, this Z1 was displayed at the Legends of The Autobahn in Monterey where it received the Michelin Choice Award for excellence. The car comes with the special Alpina Roadstar Edition Book issued for the owner of the car signed by Mr. Burkard Bovensiepen, the owner of Alpina himself with the serial number of the car.
87 1993 Porsche 928GTS WP0AA2929PS820156 $100,000 $125,000 N/R $100,800 €88,406 Mid Metallic Wimbledon Green over Olive Green leather. This outstanding example of Stuttgart's highest performing 928 was special ordered in October of 1992 from Holbert Porsche in Warrington, PA and delivered the following July. Chassis PS820156 was exquisitely finished in unique 1993 model year-only code L23I Metallic Wimbledon Green metallic paint. Inside, this 928 has a remarkably rare full Olive Green, to-sample, leather interior with supple, lumbar-supported and heated full position seats uniquely contrasted by red leather piping. It is believed that this is not only the sole North American Wimbledon Green 928 GTS but the only to sport this exquisite interior. The original owner, surely a lover of green, further optioned the 928 with code XK7, an exclusive color-matched green gear lever as well as a dealer-tequipment green leather luggage cover. In addition to the one-off color scheme and well-trimmed interior, the car was optioned with added air conditioning in the rear cabin, an AM/FM CD-2 stereo, a power sunroof, rim caps with painted crests, sport shocks and a manual transmission, one of only 54 for the year, in lieu of the traditional automatic. This ultimate 928 would remain in its home state of Pennsylvania with it first 2 owners until 2009. Before leaving the Keystone state, the GTS would make one final visit to the selling dealer, Holbert Porsche, where it was treated to an extensive $8,000 mechanical service, replacing components including the ever-important timing belt. Having covered less than 53,000 from new and always being cared for by true enthusiasts, PS820156 is in incredible condition. Included with the GTS are its factory accompaniments: books, manuals, tools, and compressor, in addition to service receipts and a COA. When considering this car's ultra-desirable specification, likely one-of-one color combination and incredible condition, it becomes clear that this is one of the finest 928 GTSs to come to market and deserves serious consideration.
88 1963 Porsche 356B Carrera 2 GS Cabriolet 158183 $1,100,000 $1,300,000 $1,000,500 €877,478 -9% Signal Red over Black leather. Hallreiter & Vieten, Germany (1), Fa. H.A Jansen '65 (2), Werner Kuhn '72 (3), Mr. Walter Gratemar, Netherlands '86 (4), repainted, vendor '89 (5). When purchased in 1989, the 4-cam engine originally installed in the car had been removed and replaced, albeit, with a correct type 587/1 engine. This prompted the current owner to research and locate the original, numbers matching engine (#97243) found in Belgium. Once purchased, the engine was rebuilt by Carrera specialist Armin Baumann before being mounted on an engine stand and kept on display with the car. The engine remained as a display piece until it was reinstalled into the car in April of 2017, returning the car to its numbers matching configuration. Before reinstallation though, the engine underwent a technical inspection with German Carrera Specialist Karl Hloch to verify the engine was in operable condition after years of display. In addition to having its original engine reinstalled in 2017, this Carrera 2 was sent to 356 Specialist Hapke Original Restauration in Leverkusen, Germany, to receive mechanical attention, where all major ware components in need of maintenance were either refurbished or replaced. Invoices in the vehicle's history file outline the work completed to the car, including front suspension and steering replacement parts, rear axle shafts and front kingpin replacement, new oil lines, and the replacement of ancillary mechanical components throughout the car. Selling after 30 years of single ownership, this particular 356 Carrera 2 Cabriolet with little more than 100.000 km on the clock and fitted with matching numbers engine, presents in thoroughly stunning condition with absolutely no deviation from its original specification. The leather interior, square-weave carpeting, floor mats, and soft top remain original and untouched after years of meticulous maintenance. The car even wears original trim and brightwork. Documented with a Kardex, original German "Pappbrief" registration, photos of the repaint in 1986, and the installation of its original engine, this beautiful Carrera 2 abounds in classic details like the original wood-rimmed steering wheel, teardrop tail lamps, chrome wheels with Stuttgart-badged center caps, and the distinguishing rear exhaust apron. It is a wonderfully presented and highly original example of a venerable Stuttgart classic that warrants consideration by any serious Porsche connoisseur.
89 1938 Mercedes-Benz 230 Cabrolet B 405661 $100,000 $150,000 N/R $81,200 €71,216 -19% Blue and Cream over Red leather. The 1938 Type 230 offered here is a two-door Cabriolet B, perhaps the most attractive yet practical convertible configuration. Its rear-hinged doors provide easy ingress or egress to both rows of seating, and its spacious passenger compartment offers plenty of legroom front and rear. We are advised that a restoration was completed in Germany in circa 2000 to correct specifications. The original engine of this 3,410-lb. Cabriolet was rebuilt to deliver its full 55 horsepower, and all other mechanical and ancillary components were refurbished to as-new condition. The car was returned to its original dark blue and cream paintwork, the convertible top replaced by new blue canvas. Within the cabin, the carpeting and leather upholstery were replaced by new materials that replicate the original deep red wool and leather. Set against the dark wood of the dash and door trim and the beautifully patina'd gauge cluster, the effect is both striking and tasteful. With the exception of the cosmetic items noted above, the car is in remarkably original condition 80 years after it left the Mercedes workshops in Stuttgart. Imported to the U.S. in the late 1990s, the car remained with one Southern California owner until October 2016, when it was sold to another Mercedes collector in Southern California. A solid and attractive example of a prewar Mercedes automobile, the car is now ready to be driven and appreciated by its next owner.
90 1951 Crosley CD Four Super Convertible CD304956 $15,000 $25,000 N/R $8,960 €7,858 -40% Red over Black leather. The known history of this compact begins in 2003, when a collector purchased the car from an estate. Just three years later, the Crosley was obtained by its current owner. Wonderful bright red paint and a black leather interior make for a classic open top combination. Both present in fine condition, as a restoration was completed just a year ago. Some details of the work include a brake system adjustment, full carburetor rebuild, installation of fuel hardlines, an oil service, and lastly, a new battery. Furthermore, records on file indicate a full engine rebuild occurring in 2001. The car is reported to run just as good as it looks with a smooth engine and a tight, direct gearbox transferring power to the drive wheels. With a peppy 4-cylinder motor, convertible top, and minimal weight, this Crosley is sure to provide its next owner with many miles of happy motoring. It would be an ideal commuter in the Hamptons, or to travel from the yacht to the beach house.
91 1983 Toyota FJ45 Troopy FJ45941877 $60,000 $85,000 N/R $86,800 €76,127 2% Yellow over Black. Offered here is a rarely seen and extremely desirable, left-hand drive example of the FJ45 'Troopy.' The consignor was fortunate enough to acquire the vehicle nearly 3 years ago from its long-term owner. Having been maintained by a Toyota enthusiast for the entirety of its life, the highly original and unmolested truck was in exceptional condition. Despite the Troopys well-preserved state, due to the rarity of the vehicle, the consignor decided to invest in a full frame-off, rotisserie nut-and-bolt restoration, which is documented heavily in the trucks history file. From bumper to bumper, every aspect of the Troopy was meticulously brought back to better than new condition. The exterior was brought down to bare metal and refinished in Toyotas eye-catching shade of yellow. Mechanically, the original 2f engine was fully restored to the original specifications and received an OEM clutch, power steering system, factory exhaust system, and the OEM Japanese axels were fully serviced and re-sealed. The front disc and rear drum brakes were fully rebuilt. The truck rides on a new Old Man Emu suspension and OEM Toyota Land Cruiser bead lock wheels wrapped in new BF Goodrich Mud Terrain KM2 tires. Inside received new OEM replica upholstery, a new headliner, custom-made floor mats, and a new Nostalgic AC unit. Accompanying the vehicle is extensive photo documentation of the world-class restoration. With room for plenty of friends to hit the road or trail, this sought after FJ45 Troopy, restored with no expense spared by one of the most respected marque experts in the business, is a top example of the vintage Toyota Land Cruiser that would be the envy of the crowd at any show or off-road event.
92 1969 Mercedes-Benz 280SL 113044.12.009753 $75,000 $100,000 N/R $69,440 €60,902 -7% Fire Engine Red over Black MB-Tex. The stunning car on offer was completed at the Mercedes-Benz works during the spring of 1969 and is finished in the classic Fire Engine Red (DB534) exterior color, over a Black MB-Tex interior, neatly matched with grey German square-weave carpeting. The car is equipped with Frigiking air conditioning, which makes it a great candidate for rallies and tours in hot climates, along with the classic Becker Europa radio adorning the dashboard. Specialist shops have maintained and restored the Pagoda as needed over the years, and the cars history file includes records from this work, books and tools. Upon a recent road test, this 280SL performed as well as it presents, and gives one a feeling of quality craftsmanship.
93 1959 Chevrolet Corvette J59S100875 $110,000 $130,000 N/R $67,200 €58,937 -39% Roman Red and White over Black. Bonhams is pleased to offer this wonderful 1959 Corvette from its long-term prominent Los Angeles-based collector. Finished in the classic color of Roman Red with an optional white two-tone scheme, the Black interior provides a nice contrast to the exterior scheme. Beyond the exterior paint options, this Corvette is fitted with a 4-speed manual transmission and a Wonderbar radio that allows the driver to listen to the best airwaves, while enjoying the V8's deep rumble. Benefitting from just three enthusiast owners over the course of its life, this Corvette has been thoroughly cared for, with stacks of invoices on file to serve as evidence. A fine example of this icon, this is surely not one to pass up on.
94 1999 Shelby Series 1 5CXSA1819XL000043 $100,000 $125,000 N/R $112,000 €98,228 Mid Centennial Silver and Garnet Red over Black. This Shelby Series 1, which carries the Shelby serial number CSX5043, was the 43rd Series 1 to roll off the production line, as evidenced by the plaque placed in full view on the dash. CSX5043 was gifted to the CEO of Carroll Shelby Licensing by Carroll Shelby himself, and has been under his ownership for the entirety of the vehicle's life. CSX5043 is finished in Centennial Silver with Garnet Red racing stripes. Inside the carbon fiber trimmed interior, racing style Carroll Shelby bucket seats with a 4-point belt system ensures the occupants are strapped in for a wild ride. The car is also fitted with a unique roll bar, which Carroll's personal car also had, giving its pilot a bit of added security. With the addition of forced induction, and a special tune for the Shelby CEO, power was reportedly increased to a seriously impressive 600hp and the 0-60 time was dropped to 3.2 seconds. It is believed that fewer than 12% of Series 1s were fitted with the supercharger which carried a cost of over $20,000. To cope with all of the forced induction power, the car was fitted with a beefed up 4-piston 4-wheel disc brake setup. To this day, the Series 1 still offers supercar performance. The utilization of advanced materials and resulting performance figures truly put the Series 1 ahead of curve and is sure to go down in history as one of the greats. Having covered fewer than 15,000 miles, the car is fantastic condition. When considering CSX5043s rarity and incredible provenance, it quickly becomes a must have for any Shelby Collector.
95 1989 Nissan Skyline R32 GTR BNR32-002354 $65,000 $85,000 N/R $78,400 €68,760 Mid Gunmetal Grey Metallic over Grey. RHD. This beautifully well-kept R32 GT-R was imported to the US direct from Japan in 2016 before being purchased by the current owner, a Vancouver based private collector. The first-year R32 offered here is a completely stock example with less than 24,000 original kilometers. It presents in exceptional original condition with a Gunmetal Grey Metallic finish and in right hand drive configuration.The BNR32 is without a doubt an icon of its generation and as the import exclusion has recently expired, the GT-R's are becoming legal within the US. While many are entering the market, very few examples have never been modified. This original, low-mileage GT-R is an exceptional example for any collection of important modern performance automobiles.
96 1967 Fiat-Abarth 1000TC Berlina Corsa 100D 2179468 $40,000 $50,000 N/R $16,800 €14,734 -58% White race over Black race. The 1967 FIAT-Abarth TC Berlina Corsa offered here was discovered by a previous owner in 1997 sitting in a back yard in Paso Robles, California. Part of an estate being liquidated, it was missing its engine and wheels and parts were scattered about. A two-year search ensued to locate appropriate parts to begin a rebuild, aided by information from Al Cosentino, a noted authority who was once an Abarth importer and racer. The car was fitted with a high performance 1050cc Abarth engine, said to deliver an astounding 110bhp. It puts that power down through a 5-speed close-ration Abarth transaxle with limited slip differential. An Abarth remote oil filter works with the front-mounted oil cooler and Abarth radiator to keep things cool at speed, and Girling disc brakes haul it down when needed. Koni shocks and Campagnolo Abarth wheels (6-inch in the front and 8-inch in rear) keep things nailed down around corners, as does the evolutionary rear engine hatch, which acts as a fixed spoiler. Sitting behind the wheel, the period instruments can be seen in the factory binnacle, while a few additional modern gauges to monitor all engine systems have been sensitively mounted. Having raced at VARA events at Las Vegas and Buttonwillow, as well as in HSR events at Las Vegas and Phoenix, this FIAT-Abarth proved itself a potent racing weapon. This thrilling little pocket rocket is a reminder of Carlo Abarth's extraordinary genius. via RM Scottsdale '14 $47k.
97 1976 Cadillac Eldorado 6L67S6Q258404 $35,000 $50,000 N/R $58,240 €51,079 12% Greenbrier Firemist and White over White leather. An iconic '70s design combined with a massive power plant, the "time-capsule" Cadillac offered here is an extremely original and fastidiously well-kept example of the final year of the Eldorado Convertible. Produced at the Detroit-based Cadillac plant in April of 1976, the car has covered just 2,125 miles from new at the time of cataloguing and remains in factory original condition inside and out. The Eldorado joined the consignor's collection about 5 years ago, at which time it had just 746 miles on the odometer. The Cadillac is said to have remained with the original owner up until around that time. The car's original Greenbrier Firemist exterior color presents beautifully today, as does the white interior and green carpets. The impressive history file accompanying the sale of the car contains the original window sticker, owner's manuals, convertible top cover and parade boot, and the original keys. Highly optioned and luxurious in every way, this spectacular survivor Cadillac Eldorado could possibly be the lowest mile example in existence, and the exciting livery makes it stand out even more. Undoubtedly, this is an excellent chance to acquire one of the very best examples of an iconic American 1970s model.
98 1999 Ferrari 360 Modena 116590 $60,000 $90,000 N/R $87,360 €76,618 Mid Rosso Corsa over Tan leather. This stunning 360 Modena was completed at the Ferrari factory in May of 1999. Finished in the classic Ferrari color scheme of Rosso Corsa over tan hides, the car was fitted with the desirable gated 6-speed manual transmission. The car's first owner was a Mr. Michael W. Khalil of Thornhill, Ontario, Canada, who took delivery of the sporty Coupe in August of 1999. The car would migrate to America about a year later, and in 2002 was purchased by the consignor, a prominent sports car collector from Minnesota. Around this time, he had the odometer changed from kilometer to miles by an authorized Ferrari dealer, while the car's original kilometer reading was transferred over to the new miles per hour figure to ensure the original mileage of the car was retained. Today, the striking 360 Modena presents in original and well-kept condition, with less than 9,400 miles recorded on the odometer. The clean Pininfarina-designed bodywork displays excellent fit and finish, and the luxurious leather interior shows just very light signs of use. Shod on newer Michelin Pilot Sport tires, the red stick-shift Ferrari looks just right. Complete with its original books in leather pouch, tools, and car cover, this 360 is primed for open road enjoyment.
99 1968 Ford Mustang GT500 Green Hornet rep. 8R01C156337-CSS011 $60,000 $80,000 N/R $70,000 €61,393 Mid Dark Green over Gold and Black. This incredible "Green Hornet" re-creation was built by Legendary G.T., an authorized builder of classic Shelby Mustangs. The original Green Hornet was a mysterious and successful one-of-a kind Shelby prototype which served as a test bed for Shelby performance. Shelby's team used the car to design and prototype everything from an independent rear suspension to electronic fuel injection and more! In 2005, Carroll Shelby had an idea to re-create the original Green Hornet and contacted his friends at Legendary GT Continuation Cars to coordinate the build. This car was built as a tribute to Shelby's original Green Hornet EXP500 test car. Ironically, this car began life on April 2, 1968 as a California Special. Acquired in La Mirada, California by Legendary G.T., a complete nut-and-bolt restoration of the rare California Special ensued. Beginning with an original Shelby 428ci V-8 engine, which is documented by a certificate of authenticity signed by Carroll Shelby, the extensive build began. The 428 was fitted with an original Cobra Jet manifold exhaust system, a Shelby intake, water pump, valve covers, Cobra air cleaner, and a Holly 700 carburetor with high volume fuel pump. Mated to the monstrous engine is a C-6 automatic transmission with an external cooler, which sends power to the 9-inch Currie rear end, spinning the Shelby 10-spoke wheels wrapped in Goodyear rubber. Inside, the car received an OEM deluxe interior clad in two-tone gold and black with an original 68′ Cobra steering wheel. A set of customized legendary Autometer gauges keeps the pilot in tune with the powerplant. After the build was completed, the car was donated to the Carroll Shelby Foundation, where it has remained under the care of Carroll Shelby and his team. The vehicle is being sold by the Shelby Automotive Foundation to help fund the completion of the new Carroll Shelby Museum. This California special based, Shelby Green Hornet re-creation is listed in the SAAC world registry, presenting an incredible and unique opportunity for a Shelby enthusiast. With only one Green Hornet having been built in period, this example is the closest thing that you can get to the original. Having been built by the best in the business with the assistance of Carroll Shelby himself, this incredible Shelby is not to be missed.
100 1965 Chevrolet Corvette 327/365 Roadster 194675S109990 $115,000 $135,000 N/R $109,200 €95,773 -5% Glen Green over Saddle leather. This amazing example of the '65 'Vette must surely be one of the best on the planet! In the subtle, tasteful scheme of Glen Green, with a Saddle leather interior, and known as the 'Dobbins' car, it has a history that stretches back to day one, from which time it has always been coveted. On file is the original '1965 Corvette Owners Guide', which includes its original delivery details and even the credit card plate. This rarely found supporting documentation denotes the Corvette to have been sold new through Book Chevrolet of Pittsburgh, and has the dealer copy of its build, noting the color scheme, inclusion of a hardtop, the full drivetrain details of its 375hp motor, the 4 speed stick shift transmission and posi-traction rear end, as well as ancillaries of no glare mirrors, back up lamps and more. These are further supported by the window sticker for the car. Subsequent custodians are charted through copies of titles/registrations which list Donald Leaverton as the owner up to February 1974, then Robert J Wallace of Virginia Beach, Virginia, to 1982, then Jerome Powers, and William Tannhaueser of Milwaukee, before arriving with Dr. Murrell Dobbins. In 1989, the car was submitted by Dobbins to the NCRS and received a Top Flight award. Quite literally 'the man that wrote the book' Dobbins placed his by then well known 'Vette on the cover his publication, 'Fact Book of the 1963-1967 Stingray' too. From Dobbins the car would eventually pass to its last but one owner, and from there the romance continues with a showing at the Quail – A Motorsports Gathering in 2015, which ultimately lead to the car arriving on the radar of passionate motoring journalist Winston Goodfellow. In an amusing piece in Octane Magazine entitled 'The price of a Dream', he would subsequently recount his desire to get one of these cars and how he fell in love with this one. The current owner eventually persuaded Goodfellow to part with the car and has enjoyed it through the past year. Viewed simply as a car of any era, or make, it is an extraordinarily original and appealing example, the fact that it is a Corvette and a fuelie at that, that carries such great history is exceedingly rare and well worth close inspection. By any measure, it's a great example of this iconic car.
101 1965 Ferrari 330GT 2 + 2 5401 $230,000 $280,000 Not sold Not sold N/A Bleu Sera over Beige leather. This rare and elegant Series 1 four-headlight 330GT 2+2 was assembled in December of 1963 and finished in the stunning color combination it wears today of Bleu Sera over Beige hides. Delivered in January of '64 to the Rome-based Ferrari dealer Gioacchino Vari, it was sold new to someone from Catania, Sicily and assigned the Italian registration number "CT 117118". The car returned to the factory for service twice in November of '65 showing under 10,000km and again in February of '65 with 15,567km. In April 1965, s/n 5401 was sold to someone from Milan and registered under "MI A 06640". Sent back to the factory again in September of '66 with 17,382km, the Milanese ownership was brief as the car was sold to an enthusiast in Bergamo in late 1966 and registered with the plates "BG 144713" in December of that year shortly before again dropping by the factory for service, now showing 19,553km. In the late 1970s the car left Italy for the United States. By mid-1987 the Ferrari was for sale in San Francisco and was purchased by a Sicilian woman living in the US as a gift for her lucky husband. The couple would retain the car until the current owner acquired more recently. While in the care of the prior owners, the car was repainted in its original color and the interior was redone. In the care of the current owner the Ferrari has received extensive recent maintenance. New wires and sparkplugs, five new tires, and a new clutch have been fitted; the fuel system was flushed and the carburetors, distributors, and brake system were rebuilt; and the entire engine bay was cleaned and detailed with the cherry on the cake being a compression and leak down test—both of which returned passing results. Now ready to move on to the next lucky owner, this beautiful blue tourer would be a welcome addition to just about any garage.
102 1969 Porsche 912 Outlaw 1290022825 $65,000 $85,000 N/R $47,040 €41,256 -28% Ivory White and Black over two tone Grey. The early history of this particular Porsche 912 is not known. A few years ago it was acquired by the current consigner as an unfinished project that had been languishing in a restoration shop. Having no known history and missing its original drivetrain, it was decided that the car would be used as basis for an exciting and useable 6-cylinder Outlaw. Throughout the build, the elimination of extra weight has been a key concept. After the body was disassembled and soda blasted, fiberglass front fenders, hood and bumpers were installed. This weight reduction strategy has decreased the overall weight to a little over 2,000lbs. The entire body was then painted in Glassruit Ivory White. The power plant chosen for this particular 912 is a 2.5-liter unit, based on a 2-liter crankcase, and built by noted marque expert Dave Brown. This particular engine utilizes polished and ported 2.5-liter heads, custom JE pistons with a 9.8-1 compression ratio, and a 906 grind camshaft. The induction system is handled by two rebuild Webber carburetors, and a front mounted oil cooler has also been added. This impressive power-plant is mated to a fully rebuilt 915 transmission with a WEVO shifter. Aiding the significant performance upgrade is an equally attended to suspension package. To stiffen up the front end, Bilstein shocks, turbo tie rods, hollow torsion bars have been installed along with all new bushings and bearings. The braking system has also been updated using 944 turbo front calipers, and front calipers from a 1980 SC mounted to the rear. Interior trim was entrusted to GTS Custom, and was fitted with an RS interior. The dashboard was completed with a white dialed gauges from Palo Alto Speedometers, and a new dash. The final assembly of the car has been handled by Porsche Specialist CM Performance in Bessemer City, NC. The final results for this build is an immensely useable outlaw 912. Well suited for weekend runs, or as a PCA event car, whether being the first air cooled Porsche or as an addition to an established Porsche collection, the opportunity to acquire this well set up 912 outlaw should not be missed.
103 2008 Ford Mustang GT500 Super Snake 1ZVHT88S285197196 $50,000 $75,000 N/R $39,200 €34,380 -22% Black over Black leather. Less than 1,000 of these ultimate mustangs were produced for the model year, with CSM # 08SS0004P being the last of the few exclusive prototype examples. The car is finished with a menacing black exterior with a matching black leather interior. After the prototype was completed, it was placed under the care of the Carroll Shelby Licensing CEO, where it would it would remain until today. The Super Snake has spent its days in Southern California, maintained by the the Shelby team. Sparingly used, with only 8,077 miles appearing on the dash at the time of cataloging, the car is in excellent condition and appears as it was produced yesterday. The Shelby GT500 Super Snake epitomizes the meaning of the word muscle car. With such high-power figures, any throttle movement is sure to bring both a smile on the face of anyone driving and a healthy dose of burnt rubber out back. Couple the high levels of performance with the exclusivity of being a prototype version and the single ownership history from the companies CEO, this Shelby is surely not one to pass up.
104 1979 Porsche 928 9289201197 $35,000 $45,000 N/R $61,600 €54,026 37% Petrol Blue Metallic over Beige and Tan leatherette. Presented before you is an example of an early, original body 928. Completed in January of 1979 and delivered to Porsche of Topeka, KS, this 928 is finished in rare and desirable Petrolblaumetallic, or petrol blue, over a beige/tan leatherette. Serving just 1 owner since new, chassis 9289201197 has remained garage kept and has traveled less than 11K miles since delivery. Complete with its books, manuals, COA and service records, this matching numbers, (believed) survivor Porsche is superbly preserved. Poised for concours entry at circuits across the country and bound to excite the discerning eye of rear-engine purists, every aspect of this water-cooled tourer can be described as excellent. The Porsche for those who think different, this 928 is ready for its next warp speed odyssey
105 1969 Fiat Moretti 500 110FU972235 $20,000 $30,000 N/R $17,920 €15,717 -10% Dark Blu over Rosso. Offered here is an undoubtedly charming and exceedingly rare Fiat Moretti 500. It is believed that fewer than 50 examples of the hand-built Moretti 500s left the factory, with far fewer having survived. This particular example is said to have spent the majority of its life in Italy, where it was lovingly resorted in 2005 before making its way Stateside. In search of some grunt to match the sporting looks, the 500cc engine was upgraded to a 650cc unit which has been massaged with an Abarth sump and sports exhaust. The fun, compact, and enjoyable Fiat 500 is an excellent vehicle in its own right. Add in the Sporting looks of the Moretti body, an upgraded powertrain, and the fact that you are almost certainly never going to be beside another, this hand-built Italian Coupe becomes the dose of La Dolce Vita that's been missing from your life.
106 1991 Porsche 911/964 Carrera 2 Speedster WP0CB2963MS461844 $35,000 $45,000 N/R $40,320 €35,362 Mid Grand Prix White over Cobalt Blue leather. This sleek 1991 911 Carrera 2 Cabriolet was completed at the Porsche factory in March of 1991. The well-optioned 964 Cabriolet was destined for the US market and finished in Grand Prix White over Cobalt Blue leather. Luxurious amenities fitted at the factory included full power seats, On Board Computer, and CD player with Amplifier. Sold new to Hawaii, with what appears to have been just one owner until early 2000s, the 964 Cabriolet later migrated to Arizona, and then to Oklahoma, where it has been in singular ownership for the past 12 years. The Porsche 964 is a rapidly appreciating model and this example offered open-top motoring, and less than 51,400 miles from new.
107 1987 Mercedes-Benz 190E 2.3 – 16 WDBDA34D9HF275693 $35,000 $45,000 N/R $38,080 €33,398 Mid Charcoal over Grey leather. This incredible Cosworth-developed 190e 2.3-16 is an excellent example of the famous Mercedes-Benz M3 competitor. The high-performance variant of the 190 was only available in the US for 2 years, 1986-1987. This example was sold new in California and would remain in the golden state for the entirety of its life. With only 63,000 miles on the odometer, one look at the car, and it quickly becomes apparent that it has led a pampered life. The car is accompanied by its original books, clean Carfax, and service records, including an invoice for the recent SLS flush.190e 2.3-16s were designed to win the World Rally Championship in an era where the engineers were free to run wild. The result is an incredible performer with the touch of elegance that Mercedes-Benz had come to be known for. It is becoming increasingly harder to find clean, original examples such as this and as a result, desirability and prices are continuing to rise. Do not pass up this opportunity to acquire a remarkable example before it's too late.
108 1970 Mercedes-Benz 280SE Cabriolet 111.025-12-004122 $180,000 $220,000 $193,760 €169,935 Mid Metallic Blue over Beige leather. This 280SE is no doubt better than when it left the factory in ways more than one. Not only was it restored to a very high level, but it was also painstakingly upgraded to 3.5 spec. Original delivered to the US with a 2.8 liter straight six, floor-shifted automatic, power steering, a Becker Grand Prix radio, and finished in Tobacco brown, it was found in South Carolina by its penultimate owner, Dennis Dammerman, about a decade ago. Not long after buying the car, however, the desire for a bit more power motivated the decision to swap the original motor for the highly desirable and powerful 3.5-liter V8. Specialist Bob Ensign of Albany was tasked with executing the conversion. While he was at it, he was also asked to make the underside of the car a bit nicer and improve some of the cosmetics. It soon became apparent that this was not going to be a small job. Rust was discovered in the floors and frame rails and it wasn't long before it was determined that the only solution was a complete restoration. Without wasting any time, the car was completely stripped and prepped for surgery. With the bare unit body attached to a rotisserie, the offending areas of rot were meticulously cut away with new panels constructed from 18-guage steel MIG welded into place. A similar job was performed on the frame, especially in the rear. The floorplans were replaced with correct panels sourced from the Mercedes-Benz Classic Center. Even the outer body, which was in decent shape overall, was tidied and redone to ensure proper panel alignment. Prior to sending the car to paint, work was done to prepare the car for its future engine transplant. Given the number of subtle differences between the 3.5 and 2.8 that went beyond just the engine, a nice 280SE 3.5 Coupe was acquired and the appropriate bits were swapped between them to give the Cabriolet the V8 and the Coupe the straight six. Into the droptop went the numerous V8-specific brackets, speedometer, tachometer, and much more with the coupe leaving the shop as a good, running and driving car albeit down a bit on power from when it arrived. With the basic changes made but before the car was finally assembled, the whole thing was sprayed with PPG's NCP270 rust-resistant, direct-to-metal primer. The primered body was smoothed over, sanded down with 180-grit paper, re-primered, and sanded down again with 400-grit paper. The paintwork was carefully executed with the trunk, engine bay, door sills and interior painted first with three layers of basecoat and three more of clear. The drivetrain—which had been rebuilt—was then installed. The areas that had already been painted were then masked off and the rest of the body was painted in the same way. Finally, the trunk lid, hood, and doors were painted while off the car but in the same orientation that they would sit on the car to ensure the metallic paint was uniform across the entire car. Chrome was sent to Graves Plating in Florence, Alabama and redone to show-quality. With the exterior and mechanics in finished, the interior received some love. The leather was replaced with fresh hides from Townsend Leathers in Gloversville, New York. Everything was custom dyed to match the original interior. After over 1000 hours of work and 20 months of laboring, the car was completed. No long after rolling out of the shop, it was featured on the cover of the November 2010 issue of Hemmings Sports & Exotic Car (a copy of which is included with the car). One would be hard pressed to find the differences between this example and a factory example of the 3.5. Even nearly a decade since its restoration was completed, the car still shows beautifully today. There are few classier ways to get from point A to point B then a droptop Mercedes, and a 280SE is near the top of even that lofty pyramid!
109 1960 Alfa Romeo Giulietta Spider Veloce 1495F*07553 $100,000 $130,000 $95,200 €83,494 -5% Grigio Grafite over Red Elevezio. Bonhams is pleased to offer this exquisitely restored example of the desirable Giulietta Spider Veloce. This fine example was completed at the Milanese Alfa Romeo plant on March 4th, 1960, sporting Grigio Grafite over a Red Elvezio Interior, and configured as a left-hand-drive Spider in full Veloce trim. The Alfa Romeo, which carried a high-performance twin-cam engine with dual Weber carburetors, was delivered to the U.S. and sold to Hoffmann Motor Car Co. of New York. While limited information is known about the extended ownership history of this particular vehicle, it is reported by the seller that prior to the restoration, the vehicle presented in good condition with little rust to be found. Nevertheless, a fully comprehensive, bare metal restoration project began. From stem to stern no component was spared attention. The Engine, carbs, transmission, generator, and rear end were all professionally rebuilt. Cosmetically, factory correct Grigio paint was re-applied and the chrome received triple plating. Inside, the gauges were refinished, and the interior was also replaced with the correct Elvezio colorway. The efforts were extensive- too much to list within a limited description- and are clearly represented by the now wonderful condition of this automobile. This spectacular Spider Veloce will certainly afford easy access to the country's vintage rallies and Concours d'Elegance thanks to its unquestionable pedigree. These Veloce Spiders are sought after for their nimble-handling, and from the beautiful Pinin Farina styling to the jewel twin-cam motor, this is truly the complete package of classic motoring.
110 1937 Cadillac Series 60 Convertible 6B2337 $50,000 $75,000 N/R $42,560 €37,327 -15% Black over Black leather. This beautiful 1937 Cadillac V8 Convertible Sedan is being offered from the estate of noted collector Robert S. Dulin. The car was purchased by Mr. Dulin in 1989, after it had received a comprehensive restoration by Franklin Buggy Werkes, a restoration shop based in Florence, Kansas. The elegant and Art Deco-inspired Cadillac has been used sparingly in the past three decades in Mr. Dulins loving care and kept in a climate-controlled environment. Most recently, the Cadillac has received a thorough refurbishment of the mechanical systems by renowned Colorado-based High Mountain Classics, including installment of new tires, brakes and servicing of the fuel and cooling systems. This is a spectacular example of a classic pre-war Cadillac.
111 1955 Ford Thunderbird P5FH216726 $35,000 $45,000 N/R $29,120 €25,539 -17% Red and White. This classic Thunderbird is being offered from the estate of noted collector Robert S. Dulin. The car was purchased by Mr. Dulin in 1987, after it had received a comprehensive restoration, which included upgrading the electrical system to 12 volts. Today the lovely T-Bird remains in beautiful condition inside and out; a real testament to the quality of the restoration and Mr. Dulins excellent stewardship. Most recently, renowned Colorado-based restoration shop High Mountain Classics thoroughly serviced the car, with new tires, brakes, and attention to the fuel and cooling systems. This wonderful piece of Americana would be a lovely addition to any condition and deserves serious consideration
112 1989 Porsche 930 Turbo Cabriolet WP0EB093XKS070397 $140,000 $180,000 N/R $141,120 €123,768 Mid Linen Grey Metallic over Black partial leather. Completed in the early months of 1989, this Linen Grey Metallic 930 Cabriolet was delivered new to the Florida sunshine with optional supple black partial leather hides covering the seats, a Blaupunkt "Reno" radio, a limited slip differential, power top, and an amplifier system. Most importantly, however, Porsche installed the G50 5-speed transmission for the 930's final production year. With an extra cog in the box, the turbo was afforded further durability and drivability. As displayed in the reported history, this Turbo spent the first two decades of its life in the panhandle of Florida. Further indications lead us to believe the car to have been subject to routine maintenance in Mobile, Alabama and limited use during this period of ownership: roughly 1,000 miles per year on average. In 2014, the Turbo joined a collection in Fairbanks, Alaska. Invoices from this period show that the new owner conducted some additional maintenance on the car to ensure his new acquisition was in proper running order and fit to join the owner's large collection of Porsches. More recently, the rims were shod with a full set of fresh Pirelli tires. Having been well taken care of for so long, this 930, expectedly, appears in very good and largely original condition, both inside and out. Furthermore, it arrives complete with owners' manuals, Porsche COA, tire inflator, jack, and tool kit. A final model year, G50 5-Speed 930 such as this is sure to remain desirable well into the future and will make a wonderful addition to any Porsche Collectio
113 1998 Ferrari 456GTA 110808 $45,000 $65,000 N/R $49,280 €43,220 Mid Bly Pozzi over Tan leather. Completed in November of 1997 at the Maranello-based Ferrari factory, s/n 10808 was delivered new to California in the spring of 1998. The new Ferrari was painted in the elegant Blu Pozzicolor (PPG#521) and trimmed in tan leather, just as it appears today. The car was one of just 403 GTA models made. The Ferrari remained in the Southern California area, until acquired by the consignor in 2007; a prominent Minnesota-based sports car collection and enthusiast. Today the 2+2 Coupe looks wonderful throughout and remains in largely original condition. The elegant original 5-spoke alloy wheels are wrapped on a set of appropriate Michelin Pilot Sport tires, offering excellent grip for high-speed motoring. With less than 19,200 miles on the odometer, it is a brilliant opportunity to acquire what is fast becoming one of the most sought-after Ferraris of the modern era. If further proof was needed of the 456's success, you'll find it in the fact that the car continued in production, unchanged except for the Modificata amendments, for eleven years before the 612 Scaglietti took over: a mark of how well-designed and engineered the fabulous 456 was in the first place.
114 1966 Porsche 912 352644 $60,000 $80,000 N/R $49,280 €43,220 -18% Irish Green over Black. Selling here is a 1966 912 5-speed coupe built at the Karmann works that is beautifully finished in Irish Green over black interior. The seller of this 912 had followed this car for 20 years prior to his ownership, finally having the chance to purchase the car early in 2018 after it had received a complete disassembly and rotisserie restoration. The 912 was brought back to showroom finish, with its stock appearance being maintained, even displaying its rare optioned factory Ambient Temperature gauge. Complete with the original Owner's Manual, warranty booklet, tool roll and spare tire, this 912's dossier also includes restoration invoices and approximately 800 photos documenting the tear down and complete rebuild of the car throughout its restoration. The interest and market value of early Porsche 912s has been climbing steadily over the past few years, making this example a very good candidate for an owner restoration. Virtually every piece needed for this car is available from dealers or the aftermarket, and there is an active and supportive owner community.
115 1965 Morris Minor D1125203 $15,000 $20,000 N/R $5,600 €4,911 -62% White over Red. This charming Morris Minor 1000 has been restored to a high standard and is finished in a lovely combination of white over red interior. The previous owner of this Morris Minor made the restoration of this car his personal project of passion, spending years going through every component of the car and bringing it back to showroom condition. The only deviation from original specification for this Morris is an updated 12v electrical system. The Morris is great fun to drive, never failing to attract a crowd. As an eye-catching support vehicle at historic race meetings, or even a potential entry at various car shows and Concours d'Elegance events, this Morris Minor 1000 finds enjoyability for any automotive enthusiast.
116 1986 Mercedes-Benz 560SL WDBBA48D5GA041540 $35,000 $45,000 N/R $20,160 €17,681 -42% Red over Black leather. Completed at the Mercedes-Benz Sindelfingen factory in December of 1985, this beautiful 560SL is believed to have been delivered new to the U.S. market. Generously optioned and equipped with both a soft and hardtop, this 560SL is indeed a sporty cruiser. The luxurious Mercedes-Benz has benefitted from much restoration and maintenance work by the European car specialists at Huber Restorations in Tulsa, OK, and remains in very good fettle. Finished in the appropriate Red color, this 560SL appears to be as luxurious as one would expect from an 80's "star-car". As such, this Mercedes-Benz is ideally suited for open top touring with nearly all the power and amenities of a modern car, yet uniquely elegant and stylish in a way only a classic Mercedes-Benz SL could capture.
117 1974 Fiat-Abarth 595SS Replica 110F6146156 $15,000 $25,000 N/R $16,800 €14,734 Mid White and Red. Presented in wonderful condition, this FIAT-Abarth 595SS replica began life as a standard Fiat 500 before being restored and highly modified to mimic the iconic Abarth 595SS model. The car has been fitted with a 650cc engine and a 4-liter Abarth oil pan, Abarth exhaust, lowered suspension with Koni shocks, braced interior with rollover bar, Abarth hood props, tie-downs, and new leather upholstery. The result of the build is an incredible little machine that is a real thrill to experience. Whether looking for a fun and unique vehicle to experience behind the wheel or to show off at your local classic events, this fast and fun Fiat 500 is a great choice.
118 1994 Porsche 968 WP0AA2961RS820075 $55,000 $75,000 N/R $61,040 €53,534 Mid Guards Red over Black partial leather. Sold new in Harrisburg, PA this Guards Red example came factory equipped with Cup styled staggered 17″ wheels and partial-leather interior. With factory code 718 on the build sheet, this spring of 1993 built 968 was reassigned an upcoming '94 to be sold as such – a sign of increasingly low sales figures for period Porsches, but complete with more décor than later budget constrained models. RS820075 presents a collectors' grade 968 that possesses the necessary attributes for any Porsche enthusiast's collection. Having traveled less than 4,200 miles this 968 comes complete with its tools, manuals, service records and a COA. With believed all-original paint and interior, a recent service inclusive of belts and fluids this car is one of the finest known on the market. Representing the culmination of the 944's legacy, RS820075 is an excellent entry into the transaxle community.
119 1990 Jaguar XJS Convertible SAJTW484XLC175032 $25,000 $42,000 N/R $44,800 €39,291 7% Diamond Blue Metallic over Beige leather. This beautiful XJ-S V12 Cabriolet was purchased new in 1990 from Cole European in Walnut Creek, California. Remaining with its first owner for 26 years, the current owner purchased this car in 2016 where it joined a collection of European sports cars in Tucson, Arizona. Showing 24,828 miles on the odometer, this XJS is presented today in near showroom delivery condition with Diamond Blue Metallic paint over beige interior. This XJ-S comes with owner's manual, jack, and tool pouch. Remaining in untouched condition from new, the refined and understated looks of this open tourer are sure to continue to gain collectability and offer an effortless cruising experience for decades to come.
120 1961 Elva Courier Roadster 100155 $45,000 $55,000 N/R $18,480 €16,208 -59% Red and Gold over Black. This sporting little Elva Roadster was purchased and prepared by the late Butch Gilbert in 1966 and raced successfully by himself and others in the following years. The Elva was later owned by Paul and Sue Quackenbush, and vintage raced for many years at the great West Coast tracks including Sears Point, Laguna Seca and the Monterey Historic Races, as well as Kent Washington, Portland, Thunderhill and Coronado. Powered by an MGA Mk II 1,622cc OHV engine, bored up and using JE forged pistons, Rody billet crankshaft and many other trick performance parts, this Elva really is a competitive little racer. It is offered with four log books and receipts.
---
All information is copyright Auto Auctions Monthly except images which are copyright of Artcurial, Bonhams, Gooding & co., Mecum, RM/ Sothebys, Russo & Steele and Worldwide Auctioneers. All figures are US$ and gross unless specifically stated. All figures are accurate in the home currency for the sale, any figures in other currencies are calculated based on the exchange rate for the date of sale accessed from FxTop.com. Percentages as given are calculated as the % below low estimate or above estimate as noted. All information given for recreational use only and cannot be personally guaranteed for accuracy by the author.