RM has had much success in London since their first sale back in 2007 with the Bernie Ecclestone collection in '07, the record setting McLaren F1 in '08,  the James Bond Aston Martin in '11 or the two Ferrari 250GT Tour de France in '14 and '15. 2016s sale was supposedly lesser due to the lack of a true star lot but RM smashed it out of the park with a selection of superb Aston Martins and rare turbo Porsches and a fantastic $29 million gross. 2017s sale was squeezed between Monterey and the Maranello 70th Anniversary sale and other than a Ferrari Enzo there wasn't much to wow the crowds, even the Enzo had been repainted and was only a poor expensive. RM had a very poor sale in 2017 with just $9.2 million in total sales and yet 2018s announcements are "next level" as the kids say and they will be expecting much, much better.
Date – Sold/ Offered/ (%) – Total Gross (US$) – High sale (US$)
2007 78/85 (88%) $37,533,508.00 $8,090,570.00 1937 Mercedes-Benz 540K Spezial Roadster
2008 71/99 (72%)  $24,615,595.00 $4,059,828.00 1997 McLaren F1
2009 68/85 (80%) $17,901,114.00 $1,005,582.00 2006 Mercedes-Benz CLK-GTR Roadster
2010 90/101 (89%) $31,051,068.00 $4,607,594.00 1964 Aston Martin DB5 "Goldfinger"
2011 78/99 (79%) $23,677,057.00 $3,577,988.00 1958 Ferrari 250GT Tour de France
2012 75/91 (82%) $22,212,654.00 $3,157,825.00 1959 Ferrari 250GT Tour de France
2013 121/134 (90%) $33,821,020 $3,315,081 1957 Maserati 250S
2014 68/80 (85%) $34,237,829.00 $7,861,630.00 1956 Ferrari 250GT Tour de France
2015 53/75 (71%) $25,117,084.00 $7,264,322.00 1958 Ferrari 250GT Tour de France
2016 65/87 (75%) $29,000,013.00 $3,226,780.00 1960 Aston Martin DB4GT
2017 39/71 (55%) $9,218,864 $2,355,455 2004 Ferrari Enzo
2018 49/95 (52%) $11,917,613 $2,530,744 2003 Ferrari Enzo
2018s leading lots are a fabulous mix of fine 1960s motoring and celebrity (literally). Leading the way in the marketing for the sale is the Aston Martin DB4GT, one of just 75 built and one of very few with the optional rear seats. A run of the mill example, its early history includes a fire and at least one, maybe two, new engines fitted although they were all legitimately fitted by Aston Martin and stamped with the vehicles chassis #. Believed owned by Peter Sellers and featured in the movie "The Wrong Arm of the Law", it later went to NZ before a return to the UK and most recently received a £100,000 restoration by Bodylines and others. Recent sales have shown a price level of around the $3 million mark so this cars £3 – 3.4 mil. ($3.9 – 4.2 mil.) estimate looks expensive indeed, especially after Bonhams failed to sell another example at Goodwood in July with an estimate of £2 – 2.3 mil. I think somewhere around the low $3s will be the sweet spot but time will tell.
The other three star cars begin with the 1966 Ferrari 275GTB Alloy which is one of just 60 with alloy coachwork, in this case with the longnose which improves the cars looks. Recently restored in the original Blu over Tan, this is a lovely example and well worth a look. Sold via RM London '14 at $3.16 million and with the recent restoration work, the £2 – 2.2 mil ($2.6 – 2.86 mil.) estimate seems quite low but is actually market correct (275s are 20 – 30% off their market peak) and should the condition match the claims, make good buying. An Italian delivery Ferrari Enzo is another star and has done 6,100km from new, offered in classic Rosso Corsa over Nero and received a major recent service, recent sales have been around the $2.3 – 2.5 mil mark and this car is estimated at £1.85 – 2 mil. ($2.4 – 2.6 mil.). This is market correct pricing but the condition does need to be confirmed. Finally, the fourth star car is the RHD 1971 Lamborghini Miura P400S that was sold to rock star Rod Stewart when new and after a fairly eventful life, recently restore by Lamborghini Polo Storico with receipts for €400,000. While there might be some questions of the originality of the components it remains that this is a car with both celebrity ownership and a world beating restoration. The estimate of £1.2 – 1.4 mil. ($1.56 – 1.82 mil.) is a touch high for the model but both the provenance and condition supports the price level.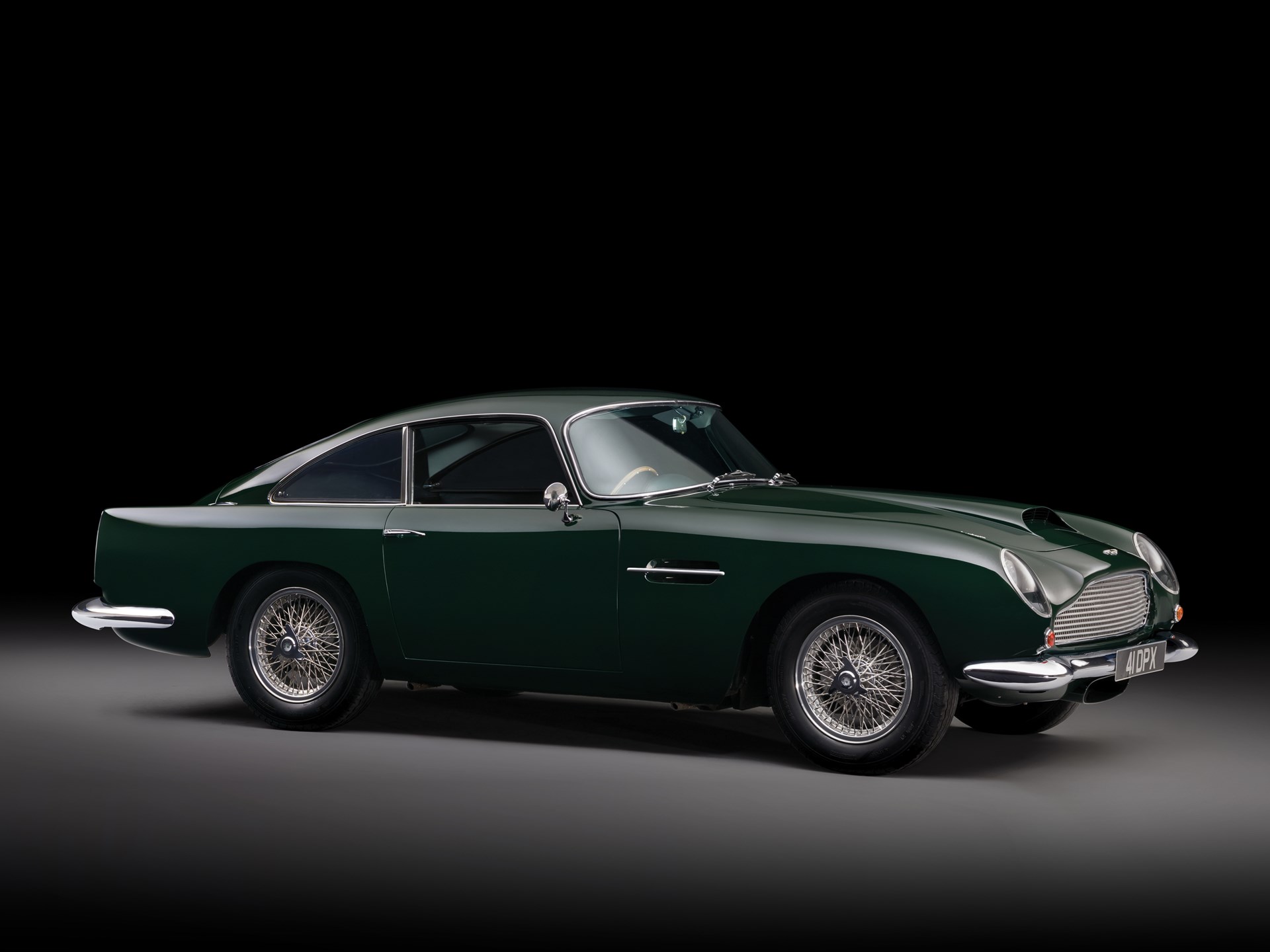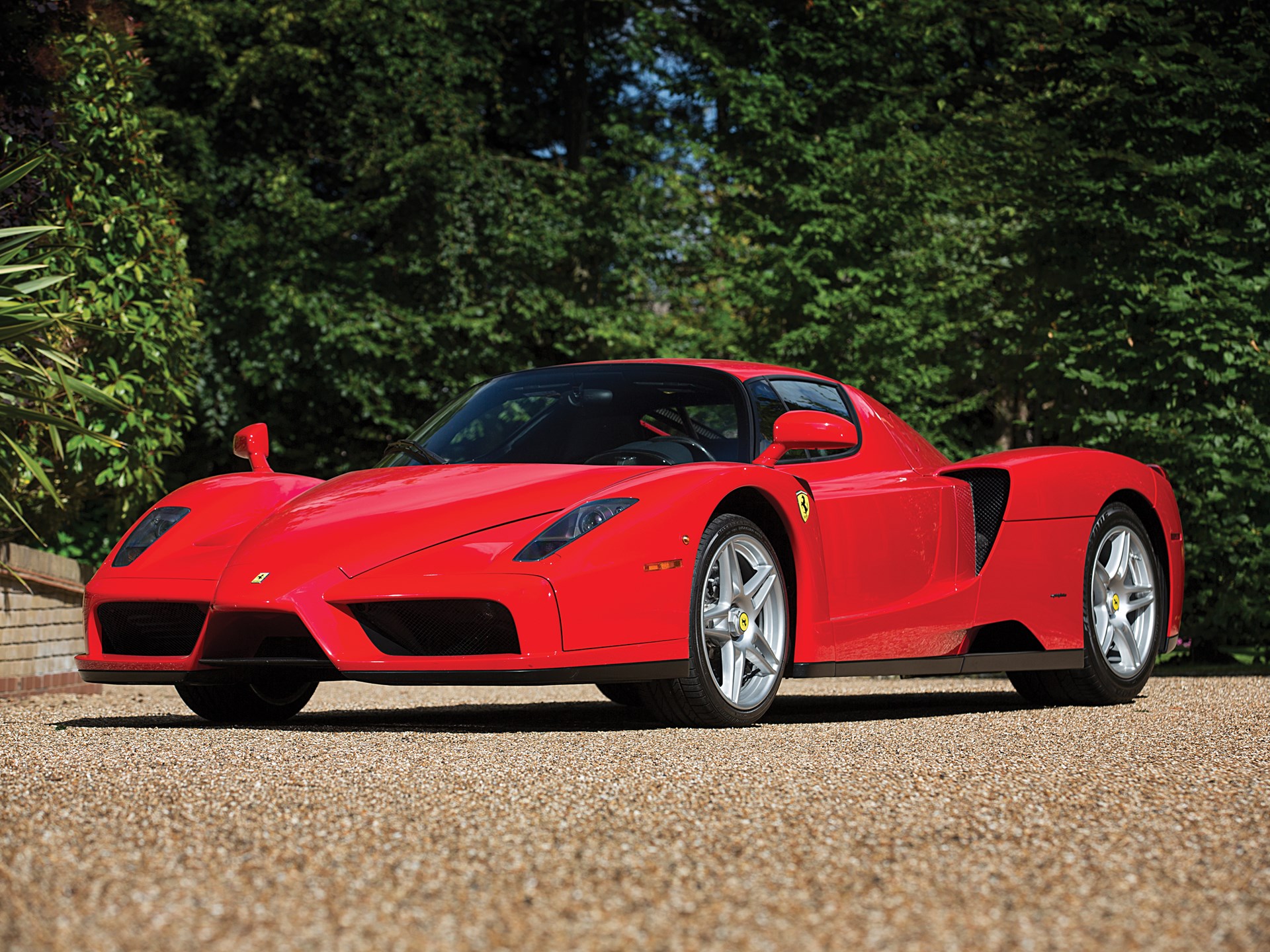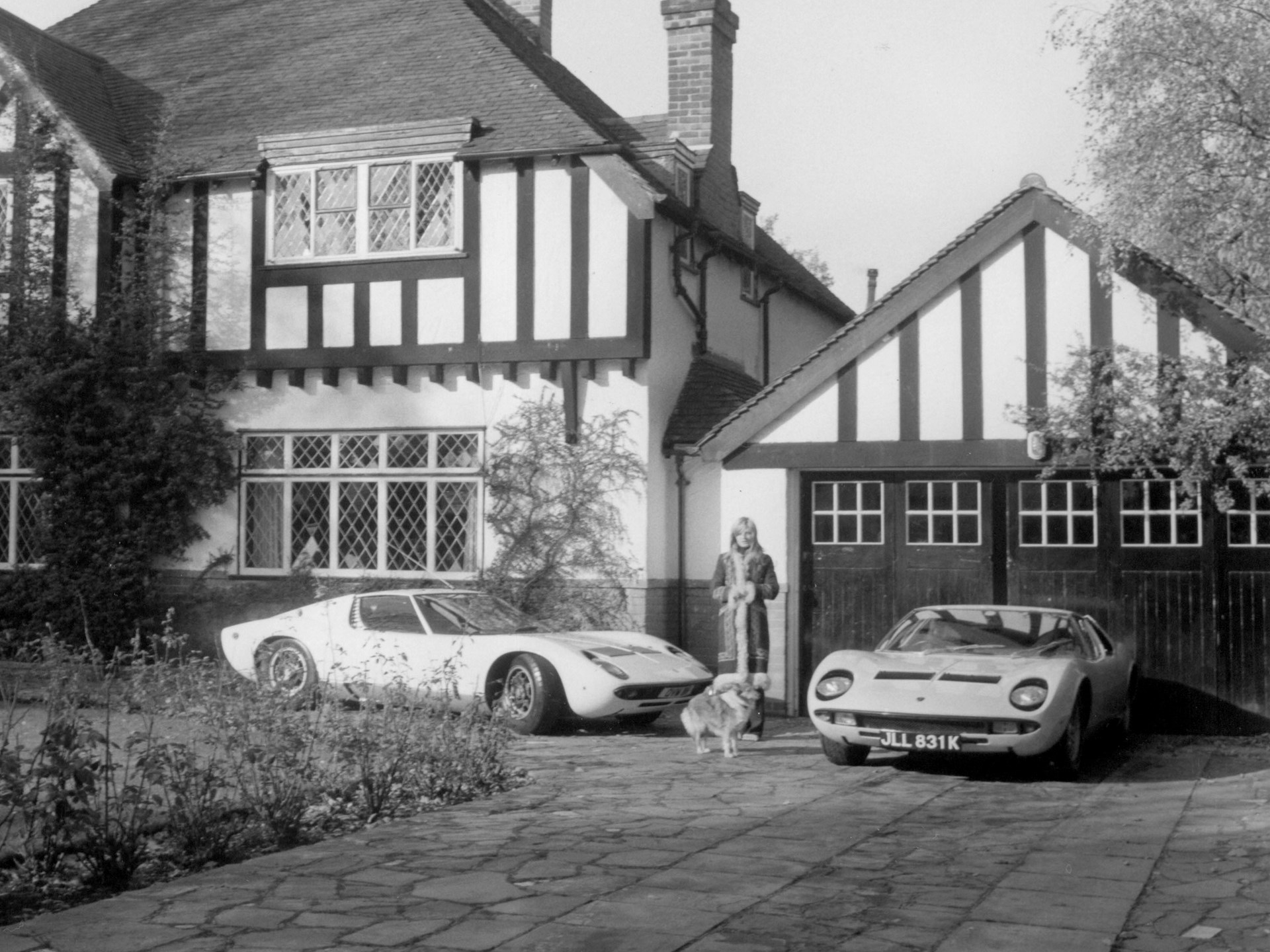 ---
Pre war cars are not a strong category for the sale but these two appeal hugely.
1931 Cadillac V16 Fleetwood Sport Phaeton – Est. £490 – 650k ($637 – 845k). Supplied to the Maharaja of Tikari, later passed to the USA. Restored in the '70s, won its class at Pebble Beach in 1981. Market correct for the history and bodystyle, especially after the cars of the Maharajah class at Pebble in '18.
1934 Aston Martin 1.5 Litre Mark II 2/4 seat – Est. £170 – 210k ($221 – 273k). A lovely little Red Aston, lived in the USA since the '50s before returning in '16, not quick but quite delightful. Good buying at the estimate.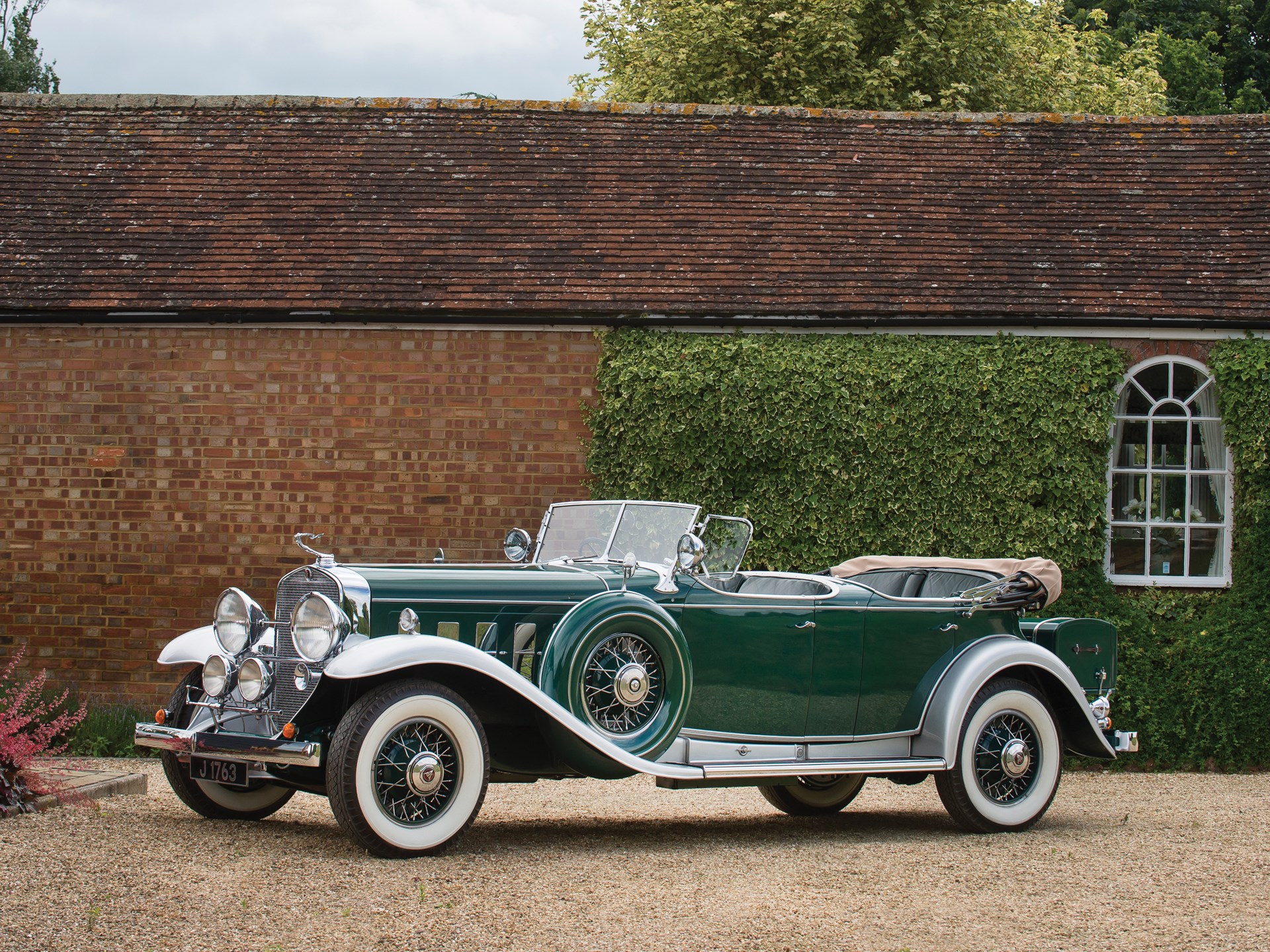 ---
Mid century cars are a strong category and some are worthy of the closest attention:
1950 Delahaye 135M Franay Cabriolet – Est. £300 – 400k ($390 – 520k). A gorgeous example with a fabulous provenance and "authentic restorable condition", the low estimate is market correct for the quality.
1953 Ferrari 212 Inter Pininfarina Coupe – Est. £810k – 1 mil. ($1.05 – 1.3 mil.). A superb car in gorgeous colours and a great history, fantastic condition after a $500k restoration by Nino Epifani. Market correct price.
1955 Mercedes-Benz 300SL Gullwing – Est £950k – 1.25 mil. ($1.23 – 1.62 mil.). Supplied to Count Agusta, owned by him from '55 to '16. One owner since and a Still noted to be largely original and oozing character. Market correct price.
1955 Aston Martin DB2/4 – Est. £140 – 180k ($182 – 234k). A typical RHD DB2/4 Coupe supplied to the UK and occasionally club raced. Restored by Lynx decades ago, well maintained by CKL since. Market correct price.
1955 Lancia Aurelia B24 Spider America – Est. £650 – 750k ($845 – 975k). A lovely RHD example of these fine sportscars, recently maintained by Thornley Kelham. Priced right.
1961 Abarth 2200 Coupe – Est. £105 – 120k ($136 – 156k) Absolutely unique Abarth built for Bristol chief Tony Crook who was also the UK Abarth importer. Unique and quite usable, the 2200 is perhaps staid in its Alemano coachwork but a lovely car regardless. Restored prior to '04, there is little to compare it too but I think its priced right.
1962 Maserati 3500GTi Frua Coupe – Est. £450 – 500k ($585 – 650k). An unusual example of the four Frua Coupes. No condition statement made but would need to be at least condition 3 to fetch $500k+, otherwise its expensive.
1962 Maserati 5000GT Allemano Coupe – Est. £1 – 1.2 mil. ($1.3 – 1.56 mil.). Said to be the Joe Walsh car, immortalised in the line "My Maserati does 185, I lost my license and now I don't drive". Noted to be in lovely, largely original condition although its recent trip to Australia and any damage needs to be confirmed. A sister Allemano Coupe fetched $885k at Monterey so this example is well over market even with the Joe Walsh history. Potential value at the low estimate.
1962 Lotus Elite Super 95- Est. £150 – 200k ($195 – 260k). Jim Clarks road car, a cool little Lotus, noted to hae been restored although it did lose its bodyshell in the 1970s so not entirely original. Expensive for what it is but find another.
1963 Aston Martin DB5 – Est. £550 – 700k ($715 – 910k). A gorgeous RHD example in Blue, restored by RS Car Classic and Fratelli Colombo, should the condition check out its well worth the money.
1967 Lamborghini 400GT 2+2 – Est. £250 – 300k ($325 – 390k). Paul McCartneys Lambo, delivered in RHD. Offered earlier in 2018 and failed although now offered much cheaper. Condition could be an issue but plenty of wriggle room to refurb or restore at the new estimate.
1971 Iso Grifo Series II – Est. £450 – 500k ($585 – 650k). A lovely example of the Iso with the big 6 litre engine and pop up headlights. Retained by one owner for 47 years. Market correct price.
1972 Maserati Ghibli SS 4.9 Spyder – Est. £850k – 1.15 mil. ($1.105 – 1.495 mil.) 1 of just 4 RHD Ghibli Spiders, ultimate spec., restored by Bill McGrath to concours condition. Stunning example, expensive but a unique opportunity and probably worth it.
1974 Maserati Quattroporte – Est. £150 – 200 ($195 – 260k). 1 of just two Quattroportes in this series, built for the Aga Khan. The sister car sold for just $88k at RM Monterey in '16 but this car has been part restored and being this rare, maybe its worth the extra?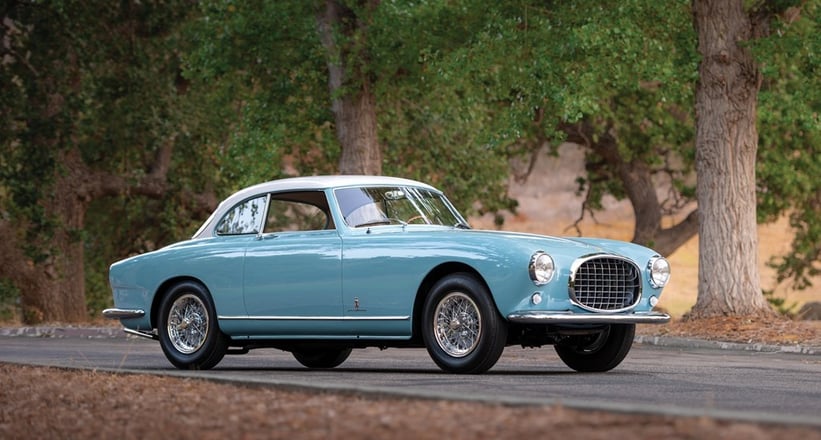 Modern classics are an eclectic bunch but there are some superb cars among them:
1987 Gebhardt 88C2 – Est. £175 – 225k ($227 – 292k). A cool little C2 car with Turbo Audi 5 cylinder power, lots of fun and eligible for Historic Group C racing. Large spares package, so a fairly safe bet.
1988 Aston Martin V8 Vantage Volante X Pack- Est. £320 – 360k ($416 – 468k). David Beckhams own Aston, not sure if that helps any. Market correct.
1990 Mercedes-Benz 190E 2.5-16 Evolution 2 – Est. £135 – 160k ($175 – 208k). German delivery, later to Japan. Market correct.
1993 Porsche 911/964 Carrera RS 3.8 – Est. £800k – 1 mil. ($1.04 – 1.3 mil.) 1 of 3 in RHD. An Australian delivery, essentially the ultimate 964 and extremely rare. The ltd edition 964s have been soft the last year or so as supply has surged but this is still believed to be market correct.
1996 Porsche 911/993GT2 – Est. £725 – 850k A Silver GT2, just 1 owner from new, high mileage, 133,562km, from new. Market priced for the mileage, despite being crazy expensive.
2007 Lamborghini Gallardo Spider – Est. £120 – 150k ($156 – 195k). Rod Stewarts Gallardo, still like new. Expensive for the type, cheap for the celebrity status.
2009 Mercedes-Benz CLK DTM Cabriolet – Est. £225 – 275k ($292 – 357k). A great example, like new. Market correct price.
2011 Ferrari 599 GTO – Est. £550 – 600k ($715 – 780k). Low miles, great colours and all but these were soft in Monterey so the price seems $100 – 150k too much.
2015 Porsche 918 Spider – Est. £1.11 – 1.2 mil. ($1.44 – 1.56 mil.) A like new example in great colours. Market pricing.
2016 Lamborghini Aventador LP750-4 Superveloce Roadster – Est. £350 – 400k ($455 – 520), crazy loud especially in this livery, like new and popular with certain audiences. Market correct.
2017 Ferrari F12 70th Anniversary – Est. £550 – 650k ($715 – 845k). Every auction seems to have at least one or two of these. I don't see any long term value so price seems expensive.
2017 Ferrari 488GTB 70th Anniversary – Est. £290 – 340k ($377 – 442k). Gorgeous colourscheme but as with the above, seems very expensive.
2018 Aston Martin Vanquish Zagato Roadster – Est. £700 – 900k ($910k – 1.17 mil.). These Zagato Astons are stunning cars and while expensive they do seem to be holding there value. The first Roadster sold, its hard to judge but price seems okay.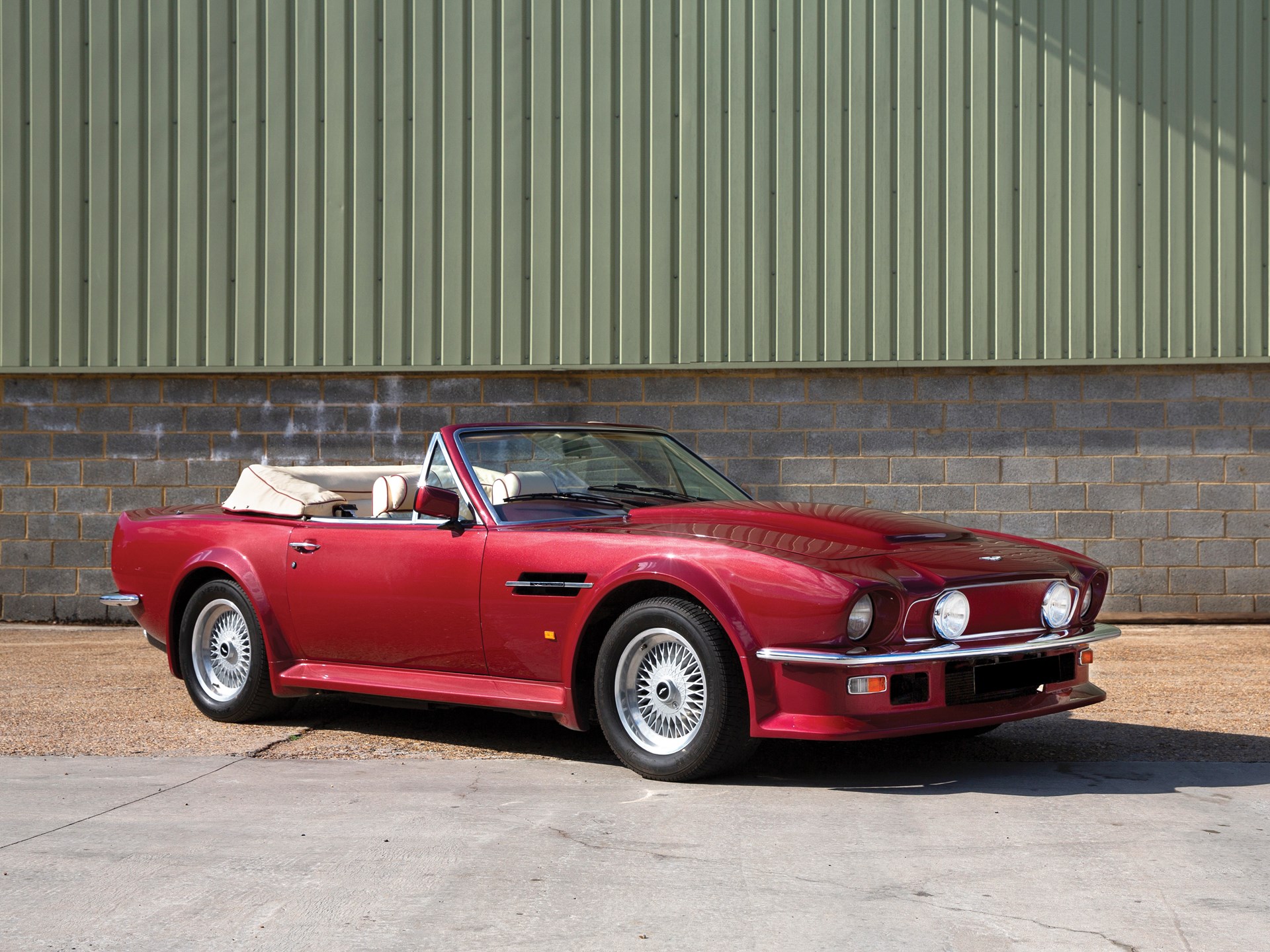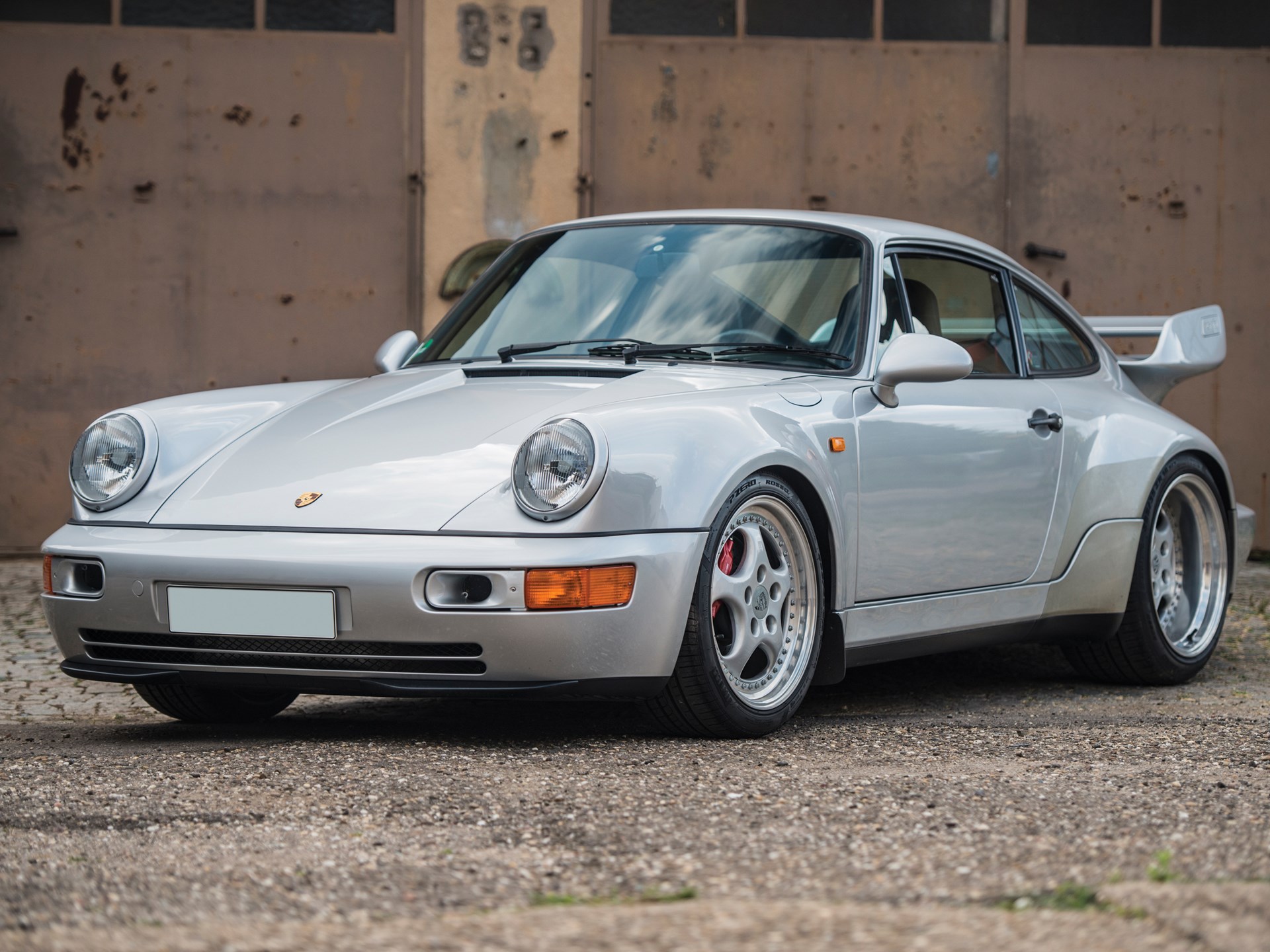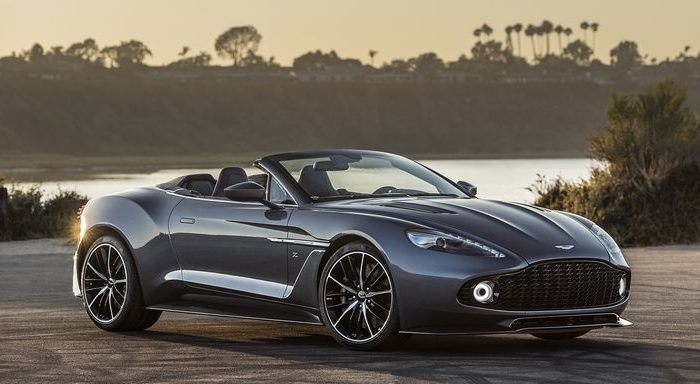 ---
Affordable cars are few but varied and fun. My highlights are:
1961 Fiat-Osca 1500S Spider by Pininfarina – Est. £40 – 60k  ($52 – 78k). A neat little Osca, less sporty, more luxurious though. Likely market correct.
1966 Alfa Romeo Giulia GTC – Est. £65 – 85k ($84 – 110k). A beautiful Alfa in gorgeous colours. Well maintained example. Good buying.
1972 Bond Bug 700ES – Est. £20 – 30k ($26 – 39k). A real English novelty, fun value only.
1979 Lada Niva 4×4 Paris-Dakar – Est. £50 – 75k ($65 – 97k), A genuine Paris-Dakar raced Lada Niva. These are built like a tank and someone should really set a new world record for the most expensive Lada, or not.
1982 Tuk Tuk Octopussy – Est. £30 – 40k ($39 – 52k). A cool little Tuk Tuk used in the filming of the Roger Moore Bond movie. Much cheaper piece of movie history than the $2 million Aston DB5 sold at Bonhams Goodwood.
1991 Alfa Romeo SZ – Est. £40 – 50k ($52 – 65k). Sexy little car. Market priced.
2008 Sbarro Espera Genesis – Est. £15 – 20k ($19 – 26k). A cool little design study, no idea what you could use it for but neat, nonetheless.
2011 Peel Trident – Est. £10 – 15k ($13 – 19k). The tiniest car ever? either way cool enough, fun value only.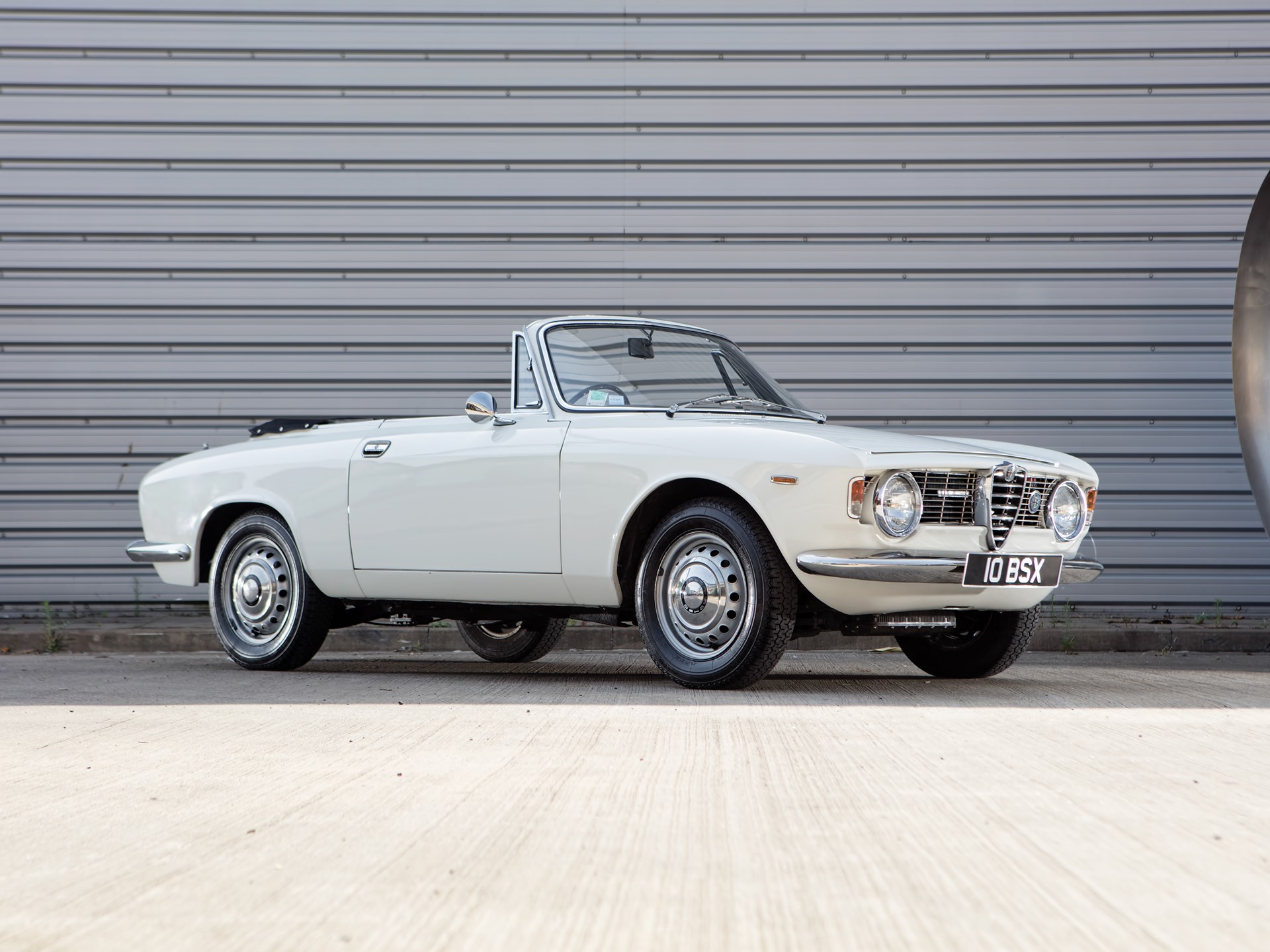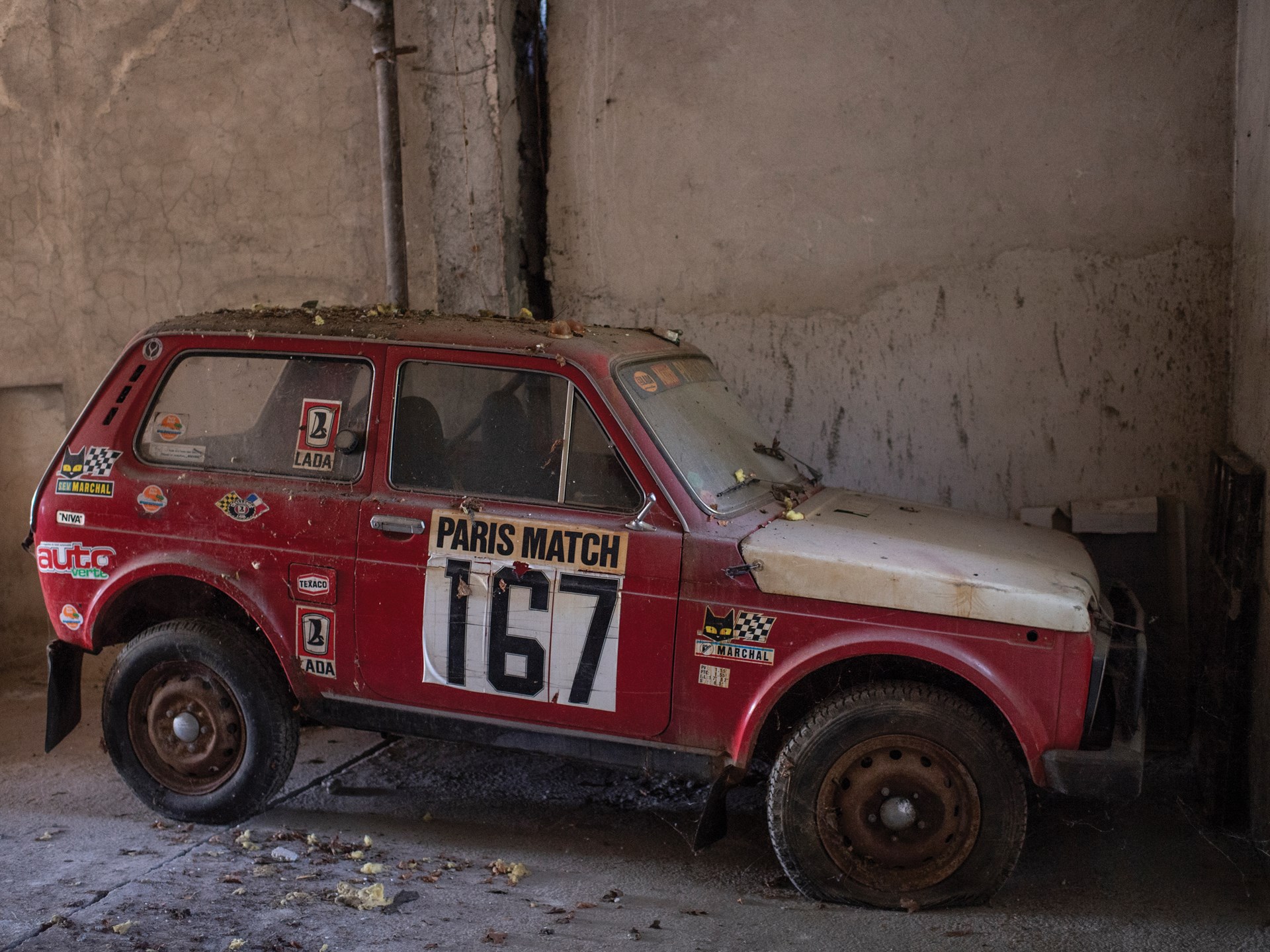 ---
RESULTS
RM returned to London for their sale in conjunction with the Royal Concours d'Elegance and while that show was as successful as ever, the RM sale was flat, again. After 2017s weak sale, RM went both wide and deep, consigning very good cars in every area, offering a wide mix of new and old, fresh and common, restored and original. Unfortunately it would seem that all the money in the market was spent at Monterey and there was little appetite for spending up large in the UK. Further many of the consignments didn't have the same wow factor and perhaps were dare I say it, tired, for example the McCartney Lamborghini is now listed as "believed to be first delivered to Paul McCartney" and in pretty rough condition. Monterey also showed that anything common requires a large discount compared to rare and even the Aston Martin DB4GT is now a fairly common sight, especially at British auctions and becoming hard to sell at anything like 2016s market value. As such RM worked hard to get $11.9 million worth of sales on a very poor 52% sellthrough rate, the revenue 30% up from 2017 and sell through down from 55 to 52%.
Yet again a Ferrari Enzo topped the charts, this time a good one in the classic Rosso Corsa over Nero which fetched a mid market £1.974 mil. ($2.531 mil.) and there were a very few good sales elsewhere, the lovely little 159 1953 Ferrari 212 Inter Pininfarina Coupe at £1.017 mil. ($1.305 mil.) or 17% above high estimate and the 1974 Zagato Zele 1000 at £11,500 ($14,745), +15%. Many sales were mid estimate, such as the 1993 Porsche 911/964 Carrera RS 3.8 at £933k ($1.196 mil.) or the very fine ex Raj 1931 Cadillac V16 Fleetwood Sport Phaeton at £522k ($670k). The biggest quantity of lots were hard to get over the line, 1921 Peugeot Quadrilette Torpedo selling for £8,625 ($11,059) or 42% below the low estimate, 2008 Sbarro Espera Genesis at £8,050 ($10,322), -46%, 1961 Jaguar E-Type Lightweight Replica at £184k ($236k), -47%, 1975 ACOMA Mini Comtesse at £2,300 ($2,949), -54% and the ex Bond villain 1982 Tuk Tuk Octopussy at £7,800 ($10,001) or -74%.
Easily the largest quantity of lots were the no sales and many of them were bidded to levels that should have seen them sell so it requires contemplation just how legitimate these bids were. Even those that were real but refused were generally a case of vendors holding out for a market that passed several years ago. Among the lots that didn't sell were the 1972 Maserati Ghibli SS 4.9 Spyder at a reported high bid of £800k against a £850k – 1.1 mil. estimate, 1963 Aston Martin DB5 at £480k against a £550 – 700k estimate, 1996 Porsche 911/993GT2 £650k against a £725 – 850k estimate, 1955 Mercedes-Benz 300SL Gullwing at £875k against a £950k – 1.25 mil. estimate. Other no sales were the 2018 Aston Martin Vanquish Zagato Roadster at £650k againt a £700 – 900k estimate, 2015 Porsche 918 Spider  £900k against a £1.11 – 1.2 mil., 2017 Ferrari F12 70th Anniversary £525k against a £550 – 650k estimate, 1961 Aston Martin DB4GT at £2.65 mil. against 3 – 3.4 mil. estimate, 1966 Ferrari 275GTB Alloy at £1.8 against a 2 – 2.2 mil. estimate and 1971 Lamborghini Miura P400S at £1.1 mil. against a 1.2 – 1.4 mil. estimate.
RM would have been hoping for a return to this sales glory days but the results showed ugly signs that perhaps the market is getting saturated with cars or maybe its just the age old question of pricing since I am sure many of these cars could have sold but for vendors holding out for the faint hope of more money. Either way RM will have plenty of work to do before 2019s sale.
---
Key – Lot# – Description – Chassis # – Low/ high estimate (UKP) – N/R = No reserve – Gross price (UKP/EUR/US$) – +/- sale versus estimate
110 1974 Zagato Zele 1000 £5,000 £10,000 N/R €5,600 €11,200 $6,500 $13,000 Orange over Beige. Offered here is a Zele '1000' – designated as such due to the wattage available from its Marelli electric motor. With a glass fibre bodywork over a steel framed chassis, the Zele was derived from the Fiat 500 and Fiat 124 and powered by four 12-volt batteries. As seen here, the batteries are easily charged simply by plugging them directly into the main supply, via a transformer. With a top speed of 25 mph, the Zele has a range of approximately 50 miles when properly charged. According to the current owner, this Zele remained with its original owner for 11 years, who used the car regularly. After selling the car in 1985, it passed through two private collections before being purchased by the consignor. In 2011, it was subject to a nut-and-bolt restoration, and a photo album of the restoration process accompanies the car today.
111 1982 Tuk Tuk Octopussy JH3TB0600CC118734 £30,000 £40,000 N/R €33,600 €44,800 $39,000 $52,000 Black and Yellow over Burgundy. Although Roger Moore's sixth film as James Bond rarely tops lists of favourite Bond movies, the one scene that never fails to capture audience attention is the chase scene through Udaipur, India. Bond, having just beaten the exiled Afghan prince in a rousing game of backgammon, leaves the palace only to be followed by Kamal Khan's henchman – on Indian tuk tuks! This tuk tuk, believed to be the tuk tuk driven by henchman Gobinda, is built upon the frame of a 1982 Honda 250R ATC three-wheeler. According to the London Film Museum, Honda three-wheelers were utilised for the stunt vehicles, although the engines were uprated by stunt driver Remy Julienne. As per to the current owner, this Tuk Tuk was sold by Julienne to the Cars of the Stars Museum in England, which featured several James Bond vehicles. After being sold by the museum to a private owner, the Tuk Tuk was put up for sale and purchased by the current owner. Although in no shape to chase 007 through a street market, this Tuk Tuk carries with it all the charm and charisma of a silver screen star.
113 1942 Cadillac Series 67 7 pass Touring Sedan 9380256 £25,000 £35,000 €28,000 €39,200 $32,500 $45,500 Elegant Dark Blue over Grey broadcloth. It was treated to a careful cosmetic restoration prior to 2010, and its odometer shows about 44,500 miles. Under its hood sits Cadillac's 346-cu. in. flathead V-8, rated here at 150 hp and sent to the rear wheels via a three-speed, column-mounted synchromesh manual gearbox. This elegant, understated Cadillac features an appropriate dark blue paint scheme over grey broadcloth upholstery. Wood-graining, an ivory steering wheel and a luxurious rear seating area with footrests and jump seats serve as reminders of its opulence. Its interior shows few signs of use. Under its hood, the V-8 is tidy but has not been detailed. Following a cosmetic restoration, work has been undertaken with the present owner to improve driveability, including recoring th radiator and fitting a new waterpump. These rarely seen and underappreciated pre-war Cadillacs are as stately today as they were 75 years ago.
114 1979 Lada Niva 4×4 Paris-Dakar 2121 0039424 £50,000 £75,000 N/R €56,000 €84,000 $65,000 $97,500 Red over Black. This durability must have caught the attention of François Jeanson and his son, who entered this little Lada in the 1981 Paris-Dakar rally, the rally's third running. The Niva was specially prepared with a plastic bonnet, doors and boot, larger capacity fuel tank, additional protection for the front and rear bumpers, additional lights and a beefier suspension. Wearing #167, it was one of a dozen Nivas entered. The race started from the Place du Tracadéro in Paris. With 170 other cars, 15 trucks and 106 motorcycles entered, this would be a race of attrition, and of those 170 cars, only 59 finished. Unfortunately, the Jeansons' Lada was amongst those that dropped out. However, the Ladas proved their worth in the race, with one finishing third. Retained by the Jeansons until 2009, the Lada was purchased from them by the consignor and remains preserved in highly original condition in his collection. It is accompanied by paperwork chronicling its Paris-Dakar entry, as well as associated articles and photographs. If the Paris-Dakar rally was a Goliath of an event, this Lada was its David, facing seemingly impossible odds in one of motorsport's most gruelling events, where one of its brethren finished 3rd. This would be a compelling addition to any collection.
115 1975 ACOMA Mini Comtesse £5,000 £10,000 N/R €5,600 €11,200 $6,500 $13,000 White over Green. In terms of powerplant, the Mini Comtesse, the smallest of the microcars produced by ACOMA, was similar to England's Peel P50, boasting three wheels and a 49-cc, single-cylinder engine which only produced 3 bhp (compared to the 4.5 bhp of the Peel). With a smaller output in terms of horsepower, it comes as no surprise that the Mini Comtesse only had two forward gears (compared to the Peel's three) and no reverse gear as well. Top speed was quoted at 20 mph. One of the car's more unique features, especially when considering its size, was the fact that it had not one but two doors. On the driver's right is a conventionally hinged door, while on the driver's left is a roof-hinged gullwing door. This was implemented due to the Mini Comtesse's size, which allowed it to park perpendicularly between two parked cars. In this case, it would prove difficult to disembark from the driver's right. To the left, however, egress and entry would be much easier. Quirky and seldom seen, this is the perfect microcar for the Francophile looking for something a bit different with great joie de vivre!
116 2011 Peel Trident £10,000 £15,000 N/R €11,200 €16,800 $13,000 $19,500 Red over Black. Fast forward to 2011. Peel Engineering Ltd. started to manufacture the Trident once again, with production taking place near Nottingham. Each new Trident is built to order with both petrol and electric powerplants available. Almost visually identical to its older siblings, this exciting Trident offers its next owner the thrills of microcar enjoyment with added reliability thanks to its recent build and modern components.
117 1921 Peugeot Quadrilette Torpedo £15,000 £20,000 N/R €16,800 €22,400 $19,500 $26,000 Blue over Blue. Formerly of the Karl Ritter Museum, this charming boat tail roadster has been fully restored from the ground up. It is powered by a 6.2-hp four-cylinder, side-valve engine displacing 668 cc. It breathes through a single carburettor and is fired by a magneto ignition setup. The transmission is a proper three-speed gearbox, and a shaft-drive arrangement provides power to the rear wheels. The suspension features quarter-elliptical leaf springs front and rear. Braking is provided by rear-wheel-only drum brakes. The Peugeot sports an eye-catching colour scheme, light and dark blue two-tone with yellow wheels, which marks a move away from the sombre, modest colours commonly seen on pre-war cars toward decorative moulding and bright colours. It is a livery fitting with the lively atmosphere of the 'Roaring Twenties'.
118 2008 Sbarro Espera Genesis £15,000 £20,000 N/R €16,800 €22,400 $19,500 $26,000 White over White. Designed for the 2008 Geneva Motor Show, the Genesis is a radical one-off design study created by the Espera Sbarro class of 2007–2008. Clearly an amalgamation of 1930s hot rod design with the classic European sports racer, the Genesis is a two-seat roadster with no provision for a top. The body, with very sharp, angular lines, is constructed from high-tech synthetic materials built up over a welded steel tube frame. It is powered by a PSA V-6 engine, commonly found in luxury passenger cars from Peugeot, Citroën and Renault. It is mated to an automatic gearbox. After achieving proper registration, this could make a stunning road car for someone who seeks individuality. The Genesis is, without question, a testament to the world of possibilities in modern automotive design. Dynamic styling was once prevalent in the world of road-going production cars and, as the Genesis shows, it can be that way again.
119 1937 Talbot Ten Airline Sports Saloon £20,000 £30,000 N/R €22,400 €33,600 $26,000 $39,000 Black over Brown leather. RHD. Called 'Britain's most exclusive light car' in a 1937 manufacturer's brochure, it had a high cost of manufacture due to the exceptional quality of materials used. It featured an all-synchromesh four-speed gearbox, disc wheels, large section tyres for better riding comfort, a very low and stable chassis, a three-bearing camshaft and a high-efficiency polished aluminium cylinder head and downdraught carburettor and with an advanced automatic ignition. It is said that the body had no less than 13 separate coats of paint applied, which certainly contributed to this example's longevity and incredible original condition some 81 years later. The interior, too, was designed to an extremely high standard with thick leather seats and door cards, illuminated control panel, a hand-operated wide-opening windscreen, winding-type swivel ventilators in the front windows, wool-trimmed headlining and sliding roof. It also featured a large luggage compartment, making this an ideal partner for long weekend motoring excursions. It is important to note that it is accompanied by a handful of old brochures and literature, as well as MOT certificates dating from 1975 to 2010 and its original buff log book. Every inch of the car, including the classic cream, faced instrumentation to its classic chrome grille and tells tales of a period in history when even a commonplace saloon could be an Art Deco masterpiece.
120 1963 Fiat 600D Multipla 110D.108 114130 £25,000 £35,000 N/R €28,000 €39,200 $32,500 $45,500 Medium Grigio and Bianco over Rosso. The second-series 600 Multipla on offer here boasts the uprated 767-cc engine and is swathed in a rather more dynamic medium grey body with an off-white roof. Inside, its six-seat interior layout in red with white seat piping contrasts well with the grey and white shades that carry inside. The Multipla's odometer displays just 5,547 km and a rather ambitious 120 km/h top speed. Following a major service in 2013, which featured fluid and filter changes and a carburettor service along with the fitment of new tyres, this Multipla is well sorted and ready to drive and enjoy. A straight body and good paint make the 600 Multipla an eye-catching example that would benefit from some final detail work.
121 1968 Fiat 500 Jolly £35,000 £50,000 N/R €39,200 €56,000 $45,500 $65,000 Rosso over Wicker. The red example here has been recently painted and shows in excellent condition. Its surrey roof features a white base and white fringe accented by red stripes running the length of the fabric. Inside, its red dashboard and steering wheel are set off by the obligatory wicker seats—individual up front and a bench for the second row. Appropriate details such as period gear-shift instructions attached to a steering wheel spoke give the 500 Jolly an authentic feel. At the rear, its four-cylinder engine presents correctly but has not been detailed. Proper 'Nuova 500' and 'Jolly' script badges on the bottom-hinged undercover are correct. Nostalgia for the simplistic 500 Jolly and its mid-century era remain strong, but this red example certainly stands out.
122 1968 Autobianchi Panoramica 120B*131082 £10,000 £15,000 N/R €11,200 €16,800 $13,000 $19,500 Sand Beige over Rosso. The Panamerica offered here displays how the Bianchina paired style with utility. Its delicate details show off Rapi's aim to push the city car to Milan's fashion districts, unlike the workaday Fiat 500. Its Sand Beige exterior, Fiat colour code 583, exhibits little of the heavy use typically inflicted upon Panoramicas as they aged. Inside, contrasting red upholstery with a wood-tone strip across its dashboard give it a dash of style. Accompanied by its original Italian libretto, the consignor states that the Panamerica offered here spent the vast majority of its life in the Livorno area and remains in unrestored and original condition. This example shows 16,441 km. While unrestored overall, it presents well and would need only a modest refurbishment.
123 1920 Delage CO Salamanca 7283 £120,000 £150,000 €134,400 €168,000 $156,000 $195,000 Black over Black leather. RHD. This particular car was delivered new to the U.S., a clear indicator of Delage's global reach after just a decade and a half of operation. When the car was sold in 1991 to noted British collector Jack Tattersal, it was treated to the exhaustive restoration it wears with pride today. Most notably, it was shown at the 2016 Concorso d'Eleganza Villa d'Este. Outside, its black paint is offset with a delicate gold pinstripe. Marchal headlights point the way forward, and intricately detailed period carriage lights adorn its windshield. Inside, glossy woodwork surrounds its Swiss-made Jaeger gauges, including an eight-day clock. The front bench is upholstered in black leather in a simple pattern. A more adorned design covers the rear bench, which features combination footrest and occasional use seats for long-distance touring. A period St Christopher medallion is attached to its dashboard. Map pockets emblazoned with the letter 'D' in the front doors provide extra storage for the car's driver while on the go. The Salamanca-style coachwork includes a black fabric top that shows little wear when erected and stows away for sunny, warm days. Under its hood, the Delage's 4½-litre engine features Zenith carburetion and appears unmodified. The Delage shows some signs of use in its nickel-plated surfaces, but surely that would have made Louis Delâge happy.
124 2004 Lamborghini Murcielago £120,000 £150,000 €134,400 €168,000 $156,000 $195,000 Nero over Nero and Rosso leather. Built in October of 2003 for the 2004 model year, this Murciélago is outfitted with the desirable six-speed manual transmission. Painted black, the car has been tastefully customized to add to its visual panache. Custom features include black powder-coated wheels with red powder-coated brake callipers, and a sports exhaust system. Inside, the theme continues, and the Murciélago is trimmed in two-tone black and red leather. The car presents well throughout with few signs of wear, corresponding with the mileage showing on the odometer, 25,774 km at the time of cataloguing. Purchased by the consignor in 2008, the car was serviced less than 1,000 km ago at Lamborghini Vienna. With Audi's takeover of the celebrated Lamborghini brand, this marked a return to profitability for the company thanks to increased reliability and quality control at the hands of the German manufacturing giant. The Murciélago was the first Lamborghini to benefit from these improvements and this proved to resonate with customers, and 4,099 Murciélagos of all kinds were built during the model's production run. Six-speed Murciélagos have long been in demand for the analogue driving experience they provide, and this example begs to be exercised on the open road
125 1962 Maserati 3500GTi Frua Coupe AM101*2242 £450,000 £500,000 €504,000 €560,000 $585,000 $650,000 Rosso over Nero leather. Of the four 3500 GTs to receive coachwork from Frua, chassis no. AM101 2242 was the final example to be produced by the famed coachbuilder. According to Frua historian Stefan Dierkes, it was delivered on 13 July 1962 to Werner Ruppertzhoven of Düsseldorf, Germany, via Auto-König of Munich. A machine dealer by trade, Ruppertzhoven lived a lavish lifestyle as a passionate game hunter and owned a house on Lake Maggiore. His business supplied machine tools to Maserati and in one of his visits to the factory, he met Pietro Frua and the two quickly became friends. Naturally, it only made sense that Ruppertzhoven would commission his next Maserati with Frua coachwork. Outfitted with fuel injection, Ruppertzhoven's 3500 GTi would be the only of the four to call that country home (two went to Switzerland, while the first example built remained in its native Italy). All four examples were painted different colours: Sky Blue for AM101 1494, red for AM101 1496, Polar White for AM101 2200 and Silver Grey for the example presented here. Registered by Ruppertzhoven several days later, the colour was changed the following year to a burgundy metallic, the same colour the car sports today. It passed to its second owner in 1967, George Kornhas in Assenhausen in 1965. Kornhas would go on to be the car's caretaker for the next 48 years. It finally left his possession in 2015, when it was purchased by the current owner to become the keystone of his growing collection of automobiles. For the passionate collector of Maseratis, a coachbuilt car is definitely amongst the holy grail and within the hierarchy of coachbuilders, those cars with bodywork by Frua are considered to be the most desirable. With a known ownership history from new and nearly five decades in the ownership of one careful custodian, this 3500 GT by Frua would be a highly compelling addition to any collection of Maseratis worldwide and would make an exciting entry into a variety of concours events.
126 1970 Maserati Ghibli SS 4.9 AM115/49*1668 £200,000 £240,000 €224,000 €268,800 $260,000 $312,000 Rosso Rubino over Bianco leather. RHD. According to a build record from Maserati Classiche, chassis no. 1668 completed assembly in April 1970. The car was factory equipped with a five-speed ZF gearbox and bolt-on Campagnolo wheels, and finished in Rosso Rubino paint with a white Connolly leather interior. In the early 1970s, the Ghibli SS is believed to have been purchased by Peter Garrett of Brighton, Victoria. After importing the car to Australia, Garrett commissioned a conversion to right-hand drive though Eddie Thomas, a high-profile Australian drag racer with a restoration and speed shop. After the conversion to RHD specifications, Garrett retained possession into the late 1980s and the car was sold upon his passing by Eddie Thomas on behalf of the family. Circa 1989, the Maserati was acquired by Michael Gostelow, though he kept the car only briefly before selling it to Richard Prince of Brighton, Victoria. Prince drove the Ghibli SS regularly through 1994, when he sold the car to collector and restoration specialist David Rodd of Caulfield, Victoria (at the time a partial owner of JB Hi-Fi, one of the country's leading consumer electronics retailers). In 1996, the 4.9 Coupe was purchased by Brian Telfer of Queensland, and he enjoyed the car for seven years before selling it to the consignor in February 2003. Chassis no. 1668 was the first Maserati in the consignor's collection, and it ignited a passion within him for the marque. He initially commissioned some light mechanical freshening and then drove the car modestly for a few years before opting for a full restoration. In 2012, the car was shipped to the experts at McGrath Maserati in the UK, and a three-year refurbishment was conducted that included a return to the original left-hand-drive configuration. The 4.9-liter V-8 was comprehensively rebuilt, and the body and interior were cosmetically refinished in the original factory colour scheme. McGrath has continued to maintain the car as needed over the past few years. Depicted as the cover image for a feature in the November 2017 issue of Auto Italia magazine, this beautifully presented Ghibli SS is a splendid example that would bolster any sporting collection.
127 1974 Maserati Quattroporte AM121*004 £150,000 £200,000 €168,000 €224,000 $195,000 $260,000 Nero over Crema leather. Enter Prince Shah Karim Al Hussaini, the Aga Khan IV. The 49th Imam of Nizari Ismailism, a subsect of Shia Islam, the Shah had a penchant for speed and fast cars and has owned a handful of Maseratis, including a pair of 5000 GTs with Frua coachwork. After seeing the first Frua-bodied Quattroporte at the Geneva Motor Show in 1972, the Aga Khan commissioned a second car to be built for his personal use. Information compiled by Frua Coachwork historian Stefan Dierkes shows that chassis no. 004 was delivered to him in Paris in September of 1974 after the chassis had been supplied to Frua in November of 1973. The car was subsequently registered in Switzerland by the Aga Khan in November of 1974. In the late 1970s, the car apparently passed into the hands of Yves St. Martin, one of the Aga Khan's horse racing jockeys, before being sold to its third owner, Christine Coty. In 1989, the Quattroporte was purchased by the Musée International de l'Automobile Genève, where it remained on display for several years. Subsequently, the car was purchased by the noted Maserati collector Alfredo Brener of Houston, Texas. Subsequently imported to the U.S., the car was shown by Brener at a number of events, including Concorso Italiano on three separate occasions (1998, 2000 and 2003), as well as in the special Maserati Custom Coachwork class at the Pebble Beach Concours d'Elegance in 2000. Passing to John Ling in 2003, the car was purchased by another Maserati collector, Bruce Milner, in 2005. Interestingly enough, Milner also owned chassis no. 002, bringing both Quattroporte Fruas under one roof for a brief period of time. Ten years later, the Maserati had returned to the UK where it was bought by its current Maserati collector and subsequently road registered. Shortly after his purchase, the Quattroporte was sent to McGrath Maserati for a two-year mechanical restoration and interior retrim by McGrath Maserati, which included a full engine rebuild and retrimming of the interior to concours standards, and invoices for this work are on file. Furthermore, it is accompanied by a large history file with documents from throughout its life, including copies of correspondence between the Aga Khan and Maserati during the car's build process.
128 1972 Maserati Ghibli SS 4.9 Spyder AM115S/49*1251 £850,000 £1,150,000 €952,000 €1,288,000 $1,105,000 $1,495,000 Bianco Polo over Blu leather. RHD. As confirmed by Maserati Classiche, of the 45 Ghibli SS 4.9 Spyders built, chassis no. 1251 is one of only four Ghibli SS 4.9 Spyders built to right-hand-drive specifications. Built in February 1972, the Ghibli was finished in Bianco Polo paintwork and trimmed with an interior of blue Connolly leather and fitted with Campagnolo wheels. The car was shipped to Slough, Great Britain, and distributed to Citroen UK London, where it was sold to its first owner, Sheik Hamad bin Ahmad bin Ali Al-Thani, a member of the ruling family of Qatar. As confirmed by a copy of its Qatari registration printed mostly in Arabic, the Ghibli was registered in July 1972 to the sheik's Doha address. In late 1979, the Maserati was dispatched to Modena for an authentic restoration to factory standards and following completion of the refurbishment, the car was sold in 1984 to Jean-Claude Caveng, a resident of Switzerland who imported the car to the UK in March 1986. Later in 1986, the Spyder passed to an intermediary dealership, and the car then received substantial attention from Maserati expert Bill McGrath, who dialled in the mechanical elements and ancillary systems, and installed bolt-on Borrani wire wheels. Around this time, chassis no. 1251 was the subject of a cover feature for the September 1986 issue of Classic and Sportscar magazine, in which the Ghibli Spyder was favourably compared to a Ferrari Daytona Spyder. In September 1987, the Ghibli was purchased by Vincent Isaacs of Middlesex. He continued to retain McGrath's to service and maintain the car as needed for the first few years of his ownership, as demonstrated by a thick stack of invoices. In 1993, Isaacs opted for a full cosmetic restoration, entrusting Moto Technique of Surrey to correct some coachwork issues which included repairs to metal work in the front and rear wings. Moto Technique also refinished the car in dark blue, and trimmed the interior in ivory leather. In February 2004, the Maserati was sold to the consignor, a marque collector residing in Brisbane, Australia, via Terry Healy of Oldtimer Australia, and the car was exported to Australia shortly thereafter. After enjoying the Spyder for several years, it was decided that the car would undergo a concours-level restoration, for which he shipped the car back to McGrath Maserati in April 2012. Recently completed in time for its current offering, the no-expense-spared restoration included a bare-metal refinish in the original colour scheme of Polo Bianco paint over blue leather. Furthermore, the car has now been formally exported from Australia and reregistered in the UK. This superlative SS Spyder is very well documented, including several decades worth of invoices, registrations, former owners' correspondence and a build record from Maserati Classiche. Offering stylish and powerful cruising as well and concours potential at numerous events, chassis no. 1251 would make a superb addition to any collection of Italian sporting machines or open touring sports cars and is without doubt one of the most interesting Ghibli SS 4.9 Spyders offered for sale in recent memory. UK V5.
129 1972 Maserati Bora AM117*161 £125,000 £175,000 N/R €140,000 €196,000 $162,500 $227,500 Rosso over Crema. RHD. Delivered new to Slough, this Bora 4.7 was built to RHD specifications, one of only 42 Bora 4.7s to be outfitted as such. It was produced by the factory on 23 August 1972 finished in Blu Ischia over a Senape (tan) interior according to information on file supplied by Maserati Classiche. While not much is known about the car's history, it is believed that it remained in the UK for the vast majority of its life before being acquired by the current owner from Edwin Faulkner in December of 2005 and subsequently imported to Australia. After a few years of use down under, the car was returned to the UK and sent to McGrath Maserati for a full restoration. Completed in 2016 after three years of work, the car has remained here ever since and has continued to be regularly maintained by McGrath Maserati, with the last service being undertaken in October of 2017. Accompanying the car are receipts for all restoration and service work done with the current owner. Offering the perfect combination of performance, refinement and usability, the Bora is an eccentric grand tourer from a fascinating time in Maserati's history. Thanks to their rarity, especially in RHD, Boras have become quite collectable in recent years, and finding a well-kept example can be difficult. Well restored by a respected UK-based specialist and ready to drive and enjoy, this Bora warrants serious consideration.
130 1962 Maserati 5000GT Allemano Coupe AM103*026 £1,000,000 £1,200,000 €1,120,000 €1,344,000 $1,300,000 $1,560,000 Rosso Arcoveggio over Nero leather. Alfredo Belponer (1), S.r.L. I.R.C.A. '64 (2), Antonio Ciacci (3), taken to the UK, exported to the USA, later owned by Joe Walsh of Eagles fame, Kenneth McBride, WA '85, cosmetic freshened, Pebble Beach '99, Ian Wade, Hong Kong '02, Terry Healey, UK/Australia '07, freshened by McGrath Maserati, concours award winner since. (ED – Subject of possible invasive testing for asbestos, needs to be confirmed).
131 1971 Maserati Ghibli SS 4.9 Coupe AM115/49*2506 £220,000 £260,000 €246,400 €291,200 $286,000 $338,000 Verde Gemma over Light Marron leather. According to a Maserati Classiche build record, the Ghibli SS completed assembly in late October 1971 and was unusually equipped with right-hand drive and finished in rosso fuoco paint with a white Connolly leather interior. Confirmed by Maserati Classiche to be one of only 12 Ghibli SS 4.9 Coupes constructed, chassis no. 2506 was delivered in London and first registered in the UK in November of 1971, and is believed to have remained in Great Britain since new. According to a previous registration, the car had passed through the hands of five previous owners before being purchased by Henry Alfred Abbott of Tadworth. In 1999, the car was purchased by Pragnesh Mistry of London following a full restoration and remained with him for six years before being acquired by the consignor. As a part of his exceptional collection of Maseratis, the current owner continued to domicile the car in London. Looking to use the car as a weekend driver and occasional long-distance tourer, the Ghibli SS was soon sent to McGrath Maserati for a comprehensive mechanical and cosmetic restoration, including a fabulous refinish in the period-correct color of Verde Gemma, and re-upholstery of the interior with light brown leather. It is accompanied today by extensive service invoices from 18 years of service by McGrath Maserati with both current and previous owners. Now offered for the first time in 15 years, this rare right-hand-drive Ghibli SS is notable as one of the final cars built, the culmination of six years of production evolution. Having been restored to factory specifications and toured extensively around continental Europe with its current owner, accumulating over 4,000 miles since its restoration. It would make an ideal entrant for regional concours d'elegance and Italian car shows or may be appreciated on the open road for the 4.9-liter engine's smooth torque and muscular performance.
132 1963 Ferrari 250GTE 2+2 4323GT £315,000 £350,000 €352,800 €392,000 $409,500 $455,000 Blu Scuro over Rosso leather. Completed by the factory in March of 1963 and delivered new to Franco-Britannic Autos SA in Paris that same month, chassis no. 4323 GT was originally finished in Grigio Argento (20265) over Rosso (VM 3171) leather interior. Within the scheme of 250 GTE production, it falls within the third series of GTEs, specifically the 93rd example built and the 744th 250 GTE overall. While not much is known about its history, the car passed through Germany before being imported to its native Italy about three years ago. There, the car underwent Ferrari Classiche certification, confirming that it retains its original chassis and engine, yet the gearbox has been replaced with a unit of the correct type. Perfect for a family of four looking to enjoy the thrills of classic car ownership together, the 250 GTE wonderfully combines practicality with performance and understated Pininfarina design. Currently finished in a beautifully subtle colour combination of Blu Scuro over Rosso, chassis no. 4323 presents very well as a wonderful driver-quality example.
133 1970 Ferrari 246GT 01136 £150,000 £200,000 €168,000 €224,000 $195,000 $260,000 Rosso over Nero leather. RHD. Completed at the factory in September of 1970 and tastefully specified in Rosso Chiaro with black leather and grey carpets, chassis no. 01136 was just the third 246 GT Dino built in RHD and the second delivered to the UK. It is notable as it was displayed at the 1970 Earls Court Motor Show, making it one of the first 246 GT Dinos seen by enthusiasts in the UK. Shortly thereafter, it was delivered to its first owner, H.A. Gover of South Bennfleet, Essex. By 1978, it was with B.E. Hallyday in Hatton Park, Warwickshire, until 1980. Believed to have covered just 46,789 miles from new, chassis no. 01136 was purchased by the consignor in the early 1990s, at which point it was taken off the road and has not been used since. It presents as a highly original car, a wonderful basis for a restoration. This Dino is accompanied by its original tool kit and leather documents wallet, along with substantial documentation, including historical MOT certificates and service invoices. This represents a wonderful opportunity for the discerning collector to acquire a significant Dino, one which has remained in the UK for its entire life.
134 1958 Lancia Aurelia B20 Coupe B20 3980 £100,000 £120,000 €112,000 €134,400 $130,000 $156,000 Nero over Crema. 1 of 312 examples. This B20 GT Coupé is the perfect companion for a driver who wishes to enjoy the pleasures of one of the world's first gran turismo cars. '96 FIVA ID card.
135 1982 Porsche 924 Carrera GTS Clubsport WP0ZZZ93ZBS710030 £220,000 £260,000 €246,400 €291,200 $286,000 $338,000 Red over Black. Documents included with this Clubsport indicate that it was invoiced in July 1981 and registered in Germany. In April 1982, this car was exported to a Mr David Hall of Bloomfield, Connecticut, with about 10,000 km recorded. Moving back to Europe, in February of 1988, a Mr P. Cutrera of Studio Legale Cutrera in London contacted Porsche requesting a service inspection at the factory. By late 1993, the car had been registered in the UK to a Mr Jürgen Limpert in Watford, who then exported the car to Darmstadt, Germany. By June 2006, the car was in the ownership of Mr Paul Singer of Munich. The car subsequently joined an important Porsche collection near Köln but then returned to Munich and thence to the current owner. Extremely rare and very quick, the 924 Carrera GTS Clubsport is a fine track-capable Porsche that will certainly be the centre of attention at any club event, and is capable of embarrassing many supposedly faster automobiles. TUV.
136 2001 Ferrari 550 Barchetta 124422 £320,000 £360,000 €358,400 €403,200 $416,000 $468,000 Pelle Verde over Nero leather. About 10 percent of the 550 Barchettas made were right-hand-drive models, including the Bianco Avus white over dramatic Pelle Verde and Nero example offered here. This 2001 550 Barchetta was one of just a handful delivered new to Japan and was the 444th of just 448 built. Aside from a modern Sony radio, the 550 Barchetta is unmodified and retains several bespoke options such as a carbon fiber-rimmed steering wheel and dash trim and Alcantara covering its instrument binnacles. The 550 Barchetta left Japan in 2012 and arrived in the UK, where it was treated to a free-flow exhaust system, a new timing belt, a handful of interior cosmetic items and Pirelli P-Zero Rosso tires. Its ABS module was also replaced at that time. In the UK, the 550 Barchetta was owned by noted collector and BBC presenter Chris Evans. Certified by Ferrari Classiche in April of 2017, confirming that it retains its original engine and gearbox, this is a 550 Barchetta not to be missed. V5
137 1950 Delahaye 135M Franay Cabriolet 801638 £300,000 £400,000 N/R €336,000 €448,000 $390,000 $520,000 Black over Red leather. RHD. The 135M was originally sold through Baron Petiet's sales organization, the Générale Française Automobile, which accounts for the GFA marking on the grille badge. From the 1950s to the 1990s, little is known about the car's history. A period photo of 801638 is featured on page 146 of Delahaye: La Belle Carrosserie Française by Jean-Paul Tissot, foremost Delahaye historian and President of the French Club Delahaye. In 1990, there is a record of 801638 being registered in Pennsylvania. In 1991, it was sold by Kelly Ford at DeKalb Leasing Co. to Lucinda Classic Motors in Vancouver, B.C., where it is believed to have remained until 1996 when it was purchased by the current owner. Today, chassis 801638 is a rare opportunity to acquire a very desirable and stylish French car in complete and authentic restorable condition that subsequently will be welcomed at any top concours in the world.
138 1957 Porsche 356A Speedster 82967 £280,000 £330,000 €313,600 €369,600 $364,000 $429,000 Red over Beige. There, offered for sale, was a little green 356 A 1600 Speedster (T1). Mr Lang knew exactly what it was, and for several years he had thought about finding one. For the then-princely sum of $3,500, he drove the Speedster away. In a recent conversation with the Research & Editorial department of RM Sotheby's, Mr Lang tells us that the car had recorded about 30,000 miles with its original owner and was in fairly good condition despite a repaint from its original red and an interior change from beige to black vinyl. It seemed in good shape mechanically, so he drove it south to Los Angeles, loaded it on a transporter, and shipped it home to upstate New York. It would remain in his care for 50 years, driven regularly in nice weather and put away in the winter. The Speedster, he relates, 'was the most fun car to drive in the world. I loved its shape. It was perfect for back country roads, and it never gave me any trouble. It always started and ran well.' He estimates that he put about 10,000–15,000 miles on the car before deciding to have it restored. However, the project languished in the restoration shop, sprayed in red primer, for several years. Finally, unhappy with the lack of progress, Mr Lang reclaimed it, and lacking the time to oversee another restoration attempt, decided to give it a new home. Lang's Speedster was an early 1957 T1 and left the factory on the 7th of February 1957, wearing 601 Signal Red. The supplied factory Kardex lists the interior as Beige leatherette, which also meant tan square-weave carpeting above black rubber floor mats. The fabric folding top, side-curtains, and tonneau cover would have been black. Under the downswept tail was a Type 616/1 engine that produced a modest 60 hp at 4,500 rpm. Its accompanying factory Certificate of Authenticity notes that this U.S.-specification Speedster was factory fitted with sealed-beam headlamps and a full set of chromed tubular bumper over-riders to protect the otherwise vulnerable nose and rear end sheet-metal. That low curb weight was a major part of the Speedster's appeal; Speedsters were quickly recognized as a great platform for amateur racing and hill climbs in the U.S. and Europe. They were easy to prepare; drive to the track, unbolt the windscreen, pull off the hubcaps, pump up the tires, empty the front luggage bay, tape over all the lights and stick painted or taped numbers on the nose, tail and flanks. Rollbars were soon required, which meant that some Speedsters so-equipped could only be driven without their low-profile folding tops erected. After 50 years of ownership, Mr Lang regretfully sold his Speedster, still in primer, to the consignor, a long-time friend and colleague in the music industry. In 2014, the car was shipped to Belgium for a complete restoration by Porsche specialist Technique Historique in Waterloo that consumed three full years. The consignor notes that all the body panels, including the doors, engine cover and front trunk lid, are original and retain their unique serial numbers. The engine case, while believed to be original, was apparently replaced early in the car's life and carries a re-stamped number. The engine internals are believed to be original to this car. Although it is currently fitted with a pair of Weber down-draught carburettors for improved drivability, the original twin Zeniths are included. A new Sigla windscreen was installed to replace the cracked original. Today, this beautiful Speedster may be among the best and most interesting in the world. The interior presents as new, and the deep, well-ventilated semi-competition bucket seats are very inviting. The underside and suspension are as equally well-finished to original standard as the upper surfaces and interior. It is supplied with a correct spare wheel and tire, jack and tool roll, and the original road wheels are also included. No serious collection of early Porsches is complete without at least one example of this iconic sports car. Here is a wonderful example that will undoubtedly please the most discerning enthusiast.
139 1956 Mercedes-Benz 190SL 1210426500981 £90,000 £110,000 €100,800 €123,200 $117,000 $143,000 Ivory and Black over Red leather. Originally built in Silbergrau Metallic over Blau, it was beautifully restored in a period-correct colour scheme, tasteful ivory over red interior with a black soft top, in 1990. It is important to note that at some point, this 190 SL's engine has been replaced with a later unit. It has seen properly documented maintenance since, including a suspension rebuild and brake work before being properly stored in a climate-controlled building with a collector also residing in western Pennsylvania. This individual, the car's second owner, purchased the car a few years after it was sold new to Mr Ramsey, and kept it in his collection for over 50 years. Purchased by the consignor from that collector in 2015, the car was subsequently imported and registered in the UK in February of 2016. The consignor reports that minimal recent maintenance has been needed and that the car is in fine fettle. Included with the sale is the American certificate of title showing the car's original owner, a selection of receipts, literature and paperwork for the car. Because it is an early 190 SL from the 1956 model year, it is a possible entrant in the Mille Miglia. Regardless of what the new owner chooses to do with the car, this 190 SL will make a fantastic companion for many years to come.
140 1963 Aston Martin DB5 DB5/1350/R £550,000 £700,000 €616,000 €784,000 $715,000 $910,000 Dawn Blue over Dark Blue. RHD. A year before Mr Bond debuted his silver spy saloon, the beautiful DB5 offered here was produced. According to the British Motor Industry Heritage Trust Certificate on file, DB5/1350/R was delivered to Brooklands of Bond Street on 20 November 1963. Finished at a key point in DB5 development, chassis no. DB5/1350/R was one of the first cars fitted with David Brown's five-speed ZF gearbox – this had only become standard from chassis 1340 onwards. The Heritage Certificate also records the original colours, Dawn Blue over dark blue upholstery – and the DB5 still retains this original and stunning colour scheme. According to previous owners, this DB5 arrived in Italy in 1988, where it was retained by an entrepreneur from Cremona who used the DB5 sparingly. In the early 1990s, the owner moved to South Africa and had chassis 1350 put into storage at a local garage where it remained until 2013, noting less than 100,000 miles on the odometer. Recently purchased by the current owner from a collector residing in Bergamo, Italy, who had previously owned a Silver Birch example, the DB5 was assessed for a restoration. While the chrome and mechanics were in excellent condition, the interior was tired and new paint was needed. Not wanting to go partway, the owner undertook a full two-year restoration, with bodyworks carried out by RS Car Classic of Modena and mechanical work handled by Fratelli Colombo of Milan. By 2015 the DB5 looked perfectly new, including the believed to be period-installed Webasto sunroof, many of which were installed at the factory post-delivery. In excellent mechanical and physical shape, including a beautifully detailed undercarriage, and gorgeously presented in its original colours, this 1963 Aston Martin DB5 comes with pictures and invoices of the restoration. As on the button as any driver could want, this is the perfect car for any owner who is looking for a touch of that super-spy lifestyle.
141 1996 Porsche 911/993GT2 WP0ZZZ99ZTS392184 £725,000 £850,000 €812,000 €952,000 $942,500 $1,105,000 Silver over Black. The silver 911 GT2 is offered here for the first time since being delivered new, having spent its entire life in the hands of just one caring owner. It retains its factory appearance, including its distinctive fender flares, its two-tier fixed spoiler and its wide alloy wheels. Delivered to 430 bhp specifications in 1996, the engine was upgraded to produce 450 bhp in 1998 by Porsche Zentrum MAHAG in Munich, the same dealer that delivered it new. Inside, its black and grey leather-covered two-tone fixed sports seats show limited wear, commensurate with the 136,000 km shown on its odometer. Red seatbelts and a red-embroidered GT2 cover over where the standard 911 Turbo's rear seats added some visual flair to its otherwise business-like interior. Highly original throughout, the car retains all of its original paint except for the right rear fender, which was repainted. The car is accompanied by an assortment of invoices and documentation pertaining to its history, as well as its original warranty book and original keys. Its last service was undertaken at Porsche Zetrum 5 Seen in April of this year at 135,748 km. Further recent service work includes the most recent previous service, also undertaken at 133,562 km in May of 2013, a gearbox rebuilt at 120,897 km in 2005 and an engine rebuild at 93,502 km in 2003, all of which were carried out by Porsche Zetrum 5 Seen. This well-preserved 911 GT2 looks as new outside and is ready to be enjoyed by its next owner. German TUV.
142 1972 Fiat 500L £11,800 £12,500 N/R €13,216 €14,000 $15,340 $16,250 Bianco over Rosso. RHD. In 1968, the 500 L was introduced, with 'L' representing the Lusso package, a slight upgrade in sound-deadening materials, plus cosmetic upgrades, including carpeting and trim. The 500 L offered here is a fine introduction into the Fiat 500 lifestyle. It is fitted with new chrome bumper bars on the front and rear, new rear light clusters and new door edging strips. The paint and interior are highly presentable, and two new seats have been fitted. This 500 L will be an ideal way to experience one of the most iconic automobiles ever built.
143 1966 Alfa Romeo Giulia GTC 760084 £65,000 £85,000 N/R €72,800 €95,200 $84,500 $110,500 Bianco Spino over Nero. RHD. According to Alfa Romeo Automobilio Storico, this car, chassis no. AR 760084, was manufactured on 9 March 1966 and was sold on 25 March 1966 to Alfa Romeo UK in London. According to the Alfa Romeo Giulia GTC Register, it was first registered on 23 May 1966 in Surrey, UK. It also confirms the car was delivered in the very same colour scheme it wears today, hawthorn white (Bianco spino) with black (Nero) interior. The car was kept in the UK until approximately seven years ago, when a Swiss collector exported it from the UK to his Paris-based collection on French registration. The consignor purchased the car from that collection and reimported it to the UK, where it wears its original registration number from 1966. This GTC is in excellent and very original condition. It has been fully prepared for sale with its gearbox rebuilt, brakes overhauled and a full service and tune, ensuring that the car is fully ready to be enjoyed. The previous owner maintained the car to a very high standard, with approximately €20,000 in work during his ownership, including a full repaint a few years ago and a new hood more recently. Overall, this is an eminently enjoyable presentation of an uncommon Alfa. This GTC is lovely to drive, very rare and is ready for a new owner to enjoy. It is offered for sale with a selection of receipts and the original log book which confirms that the 73,000 miles on the odometer are original and the car is still equipped with its original numbers-matching engine.
144 1955 Mercedes-Benz 300SL Gullwing £950,000 £1,250,000 €1,064,000 €1,400,000 $1,235,000 $1,625,000 Metallic Silver (DB180) over Dark Blue (L1) leather. via Saporiti to Count Giovanni Agusta, Italy (1), via RM Monaco '16 $1.398 mil. to vendor, UK (2). When purchased from the Agustas, the finishes under the hood and of the chassis were still in good condition, showing a lovely patina obtained over years of driving enjoyment. Importantly, the correct engine and chassis stampings remain, as do the original data tags throughout. A spare wheel and tire are housed in the boot, and the car is offered with its original German operator's manual and French maintenance manual. Shortly after its acquisition, the car was sent to marque specialists HK-Engineering for an upgrade to front disc brakes, helping to improve drivability and usability in addition to its modern interior accoutrements. Truly a Gullwing to cherish, as it was for over 60 years with the Agusta family, this is a car that oozes character. Always properly maintained and preserved throughout its entire life, it remains largely as it was when delivered new today, albeit with a few important upgrades to keep it drivable and enjoyable in 2018, making this car all the more interesting and exciting for a true enthusiast. Few Gullwings have enjoyed such long-term ownership and fewer still have enjoyed such long-term ownership in such an important engineering family. Ready for just its third owner since leaving the production line, the importance of this car simply cannot be understated.
145 1993 Porsche 911/964 Carrera RS 3.8 £800,000 £1,000,000 €896,000 €1,120,000 $1,040,000 $1,300,000 Finished in Grand Prix White (P5P5) with a black and grey (YY) leather interior, this RS 3.8 strassenwagen was heavily optioned from the factory. Its build sheet includes M491 Turbo-look bodywork, a five-speed transmission, a 40/40 limited-slip differential, power-assisted steering, a leather-wrapped sport steering wheel without airbags, a 92-litre fuel tank (the normal 964 petrol tank held 77 litres), driver and passenger sport seats with their hard-back shells painted body colour, a set of 18" Speedline three-piece polished alloy modular Carrera Cup wheels with anti-theft locks, controls labelled in English and H4 headlamps for left-side-of-the-road-British traffic. Of the 55 3.8 RS' constructed, just three, including 7098, the beautiful example offered here, were outfitted to RHD specifications for 'C16', or England/Australia. This car was ordered through Porsche Customer Racing Service in Weissach by its first owner, Australian exotic car collector and restaurant chain owner Barry Fitzgerald. Upon completion on 16 September 1993, it was shipped to Mr Fitzgerald and checked over at Porsche's Australian distributor, Hamilton Pty., Ltd. Mr Fitzgerald clearly enjoyed his RS on the road, and had it serviced regularly at Porsche Centres as attested to by regular stamped entries in its maintenance booklet. In December of 2005, with some 17,000 km on the clock, he offered it for sale. Two additional Australian owners would enjoy and maintain the car, but only add a few more miles. In 2015, it was exported to England, and today, its odometer shows fewer than 20,000 km from new. Fitted with a Matter alloy rollbar and racing harnesses, this magnificent 964 RS 3.8 presents in lovely condition. Its interior and engine bay have been carefully detailed and appear as new. It is supplied with a folio of original documents and receipts and factory correspondence, original manuals, a correct spare wheel, compressor, jack and tool roll. This RS 3.8 represents an opportunity to acquire one of the rarest right-hand-drive Porsches ever built.
146 1961 Abarth 2200 Coupe 038118 £105,000 £120,000 €117,600 €134,400 $136,500 $156,000 Grigio Argento over Rosso leather. RHD. The car on offer here, chassis 038118, was built to special order by Abarth for Tony Crook, Abarth's UK importer, alongside a matching cabriolet. A plate in the engine compartment proudly proclaims its special one-off status. First displayed to the British public on the Tony Crook Motors Stand at the London Motor Show at Earls Court, the car unfortunately proved too expensive for the British public. Eventually, Tony Crook sold the coupé to William Victor Rowe of Rye, East Sussex. First registered on 7 September 1961, it remained with him until it was purchased by Chris Knapman of Collectors Car Books in 1990. Always planning to restore the car 'one day', tough financial times forced him to put the car up for sale as a restoration project. Bought by Scheldt & Pettet who restored the car to its original glory, the Allemano coupé reappeared at several GRRC Members events. Eventually Tony Crook moved the coupé out of his showroom, and it was not until the late 1970s that Chris Knapman of Collectors Car Books bought it. Always planning to restore the car 'one day', tough financial times forced him to put the car up for sale as a restoration project. Bought by two gentlemen who did restore the car to its original glory, the Allemano coupé reappeared at several GRRC Members events. Sold to its current owner in spring of 2004, chassis 038118 is without a doubt a 'one-off' right-hand-drive Abarth 2200 Coupé. Complete with the original Abarth-tuned engine and Allemano bodywork unique to Tony Crook's order and specification, alongside the original registration number 4VPJ and a Tony Crook Motors suppliers plate, this Abarth represents a fantastic opportunity for its new owner. Furthermore, it is important to note that the car is supplied with a photographic file of the restoration work carried out, seven old MOT certificates, an original sales pamphlet, copy of the old log book and various copies of magazine articles covering the 1960 British Motor Show.
147 2018 Aston Martin Vanquish Zagato Roadster SCFPLCRZ8JGK34230 £700,000 £900,000 €784,000 €1,008,000 $910,000 $1,170,000 Finished in stunning Ceramic Grey with two-tone back and cream leather and black soft top, this Vanquish Volante Zagato oozes understated elegance. Delivered earlier this year to its first and only owner, this car boasts a number of desirable options. These include carbon fibre highlights through the interior and exterior, red-painted brake callipers, tailpipes finished in black, embroidered 'Z' patterned black leather, the One-77 styled steering wheel, touring pack and an additional glass key, amongst other options. Since departing the factory, the Vanquish Volante Zagato has hardly been driven and presents in virtually as-new condition throughout. Unquestionably the most exciting iteration of Aston Martin's most recent Vanquish, the Zagato models gave the Vanquish an additional flair and personality all their own. Fully customizable to their original owners, it would be difficult to find two identical examples, making each car just as special as the last. Having been produced just earlier this year, this specific Vanquish Zagato Volante presents beautifully throughout and would provide the perfect opportunity to acquire a coachbuilt Aston Martin for the individual who missed out on ordering theirs new. Zagato's coachbuilt touches gave the Aston Martin Vanquish—an already impressive car in its own right—a breath of fresh air in an exceptionally competitive marketplace. Seemingly everywhere on the car, there are beautiful little details that differentiate it from the standard Vanquish. Positioned to become a modern-day collectable, this Vanquish Zagato Volante would be the perfect addition to any collection of modern supercars for its stunning good looks, exclusivity and sheer character and charisma that only a coachbuilt car can provide.
148 2009 Mercedes-Benz CLK DTM Cabriolet WDB2094421T070733 £225,000 £275,000 €252,000 €308,000 $292,500 $357,500 Triple Black. This CLK DTM AMG cabriolet was delivered new to its native Germany, where it had remained under the care of only two owners since leaving the factory. Finished in menacing triple black with black wheels, the car was finished as such by HWA, the motor racing team based in Affalterbach that develops and builds DTM cars for Mercedes-AMG. Having travelled only 1,552 km from new, it remains in excellent condition both inside and out. It would be difficult today to find a lower mileage example in such a fitting colour combination, and as such, this CLK DTM AMG cabriolet warrants serious consideration.
149 1998 Porsche 911 Turbo WP0ZZZ99ZWS370627 £225,000 £275,000 €252,000 €308,000 $292,500 $357,500 Pastel Yellow over Black leather. Had Porsche offered a 911 GT2 'Lux', it would probably have looked a lot like the Pastel Yellow 1998 911 Turbo offered here. Its original owner desired the GT2's appearance but was content with the standard Turbo's comfortable interior and all-wheel drive. The original owner ordered the 911 Turbo in early 1998 through the Porsche showroom in Moers, Germany, and in May of that year it was sent to Gemballa's skunkworks in Leonberg not far from the Zuffenhausen plant where it was originally built. By the 1990s, Gemballa was a fixture in the Porsche-tuning business, but this 911 Turbo's owner had something entirely different in mind. He had the firm upgrade the car's appearance with GT2 fender flares, GT2 front and rear spoilers and wheels from the RS Clubsport to make an exacting aesthetic replica of the real 993 GT2. It is not until the 911 Turbo's door is opened to reveal its ruffled black leather upholstery, heated and power-operated front seats, a four-spoke airbag steering wheel, full door panels and Porsche's famous pint-size rear seats. A period Nokia cell phone holstered to the right of the six-speed gear lever and a Blaupunkt navigation system give the interior a period 'executive express' look. Most recently, the 911 Turbo was treated to a €2,000 service by Joos Sportwagentechnik in Balingen, Germany, including new fluids, spark plugs and a battery. It shows in nearly new condition with few signs of wear.
150 2015 Porsche 918 Spider WP0ZZZ91ZFS800594 £1,110,000 £1,200,000 €1,243,200 €1,344,000 $1,443,000 $1,560,000 White over Black leather. Delivered new to Austria, this 918 Spyder is finished in White with contrasting black leather interior and Acid Green piping. It is equipped with a variety of factory options, including the Weissach pack rear aeroblades, Front Axle Lift System, Burmester stereo and seatbelts in Acid Green. Still with its original owner, the car has been driven less than 900 km and remains in wonderful condition both inside and out. The car's most recent service was undertaken at Porsche in Stuttgart in November of 2017, where the car received a two-year service.
151 1934 Aston Martin 1.5 Litre Mark II 2/4 seat C4/406/S £170,000 £210,000 €190,400 €235,200 $221,000 $273,000 Red over Black leather. RHD. Offered here is one such short-wheelbase Mark II 2/4 seaters built, boasting particularly fine sporting coachwork by Enrico 'Harry' Bertelli, Bert's brother. Chassis no. C4/406/S was delivered new in May 1934 to Miss M C Smith of Keighley, Yorkshire, passing into the ownership of one R G de Quincey of Oxford on 31 January 1936. Various other owners are named on the factory car record card on file. One of these – John Godfrey, its owner from October 1953 – wrote an interesting article about the car for the AMOC magazine in 1956. Later that year, C4/406/S was purchased from John Godfrey and imported into the U.S. by its next owner, Whitney H Gordon, a professor at Purdue University, Indiana. Subsequently enjoyed by various other owners before being purchased in 1988 by Christopher Salyer of Oklahoma City, a well-known Aston Martin enthusiast. It would remain in the Salyer family's ownership for more than 25 years, and it is worthwhile noting that this car's entry in the AMOC Register lists several 1st place concours awards at venues such as Monterey, Lime Rock, Topeka and Dallas while owned by the Salyers. This Aston has also competed in various 'Vintage' motor sports events in the U.S., as evidenced by copies of illustrated magazine articles on file. Resplendent in red with black interior and featuring wet-weather equipment, the 2/4 seater benefits from an older restoration that still presents beautifully today. Along with the vehicle comes a well-documented ownership history dating back to its original owner, including invoices and correspondence. This Aston Martin has proven to be at home on the show field, on rallies, and at the race track, and presents an outstanding opportunity for the astute collector to acquire a rare and beautiful pre-war Bertelli design. Offered at Gooding Scottsdale '16 Not Sold $450k & Bonhams Paris '18 Not sold $230k.
152 1979 Ferrari 512BB 29943 £230,000 £260,000 €257,600 €291,200 $299,000 $338,000 Blu over Beige. Originally delivered to French Ferrari Importer Charles Pozzi in 1979, finished in the classic Rosso Chiaro (5995190) over Pelle Nera (VM 8500) interior, chassis no. 29943 did not remain in France for long. Like many 512 BBs sold in continental Europe at the time, it was imported to the U.S. and sold there to its first owner, Charles Johnson of Fort Lauderdale, and imported to the U.S., where it was converted to comply with U.S. regulations by Dick Fritz's Amerispec. It was then sold in 1990 to second owners, Greg and Dan Decaster, who purchased the car as an investment and never used it. In 1996, chassis no. 29943 was sold to its third owner, Richard Resch, who kept the Ferrari for over 20 years. Under his ownership, Lake Forest Sports Cars, an official Ferrari dealership located just outside of Chicago, performed a major engine-out service in 2002, changing the water pump and light system, and put on new cam belts and tensioners. Another major service was done by its fourth owner, Terry Myr of Smiths Creek, Michigan, in 2010 before selling it that same year, and the car was subsequently reimported to Europe. Registered with its current owner in Germany, there, the car underwent a full restoration where it was refinished in Blu over a Beige interior with matching Daytona inserts, truly a beautiful colour combination that suits the lines of the 512 BB perfectly. Afterwards, the car was certified by Ferrari Classiche in 2015, confirming that it retains all of its major original mechanical components. With only 14,000 miles on the odometer, documented history and sound mechanical conditions, the 512 BB is considered by many to be one of the best usable classic Ferraris. Presented fresh from a full restoration in stunning colours and with full Classiche certification, this 512 BB would be a perfect example to show, drive and enjoy, or both!
153 2013 RUF Rt12R W09BD0387DPR06159 £270,000 £320,000 €302,400 €358,400 $351,000 $416,000 Midnight Blue Pearl over Black leather. Built by RUF over late 2012 and early 2013, this Rt12 R was finished new in RUF's own colour called 'Midnight blue pearl' over a contrasting black interior with leather and Alcantara bucket seats and blue contrasting stitching. Fitted with carbon-ceramic brakes and OZ centre-lock racing wheels, the car is equipped with a number of desirable options, including four-wheel drive, the carbon-fibre package and front axle lift system. Following its completion, the car was shown at the 2013 Geneva Motor Show alongside a CTR3 Clubsport and a handful of other RUF models in production at the time. Shortly following its appearance at Geneva, the Rt12 R was delivered to its first and only owner in its native Germany. During his ownership, he drove the car regularly, always returning it to RUF's facilities in Pfaffenhausen for services, for which invoices are available on file. In 2015, a rear-view camera was installed to help improve visibility in low-speed manoeuvres, which was carefully integrated into the existing PCM system. Today, the car has only been driven 17,000 km from new, has never been involved in an accident and presents wonderfully throughout, showing a few signs of use here and there from normal road use. This Rt12 R checks all the right boxes, and for the modern supercar fan looking for something different, there can be nothing better.
154 1990 Mercedes-Benz 190E 2.5-16 Evolution 2 WDB2010361F734030 £135,000 £160,000 €151,200 €179,200 $175,500 $208,000 Black over Black leather. Completed in April 1990 and delivered that month to Mercedes-Benz in Aachen, Germany, this Evo II boasted a range of desirable options, as detailed on the accompanying Mercedes-Benz build sheet. These options included a blue-black metallic exterior and anthracite leather interior, an electric sliding sunroof, air conditioning, rear-mounted loud speakers, fire extinguisher and heated front seats. Whilst retaining its race car looks on the exterior, this Evo II remains a focused car with a welcoming cockpit. After spending its early years in Germany, this Evo II then made its way to Japan in 1997, where it would remain until 2014. Accompanying this Evo II is Japanese documentation detailing a continuous ownership history in the country until the car's ultimate return to Germany in 2014, where it was sold to a collector, who has displayed this car in his personal collection. With growing interest in historic motorsport has come renewed interest from collectors in the cars that were homologated in order to allow some of the greatest cars of all time to go racing in the first place. This Evo II ranks among the most visually striking of all the homologation specials and warrants pride of place in any garage.
155 1958 Austin-Healey Sprite Mark I Rally car AN5/7565 £125,000 £150,000 €140,000 €168,000 $162,500 $195,000 'Cherry red from the production line and painted Colorado Red before the car got to the works department. Car prepared by the Donald Healey Motor Company at the Cape Works, Warwick, and the BMC competition department by Marcus Chambers (BMC's team manager) for the 1959 Monte Carlo and Sestriere Rallies (with number plates XOH 277) and Alpine rally, with its original registration XOH 276. Equipped with wire wheels for the 1959 Alpine Rally and Girling disc brakes. Later sold to Cecil Winby of BRICO, the British Piston Ring Company, who co-drove a works Healey with Tommy Wisdom in the last "true" Mille Miglia in 1957.' What this description does not include is the little Sprite's strong finishing record during these early rallies. In the 1959 Monte Carlo rally, it finished a very respectable 5th in class, driven by Tommy Wisdom and navigated by Douglas Johns. In the Sestriere and Alpine rallies of the same year, chassis no. AN5/7565 finished first and second in class, respectively, again driven by Tommy Wisdom, with Tony Lucas and Jack Hay as navigators at each event. After passing through a number of enthusiast owners subsequent to its early outings, the Austin-Healey was campaigned regularly in many events across Europe. Offered now following a thorough restoration, this was completed in January 2018 – almost 59 years to the date of its preparation for the 1959 Monte Carlo Rally. It was presented at the Interclassics show in Maastricht, Holland, where it was a star attraction among the 60th birthday party for the Austin-Healey Frogeye Sprites. In fact, such was this Austin-Healey's standing at the event, and it won the coveted award for best club car. An opportunity to acquire such a rare car with a unique history does not often present itself. Frogeye Sprite enthusiasts should look no further when looking for a car to sit at the top of their collection.
156 2003 Ferrari Enzo 134951 £1,850,000 £2,000,000 €2,072,000 €2,240,000 $2,405,000 $2,600,000 Rosso Corsa over Nero leather. Finished in the quintessential colour combination of Rosso Corsa over Nero, this Enzo was delivered on 17 December 2003 to a gentleman residing in Prato, Italy, and has remained with him since new. Always properly cared for and regularly exercised and enjoyed throughout its life, the car presents beautifully throughout, having covered less than 6,100 km from new. It is accompanied by its original owner's manuals, including its original warranty booklet, which confirms that it still retains its original engine, as well as two sets of keys, a car cover and its original tool kit. In July of this year, the Enzo was brought to Motor Service Srl, the official Ferrari distributor in Modena, for a major service. With invoices totalling to just under €14,000, no stone was left unturned in making sure the car is ready for anything its next owner has in mind. This included a full fluid flush, new fuel pump, pump for the brake fluid and a new battery. Motor Service Srl carried out a full inspection and diagnostic check on the car, showing the clutch wear at 3.45% (96.55% of clutch life remaining). It should be noted that the Enzo still wears its original Bridgestone Scuderia tires, attesting to the car's level of originality. Furthermore, these invoices and records are included in the car's history file.
157 1961 Jaguar XK150 3.8 DHC S832170DN £135,000 £165,000 €151,200 €184,800 $175,500 $214,500 Black over Red leather. 1 of 38. On offer today is one such left-hand-drive model, late-production example chassis S 832170 DN, which is without question the ultimate expression of performance of Jaguar's renowned XK-series, as it incorporated virtually every development and improvement that had been discovered in over a decade of production. Most important is the added horsepower and performance of the venerable Jaguar 3.8-liter straight-six, which makes for comfortable highway cruising. Completed in November 1960, chassis S 832170 DN retains its original and classic colour scheme of black exterior with a red interior. Distributed to Jaguar Cars in New York, the XK 150 eventually made its way back to Europe, where it was restored several years ago. Now presented beautifully and accompanied by Jaguar Heritage Certificate, this 1961 Jaguar XK 150 3.8 Roadster is an excellent example of one of the rarest variants of the Jaguar XK line and holds a special place in Jaguar history.
158 1971 Mazda Cosmo Sport Series II L10B-11140 £70,000 £90,000 N/R €78,400 €100,800 $91,000 $117,000 White over Black. RHD. This 1971 Cosmo Sport Series II, finished in the quintessential colour combination of white over a black interior, was delivered new to the Japanese market. Presented in very good condition, it shows just 94,000 km from new and would make a thrilling addition to any collection of sports cars as a lovely driver and a wonderful part of Japanese automotive history.
159 1953 Ferrari 212 Inter Pininfarina Coupe 0279EU £810,000 £1,000,000 €907,200 €1,120,000 $1,053,000 $1,300,000 Azzurro con Tetto Grigio over Crema leather. 1 of 4 LHD 212 Europa's. Bruno Ferrari, PA, USA '53 (1), unnamed '60 (2), James Farrow '61 (3), shown at Pebbe Beach '61, James Boulware, '70 (4), Ronald Laurie '76 (5), Cyrus Nassiry '76 (6), Larry Russo (7?), Brad Hallock '88 (8?), Mark Kethcam '92 (9?), Amil Chhabra '96 (10?), via Mike Sheehan to vendor '06 (11?), restored by Nino Epifani '10 – 17, $500k in receipts. Classiche cert and docs. via Gooding Scottsdale '18 $1.067 mil.
160 1955 Aston Martin DB2/4 LML/981 £140,000 £180,000 €156,800 €201,600 $182,000 $234,000 Light Green over Beige leather. RHD. One of the most prominent members of the burgeoning 1960s British Rhythm and Blues scene, Chris Barber was responsible for helping the early careers of the likes of Lonnie Donegan and Ottilie Patterson, as well as arranging the first UK tours of American Blues giants Big Bill Broonzy and Muddy Waters. Although later a keen Lotus owner – various racing examples of Mark IX, Elite, Elan 26R and 47 – Barber acquired LML/981 in January 1958 from its original owner, Mr R Vickery. It appears that Barber raced the car only once – in the 10-lap handicap Arthur Bryant Trophy in July 1958 – although his 4th placed finish behind the DB3S trio of Jean Bloxham, John Dalton and Graham Whitehead certainly placed him in exalted company. The following month, Barber travelled to the German Grand Prix at the Nürburgring, collecting the then relatively unknown Jim Clark from Koln airport in the car, accompanied in both directions by his friend Colin Chapman. Indeed, it was not only motoring greatness that touched LML/981: Barber recalls one memorable trip in which he, Ottilie Patterson, jazz singer Beryl Bryden and the American Blues pairing of Sonny Terry and Brownie McGhee were all somehow accommodated within the relatively modest confines of the DB 2/4 cabin. Barber sold the car in 1962, and a succession of UK-based owners ensued until it was acquired in 1981 by a John Hamilton, who would retain the car for the next 34 years. During his ownership, Lynx Motors International restored the car, which included the fitment of a replacement cylinder block and timing cover as well as the addition of DB5 Girling front brake callipers and a complete stainless-steel twin exhaust system with tubular manifolds. This work totalled to roughly £53,400 and consisted of 1,150-man hours of exacting work. Understandably, great importance was placed on preserving the car's original bodywork and the accumulated patina of previous decades. Further work was completed as necessary by A.J. Barnard Engineering from 2009 to 2014. This included the fitment of a Marles steering box, four MWS 72-spoke wheels and a lead-free conversion to the cylinder head. More recently, this historic DB 2/4 has been looked after by Classic Performance Engineering and CKL Developments, maintaining its excellent mechanical condition. Further modifications implemented to allow for safe motoring include an electric cooling fan, aluminium radiator, aluminium rear axle mounting brackets and servo-assisted front brakes. Importantly, the car comes with four period-correct spare wheels and some additional spare parts, including sport lamps. Accompanied by an extensive history file and a recent report by marque specialist Rikki Cann, this highly usable British Classic would be equally at home on the road, track or the multitude of historic rallies – such as the Mille Miglia or Tour Auto – for which it is eligible.
161 1961 Fiat-Osca 1500S Spider by Pininfarina 118S 009813 £40,000 £60,000 N/R €44,800 €67,200 $52,000 $78,000 Blu over Rosso leather. Delivered new to France in 1961, the OSCA was sold by its first owner and ultimately remained in the possession of a subsequent owner between 1964 and 2012 – an unbroken ownership period of 48 years. During new ownership post 2012, this rare and stylish Pininfarina-designed Spider then underwent a sympathetic restoration in the Netherlands. It is now presented to a high standard, in a very complimentary light blue over dark red colour scheme, and is on the button, ready for its new owner to drive and enjoy.
162 1991 Alfa Romeo SZ ZAR16200003000359 £40,000 £50,000 €44,800 €56,000 $52,000 $65,000 Rosso over Tan leather. Initially slated for a production run of 1,000 left-hand-drive only examples, it is believed that 1,036 were produced. Even this increased number could not satisfy the overwhelming demand. Today, examples of this limited-production 'Monster' rarely come up for sale. The car offered here is one of only a relative handful supplied new to the UK. Finished in red with tan leather interior, 'H761 EPX' is in excellent condition. Included in the sale are the original books, Certificato di Collaudo, a V5C registration document and MoT to November 2018. Furthermore, the car has approximately 35,000 miles from new, which are believed to be genuine, and the car is said to be in good condition both inside and out. This is a wonderful and seldom-seen opportunity to acquire one of these ultra-rare Zagato-built Alfa Romeos. The SZ offers a unique driving experience and looks that resemble nothing else on the road today. This is truly a must-own car for any true Alfisti.
163 2017 Ferrari F12 70th Anniversary 227624 £550,000 £650,000 €616,000 €728,000 $715,000 $845,000 Verde over Nero and Rosso leather. Of the five Ferraris to bear 'The Green Jewel' livery, only two were delivered to the UK in RHD specification; the California T and the F12 Berlinetta presented here. In addition to its brilliant metallic green paintwork, roundels and racing numbers, and airbrushed Scuderia shields and gold wheels, the car also boasted a number of distinct features inside. These include two-tone Nero and Rosso interior, trimmed in Siam furniture leather, an elegant leather with richer and finer grain emphasizing the driver zone of the car like it was in the original. The carpets are trimmed in Apollo Bright L4, a highly wear-resistant technical fabric and the contrasting aluminium and carbon fibre trim rounds out the interior beautifully. Arguably the most celebrated of the 70 liveries, 'The Green Jewel' showcases the amazing abilities and creativity of Ferrari's Tailor Made department while simultaneously celebrating Ferrari's history. Offered in virtually as-new condition with just 276 miles on its odometer, this represents an amazing opportunity to acquire what is without doubt one of the most desirable F12 Berlinettas ever built.
164 1973 Jaguar E-Type Series III Roadster 1S2297 £100,000 £125,000 N/R €112,000 €140,000 $130,000 $162,500 Red over Black. Although much of the history before the current owner is unknown, the E-Type was previously owned by an industrial family from Liechtenstein. In current ownership, the V-12 has performed faithfully for 12 years, and has recently had a mechanical inspection and declared sound. The current owner has enjoyed extensive rallies with his E-Type, and has driven around France, Italy, Germany and Switzerland. Always properly maintained, work on the E-Type to the tune of 55,000 CHF has been performed during his ownership, including a new starter. In top condition, this E-Type comes with service booklet and some invoices from current ownership accompanying the vehicle. As the very last series of E-Type, it occupies a special place in Jaguar history. Swiss registered.
165 1961 Aston Martin DB4GT DB4GT/0157/R £3,000,000 £3,400,000 €3,360,000 €3,808,000 $3,900,000 $4,420,000 Green over Black. RHD. 1 of 75 examples. Ken Rudd (1), painted Dubonnet, featured in the Peter Sellers short film The Wrong Arm of the Law, 4 litre engine #0157 fitted in '63, possibly caught fire, Peter Sellers (2?), unknown, Mr J Melville Smith, various, repainted Dark Green, Ken Moses '81, taken to NZ, returned to UK '90, Kevin Regan '99, restored by Bodylines, Spray-Tec and Rex Woodgate. Receipts for £100,000. Beautiful example.
166 2016 Porsche 911R WP0ZZZ99ZGS194264 £275,000 £325,000 €308,000 €364,000 $357,500 $422,500 White and Green over Brown leather. Delivered new to the UK in RHD specifications, this lovely 911 R is tastefully equipped and finished in a lovely colour scheme. Finished in White with Green stripes and black wheels, the interior is trimmed in brown leather with the quintessential houndstooth seat inserts, harkening back to 911s of yesteryear. Furthermore, contrasting stitching in silver is abundant, with matching silver door pulls. Porsche PCM satellite navigation system and Sport Chrono pack are also included as options. Still residing with its original owner, this 911 R has travelled just 37 miles from new and today presents in factory-fresh condition. Considered to be one of the most desirable Porsches built thus far into the 21st century, the 911 R has already earned itself a mythical-like status amongst enthusiasts for offering everything the enthusiast could ever want in a back-to-basics Porsche 911. With only 991 examples built and many going to long-time Porsche customers or hidden away in private collections, this represents a lovely opportunity to buy a virtually as-new 911 R to drive and enjoy, just as Porsche intended.
167 1967 Lamborghini 400GT 2+2 01141 £250,000 £300,000 €280,000 €336,000 $325,000 $390,000 Rosso Burgundy over Crema leather. RHD. 1 of 4 via Mitchell & Britten to Sir Paul McCartney, UK (1), converted by Hooper & Co to right hand drive, unknown, unnamed '79, repainted current livery, unnamed '89, unnamed '96, unnamed vendor '11. V5, MoT and docs. via Bonhams Goodwood '11 $196k and Goodwood '18 Not sold £400k
168 2017 Ferrari 488GTB 70th Anniversary 232128 £290,000 £340,000 €324,800 €380,800 $377,000 $442,000 Finished in Azzuro Dino, a bright blue similar to that Portago's car wore, along with his Tour de France race number of 73, with contrasting Argento Nürburgring pinstriping on the hood and around the windows. The car boasts an interior finished in black Inchiostro leather, a richer, furniture-grade leather with a finer grain. The lower transmission tunnel features leather in diamond stitching, a trait seen on many 250 GT competition cars in period. Adding some colour to the interior, the tachometer surround and the shift paddles behind the steering wheel are painted to match the exterior. Furthermore, the car is accompanied by a set of fitted luggage unique to the car. Delivered in January of 2018, this 488 GTB was originally delivered to France, from where it is offered today having never been registered for the road. With only accumulated delivery mileage since new, the car remains in as-new condition throughout. Honouring one of Ferrari's most significant competition cars, 'The Tour de France' is a wonderfully executed livery that suits the lines of the 488 GTB beautifully. This would be an ideal Ferrari for the connoisseur appreciating Ferrari's rich history and a car that is ready to be driven an enjoyed in showroom-fresh condition throughout.
169 1966 Ferrari 275GTB Alloy 08199 £2,000,000 £2,200,000 €2,240,000 €2,464,000 $2,600,000 $2,860,000 Blu over Tan leather. Alex Cord, CA, USA (1), George Belyea '70 (2), Don Orosco '84 (3), Robert Piccinini '85 (4), restored by Tom Watling, unnamed, Switzerland '87 (5). The car recently finished a cosmetic restoration in the original colour scheme, and it is in exemplary condition throughout. Furthermore, it has recently been granted Ferrari Classiche certification. Chassis 08199 is a truly wonderful example of one of the most capable Enzo-era Ferraris, and it is presented here in incredible post-restoration condition. Whilst the 275 GTB has seen increased interest in the market over the past few years, alloy-bodied examples have always been in high demand and stood proudly amongst their steel-bodied siblings. Aluminium-bodied 275 GTBs are a rare sight and infrequently offered publicly. As such, this particular example certainly warrants a close inspection, and it would be an ideal acquisition for any collector of sports and racing cars. Swiss Registration. via RM London '14 $3.16 mil.
170 2016 Lamborghini Aventador LP750-4 Superveloce Roadster ZHWET3ZDXGLA05116 £350,000 £400,000 €392,000 €448,000 $455,000 $520,000 Arancio Atlas over Nero leather. RHD. Delivered new to the UK and built to RHD specifications, this particular Aventadoar LP750-4 SV Roadster sports Lamborghini's brilliant Arancio Atlas (bright orange) paintwork over a Nero Cosmus Alcantara interior with contrasting Arancio Leonis stitching. Wonderfully outfitted by the factory, this particular SV roadster comes with a variety of exciting options, including the Dianthus forged wheels in high gloss black, orange brake callipers, the small exterior 'SV' logos, magneto-rheologic suspension, the fixed rear air intake in visible carbon fibre, the engine bay cross-brace in carbon fibre, black soft top, transparent engine cover and the front nose lifter for added practicality. Inside, upon sliding into the black and orange Alcantara bucket seats, the driver is met with a multifunction steering wheel trimmed in Alcantara, Lamborghini's Sensonum premium sound system, satellite navigation, a rear-view camera, the branding package, passenger footplate in carbon fibre and a fire extinguisher for added safety. Remaining in the UK since new, the SV Roadster has travelled just 1,677 miles from new and presents in virtually as-new condition throughout, just as show stopping as it was when it left the factory. Twelve-cylinder, mid-engined Lamborghinis have always been vehicles for people looking to stand out from the crowd, and this Aventador SV Roadster will accomplish exactly that. With jaw-dropping looks and performance equally as impressive, it would be difficult to encounter a more eye-catching car while out and about.
171 1961 Jaguar E-Type Lightweight Replica 876208 £350,000 £450,000 N/R €392,000 €504,000 $455,000 $585,000 British Racing Green over Black. RS Panels has also made just eight of its own hand-built lightweight E-Types, based on original E-Type platforms, over the last 20 years, and this is one such example. The first of the eight examples built, this E-Type was built as company founder Bob Smith's personal vehicle with the aim of competing in historic racing, not only an excellent marketing tool for his company, but a fantastic way to take to the track and enjoy the ultimate evolution of the E-Type at speed. It started out as a 1961 roadster before the two-year transformation began in 1996. It was finished in British Racing Green with a black factory-correct hardtop and green leather bucket seats. The alloy body, assigned RSP 003, has all the correct lightweight features. The specification included a race-prepared 4.2-litre dry sump engine with 45 DCOE Weber carburettors, a four-speed synchromesh close-ratio gearbox, the correct Dunlop alloy wheels as well as a full roll cage. As part of preparation, the car gained an FIA Historic Technical Passport in 2011. Plans for racing were halted and the car was sold to Julian Masters in Santa Barbara, California, who used the car only sparingly. After changing hands to an owner on Long Island, New York, it was driven on the annual Copperstate 1000 Rally in Arizona. It was then sold to a collector and kept in East Hampton, New York. In a recent conversation with the consignor, he commented that it is an amazing car to drive both on the road and on the track, with an abundance of torque its acceleration is truly intoxicating. Driven just 1,500 miles, the car is ready for campaigning in historic races or to enjoy as a fast road GT. With all original and continuation lightweight E-Types now in collections, this car represents the best opportunity to own a very rare, legendary '60s GT.
172 1971 Iso Grifo Series II 7L060 335 £450,000 £500,000 €504,000 €560,000 $585,000 $650,000 Bianco over Nero. The car offered here is a truly exceptional example of a truly exceptional Grifo. According to the Iso Registry, chassis 335 is the third of only four Grifos with theB 7.0-litre engine. Differentiated from the Series I cars by the presence of highly attractive pop-up headlights, the first Series II was chassis no. 332, which was equipped with the 7.0-litre V-8. The next car, chassis no. 333, also got a 7.0-litre engine, but the next car, chassis no. 334, received the smaller 5.7-litre V-8. The following car, the example offered here, chassis 335, received the 7.0-litre engine. The fourth and final 7.0-litre car was chassis no. 355. The first two were still produced in 1970, and the last two in 1971. Therefore, chassis no. 335 is one of just two 1971 7.0-litres built. As if this was not enough to ensure the car's place as a highly important example, incredibly, the car has resided in the ownership of the same family since new. The patriarch of the family visited the Geneva Motor Show in 1970 and ordered a new Iso Grifo 7-Litre with the five-speed ZF transmission directly at the Iso stand. The car which he ordered subsequently entered production and was completed on 13 January 1971. The Grifo was picked up on 1 February 1971 at the Central Garage L.C. Roggero, the Iso dealer in Sihlfeldstrasse 10, Zurich. For the last 47 years, the Iso has remained with its original family and has only been driven on special occasions. Fewer than 47,000 km have been driven since the car left the factory. It has been like a member of the family itself, deeply cared for and properly maintained. The car now remains in the care of the original owner's wife and her sons and is in all respects as it left the Iso factory in 1971. The original seats were removed from the car some 27 years ago to protect them from wear and tear, and they are offered with the car today. The car has both U.S.-spec and European-spec lights due to a 10-year period when it followed the original owner's son to the U.S. in 1991 when he went to work for the Vector Aeromotive Corporation. The car retains its original keys with the Iso label, as well as its original tools and spare tire. The original brochure is also included with the sale. With single-family ownership, this highly significant piece of Italian motoring history belongs in the care of someone who will continue to provide the car with the care it deserves. It will make a truly stunning addition to any of the world's finest sports car collections.
173 1931 Cadillac V16 Fleetwood Sport Phaeton 7-2994 £490,000 £650,000 €548,800 €728,000 $637,000 $845,000 Emerald Green and Argent over Green leather. RHD. In 1930 the Maharaja of Tikari, Gopal Saran Narain Singh, made the decision to order a V-16 Cadillac, placing the order from Bombay. He ordered the sleek sport phaeton, style no. 4260, an innovative design with a retractable rear windscreen and second set of instruments for the passengers. Only 75 examples of the design were produced; this was the only export model produced on a right-hand-drive chassis. The car was specified in Emerald Green with Argent moldings and fenders, striped in Emerald Green; an interior in Colonial-grain, unpleated green leather; and a Burbank cloth top. Interesting additional features marked on the build sheet included polished stainless steel wire wheels with Emerald Green hubs, chrome-plated bonnet and scuttle vents, as well as, most intriguing, factory high-compression cylinder heads. Records indicate that the car was shipped to the Maharaja on 14 February 1931. It was reportedly the 152nd automobile in his royal garage. In 1938, the car was given to the Maharaja's son, the Maharajkumar Fateh Singh. In a letter to a later owner, the Maharajkumar noted that he was able to use it for only one year prior to World War II, then was stored until 1948, used occasionally and then put away again in 1950, thereafter remaining in storage due to the inability to acquire correct tires. In 1965, John J. Pike of Los Angeles wrote A. Imam, a friend of the Maharajkumar, inquiring as to the possibility of buying the car. The Maharajkumar responded with a detailed description of the Cadillac's condition, noting positively of the body's solid condition and that the engine 'is very sound', though 'a storm in 1964 simply blew the hood canvas to shreds . . . of course the hood is over 30 years old anyway.' A deal was concluded and, after extensive shipping arrangements involving 18 months of negotiating with Indian authorities, the Cadillac was on its way across the Pacific aboard the SS California Mail. Upon its arrival stateside, the car was sold to well-known V-16 enthusiast, Wayne Merriman, who passed it to Jimmy Filler of Birmingham, Alabama. Over 4,800 hours went into restoring it to the original colour scheme and specifications at the hands of Robert Lonsdale of Montgomery. Notes on file indicate that the car retained all of its original body panels, except for the fenders, and only one piece of the inner ash frame had to be replaced; the engine was rebuilt and fitted with new rings and pistons. Subsequently, the Cadillac was bought from Filler in 1980 by the well-known West Coast collector, Russell Head, who exhibited it at the Pebble Beach Concours d'Elegance in 1981, winning Best in Class. It was the subject of a feature in the September 1983 issue of Car Collector and Car Classics magazine. In 1984, Mr Head sold the Cadillac to Ron Hickman, designer of the original Lotus Elan and inventor of the Black & Decker Workmate, and moved to his home on Jersey in the British Channel Isles. It became well known during its many years on the island, featured on a Jersey stamp and in several other publications, including The Car, no. 14. Finally, in 2011, it was sold to its present owner, in whose care it has continued to be well maintained. To a British enthusiast, any Cadillac V-16 is a rare, exotic and seldom-seen sight – but the opportunity to acquire one with factory right-hand drive, and such a significant and magnificent complete history, represents a truly unique moment. It is an automobile worthy of a Maharaja, in size, power and glamour that fairly radiates from every nut and bolt.
174 1992 Maserati Barchetta THBCMM*LLF* £225,000 £250,000 €252,000 €280,000 $292,500 $325,000 Rosso over Nero. With Barchetta chassis always distinguishable by letters, 'LLF' was originally delivered to German Maserati collector Dr Thomas Bscher. An experienced historic competitor, this was Bscher's first foray into contemporary racing and he acquitted himself well. In the inaugural six-round series, a 3rd place at Vallelunga, a 4th place at Varano and two 5th places at Levante and Enna-Pergusa culminated in 4th place in the year-end points standings – albeit some way behind runaway Champion John Nielsen, who won all six rounds.The 1993 championship saw an expanded calendar of 10 races, comprising eight rounds in Italy and one each at Zandvoort in Holland and Jyllandsringen in Denmark. Its profile was also boosted by appearances from Nielsen's fellow Le Mans winner Jan Lammers, sports car luminaries Oscar Larrauri and Carlo Facetti and Formula 3000 front-runner Giampiero Simoni. Bscher's results in his sophomore year improved significantly, with two 2nd places at Enna-Pergusa and Misano – and three 3rd places at Mugello, Magione and Vallelunga – the highlights of a consistent campaign. A notable cameo to the season was a guest drive in 'LLF' by ex-Autodelta, Lancia Corse and Jolly Club driver Facetti at Misano, which netted a well-earned 2nd place. Acquired directly from Dr Bscher by the consingor, 'LLF' has recently benefitted from a comprehensive overhaul by marque specialists Rennwerk Gmbh of Koln amounting to some €36,000 and is ready to be enjoyed immediately on track or road. Furthermore, it is one of the few Barchettas ever to have been road registered and is accompanied by a CSAI Passaporto Tecnico. For use either on road or track, this is certainly a thrilling offering.
175 1971 Lamborghini Miura P400S 4863 £1,200,000 £1,400,000 €1,344,000 €1,568,000 $1,560,000 $1,820,000 Bianco over Nero leather. RHD. via Lamborghini Concessionaires to Rod Stewart, UK (1), various, Clive Hugo Nagel '76, Michael Baker '83, unnamed '94, modified to SV spec, vendor '14. Restored by Lamborghini Polo Storico division in Sant'Agata. The original bonnet and boot were reskinned to the original design and the wheel arches returned to the correct original configuration, modifications to the chassis undone back to the original P400 S specification, and all mechanical components carefully disassembled and painstakingly rebuilt to their original condition. Literally every component was handled, down to the tool set and tires, at a cost of just over €400,000, and the car is accompanied by Polo Storico's magnificently detailed records, including extensive photographs and checklists from throughout the restoration, confirming the originality of all major components and the intensive level of work resulting in perfection. The owner reports that at the completion of the restoration, he was informed that this was the finest Miura to have yet left Polo Storico, and would form the authenticity basis for their future Miura restorations.
176 1972 Ferrari 365GTC/4 16153 £160,000 £200,000 €179,200 €224,000 $208,000 $260,000 Rosso Nearco over Nero leather. 1 of 31 in RHD. It was delivered new to Maranello Concessionaires in October of 1972. Sold new to a Mr R Wilcox just one week after arriving at Maranello Concessionaires, it is believed that the car passed through one additional owner before being purchased by the registered keeper in 1985. Its original handbooks, tools, assorted service history paperwork and even warranty card accompany the sale. In addition, a fluid change and service will be carried out prior to the auction. The 365 GTC/4 is a usable 12-cylinder Ferrari grand tourer, and this opportunity to acquire an RHD, low-mileage example is unlikely to be repeated. Few, if any, of its contemporaries could combine such style, pedigree and performance, and it is rightfully recognised as one of Ferrari's finest GT cars of the decade.
177 1961 Jaguar E-Type Series I 3.8 Roadster 875101 £220,000 £270,000 €246,400 €302,400 $286,000 $351,000 Opalescent Bronze over Suede Green leather. Built in June of 1961 as a very early, outside bonnet-latch E-Type roadster, chassis no. 875101 was finished in Opalescent Bronze with a Suede Green interior. The car was allegedly delivered new to California via Jaguar Cars in New York, having been dispatched on 22 June 1961 as per its Jaguar Daimler Heritage Trust Certificate. It remained there and was used regularly on the road roughly the first decade of its life before the original engine threw a rod, leading to the car being taken off the road. At that time, the car was disassembled for restoration, which would never come about. The E-Type remained off the road for roughly the next five decades before it was purchased by its current owner as a restoration project and imported to Germany. Said to be a rust-free example when purchased by the consignor, it was the perfect candidate for a restoration. Sent to a marque specialist in Göttingen, Germany, the restoration took just over two years and utilised original parts wherever possible. It is impressively documented with hundreds of pictures and accompanied by invoices accounting for the work done. The original cylinder head and transmission were retained, and a 3.8-litre engine block dated February of 1961 was sourced and re-stamped to match the original head. Brought back to its original Opalescent Bronze over Suede Green, the car presents wonderfully throughout as a very early example of Jaguar's most iconic car. Beautifully restored to its seldom-seen and eye-catching colour scheme, this is an E-Type not to be missed.
178 1967 Aston Martin DB6 DB6/3249/R £190,000 £220,000 €212,800 €246,400 $247,000 $286,000 Silver Birch over Dark Blue leather. The particular DB6, chassis no. 3249/R, has a rather interesting story. Built to RHD specifications, chassis 3249/R was outfitted with power steering, chrome wheels, a heated rear screen, a power antenna for its Motorola radio and its original receipt note and invoice, both accompanying the car today, stating that it was delivered to Dr Y.W. Loke. Although the car was invoiced to him at the University of Malaya in Kuala Lumpur, the invoice states that the car was delivered to Cambridge, where he was a professor at the University of Cambridge, specialising in reproductive immunology. Furthermore, the car also retains its original service book. With the invoice dated 4 October 1967, the factory colour scheme of Silver Birch with Dark blue leather is retained, and whilst the car has been painted in the past five years, the interior is original throughout and in beautiful condition. In addition, the original shut lines and panel fit are excellent. Remaining in the UK its entire life and following a recent service, this would be a lovely DB6 to drive and enjoy.
179 1955 Lancia Aurelia B24 Spider America B24 1049 £650,000 £750,000 €728,000 €840,000 $845,000 $975,000 Rosso over Tan leather. RHD. Aurelia historian Francesco Gandolfi noted that this particular Spider America was originally produced sporting red paintwork with a tan interior and RHD configuration. It was formerly owned by Carla Liverani, who had inherited it from her brother. She would eventually sell chassis no. 1049 to Fabrizio Verzaro, and in turn the car was sold to Giancarlo Kappa, a well-known restorer of Spider Americas. Looking to make this car stand out from the crowd, Kappa decided to restore the car in the image of B24-1021, another right-hand-drive Spider America that was built by Lancia and Pinin Farina for Guido Maria Terzi, brother-in-law of noted Lancia privateer racer Ingerner 'Ippocampo' Castiglioni. That car was driven on the Mille Miglia and was fitted with several interesting features, including dual driving lights and a 1955 B20-style dashboard with Jaeger instruments, including a tachometer. Kappa was planning on restoring the Spider America to drive and enjoy, and then return to its original specifications when it was sold; chassis no. 1049 was instead sold as-completed to an Italian collector before being acquired by its current owner in the UK in 2014. Later that year, the Spider America was sent to specialist Thornley Kelham for some mechanical refurbishment, which included servicing the brakes, suspension, engine and a thorough detailing of the undercarriage. Fitted with the desirable Nardi kit and equipped with Tour de France style seats, with the original seat accompanying the car, the car also sports chrome wheels with special hub caps, similar to those seen on the Spider America debut at the 1955 Brussels Motor Show. All of the numbers on the car are noted to correspond with the original data card released from Registro Aurelia, from the body numbers to the engine and the differential, and a copy of the card is on file, along with copies of older Italian registration documents. This lovely Spider America would surely be a joy to drive and enjoy, boasting several welcome features and upgrades to enhance its already lovely driving experience. via RM London '14 Not sold $904k
180 1970 Ferrari 365GTB/4 13435 £585,000 £625,000 €655,200 €700,000 $760,500 $812,500 Blu over Crema and Nero. RHD. This particular example, chassis no. 13435, was first registered in August 1970 having been supplied new to Colonel Hoare's Maranello Concessionaires earlier that year. Intriguingly its first owner was the British School of Motoring, where it was used on the High Performance Course. It is accompanied by a plethora of paperwork detailing the circumstances of its acquisition, specification details (and alterations during the build), purchase invoices and early service work carried out during BSM's ownership. Indeed, in an article for Octane magazine, BSM HPC instructor legend John Lyon recalls the car and describes it as 'the daddy of the cars on the HPC . . . with its high polar movement and excellent traction it was the perfect road-vehicle'. He goes on to reminisce, 'I often achieved its maximum speed of 174 mph on the motorways of Holland and Germany.' In 1972, the car passed into the hands of Mr J. Lloyd of Hyde Park Gate via Maranello Concessionaires. A veritable library of letters and invoices between Colonel Hoare and Lloyd during his ownership make for intriguing reading. It is fair to say that Mr Lloyd's ownership experience was testing but by the time it was purchased by its next owner in 1974, Mr W.M. French of New South Wales, Australia, the car was performing 'extremely well'. The car spent 39 years in Australia as part of Mr French's private collection before being repatriated to the UK under the care of Joe Macari, who serviced the car under with whom it gained Ferrari Classiche certification in 2013, confirming that it still retains its original engine and gearbox. Put simply, the Daytona defined its generation; it was the iconic sports car of the 1970s and even beyond. For many, it remains the benchmark Ferrari for the classic V-12 front engine, GT format. It also has the extra notoriety of being the last model to leave Maranello whilst under the sole ownership of Enzo Ferrari. The opportunity to acquire an example with such a bibliographic history is a rare occurrence
181 2006 Aston Martin Vanquish S SCFAC14346B502143 £180,000 £220,000 €201,600 €246,400 $234,000 $286,000 Brilliant Grey over Black and Orange leather. RHD. Produced on the 29th of July 2005 and built to RHD specifications, rather than reside in its native England, this Vanquish S was destined for the Far East and was delivered new to Hong Kong. It was finished in a stunning and seldom seen specification of grey over a two-tone black and orange interior. Late-production Vanquishes could be equipped with satellite navigation by the factory, and keen eyes will notice the blacking plate over the space where this would normally reside, as Asian market cars were not offered with satellite navigation. The car's first owner was Francis Yeung, as evidenced by the personalization plates on the doorsills. Acquired by its current owner a few years ago, the gentleman whom he acquired the Vanquish from had decided to convert its gearbox to a six-speed manual. The Vanquish's original manual transmission managed by a hydraulically activated clutch was considered by many to be the Vanquish's Achilles' heel so much so that Aston Martin Works was convinced to offer conversions to a 'traditional' manual transmission. These conversions could be carried out at Aston Martin Works in Newport Pagnell or selected dealerships overseas. The gearstick itself fits into what used to be the ashtray and the paddles are removed and steering column recovered to make for a factory-born appearance. Carried out in September of 2015, the accompanying invoices for this car's manual transmission conversion are included in the car's history file, totalling to over £32,000, along with a certificate of conformity. Always serviced by official Aston Martin service centres in Hong Kong, this Vanquish has travelled just 8,700 km from new and presents very well throughout. The pinnacle of the first generation of Vanquish, the Vanquish S is a quintessentially British grand tourer and a worthy alternative to a Ferrari 575 six-speed manual, for only a fraction of the price. Presented in spectacular colours, this Vanquish S cannot be missed.
182 1953 Mercedes-Benz 300B Adenauer 186.014.3501890 £150,000 £180,000 N/R €168,000 €201,600 $195,000 $234,000 Black over Red leather. 1 of 7 in RHD. Originally constructed in rare right-hand-drive configuration as confirmed by a copy of its data card, allegedly one of just seven produced, this lovely Mercedes-Benz 300 b Adenauer Cabriolet was delivered new to London where it was first registered in February of 1954, finished in gloss black with a red interior. What is fascinating about this is that the embargo on German cars in the UK had only just been lifted, and such an extravagant Mercedes-Benz, a car that was likely one of the most expensive in the world at the time, would certainly stand out in Central London. The car was purchased by its current owner in early 2014 as a restoration project from a restorer in the Midlands. He decided to undertake the project himself after feeling that the restoration was not progressing to his liking. Only recently completing the work, he was able to track down many missing components from the previous owner, as the car had been disassembled prior to being sold. As the floor panels needed to be replaced due to corrosion, an RHD 300 Saloon was found in Poland, subsequently purchased, and the floor panels were properly transferred. Stripped to bare metal before being returned to its original shade of black, painstakingly repainted over the course of six months, the car presents beautifully today. The engine, gearbox and suspension were fully rebuilt and any parts that needed to be replaced were sourced from marque specialists Neimoller of Mannheim, Germany. In particular, the engine was fully stripped and received new valves, pistons, bearings and a reground crankshaft. This engine rebuild work was done by Anthony Seddon, known for rebuilding vintage Formula 1, Formula 3 and touring cars. The interior was retrimmed by a former Bentley craftsman who also refinished all the window glass and interior brightwork. Following the restoration, the car was selected by Mercedes-Benz UK to go on display at their Brooklands headquarters for eight months. Complete authenticity was paramount to the restoration effort, and any part that could not be reused was sourced from the aforementioned donor cars. Invoices and photographs chronicling the work completed are included in the history file. This would be a lovely acquisition for a Mercedes enthusiast looking for a rare and interesting car to showcase at concours events or simply to drive and enjoy.
183 1970 Fiat 500L 110F 2422832 £10,000 £15,000 N/R €11,200 €16,800 $13,000 $19,500 Black over Red. This stunning Fiat 500 L, offered with its original Italian registration document, had just three caretakers over a 45-year period. Its first Italian owner acquired this 500 L in 1970 and retained the car for 12 years, selling it to its second owner in Italy during 1982. That individual kept the car until 2009, when it was sold to its third owner. In 2015 this 500 L was acquired by Italmotor of Turin. One of the oldest Fiat dealers in the company's own hometown, there would be few dealerships better equipped to undertake a full restoration, and the dealership sought to use this little 500 L to showcase its capabilities. The end result is a stunning and very useable 500 L, reminiscent of the original launch car, sporting a rarely seen black over red colour combination. When distilled down to its core attraction, the classic car hobby is about little more than having fun, and this fun Fiat 500 L is likely to put a huge smile on its new owner's face.
184 1972 Bond Bug 700ES BB61844 £20,000 £30,000 N/R €22,400 €33,600 $26,000 $39,000 Tangerine over Black. Finished in its trademark bright Tangerine coachwork with all the correct decals, this 1972 Bond Bug is exquisitely presented throughout; a reflection of how highly treasured the Bug has been. Formally part of large private collections, this is a unique opportunity to acquire one of the very best of these ultra-cool iconic little cars.
185 2003 Porsche 911/996 GT3 RS WP0ZZZ99Z4S691047 £70,000 £100,000 €78,400 €112,000 $91,000 $130,000 Carrera White and Guards Red over Black leatherette. RHD. this particular GT3 RS was outfitted with a number of desirable options, including a radio, air conditioning, coloured wheel centres, rear-mounted fog lamps and Bi-Xenon headlamps with headlamp washers. Delivered new to New Zealand, its first owner there is noted as being Scott Worthington of Auckland, who took delivery on 6 December 2003, as noted in the accompanying service manual. Passing through John Louis Ronsen of Wellington, the car remained there for the vast majority of its life. At some point in its early life, the car suffered an accident and in 2011 was fully rebuilt by Porsche New Zealand. Invoices for the rebuild are included in the history file. Imported and road registered in the UK in 2016, the car was acquired by its current owner last year. Brought to Porsche Centre Cardiff in September of that year, since then some £30,000 have been spent on returning the car to factory-fresh condition. This included fitting correct bumpers, new carpets, suspension bushings, fitting a new front windscreen and carrying out a major service. Unquestionably the most sought-after 911 for die-hard enthusiasts for the 996, 997 and the current 991 generations of 911, the GT3 RS has become an industry benchmark for performance on both the track and the open road. With £30,000 spent by Porsche Cardiff to bring this car to exceptional mechanical and cosmetic condition, it would be an ideal car for the enthusiast looking to explore the limits of performance on the track or the thrills of one of Porsche's most celebrated 911s of the 21st century on the open road.
186 1965 Mercedes-Benz 300SE Fintail Saloon 112.014.22008407 £25,000 £30,000 N/R €28,000 €33,600 $32,500 $39,000 Turquoise over Blue leather. RHD. The 300 SE offered here is finished in its original colours of beige with a beautifully patinated original turquoise leather interior. Properly stored in a garage for some 28 years, it retains a huge level of originality. It is offered in superb condition and is said to perform beautifully. Its history file includes its original books, invoices and some documentation chronicling long-term ownership, and confirming that its engine and gearbox are both original. Highly original examples of top-of-the-line automobiles are greatly sought after on today's market. This car, offered with a history file, and approximately 55,000 miles on the odometer, this 300 SE will make an ideal companion for many years and many miles.
187 1961 Jaguar E-Type Series I 3.8 Roadster 875443 £180,000 £210,000 €201,600 €235,200 $234,000 $273,000 Opalescent Dark Green over Biscuit leather. Said to be the 58th flat-floor E-Type built with internal bonnet latches, this 1961 Jaguar E-Type Series I 3.8-Litre Roadster still retains a number of features more commonly associated with the earlier outside bonnet-lock cars, including welded louvers. A left-hand-drive example destined for the U.S., it was completed by Jaguar on 31 August 1961 and finished in Opalescent Dark Green over a Biscuit interior, according to the accompanying JDHT Certificate. This was only a few days after the final outside bonnet latch car was produced. After being dispatched to Jaguar Cars of New York on 7 September, the car was delivered to an unknown first owner, believed to be residing on the U.S. West Coast. The engine was replaced under warranty early in its life (the engine block and head both exhibit matching serial numbers, R-3175-9, as well as "10/61" date stampings), and the gearbox was likely replaced at the same time. This was done prior to the car being purchased by Nick Wilson, a resident of Redondo Beach, California, in 1968 upon his return from military service in Vietnam. Wilson used the car extensively before the water pump failed in 1979 and purchased another 1967 E-Type to enjoy, leaving this car parked for nearly a decade. Moving from Redondo Beach to the town of Solvang, Wilson brought the 1961 E-Type with him, but it remained in storage. In 1995, it was then purchased by a close friend of Wilson, Kevin Deighton, who brought the car to his home in Long Beach to be restored. Being a skilled engineer and metal worker, Mr. Deighton did the work himself, changing its colours from white and black leather to what he believed at the time was its original colour, Maroon with biscuit-coloured interior. With life intervening along the way, it took Deighton 17 years to restore the E-Type, but he managed to put some 3,000 miles on it after completing the restoration. He finally parted ways with the E-Type in 2015 when it was purchased by the consignor, who had it shipped to the UK, commissioning a meticulous two-year restoration by E-Type specialists Butlin & Sons Classic Cars in Derbyshire, totalling £45,000 in invoices. The E-Type was stripped to bare metal and repainted in its original colour of Opalescent Dark Green, which was confirmed by the Jaguar Heritage Trust. Accompanied by a DVD containing invoices and photos from the restoration, its original tool kit and invoices from 1975 up to the present day, this is a splendid E-Type in all regards.
188 1987 Gebhardt 88C2 872/1 £175,000 £225,000 €196,000 €252,000 $227,500 $292,500 Rosso Momo livery racecar. This particular chassis, 872/1, utilised a five-cylinder turbocharged Audi engine, as fitted to the fabled IMSA Quattro, and ran as a Works entry in the 1989 Interserie Cup. Driven by Group C and Interserie regular Helmut Dundas, the combination achieved some commendable results, 4th place overall (behind three Porsche 962s) at Wunstorf being particularly noteworthy. This was followed by a 5th place at Siegerland, 6th at Hungaroring and 7th at the season-closing Österreichring round. Nineteen-ninety saw the arrival of Momo sponsorship, which helped fund the team's ambitious attempt at the Daytona 24 Hours. Mundas was due to share with popular Greek driver Costas Los and Gunther Gebhardt himself, although 872/1 was regrettably withdrawn prior to the start, having qualified 18th. However, the Trans-Atlantic sojourn was salvaged three weeks later when Los and Almo Coppelli shared the car in the Miami Grand Prix, finishing 11th overall and 6th in class. Returning to Interserie duties thereafter, Copelli took 4th at Siegerland and 5th at Most. Gebhardt secured 5th at Wunstorf and Mundas 6th at Österreichring. In 1991, 872/1 once again returned to Interserie rounds, with two 6th places (Hockenheim and Most), a 7th at Brands Hatch and an 8th at Österreichring, rounding off its contemporary career – all courtesy of Mundas. Acquired by the vendor in 2006, 872/1 has recently benefitted from a complete engine rebuild by VW/Audi specialists Lehmann Motorentechnik, and is equally ready to join the burgeoning Group C Racing scene in Europe, or to participate in the Classic 24 Hour at Daytona, for which it would be eminently eligible. It is accompanied by valid FIA HTP papers, and an extensive spares package.
189 1993 Porsche RUF RCT WP0ZZZ96ZNS400165 £170,000 £190,000 €190,400 €212,800 $221,000 $247,000 Midnight Blue Pearl over Grey leather. RHD. While no RUF RCT is 'ordinary', the example offered here has an especially unique history. As a 911, it started life as a right-hand-drive 1993 Carrera 2 coupé finished in a subtle Midnight Blue Pearl exterior over grey leather with factory-installed air conditioning, Blaupunkt hi-fi audio and an electric sunroof. It was delivered new to Cheswick Garage in July of 1993, but was quickly repatriated to RUF's manufacturing facility to be fitted with the RCT engine and single turbocharger, rated at 370 BHP (while the 964 Turbo offered 360 bhp), RUF six-speed manual transmission, bespoke Speedline alloy wheels, tuned suspension, RUF exhaust, an aerodynamic package with aerodynamic aids for the windshield pillar, lift-reducing front spoiler and a flamboyant rear wing that comprised the RCT package. Though privately owned, the car was built up to be the RUF Automobile GB Ltd's first demonstrator. The right-hand-drive RUF RCT made its debut at the 1994 Porsche Meet in Donnington and was featured shortly thereafter in the September/October 1994 issue of 911 & Porsche World. In that issue, the author noted that the car was better suited to British back roads than Porsche's own Carrera RS. Since then, it has covered just 60,000 miles. At about 51,000 miles, the RUF RCT was treated to an engine rebuild in 2000 by Porsche specialists GT One Ltd. It includes 16 MOT certificates dating back to June of 1996 and will be delivered with a maintenance booklet containing 17 stamps, its original owner's manual and a Porsche maintenance booklet.
190 1998 De Tomaso Guara Spider ZDT8950000AB00019 £150,000 £200,000 €168,000 €224,000 $195,000 $260,000 Viola over Nero. While the vast majority of Guarà production consisted of coupés, 38 to be precise, De Tomaso produced just four Guarà Spiders, which were built by Carrozzeria AutoSport S.r.L. Powered by the aforementioned BMW V-8, this particular example was the 19th Guarà built in total. It was purchased directly from the De Tomaso factory in 1998 by its current and only owner through one of De Tomaso's partners, Armin Fischer of Fashion Sports Cars. Already the owner of a Guarà coupé, the consignor specified a number of unique features into this particular car after spending lots of time behind the wheel of his coupé. This included not only its fantastic purple metallic paintwork, but also a space for luggage at the rear (which replaced some of the exhaust silencers), additional interior storage, an early DAB radio, and power-assisted steering, amongst other features. Always quick to attract attention when out and about, the Guarà Spider has been shown at the 2010 and 2018 Goodwood Festival of Speed Cartier Style et Luxe Concours. It was used as a recce car on the Tour of Flanders rally and participated in the De Tomaso Forni Avoltri tour in 2001, likely the last factory-organised event before De Tomaso's demise. With just under 13,000 km from new, it remains in stunning condition throughout as arguably one of the most spectacular Guaràs in existence and a wonderful part of De Tomaso's history. Please note that this car's original registration number C1RAL is available under separate negotiation. Please contact an RM Sotheby's representative for further details.
191 1962 Lotus Elite Super 95 1659 £150,000 £200,000 €168,000 €224,000 $195,000 $260,000 Primrose Yellow and Silver over Black. RHD. Jim Clark (1), George Simpson (2), unnamed four owners, Simon Mears '70 (7), crashed, repaired with a replacement bodyshell, Roger Hartwell (8), Tony Bates '84 (9), vendor '06 (10). In late 2012, the consignor was invited by Goodwood to take part in the Jim Clark tribute at the 2013 Revival, whereupon a complete restoration was undertaken. The original Coventry Climax engine was rebuilt by Andrew Tart, and the Hobbs gearbox inspected by original Hobbs engineer Cecil Schumacher. The original differential was rebuilt, and the car fitted with reconditioned brakes, suspension parts, a new wiring loom and wheels. Great care was taken to re-use as many original components as possible, including the dash, instruments, steering wheel, brake servo, fuel tank, interior trim and Lucas PL lights. Regrettably, the car encountered gear selection problems at Goodwood, so the decision was taken to revert to the MG gearbox, as originally fitted by the factory when delivered to Clark. However, the Mechamatic gearbox – together with a further spare unit – accompany the car and can be reinstalled.
192 1964 Jaguar E-Type Series I 3.8 Coupe 861782 £125,000 £175,000 €140,000 €196,000 $162,500 $227,500 Silver Grey over Red leather. RHD. This Series 1 3.8-Litre Fixed Head Coupé is an outstanding example of the car that electrified the automotive world upon its introduction in 1961. Presented in what can only be described as exceptionally original condition, with virtually all-original paint and matching-numbers engine block and head, this 3.8-Litre coupé has covered just 45,427 documented miles at the time of cataloguing thanks to careful preservation by its first owner. That first owner was a Mr Frank Bright, who worked in the aviation industry and had set up his own design company, Taylor Bright. Based in Southampton, Bright owned a variety of Jaguars, including at least a pair of XKs, a Mk I and a 3.8-litre Mk II. On 6 July 1964, he purchased a Silver Grey over Red E-Type Fixed Head Coupé as his new pride and joy, which happened to be the 16th-to-last 3.8-Litre E-Type built, trading in his Mk II for the privilege. Regularly (and carefully) driving and servicing the car over the course of 15-some years and 38,000 miles, Mr Bright decided to take the car off the road and rather than simply park it in his garage, he pulled it into his home office next to his kitchen and put it up on blocks, looking to tinker with the car and attend to any flaws developed over time. There it sat for another 15 years, wonderfully preserved as a near time-warp example of one of Jaguar's most spectacular cars. It even retains its original chalk body number still visible on the bulk-head. Passing through just one owner (also residing in Southampton) after Mr Bright parted ways with the car in the late 1990s, the E-Type is sold with a huge array of original documentation, including its original log book, original sales invoice, original hand books and original service manuals. Benefiting from fastidious ownership by just two enthusiast individuals, this 3.8-Litre coupé boasts an incredible service history, which is fully documented. Previously featured in a Jaguar Driver magazine article in March 1996 (a copy of which accompanies the car), it is surely one of the most spectacular E-Types offered in recent memory.
193 1990 Porsche 911 Carrera Cup WP0ZZZ96ZLS409017 £135,000 £155,000 €151,200 €173,600 $175,500 $201,500 White and Purple racer. This particular car was one of the initial batches of 50 examples manufactured during 1990. Originally delivered to Swedish Porsche aficionado Lasse Jönsson, the car was leased to his fellow countryman Joakim Birgerson for the 1990 German Porsche Carrera Cup season, and was entered under the auspices of Birgerson's Projekt Formel Racing team. The 10-round championship visited historic tracks which included Avus, Norisring, Spa-Francorchamps and Nürburgring, and Birgerson ended the season joint 14th in the points standings – a respectable result for a privateer, given that the opposition included drivers of the calibre of Bernd Schneider, Roland Asch, Uwe Alzen and Michael Bartels. The following year, the Wagenpass shows the car as having been driven by "Pehrson" – possibly Lennart Pehrsson, sometime Swedish GT competitor and Porsche 993 GT2 pilot – at Hockenheim and the Nürburgring, although unfortunately it has not been possible to trace results for these events. In 1993 the car was sold to Örnulf Wirdheim, father of former Jaguar Racing test driver and 2003 International Formula 3000 Champion Björn. Wirdheim Sr appears to have competed in only one race in the car, and the following year sold the car to the vendor, himself a highly respected driver – having finished runner-up in the Swedish Formula 3 Championship on three separate occasions (to J.J. Lehto, Mika Hakkinen and Mika Salo, no less) and a former Works Konrad driver who raced at the 24 Hours of Daytona. Subsequently, the vendor embarked upon a sports car career which included using this car to dominate the 1994 Swedish Porsche Cup, as well as finishing 6th in class at the 1994 Daytona 24 Hours in a Porsche 911 Turbo, and competing in the 1997 British GT Championship in a Porsche 911 GT1. Remarkably preserved, the car retains its original shell, Matter roll cage (correctly dated February 1990), bonnet and engine, and it is believed that the odometer reading of a little over 22,500 km is genuine. Indeed, the only noticeable departure from original specification is the fitment of 18" Speedline wheels in place of the original 17" items. The car is accompanied by its original Wagenpass, Porsche manuals, Swedish registration documents and original 1990 Carrera Cup paddock pass. This represents a rare opportunity to acquire a highly original and well-documented example of this increasingly sought-after model.
194 2007 Lamborghini Gallardo Spider ZHWGE22T57LA05250 £120,000 £150,000 €134,400 €168,000 $156,000 $195,000 Blu Scylla over Avorio leather. RHD. Known for having an interest in sports cars throughout his life, Rod Stewart purchased this Gallardo Spyder new through Lamborghini Edinburgh. Stewart's ownership of this particular Gallardo Spyder is confirmed by an accompanying copy of the original invoice and a letter from Lamborghini Edinburgh, which notes that the car was optioned with the E-Gear paddle shift transmission, the branding package and a two-tone interior. For colours, Stewart chose to go with Celeste Phoebe, a unique shade of light blue that was used by Lamborghini for some early press cars, over a Blu Scylla and Avorio interior. The superstar must-have had an affinity for the Gallardo Spyder in that colour combination, as he was spotted on several different occasions with one in an identical colour scheme in LHD in the U.S. This Gallardo Spyder, showing only 2,243 miles on its odometer, was sold from Rod Stewart to the consignor in 2009, a gentleman residing in Austria. Presented in splendid condition throughout, it is accompanied by the aforementioned original invoice and letter to Stewart, a CD containing photos of Stewart with the car at his home, as well as its original service book, which notes the last service as being undertaken by Lamborghini Vienna in October 2017 at 3,007 miles from new, as verified by the accompanying documentation. The car has been driven just one mile since.
195 1967 Mercedes-Benz 250SL Pagoda 113.043.10.002025 £100,000 £140,000 €112,000 €156,800 $130,000 $182,000 Blue (396) over Black MBTex. This 250 SL was originally delivered to Italy in blue (396) with a black MTex interior, third seat, navy blue soft top and hard top in body colour, as well as an original Becker Europa radio. It is presented in this colour scheme today. This 250 SL was also specified with the now hugely desirable and rare five-speed ZF gearbox. Only 882 Pagodas were fitted with ZF gearboxes in period, with around 100 of these being 250 SLs, making this example one of the rarest and most desirable in existence. After subsequently making its way to California, where it spent a significant part of its life, this 250 SL was imported from California by the consignor. Described upon purchase as a 'driver's car', the decision was taken to return it to its original specification, with a restoration entrusted to Pagoda specialist Roger Edwards Motors. The final invoice was close to £40,000, and the work undertaken is evident in this 250 SL's presentation today. It benefits from new sprints, exhaust, tyres and hood, with further attention being given to the interior and chrome, and the engine has received a thorough service. Proudly wearing the famed three-pointed star, this elegant 250 SL would be a perfect candidate for either the show field or spirited wind-in-the-hair weekend cruising.
196 1988 Aston Martin V8 Vantage Volante X Pack SCFCV81V9JTR15681 £320,000 £360,000 €358,400 €403,200 $416,000 $468,000 Metallic Maroon over Magnolia leather. RHD. First purchased by J Hopkins, chassis 15681 was owned by two further owners before being purchased by English footballer David Beckham in 2003. Previously registered under Beckham's personal plate 'DB1001', the V8 Vantage Volante was often spotted by paparazzi. Immediately recognisable by its gleaming metallic paint, the V8 could be seen cruising along the London streets – using just a fraction of the massive 435 bhp available. A machine of effortless power and style, previously owned by a star athlete, this Aston Martin V8 Vantage Volante is a prime example of the ultimate incarnation 'Britain's First Supercar' and the pinnacle of the handmade production at Aston Martin's hallowed Newport Pagnell factory.
197 1993 Porsche 911 Turbo Cabriolet WP0ZZZ96ZPS451397 £375,000 £475,000 €420,000 €532,000 $487,500 $617,500 Amethyst Pearl Metallic (F9V9) over Cashmere Beige leather (98). 1 of 3 RHD. over Of these two cars shipped to the British Isles, this gorgeous low-mileage example left the factory wearing Amethyst Pearl Metallic paint (F9V9) with Cashmere beige leather upholstery (98), tan carpeting and a black canvas power convertible top. Its factory-issued Certificate of Authenticity states that it was ordered with a limited-slip differential, impact bumpers, 'model delete' and leather-trimmed sun visors. It was fully equipped with air conditioning, a Sony 10-disc stereo CD player and multiple speakers, tinted glass, power window lifts, power top, electrically adjustable seats and outside mirrors and headlamp washers. Also added were the Porsche Exclusive X92 front lip spoiler and X93 all-metal whale-tail spoiler. This cabriolet was first sold by Porsche Centre Five Oaks to a successful businessman on the Channel Island of Guernsey and registered there in October 1993, boasting the fitting personal license plate '911'. The first owner enjoyed this exciting car until 2003, when it was sold to the consignor, a friend of the first owner, at which time the mileage was just 4,582 mi, as noted by the sales invoice. It should be noted that although this car may have been delivered without its proper 'Turbo' engine cover model script, the appropriate 'Turbo' badge has since been installed. The rarity of this particular high-performance Turbo Cabriolet is attested to by the fact that while the delivery documents, Certificate of Authenticity and service invoices state that this car is equipped with a 3.6-liter engine, an inspection of the engine case shows that it is stamped 'M30/69S', indicating the presence of the higher-output 3.3-litre turbocharged flat-six. Porsche Reading in the UK has looked into this matter on behalf of the current owner and now agrees that the engine is indeed the correct and original 3.3-litre Turbo fitted with the X33 'S' package, which boosted output from 320 to 355 hp. This type M30/69S engine included much componentry sourced from the Turbo S, including a G50 five-speed manual gearbox, uprated Boge struts, strengthened half-shafts, larger ventilated and cross-drilled and ventilated power-assisted disc brakes identical to those of the Carrera RS and 928 GTS. There were also larger anti-roll bars and light-alloy five-spoke, 17-inch-diameter Cup 1 wheels, 7 in. wide in front and 9 in. wide in the rear, mounted with Pirelli 205/50 ZR 17 and 255/40 ZR 17 tyres. This rare and very desirable Turbo cabriolet is also supplied with its owner's manual, service book, tool kit and jack. The car is also accompanied by a duplicate service manual, properly stamped and illustrating its service history since 2005, as well as a folio of original documents, including invoices for work completed. The most recent invoice is for a major service at 23,358 miles, carried out at Porsche Centre Reading on 22 November 2017. Being one of just three such RHD examples created by Porsche Exclusive, and likely the only one painted in this singularly attractive paint scheme, this 964 Turbo Cabriolet is surely among the rarest and most elegant automobiles ever to emerge from Weissach.
198 2011 Ferrari 599 GTO 181050 £550,000 £600,000 €616,000 €672,000 $715,000 $780,000 Rosso Corsa and Nero over Beige and Nero leather. Chassis no. 181050 was delivered on 28 June 2011 and presents in immaculate condition throughout having only covered 3,600 miles from new. It is specified in the launch scheme of Rosso Corsa bodywork, a Nero roof and Grigio alloy wheels, behind which sit silver callipers. The inside is trimmed with beige leather featuring black inserts and is also equipped with an Alcantara clad roll cage and four-point safety harnesses. Its service book shows a total of four visits, solely to main dealers for routine servicing, with its most recent service being carried out in January 2018 at 3,492 miles. The 599 GTO is as versatile as it is desirable; able to hold its own on any circuit, whilst equally capable of whisking two occupants and their luggage over great distances with ease. Fast becoming a modern-day collectible, this opportunity to acquire a low-mileage UK RHD example is worthy of the attention of even the most discerning ferraristi. As Autocar surmised, 'This is a genuine landmark car for Ferrari . . . a bona fide addition to the GTO family, make no mistake.'
199 1971 Ferrari 365GTB/4 14333 £490,000 £540,000 €548,800 €604,800 $637,000 $702,000 Rosso Chiaro over Nero leather. RHD. The right-hand-drive example offered here was delivered new to Norman Buckley, hardly a stranger to high performance himself. In the 1950s and 1960s, Mr Buckley broke world water speed records in powerboats and hydroplanes at Lake Windermere in the UK. Buckley placed his order through Maranello Concessionaires in Surrey in early 1974, specifying Rosso Chiaro paint over black leather trim at a cost of £7,789.79. His new Daytona, bearing chassis no. 14333, was completed on 14 June 1971, and was picked up at the factory in Maranello. Its original number plates were discarded in favour of 'CEO 5', which the car retained through subsequent owners after Mr Buckley's passing in 1973. His widow passed the Daytona on to their close friend, Allan Langtree, who kept it until 1987. Langtree sold the Daytona to his friend, Mike Lake, who drove it extensively over the next 20-plus years across Europe. During this time, the car had suffered a slight run-in with a Citroën 2CV, necessitating very minor repairs to the front bumper, but which is beautifully documented in the history file, including highly amusing insurance paperwork. According to a report from noted Ferrari historian Marcel Massini, Mr Lake and actor/Ferrari enthusiast James Coburn allegedly teamed up to drive it in the Cannonball Run in 1990 and 1991. Needless to say, this Daytona has considerable performance provenance. More recently, the 365 GTB/4 Daytona had its original engine rebuilt by marque specialist Vic Cartmill at Ferranti Engineering in 2016. It will be delivered to its next owner with a tool roll, substantial records and its original manuals. It shows well with paint and body refurbishment performed recently. Five-spoke Cromodora alloy wheels wrapped in period Michelin rubber keep its appearance true to Fioravanti's original vision. Inside, the Daytona features full leather upholstery including a correct leather-wrapped dashboard rather than the suede often fitted in Maranello. As one of just 156 right-hand-drive Daytonas, this example is ready for its next owner to wind out its V-12 on a continental journey.
200 1969 Alfa Romeo GT 1300 Junior AR1230942 £20,000 £30,000 N/R €22,400 €33,600 $26,000 $39,000 Oche over Nero. This car is one of the most interesting and desirable specifications of the GT Junior. It is a late example of the 'step front' design and consequently was fitted with the highly attractive 'twin binnacle' dash layout, an iconic look for Alfa Romeos of the period. It was delivered from the factory wearing ochre over a black interior, the very same colour scheme it wears today. Amazingly, it saw just one owner between 1969 and 2015 and remained in its original delivery city, Agrigento, Sicily, until 2017 when it was imported to the UK. Recently, some £6,000 in repairs have been made, with all-new complete three-piece sills on both sides, jacking points and new door seals having been fitted, along with repairs to the lower wing section. The original interior, now with an attractive patina, is still in place and the car currently wears its original factory wheels and hubcaps, which have recently been refinished. It is reported that the engine, a correct-type 1300-cc unit which is believed to be original, is in fine fettle, as are the gearbox and brakes. The car runs and drives beautifully, as expected, and was freshly serviced in July 2018, when all-new oils, filters, track rods and gearbox mount were fitted and the ignition system was overhauled. A replacement exhaust system has also recently been fitted. Without question, this is an ideal driver's example of a fantastic driver's car that is sure to make its new owner understand why the 1300 GT Junior inspires passion in the hearts of Alfisti worldwide. It is supplied with an age-related UK registration, the original owner's manual, original jack and with MOT good until July 2019.
201 1959 Alfa Romeo Giulietta Sprint Speciale AR10120*00215 £65,000 £95,000 N/R €72,800 €106,400 $84,500 $123,500 Rosso over Nero. Beginning its life as a standard coupé delivered new to Italy, this Sprint Speciale's history is known from 1967, when it was owned by Franco Scaroni. Bruno Zani purchased the car in 1970 and retained ownership for the following 31 years. Loris Modena purchased the car and kept it for four years, selling to Domenico Nobile in 2005. During the early 2000s, the car was converted to competition specification. Following conversion, the Sprint Speciale was awarded both FIA and Commissione Sportiva Automobilistica Italiana (CSAI) technical passports. This car has participated in a large number of events, at many historic circuits, including Vallelunga, Misano, Varano and Monza and was owned by British historic racer Anthony Godin. Its extensive history in vintage racing is chronicled in its CSAI Passport. Furthermore, its FIA Historic Technical Passport (valid until 2025) has been released in the UK by the MSA. As would be expected following extensive racing, improvements and changes were made to this Sprint Speciale, including the use of an original factory replacement block, with all-original components that include a double oil sump, Weber carburettors, four exhaust manifolds and an original SS/SZ engine head. While it has been converted for racing use, the car comes with its original Italian libretto, cancelled for export, and can be registered again for road use should its next owner desire to do so. The aerodynamic Sprint Speciale can punch above its weight on the track and represents a fine steed for both experienced racers or those early in their vintage racing careers.
202 2010 Porsche 911/997 GT3 RS WP0ZZZ99ZBS780646 £140,000 £160,000 €156,800 €179,200 $182,000 $208,000 White and Red over Black race. RHD. Delivered new to its first and only owner in the UK in right-hand-drive configuration, this GT3 RS is finished in one of the car's official launch colour combinations; White with contrasting Red decals. Inside, the car boasts matching red gauges, bucket seats with four-point racing harnesses as well as Porsche's PCM navigation system with the Sport Chrono package, perfect for getting to and from the track without taking a wrong turn, and clocking your lap times while at speed! Driven just under 12,000 miles over the course of its lifetime, it is accompanied by its original owner's manuals, including its warranty manual, attesting that it has been serviced at regular intervals by Porsche Centre Wilmslow and has been serviced there ever since, with the last service carried out at 11,782 miles in September of 2017. Furthermore, the car is fitted with a sports exhaust, yet the original exhaust is included in the sale. The final iteration of the GT3 RS with a manual transmission, the 997.2 GT3 RS has already become a modern-day collectable and will surely have a fond place in the hearts of enthusiasts for years to come, thanks to its infectious performance and wonderful handling. Boasting single ownership from new and always having been serviced at regular intervals by official Porsche dealerships, this would be the perfect example with which to take to the track, enjoy on the open road, or both!
203 1996 Lamborghini Diablo ZA9DE07A0TLA12424 £120,000 £160,000 €134,400 €179,200 $156,000 $208,000 Grigio over Nero leather. This particular left-hand-drive 1996 Diablo is presented in a subtle metallic grey over black leather with contrasting piping and retains its five-hole alloy wheels. Built for the European market, by 1999 this Diablo was delivered to its first Japanese owner with delivery miles through the official Lamborghini importer. Recently brought back to Europe, this Diablo is in excellent condition, commensurate with its 17,055 km odometer reading at the time of cataloguing.
204 1994 Porsche 911/964 Turbo S WP0ZZZ96ZRS470308 £160,000 £200,000 €179,200 €224,000 $208,000 $260,000 Midnight Blue Metallic (F8) over Classic Grey leather. RHD. This Turbo 3.6 was delivered by British Porsche distributor AFN Chiswick to Mr John Maxwell of Chesham, and according to its duly stamped Service Booklet received its first dealer service 14 November 1995, its odometer reading 1,154 miles. Services were performed at regular intervals at official Porsche Centres and independent shops, which is all stamped in the service booklet, tracing the car's accrual of mileage service history. The latest service recorded was a brake fluid change in 2017. The warranty and service booklet indicates three additional owners subsequent to Mr Maxwell, all residing in the UK, but exact dates of ownership changes and further additional owners are unknown. Its original speedometer was replaced by AFN Chiswick on 23 March 1998 at 13,621 km, for an MPH unit as noted in the service booklet. The odometer currently displays 42,271, so the correct mileage should be approximately 55,891 miles in total. Resplendent in Special Order F8 Midnight Blue Metallic paint with a Classic Gray leather interior, this handsome 3.6 Turbo is factory-equipped with both driver and passenger sport seats, air conditioning and a 930S-style leather-wrapped steering wheel with painted centre crest. The Porsche enthusiast seeking an understated but very powerful road car need look no further.
205 1956 Austin-Healey 100M Le Mans BN2L/232304 £90,000 £120,000 €100,800 €134,400 $117,000 $156,000 Reno Red and Black over Red. Offered here is one of those factory-built 100 M 'Le Mans', as confirmed by the accompanying British Motor Industry Heritage Trust Certificate. Completed on 5 May 1956, chassis no. 232304 was finished in Reno Red over red trim with a black soft top and exported to Chicago, USA, and was originally fitted with a heater, laminated windscreen and the classic 'M' louvered bonnet. The 100 M resided in Alabama until 1997, before being acquired and brought to the UK shortly after. The car was acquired from that previous owner by the consignor in 2010. Upon his acquisition, he commissioned Dennis Welch Motorsport to prepare the Austin-Healey to race at the 2011 Spa Six Hours. During this commissioning, a Dennis Welch Motorsport race engine and gearbox were installed; however, the original engine is included in the sale. At the same time, the 100 M was also fitted with a competition-spec fuel tank and upgraded suspension. Despite the excellent commissioning, the Austin-Healey has not raced again, and has undergone a light re-commissioning pre-sale at Valoroso Race and Restoration Services Limited. Complete with all documentation from current ownership and supplied with an original front screen and the original engine, alongside a half-roll cage for competition, this 1956 Austin-Healey 100 M 'Le Mans' is ready to hit the track.
---
All information is copyright Auto Auctions Monthly except images which are copyright of Artcurial, Bonhams, Gooding & co., Mecum, RM/ Sothebys, Russo & Steele and Worldwide Auctioneers. All figures are US$ and gross unless specifically stated. All figures are accurate in the home currency for the sale, any figures in other currencies are calculated based on the exchange rate for the date of sale accessed from FxTop.com. Percentages as given are calculated as the % below low estimate or above estimate as noted. All information given for recreational use only and cannot be personally guaranteed for accuracy by the author.