6pm, February 6th, 2019
Place Vauban
Paris
France 75007
RM Sotheby's joined Artcurial and Bonhams when they hosted their first sale in Paris and offering a fine Australian collection including a Jaguar D-Type they managed to turn a 79% sellthrough rate into a $21 million gross. Following sales saw RM turn from hosting a boutique sale into a smaller version of their US extravaganza's. Despite offering some fairly humdrum lots, last years sale offered a Porsche 917/10 and Alfa Romeo Tipo B, both examples of the greatest racing cars ever made and while the former failed to sell, the later did make a relatively strong $4.2 million. Whatever the style or relative success of the auction, RM Sotheby's continue to offer an interesting selection of the worlds finest autombiles.
Key – Year – sold/ offered/ % – Gross total US$ – Top sale US$
2014 41/52 (79%) $24,978,818 $5,005,493 1955 Jaguar D-Type
2015 54/66 (82%) $22,716,471 $1,852,984 1963 Ferrari 250GT Lusso
2016 49/61 (80%) $20,846,068 $3,225,235 1962 Ferrari 400SA
2017 60/77 (78%) $29,517,056 $4,191,264 1934 Alfa Romeo Tipo B
2018 69/83 (83%) $29,142,514 $4,079,238 2017 Bugatti Chiron
2019 64/84 (76%) $36,228,242 $5,517,545 1987 Ferrari F40LM
RMs marquee lots in 2019 are two very rare modern Ferrari's. The first of these is one of the greatest F40s in existence. The 1987 Ferrari F40LM, #74045 was originally a works prototipo before it was one of 19 prepared by  Michelotto to Competizione spec and raced by Stephane Ratel before it went to Pilot-Aldix who entered it for a season of BPR Global GT racing and it was used by Ferte/ Thevenin to win a round at Anderstorp, possibly the highlight of F40s competition career. Later upgraded to GTE spec, #74045 was raced through late '96 and has been well maintained since. Now eligible for various series incl. the new official Ferrari series and others. As arguably the most successful of any Ferrari Sports racer since the 312PB, this car should be worth a lot although the €4.5 – 5.5 mil. ($5.1 – 6.3 mil.) estimate seems at first glance steep. When considering its actual qualities it is however possible to see that this estimate is accurate and it wont take much lifting to get it sold at this level.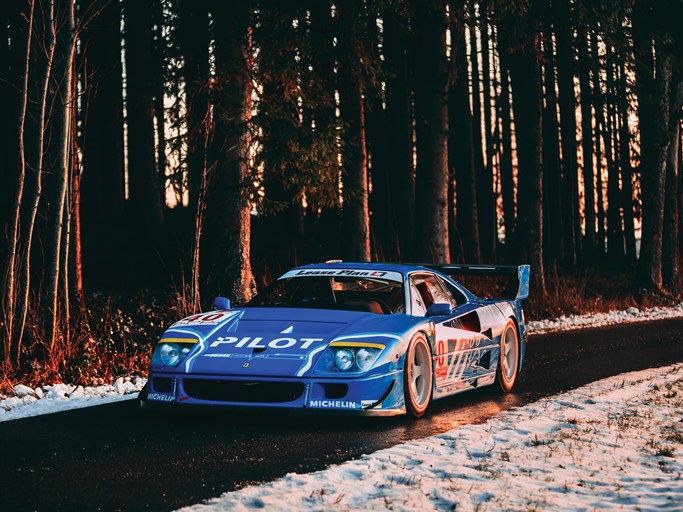 Otherwise the true highlight of the sale is a collection of modern supercars from the UAE lead by the first Ferrari SP to ever be offered. The SP30 was a unique car based on the 599GTO with totally bespoke build and rather helpfully RM offer no estimate, perhaps a reflection of it being the first of its kind to be offered. With just 110km from new and a unique spec. one might think it was a great example BUT it was specced by its middle eastern buyer, not the buyer at auction and if you had the funds to buy one, you really would want to spec it yourself directly through Ferrari in Maranello. That said roughly $3 – 4 million should be the go but really who knows. Other cars from the collection are a 2003 Ferrari Enzo at €1.85 – 2 mil. ($2.1 –  2.3 mil.) that has been resprayed Rosso F1 2007 by Zanasi and is offered with 8,300km from new in excellent condition and it seems a touch below market. Another car is the 2015 Porsche 918 Spider at €950k – 1.1 mil. ($1.08 – 1.25 mil.) in classic metallic Silver Blue over Grey and as new with 4,100km showing, again it seems priced to sell, perhaps $200k lighter than where the market should be. Elsewhere a 2011 Ferrari 599SA Aperta is €925k – 1.05 mil. ($1.05 – 1.2 mil.) in like new condition, 1 of just 80 made and market correct. Finally a 2017 Ferrari F12Tdf is on offer at €825 – 950k ($940k – 1.08 mil.), in as new condition with 2,600km from new in Brunito/ Aubergine over Tan. These have been selling for around the million mark so market correct.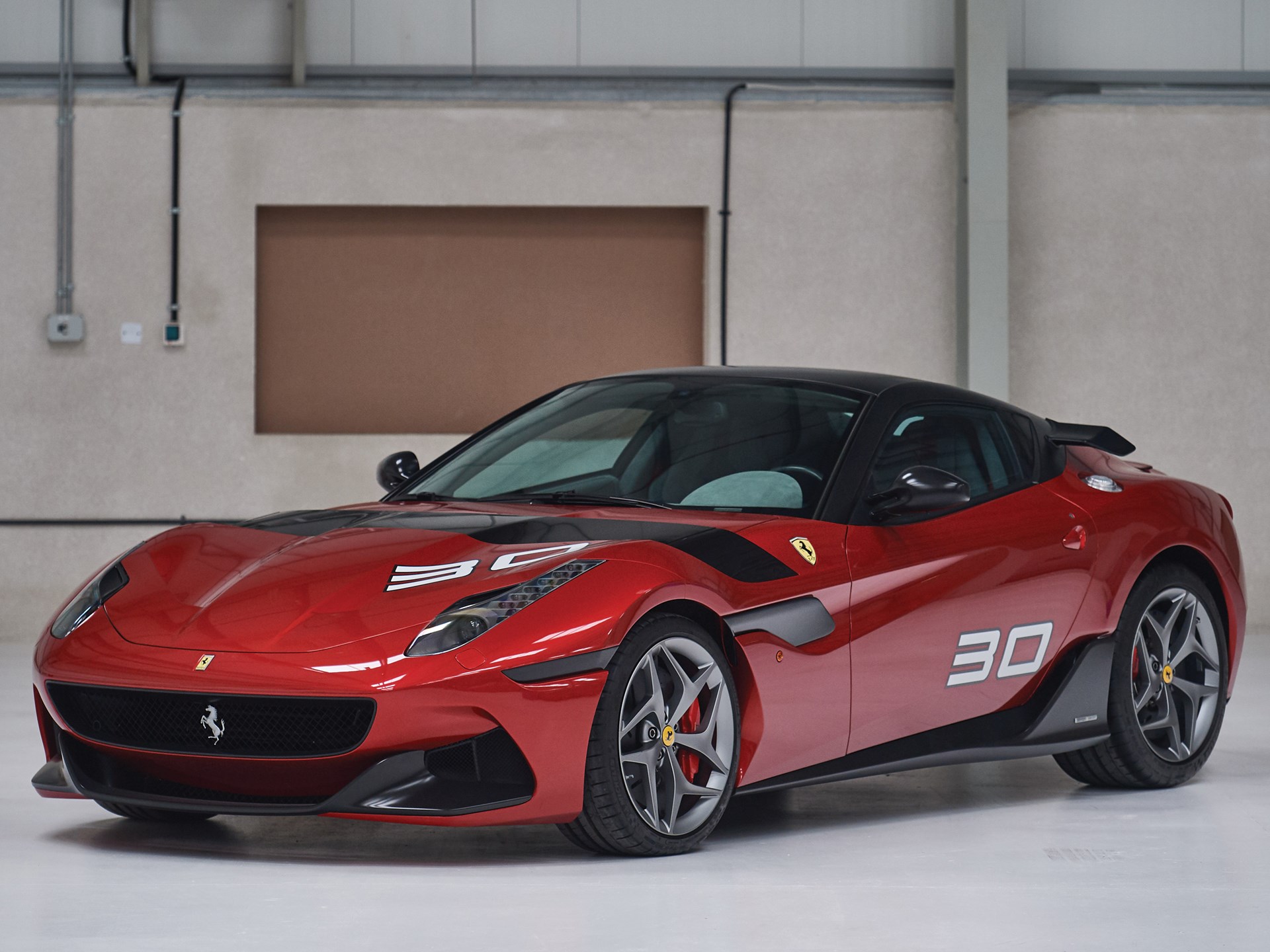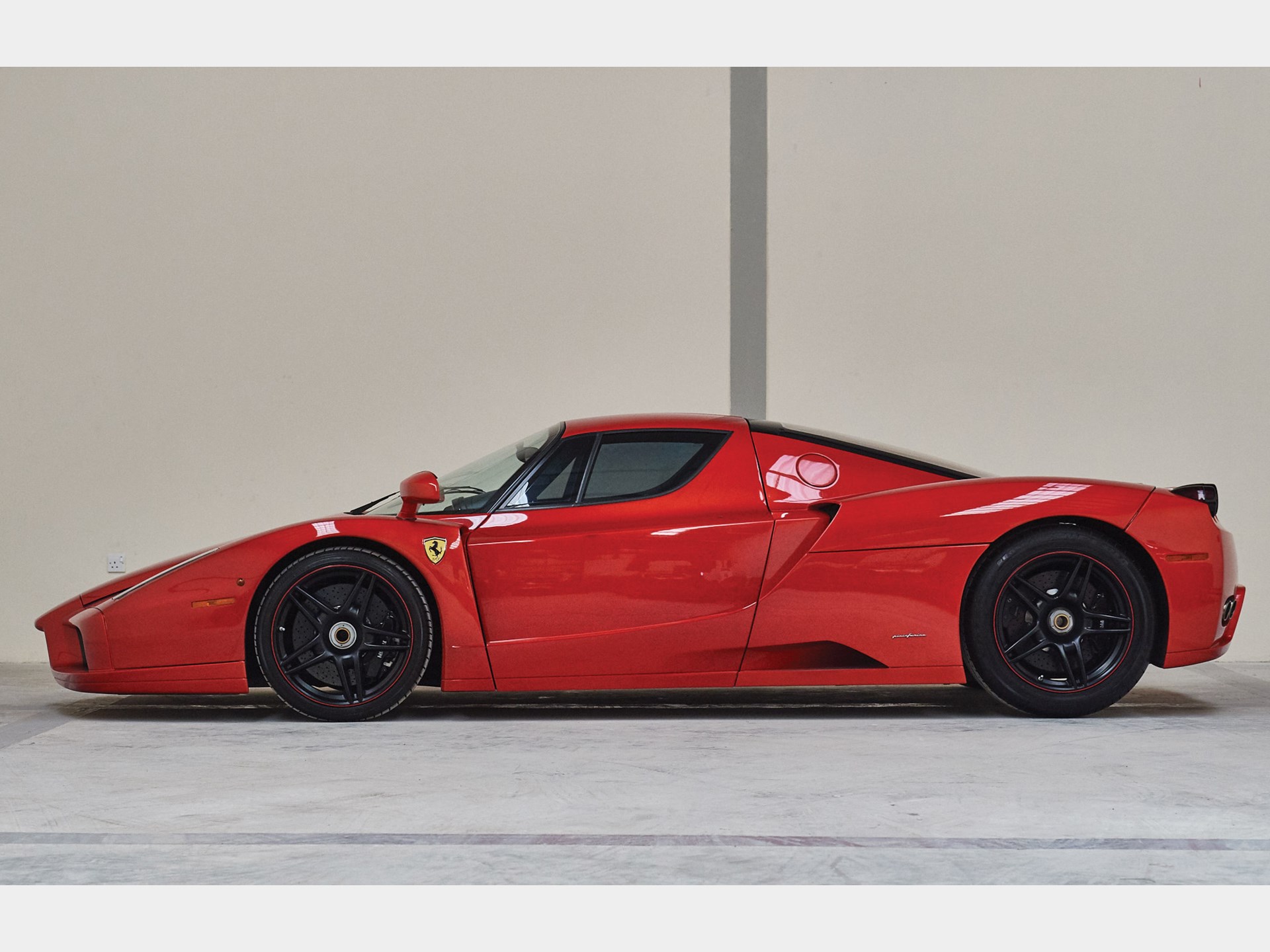 The first of the two Porsche 550s available in Paris is the 1956 Porsche 550RS, #550-0082 that RM are offering with history that incl. 3rd at Reims in '56 and disqualification at Le Mans in '57 before a fine 3rd at the Nurburging 1000km. Unfortunately the car ended up with Edmond Pery in the 1960s who decided to have it redone with a 2 litre Carrera engine and APAL coupe bodywork. Many years later the rolling chassis ended up in Italy before a thorough restoration in Germany bought it back to 550 form. Despite the Le Mans pedigree it remains that much of this 550 is non original and for most Porsche fans that is anathema so I struggle to see it selling at even the low estimate, somewhere in the $3 million range should get it done.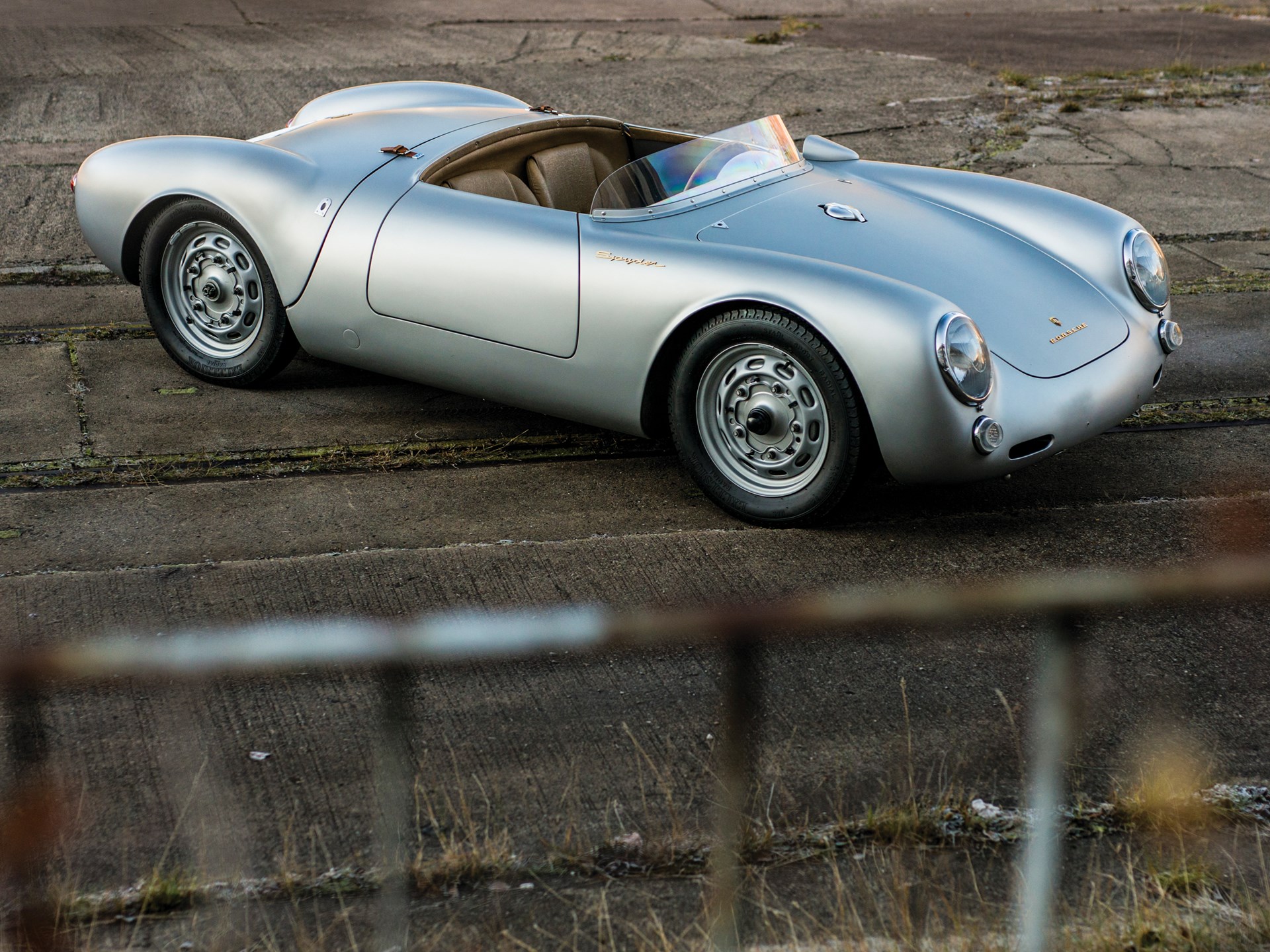 It seems like every auction offered at least one Ferrari 275GTB until 2016 when they suddenly went off the boil and now they relatively rare although prices seem to have bounced back somewhat. The 1966 Ferrari 275GTB/6C, #08311, is estimated at €3 – 3.3 mil. ($3.42 – 3.76 mil.) although it is a slightly odd example. Last sold at the Duemila Route sale in 2016 where everything sold for 30 – 500% above retail the car is now offered here with a cosmetic restoration and mechanical refurb completed in 2018 and classiche certfication. Ultimately it must be said that the estimate is strong even for the height of 275 fever when a perfect example of a /6C could hit $4 million and unless it is in condition 1 or 2+ it is expensive by maybe $200 – 300k.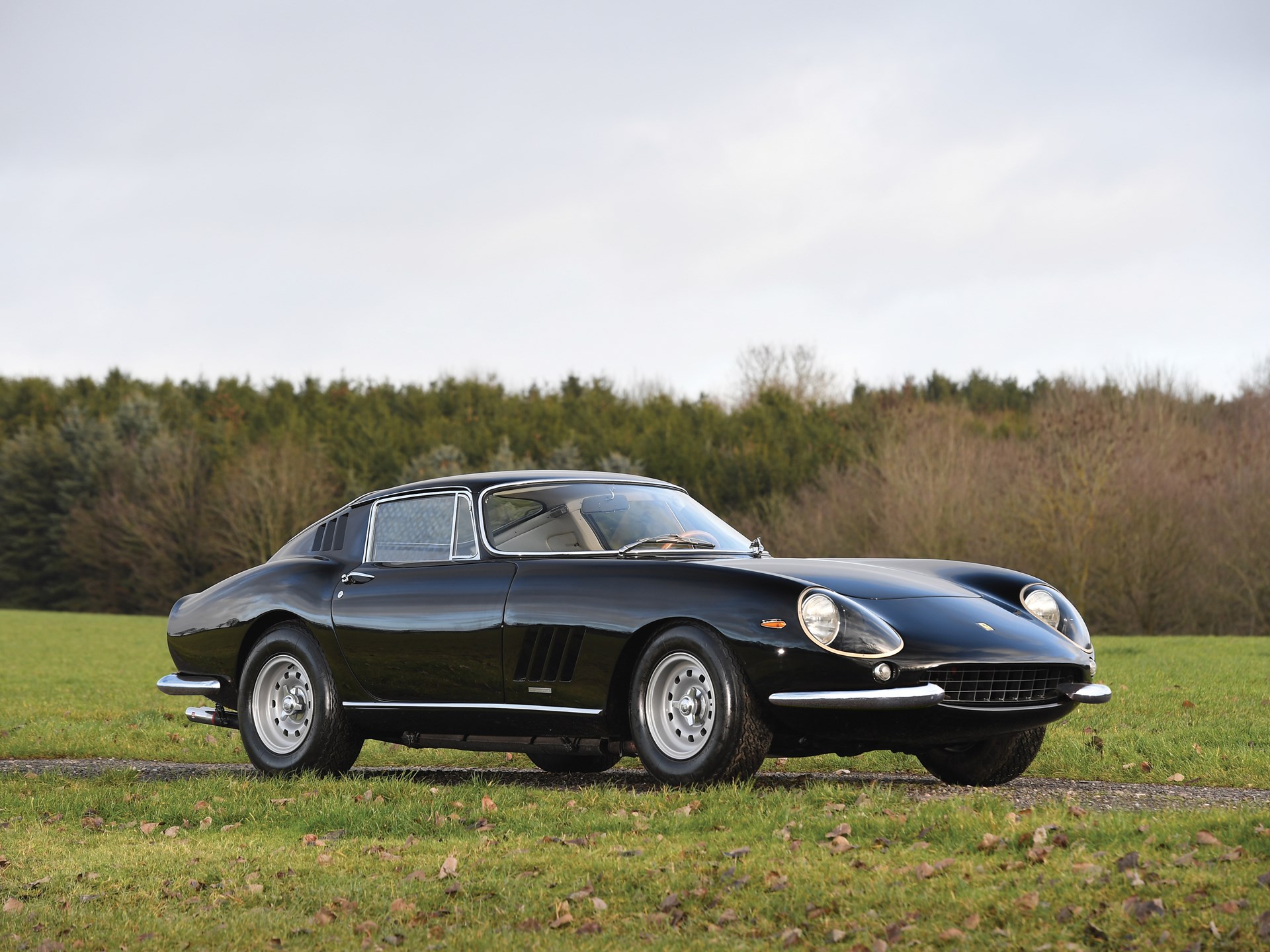 A collection of Bugatti's is another highlight for RM, lead by yet another Chiron. The 2018 Bugatti Chiron is offered at €2.36 – 2.75 mil. ($2.69 – 3.13 mil.) and classic in Black and Blue. With just 1,800km from new these are available new at an amount that makes tracking used examples fairly basic and this is market correct at the lower end of the estimate. Another Bugatti on offer is the 2012 Bugatti Veyron 16.4 Super Sport at €1.5 – 1.7 mil. ($1.7 – 1.9 mil.) in Chocolate Brown over Cognac, with 2,500km from new and original condition. Market priced for what it is, not so sure about Chocolate Brown. Also on offer is a 2014 Bugatti Veyron Grand Sport Vitesse at €1.575 – 1.8 mil ($1.8 – 2.05 mil.) in Porsche Carrera White and Blue over Blue. 2,750km from new and wonderful condition this is also market correct. Finally RM are offering a very nice 1994 Bugatti EB110SS at €1.3 – 1.8 mil. ($1.48 – 2.05 mil.) with just 916km from new. Looking stunning in Silver Grey over Black and very well maintained, this is good buying for a very rare 1990s supercar that is still very quick today. Expensive by any standard but there can't be many in this condition so a market forward price.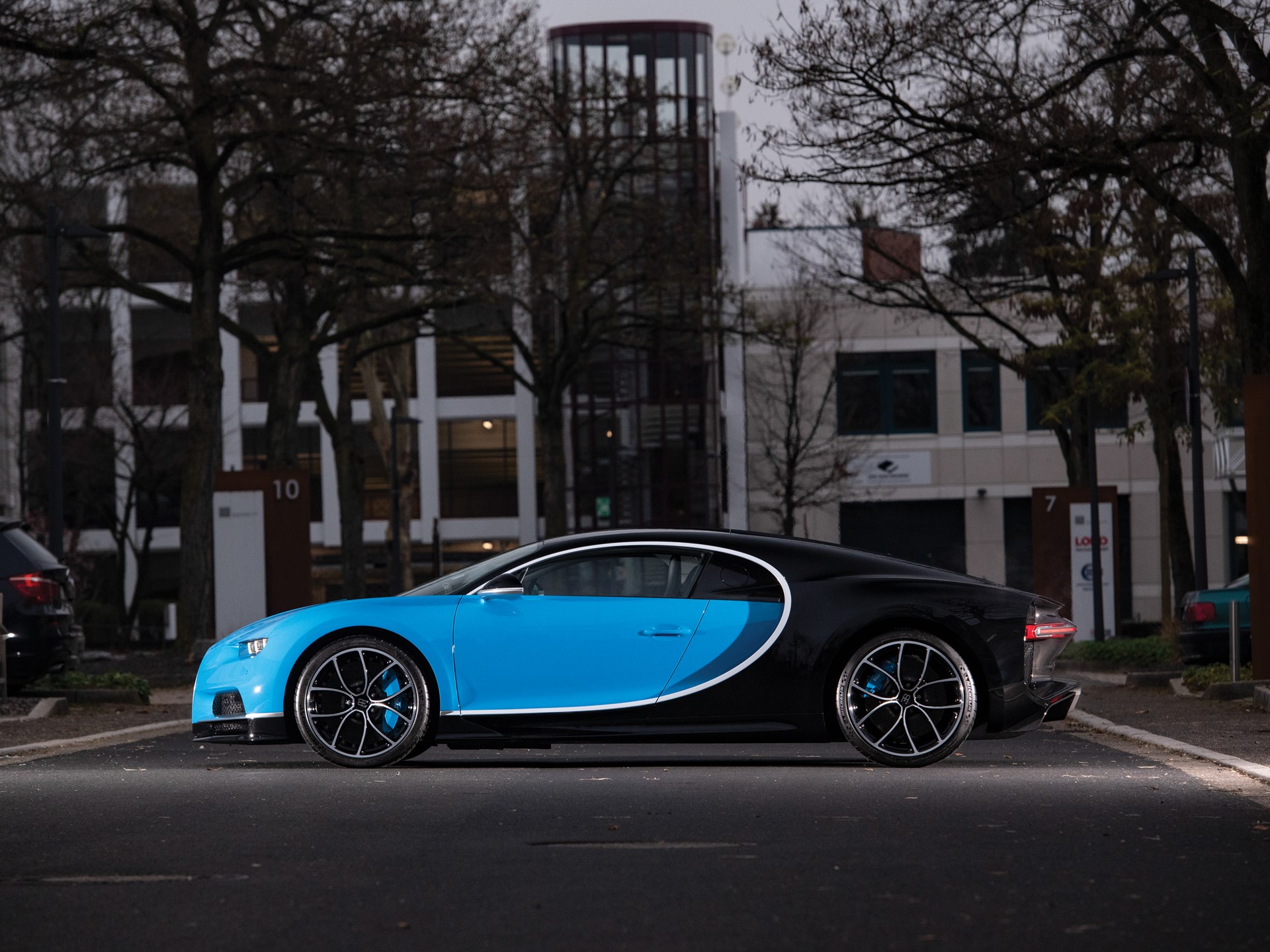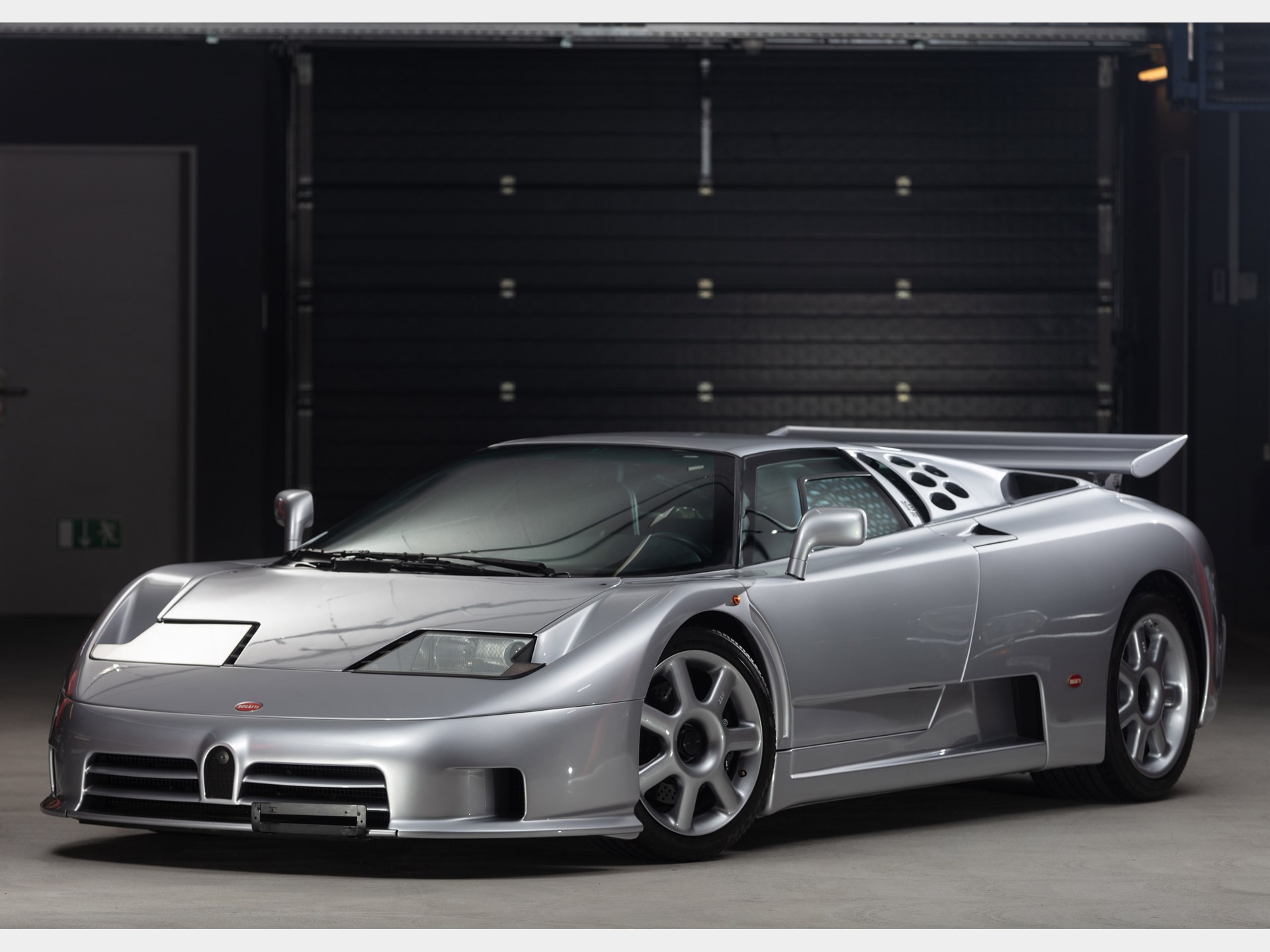 RM are offering the second of two 507s at Paris, a 1959 BMW 507 Roadster Series II at €2 – 2.2 mil. ($2.28 – 2.51 mil.). Fitted with a 3200CS engine back in the 1970s, the car has since been restored in the '90s with a ZF 5 speed manual so not exactly original. Noted to be a perfect driver, these 507s have been hot since Goodwood in mid '18 but I don't see cars with less than ideal provenance and mechanical purity having anywhere near the value of those that do, value at $2 million, expensive above that. Finally RM finish their marquee lots with a 1996 Ferrari F50 104762 at €1.7 – 1.9 mil. ($1.94 – 2.17 mil.) with 22,000km from new and service history. Offered in pristine condition, this is market correct for the mileage and condition.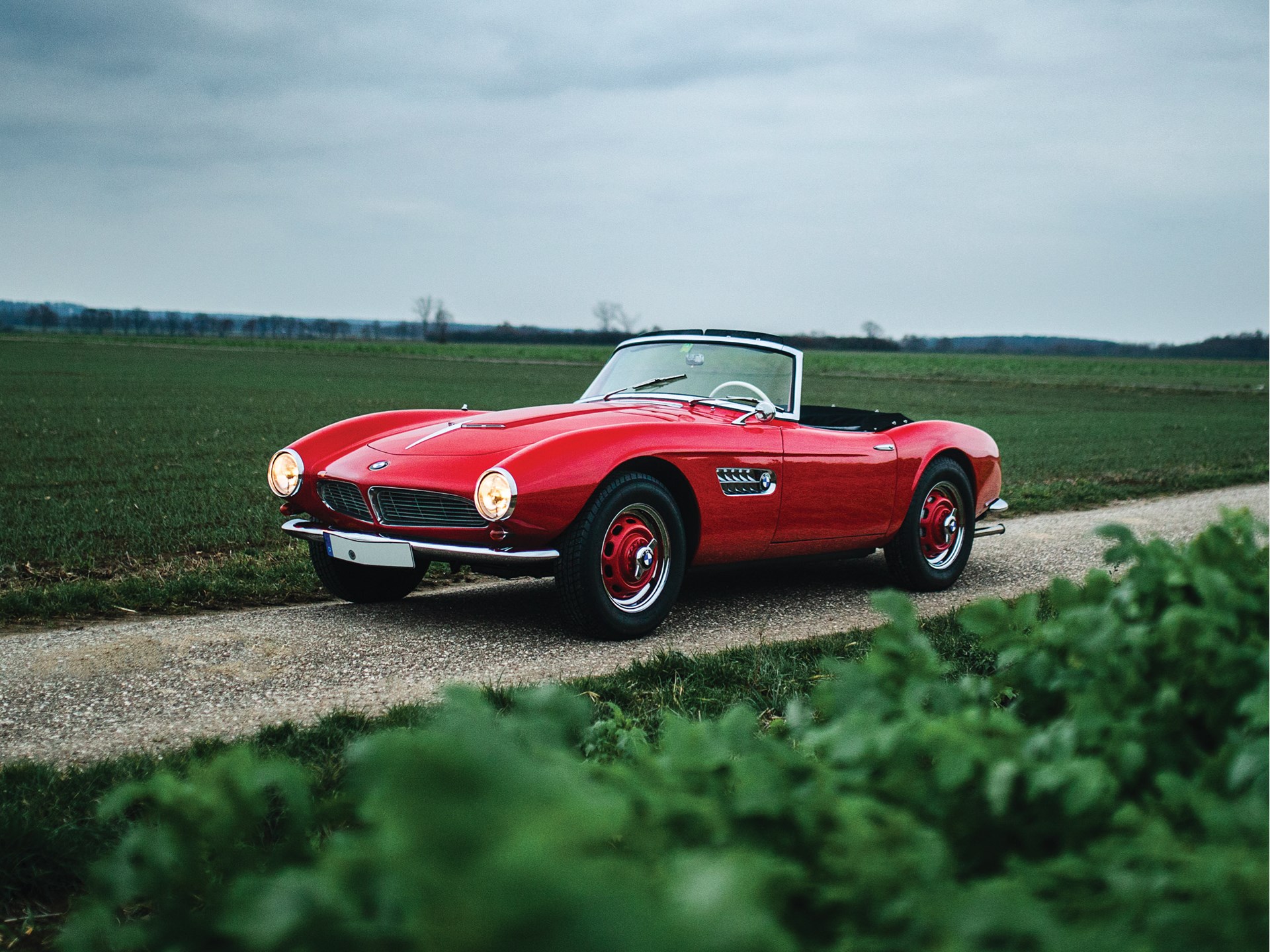 ---
Pre war highlights are:
1900 Panhard-Levassor 12/16HP Rear Entrance Tonneau – Est. €275 – 325k ($313 – 370k), a handsome, relatively powerful Panhard ideal for the London-Brighton. Market correct for the type.
1935 Hispano-Suiza K6 Brandone Cabriolet – Est. €1.3 – 1.5 mil. ($1.48 – 1.71 mil.). Arguably the most beautiful K6 and one of the most beautiful cars ever built. Ex. Mullin and Mann collections and restored to perfection by Stone Barn at enormous cost. A sure concours star car although Pebble Beach has already been done. Expensive for a K6 but the low estimate is market correct for this example.
1940 Fiat 2800 Touring Berlinetta – Est. €200 – 250k ($228 – 285k), a custom 2800 with Touring coachwork. Possibly part of the Mussolini convoy that tried to escape Italy in '45. Will likely require another restoration at some point. Expensive for a Fiat 2800 but possibly worth it for the history and potential event use.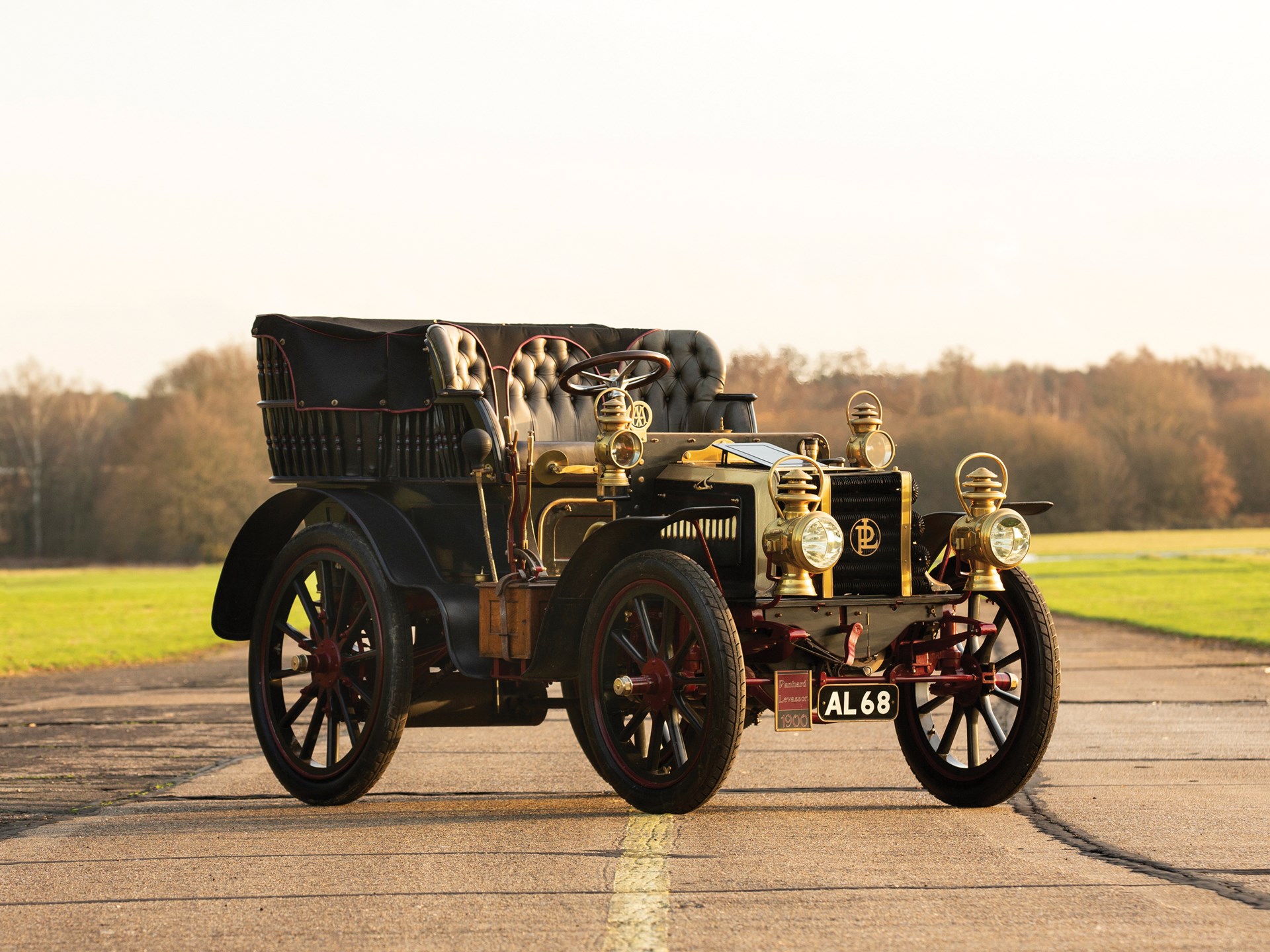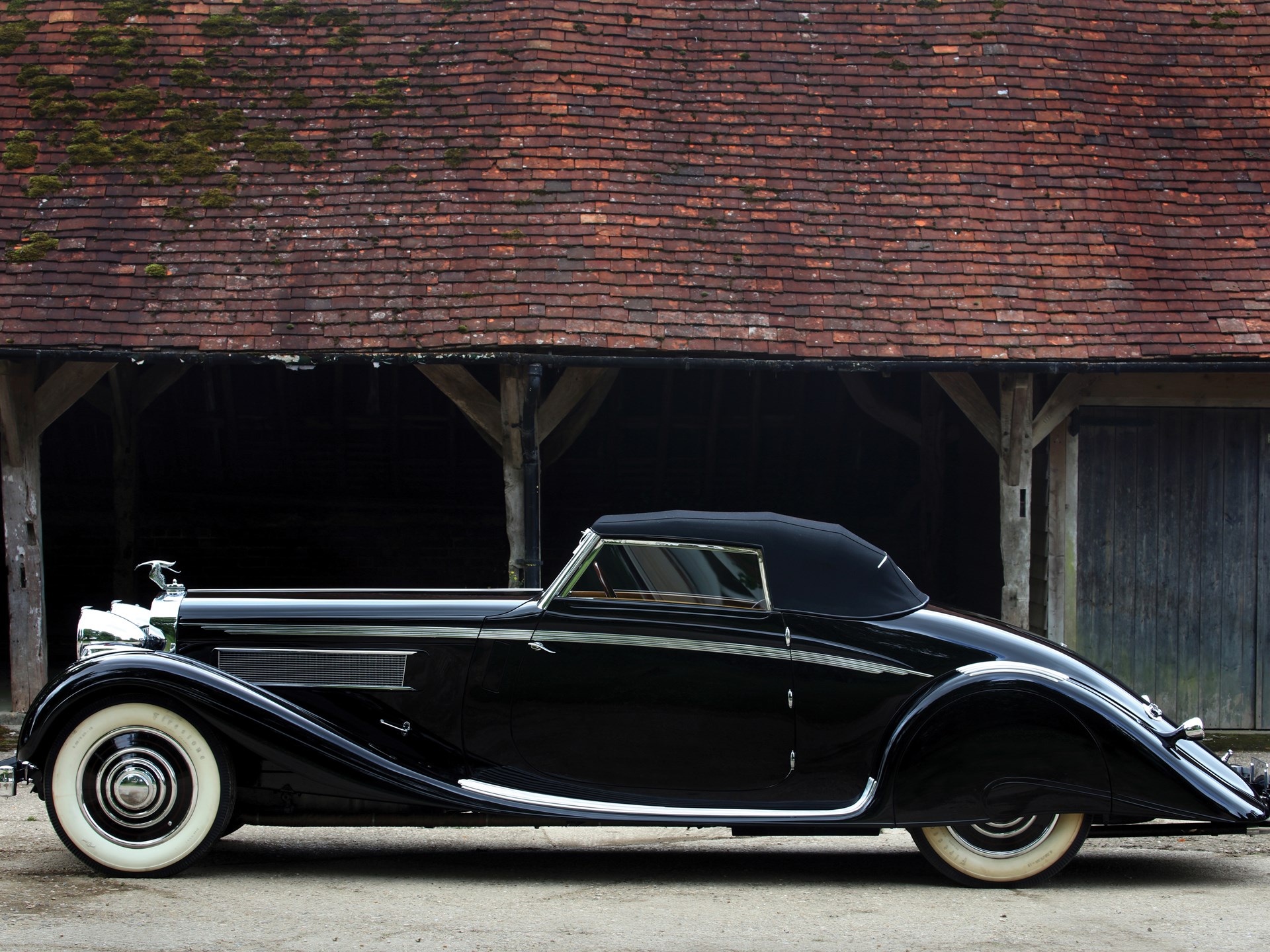 Mid century highlights are:
1953 Alfa Romeo 1900C Pininfarina Coupe – Est. €330 – 360k ($376 – 410k), A beautiful and rare example of a surprisingly quick little Alfa Romeo. Very usable cars. Roughly $50 – 100k too expensive.
1955 OSCA MT4-2AD – Est. €1.1 – 1.3 mil. ($1.25 – 1.48 mil.) ex Targa Florio '59, Morelli coachwork and Fiat 1500cc engine later additions. Now fitted with 1350cc engine and period ZF manual. Mille Miglia eligible. Regardless of its beauty and qualities, this is a lot of money for an Osca and seems like perhaps double where the market is.
1956 Mercedes-Benz 300SC Coupe – Est. €410 – 450k ($467 – 513k), a lovely American Coupe 300SC, the brethren of the mighty Gullwing. Very luxurious, this example was restored a decade ago. Market correct.
1959 Jaguar XK150 3.4 DHC – Est. €100 – 130k ($114 – 148k), a rare, high quality, great spec XK150, restored in 2004. Market correct at the low estimate.
1959 Lister-Jaguar Costin, #BHL2/59 – Est. €900k – 1.1 mil. ($1.026 – 1.254 mil.), a works team car for Ivor Bueb, Le Mans '59 Bueb/ Halford, later with Lister specialist Chris Keith-Lucas, original chassis still fitted unlike many Listers. Offered at roughly half the ask for similar Listers and arguably better than most. One of my favourite cars of the sale and so eminently usable.
1960 Ferrari 250GT Pininfarina Coupe – Est. €600 – 700k ($684 – 798k), a relatively original example although an older restoration was apparently completed. Non original cylinder head fitted. Very good condition but not the best example available. Market correct.
1960 Ferrari 250GT Cabriolet Series II – Est. €1.2 – 1.4 mil. ($1.37 – 1.59 mil.), looking oh so elegant in Silver over Black. Just two owners from new, mechanically restored 20 years ago. Market correct at the low estimate.
1962 Lagonda Rapide – Est. €200 – 250k ($228 – 285k), 1 of 6 LHD examples. Displayed at the '62 New York Auto Show, restored '93 and well maintained since. Shown at Villa d'Este. Market correct.
1962 Porsche 356B Carrera 2 – Est. €470 – 580k ($536 – 661k), a rare Carrera 2 in great condition, matching numbers. Restored '08 – 10. Capable on track or road. Market correct.
1964 Porsche 911 – Est. €600 – 800k ($684 – 912k), one of the first 232 911s produced. Restored to original form. 4th 911 to be so badged. Likely market correct.
1966 Shelby Cobra 427 – Est. €800k – 1 mil. ($912k – 1.14 mil.), almost totally original, restored in the '80s, market correct.
1973 Alfa Romeo GTA 1300 Junior Stradale – Est. €255 – 280k ($291 – 319k), only the Junior stradale but almost totally original, very rare for the type. Freshly restored and very desirable. Market correct.
1973 Porsche 911 Carrera RS 2.7 Touring – Est. €500 – 550k ($570 – 627k), restored in early '00s, well prepared by Porsche Classic Stuttgart since, complete with FIA HTP papers. Market correct.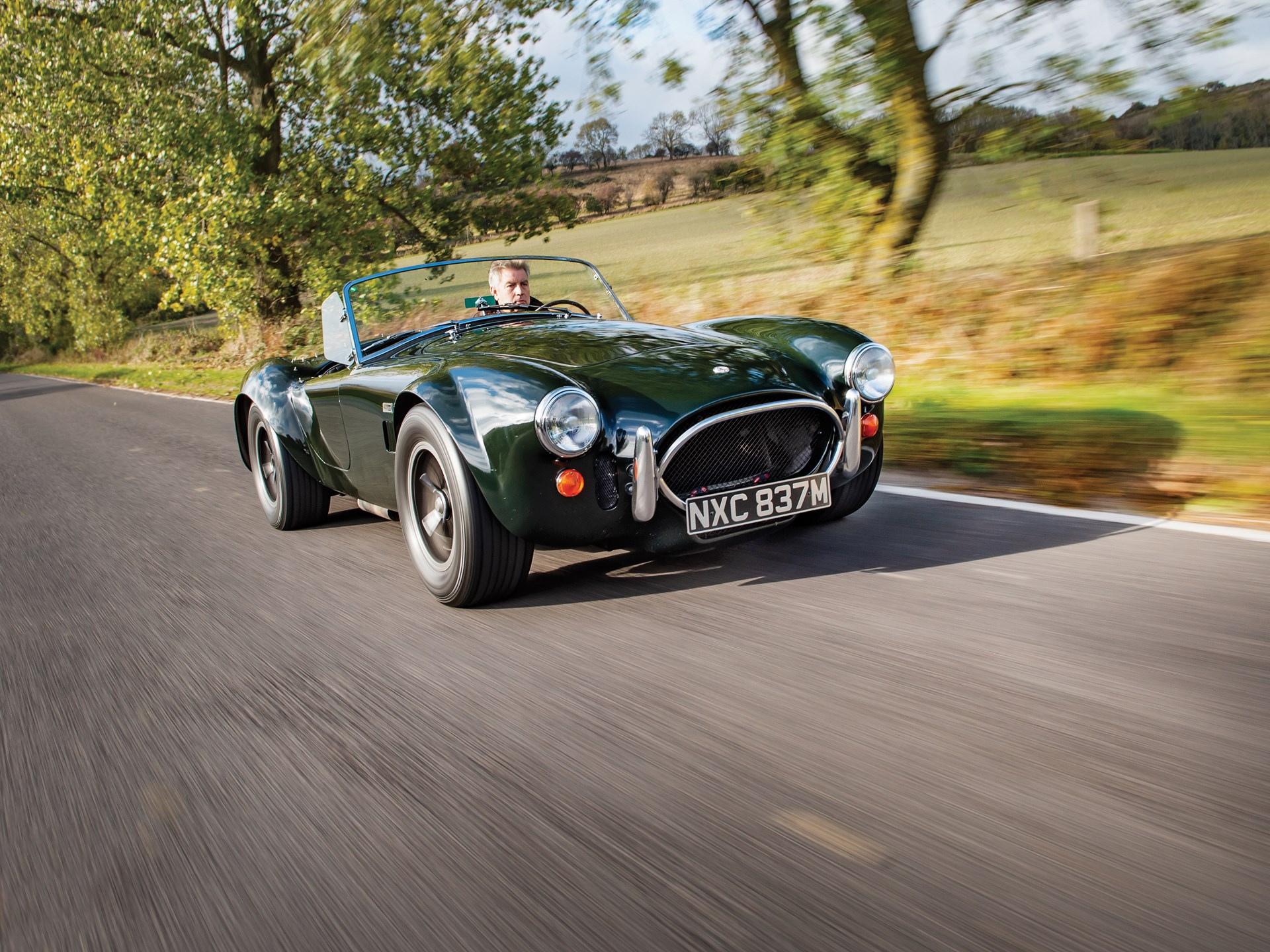 Modern classic highlights are:
1989 Aston Martin Lagonda – Est. €100 – 120k ($114 – 137k), a polarising design, 1 of just 105 to the series IV style. Original and quite fascinating. Not for everyone but ugly is cool according to many fashionistas so maybe. Market correct.
1989 Mercedes-Benz 560SEC 6 litre Wide body Coupe – Est. €150 – 200k ($171 – 228k), 1 of 50 or so produced. Pretty much as new and really quite cool for the fans of '80s chic. Market correct.
1994 Venturi 400GT Trophy – Est. €120 – 200k ($137 – 228k), built by Venturi and the base for the then new BPR race series that would become one of the greatest GT series ever with Ferrari F40s, McLaren F1s and Porsche GT2s dueling for the crown. Now a mere footnote in history, a former art car for whatever that is worth. Incredibly rare and likely market correct.
1994 BMW Alpina B12 5.7 Coupe – Est. €175 – 225k ($199 – 256k), a very cool, rare (1 of 57) Alpina BMW on the now retro cool 850i. Anyone into hip hop could check out Action Bronsons Durag video which features two of them. Probably market correct although seems a touch expensive.
1996 Jordan 196 F1 – Est. €170 – 190k ($194 – 217k), A relatively historic F1 car that Brundle used to good effect. Hard to see a use for it in 2019 other than museum display but perhaps the ultimate track day toy. Would be very very expensive to maintain if used and seems expensive for what it is.
2006 Ferrari 575 Superamerica – Est. €575 – 650k ($656 – 741k), rare 6 speed and HGTC package. F1 transmission examples are less than half the price so still seems expensive but likely market correct.
2018 Mercedes-Benz G65 Final Edition – Est. €250 – 300k ($285 – 342k), the Mercedes G class is beloved by a younger generation, especially hip hop stars. The last 65 were built as Final Edition G65s and these became instant collectibles. Either crazy expensive or market correct depending on taste and other qualities.
Affordable collectible highlights incl:
1950 Citroen HY Panelvan – Est. €15 – 25k ($17 – 28k), rare original early HY, ideal for any use that might need a van, perhaps a food truck? very basic so wont be expensive to restore.
1985 Audi Quattro – Est. €40 – 50k ($46 – 57k), original, unmolested Quattros are relatively rare and this example would make a good, usable future classic. A touch expensive.
1994 Mercedes-Benz E500 Limited – Est. €40 – 50k ($46 – 57k), the original super saloon, just 24,000km from new and highly original. Below market and a real future classic.
1955 Mercedes-Benz 300C Sedan – Est. €65 – 85k ($74 – 97k), a wonderful, highly original 300C Sedan, ultra high quality build, luxurious execution etc. Market correct.
---
RM have gone all in for modern collectibles and they must be wished well. It will be fascinating to see what the outcome of this gambit is.
Results
RM was the only auction to buck the trends of Paris with an increase in revenues to a record level and relatively stable sellthrough rates with $36.228 mil. and 76% respectively. Leading the way was the best Ferrari F40LM at a respectable €4.84 mil. ($5.518 mil.) although the essentially new 1994 Bugatti EB110SS also starred at €2.03 mil. ($2.312 mil.), both sales new records for their types. Elsewhere the 1956 Porsche 550RS did well to fetch €3.04 mil. ($3.466 mil.), ditto the 1966 Ferrari 275GTB/6C at €2.86 mil. ($3.259 mil.) while the 1989 Mercedes-Benz 560SEC Wide Body Coupe and 1992 Porsche 928GTS topped the sale at 49% and 62% over bullish estimates ($339k and $157k respectively).
While it sold, the 2018 Bugatti Chiron showed that supply and demand are still key in this market, struggling to €2.275 mil. ($2.592 mil.), while the shoulda/woulda/coulda included the 1959 Lister Jaguar at €686k ($782k), 1964 Porsche 911 at €537k ($612k), 1955 OSCA MT4 at €1.044 mil. ($1.190 mil.), 2003 Ferrari Enzo at €1.542 mil. ($1.757 mil.), 1935 Hispano-Suiza K6 failing yet again at €1.194 mil. ($1.361 mil.), 2014 & 2012 Bugatti Veyrons at €1.343 and €1.392 mil. ($1.531 and $1.587 mil.), 1959 BMW 507 Roadster Series II at €1.741 mil. ($1.984 mil.), 1960 Ferrari 250GT Cabriolet Series II at €994k ($1.133 mil.) and finally the 2011 Ferrari SP30 at €1.94 mil. ($2.21 mil.). Many of these amounts were close enough to market correct that you wonder if the bids were real.
Whatever the failures, RMs 2019 Paris sale was a success and they will be happy with the result.
---
Key – Lot # – Year – Make – Model – Chassis/ VIN – Est EURO – Low/High – N.R = No Reserve – Est. US$ – Low/High
112 1957 Brutsch Mopetta 482/226267 €90,000 €120,000 N/R €69,000 $78,619 -23% Blue and White over Red. Brütsch was best known for producing a variety of microcar designs, with only a small number of each ever produced. Brütsch Mopetta production was limited to around 14 units, so rarity is instantly guaranteed. Boasting a 30-mph top speed, powered by a 50-cc two-stroke engine, this Brütsch Mopetta is perhaps the most famous in existence. Previously in the collection of microcar specialist Malcolm Goldsworthy, this car has never been restored and is highly original throughout, considered by many to be the most famous and complete surviving, unrestored Mopetta. Featured in many books and magazines, it completed one of the slowest laps ever around Goodwood during the 2006 Revival. Presently road-registered in the UK and in good running condition, this Brütsch Mopetta represents probably the most fun on three wheels and will act as a constant reminder of why we love our hobby as we do.
114 1956 Chevrolet Corvette E56S001947 €80,000 €100,000 N/R €103,500 $117,928 3% Finished in Arctic Blue with Silver coves and a Red interior, this 1956 Corvette is equipped with two highly desirable options: dual four-barrel carburettors and a matching hardtop, in addition to its two-tone paintwork. It was fully restored in 2012 in the United States and was owned by a gentleman in Alabama before being shipped to Germany, where it currently resides. The car is accompanied by a booklet of restoration photographs as well as a manual and a sales brochure. Considered by many to be one of the most attractive iterations of the first generation of Corvette, the 1956 Corvette is easily recognizable all over the world as America's sports car. Beautifully restored, it would be a fantastic car for cruising Route 66 or driving around the winding streets of Monaco. via RM Monaco '16 $114k.
115 1957 Citroen 2CV 392782 €15,000 €20,000 N/R €20,700 $23,586 3% Grey over Tartan. The 2CV offered here, chassis no. 392782, is one of 107,250 built for the 1957 model year. Nineteen fifty-seven was an important year for 2CV construction as that model year's offerings showcased the first major design changes to the model. These changes included larger mirrors, a larger rear window and, for the first time, a heating and ventilation system. Chassis no. 392782 has been fully restored to the classic colour scheme of grey over tartan interior. As an example of the desirable 'AZL' specification, chassis no. 392782 features the larger 425-cc engine which offers 12.5 bhp and a top speed of 50 mph. It also features additional decoration from the factory, including the strip of polished aluminium which runs down the hood, making this example stand out from all other 2CV models. An ideal example of a highly significant French automobile, this 2CV is fully ready to be enjoyed.
116 1950 Citroen HY Panelvan 651563 €15,000 €25,000 N/R €43,700 $49,792 75% Cafe San Rivo Grey over N/A. The HY van offered here is an exceptionally rare original and unrestored example that is offered with its original, single-letter Parisian license plate and in its original 'Café San Rivo' paintwork and livery. Believed to have been used as a publicity van for the French coffee brand, it is accompanied by a charming 1950s advertisement, showing the vehicle following several cyclists in a race, perhaps the Tour de France. Hugely original, the van includes a rare dashboard-mounted clock and three-spoke steering wheel. The owner states that the car runs but has not been driven any distance in some time. With original and unrestored HY vans in good condition becoming harder and harder to find and 1950 being a hugely sought-after model year, the opportunity to own such an example must not be overlooked.
117 1954 Alfa Romeo 1900C Super Sprint Coupe AR1900C 01788 €250,000 €300,000 €230,000 $262,062 -8% Grigio Azzuro over Cuoio leather. This second-series 1900C Super Sprint with Touring coachwork is one of only 540 examples built by Alfa Romeo. According to factory records, chassis no. 01788 was produced on 5 May 1954 and sold new in Milan on 27 October 1954 via the dealer A. & L Rotondi. The car remained in Italy until October 1965, where it was sold and exported to the U.S. In 1972, the Alfa was purchased by Christopher Curtiss of Arizona, who sold the car for just $500 to Filippo de Benedetto of Tucson in 1979. After having changed hands a few more times in the U.S., including passing through Bruce Campbell in California in the mid-1990s, it was purchased by Jose Maria Boneu Torres of Lleida, Spain, in 2009. Later acquired by the current owner from Gibraltar, the car was sent to Toro Classics in Jerez, Spain. There, the car underwent a meticulous 3,000-hour restoration, only completed this past summer. Nothing was left untouched in an effort to bring the car to superb condition both inside and out, with the same level of detail lavished on the mechanical components and undercarriage as well as the paint, brightwork and interior. This 1900 CSS comes with an Alfa Romeo certificate outlining its build specifications and features the desirable floor shift, five-speed, full-synchro manual transmission and the rare optional rear folding seat. Highly documented throughout, including invoices and photos from its recent restoration at Toro Classics, this 1900 CSS is ready to take on a new, thrilling second life. It is more than ready to be shown and is equally prepared to be driven and enjoyed with its next owner.
118 1927 Fiat 520 Cabriolet 21121 €15,000 €25,000 N/R €23,575 $26,861 Mid Rosso over Crema leather. RHD. This example of the significant 520 has spent the last decade on static display and in storage at the Museo Nazionale dell'Automobile in Turin, Italy. Of special interest is the accompanying history file which shows that the car spent many years in Uruguay before returning to Italy. The car appears to have been restored in the past and presents beautifully in resplendent red over an attractively patinated parchment leather interior. Though appearing to be in good cosmetic condition, it is recommended that the car be given a full mechanical service before being driven regularly due to its extended time on museum display. Nevertheless, it would surely make for a lovely car to drive and enjoy.
119 1965 Maserati Mistral AM109*466 €110,000 €140,000 €100,000 $113,940 -9% Celeste Chiaro over Bianco leather. This relatively early example was delivered in Celeste Chiaro over white leather. Its first owner lived within a short drive to the car's birthplace and it remained in Emilia-Romagna until 1987 when Sig. Luigi Tamellini sold the car to Mr Edward Victory in Gibraltar. Mr Victory clearly cherished the car, and a quantity of paperwork recording maintenance and improvement accompanies the car from his ownership. In 2013, the car was purchased by an English collector who embarked upon a restoration; invoices on file show the purchase of engine parts from specialists McGrath Maserati, and there are a few images recording the work completed. Amongst connoisseurs there is a great admiration for the Mistral as a well-engineered and refined GT car, comparable in performance to competitors from Jaguar and Aston Martin; surely wider appreciation of the model is long overdue.
120 1994 Venturi 400GT Trophy VK8CHL61192CE0025 €120,000 €200,000 €132,250 $150,686 Mid Black over Black leather. 1 of 76 produced. Ordered new by Hervé Poulain, Honorary Chairman of the auction house Artcurial and the man behind BMW's art cars, Poulain purchased this car, the 25th Venturi built, in 1992. The following year, it received fascinating new paintwork by Jean-Yves Lacroix, which was inspired by the perfume 'Pasha de Cartier' and in this livery saw frequent use throughout the 1993–1995 seasons where it was driven by both Poulain and former Formula One driver Oliver Grouillard. During this time, the car was also featured in the Venturi brochure to promote the 400 GT. The car is also featured in Poulain's book about his racing cars, Mes Pop Cars. Following the end of the Venturi's racing career, the car was converted to road-going specifications and sold to a Mr Strub in Strasbourg and was subsequently purchased by the third and current owner in 2008 and imported to Germany. Since then, the car has been well preserved in the consignor's collection. A service in October of 2018 included a replacement of the clutch release bearing, as well as new brake linings and a new starter. It is accompanied today by an extensive history file, which includes the original Certificat d'Immatriculation from Hervé Poulain's ownership. Without a doubt one of France's most exciting cars of the 1990s, this is a Venturi with uniquely French history that would make a wonderful entry into the new Masters Endurance Legends series. Please note that this car is registered as model year 1994.
121 1968 Fiat Dino Coupe 135AC0002476 €40,000 €60,000 N/R €51,750 $58,964 Mid Blu Medio over Rosso leather. This late Mk 1 coupé, just one of 384 made, left the Turin factory in 1968 ordered new by a Parisienne industrialist in medium blue over red leather. The car was sold in 1975 to an enthusiast in the Eure region who cherished it for 35 years. It only changed hands again in 2014. Today it retains the original 14″ Cromodora alloy wheels, Blaupunkt Frankfurt radio and red leather interior. The odometer shows under 91,000 km. The original handbook and jack add to its delightful patina.
122 1989 Mercedes-Benz 560SEC 6 litre Wide body Coupe WDB1260451A455326 €150,000 €200,000 €297,500 $338,972 49% Black over Grey leather. Experts believe that only 50 or so of these pre-merger 560s exist – and one is on offer here. On file is paperwork from Japan proving its low mileage, and a full service in the UK dated 2016. Ex Youngtimer Collection.
123 1994 BMW Alpina B12 5.7 Coupe WAPBC57C04D200039 €175,000 €225,000 €207,000 $235,856 Mid Calypsorot over Anthrazit Buffalo leather. Sold new by Alpina in Germany in April of 1994, this B12 5.7 is finished in Calypsorot metallic paint over an Anthrazit Buffalo leather interior and is believed to be the only example finished in this colour combination. The accompanying service book shows that the car was serviced at Cuntz Speyer, the BMW dealership in Speyer, Germany, through its early life. Believed to have remained in Germany until being purchased by the consignor and imported to Switzerland in December of 2017 showing 46,886 km, it remains in excellent condition throughout. With only 57 examples produced, this Alpina B12 5.7 would be a gem within any collection of BMWs or 1990s supercars. From the Youngtimer coll.
124 1988 Ferrari 412 75934 €60,000 €80,000 €66,125 $75,343 Mid Blu over Rosso leather. Imported to Switzerland from Japan by its current owner in 2016, this 412 is finished in a tasteful subtle colour combination of dark blue over a red leather interior and is fitted with the automatic transmission. The car presents very well throughout and appears to have been restored at some point in its recent past and exhibits few signs of wear throughout. Additionally, it is accompanied by an original owner's manual, as well as a correct tool kit and jack. For the enthusiast looking to step into their first Ferrari and for a car that is just as exciting to drive as it is practical, this 412 would be an excellent choice. From the Youngtimer Coll.
125 1966 Maserati Mistral 3.7 Spider AM109/S1*613 €425,000 €475,000 €522,500 $595,337 10% Blu Azzuro over Nero leather. This car left the factory in May 1966 finished in Rosso Cordoba over black Connolly leather. It was later imported to the U.S., but despite the odometer showing 37,849 km, it was sold by Guy Anderson of Georgia in need of a restoration to the current owner. UK-based Maserati specialists McGrath Maserati were tasked with mechanical and electrical work, while Vale Cottage Motors were tasked with bodywork, and work was completed in 2010. Detailed records track the project from the engineer's report to final finishing and show expenditure of more than £150,000. An unused, original factory gearbox was sourced along with new wiring and correct trim details. The body was given a bare-metal restoration with a repaint in Blu Azzuro and the interior completely rebuilt to original specification. Restoration work was finished in 2016. In early 2018 it was sent to specialist Franco Tralli in Modena who installed a period-correct, rebuilt 3.7-litre engine. Importantly, the original engine block is offered alongside. It has covered barely 160 km since and is ready to show, drive and enjoy.
126 1987 Ferrari F40LM 74045 €4,500,000 €5,500,000 €4,842,500 $5,517,545 Mid Blu Pilot livery over Red race. Full competizione by Michelotti. Pre Production prototipo used by Ferraria Spa, Rene Herzog '92 (1), sent to Michelotto for conversion, Stephane Ratel (2), European GT Champs '95, Pilot-Aldix (3), raced in BPR Global GT Series by Ferte/ Thevenin, Le Mans 24 Hours '95 12th, Anderstorp '95 1st, Silverstone '95 2nd, upgraded to GTE spec, Nogaro '96 3rd, various, vendor '08. Following the conclusion of the car's contemporary racing career at the end of the 1996 season, it passed through the ownership of several prominent collectors, prior to its acquisition by the current owner in 2008. It is important to note that the car was freshly serviced last year and today remains on the button to participate in vintage racing events, namely the new official Ferrari program, Club GT Competizioni. Adding to its overall desirability, the car is offered with its original gearbox and a set of spare wheels. Given the paucity of factory-blessed Sports Racing and GT racing Ferraris in recent decades, 74045 – especially given its top-level racing history – is surely a 'must have' for any serious Ferrari or competition car collector. Resplendent in the livery worn on its competitive swansong at Nogaro in 1996, it also represents a highly attractive and hugely charismatic entry for the European-based Masters Endurance Legends and Global Endurance Legends series, not to mention the burgeoning HSR and Daytona 24 Hour Classic events stateside.
127 1973 Porsche 911 Carrera RS 2.7 Touring 911 360 1231 €500,000 €550,000 €511,250 $582,518 Mid Glacier Blue over Black leather. One of only 1,308 examples constructed to M472 'Touring' specification, this particular Carrera RS 2.7 was delivered new on 14 May 1973 to Hahn Porsche of Fellbach, located a stone's throw from the Porsche factory on the outskirts of Stuttgart. Finished in distinctive Glacier Blue over a black interior, chassis no. 1231 was generously optioned with seat headrests, three-point automatic safety belts, fog lights, an electric radio aerial and loudspeakers and an electric sunroof. Having spent most of its life in Spain, the car remained there until at least 2002 when it was in the ownership of Jose Ignacio Aguilar of Madrid and repatriated to Germany. It passed into the ownership of Dr Thomas Scholz of Frankfurt. At some stage, the car had been repainted red and upon his acquisition Dr Scholz instructed marque specialists PS Automobile of Lippstadt to carry out a comprehensive restoration, which included stripping the car to bare metal, reinstating the original colour scheme and preparing it for historic rallying. On completion in late 2004, the car was issued with an FIA Historic Technical Passport and subsequently competed in events including the Rallye Monte-Carlo Historique, Eifel Klassik, Rallye Konigstein and the Hessen Rallye. Throughout the latter part of the decade, preparation of chassis no. 1231 was entrusted to Porsche Classic Stuttgart, and the car received a full engine rebuild on a replacement crankcase – as denoted by the factory issued 'AT' suffix. Following the conclusion of its latter-day competition career in 2013, Dr Scholz instructed Classic911 GmbH of Frankfurt to return the car 'Touring' specifications. This included a bare metal respray and the fitment of rear seat squabs and belts for occasional passenger accommodation. Supported by a comprehensive history file, current FIA HTP papers and an original owners' handbook with RS supplement, it would be difficult to find a more correct example.
128 1996 Jordan 196 F1 196-03 €170,000 €190,000 €241,250 $274,880 27% Bronze B&H livery. Offered here is that very car that Brundle threw himself into following his disastrous crash. He would later go on to race this chassis for 11 more Grand Prix that season, before retiring at the end of the 1996 season. Brundle's best outings with chassis no. 3 that year were a trio of 6th place finishes at the Grand Prix of Europe at the Nürburgring, the Canadian Grand Prix in Montreal and the British Grand Prix at Silverstone. Nineteen ninety-six also marked the one of the last years Peugeot partnered with Jordan, and it is believed that this is one of very few cars that retains its Peugeot engine. A remarkable car with a fascinating history tied to a celebrated driver, this would be an interesting acquisition for any collector of Formula 1 cars.
129 1953 Alfa Romeo 1900C Pininfarina Coupe AR1900C 01507 €330,000 €360,000 €365,000 $415,881 1% Celeste Bettula over Grey. This example was manufactured in October 1953, delivered new in November 1953, in Lecce, Italy, to Gesuino di Serafini and registered LE 12286 on 2 January 1954. It was finished in Celeste Bettula, a stunning colour unique to Pinin Farina. It was sold two years later to Ercole Mannella of Vicenza, registered VI 32825, who sold it to Giuseppe Corielli almost immediately. In 1958, Domenico Dalla Vecchia from Schio bought the car and it eventually moved to Rome with Giovanna Uccelli in 1963 and was re-registered Roma 673197. Little is known about its history prior to being acquired in 2008 by a Swiss collector, who carried out a meticulous restoration. Three years ago, it was acquired by the consignor. Exceptionally rare and stunningly beautiful, this 1900 would be a gem of any collection.
130 1939 Citroen Traction 11B Cabriolet 149701 €150,000 €160,000 Not sold Not sold N/A Black over Red. Years later, he spotted a very similar Traction 11 B cabriolet. He befriended the owner, a pharmacist named Magnol, who acquired this beautiful cabriolet new. Hidden away during the war, the car survived intact. Magnol designated Trigano the beneficiary of the convertible upon his death in 1978. Afterwards, the cabriolet was restored by Trigano's team. The floors and sills were renewed, and mechanical elements restored. It was re-upholstered in red leather, the same colour as the dashboard, to match its red wheels. With a rich history, this stunning car awaits its next caretaker.
131 1983 BMW Alpina B9 3.5 WBADA8108D7586078 €40,000 €50,000 N/R €60,375 $68,791 21% Black over Black. While a five-speed manual gearbox was standard equipment in the B9 3.5, an automatic gearbox could be fitted as an optional extra, an option which this car retains. Exported from Japan to Switzerland in 2016, upon its arrival, the car was serviced at a cost of over CHF 6,500. Since then, the car has remained largely in storage on display alongside many other Alpinas, and is presented today in well-preserved condition throughout. Boasting BMW Lapis Blue paintwork over an Alpina cloth interior, this would be an excellent stablemate or alternative to an E28 M5. From the Youngtimer Coll.
132 1992 Porsche 928GTS WP0ZZZ92ZPS800200 €70,000 €85,000 €138,000 $157,237 62% Polar Silver Metallic over Deep Purple leather. Delivered new to Spain in October of 1992, this particular 928 GTS is finished in Polar Silver metallic over and deep purple leather interior and is equipped with heated seats, sport shocks, air conditioning, sunroof, a Blaupunkt London RDM 42 and a five-speed manual transmission. According to documentation accompanying the car, it was registered in Barcelona in 1995 and remained in Spain through early 2017, before being purchased by the current owner. Today, the car presents in wonderful condition throughout, having travelled just less than 17,000 km from new. An enthusiast favourite for years that is steadily gaining appreciation from collectors, low-mileage 928s of any variety are difficult to find, and this example should not be overlooked. From the Youngtimer Coll.
133 1994 BMW 850 Csi WBSEG9322RCD00133 €140,000 €180,000 €120,750 $137,583 -14% Black over Black leather. According to previous registration documents on file, this 850 CSi was delivered new to Carl L Ellman of Bedminister, New Jersey. Finished in black over a black leather interior, it is equipped with a six-speed manual transmission, one of only 225 850 CSis equipped as such. Amazingly, the car remained with Ellman from new until it was purchased by its current owner and imported to Switzerland in 2016. With the CARFAX report showing regular services undertaken at both Morristown BMW and Park Avenue BMW in New Jersey, the car appears to have been driven by him on a semi-regular basis, likely as a secondary car. By the time he sold the car, it had only accrued 27,877 miles from new and has been driven less than 1,000 miles since. The enthusiast looking for the perfect 850 CSi need not look further. From the Youngtimer Coll.
134 1984 Rolls-Royce Silver Spur St. James by Hooper SCAZN42A5ECX09011 €60,000 €70,000 €50,600 $57,654 -16% Georgian Silver and Ocean Blue over Light Blue leather. The Hooper conversion was extensive. Finished in two-tone Georgian Silver and Ocean Blue, external additions included an oversize sterling silver Flying Lady, power rear sunroof and special 'Hooper' and 'St James' badges on the boot. The interior was ordered in Light Blue Luxor leather and Grey piping, complemented by a Grey headliner and Mountain Blue carpets bound with Grey Luxor leather. Wood veneer picnic tables, cocktail cabinets and a television are available to those passengers in the back seats, while the dashboard holds an Alpine AM/FM stereo and equalizer with an Alphasonik Autosub. In 1987, after driving the St James for 1,335 miles, the vehicle was put to rest in the family garage. Used sparingly since, when sold to the Netherlands in 2015, the odometer read just over 1,500 miles. The St James was shown at Concours d'Elegance Suisse in 2018 where it placed 1st in the Future Classiques, Berlines de Luxe 1980–1985 class. With such low mileage, it presents in exceptionally well-preserved condition throughout. A true one-off with almost every option possible, the 'St James' will surely attract collectors looking for something truly special. From the Youngtimer Coll.
135 1987 BMW M6 WBAEE190002563146 €60,000 €80,000 €57,500 $65,516 -4% Diamantschwarz Metallic over Grey leather. Delivered new to Japan and finished in subtle BMW Diamantschwarz metallic over a grey leather interior, this M6 remained in Japan until mid-2016 when it was purchased by the consignor and imported to Switzerland to be included in his spectacular collection of BMWs. Showing just under 38,300 km on its odometer, this would be a wonderful example to drive and enjoy of what was then BMW's ultimate driving machine.
136 2011 Ferrari 599SA Aperta 181259 €925,000 €1,050,000 €933,125 $1,063,203 Mid Nero over Nero leather. Previously residing with a large collector of supercars located in the United Arab Emirates, it has accumulated less than 3,600 km in his ownership. Finished in Nero paintwork, its stealth appearance is benefitted from several tasteful options, including matching Nero brake callipers, carbon fibre hub caps, carbon fibre Scuderia shields eschewing the traditional yellow and aftermarket tinted taillights. Inside, the theme continues and the car is trimmed in Nero leather with Rosso accents, including Rosso stitching for the cavallinos and 'SA Aperta' script on the headrests. The steering wheel, transmission tunnel and dashboard boast carbon fibre accents, contrasted by the red tachometer. Furthermore, it is important that the car is accompanied by the optional carbon fibre roof, a costly and seldom-seen option. Delivering 599 GTO levels of performance along with the thrills of open-air motoring, the 599 SA Aperta is a wonderful car in every right that seemingly delivers the best of both worlds. Comfortable and spacious enough to be used every day or for extended road trips, and with enough performance on tap to put almost any other car on the road firmly in the rearview mirror, it is hard to think of a more capable modern grand tourer. Having only been driven 3,600 km from leaving the production line in Maranello, this 599 SA Aperta would be an excellent addition to any collection for its supreme versatility.
137 1900 Panhard-Levassor 12/16HP Rear Entrance Tonneau 2565 €275,000 €325,000 Not sold Not sold N/A Black over Black leather. RHD. This handsome rear-entrance tonneau bearing chassis no. 2565 retains its original engine, with a new body, correct-type axels and chassis, and a four-speed gearbox recently manufactured to original specifications. It is believed to have spent the majority of its life in France before being purchased by its current British owner who commenced a full restoration to its current magnificent state. Fitted with an electric starter motor and a modern oil pump for enhanced reliability and drivability, it is roadworthy on today's roads . Accompanied by a set of FIVA papers, it remains eligible for a number of motoring events. The owner reports that it drives wonderfully, is easily capable of motoring along at 60 km/h and has adequate gearing to tackle hills with ease. An imposing Edwardian motor car, this Panhard et Levassor represents one of the finest vehicles of its era and is fantastic value for a powerful four-cylinder example.
138 1966 Alfa Romeo Giulia GTA Stradale AR613864 €310,000 €340,000 €348,125 $396,654 2% Rosso over Nero leather. Delivered new to Switzerland in December 1966 sporting a red over black interior, this GTA was sold new to Lecce, Italy, to Mr Antonio Moriero and registered on 21 April 1972 with the registration LE 154960. It was later sold to Mr. Federico Ascari of Castenedolo who kept the car until 1986, when he sold it to Mr Giuseppe d'Agata of Treviso who kept the car until 2011. The car ended up in the famous Mario Pietrella collection who commissioned a concours-level restoration and commissioned Chiapparini and his mechanics to restore it to pure 'Stradale' configuration, including Weber 45 DCOE14 carburettors, but adding few features such as the famous Autodelta 'slittone', i.e., the rear axle sliding guide, and velocity stacks. It was purchased by the consignor, an Italian Alfa Romeo collector and enthusiast in 2013. Offered publicly for the first time, this is a unique opportunity to acquire one of the most significant Alfa Romeos ever made.
139 2007 Aston Martin Vanquish S SCFAC243M7B502353 €120,000 €140,000 €132,250 $150,686 Mid Dark Blue over Cream leather. Delivered new to the Middle East, this late-production Vanquish S was imported to Switzerland by the consignor and shows less than 14,600 km on its odometer. Late-production Vanquishes could be equipped with satellite navigation, and keen eyes will notice the blacking plate where this would normally reside, as Asian and Middle Eastern market cars were not offered with satellite navigation. The Vanquish's original manual transmission managed by a hydraulically activated clutch was considered by many to be the Vanquish's Achilles' heel so much so that Aston Martin Works was convinced to offer conversions to a 'traditional' manual transmission. These conversions could be carried out at Aston Martin Works in Newport Pagnell or selected dealerships overseas, and this car has received one such conversion. Manual gearbox conversion Vanquish Ses rarely come to market, and the opportunity to acquire this lovely dark blue over beige example should not be missed.
140 1959 Lister-Jaguar Costin BHL2/59 €900,000 €1,100,000 Not sold Not sold N/A Green and Yellow over Black race. RHD. Sussex Trophy '59 Bueb, British Empire Trophy '59 Bueb 5th, Cystal Palace '59 Bueb 4th, Le Mans '59 Bueb/ Halford DNF, Aintree '59 Bueb 6th, via The Chequered Flag to unknown (1), unknown, raced by Dave Ridenour in the USA with success, unknown, Chris Drake, UK, Peter Kaus/ Rosso Bianco, Germany '80s, vendor '06, race prepped. Accompanied by a recent report from marque specialist Chris Keith-Lucas, he identifies the chassis as retaining several features unique to Costin Listers, including the distinctive rectangular chassis cross member and the rear trailing arm pick-ups being located outside the main chassis tubes (and not inside, as on earlier Knobblys). The report identifies that the car is fitted with a works specification 3.8-litre dry-sump engine with wide-angle cylinder head and a fully syncromesh XK gearbox.
141 1964 Porsche 911 300082 €600,000 €800,000 Not sold Not sold N/A Enamel Blue over Black leatherette. Chassis 300082 is one of four new cars completed on 12 November 1964.The factory's hand-written ledger for these 232 cars, as illustrated in Tobias Aichele's Porsche 911, shows that it was assigned engine no. 900193. According to Robert Fleming of Minnesota, keeper of the Early 911 Registry, it appears that the engine was changed before the car left the factory, as 900193 had been allocated to chassis 300067, which was constructed several weeks earlier. Thus, this car was delivered to its first owner with engine no. 900192. It retains that engine today. Delivered on 19 December to Porsche's distributor Sonauto in Paris, the consignor states that he acquired 300082 from its third known owner in France. It was reconfigured for historic racing at the time, but complete with its original body panels and engine. A correct interior was sourced, complete with the aluminium framed steering wheel that is unique to these early cars. It has been comprehensively restored in its original colour of Enamel Blue, as listed on its factory Kardex. The interior is correct Black leatherette with charcoal carpets. The dashboard cover is screwed into place from the top, which was a detail changed on later cars. The original steel wheels are properly date-stamped '11-64'. It is supplied with each of its original registration documents. Shown at the 2018 Zoute Concours d'Elegance, it is certainly ready to appear at other concours events. Extremely rare, this survivor from Porsche's initial foray into a six-cylinder GT coupé would make a wonderful addition to any collection of important sports cars.
142 2008 Ferrari 430 Scuderia 160738 €140,000 €170,000 €184,000 $209,650 8% Rosso Corsa over Nero leather. This example was delivered in May 2008 and has been serviced three times since according to the accompanying warranty manual; in 2011, 2013 and 2015, all with the same dealer in Germany. With its current owner in France, it has recently been serviced by Charles Pozzi. Befittingly specified in Rosso Corsa with Grigio NART racing stripe, it has matching Grigio alloy wheels, behind which sit Rosso callipers. On the inside it is trimmed in Nero and features carbon fibre racing seats, four-point safety harnesses, red stitching and a carbon-fibre steering wheel. It also has Bluetooth handsfree preparation from the factory. The car will receive a fresh service prior to sale to ensure it is ready for its next owner to enjoy to the full. As Evo magazine put so succinctly, 'All-time great status is surely a certainty' for the 430 Scuderia.
143 1966 Shelby Cobra 427 CSX3284 €800,000 €1,000,000 €775,625 $883,747 -3% Dark Green over Black. via Hayward Motors in Red over Black to Eagal Ford Sales (1), unknown, John Harper, UK, John Broad, Michael J Stephens '74, displayed at Midland Motor Museum, Joe Eagle, restored with 427cui engine although original retained, vendor '06. Refinished in dark green, upon close inspection the car retains virtually all of its original features, including a correct drivers-side seatbelt dated 1966 and corresponding body numbers that can be found on the original hood locks, door and boot hinges and the odometer shows 27,252 miles at the time of cataloguing. The current owner and his wife both describe the car as easy to drive and enormous fun. This Cobra is accompanied by an unusually complete history file which includes, amongst many other things, detailed records substantiating its mileage since 1973 together with an original 427 Cobra owner's manual, making for a highly original and low-mileage Cobra.
144 1999 Ferrari 550 Maranello WSR 115804 €190,000 €260,000 €218,500 $248,959 Mid Giallo Modena over Nero leather. Dubbed the 550 Maranello WSR, for 'World Speed Record', 33 examples were built, with the vast majority finished in Grigio Titanio over a Bordeaux interior. This example stands out from the pack as it is finished in Giallo Modena over Nero. Delivered new to Italy, the car's second owner was Ferrari collector Brandon Wang, and was purchased from him by its current European owner. It is presented in immaculate condition having covered just 10,383 km from new, and has just been freshly serviced by Joe Macari in London, this major service including the all-important cambelts.
145 1991 Mercedes-Benz 500SL AMG 6.0 WDB1290661F026113 €60,000 €80,000 N/R €44,850 $51,102 -25% Black over Black leather. Offered here is one of those early AMGs, built during the co-operation years before the official merger. At its heart is a bored and stroked version of the standard Mercedes-Benz M119 5-litre V-8 engine. Increased to 6.0 litres, the engine develops 380 bhp, up from 322 from standard. Additions such as the colour-matched monoblock wheels, a lip spoiler, glossy wood trim interior and colour-shifting blue-black paint all signal that this is not your standard R129. Some sources state that just 50 pre-merger 6.0s were made, and it is much more common to find an AMG-tuned R129 after the 1993 facelift. Incredibly rare, very driveable – this is a car for any discerning collector.
146 2006 Ferrari 575 Superamerica 144001 €575,000 €650,000 €590,000 $672,246 Mid Argento Nürburgring over Nero leather. Further options include carbon fibre interior with racing seats, a Rosso tachometer, Scuderia shields on the fenders and stitching in Grigio Scuro. Currently with its second owner, the car's most recent major service was undertaken in August of 2016. Furthermore, a new hardtop was fitted at Ferrari of Kuwait in February of 2017 along with new electric motors at 5,068 miles. The car has covered only a handful of miles since and remains in excellent condition throughout. Considering this car's significant options, manual transmission, low mileage and royal provenance, it would be near impossible to find a most interesting Superamerica anywhere in the world. To drive and enjoy, this Superamerica would be an absolute delight as it is the last front-engine V-12 two-seater convertible Ferrari. As a collector's item, it is arguably the best of its breed.
147 1955 Mercedes-Benz 300C Sedan 186.016.5500140 €65,000 €85,000 N/R €47,150 $53,723 -27% Black over Red leather. This highly original 1955 Mercedes-Benz 300 c sedan is one of few delivered with an automatic gearbox – a particularly rare option. Desirably finished in black with a red leather interior, the 300 C was sold new to W. L. Jay of New York. From the 1970s, the car belonged to the proprietor of a Mercedes-Benz dealership in Princeton, New Jersey, and was often displayed in the showroom. While visiting the dealership, the Mercedes was seen by an enthusiast, Dinos Constantouris. Constantouris had fond memories of a similar such 300 he often saw as a young man on Cyprus. It left such an impression on him that once he could afford one, he only ever drove a Mercedes-Benz. Constantouris spent several years trying to buy the 300 c and finally, in 1981, the service manager, Bob Mallon, called and offered him the car. He would then own the car for over 35 years. Acquired in 2017 by the current owner, and imported to Europe, the 300 c has recently benefited from some mechanical attention and minor sorting. Today it shows just 85,000 miles and is thought to retain its factory finishes throughout. As a testament to the car's originality, under both front and rear seats one will find the factory chalk markings indicating the body number. Upon close inspection, numerous, original factory details can be found throughout. This Mercedes-Benz is complete with the original owner's manual, original service book, pouch and Becker radio documentation as well as the jack and original tool kit. The service confirms that the car also retains its original engine. This lovingly preserved 300 c sedan is likely one of the finest original examples surviving today.
148 1973 Alfa Romeo GTA 1300 Junior Stradale AR776142 €255,000 €280,000 €263,750 $300,517 Mid Bianco and Verde over Nero. Chassis no. AR 776142 was completed on 23 November 1973 and finished in Biancospino. Subsequently delivered on 29 November to AutoBecker in Germany, it remained unsold until 1979, when it was sold to another German dealer. Its first private owner acquired the car and imported it to Japan in 1983 and registered it two years later under registration '68 33'. He kept the car for 39 years before it was purchased by the consignor and restored in 2018 to factory Stradale specification. Its current mileage of 52,000 km is believed to be original. One of the most desirable Alfa Romeos ever built, it is ready to participate in some of the finest events in Europe.
149 1955 OSCA MT4-2AD 1156 €1,100,000 €1,300,000 Not sold Not sold N/A Rosso over Nero. Supplied without engine to Mr Giuseppe Rossi (1), bodied by Rossi himself, raced by Rossi & Buzzetti, Targa Florio '59 Buzzetti DNF/ crashed, rebodied by Morelli, new 1300cc engine fitted, 1500cc Fiat engine fitted '66, unknown (2), restored '90s, Mr. Nonato (3), Tommaso Gelmini, restored by Gianni Torelli and Mario Galbiati. Today the OSCA is fitted with the 1,350-cc engine and a period ZF gearbox, which is more reliable than the original Fiat model. In recent ownership chassis 1156 has competed at many historic races, including multiple Mille Miglias. Still a true competitor, this OSCA MT4 offers future ownership the chance to run some of the world's greatest driving events in style.
150 1956 Mercedes-Benz 300SC Coupe 188.014.6500034 €410,000 €450,000 €449,375 $512,018 Mid Dark Blue over Natural leather. Originally leaving the factory in Light Blue Metallic (DB 353), with a Red leather interior (1079), the car is currently presented in the striking and period-correct Mercedes-Benz Dark Blue (DB 904), with a Natural leather interior (1068). This beautifully presented 300 Sc previously resided in the stable of a prominent Mercedes-Benz collector in California and was subject to a high-quality full restoration just over 10 years ago. There are also receipts for significant work undertaken in the U.S. during 2016, amounting to almost $40,000 from the Mercedes Classic Center in Irvine, California. This 300 Sc was featured in Classic Mercedes magazine, and a copy of the feature is on file and accompanies the car. The 300 Sc is among the most desirable of all Mercedes-Benz's post-war luxury models. It is a rare grand tourer and an exceptional hand-built automobile. This matching-numbers example is a credit to its current and previous custodians.
151 2003 Ferrari Enzo 138355 €1,850,000 €2,000,000 Not sold Not sold N/A Rosso F1 2007 over Nero. Any Enzo is a rare and desirable car, but this particular example certainly stands out from the pack. While the majority of Enzos were painted in traditional Rosso Corsa, some cars were painted other colours, most notably Nero and Giallo Modena, and a handful of cars were painted Argento and Blu Pozzi as well. However, it is believed that this car is the only example to sport Rosso F1 2007 paintwork. Originally delivered new finished in Rosso Corsa over a black leather interior, the car was shipped back to Carrozzeria Zanasi, just around the corner from the Ferrari factory in Maranello, and fully stripped and repainted in this brilliant shade. In recent years, Carrozzeria Zanasi has been tasked with applying out of range colours to new Ferraris, and as such, there could be no better place to have the car repainted. Some other cosmetic modifications have been undertaken to enhance this Enzo's s overall visual appeal. The original wheels were painted black with a matching red rim, the taillights were slightly tinted and racing harnesses in Rosso have been fitted to both the driver and passenger seat. Presenting in excellent condition throughout, the car has been driven just under 8,400 km from new. Ferrari's last limited-edition, mid-engined hypercar graced with a naturally aspirated V-12, the Enzo got Ferrari off to an excellent start in the 21st century and quickly became the gold standard of which all other hypercars would be measured against in the early 2000s. Offering the best available Formula One technology at the time rolled into a road-going package, the Enzo is truly a blast to drive and enjoy, and a car that can still keep up with many high-performance sports cars being produced today. Refinished in Rosso F1 2007 by Zanasi, this is truly a unique example to purchase an Enzo that stands out from the pack for all the right reasons.
152 1962 Lagonda Rapide LR/110/L €200,000 €250,000 Post auction sale Post auction sale N/A Grey over Red leather. Chassis no. LR/110/L is one of only six left-hand-drive examples built and was presented on the Aston Martin stand at the 1962 New York Auto Show. Originally ordered in Black Pearl over Red Connolly leather by Group Captain Hugh Marsland Groves of Sarasota, Florida, the Rapide was sold through Aston Martin distributer J.S. Inskip of New York. Group Captain Groves clearly cherished his Rapide driving some 21,814 miles in three years before Aston Martin modified the air intakes and added the handsome bonnet vents presumably to make the car even more useable in Florida's warm climate. Although the Rapide was ordered in automatic, at some point it was converted to manual and now sports a period-correct David Brown four-speed gearbox. By 1989, the Rapide was with Melvin Ritter in Arizona, who then sold it to an Aston Martin Service dealer in California. The extensive history file shows that LR/110/L was imported to the UK in 1990, before being exported to Australia in 1993 upon sale to Paul Sabine of Victoria. It was Mr. Sabine who undertook the extensive body-off restoration of the Rapide, including a bare-metal respray. After passing to at least two other Australian owners, the Lagonda returned to Europe. Prior to displaying the car at Villa d'Este in 2017, the new owner spent some CHF 65,960 to prepare the car cosmetically and mechanically. This work included a top end engine rebuild, suspension and recommissioning work. A further £9,268 of service work was completed in the last 12 months. Offered for sale with an extensive history file dating back to 1962, including restoration invoices and photographs, this Aston Martin Lagonda Rapide represents a fantastic opportunity to own a rare and beautiful David Brown classic in excellent mechanical and cosmetic condition.
153 1983 Aston Martin Lagonda Tickford LOOL13178 €90,000 €120,000 €80,500 $91,722 -11% Ice Green over Tan leather. The regular Lagonda was already classically 1980s in styling, with a wedge-like body with pop-up headlamps, and an interior filled with fully digital instrumentation. To up the ante, the Tickford Lagonda added coloured aluminium side skirts, a front air dam, and 15-in. colour-coded BBS cross-spoke wheels. Inside, the new owner could order a variety of options. Chassis 13178, painted in Rolls Royce Ice Green and delivered to Jersey in July of 1982, is equipped with a sunroof, and rear seat pockets. Chassis 13178 was acquired by the consignor in 2016 after an extensive service with marque specialist Nicholas Mee. It has remained in storage since with just over 15,000 km on its odometer. An excellent piece of Aston Martin history, this Tickford Lagonda presents a unique opportunity for any admirer of the classic British marque.
154 1985 Audi Quattro WBSEG9322RCD00133 €40,000 €50,000 N/R €77,625 $88,446 55% White over Black and Grey. The accompanying service book shows that this quattro was delivered new to Madrid in October of 1984, having been built earlier that month. The only service stamp shows it was serviced at the same dealer in October of 1989 with approximately 25,000 km on its odometer. Passing through the Netherlands, it was purchased by its current owner in 2017 and subsequently imported to Switzerland. Currently showing just over 42,000 km from new, an oil change was carried out in September of 2018, and the car has remained in storage since as the only quattro within the Youngtimer Collection. Widely celebrated for their links to the Sport quattros that enjoyed so much success in Group B rallying, the quattro has become an icon for a generation of enthusiast and this example would be best enjoyed on open (or dirt) roads.
155 1966 Ferrari 275GTB/6C 08311 €3,000,000 €3,300,000 €2,860,000 $3,258,684 -5% Nero over Beige leather. via Renato Nocentini in Nero over Beige leather to Carlo Bini (1), various, Barry Le Fave, CA, USA '73, redone in Red, returned to Italy '80, Luigi Compiano, via RM Duemilla '16 $3.65 mil. to unnamed vendor. Following its purchase by the current owner, the car was shipped to the UK where it was Ferrari Classiche certified. Subsequently, the old red paintwork was stripped back to the beautiful bare aluminium, which was found to be in superb, original and damage-free condition, and from there it was returned to its original and rare shade of Nero. The interior was fully stripped in order to return the car to its original Beige. Additionally, the correct, 10-hole knock-off wheels were refurbished and fitted with correct Michelin XWX tyres, a new period-correct exhaust was fitted, the suspension has been fully rebuilt, and the car's chrome trim was fully refinished and polished. A complete top to bottom engine rebuild was completed by Aldo Ritti at the Ferrari specialists Riverside Performance in Esher, Surrey, and paintwork was completed by Steve Moody of SMDG Ferrari specialists in Horsham, West Sussex, in his new paint facility. Additionally, it is important to note that the car is accompanied by a correct 275 GTB tool kit, jack, handbooks and history file, including photos from the car's previous restoration in the U.S., as well its most recent detailed restoration work in the UK. One other item of note accompanying the car is its original, old-style Italian Libretto, a document all too often lost over the years.
156 1956 Porsche 550RS 550-0082 €3,800,000 €4,300,000 €3,042,500 $3,466,625 -20% Silver over Beige. Ecurie Nationale Belge, Belgium (1), Reims 12 Hours '56 3rd, Paris 1000km '56 1st IC, Le Mans '57 Dubois/ Hacquin Disq, GP de Spa '57 3rd, Nurburgring 1000km '57 3rd, Swedish GP '57 8th IC, Jacques Thenaers '58 (2), via Ecurie Francorchamps to Edmond Pery (3), rebodied as a coupe by APAL and fitted with a 2.0-litre Carrera engine, Pierre Bonvoisin (4), Michaelis '70 (5), S-90 engine fitted, stored for 20 years, Philippe Jegher (6), without engine or bodywork to Corrado Cupellini, Italy (7), Bruno Ferracin '95 (8), Peter Ludwig, Germany '00 (9). The car was later purchased by Peter Ludwig of Germany in January 2000, and a comprehensive restoration, which included producing new bodywork and sourcing a correct series engine and transaxle, was undertaken by Porsche Zentrum Würzburg in 2000 at a cost of nearly €100.000. Afterwards which the car participated in the 2001 Mille Miglia Storica. The Fuhrmann four-cam engine was rebuilt in 2003. Furthermore, the car is fitted with rare aluminium and steel wheels to complement the 60-mm brake discs, both of which were designed specifically for use at Le Mans. The desirability of this 550 RS Spyder lies in its colourful racing history, including the 1957 24 Hours of Le Mans, and current eligibility. Raced across Europe at some of the most competitive and rigorous events of its time with Ecurie, Nationale Belge, 550-0082 remained in competition for over a decade, speaking to the 550 RS Spyder's inherent competitiveness and reliability. Today, it is ready to add to that record at events such as the Mille Miglia and the Le Mans Classic amongst numerous other vintage races, in addition to concours events worldwide. Without doubt one of the most competitive and eligible cars of its class, a well-prepared 550 Spyder is an astute purchase for anyone aspiring to race to win. Boasting a very impressive and well-detailed history file, this is a very special 550 RS and one that holds a myriad of possibilities for its new owner.
157 1953 Jaguar XK120 SE Roadster S674489 €100,000 €130,000 €101,200 $115,307 Mid Lavender Grey over Red. This car, chassis S674489, was delivered in left-hand-drive configuration to the U.S. via Jaguar's New York distributor, Charles Hornberg, in the highly attractive colour scheme of Lavender Grey over red. By the 1990s the car had returned to Europe and was fully restored in Sweden; at this time the current colour combination of light metallic blue over dark red leather was applied. The car has been well restored to fast road specification with an original XK 140 high-compression C-Type cylinder head, five-speed gearbox and aero screens. Importantly, this XK 120 retains its matching engine block and body. Following the restoration, this XK 120 featured in a magazine article in the Swedish classic motoring magazine Nostalgia whilst in the ownership of Mr Helenius. The XK 120 remains a superb sports car to this day and, more importantly, highly usable and eligible in a whole host of interesting events, this example being no exception to this and very well prepared.
158 2004 Porsche Carrera GT WP0ZZZ98Z4L000171 €650,000 €750,000 €651,875 $742,746 Mid Grey over Black leather. Delivered new to Germany and still in the hands of its original owner, this Carrera GT sports what is perhaps the car's quintessential colour combination of grey over a black leather interior. Rather than being tucked away and kept in storage, the car has been driven and enjoyed throughout its life, accumulating 25,000 km since leaving the factory 15 years ago. The car's paintwork remains original throughout, with the exception of the front bumper, which has been resprayed to address stone chips. Still thrilling to drive and breath-taking to behold even 15 years after entering production, the Carrera GT has proven to be a bona-fide classic, a true driver's car, and is now considered amongst the all-time great modern performance cars. Considered a must-have to many collectors, this Carrera GT certainly checks all the right boxes and coming from single ownership having been driven just 25,000 km from new, it begs to be driven and enjoyed by the lucky enthusiast that will become its second owner.
159 1996 Ferrari F50 104762 €1,700,000 €1,900,000 €1,700,000 $1,936,980 Mid Rosso over Nero and Rosso leather. via Charles Pozzi to unnamed, France (1), unnamed, UK '13 (2?), 3 further owners. Since then it has been serviced in 2016, 2017 and 2018 by Greypaul Ferrari of Nottingham under the stewardship of three further owners. It is worth mentioning that it also benefits from a new clutch, which was fitted along with new tyres in 2015 by renowned specialist Bob Houghton. Presented in pristine condition and appropriately specified in Rosso Corsa over Nero, it is accompanied by its original books, hard roof, soft roof, roll hoops, fitted luggage set, flight case and Classiche Binder, which confirms that it still retains all of its original major mechanical components, including engine and gearbox.
160 1935 Hispano-Suiza K6 Brandone Cabriolet 16035 €1,300,000 €1,500,000 Not sold Not sold N/A Black over Red leather. Brandone Cabriolet body fitted for Messir Copley, France (1), concours award winner, unknown, later exported to USA, subtle modifications, Blackhawk Collection, Peter Mullin, restored, shown at Pebble '86, '91 & '99. Concours award winner, Sam & Emily Mann, restored by Stone Barn to original form, concours award winner at Pebble, via RM Monterey '13 sold $2.255 million to unknown, UK?. Engine rebuild by RM restorations. V5. Offered at RM London '17 Not sold UKP1.6 mil.
161 1995 Ferrari F355 Spider 105091 €100,000 €130,000 €83,375 $94,997 -17% Blu Swaters over Beige leather. This particular F355 Spider is finished in stunning Blu Swaters paintwork and dark blue roof and tonneau. Although factory records note Rosso as the original interior colour, the interior is presently trimmed in beige with Blu carpets. Its first owner took delivery in April 1996 in the Netherlands and remained there until at least 1998. Shortly thereafter, it was taken to France and its service book shows stamps from French dealers in 2001, 2004, 2005 and 2008. It presents in fine condition, having covered 48,000 km and benefits from a recent service at Charles Pozzi.
162 1949 Delahaye 135M Guillore Cabriolet 800863 €250,000 €325,000 Not sold Not sold N/A Blue over Blue. But times had changed after WWII, and when chassis 800863 rolled out of the Carrosserie Guilloré works in 1949, it represented a way of life that was already over. Clad in a classically elegant cabriolet body by one of the foremost coachbuilders in France, it was a costly exercise that few could afford: an elegant manifestation of hand-built exclusivity that would disappear in just a few years as technologically superior, mass-produced, unit-body automobiles quashed the once-proud French coachbuilding industry. Chassis no. 800863 was first registered in 1949 in the Département de la Seine where it received no. 837 RQ 8. The car's early history is not known, but in 1985, it was sold by dealer Henri Lalanne to a Frédéric Buch. In 1998, it was given over to the well-known French restorer Carrosserie Lecoq and was comprehensively restored. It presents beautifully today, with excellent paint, chrome, top and a luxurious light blue interior that features an exceptional steering wheel in clear plexiglass that looks like crystal. In 2017, the car was comprehensively serviced by the Graber Sport Garage in Toffen, Switzerland. The engine and brakes received attention, and the bill amounted to more than CHF 11,000. Chassis 800863 is a scarce matching-numbers example that retains its original body and is well known to the French Delahaye Club. As such, this classically beautiful Delahaye cabriolet represents a rare and desirable survivor from a time when the customer truly was king.
163 1962 Porsche 356B Carrera 2 120314 €470,000 €580,000 €500,000 $569,700 Mid Silver over Black. After first being delivered to Rabe Graf von Oehnhausen, Grandfather of Marcus Graf von Oehnhausen, founder of the private race track Bilster Berg, this 1962 Porsche 356 Carrera 2 GS Coupé was then pressed into a much more exciting life. This car's second owner converted the Carrera 2 to GT-spec during 1967, racing the car at Zandvoort and the Osnabrück Slalom. Its fourth owner, Heribert Küke of 'Küke Motorsport', also took to the track, racing at Brands Hatch and the Nürburgring. This car's fifth and present owner acquired the car in 1998. It still retains its original engine and gearbox and has participated in many events, including the Tour Auto and Gran Premio Nuvolari. An accompanying history file contains a Porsche Certificate of Authenticity and extensive maintenance and restoration documentation. Body and engine restorations were undertaken by Harald Hackenberg and Karl Hloch, respectively – two of the most renowned Porsche restorers in Germany. From 2008 to 2010, the car was fully restored at Classic Boxers in Erkrat, Germany, which included a paintjob to the highest standards. 'On the button', this car represents an excellent opportunity for the new owner to take to the track and add to its interesting history.
164 1989 Aston Martin Lagonda SCFDL01SJLTL13623 €100,000 €120,000 €120,750 $137,583 1% British Racing Green over Parchment leather. In 1987, Towns agreed to come back to Aston Martin to give the Lagonda wedge design a facelift in preparation for the model's 1990 retirement. The resulting model, nicknamed the Series 4, lasted for a total production run of 105 examples – one such example is on offer today. Delivered new to Japan, chassis 13623 has the characteristic Series 4 fixed headlights, which replaced the dated popup lights. Also seen are the new 16-in. Wolfrace alloy wheels. Build records on file show that chassis 13623 remains in the original colours of British Racing Green with Parchment trim and Olive carpet. This original Japanese-delivery example would be an excellent addition to any Aston Martin collection, representing one of the most advanced and modern sedans to come out of England in the 1980s.
165 1994 Bugatti EB110SS 39012 €1,300,000 €1,800,000 €2,030,000 $2,312,982 13% Silver Grey over Black leather. via Auto Konig to Mrs Muller, Germany (1), later to Japan, Switzerland in 2012 and has now covered just 916 km from new. With such low mileage under its belt, equal to just 25 miles per year, it is as close to a 'new' EB110 SS as it is possible to get. Despite its low mileage, this EB110 SS has been used sparingly but regularly and has been well cared for. Accompanying the car is a range of documentation, including original books and road test reports, highlighting the phenomenal performance and usability of the EB110 SS and the superiority of its performance compared to most of its contemporaries.
166 2014 Bugatti Veyron Grand Sport Vitesse VF9SV25274M795073 €1,575,000 €1,800,000 Not sold Not sold N/A Porsche Carrera White and Blue over Lake Blue leather. Produced in early 2014, this Grand Sport Vitesse appeared at a Bugatti event at Bassano del Grappa in Italy in July of that year, and at an event in Porto Cervo later that month. It left Bugatti's ownership in August of 2014 when it was delivered to its first private owner via Bugatti Cannes. It was first registered in Lithuania prior to being reregistered in Monaco. The accompanying service book shows regular services by Bugatti Cannes at 991 km in October of 2015, 1,197 km in November of 2016 and 1,498 km in December of 2017. Currently, the car shows just under 2,750 km from new and presents wonderfully throughout. It is important to note that the car has recently been fitted with a new set of correct Michelin tires and is accompanied by a car cover, owner's manuals, battery tender, HP iPaq for servicing, display box with speed key, as well as its soft and hard tops.
167 2012 Bugatti Veyron 16.4 Super Sport VF9SG25243M795038 €1,500,000 €1,700,000 Not sold Not sold N/A Chocolate Brown over Cognac leather. As revealed by a plate placed under the hood, the spectacular Veyron offered here is the 38th Super Sport specification model to have left the state-of-the-art Bugatti plant in Molsheim, France. Upon completion, this remarkable vehicle was delivered new to a very lucky individual in Switzerland. Any Veyron is truly a sight to behold, and this example is no exception with its striking exterior color combination of chocolate brown with black trim accents. The interior is equally dazzling with exquisite cognac-colored and brown hides and luxurious fabrics covering nearly every surface within. More recently, the Bugatti entered a prominent, Dubai based individual's collection of supercars. With just under 2,500 kilometers on the odometer at the time of cataloguing, it is safe to say that the vehicle has lived a pampered life and presents as near to factory original condition as possible. As is standard with Bugattis of this vintage, the car was not built to a certain geographical specification, so is considered a 'world-car'. The Super Sport is truly a landmark automobile and will surely continue to be a desired entity in the eyes of collectors and enthusiasts across the world. Now is the opportunity to obtain a stand out example of the Veyron's final, fully developed form. Please note if the car remains within the EU, VAT at 20% will be added to the hammer price and buyer's premium. via Bonhams Goodwood '18 Not sold UKP 1.4 – 1.9 mil.
168 2018 Bugatti Chiron VF9SP3V33JM795060 €2,360,000 €2,750,000 €2,275,000 $2,592,135 -1% Nocturne and Bugatti Blue over Beluga Black and Bugatti Light Blue. Delivered new to its first owner through Bugatti Dusseldorf in August 2017, this Chiron boasts a brilliant specification, finished two-tone in Nocturne and Bugatti light blue over a matching interior in Beluga Black and Bugatti Light blue, the car boasts a variety of interesting options, including a carbon fibre steering wheel and centre console, comfort seats and 'Classique' style diamond-cut wheels with blue brake callipers. Residing in a large collection of supercars with its first owner, the car has been used sparingly and has accumulated less than 1,800 km since departing Bugatti's Molsheim, France, factory. In October of 2018, the Chiron returned to Bugatti Dusseldorf where it received its first annual service which included an oil and brake fluid change. Having accumulated only a handful of kilometres since, it remains in virtually as-new condition throughout. The present gold-standard for hypercars, the Chiron is truly a worthy successor to the Veyron and shows that Bugatti has a bright future and continues to build upon the exceptional engineering and performance that the Veyron pioneered. Offering the very best in terms of performance, exclusivity and automotive engineering, the Chiron is the perfect car for someone who wants to have the very best.
169 1970 Ferrari 246GT 01406 €300,000 €350,000 €331,250 $377,426 Mid Verde Germoglio over Nero leather. By 1970, Ferrari's immensely successful 246 Dino was in its third iteration with the Tipo 607M (M-Series). Whilst retaining the same dimensions as the preceding L-Series, the new model featured a redesigned gearbox and improved brakes from ATE, along with stylistic updates, including a smaller steering wheel, five-bolt alloy wheels and redesigned bumpers. Only 497 of the improved M-series cars would be produced. With the new model a range of new colours also became available, including Verde Germoglio, or 'Bud Green' in English. Only 69 cars were finished in this striking hue. This car, chassis no. 01406, was delivered in December 1970 to Germany via Auto Becker of Dusseldorf. The car remained in the area around Köln until it passed into the long-term care of Dr Volker Reimers in Esslingen. Dr Reimers cared for the car from 1983 to 2001 when it was purchased by Mr and Mrs Peter Scheyrer in Schwäbisch Gmünd. In 2005 the car was purchased by Mr Matthias Bartz, author of the definitive guide to the model, Dino Compendium (Verlag Matthias Bartz, 2011). Mr Bartz embarked on a restoration of the car, including rebuilding the engine with a higher power output for better usability. Discussing the car recently with an RM Sotheby's specialist, Mr Bartz explained that he used the car a great deal during his ownership as it was almost his daily driver. It is no surprise, therefore, that the car features heavily in Dino Compendium as the archetypal example of the M-Series car, owned and restored quite literally by the man who wrote the book. Furthermore, chassis no. 01406 has been granted Ferrari Classiche certification and the accompanying certification binder confirms that the Dino retains its original engine and gearbox, as well as its stunning original colour scheme of Verde Germoglio over Nero. This is the opportunity to acquire one of the most famous examples of one of Ferrari's greatest models.
170 1959 BMW 507 Roadster Series II 70241 €2,000,000 €2,200,000 Not sold Not sold N/A Red over Black. Delivered new to Mozambique, this 507 was specified in Japan Red with Rudge wheels and a hardtop – features it retains today. In the 1970s the engine was replaced with a BMW 3200 CS engine fitted with original 507 Zenith carburettors, the same powerplant it sports today. By the 1990s chassis no. 70241 had made its way to the UK, where it was fully restored by TT Motorsports in the late 1990s, which included the installation of a more modern five-speed ZF gearbox. Importantly, the original four-speed gearbox will accompany the car. The 507 then made its way to the U.S., before returning to Europe and settling with its current owner in Germany. Invoices on file for restoration work undertaken by Tom Fisher Classic & Race Car Service in Brannenburg in late 2016 and early 2017 total to over €22.000 with the intention of making the car a perfect driver in modern conditions. Thanks to its upgrades, this example of the 507 Series II is an upgraded and highly usable specimen of a rare and iconic design.
171 2005 Ford GT 1FAFP90S05Y400666 €300,000 €350,000 Not sold Not sold N/A Silver over Black leather. Of the 101 Ford GTs delivered to Europe, this is one of 26 delivered to Switzerland and has remained in the care of just one registered owner since 2006. The Ford GT was offered with just four options, and many were specified with all of them. This car, however, did without the frequently seen BBS wheels, painted callipers, racing stripes and McIntosh stereo, making it exceptionally rare in this specification. It has since been fitted with a much more aesthetically pleasing rear bumper by Capricorn, the company that helped import those 101 Ford GTs to Europe. This has the effect of slimming down the rear of the car and emphasising its kamm-style tail, and is accompanied by the original unit which can be refitted easily. The Ford GT has aged exceptionally well and is one of the most exciting and desirable cars ever built by Ford.
172 1958 Aston Martin DB2/4 Mark III AM300/3/1394 €225,000 €275,000 €207,000 $235,856 -8% British Racing Green over black leather. Offered here is one of the earlier Mk IIIs, originally delivered to Mrs M.S. Collier of San Francisco, California, and is one of just 83 original factory left-hand-drive vehicles. While its early history is not known this Mk III does retain its original engine, which was restored in 2014 by a noted French specialist and invoices are on file. Originally ordered in Moonbeam Grey, the saloon now presents beautifully in the classic colour combination of British Racing Green over black leather.
173 2017 Ferrari F12Tdf 222120 €825,000 €950,000 €1,197,500 $1,364,432 26% Brunito over Nero leather. Produced in September of 2016, what makes this F12tdf stand out from the rest is its absolutely stunning specification. Specified with the assistance of Ferrari's Tailor Made department, the colour chosen for the exterior was Brunito, a light purple, almost aubergine colour, which gives the car a subtle, yet sophisticated look, in addition to several carbon fibre accents and the car's black painted wheels. Inside, the F12tdf's interior is trimmed in a very high-quality, distressed tan leather, allegedly sourced after the owner brought a horse saddle to Ferrari and requested they match it for the seats in his new car. With embossed cavallinos in the headrests, further details on the seats includes deep red piping around the edges of the seats. The upper segment of the dashboard and steering wheels are trimmed in black leather to prevent glare whilst driving, but the lower dashboard, transmission tunnel and even the shielding around the passenger footwell-mounted fire extinguisher are trimmed in the same leather as the seats, making for a truly luxurious driving environment. Having travelled just less than 2,600 km from new, the F12tdf presents in excellent condition both inside and out. It is without doubt the ultimate front-engined Ferrari supercar and a true modern-day collectable that will continue to be held in high esteem by collectors and enthusiasts for years to come.
174 1982 BMW Alpina B7S Turbo WBACJ7103B6579936 €200,000 €240,000 €138,000 $157,237 -31% Dark Sapphire Blue Metallic over Alpina cloth. First registered in January of 1982 and delivered new in Germany, this is the 22nd B7 S Turbo built of a total production run of just 60 examples. Finished in Dark Sapphire Blue metallic over an interior swath in Alpina cloth, the car resided in Germany prior to being purchased by the consignor in 2015. Invoices on file show that the car was serviced at a cost of over 8,500 CHF in October of 2016 and has been driven roughly 100 km since. More recently, it was shown at the 2018 Concours d'Elegance Suisse. Today, the B7 S Turbo presents in excellent, well-preserved condition, showing 57,861 km at the time of cataloguing. For the family of four looking for an exciting and modern classic, this would be a blast to drive and enjoy. From the Youngtimer Coll.
175 1969 Mercedes-Benz 300 SEL 6.3 109.018.12.002268 €70,000 €90,000 €69,000 $78,619 -1% Beige over Dark Brown. Ordered in Stuttgart, this 300 SEL 6.3 Saloon retains a copy of its original data card, which lists a host of desirable options. Fitted with heat-insulating glass, front safety-belts, electrically heated rear window and air conditioning, this Mercedes-Benz would have been an absolute luxury to drive. The data card also reveals that the 300 SEL remains in its original colour of Beige, with a dark brown interior – a subtle colour combination that highlights the elegance of this particular model. Offered with a host of original documents, including the original German Kraftfahrzeugbrif stamped from Stuttgart and a well-stamped service book, this 300 SEL would serve as an excellent show car or daily driver. From the Youngtimer coll.
176 2015 Morgan Aero Supersports SA9EASSATFE004069 €150,000 €200,000 Not sold Not sold N/A Lapis Blue overTan leather. Delivered through London Morgan and finished in Lapis Blue over a Tan leather interior with a silver roof and fitted with an automatic transmission, this example was produced for the 2015 model year, the last year of production for the Aero SuperSports. Imported to Switzerland by its current owner in 2017, this Morgan presents today in virtually as-new condition. Oozing British character throughout, a Morgan SuperSports is the perfect car for someone looking for modern performance, hand-built character and to stand out from the spots car establishment. It would certainly not disappoint. From the Youngtimer Coll
177 1967 Porsche 911S 307837S €170,000 €240,000 €189,750 $216,201 Mid Blutorange over Black vinyl. This Porsche 911 S was delivered in 1967, the first year of production for the top-of-the-range model, on 3 April via VW Pacific of Culver City in Los Angeles to Dr. Juan Araujo and would remain in the Golden State for over 40 years. Its next documented owner was Peter Triolo of Modesto. He purchased the car in October of 1997, selling in August 2011 to Mike Miller. Exported to Germany in 2014, it was purchased by the current owner one year later. Highly original throughout, it still retains its original engine and gearbox, as confirmed by accompanying documentation from Porsche, in addition to sealed original floor panels. Stampings on fenders, doors and motor lid all bear the last three digits of the chassis number. Furthermore, the 911 S comes with an original sales brochure, service manual, jack and tool bag. The front seats have been refurbished, retaining the original black vinyl, while the back seats are original and preserved. The engine, gearbox and suspension were overhauled in 2017, with the engine producing at 161 ps on the dyno. Finally, the car boasts a new coat of its original 'Blutorange' paintwork. With its long-term Californian history, rare colour and stunning condition, this short-wheelbase 911 S is one of the most intact and correct Porsche cars currently offered for sale.
178 1960 Ferrari 250GT Cabriolet Series II 1983GT €1,200,000 €1,400,000 Not sold Not sold N/A Grigio Conchiglia over Nero leather. The cabriolet offered here, chassis no. 1983 GT, is a superbly presented Series II example, the 50th of 200 cars built. According to Ferrari historian Marcel Massini, the chassis was delivered from Ferrari to the Carrozzeria Pinin Farina plant in Torino on 11 May 1960 and was completed exactly four months later. It was originally finished in Grigio Conchiglia (MM 16249) with a Beige vinyl and leather interior (VM 3218) and was delivered new to Ferrari's official importer Franco-Britannic Autos Ltd., in Paris, France. Chassis no. 1983 GT was sold to its first owner, Raymond Veuillez, also of Paris, and registered 1042 KF 75. Interestingly, when the prefecture recorded the registration to Mr Veuillez, they transposed the last two numbers of the chassis number, recording it as '1938 GT'. A simple error, as Ferrari's early racing cars had even-numbered chassis numbers, while the road cars received odd numbers. In 1965, the car was sent back to Ferrari for servicing and was refinished in dark blue with black leather interior at that time. Mr Veuillez owned the car until 4 November 1967 when it was sold to the second owner in Toulouse, France. It was registered there under plate 9237 QP 31. The car has remained with that owner's family since 1967, making this a highly uncommon opportunity to own such a magnificent machine with known history, including time spent in long-term single-family ownership. After many years of service, the car was mechanically restored approximately 20 years ago. Having covered approximately 10,000 km since the work was completed, the odometer now reads 65,952 km from new. The car was repainted several years ago in its original shade of Grigio Conchiglia, though it still wears the black leather interior which was fitted by Ferrari in 1965. It presents beautifully with an exceptionally attractive patination and signs of use consistent with a well-loved automobile of this vintage. Overall, this is a truly beautiful machine with the exceptional performance one comes to expect from a 250 GT. Ready for its third owner within its nearly 60-year history, it will make a fine centrepiece to any Ferrari collection and would be an exceptional companion for any driving tour or show.
179 1957 Mercedes-Benz 300SL Roadster 198.042.7500547 €800,000 €1,000,000 €902,188 $1,027,953 Mid Red over Light Grey leather. This magnificent 300 SL Roadster was delivered to its first owner in the U.S. during 1957 with a range of options, including the fire engine red exterior (534), light grey interior (955), drivers' side mirror, fog lights, safety belts on both seats and a Becker Mexico radio. The first owner would retain the car until 1960. While the first few years of this car's life are not well known, it is understood that the car resided in Hollywood and had covered just a few thousand kilometres by 1960, when it was acquired from a dealer by its second owner. Between 1960 and 1974, this second owner was unafraid to use his 300 SL as intended, adding around 100,000 km before it was consigned to a warm and dry garage – a place it would remain for the next 30 years. In 2004, this 300 SL Roadster was acquired by the consignor (just its third owner) and was immediately serviced, with brakes, tyres and other consumables replaced as necessary, prior to its importation to Finland. The consignor exercised his 300 SL Roadster prior to its transportation to Germany, where it would be fully restored, retaining and repairing original components where possible and replacing where necessary. In total, around 3,800 hours of work was undertaken, over a period of one and a half years. The restoration included the addition of European-specification headlights. During November 2017, this 300 SL Roadster was sent for a full evaluation by Classic Data, with a detailed report on file, highlighting its exceptional condition and the originality of many of the components. In addition to this report, original service books and instruction manuals accompany the vehicle.
180 2015 Porsche 918 Spider WP0ZZZ91ZFS800394 €950,000 €1,100,000 €1,101,875 $1,255,476 1% Liquid Metal Chrome Blue over Agate Grey leather. The 394th 918 Spyder built, this example has been beautifully outfitted from the factory with a number of desirable options. Finished in Liquid Metal Chrome Blue and boasting the optional 918 Spyder Magnesium wheels and the Weissach package rear spoiler, these options combined would have cost the owner over $100,000. Inside, the interior is trimmed in Agate Grey leather with Garnet Red accents throughout, making for a very tasteful colour combination. The car presents in wonderful condition throughout, having only been driven less than 4,100 km since leaving the factory. Arguably the most practical and user-friendly of the trio of hybrid hypercars, the 918 is truly a marvel of 21st century engineering, clearly a relative of Porsche's ground-breaking 959. The 918 Spyder provides seemingly everything an enthusiast could want from a car packing this kind of performance, and this example would surely please its next owner.
181 1965 Porsche 911 301389 €200,000 €240,000 Not sold Not sold N/A Silver Metallic over Black and Houndstooth. Fully restored by noted Porsche experts Classic Cars Lollar of Lollar, Germany, chassis no. 301389 retains its original engine according to the Kardex yet is fitted with a replacement gearbox of the correct type. The car is presented in its original shade of Silver Metallic 6206 and is fitted with a proper black interior with houndstooth cloth seat inserts. During the frame-off restoration every major component, including the engine and gearbox, was fully rebuilt. Consequently, the car is in superb condition and would make an ideal companion fit for any tour or show. The earliest examples of the 911 are among the most desirable sports cars of all time. The example offered here is a perfect opportunity to discover why. Fully restored to its original colours and specifications, chassis no. 301389 is fully ready to be enjoyed by its next owner.
182 2018 Mercedes-Benz G65 Final Edition WDC4632741X291804 €250,000 €300,000 €280,625 $319,744 Mid Black over Black Nappa leather. Offered here is one of the desirable Final Edition G65 AMGs. Only 65 were built to commemorate the end of production of the first-generation, W463 G-Wagen. Each car is finished in black with matte bronze 21-in. wheels and exterior trim details. Inside, black Nappa leather is contrasted with brown stitching and carbon-fibre trim. This example was delivered to its first owner in Kuwait and remains in his collection today in virtually as-new condition, having only accumulated delivery mileage since new. For decades, the G-Wagen has been considered the very best luxury off-road vehicle. As such, a G65 AMG Final Edition is surely the best of the best.
183 1960 Ferrari 250GT Pininfarina Coupe 1831GT €600,000 €700,000 €635,000 $723,519 Mid Blu Sera over Pelle Naturale. This example, chassis no. 1831 GT, was built in February 1960 featuring a Blu Sera body with vinyl and hide interior in Pelle Naturale. It was delivered via a dealer in Rome to its first owner, Filippo Palma of Civitavecchia. It remained in Italy for the next 10 years when U.S. Army helicopter pilot Lee Chambers purchased the car to enjoy while stationed in Germany. It was shipped back to his home in Oregon in March 1971 before being sold to a dentist in Lake Oswego, Oregon. Photographs exist showing the car in both Germany and Oregon under Chamber's ownership. The car passed through Ron Tonkin Gran Turismo before being purchased in 1973 by the Edgar family. At that time, the Ferrari needed a full restoration and was repainted in Rosso Chiaro while the leather interior was dyed black in 1993. In 1997, it was imported to the UK in exchange for a BTCC touring car by Scottish racing driver Hamish Irvine. He sold it to a Mr McLeod of Glasgow who drove the car sparingly. With the odometer reading just 31,628 km, it was acquired by the current owner in 2013, who sent it to marque specialist Foskers of Kent to be refinished in metallic blue over a tan interior. They found it to be a highly original and rust-free example, still showing factory welds in the bodywork. Also, it is important to note that the cylinder head is of a later type. The quality of work was proven with a Best in Class win at The Hurlingham Club concours, London, and other awards and has been shown at several Ferrari Owners Club events, and even Salon Privé. Accompanied by an original owner's manual, sales brochure and a history file which chronicles its restoration, it would continue to be a lovely show candidate or stately driver.
184 1994 Mercedes-Benz E500 Limited WDB1240361C160081 €40,000 €50,000 N/R €86,250 $98,273 72% Sapphire Black over Red abstract leather. Ordered new to Switzerland with an Italian owner's manual, this 1994 E 500 presents here in the original special-order Sapphire Black (009U) with distinctive Black and Red abstract leather interior. Options ordered new include an electric sliding roof, adjustable steering column, roller blind for rear window, Evo-Design light alloy wheels and automatic climate control. Still present is the trunk-installed CD changer and black Birdseye maple wood trim surrounding the dashboard. After being purchased from Japan, the current owner returned this stunning E 500 to its home in Switzerland where it was carefully maintained and now awaits its new owner. From the Youngtimer Coll.
185 2011 Ferrari SP30 188026 ? ? Not sold Not sold N/A Rosso and Nero over Grigio. 1 of approx. 40 SP cars built by Ferrari, unique 599GTO based special delivered to the United Arab Emirates, totally unique, The interior switchgear and components are sourced from two different Ferraris. With gauges, steering wheel and seats sourced directly from the 599 GTO, the car's switchgear and infotainment system appears to be from the 612 OTO, characterized by the large satellite navigation system in the center console. Trimmed in two-tone grey Alcantara, standard carbon fiber is seen on the dashboard, transmission tunnel, steering wheel and paddle shifters, but red carbon is utilized on the parking brake handle and passenger side grab-handle, and red paint on the rims of the air vents matches the red tachometer and seatbelts. Like the 599 GTO, the SP30's interior is devoid of carpets, hinting at its sporty atmosphere. Behind the seats is a rear parcel shelf suitable for two small weekend bags. Presented in virtually as-new condition, the SP30 has barely, if ever, seen the open road, showing less than 110 km from new on its odometer. Even the original plastic protective covering is still affixed to the infotainment screen. Very much the crown jewel of its collection, the SP30 represents the ultimate manifestation of the wildest automotive desires of its first owner, and plainly was treated with respect as a piece of automotive artistry and history.
186 2000 BMW Alpina B12 6.0 Langversion WAPBC60L00LD32013 €25,000 €35,000 N/R €48,875 $55,688 40% Black over Black leather. This B12 6.0 was originally delivered to Japan and first registered in June of 2000. Boasting full-leather upholstery in black with Alpina detailing and special Alpina Dunkelsaphirblau metallic paint and contrasting gold Alpina pinstripes, it oozes German sophistication throughout. Its accompanying Japanese Export Certificate shows it was exported from Japan in 2016, when it was purchased by the consignor and imported to Switzerland showing 65,727 km on its odometer at the time. From the Youngtimer Coll.
187 1980 Mercedes-Benz 450SLC 5.0 WDB10702612001603 €50,000 €70,000 €48,875 $55,688 -2% Lapis Blue over Cream leather. Still presented in the original Lapis Blue Metallic paint, this 450 SLC was originally ordered with a Central Locking System (466), Thermoking Air Conditioner and Electric Window Lifters (588), all-round insulated glass and heated rear window (592), and cruise control (440). Although its early life is unknown, in 2003 the 450 SLC was registered in Switzerland before being exported to Germany in 2015.
188 1952 Connaught A-Type A-6 €240,000 €320,000 €269,375 $306,926 Mid Blue singleseater. Built in 1952 as a Works car, chassis A6 made its debut at the 1952 British Grand Prix in the hands of Eric Thompson, who finished a respectable 5th overall scoring 2 points in the World Championship. In September, a young rising star called Stirling Moss was given A6 to drive for the Italian Grand Prix at Monza; despite qualifying 9th out of 35 entries and driving commendably, he was forced to retire at 6th after 60 laps. After another couple of races with the Works team, A6 joined the stable of Ecurie Ecosse alongside their Jaguar C-Types. Driven at circuits such as Goodwood, Dundrod, Silverstone and Aintree, A6 competed in the hands of prominent drivers such as Jimmy Stewart (Jackie Stewart's older brother) and Ian Stewart. In total, it is believed that A6 competed in approximately 30 races over two years with Ecurie Ecosse with participation in both the 1953 and 1954 British Grand Prixes. For the 1955 and 1956 seasons, A6 was raced by the Holt brothers around the UK before being retired to storage. A6 was not seen on a race circuit for another 33 years whilst in the care of two further owners, when it was purchased in 1989 by Bob Burrell who rebuilt it and would race it for two years before storing this Connaught. Purchased by the current owner in 2005, this Connaught was rebuilt again and has been well maintained ever since. During this time, it has made several appearances on track at meetings such as the Goodwood Revival and Monaco Historique Grand Prix. Ready to be competed with by its new owner or simply admired in a collection, this wonderful example of a historic fifties Grand Prix car represents unrepeatable value for a car raced by Sir Stirling Moss, Connaught Engineering and Ecurie Ecosse.
189 1981 Ferrari 512BB 36445 €250,000 €280,000 Not sold Not sold N/A Grigio Ferro over Pelle Nera leather. This example was delivered in July of 1981 to a dealer in Bolzano and retains its factory specification of Grigio Ferro metallic, with Pelle Nera interior. In contrast to many other examples, it was also specified senza strisce nera, meaning that the body is uniformly painted metallic, rather than having black below the waistline. It is all the more desirable for it. It is offered in wonderful condition and is accompanied by its Classiche binder and certification, which attests to the fact that the car is entirely original. Its fully stamped service book and original warranty card also remain with the car and weave a rich tapestry of its life to date, tracing its journeys from Italy to Germany, Belgium and finally France.
190 1940 Fiat 2800 Touring Berlinetta 00561 €200,000 €250,000 Not sold Not sold N/A Nero over Rosso leather. Expensive when new, especially with custom coachwork, it would not be surprising to learn that some wound up with Italy's Partito Nazionale Fascista. While no details have been confirmed, the story of chassis no. 000561 is not without drama. It is said to have been part of the convoy of vehicles used by Benitio Mussolini, Claretta Petacci, her brother Marcel and his family to escape Italy in April of 1945. Documents on file allude to this, yet none are conclusive. Following WWII, the Fiat was smuggled into Switzerland and later sold to an Italian family residing in Martigny. It would reside with them for 50 years. During their ownership, the car was restored in its present black and red colour scheme, and has been seldom used since. The restoration presents very well, especially when considering its age. Purchased by its current owner 20 years ago, its second Swiss owner since the war, the car has mostly remained in storage since and would be a thrilling acquisition for someone looking to delve deeper into its history.
191 1980 Ferrari 512BB Competizione 31159 €395,000 €455,000 Not sold Not sold N/A Rosso over Nero race. Chassis no. 31159 was fitted with the factory 'Le Mans Kit' by original owner Markus Kiesgen, a founding member of the Ferrari Club Deutschland, immediately after taking delivery. This upgrade saw power output increased to 460 bhp, with the overall weight of the car decreased to 1,230 kg. The bodywork of chassis 31159 was also modified – this included 9- and 12-in. rims, the removal of the pop-up headlights, front and rear spoilers to aid in aerodynamics, and fender flares to cover the racing tyres. The car also received larger brakes to keep its additional performance in check. Raced by Kiesgen between 1980 and 1985 in Germany, the vehicle was entirely revised by Bratke Motorsport in 2006. The engine and gearbox were overhauled, the bodywork restored, a FT 3 tank installed, and a contemporary FIA-approved roll cage mounted. After a 2012 race at the Red Bull Ring where the oil supply caused engine seizure, a yearlong engine restoration was undertaken with the goal to bring the 512 BB LM up to 2014 safety standard. Most recently, chassis 31159 competed at the Le Mans Classic in 2016 and 2018. Prior to Le Mans in 2018, an engine rebuild was undertaken and inspection, confirming it adheres to current safety standards. Accompanied by a current FIA Rennpass and engine rebuild invoices confirming it produces 475 bhp, this would continue to be an excellent entry to historic racing events around Europe
192 1994 Mercedes-Benz E500 WDB1240361C146785 €40,000 €50,000 N/R €57,500 $65,516 15% Black over Black leather. This example is one of only 1,735 built for the 1994 model year, the penultimate year of production. Imported to Switzerland from Japan just over two years ago, this E500 is menacing in black over black leather. It appears as if a previous owner installed some tasteful updates to make it look like an E60 AMG, including fitting E60 badging to the boot lid, six-spoke AMG wheels and a dual exhaust at the rear. Japanese stickers found in the engine bay confirm its 5.0-litre engine capacity. Optional extras include air conditioning, a sunroof and heated front seats. Well regarded for their stately looks, bulletproof reliability and impressive performance, this is an excellent modern classic for any enthusiast looking to purchase their first collectable car. The Youngtimer Coll.
193 2005 Ferrari 575 Superamerica 143094 €325,000 €355,000 Not sold Not sold N/A Grigio Silverstone over Nero leather, seats and carpets, complemented by Grigio Scuro stitching and piping. It features further tasteful options that set it apart, including Scuderia shields, a Rosso tachometer, matching Rosso calipers and the desirable Hifi upgrade. Delivered new to Rome and now residing in France, the accompanying service books show stamps from 2007, 2011 and 2015, in addition to a recent service carried out by Charles Pozzi. Presented in immaculate condition, it has covered less than 8,100 km from new. Like many of the most collectable Ferraris, the Superamerica is revered for its all-round ability; equally capable of attacking a lap time on a circuit as whisking two occupants plus luggage to the Riviera, either top down or top up. Already considered a modern classic, this spotless example would be a fine addition to any collection.
194 1985 BMW Alpina B7 Turbo coupe WAPB7TC015B720048 €80,000 €100,000 €97,750 $111,376 Mid Arctic Blue over Beige leather. Finished in Arktisblau metallic with contrasting gold Alpina graphics and a beige leather interior, this B7 boasts perhaps the quintessential BMW Alpina colour combination, subtle yet sophisticated. Previous registrations on file show that the car previously resided in Germany and then Austria before being purchased by its current owner two years ago. One of 183 examples produced, the E24-generation Alpina B7 Turbo showcases what Alpina does best: take BMW's finest products and make them better, yet in a subtle way that only makes them noticeable to true enthusiasts. This B7 Turbo would be an excellent driver for the individual looking for something different, something special, and something fun.
195 2009 Lamborghini Murcielago LP640-4 Coupe ZHWBA37S49LA03567 €200,000 €250,000 €195,500 $222,753 -2% Arancio over Arancio and Nero leather. Fitted with the optional E-Gear paddle-shift transmission, this Murciélago LP640-4 was originally delivered new to Dubai and is finished in the popular colour scheme of Orange over a two-tone orange and black leather interior. Regularly serviced throughout its life, it should be noted that the front bumper was repainted to keep the condition of the nose just as good as that of the rest of the car. Furthermore, it is important to note that it retains its original manuals and tool kit.
196 1959 Jaguar XK150 3.4 DHC S837992DN €100,000 €130,000 €115,000 $131,031 Mid British Racing Green over Tan leather. Chassis no. S 837992 DN left the Browns Lane production line on 2 January 1959 and was delivered new to its first owner, Mr L. Mooney of San Francisco. The car returned to Europe in 1988 when it was imported and registered in France. By the early 2000s, this XK 150 had moved to Germany and was subject to a full body-off restoration in 2004; a quantity of documentation records regular maintenance and use from 1988 through to 2014 along with photos of the restoration. The car was refinished in a period-correct colour combination of dark green over tan, and the restoration has held up very well with signs of only light use. Most importantly, the car retains its original engine and body. This beautifully presented XK 150 is one of the very best examples of Jaguar's final and most developed XKs, incapsulating the best of Jaguar: sporting, comfortable and refined.
197 2002 Lotus Espirit 25th Anniversary SCCDC08252HA10379 €60,000 €80,000 €60,375 $68,791 Mid Calypso Red over Beige leather. The 36th example built, this example was finished in Calypso Red over a Beige leather interior and completed in March of 2002. According to an accompanying CARFAX report, the car spent the majority of its life on the U.S. East Coast, having been driven only 18,389 miles during this time. Exported to Germany in 2011, it was subsequently purchased by its current collector and brought to Switzerland, where it has resided ever since. Considered by many to be a landmark Esprit, these cars were amongst the fastest sports cars available when new and are still thrilling to drive even by today's elevated standards. This example will not disappoint.
---
All information is copyright Auto Auctions Monthly except images which are copyright of Artcurial, Bonhams, Gooding & co., Mecum, RM/ Sothebys, Russo & Steele and Worldwide Auctioneers. All figures are US$ and gross unless specifically stated. All figures are accurate in the home currency for the sale, any figures in other currencies are calculated based on the exchange rate for the date of sale accessed from FxTop.com. Percentages as given are calculated as the % below low estimate or above estimate as noted. All information given for recreational use only and cannot be personally guaranteed for accuracy by the author.